TextoAd is a text message marketing platform for listings and lead generation that uses custom yard sign numbers to automate property information follow-up via text message.
Have suggestions for products that you'd like to see reviewed by our real estate technology expert? Email Craig Rowe.
TextoAd is a text message marketing platform for listings and lead generation.
Platforms: Browser; mobile optimized
Ideal for: All agents, teams and brokerages
Top selling points
Direct link to multiple listing service (MLS) listings
Multiple phone number availability
Easy setup
Brokers can assign numbers to agents
Top concerns
It's lacking links to customer relationship management software (CRMs) and other web-based marketing and lead capture tools common among today's agents and brokers.
What you should know
TextoAd goes a couple of steps beyond sign-based auto response by linking directly to an agent's MLS account for easy account administration and by including the capacity to continue to market to prospects who texted about a listing.
Regional numbers are available to be put on signs and literature; or if the account is managed by a broker, numbers can be assigned to individual agents.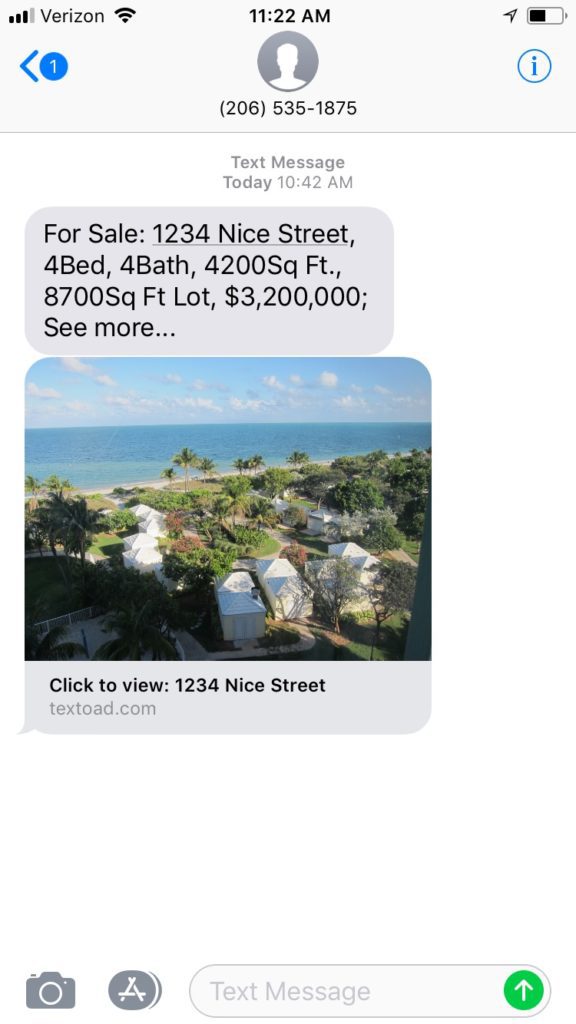 When a number is called, recipients are sent a summary and an image of the property with a call-to-action: "click to preview."
The agent is also sent an alert with the buyer's number for personal follow-up.
The property's landing page is a nice touch, including the agent's name, brand, photo and number above a detailed property breakdown.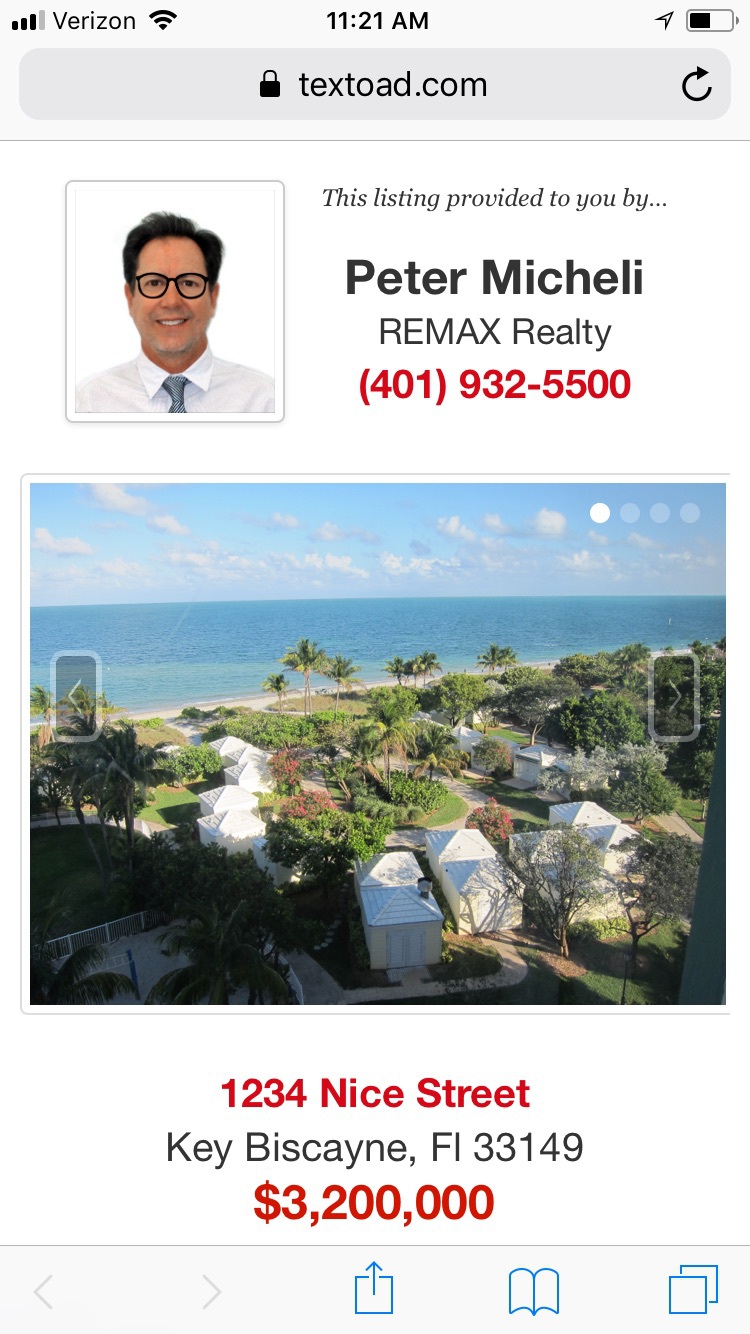 I found the process smooth each time I tested it. Listings are summarized nicely, the picture carousel acts as it should and, overall, the page is well-designed to initiate further contact.
I don't love that the listing page URL is TextoAd's domain or that users have to pay more to get more than a phone number. I suppose it's easy enough to get contact information from a person during a phone call.
Social media sharing buttons are present, as is an agent's bio, below the listing information.
I would like to see an option in the listing page for "view more listings by this agent" or a similar upsell, such as a newsletter subscription option or recent blog post.
Listing agents are alerted as links are clicked and pages viewed, and the person's phone number is stored for future promotional leverage. Open houses, price drops, listing brochures and new listings are a few examples of worthwhile follow-ups.
On the backend, agents and brokers can manage listings according to their MLS account. Campaigns can be turned off or paused, and it's very easy to craft a custom text message and listing property picture caption.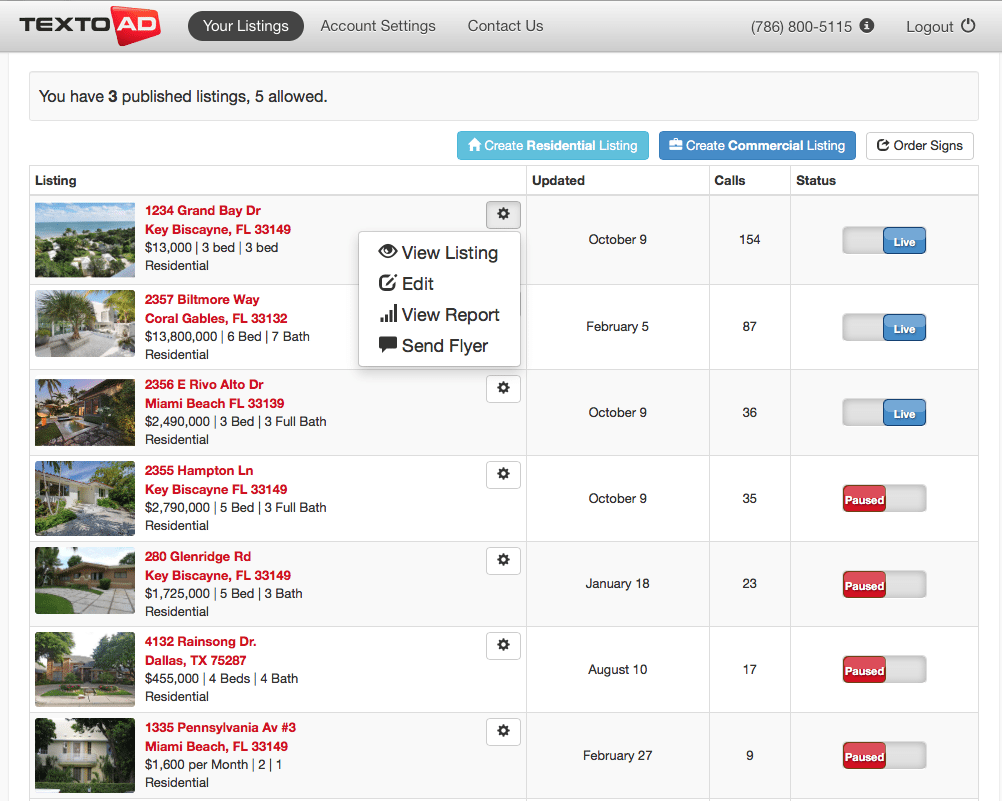 The software's graph-based reporting features, while basic, are useful for presenting market activity to sellers once their house has been listed. Price drops and other status changes can be loosely monitored via TextoAd's call and click records.
There is value in TextoAd being developed by an agent in only an 18-month timeframe. It's much farther along than other products its age and has plenty of room to add features.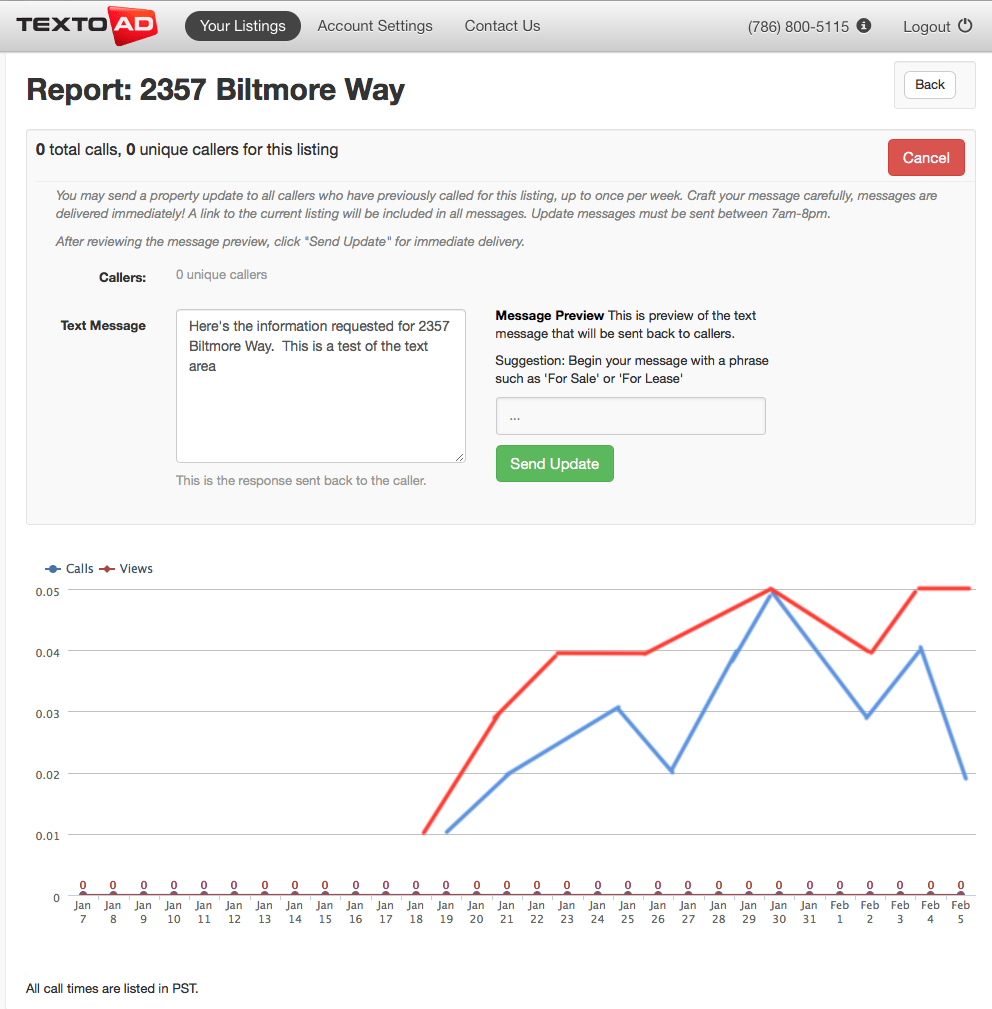 As is the case with other such products in the sign-to-text space, I wouldn't lead with it in your listing presentation. While useful and easy, it's not cutting-edge technology anymore. Sellers want Matterport, enhanced 360 images, virtual staging and clever social media posts.
TextoAd definitely has value for buyers who have yet to download a portal app, or who cruise nearby streets of other listings they're considering.
Have a technology product you would like to discuss? Email Craig Rowe.