Blend Campaign sends postcards and automated voicemails to prospects and customers.
Have suggestions for products that you'd like to see reviewed by our real estate technology expert? Email Craig Rowe.
Blend Campaign is an automated communications service for increasing lead generation.
Platforms: Browser-based; direct mail, voicemails
Ideal for: Agents and teams looking to augment outreach to prospects
Top selling points
Combines direct mail and automation
Easy to set up and deploy
Top concerns
Seems to replace work that is rather simple for any CRM to handle, or even a moderately capable assistant.
What you should know
It's not every day you read the commentary that "Everything else is bulls@#!." in a formal product proposal. Especially one given to a customer.
But that's the motivational sales tone the maker of Blend Campaign is trying to set when pushing the lead generation power of the automated postcard mailer and voicemail sender.
In an ironic twist, that brochure, sent to me by its founder, a 15-year vet of sales coaching, was 25 pages long. The product was described on pages 20-24.
I couldn't help but think that that opening pitch seemed pretty poignant.
Still, it's my job to sniff passed initial impressions and reach deeper into how a product can benefit agents and brokers.
A Blend Campaign consists of printed notecards using a font that looks like handwriting and then following that up with a custom "missed call" voicemail.
The solution is designed to send a note each season, at one holiday and at a customer's birthday. The templates used will reflect the time of year it's sent, i.e., fall, winter, spring, summer.
A voicemail you record ahead of time also accompanies each card.
Granted, this isn't incredibly technologically sophisticated, but it's more about the choreography of the communications.
The timing of the card and voicemail works very well, and hearing a voice alongside the written message is effective.
Blend also puts the card and voicemail sends on your calendar so you know when to expect calls.
My one concern here is making that voicemail relate to each contact. I think it's common to say a person's name when leaving a voicemail, as well as to include a specific item of interest to a person.
"Hope you're doing well in your home, and that you're enjoying that big pool." Or, "Just wanted to say I hope you and the kids are doing well …"
Still, a general message is better than none at all.
For $500, you can have a font created based on your own handwriting. You can also try myscriptfont.com. It's free.
The idea here is to maintain a consistent stream of contact between the agent and a few important contacts.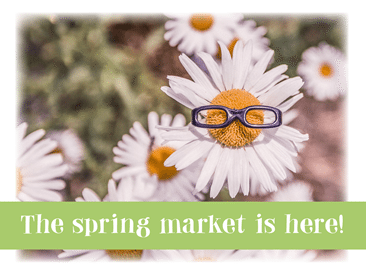 The company takes your contacts and spreads out the mailings over each quarter.
Blend Campaign also leverages partnerships with several consumer database tools to help agents with farming. They'll track down your targeted market and reach out to them.
The card designs that Blend supplies are fine, but customers can use their own custom designs as well.
I think all but the most naive can sniff out a printed font made to look like actual handwriting. I'm not sure that carries much impact. But again, when timed with a voicemail, I think that can be overcome, and maybe people don't worry about it as much as I do.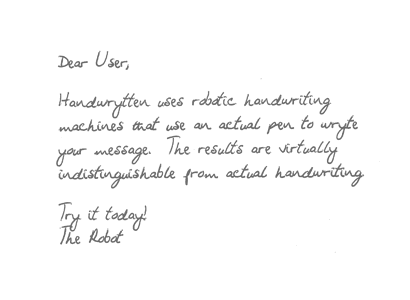 The company states that in a beta test, users experienced a 5-times return on their dollar when using Blend Campaign.
I fully believe that claim because I've been involved in marketing for a long time. Personal outreach like this absolutely works.
In Blend Campaign you'll get a dependable, simple way to handle vital follow-up activities on a regular basis.
Agents who use it will want to consider having landing pages ready to go when the postcards are sent in farming campaigns, in case a recipient is ready to start looking for homes.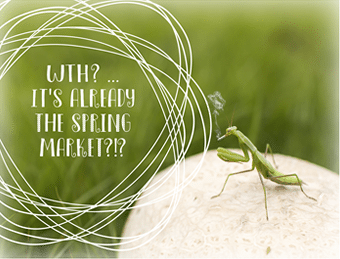 In short, if you don't have time to handle basic but effective prospecting campaigns, which is the case for most agents, sign up for Blend Campaign.
Have a technology product you would like to discuss? Email Craig Rowe