This software platform for mortgage brokers to find, nurture and close loans can benefit real estate agents too.
Have suggestions for products that you'd like to see reviewed by our real estate technology expert? Email Craig Rowe.
BNTouch is a CRM and marketing platform for mortgage brokers to communicate with real estate agents and clients.
Platforms: Browser; companion apps
Ideal for: Tech-forward, high-volume mortgage brokers and loan officers; agent-mortgage broker teams
Top selling points
Highly customizable interface
Partner integration and communications
Array of marketing tools
Full-featured companion app
Top concerns
Real estate agents may balk at the seamless sharing of leads and client data.
What you should know
Although essential to the vast majority of home sales, mortgage brokers and loan officers are often dependent on their company or partner referrals for business leads.
Traditionally, it's not an aspect of homebuying that requires aggressive outreach, because today, most sales can't be done without one. Mortgage professionals typically need to stay in front of agents, not consumers.
BNTouch CRM is to mortgage professionals what BoomTown is to real estate agents.
It helps them find, nurture and service homebuyers. It's as complete a package in this regard as most real estate-centric solutions and has a heavy focus on sharing lead and deal information with real estate partners.
(Agents with in-house mortgage relationships may want to share this column.)
The software is highly configurable, but a logical arrangement of features on its paneled dashboard would include its daily agenda, task overviews and general lead activity.
While busy at times, the user interface can be altered to overlap with individual productivity preferences. It carries throughout the user experience a calm color palette, a smart decision considering the volume of data and features available.
A few features stand out in BNTouch, one being its customer and partner portals.
Agents and buyers alike have dedicated websites that offer easy access to interact with the mortgage process, from completing Form 1003, uploading personal financials and tax returns, tracking the funding process and communicating directly with the point of contact. Each portal has privacy and features set according to participant.
Real estate agents holding open houses can choose to make available on a tablet a BNTouch sign-in form about pre-approval. The lead is automatically registered into a drip campaign that will brand both the agent and the mortgage broker.
Pre- and post-funding, the software provides lenders with plenty of ways to, well, be in touch. There are RSS feed hook-ups to send name-brand content feeds to social pages and newsletters and even a series of animated educational videos for publishing on YouTube or through email.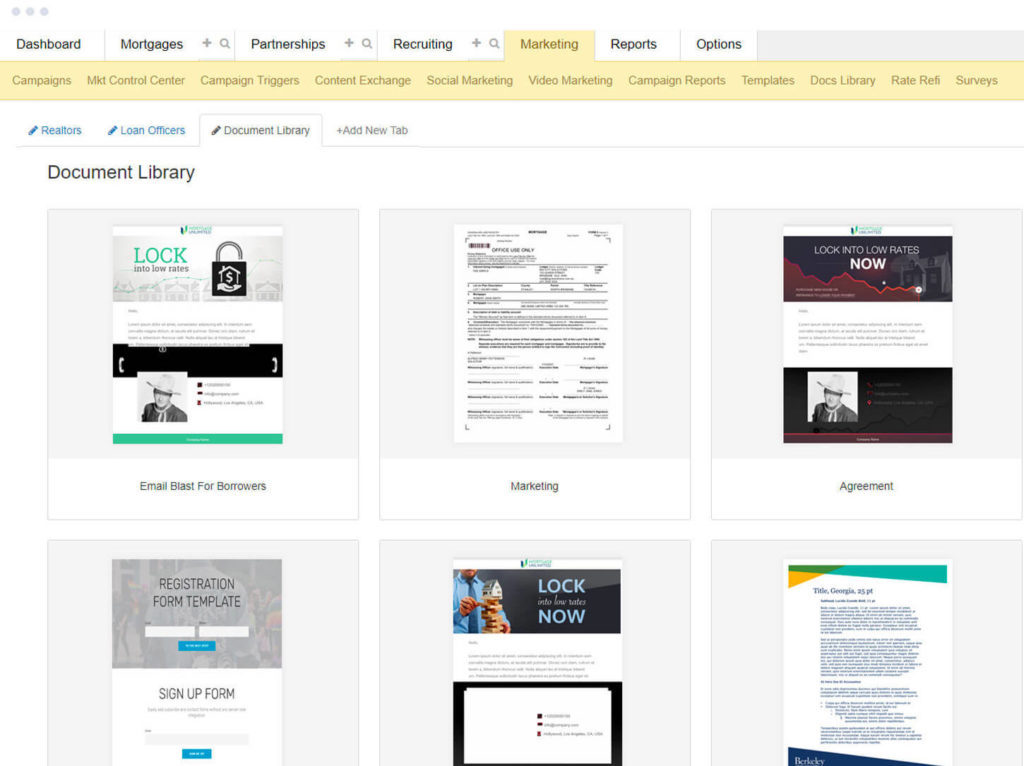 This is a big solution; so mortgage and agent teams should sit through a demo or two and consider how it could serve them best.
Like all big CRM-marketing hybrids, there are tools you won't use and things that may not work as well for your business, but the customization should help alleviate superfluous administrative hangups.
A number of new features are underway for 2019, including a new dashboard UX, enhanced video marketing, "AI-" assistance, Zapier integration and a roll-out of an e-signature document processing module.
BNTouch starts at $99/month.
Have a technology product you would like to discuss? Email Craig Rowe