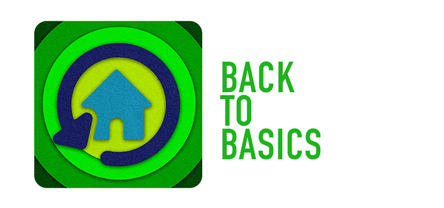 There's so much noise out there on how to navigate a challenging market. This April, let Inman help you cut through the clutter to make smart business decisions in real time. All month long, we're taking it Back to Basics and finding out how real estate pros are evolving their systems and investing personally and professionally to drive growth.
RentSpree, a software company serving the rental industry, has released a new product under a subscription model called RentSpree PRO.
The offering combines transaction and marketing tools, linking them into a single, simple package, according to a company announcement sent to Inman. It empowers sales agents to consider the value of working more closely with renters.
A number of the marketing features within RentSpree PRO are new, designed to assist agents who may be unfamiliar with the messaging and tactics common to landing renters as clients. Tools are available for renters as well.
The company has been working on PRO for a while, and it "will exponentially increase agent efficiency in dealing with rentals," RentSpree CEO Michael Lucarelli said in the announcement.
"We are constantly pushing ourselves to develop better solutions within the rental process to cut down on wasted time and other pain points," he said. "The ultimate goal [is] increasing each agent's return on investment."
Some of the aspects of the new agent-focused lead and service solution include fast document uploads for rental applications within a single interface to help avoid the fragmented collection of necessary data from multiple sources.
The $19.99 monthly subscription also provides automated reference checks and e-signature capabilities to "alleviate the need for agents and landlords to perform manual tasks like sending lease agreements via print, scan, email or other tools outside of their current solution," according to the announcement.
Agents can use the software to publish individual profile pages to promote services, locations and success stories. Additionally, RentSpree built a system for soliciting and collating reviews from clients, also ideal for inclusion on profile pages, which will be available via custom URLs and indexable to augment search engine prominence, according to the company.
In recent, similar news, Inman Intel reported that RentSpree created a partnership with digital document platform SkySlope, a move to further how it assists sales agents in working with renters, a strategy that it launched in 2021.
RentSpree bolstered its growth in August of 2022 with a $17.3 million Series B cash raise. The company also landed in the top 13 percent of the Inc. 5000 list of fastest-growing companies of 2022, coming in at No. 625 with 1001 percent growth.
"With existing home sales continuing to fall in a rising interest rate environment, the focus has shifted to the rental market and these new tools support its steep increase in competition," the company said.