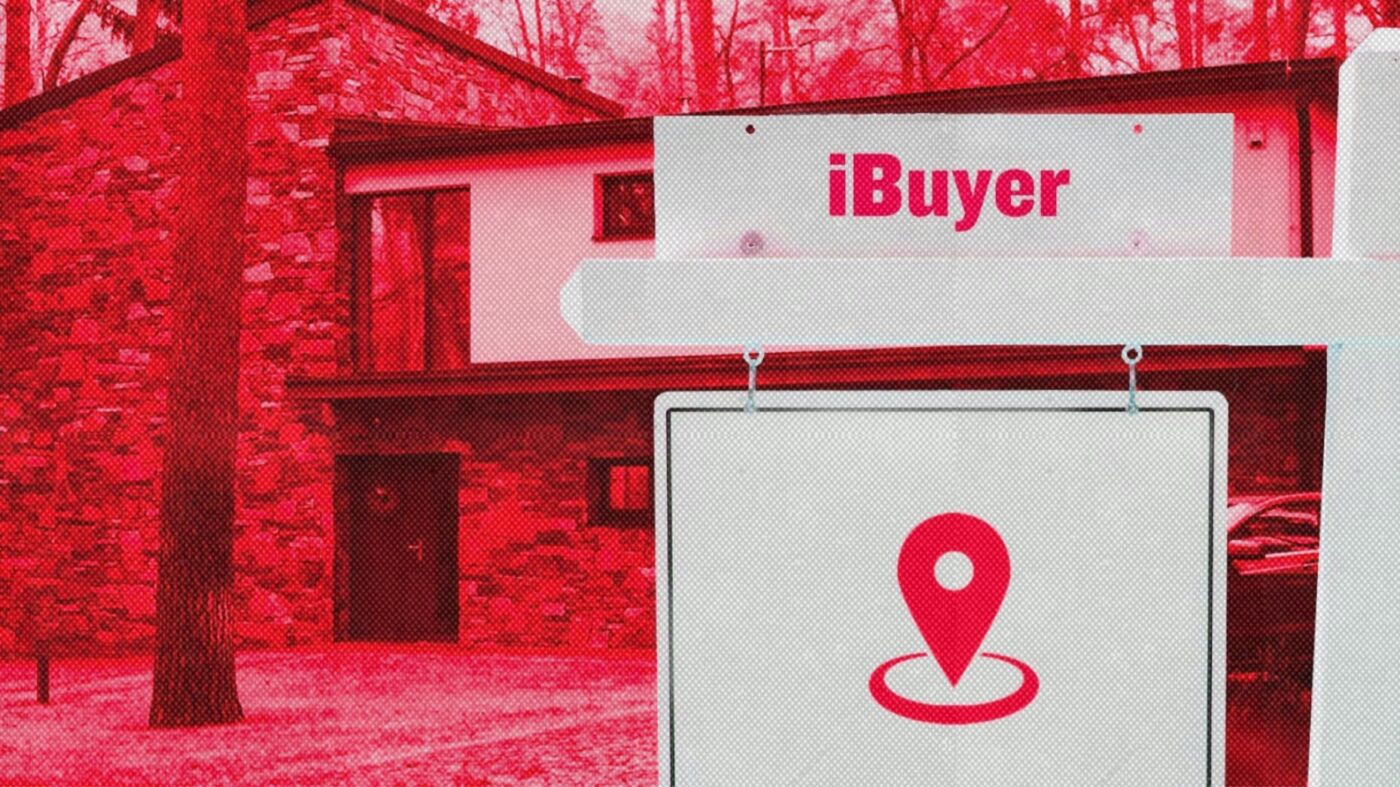 Opinion
The point is that Zillow and Opendoor are actively losing money to gain market share, and if you're in the real estate industry, concerning yourself with disruptors willing to lose billions is a good use of time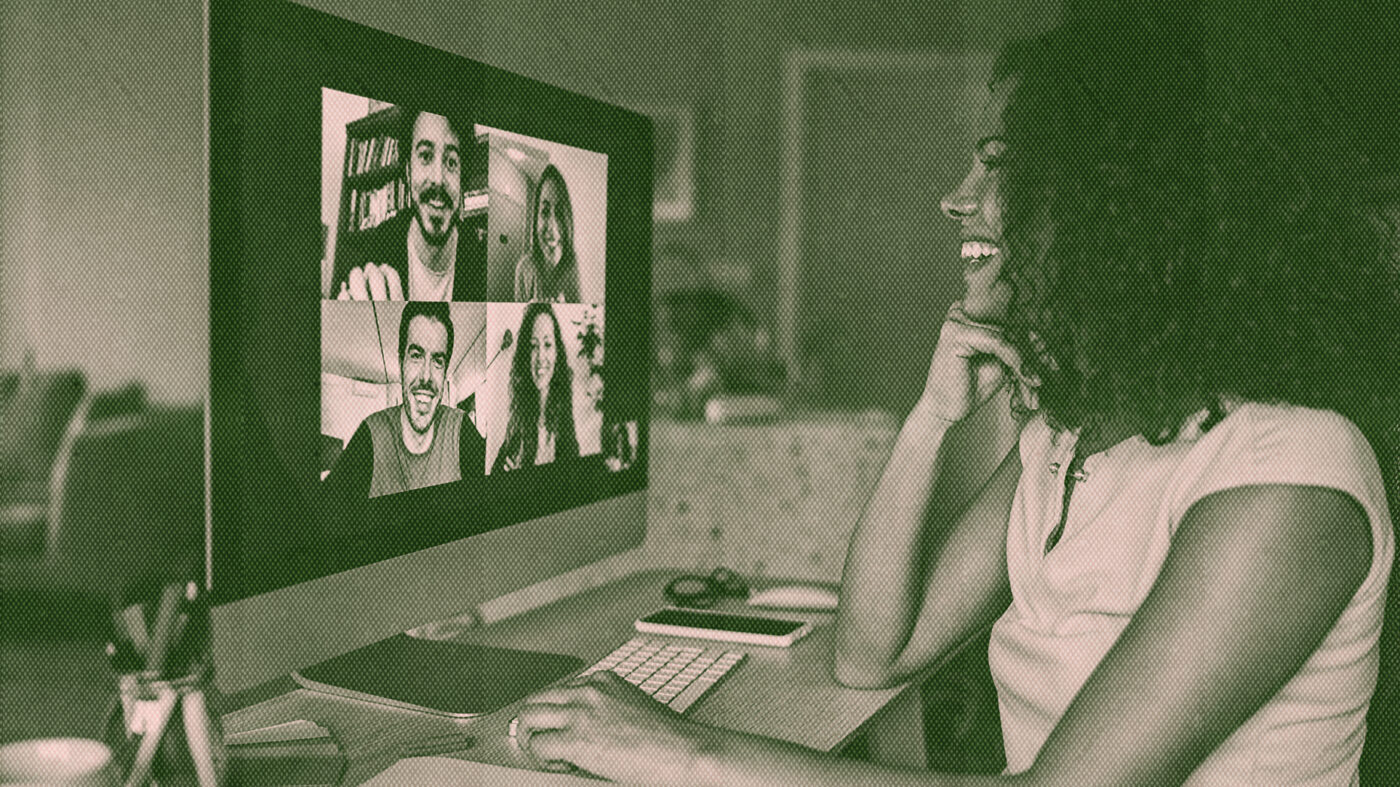 Embracing change, technology and the evolution of our industry is the key to succeeding and remaining relevant as an agent. Do this consistently, and you will emerge as a leader in your marketplace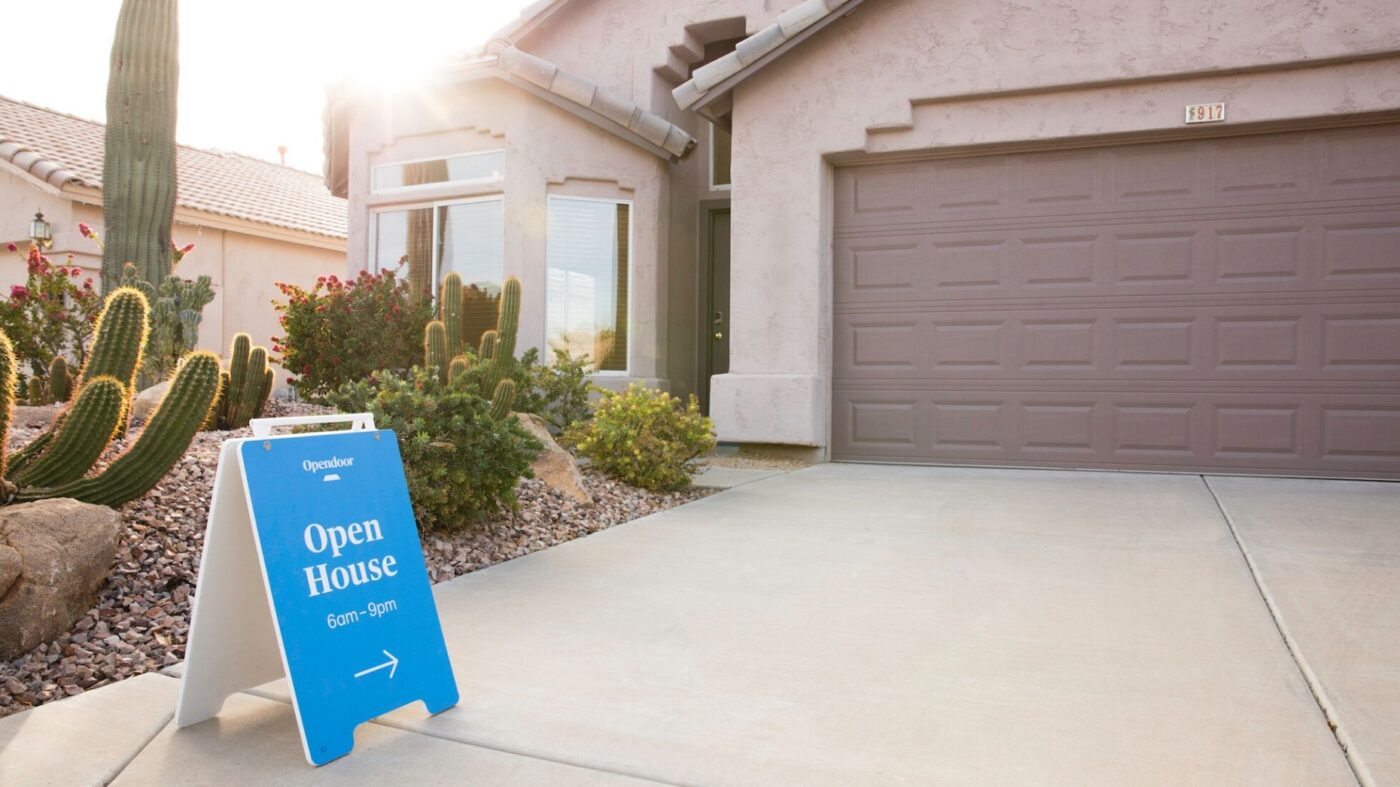 The company wants to double its total markets in 2021 but is eyeing a much bigger goal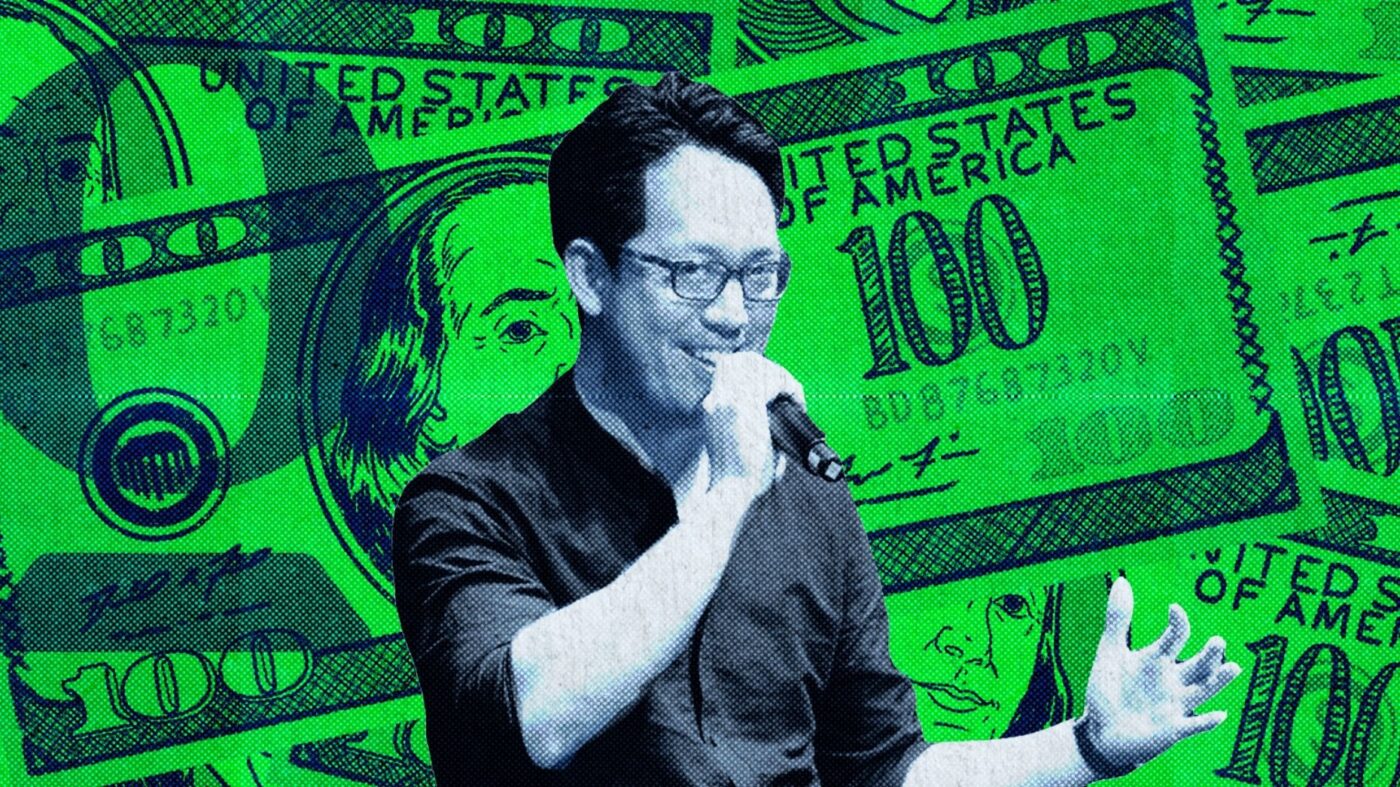 In its first earnings report since going public, Opendoor posted a net loss of $286M in 2020 and $87M in the fourth quarter alone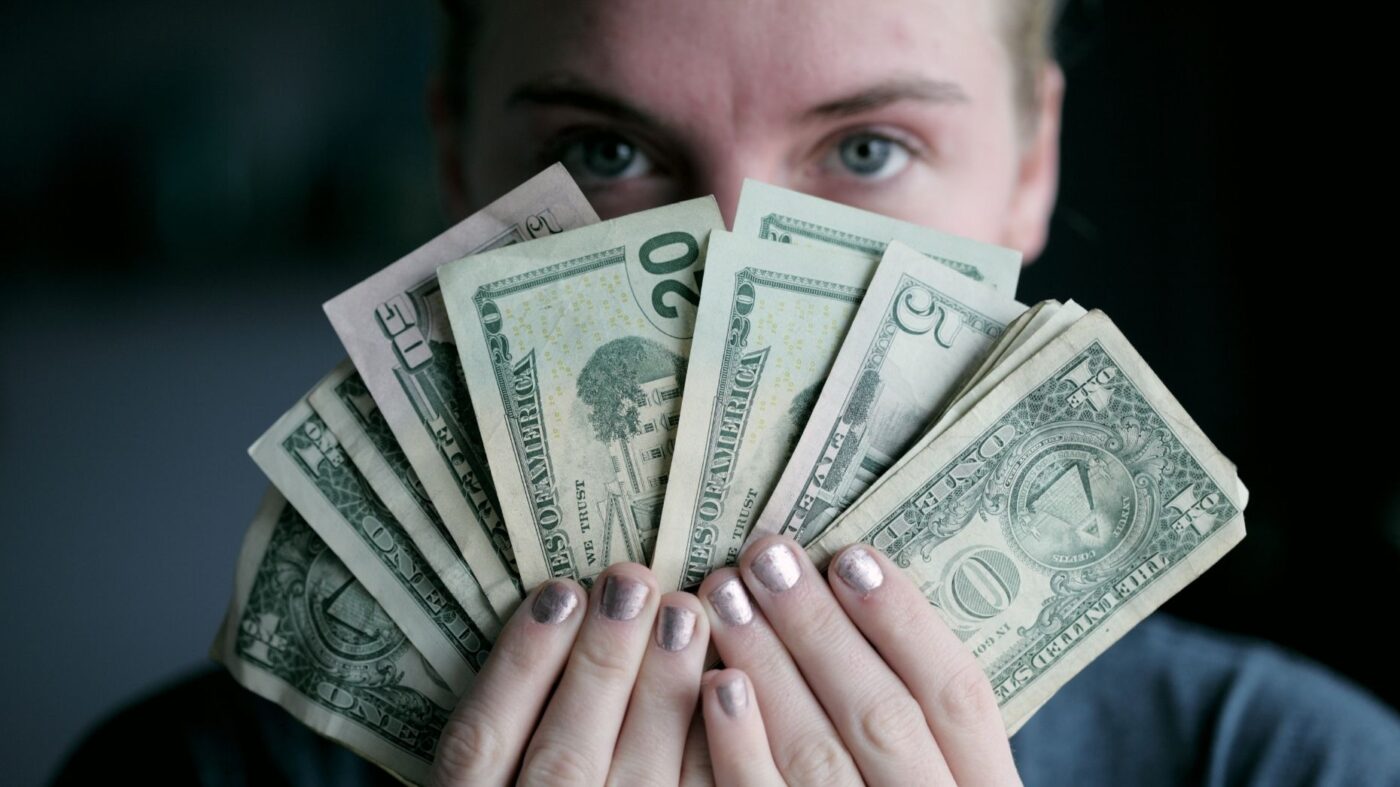 Buyers will need to get pre-qualified with Opendoor Home Loans or another mortgage company. Then, Opendoor will pair the buyer with a real estate professional in their market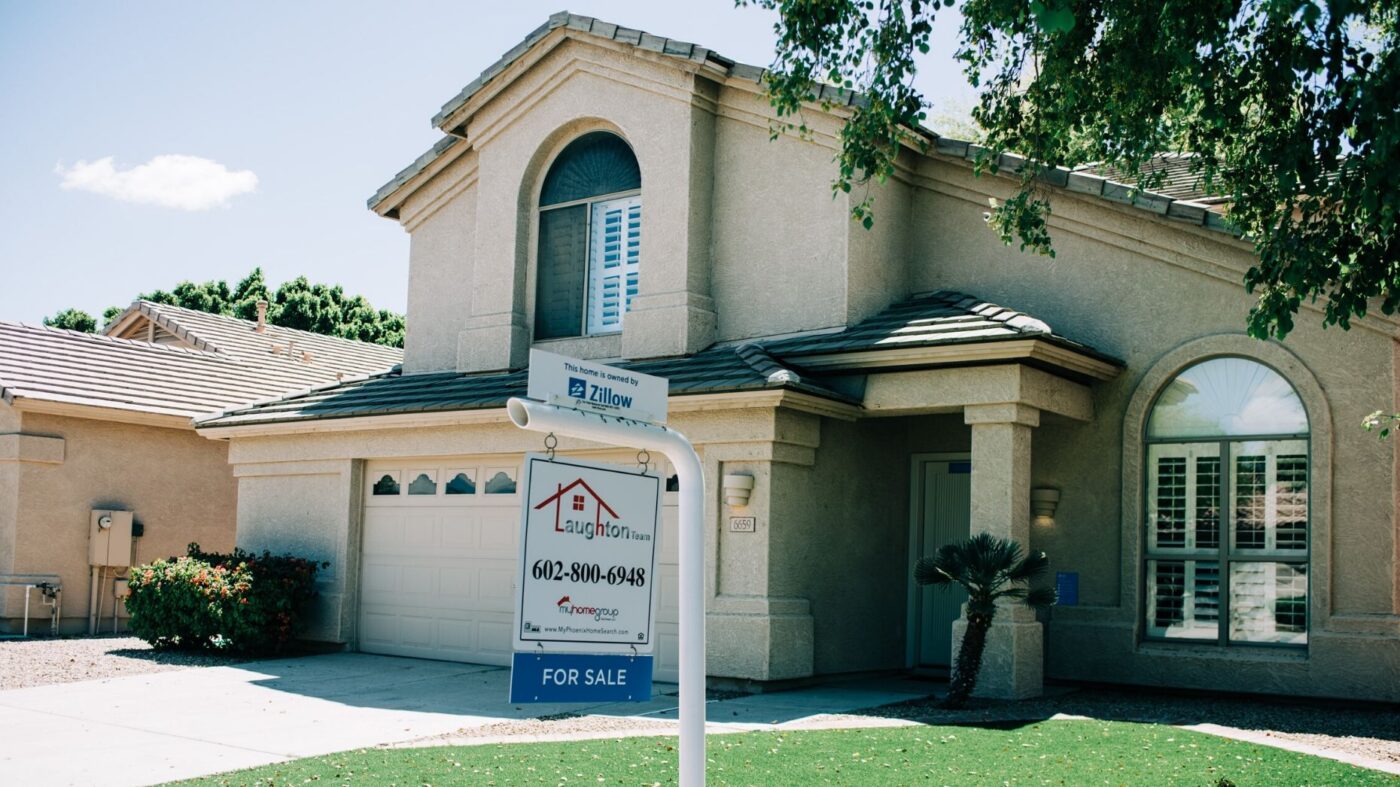 The move turns the Zestimate into an initial bid and is aimed at getting more consumers at the top of the funnel into the Zillow ecosystem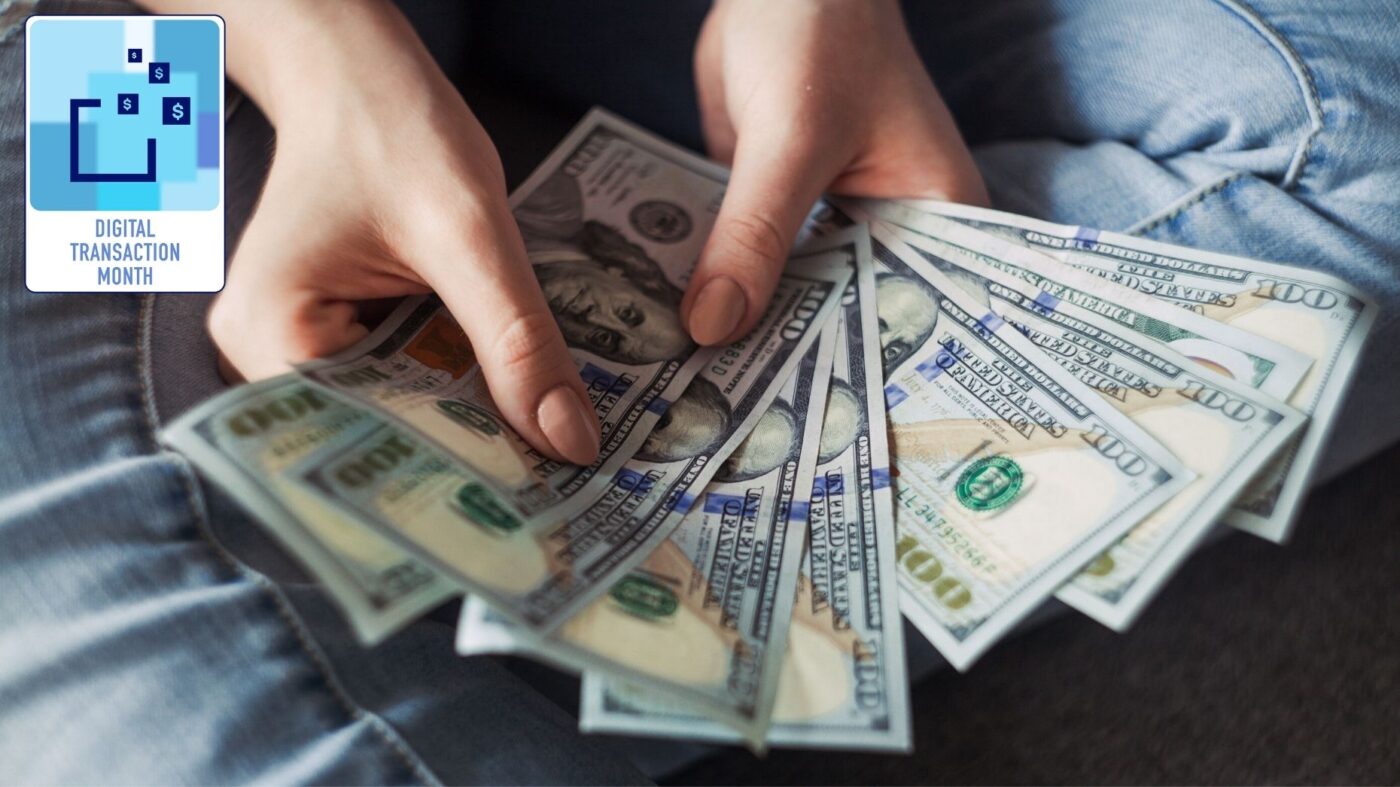 Bridge programs have lower service fees and alleviate seller worries about buying in an inventory-starved market, according to a new report from real estate tech firm Zavvie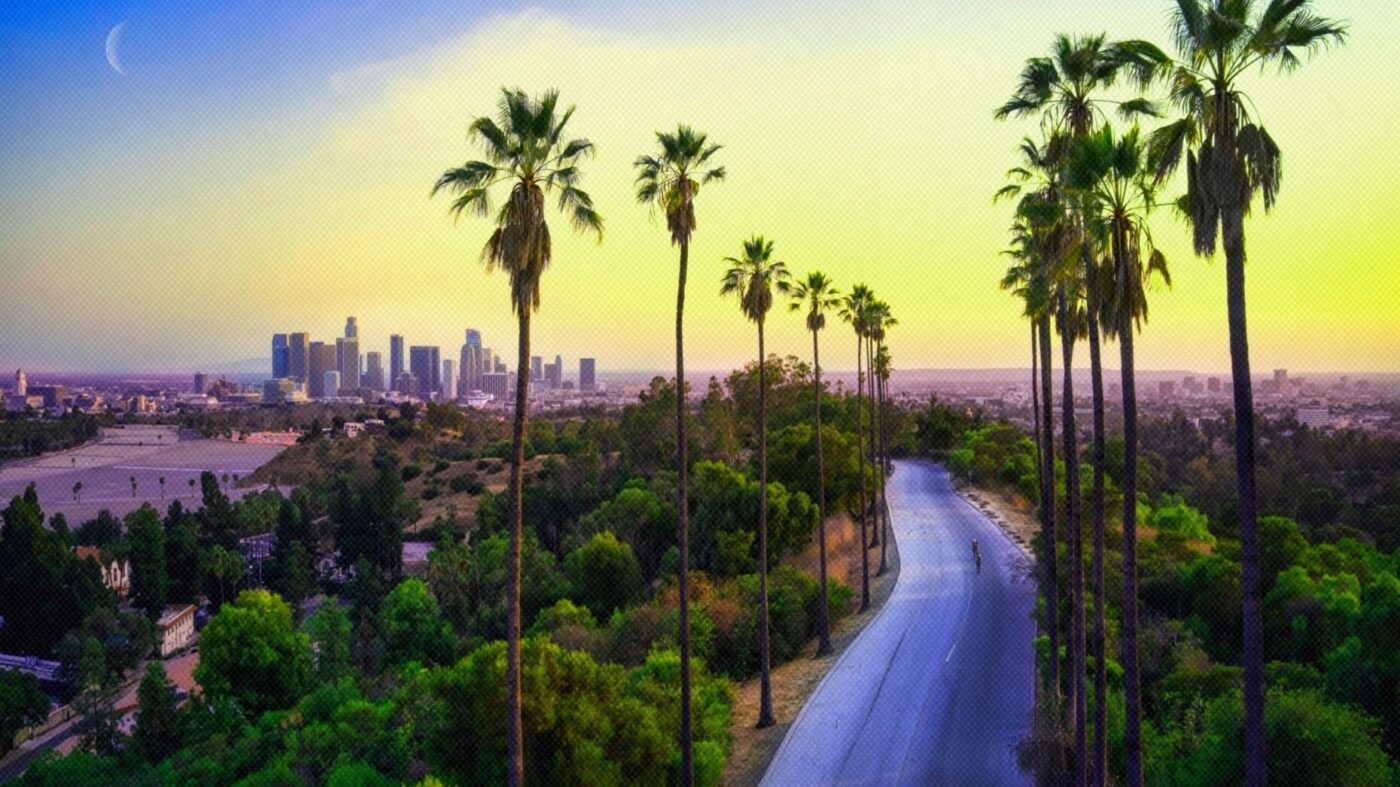 Los Angeles represents Knock's largest market for its 'buy-now-sell-later' alternative mortgage model. It's expected to especially help buyers in the under $2M market be more competitive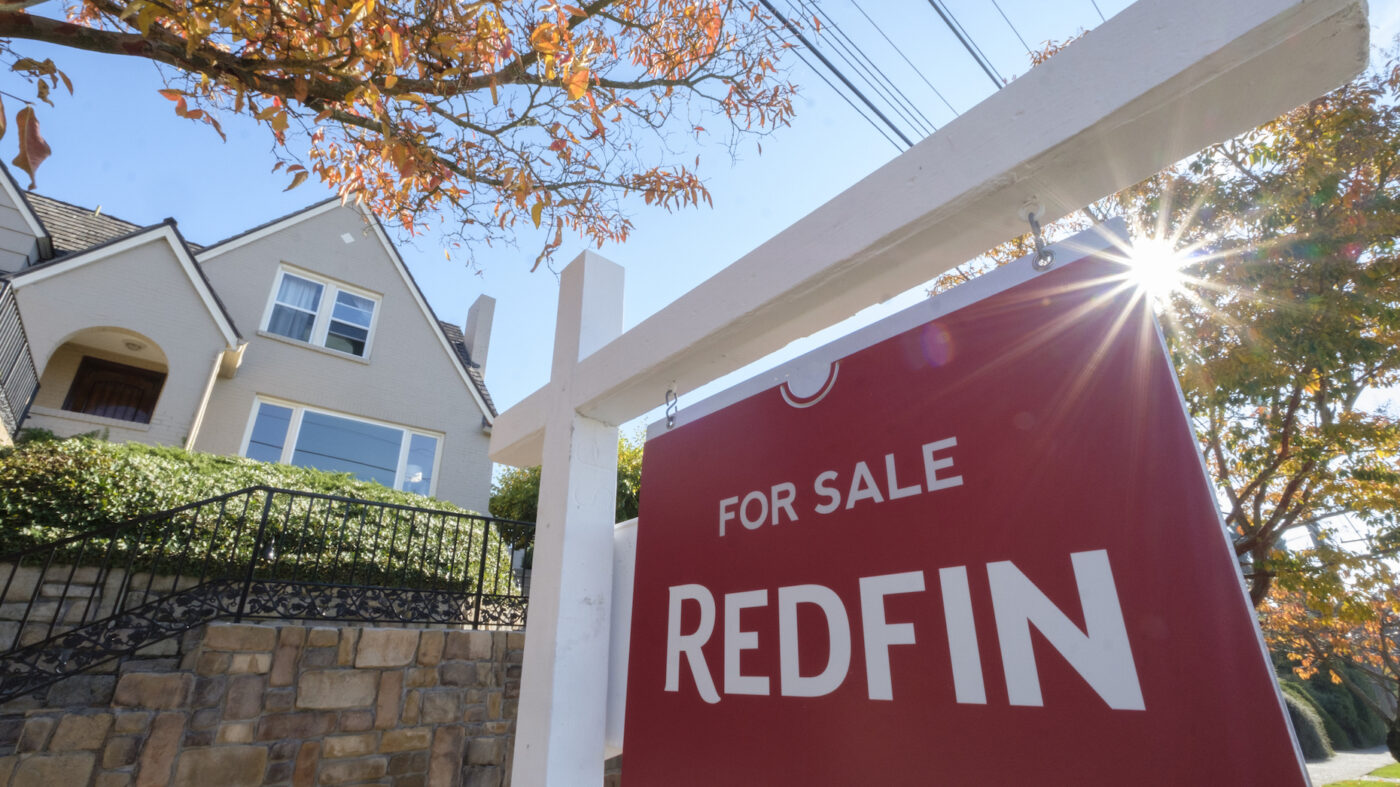 In Atlanta, iBuyers paid buyer's agents 3% in 2019. In the fourth quarter of 2020, that dropped to 2.5%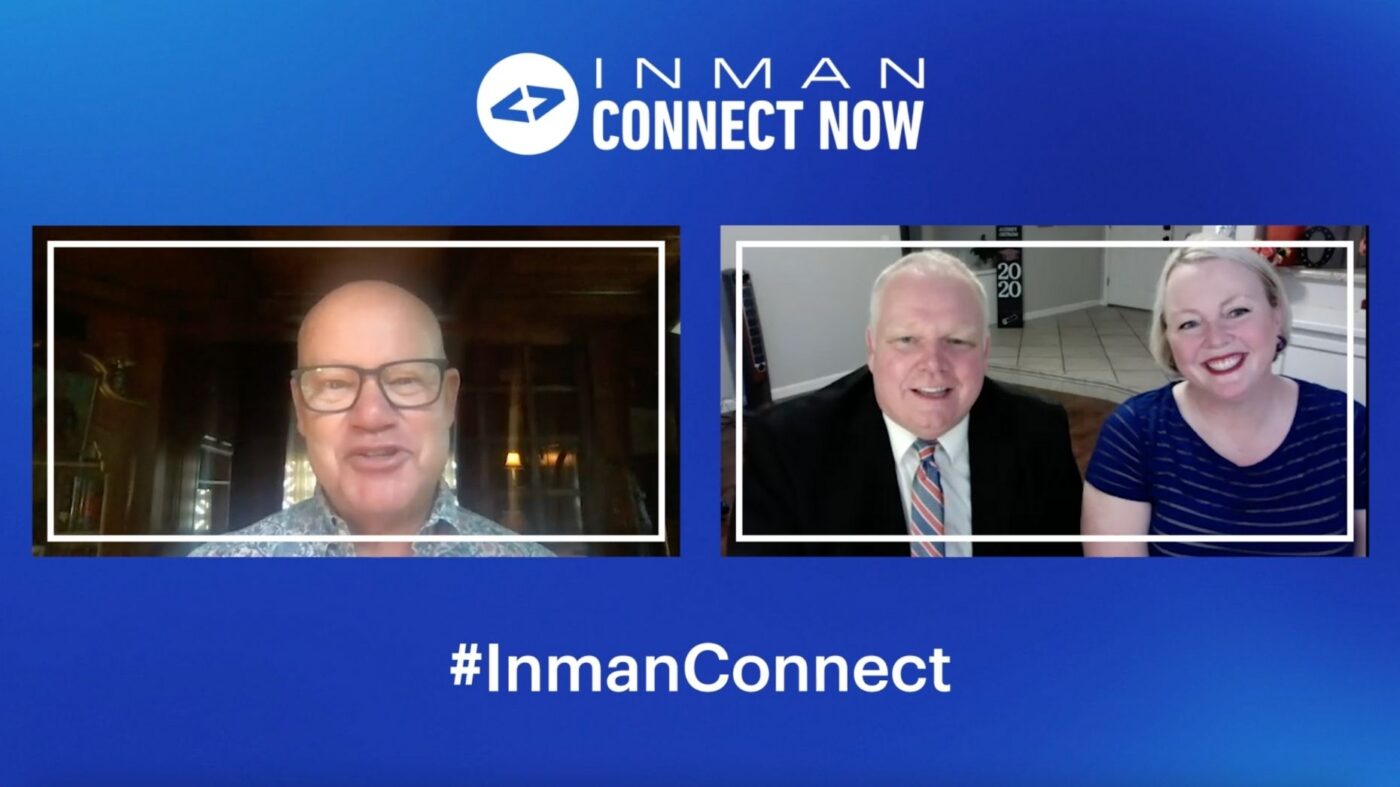 To kick off Connect Now, Brad Inman invited Coldwell Banker agents Steve and Heather Ostrom to discuss the 'mega trends' of today and find out why they've stuck with their brokerage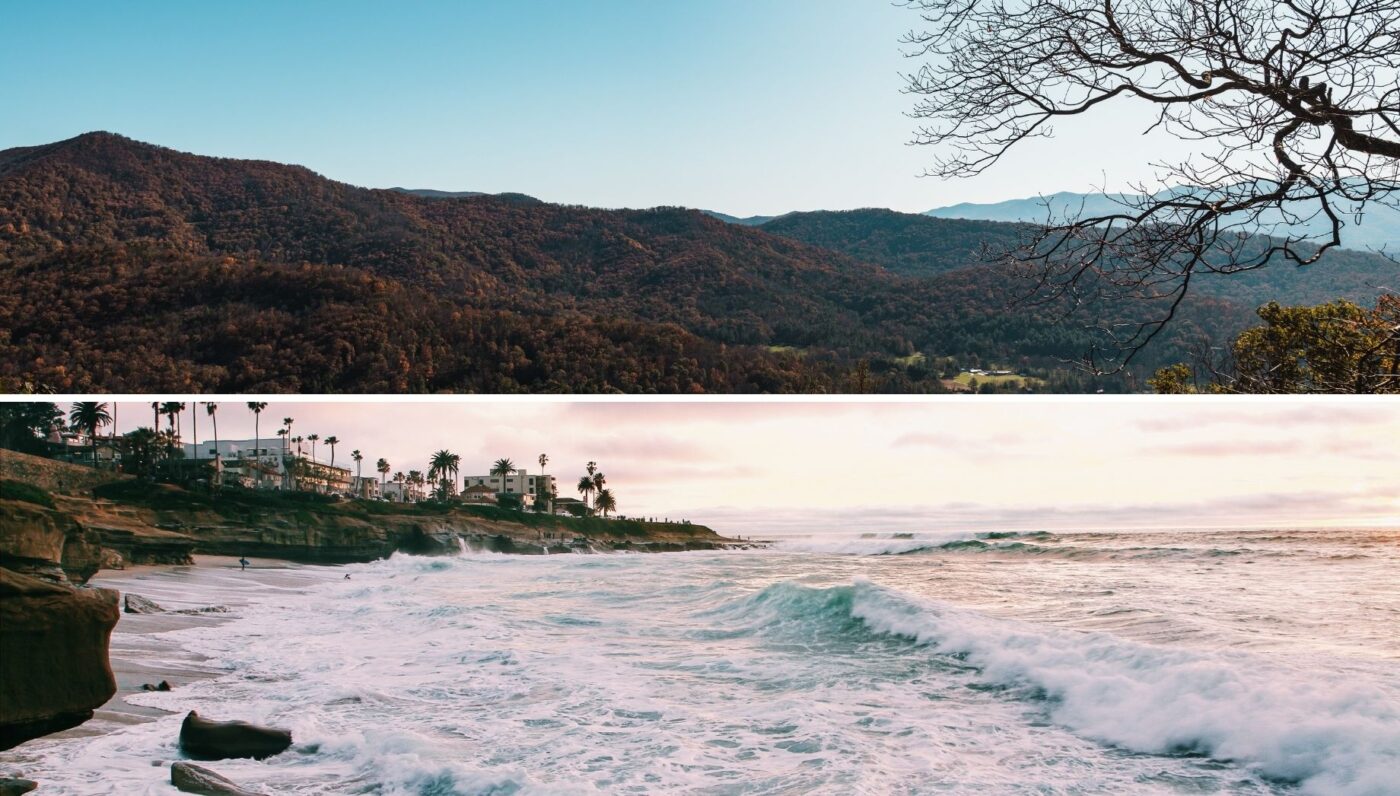 The company is expanding the footprint of its direct-to-consumer homebuying platform in California and North Carolina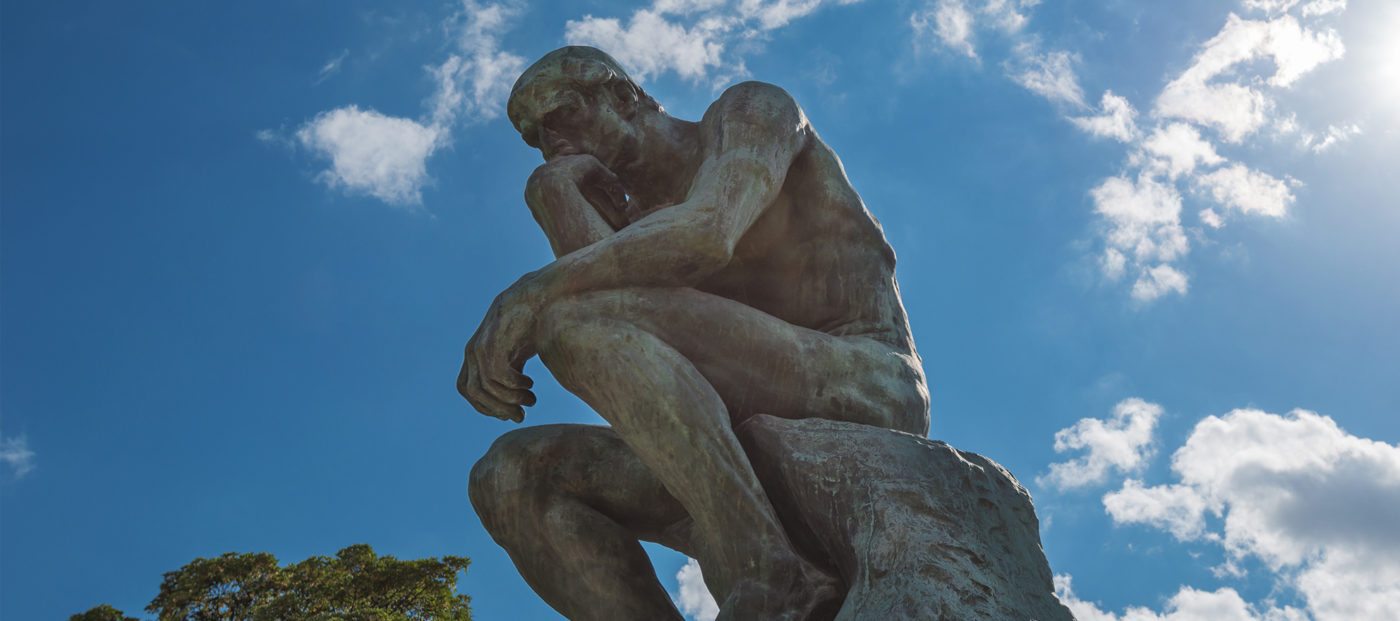 A new report from Opendoor also found that 75% of buyers would consider purchasing a home through an app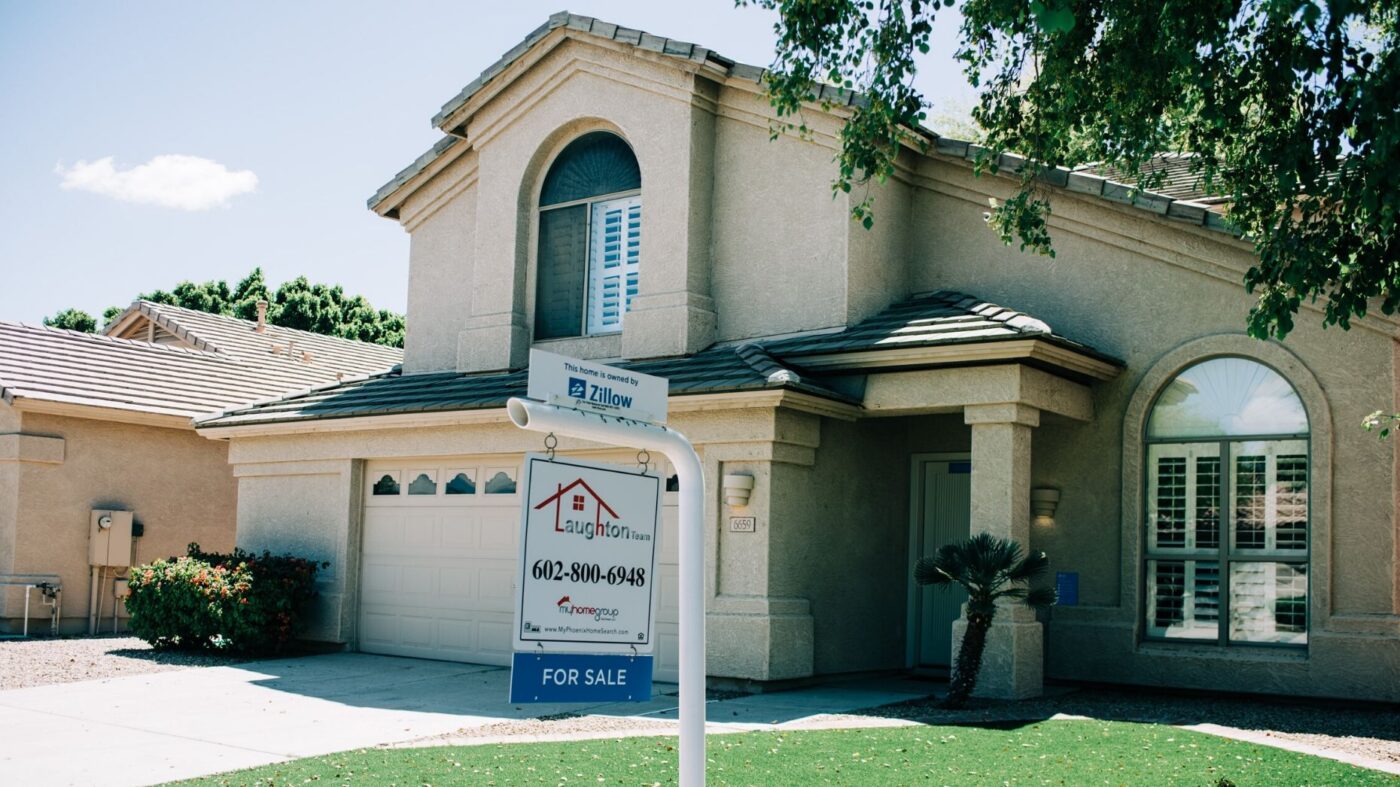 Previously an automated valuation model, the Zestimate will be a 'live offer' in many markets in 2021. The company also revealed that it's finally making money on the homes it buys and sells through Zillow Offers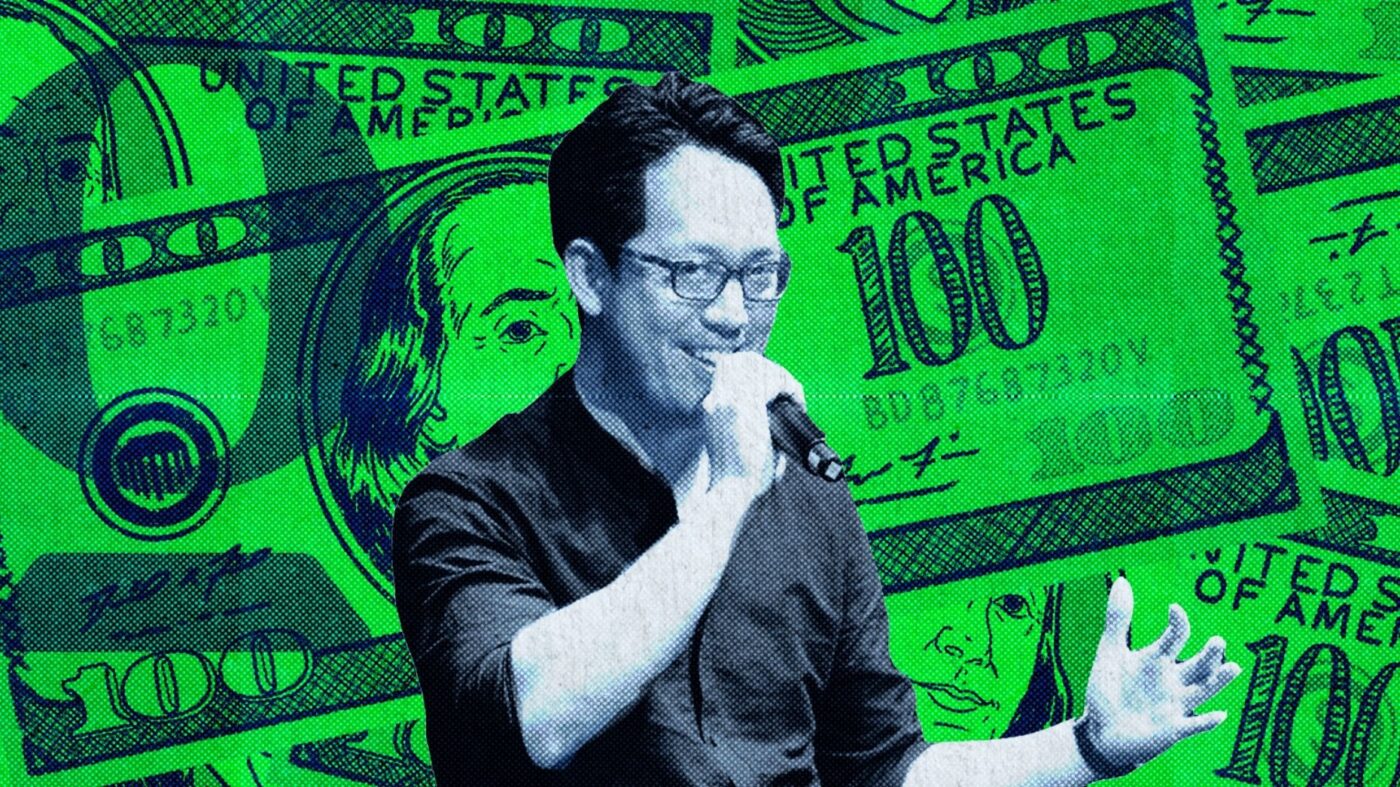 The newly public company revealed in US Securities and Exchange Commission filings Tuesday that it expects to report $2.58B in revenue in 2020, down from the $4.7B in 2019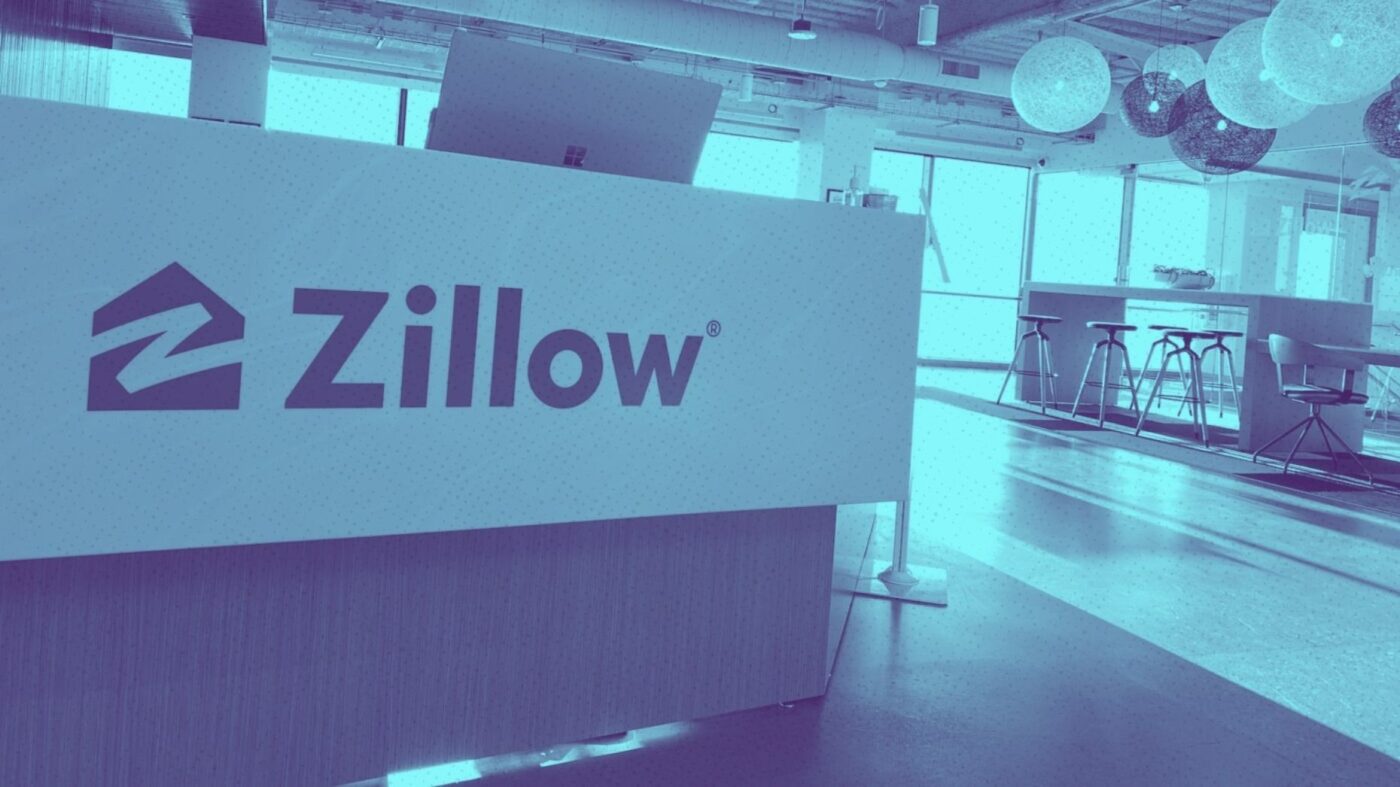 Opinion
What does Zillow's IDX shift mean for you and your business? Here are the answers to all your lingering questions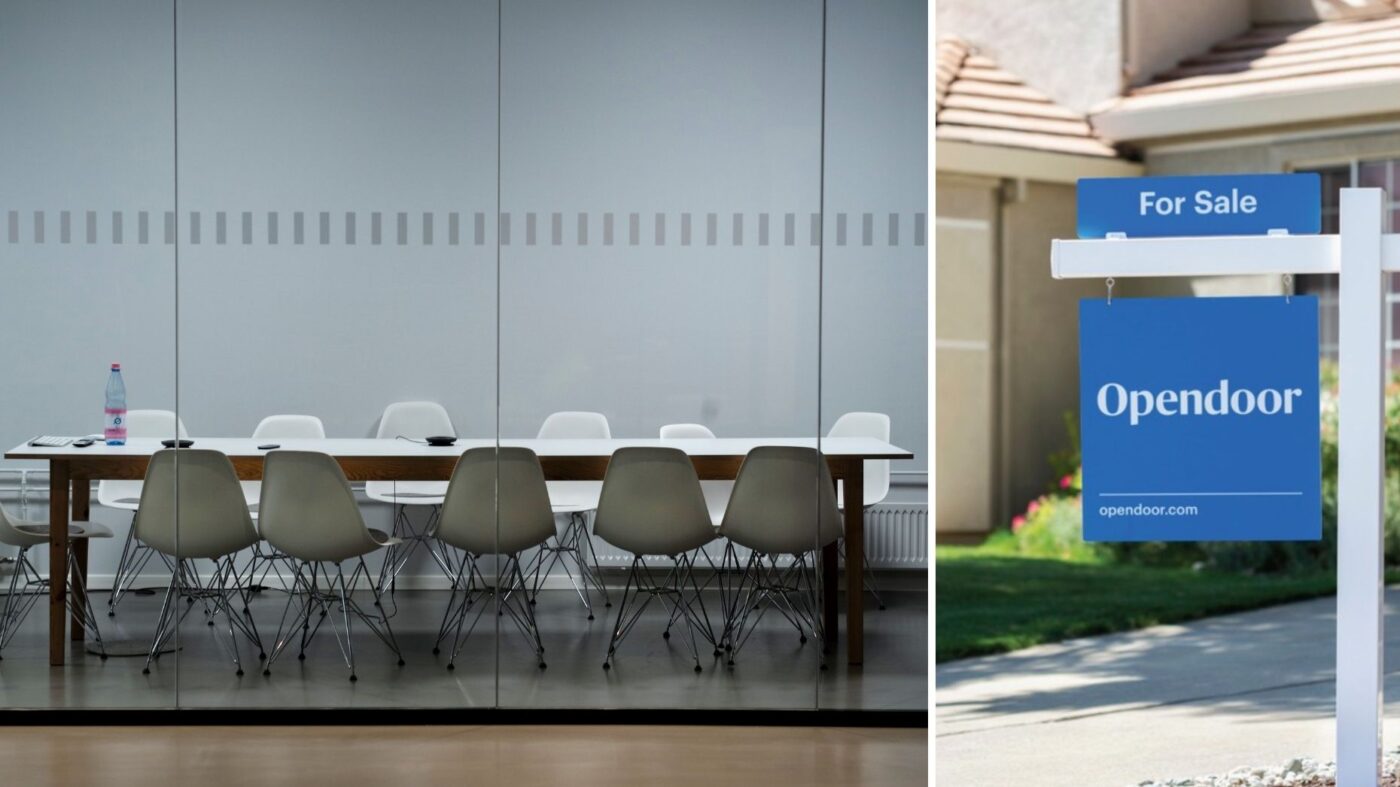 Megan Meyer Toolson, an employee of the real estate company since 2015, is being promoted to the new position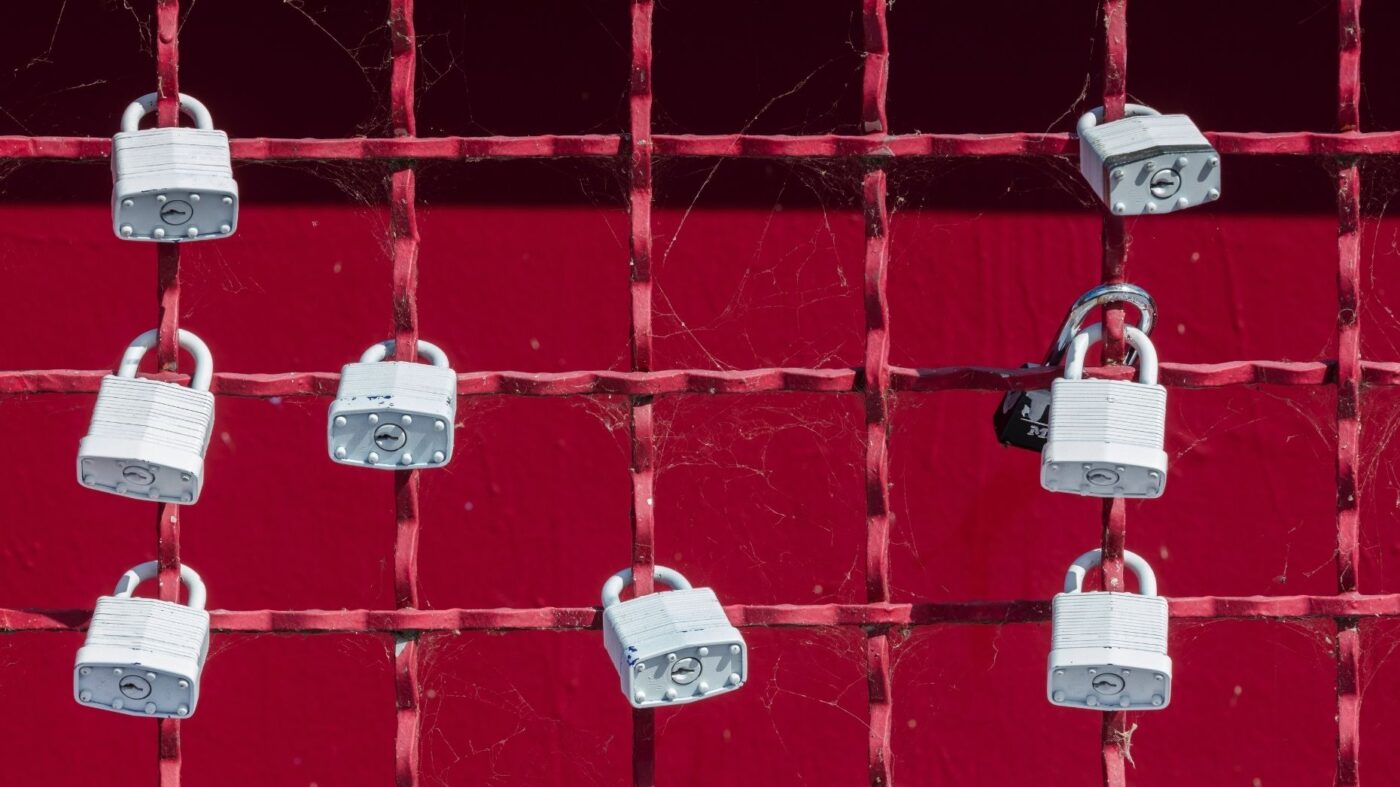 Noah Beddome, the latest addition to Opendoor's C-suite, will run the departments that protect consumer data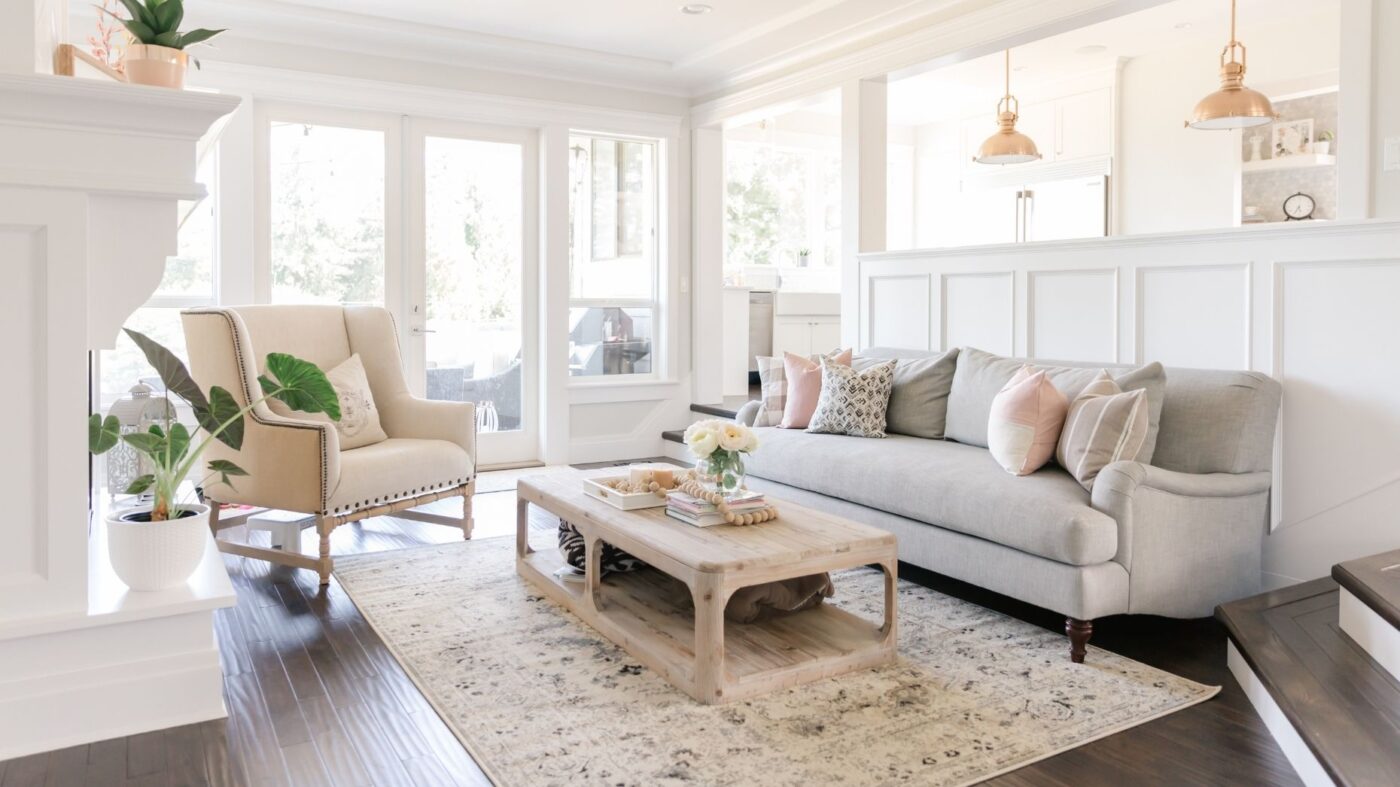 Opinion
The next time you encounter sellers who don't know if they should stage their property, sell it vacant or furnished, or do additional work, here's what to do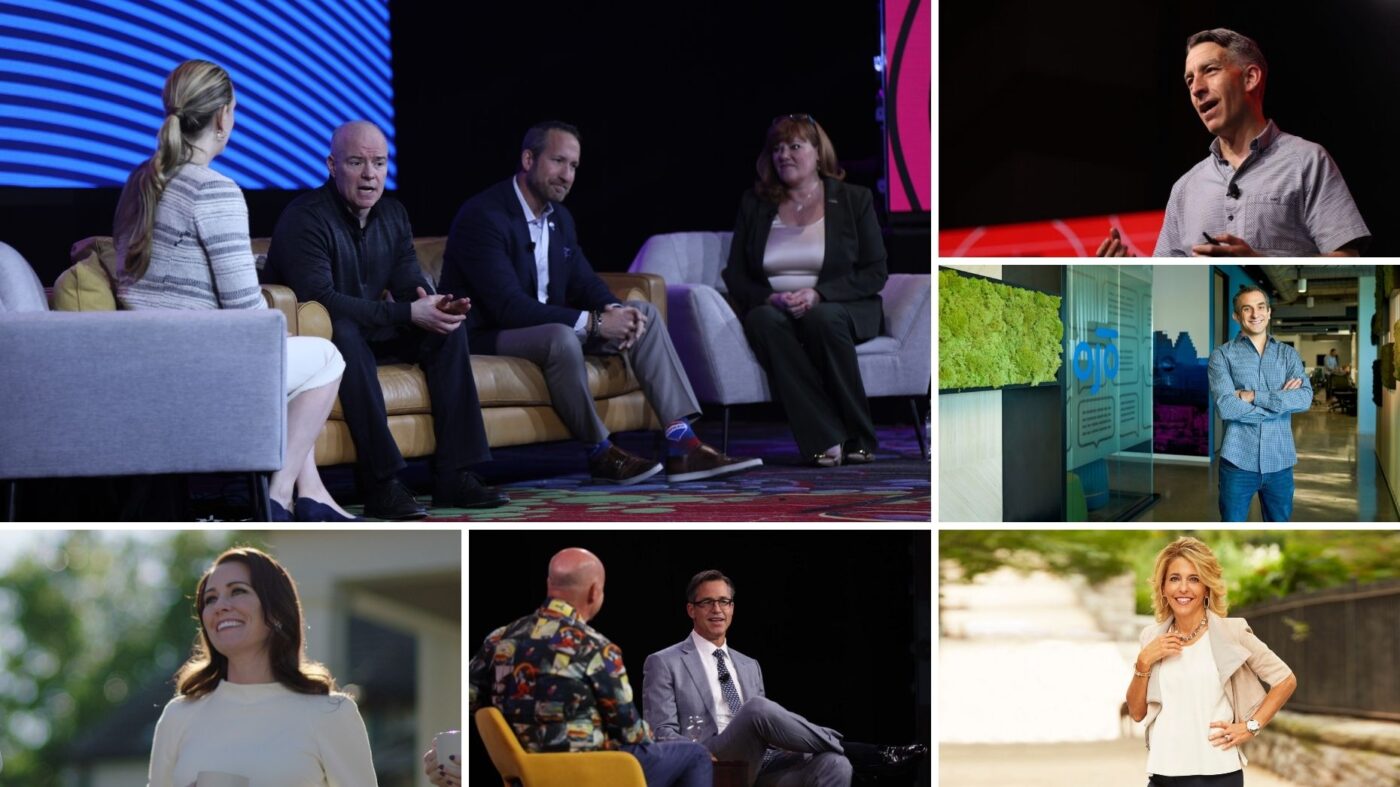 The chief executives of Zillow, Redfin, Realogy and more predict what's in store for the new year, including industry consolidation and even more technology acceleration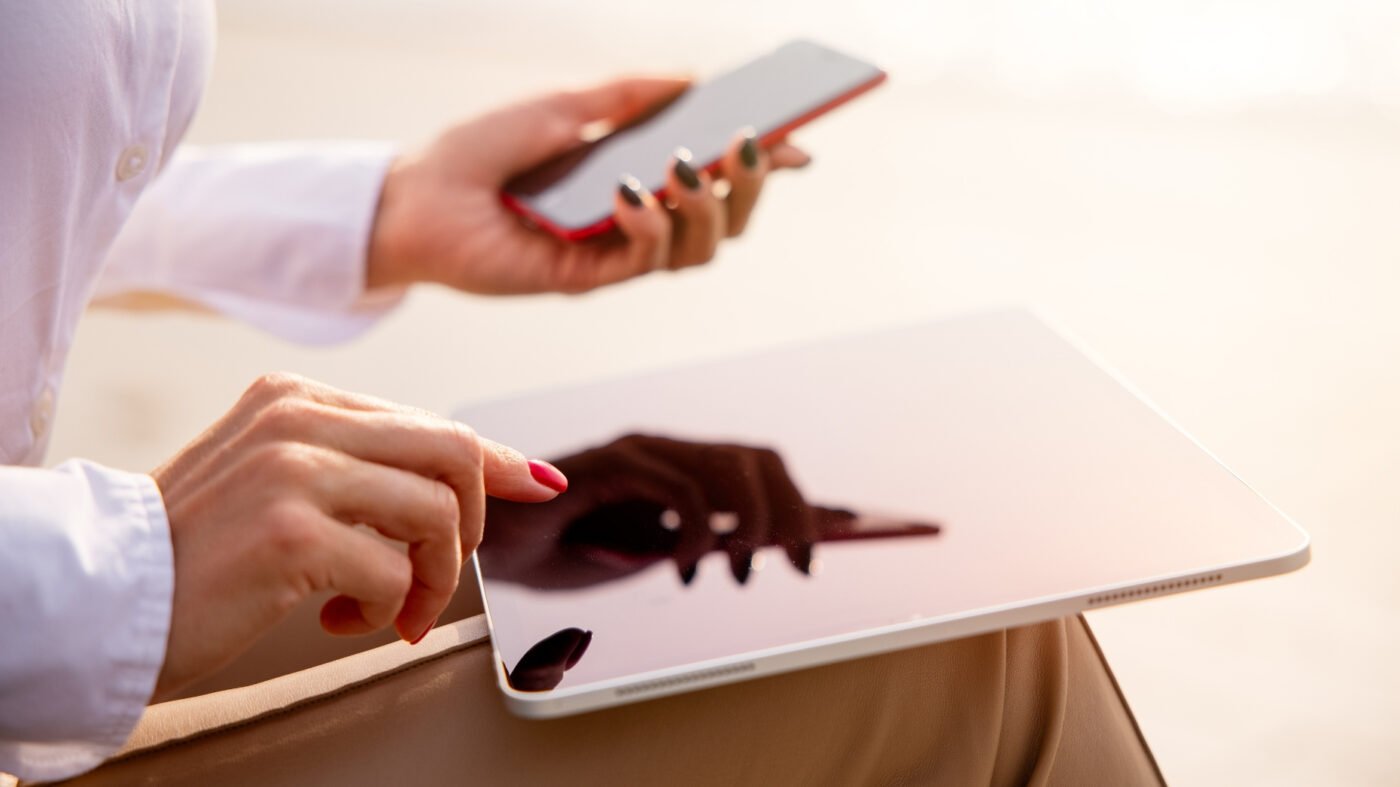 Opinion
A number of new real estate software products emerged in 2020 — some from new companies and others from established players. Here are nine of them that stood out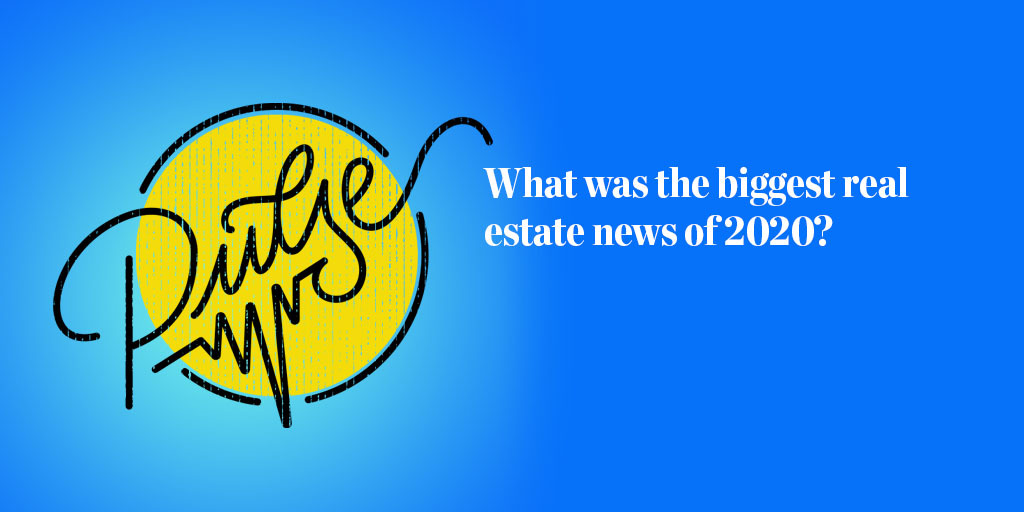 The coronavirus outbreak dominated headlines this year, but what industry-related events and changes made the news? Here are the top real estate stories from 2020, according to our readers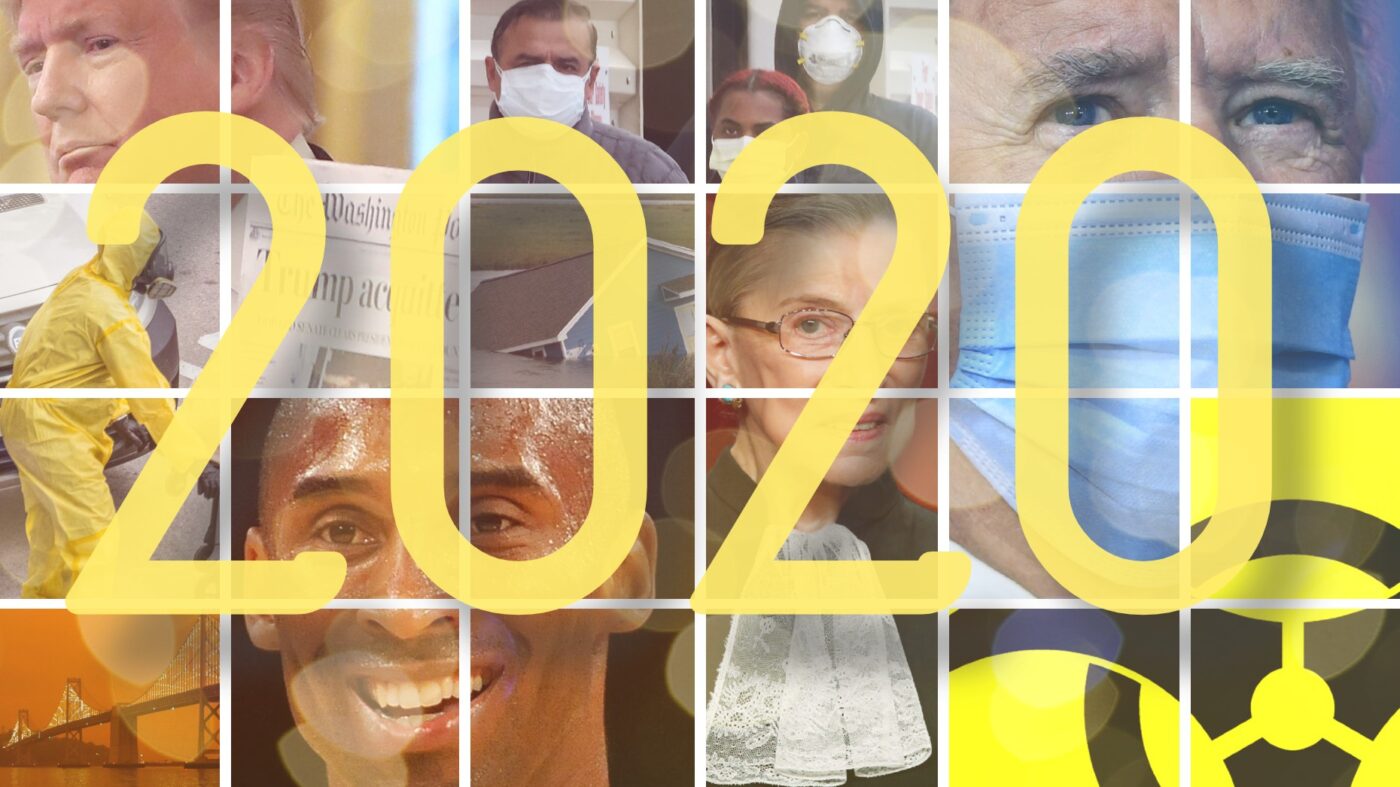 This year had it all: A presidential election, a stock market crash and rebound, and the busiest summer and fall in memory — all amid an unprecedented global pandemic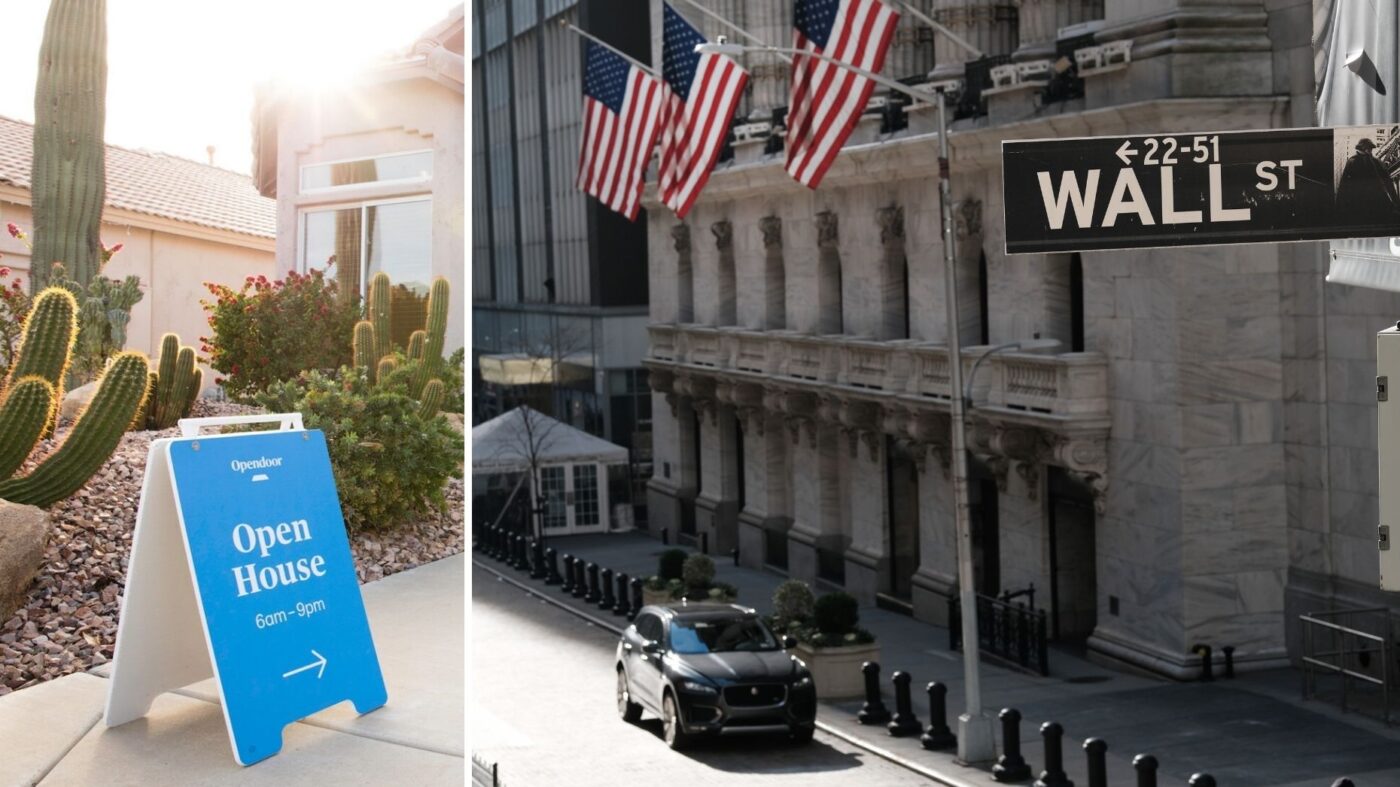 Following the official merger with Social Capital Hedosophia Holdings Corp. II, the well-funded iBuyer begins publicly trading as OPEN on the Nasdaq exchange Monday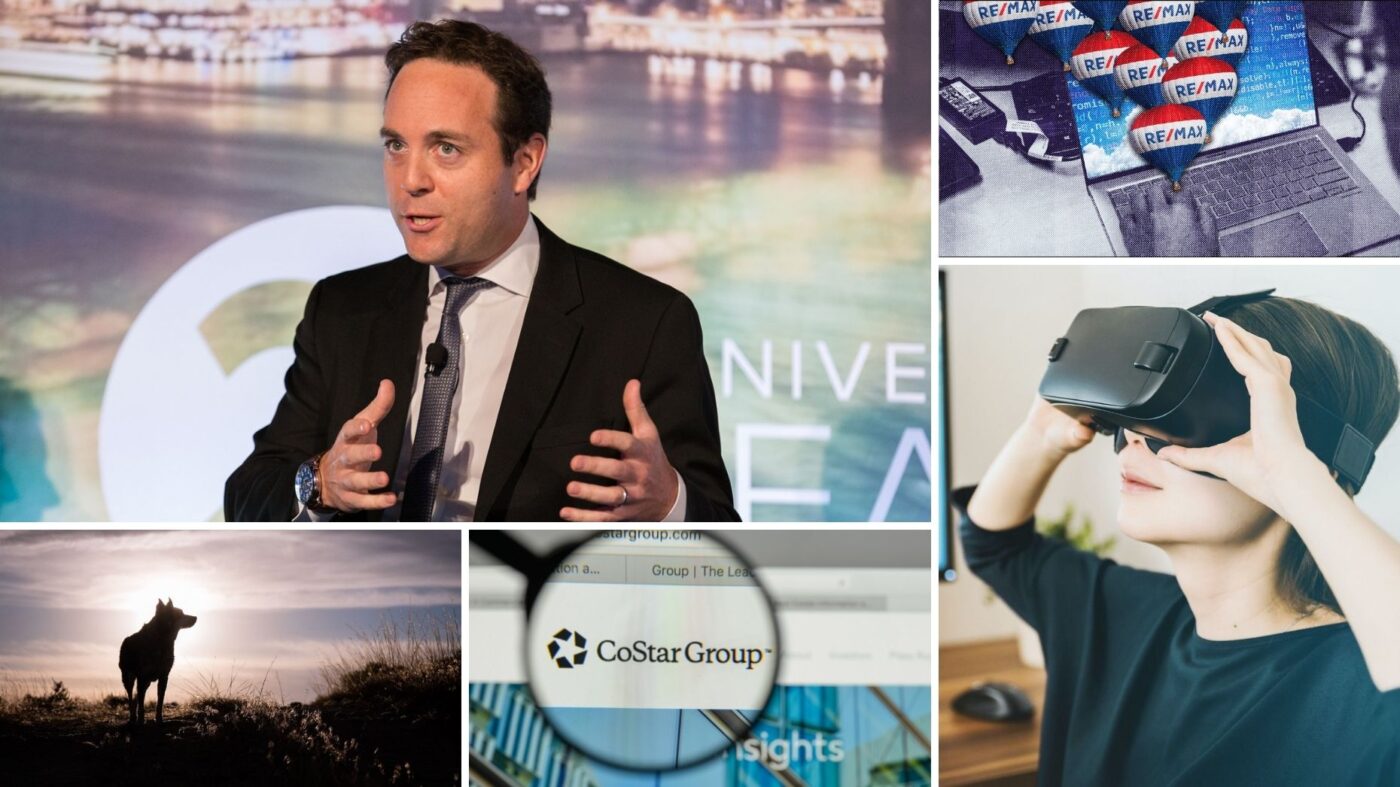 COVID-19 may have led to increased tech acceleration, but technology was already reshaping the industry even before the pandemic struck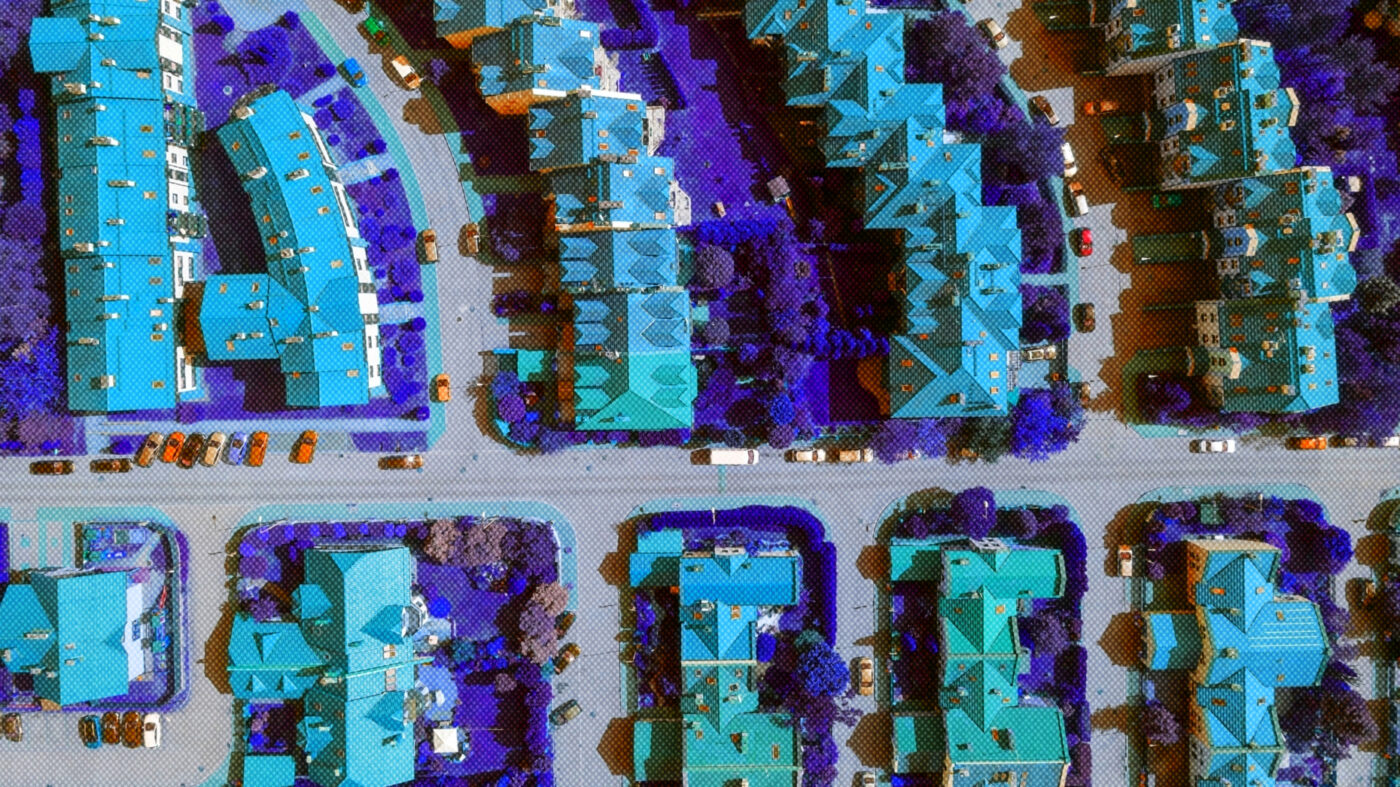 The real estate landscape has shifted over the years. Today, independent brokerages need to have a clear view of those changes and use their strengths to pivot and meet them. Here's how they can thrive in 2021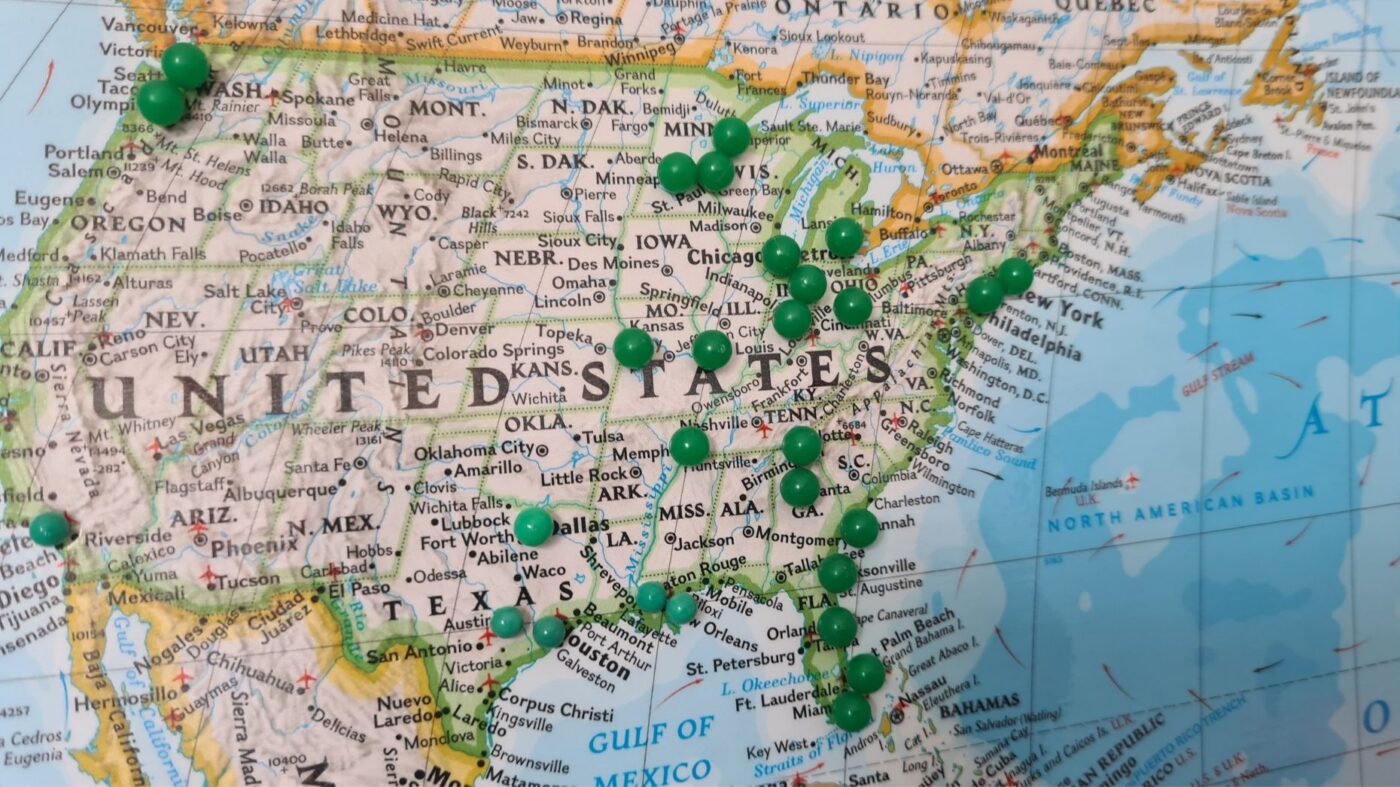 The company is expanding its iBuying, in-person and virtual touring and financing services across multiple US markets, according to an Opendoor blog post Thursday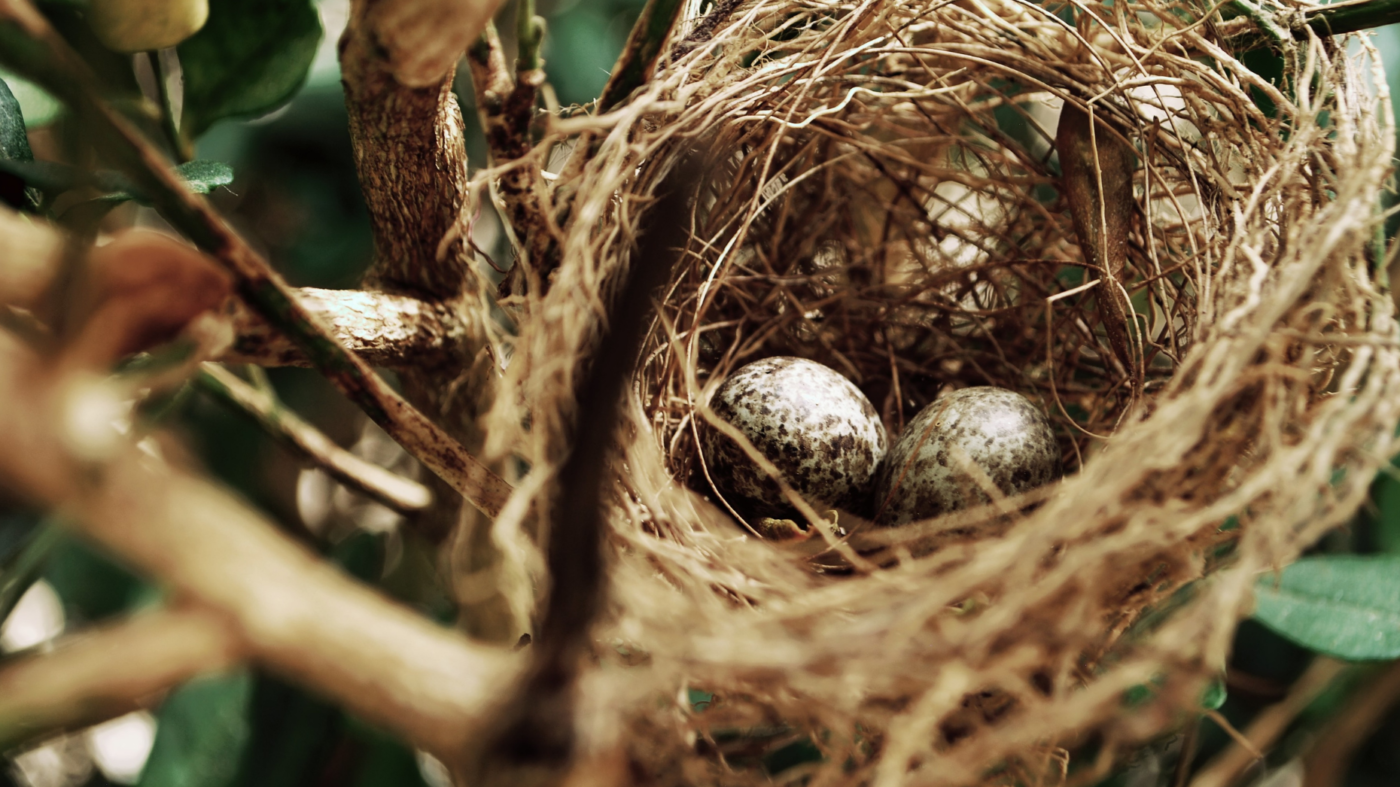 A spin-off of Knock Swap, Knock Nest formalizes Knock's longtime leaseback option and allows homeowners to access home equity without the need to move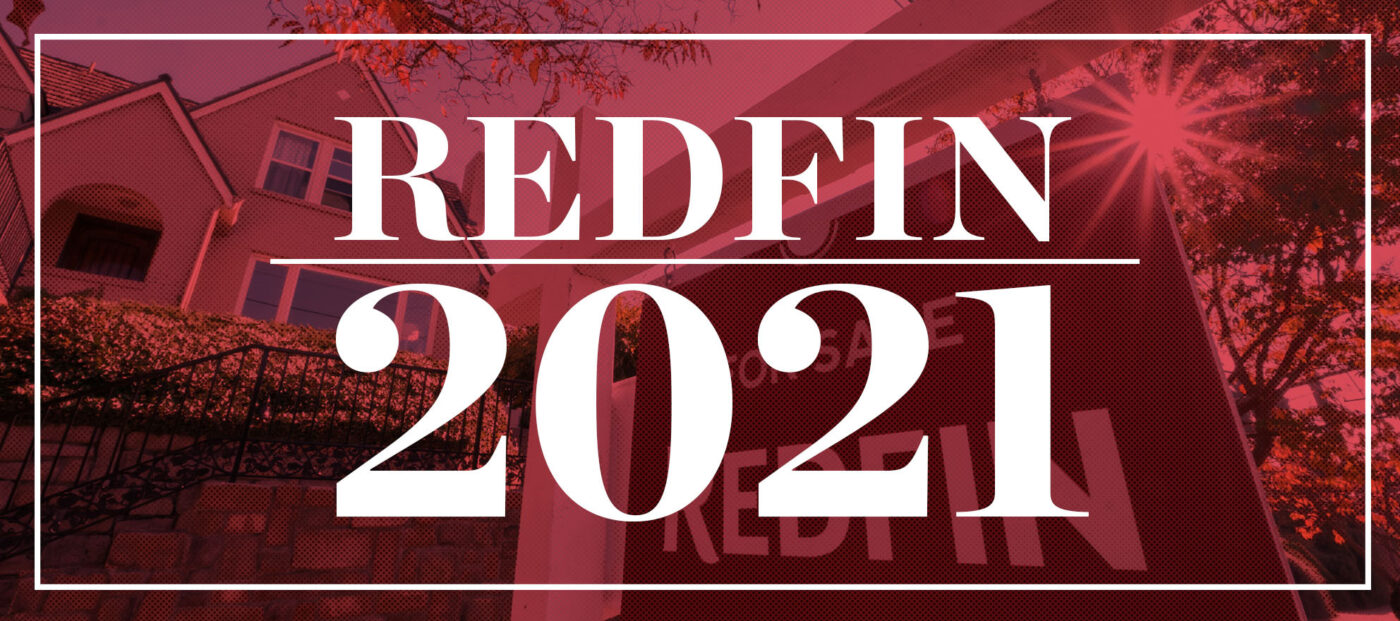 Redfin's iBuying program and ancillary services should continue to be important parts of the company's expansion. It'll also have to contend with flashy rivals and a fair housing lawsuit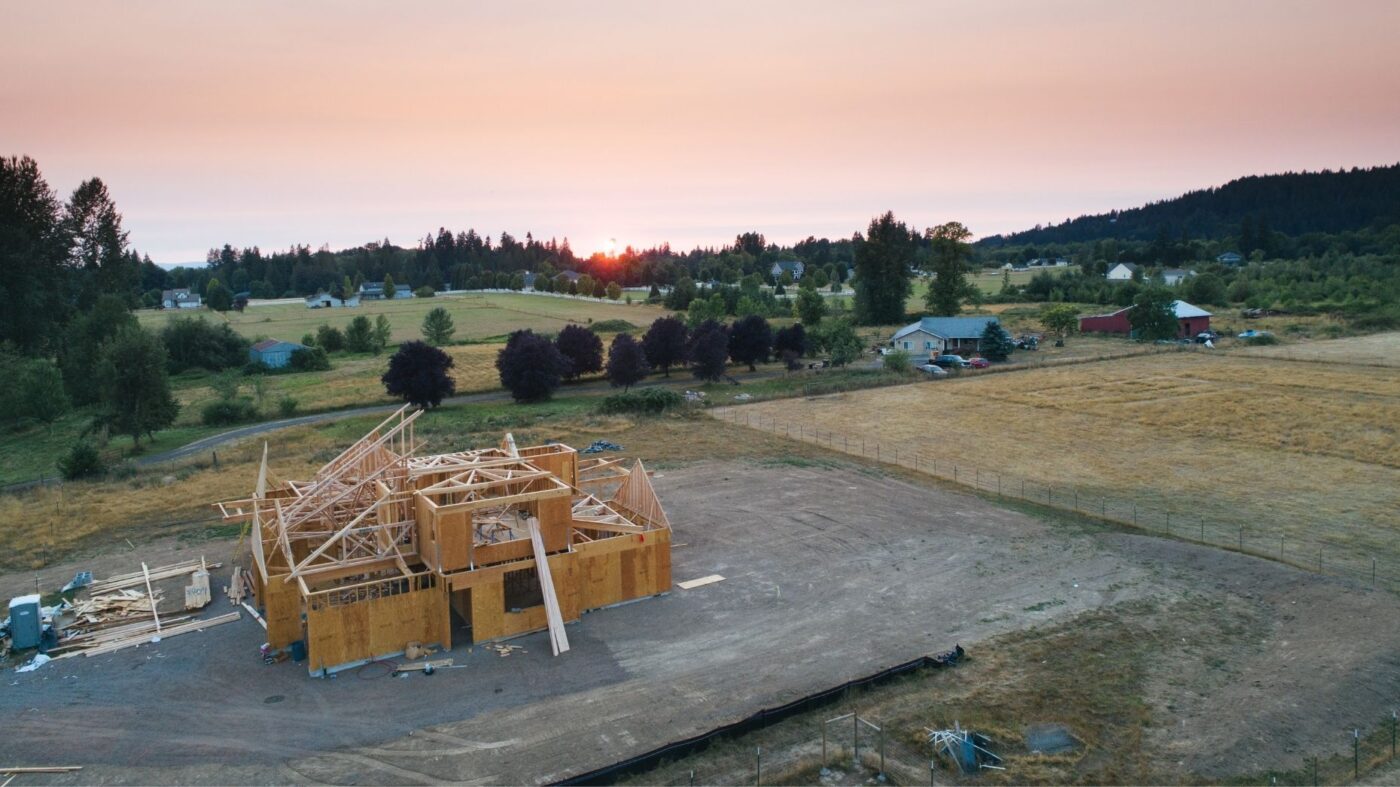 The deal with New Home Star is a first for Offerpad, whose Homebuilder Alliance program counts more than a dozen direct builder partnerships but, until now, no sales firms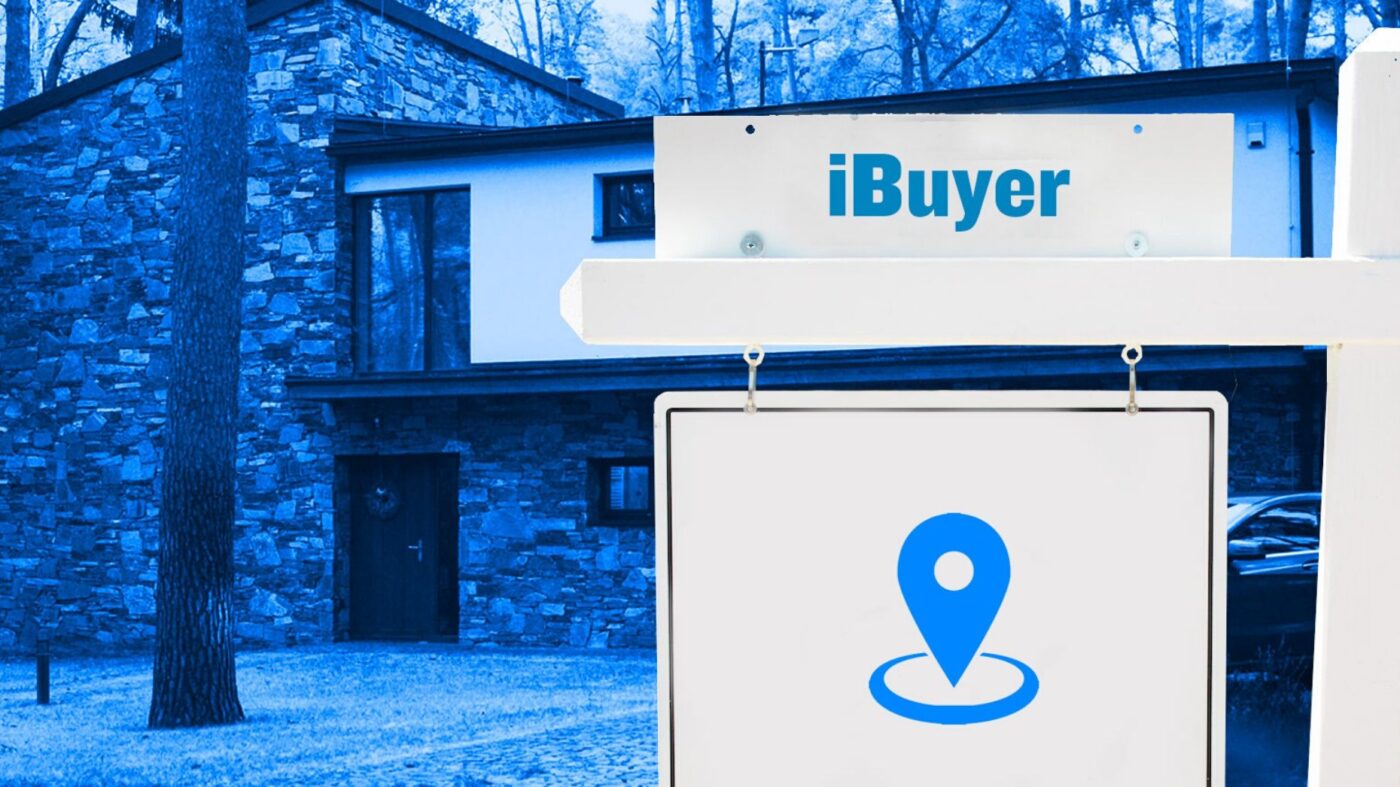 Total iBuyer purchases plummeted 82% year over year in Q3, according to the report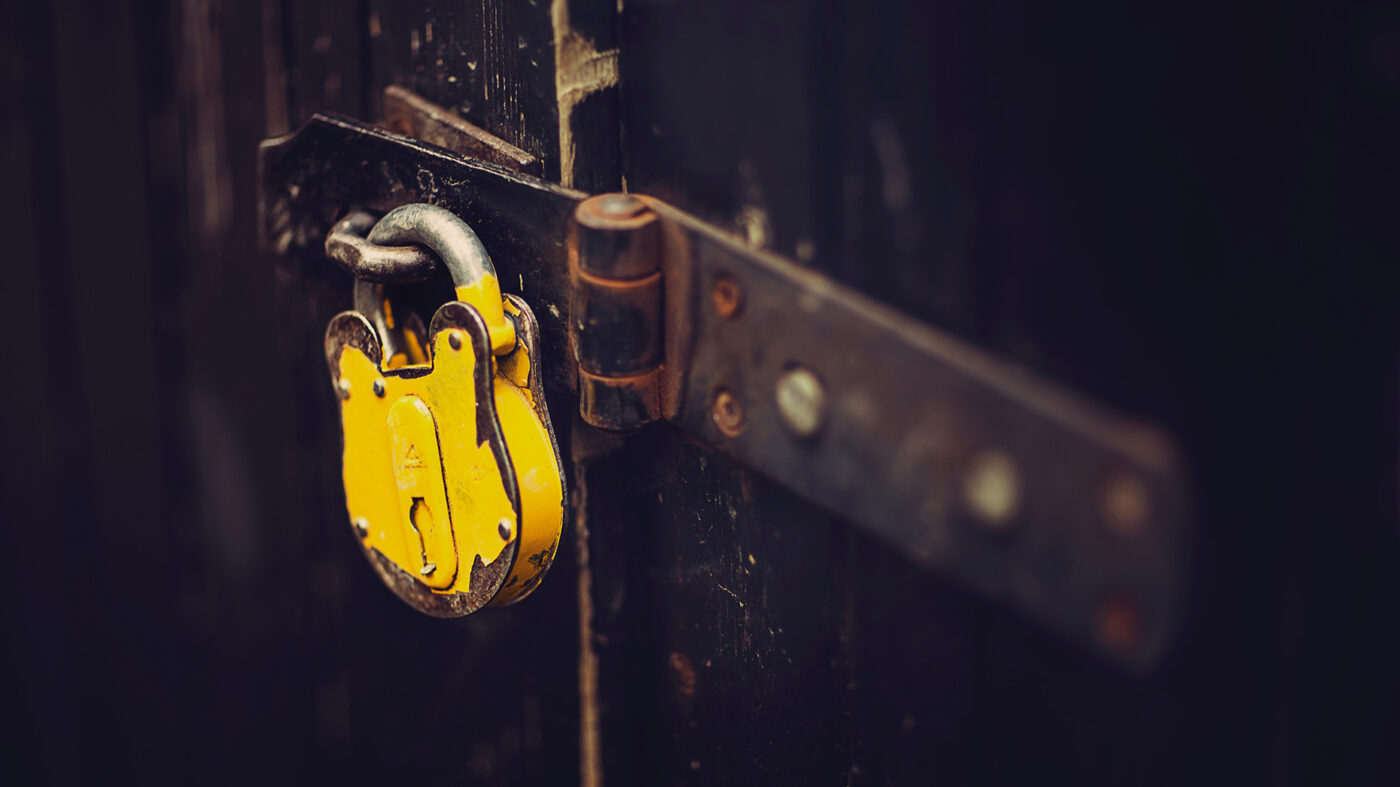 Opinion
As real estate deals continue to be handled online and at arm's length, wire fraud risk has nowhere to go but up. ClosingLock is aiming to stop it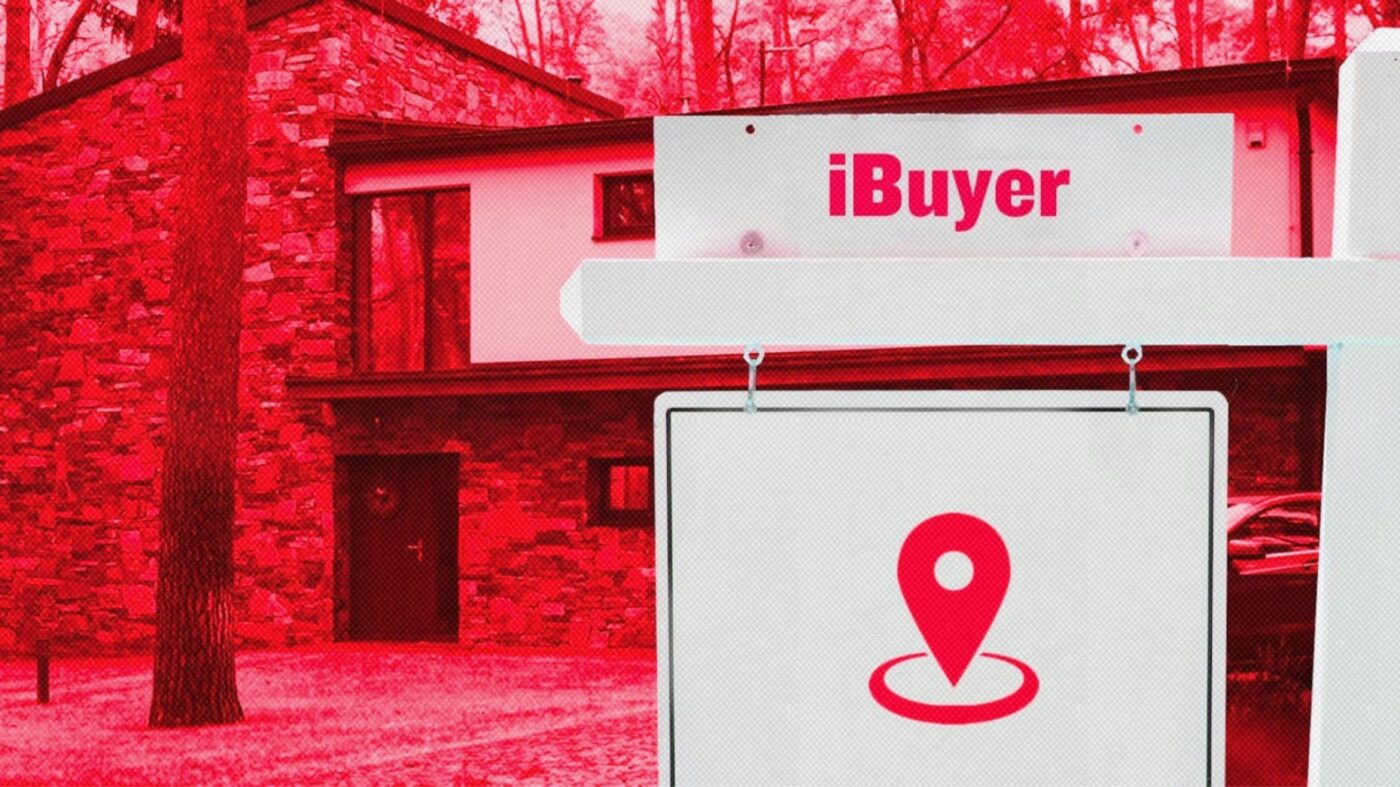 Opinion
The iBuyer market share and transaction volumes isn't a failure of the model, but rather a result of it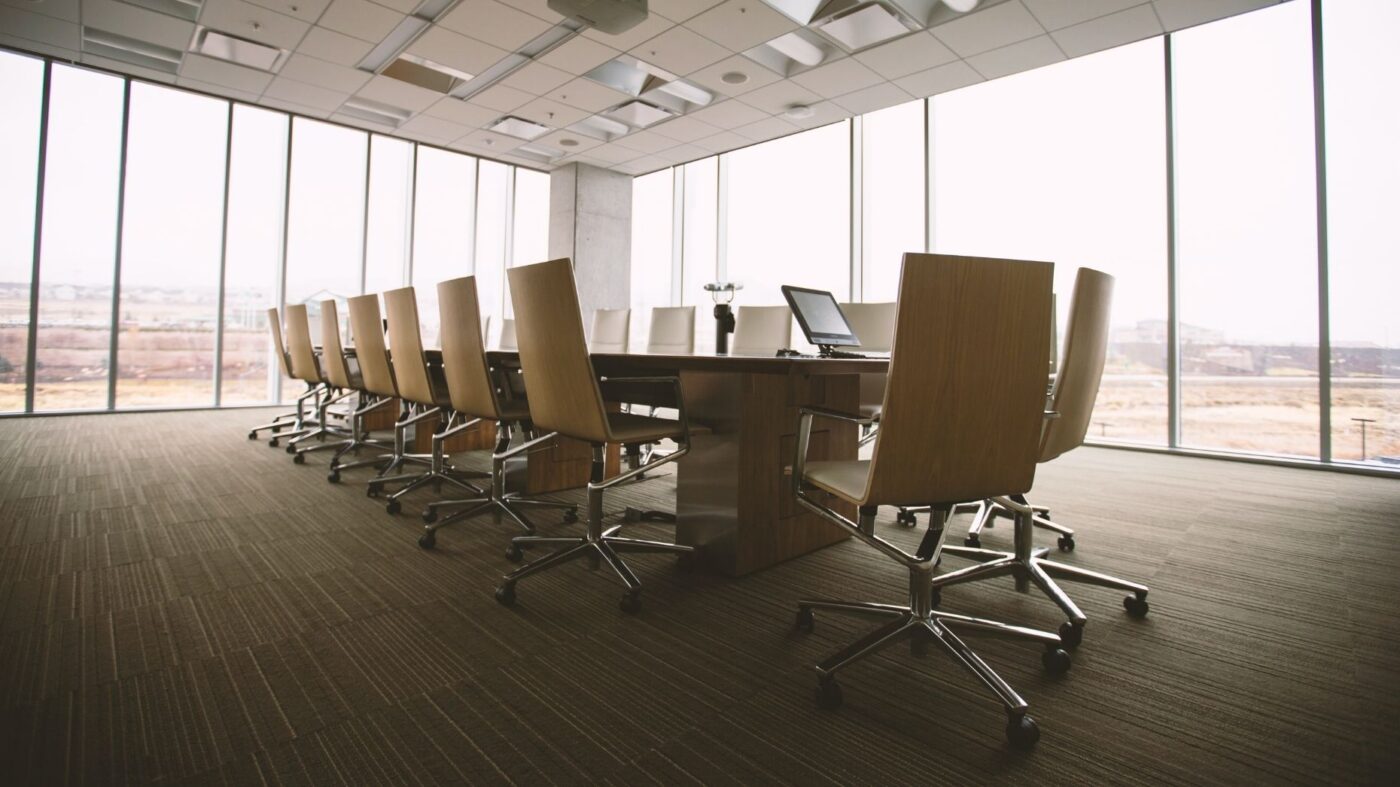 Steve Johnson joins Offerpad as chief operating officer, as the company expands its real estate offerings beyond iBuying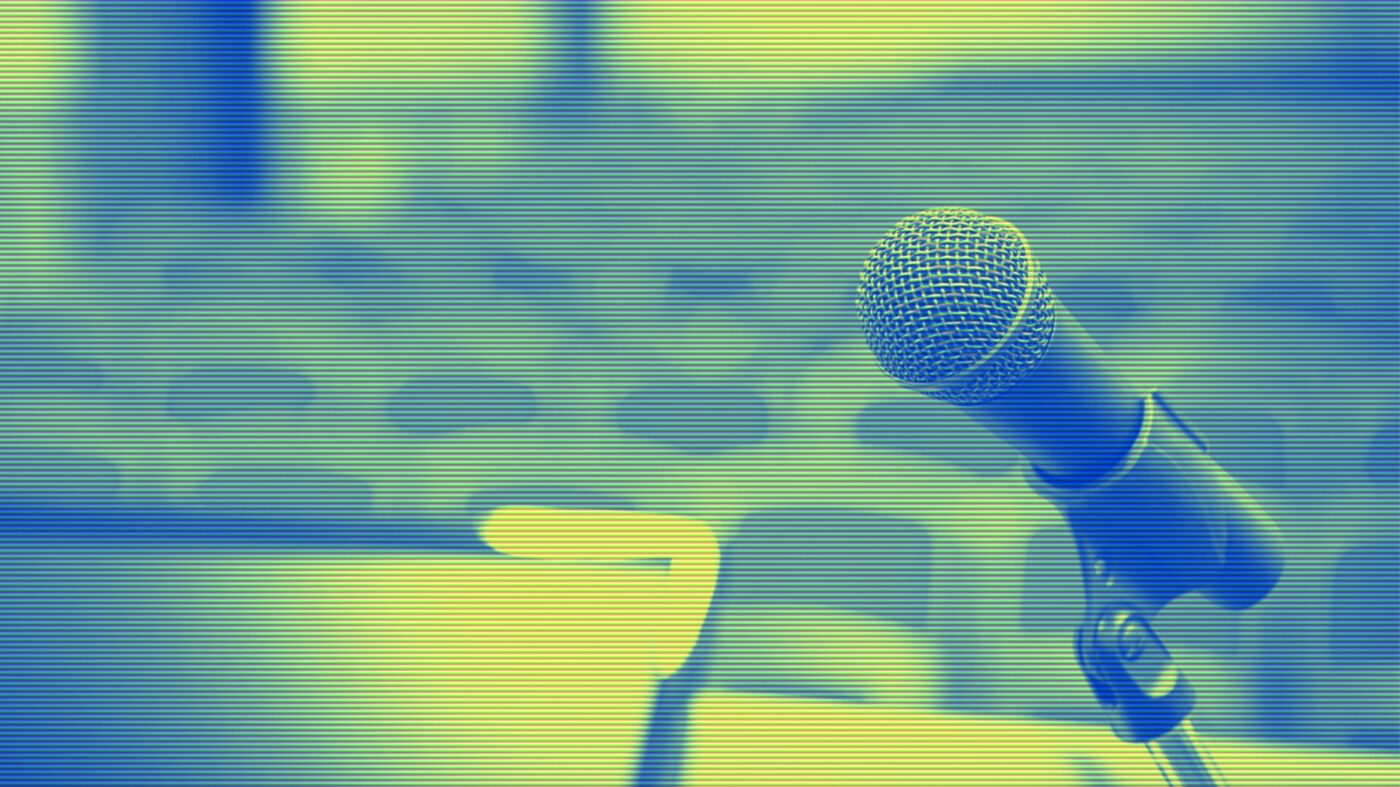 Aside from the challenges posed by COVID-19, the NAR Expo still faces a handful of other issues that stack the deck against it. Here are a few affecting the health of the event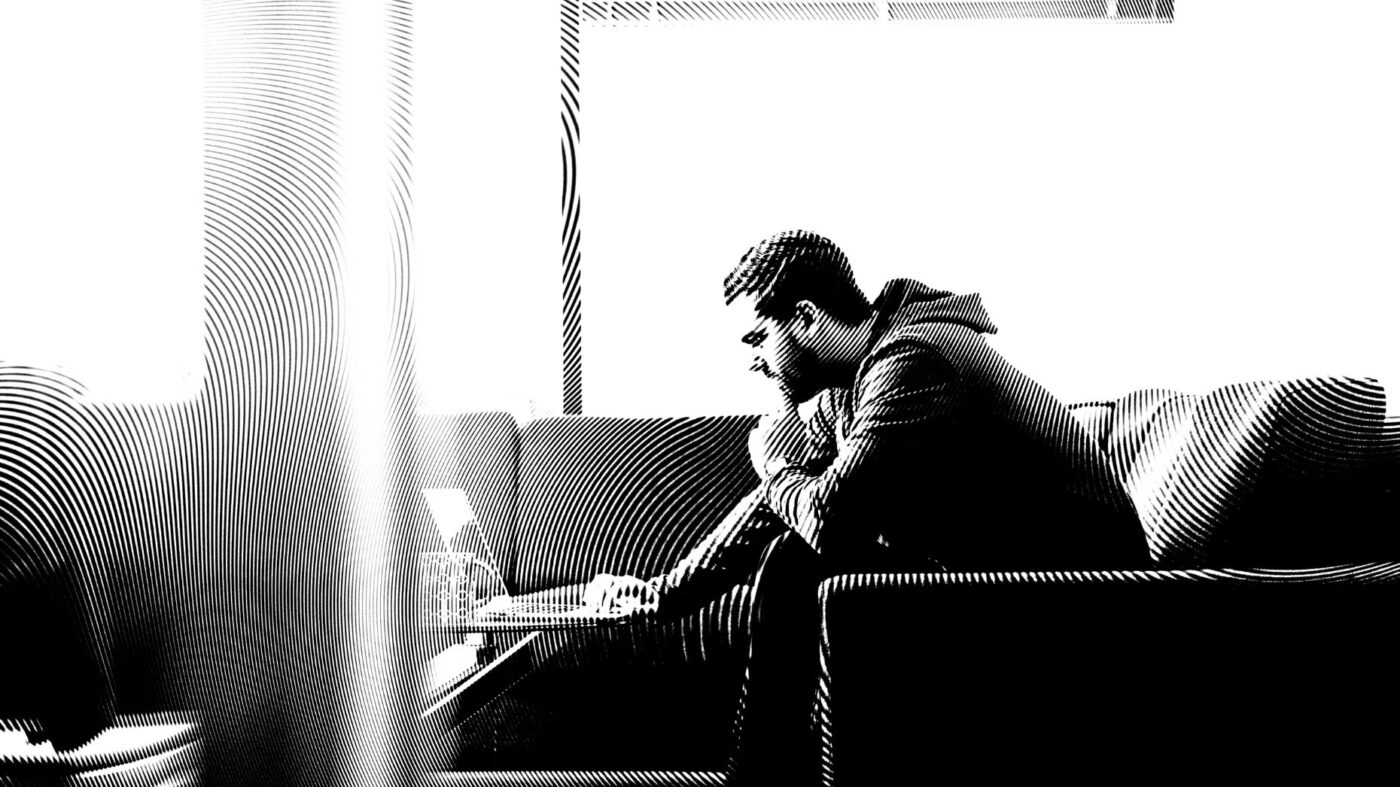 Opinion
Atlanta-based OfferBarn is now WyzeGyde. It's not often that an already worthwhile software product undergoes a substantial overhaul and comes out even better — but this one did.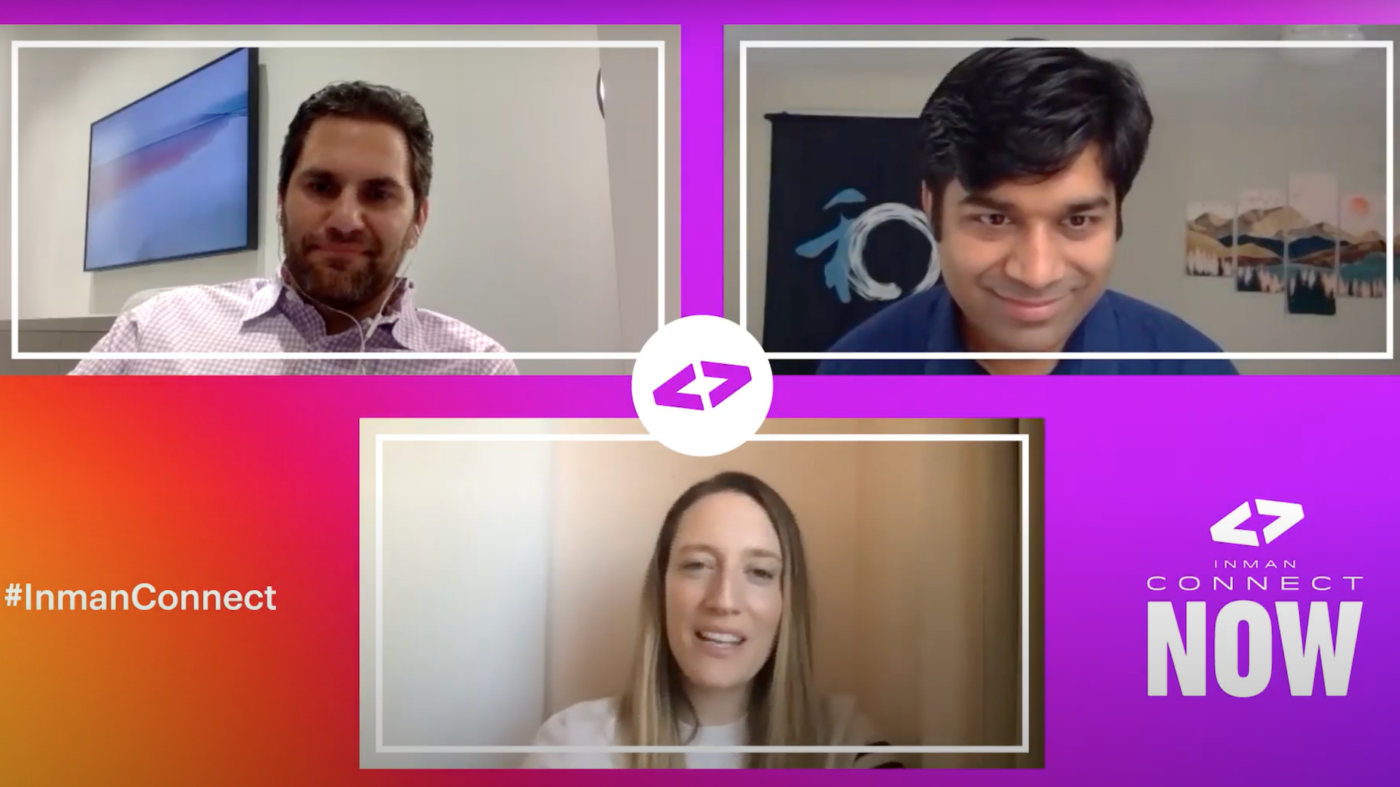 EasyKnock CEO Jarred Kessler argued during Inman Connect Now Thursday that agents need to show that they're on the cutting edge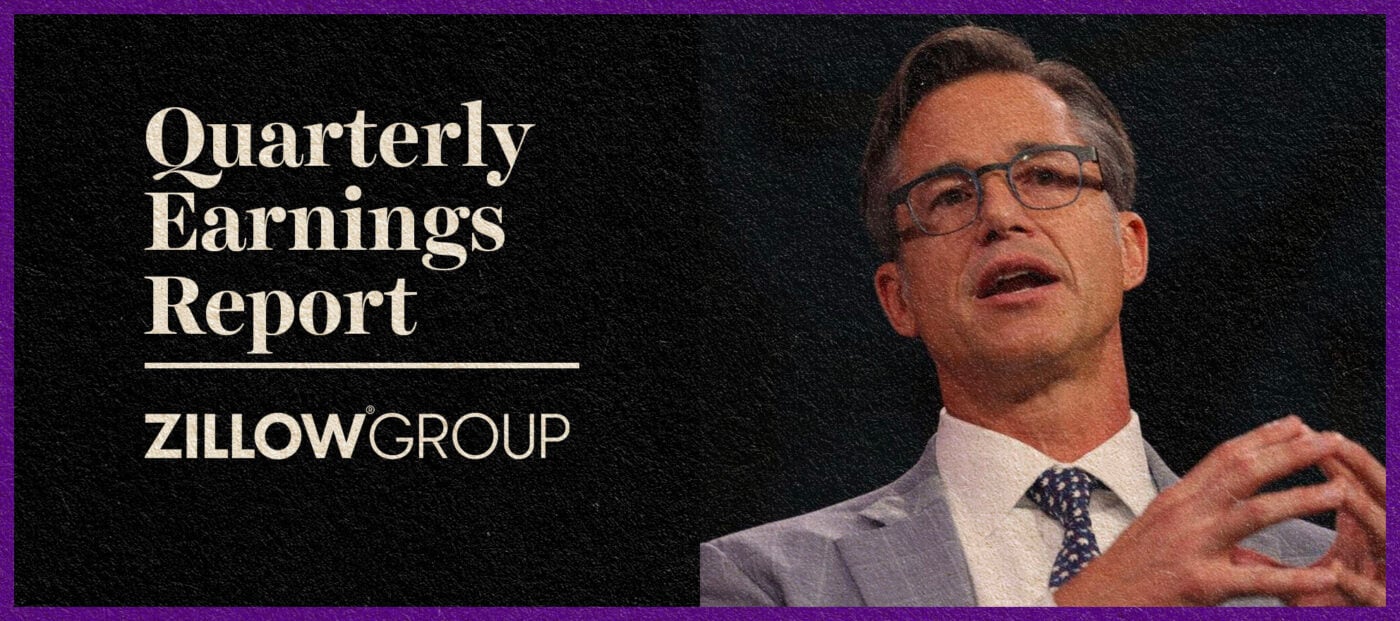 Zillow beat expectations, posting $657M in revenue in the third quarter and a net income of $40M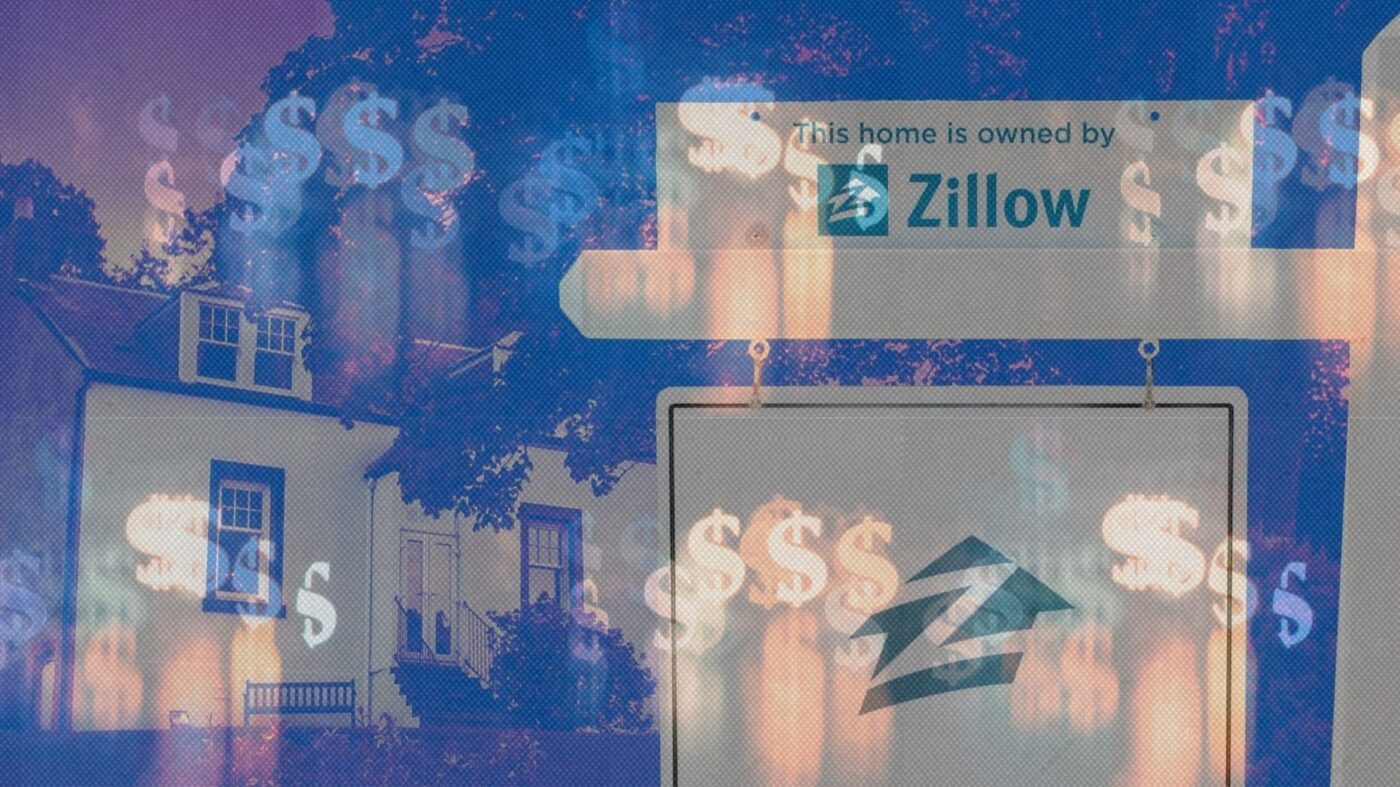 Opinion
Disruption in real estate is being led by companies — and shareholders — willing to bet and lose billions of dollars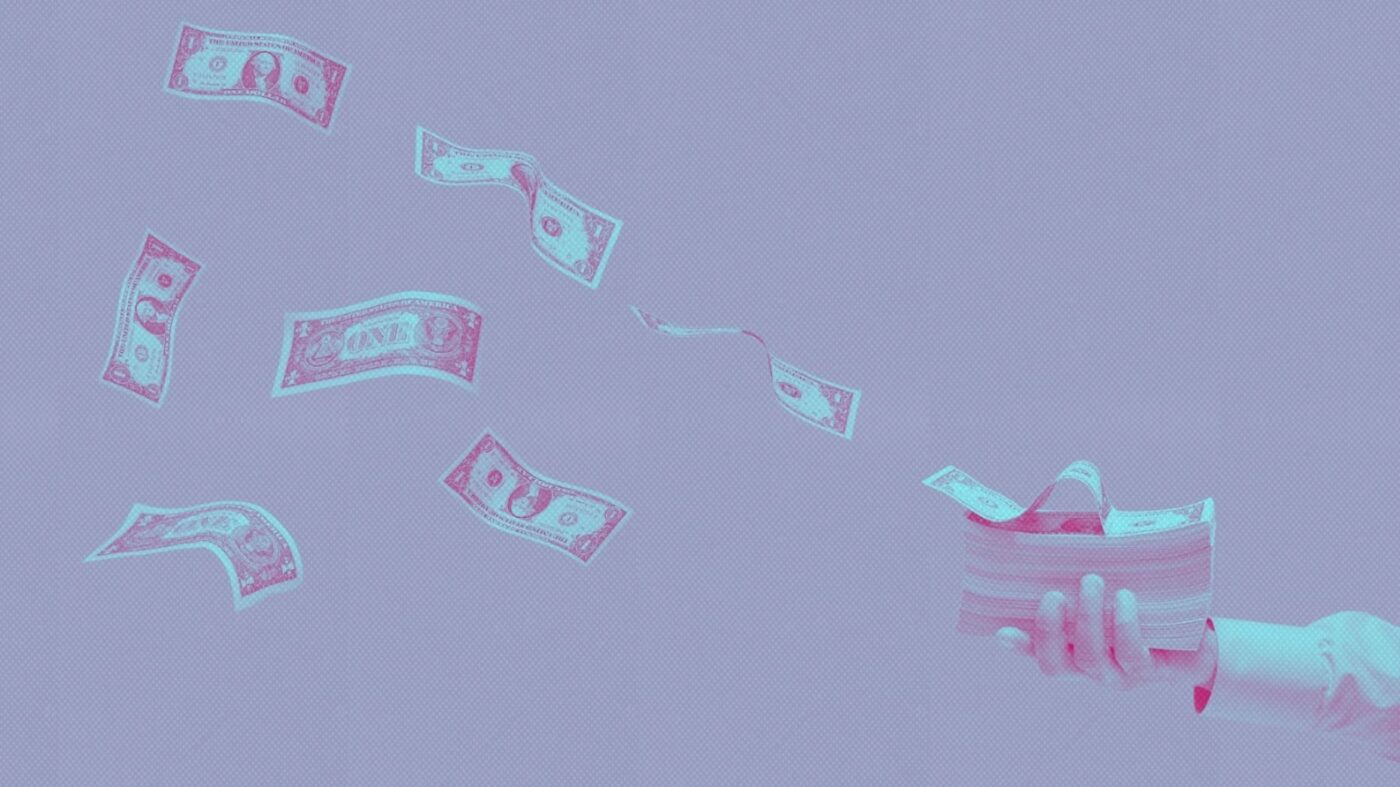 Opinion
Consumer behavior, demand and expectations are going to reduce commissions — get ready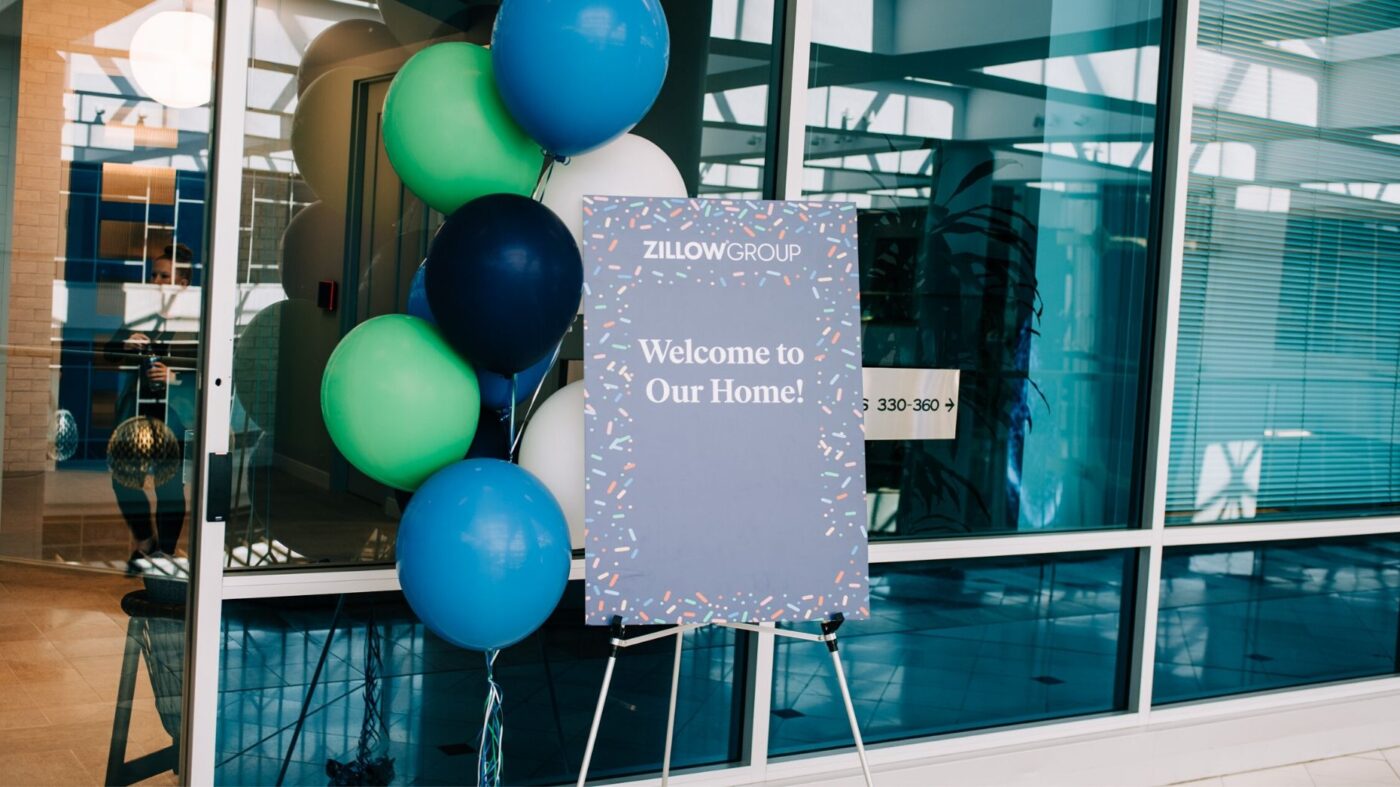 The changes are mostly in field offices across the country, with a few operations staffers being let go, a Zillow spokesperson confirmed to Inman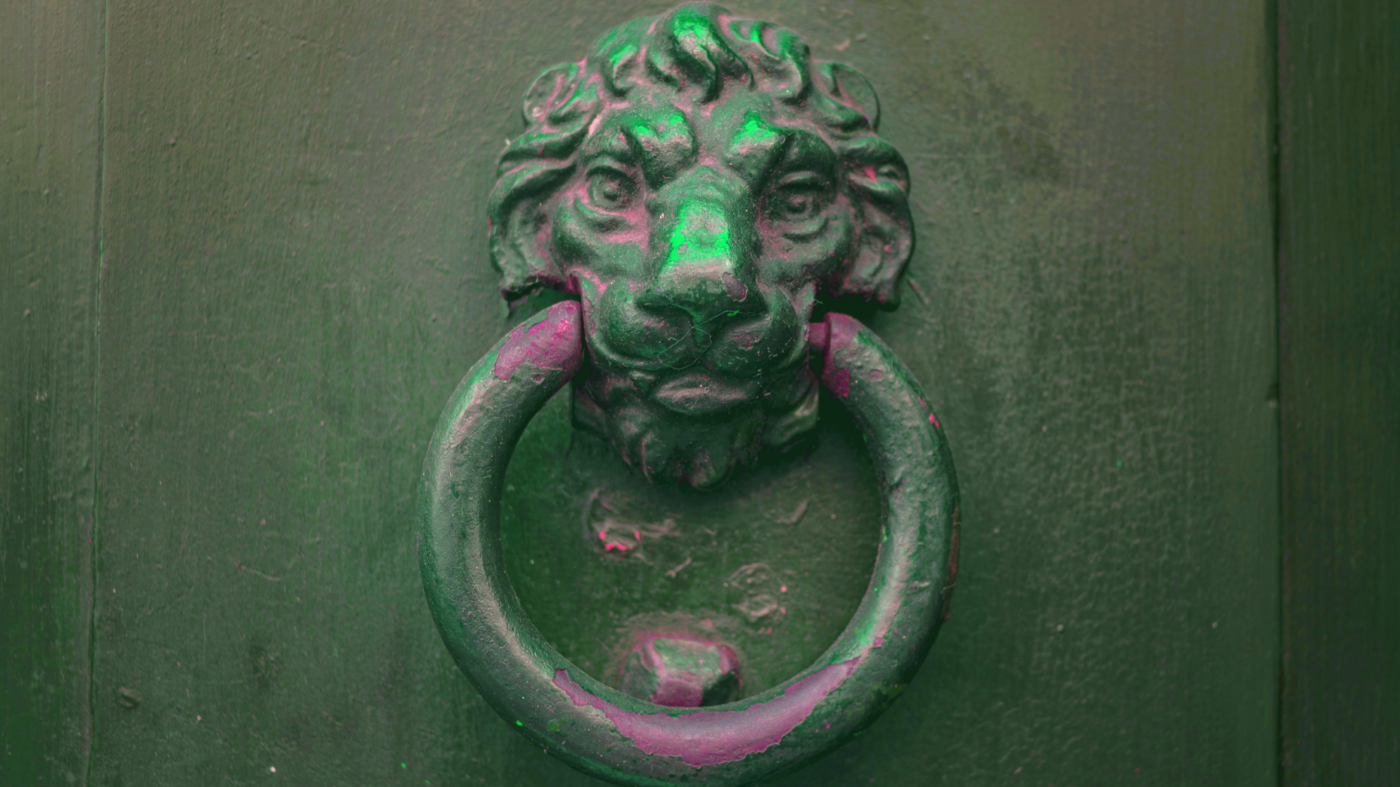 Three Keller Williams offices in central Florida will become Knock-certified as alternative lending company continues push toward 11 markets before year's end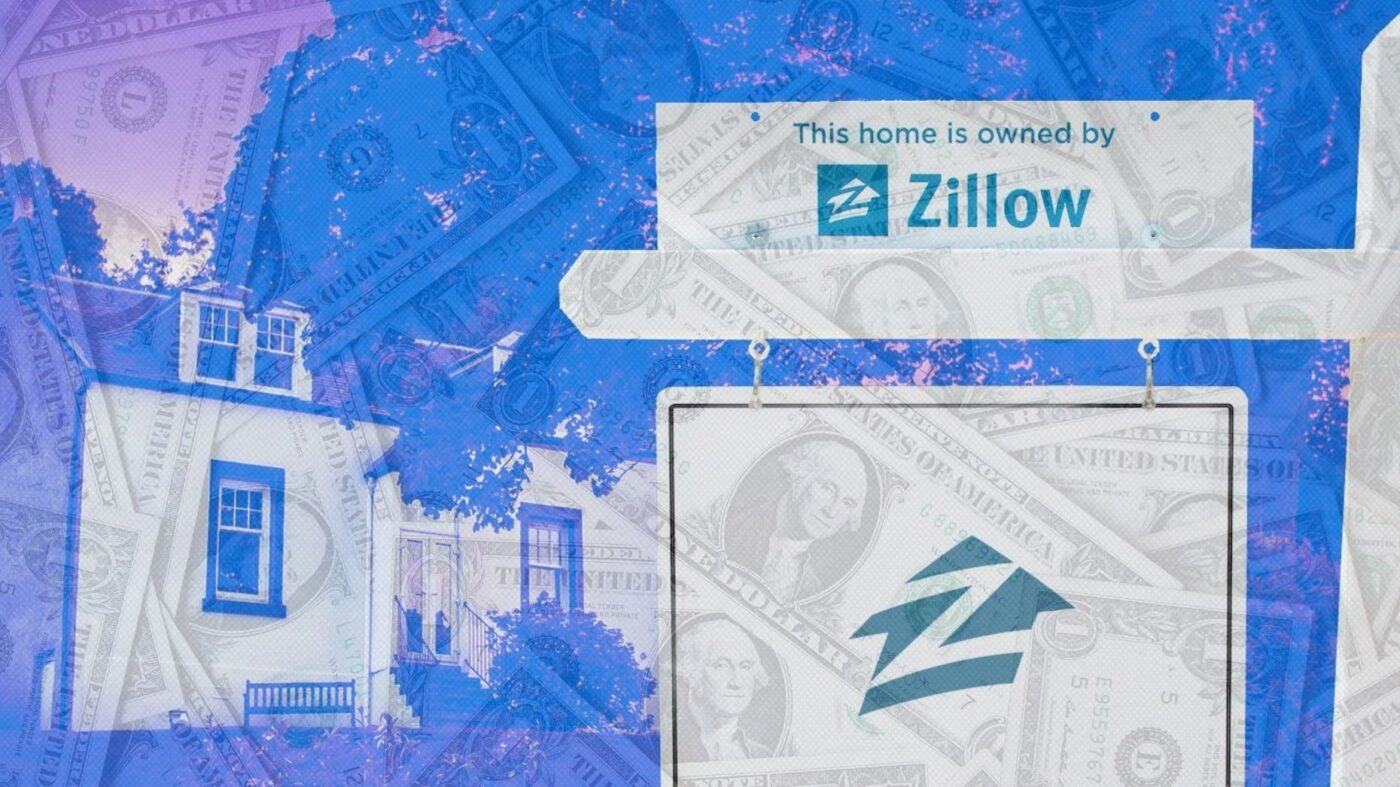 Does the success of the iBuyer model come at the expense of the traditional real estate structure?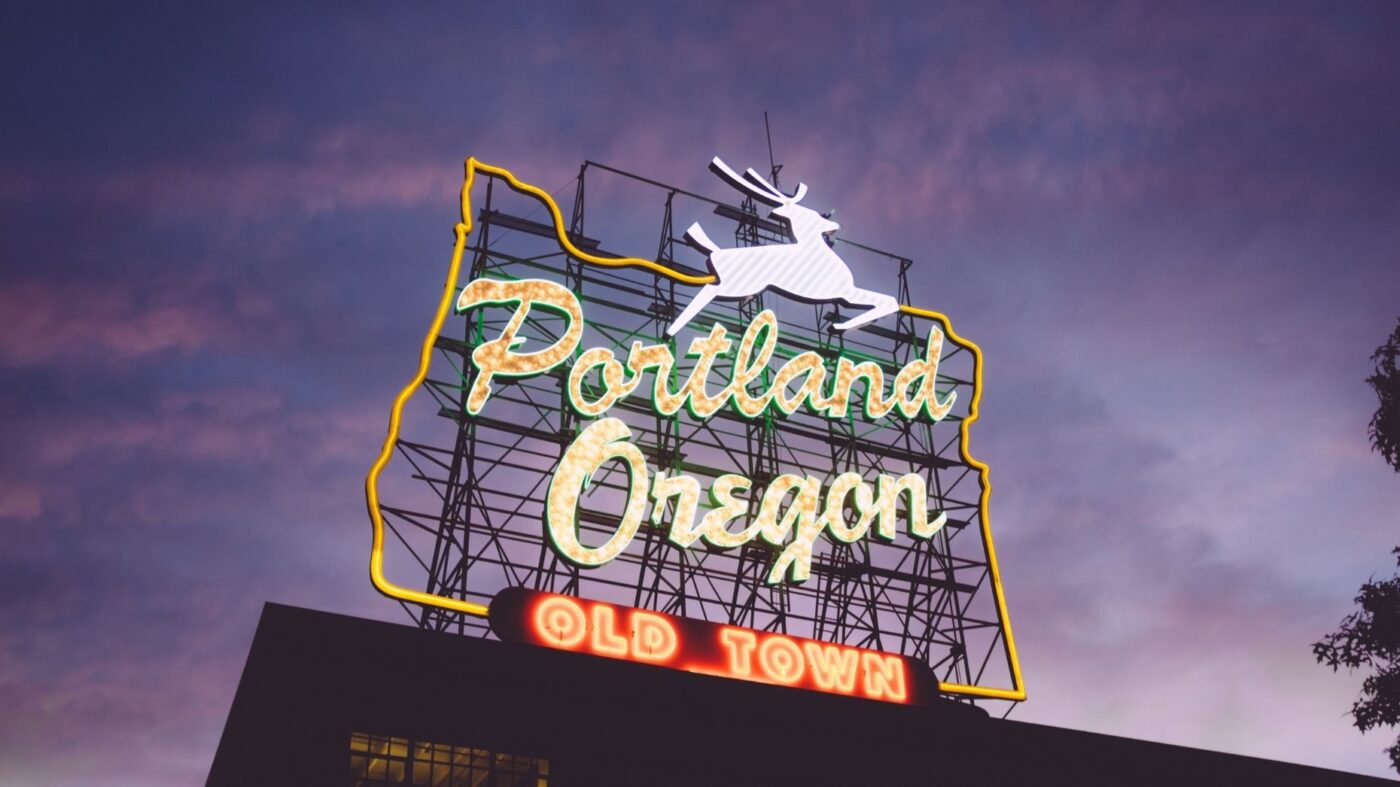 John L. Scott Real Estate, a brokerage with over 110 offices and 3,000 brokers across 4 states, has teamed with end-to-end iBuyer platform zavvie to create Instant Purchase Plus+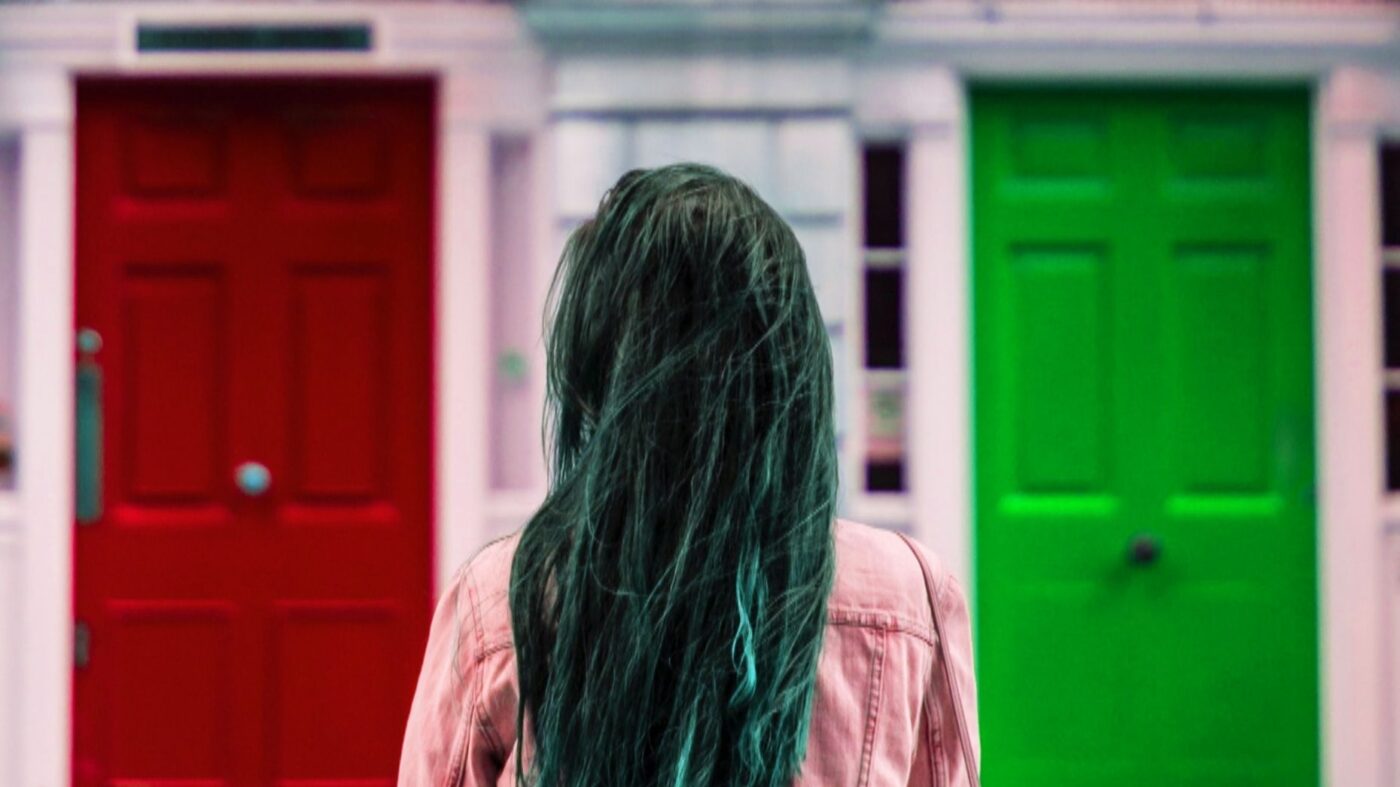 Opinion
Although no app is going to replace agents, the concern of disruption in the industry is real. And nothing seems to stoke those fears more than non-traditional ways of buying and selling a home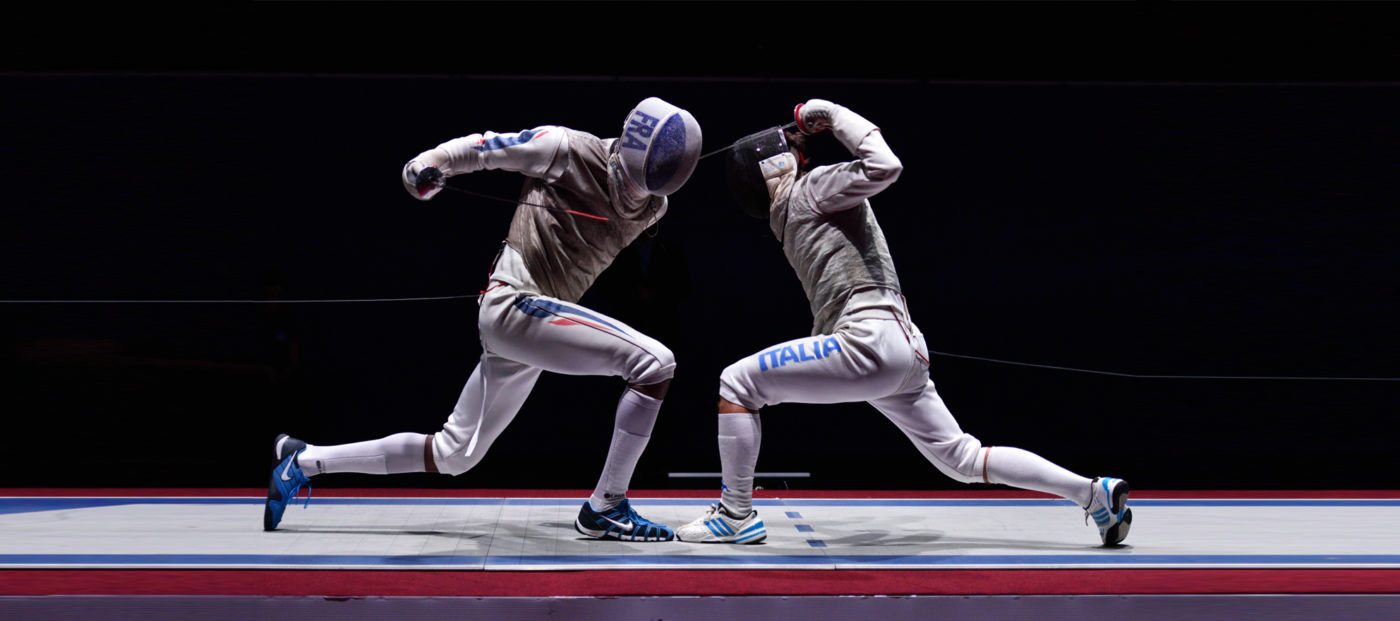 On Monday, Knock and EasyKnock filed lawsuits against each other alleging trademark infringement and unfair competition, among other allegations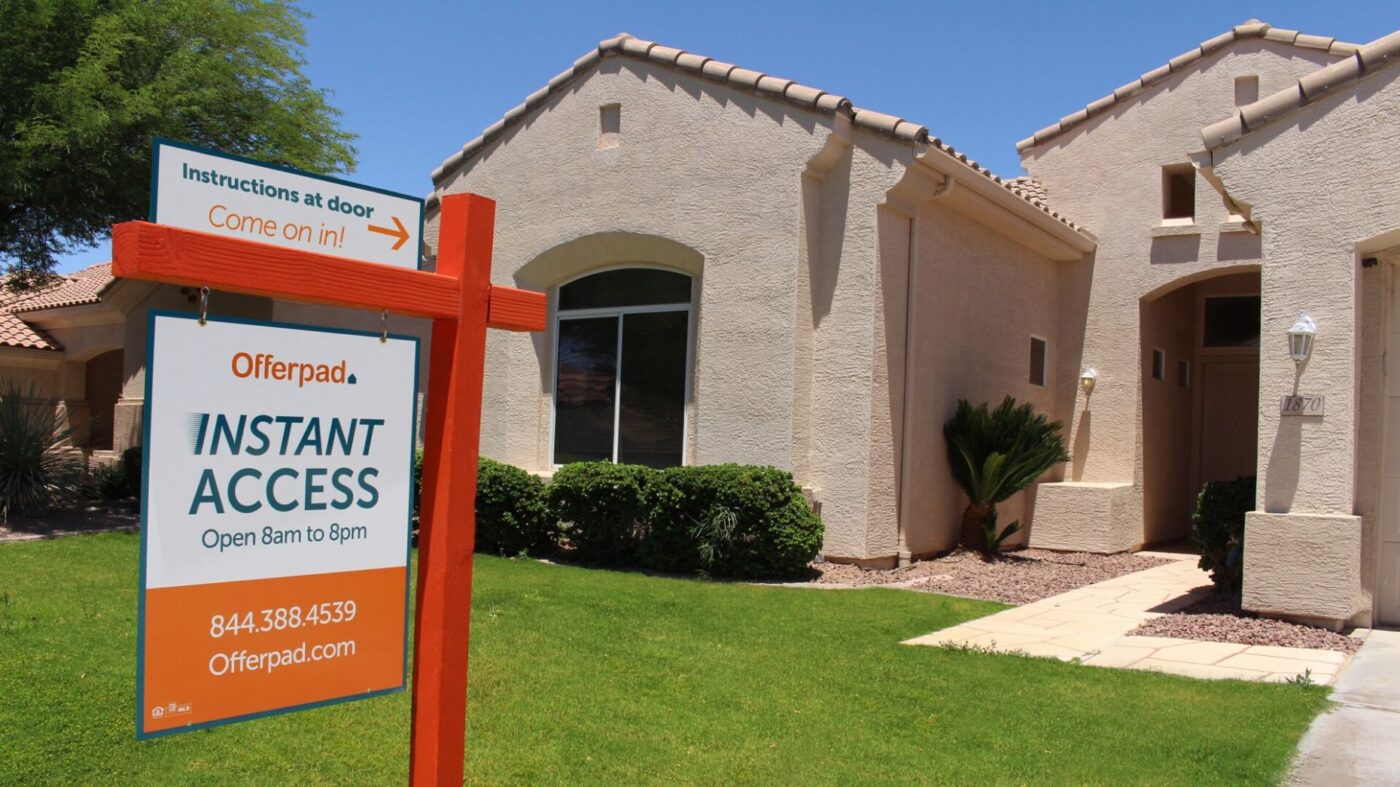 The partnership with Aires, a global relocation services firm, will unlock Offerpad's myriad real estate solutions for its new partner's relocation clients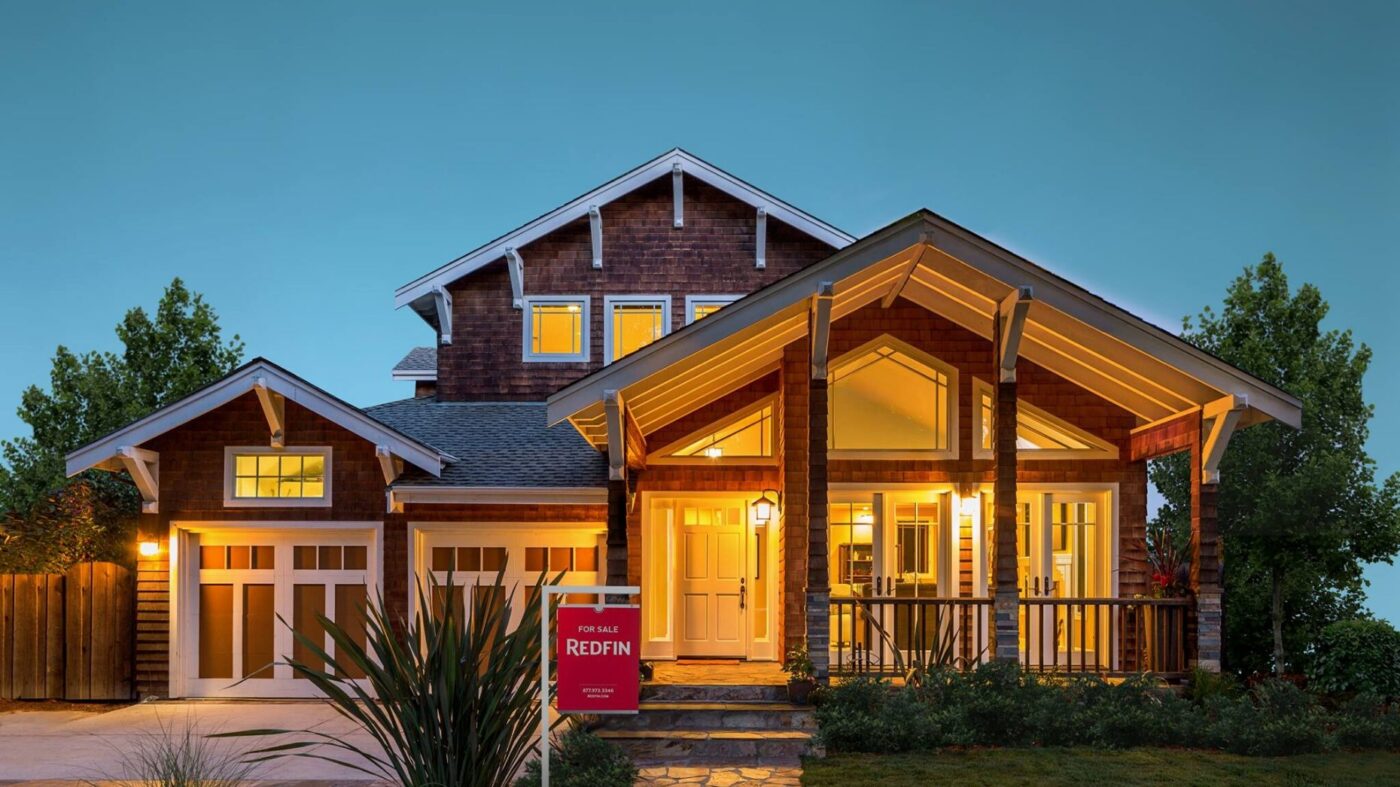 RedfinNow, Redfin's iBuyer platform, is now live in Sacramento, joining Inland Empire, Los Angeles, Orange County, Palm Springs and San Diego, the company announced Friday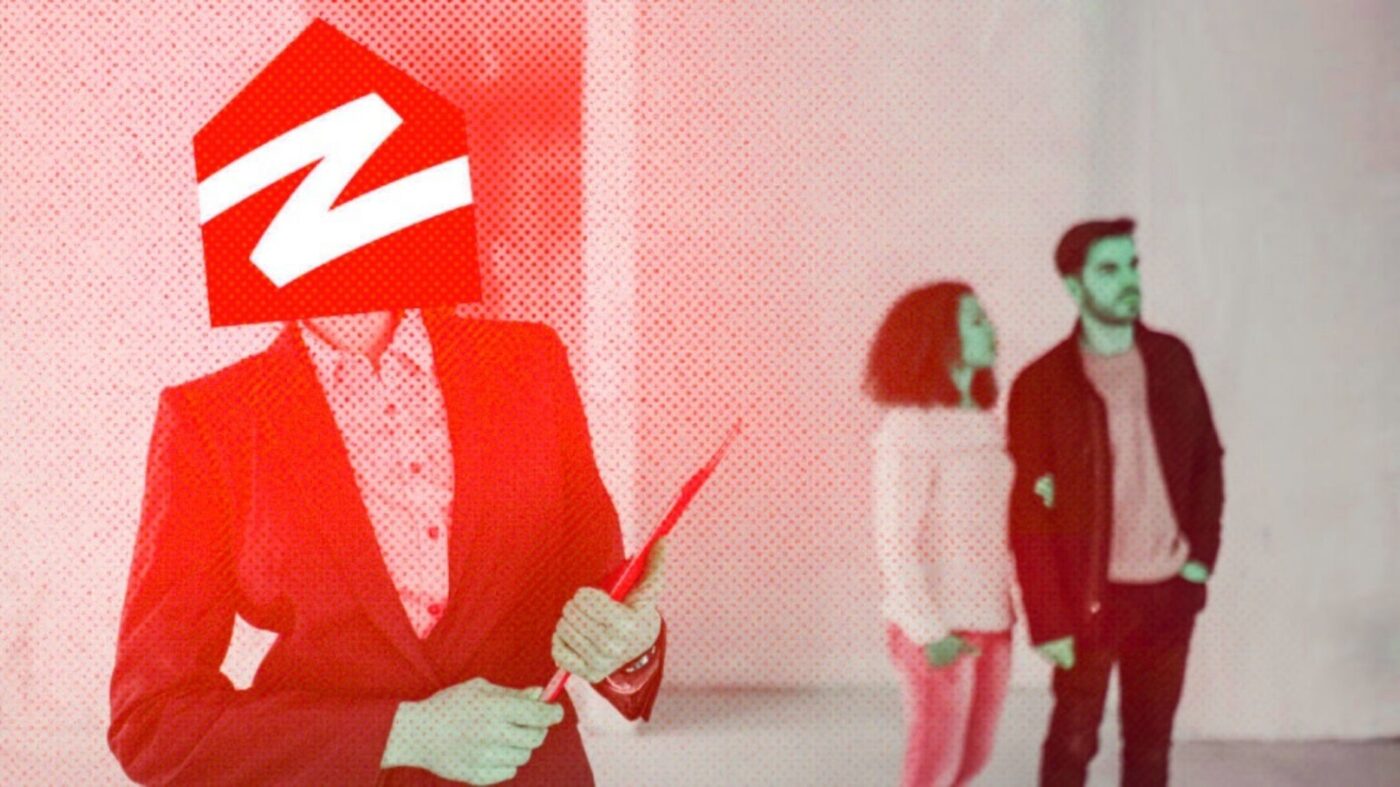 Opinion
Most of the largest real estate disruptors are moving toward hiring agents for new brokerage services — that's nearly $35B in enterprise value pushing in this direction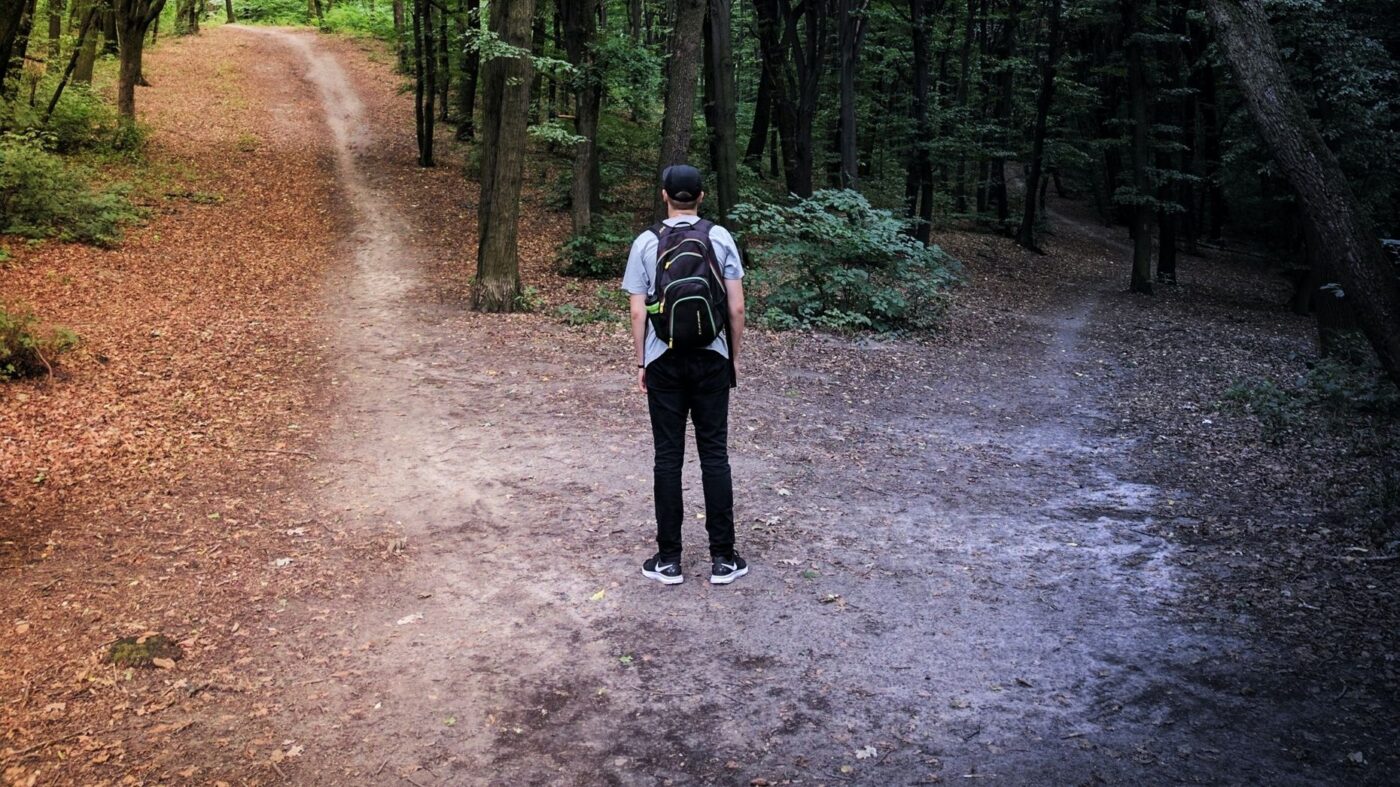 Through Sure Sale, consumers can choose to list with an agent, sell to an iBuyer or opt for the company's home trade-in platform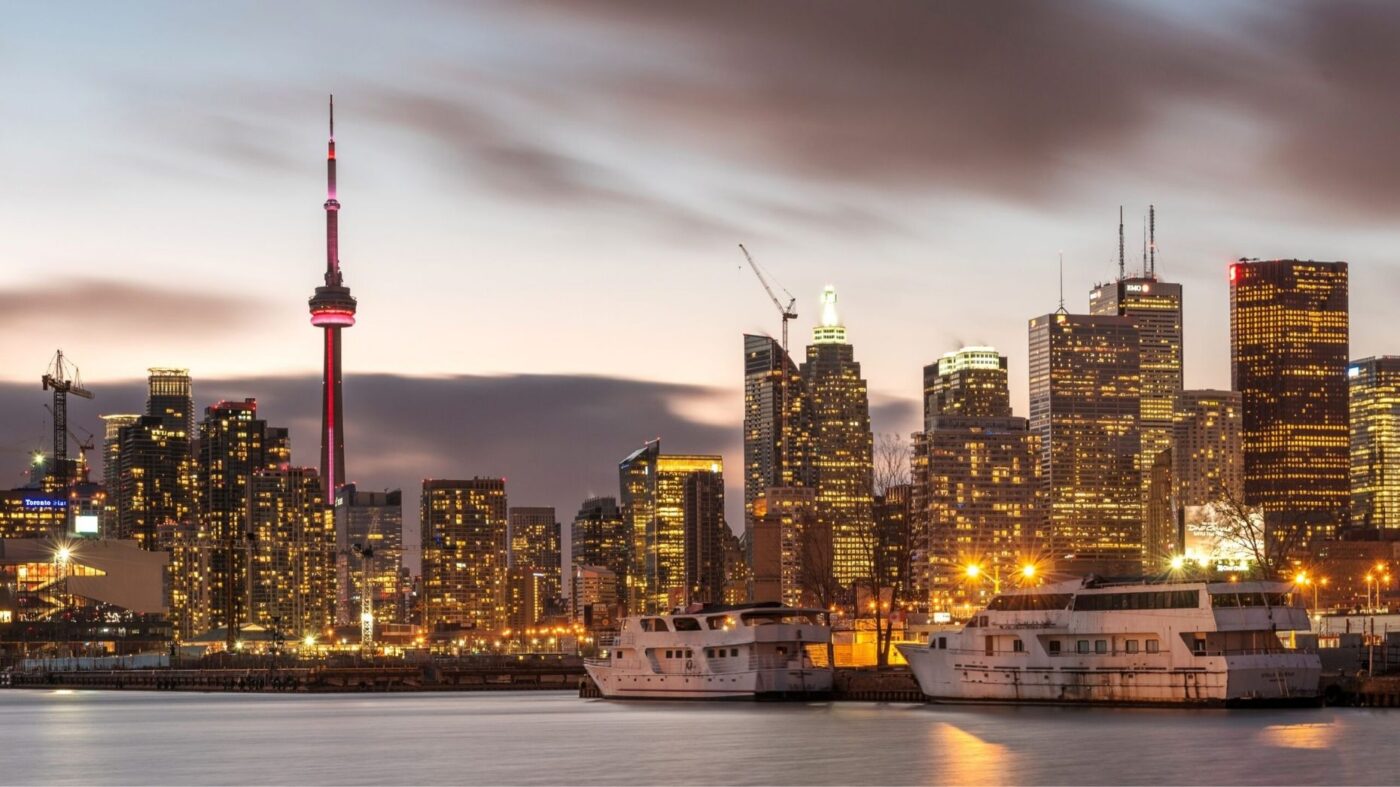 Seeking to provide Canadians with a new option for buying and selling, Properly has been funded by U.S. proptech players Silicon Valley Bank and I80 Group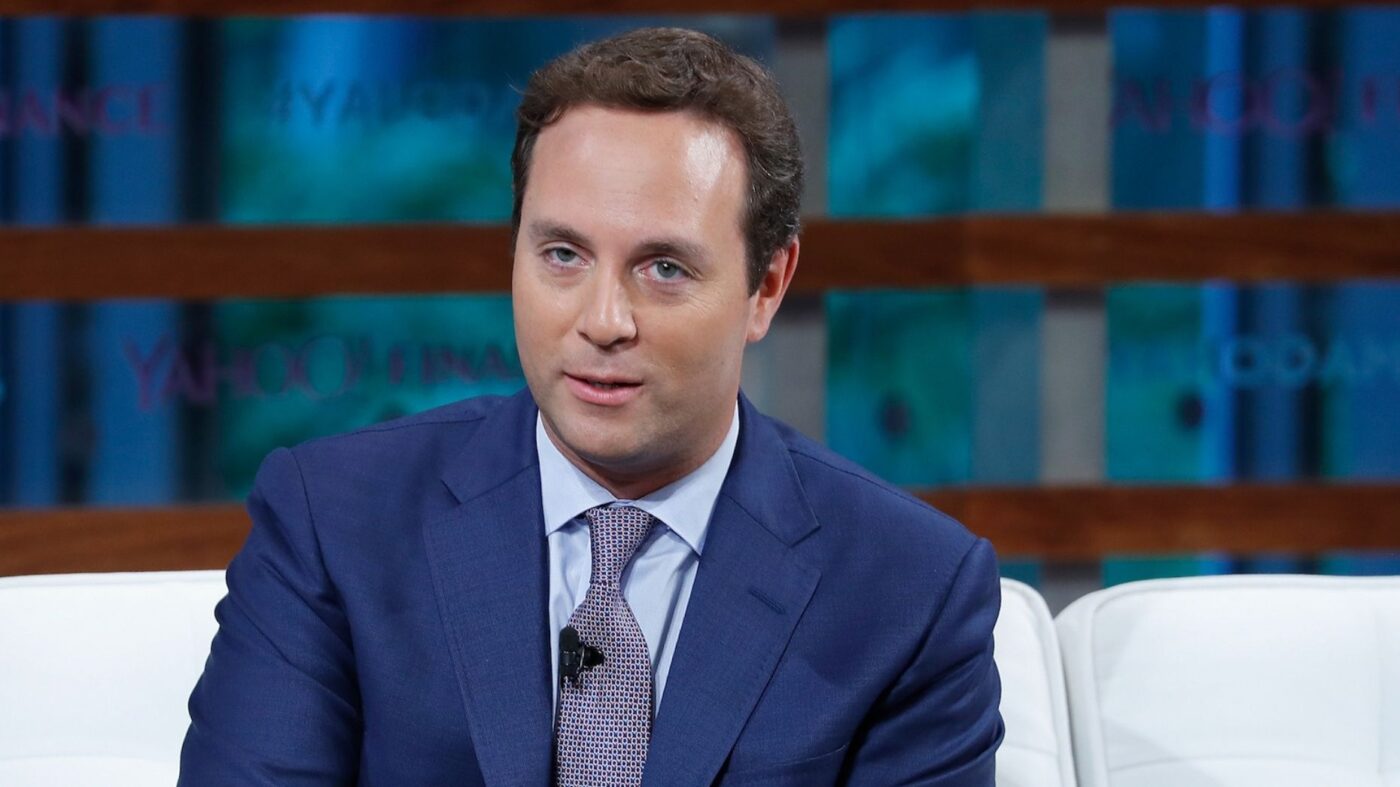 Spencer Rascoff is co-chairing a new special-purpose acquisition company and seeking a 'business that addresses a large market'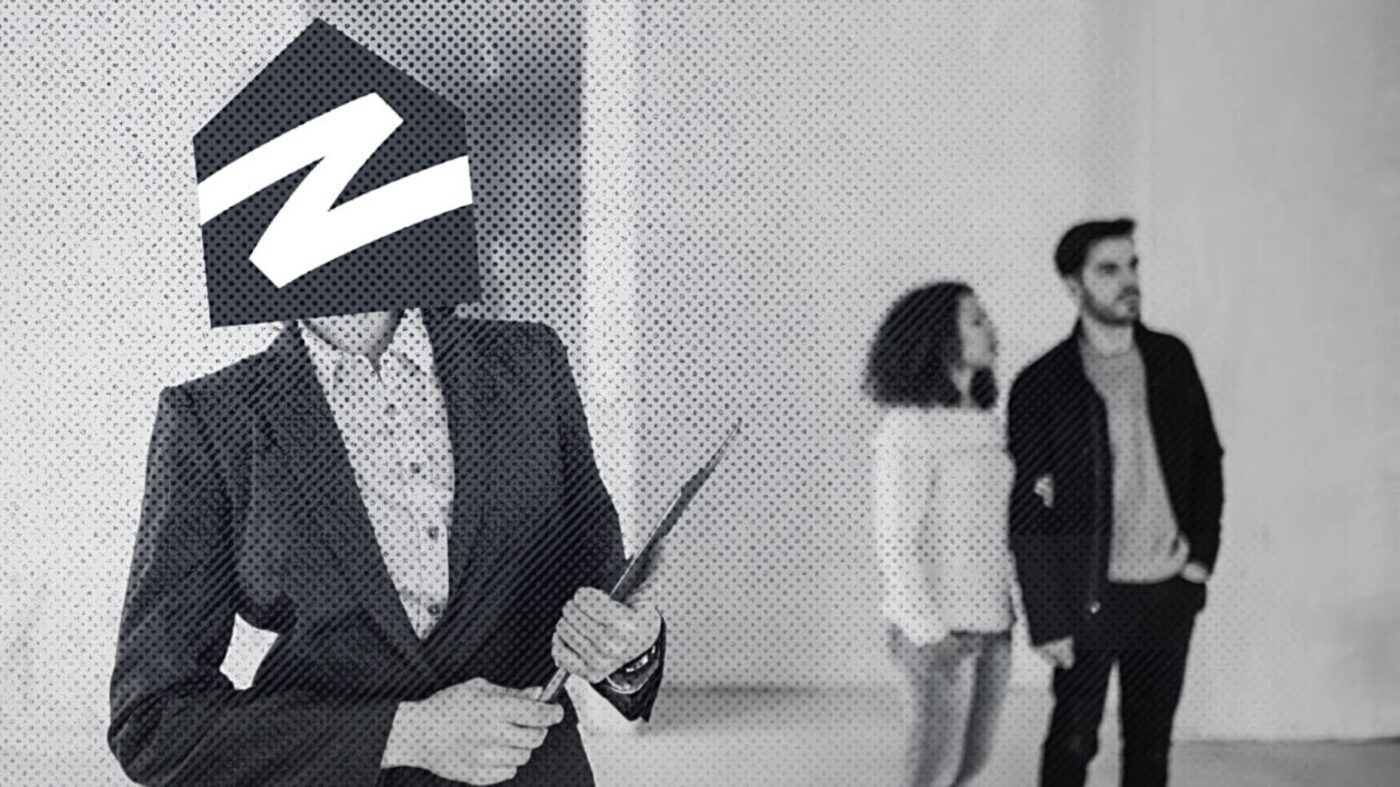 Opinion
Wherever you get your business from, focusing on your clients will be far more fruitful than worrying about what Zillow or anyone else is doing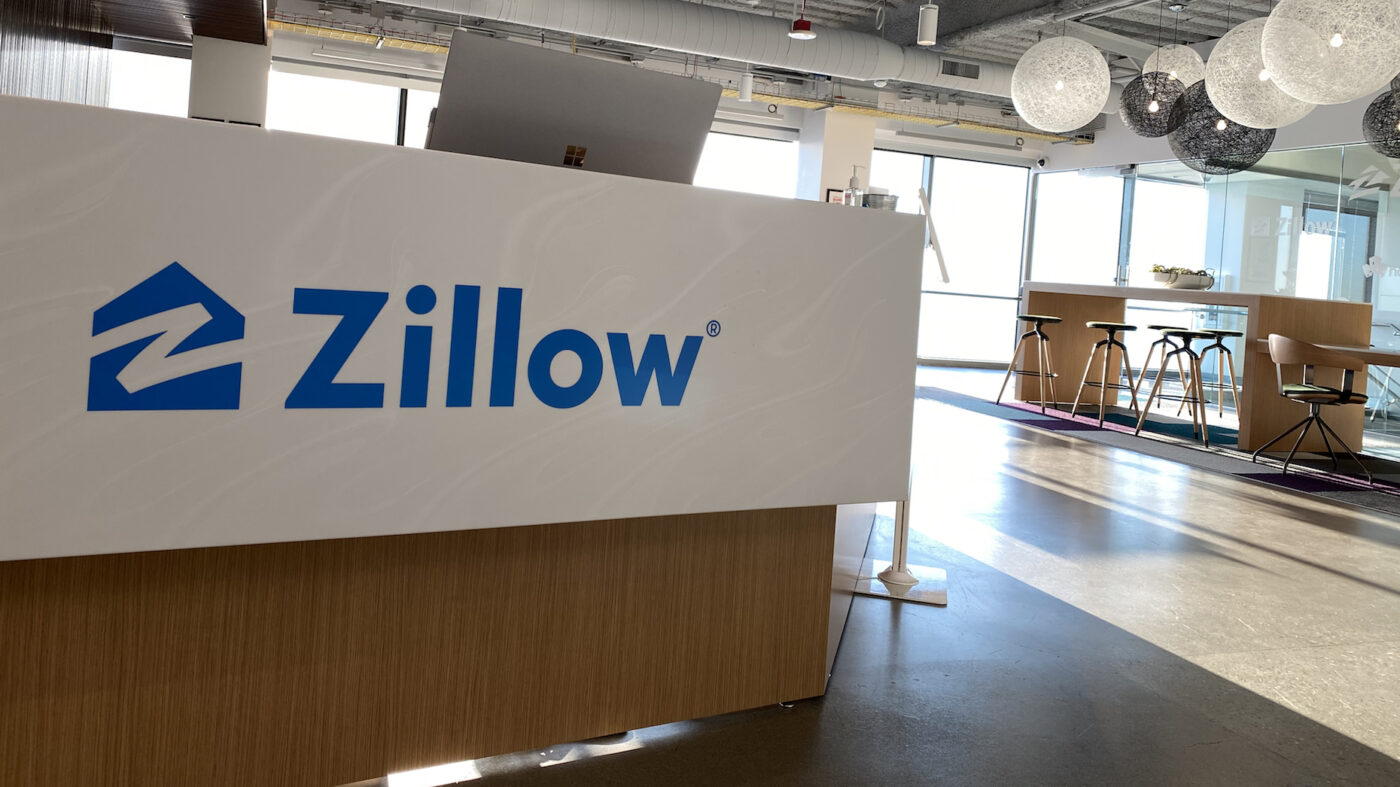 Zillow's decision to hire its own agents for Zillow Offers is the latest in its shift to becoming a platform, according to a trio of Deutsche Bank analysts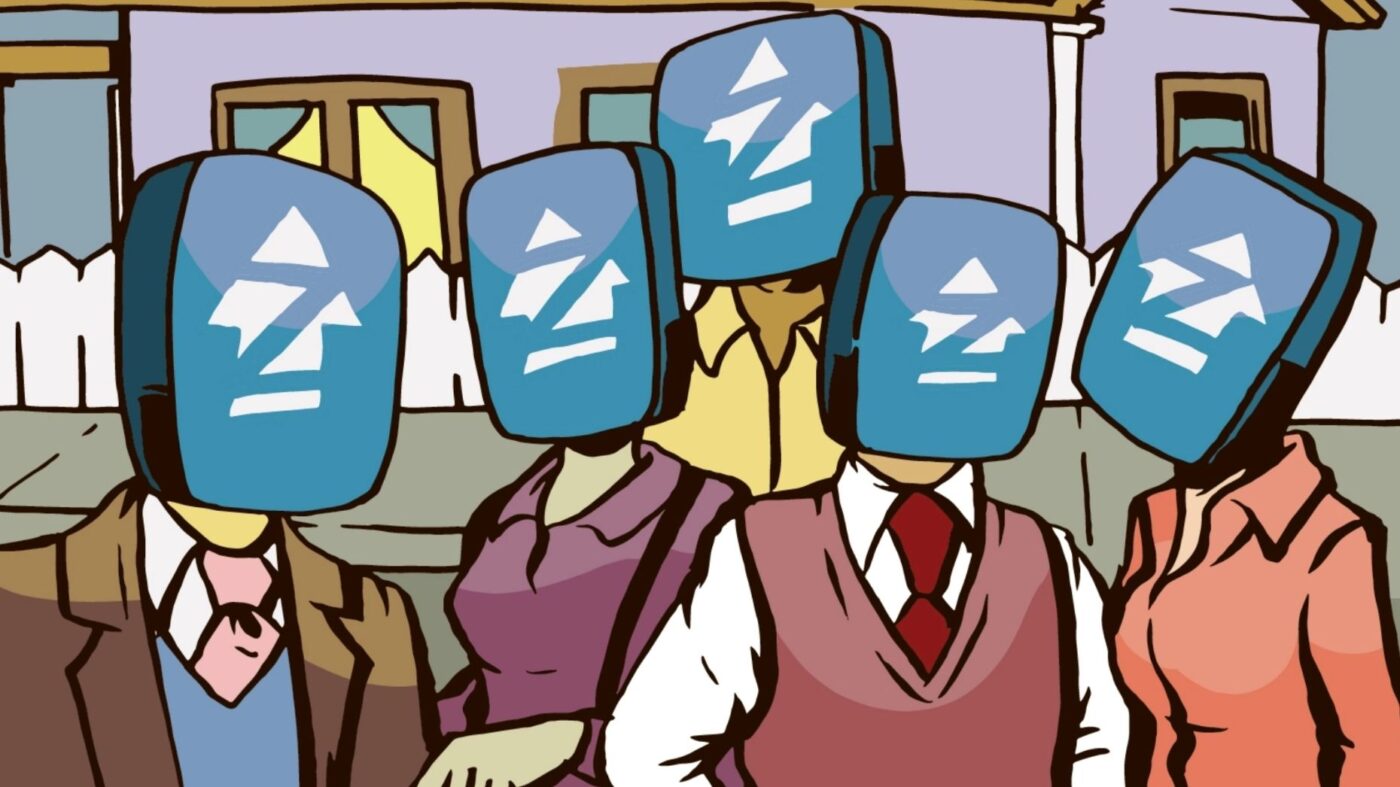 Although the initial reaction to Zillow's decision to bring representation for its own Zillow Offers transactions in-house was mixed, few real estate agents were surprised by the move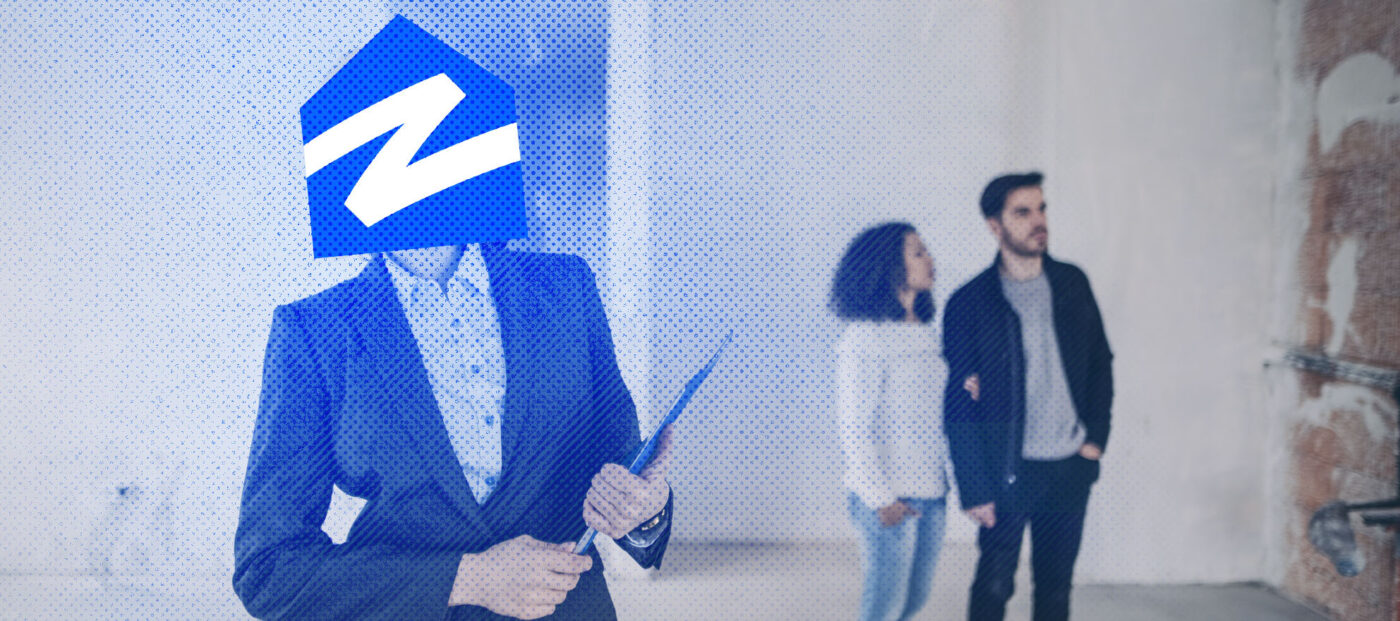 Starting in January 2021, Zillow Offers transactions will be managed by a salaried Zillow employee who is licensed to act as a real estate salesperson through Zillow Homes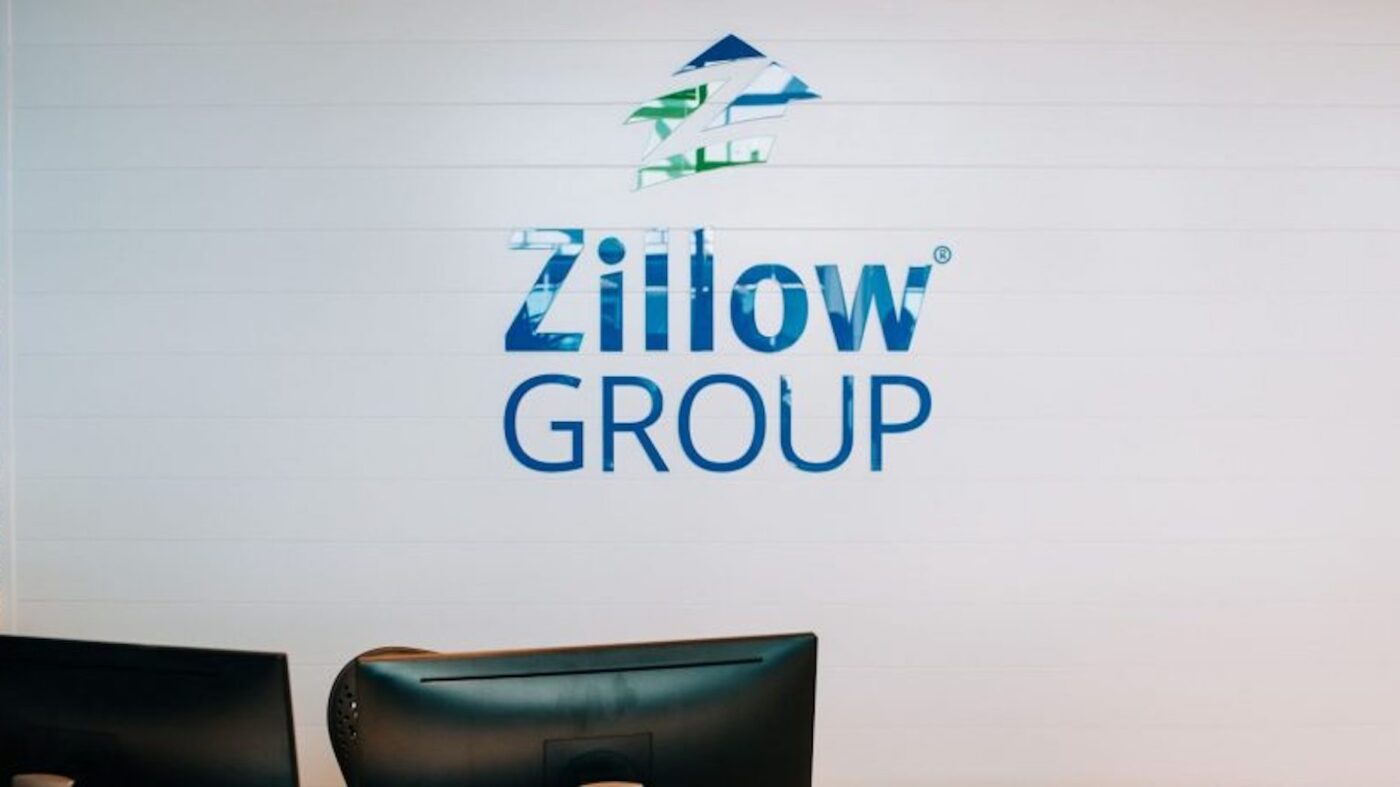 For the second consecutive month, Deutsche Bank's research team raised its target stock price for Zillow. This time, it was fueled by its biggest iBuyer competitor going public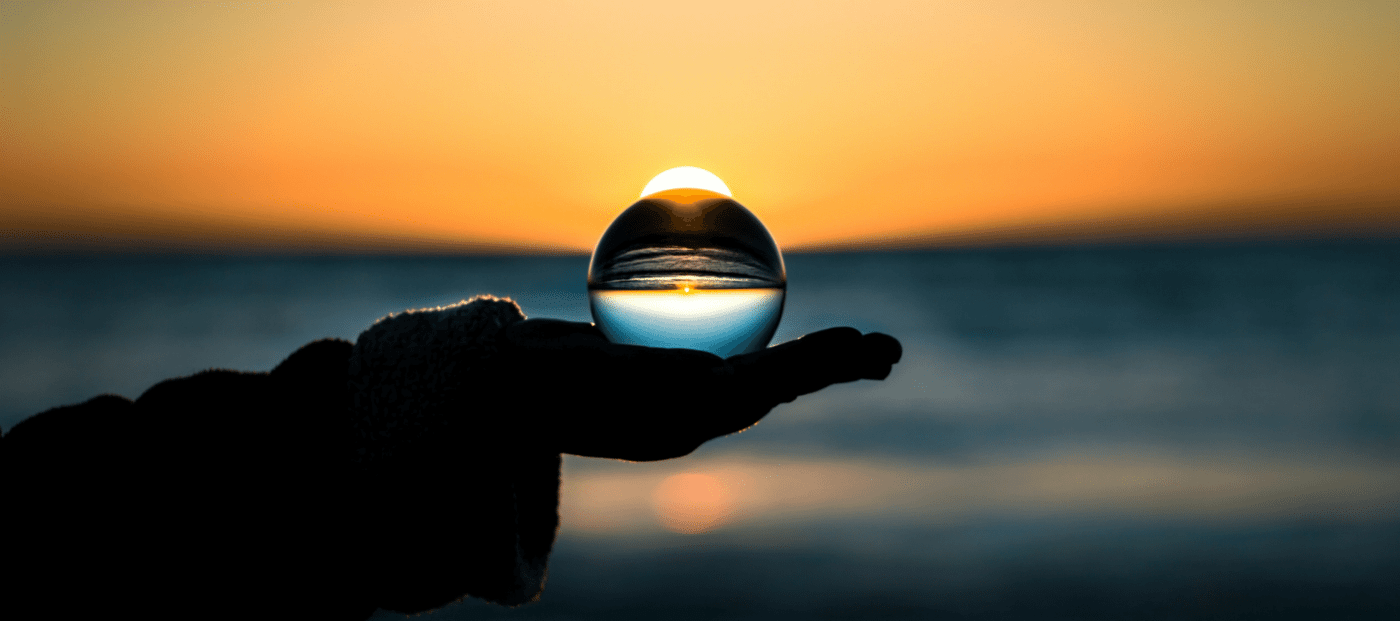 The homebuilder also said its move-up program with Opendoor 'is becoming an industry standard'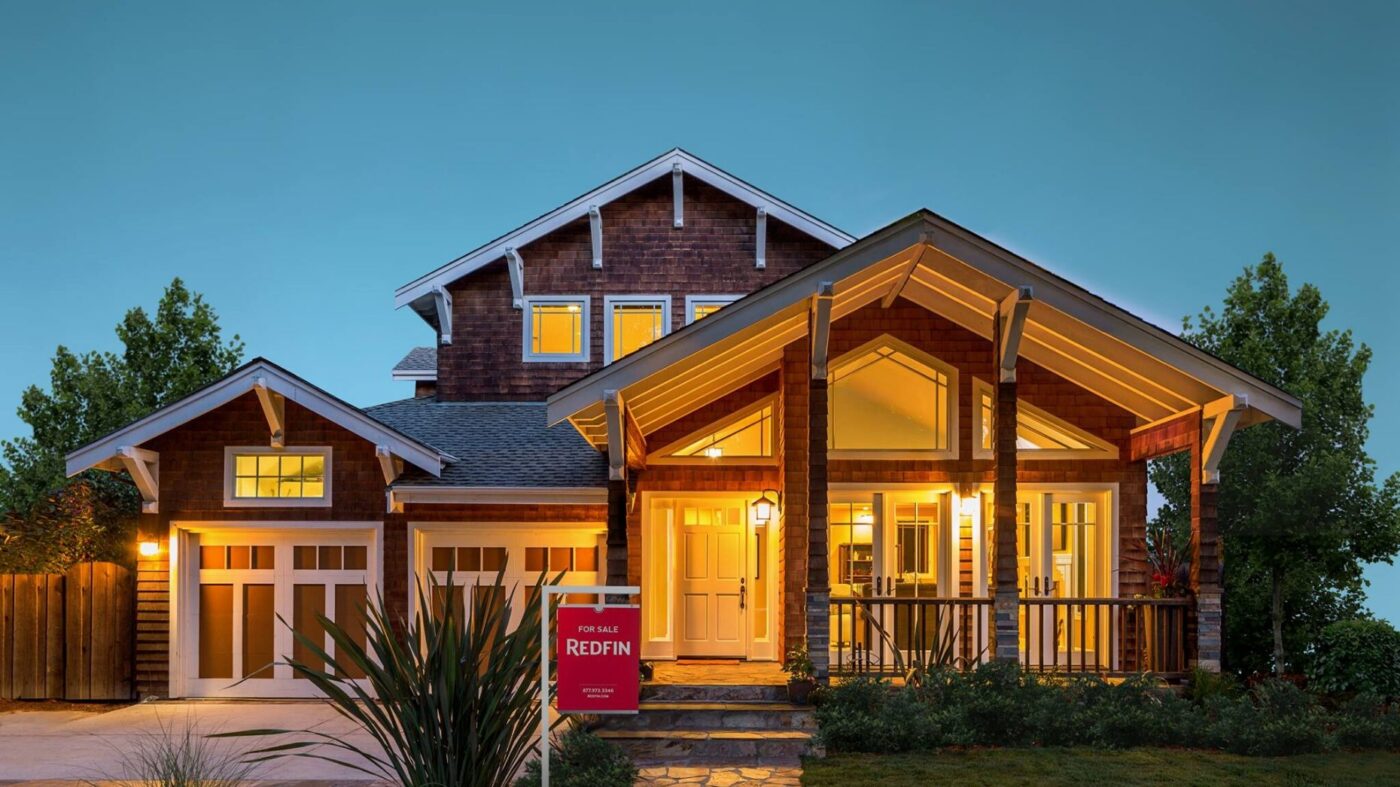 RedfinNow, Offerpad, Opendoor and Zillow only bought 880 homes in the second quarter of 2020, according to a new study by Redfin released Thursday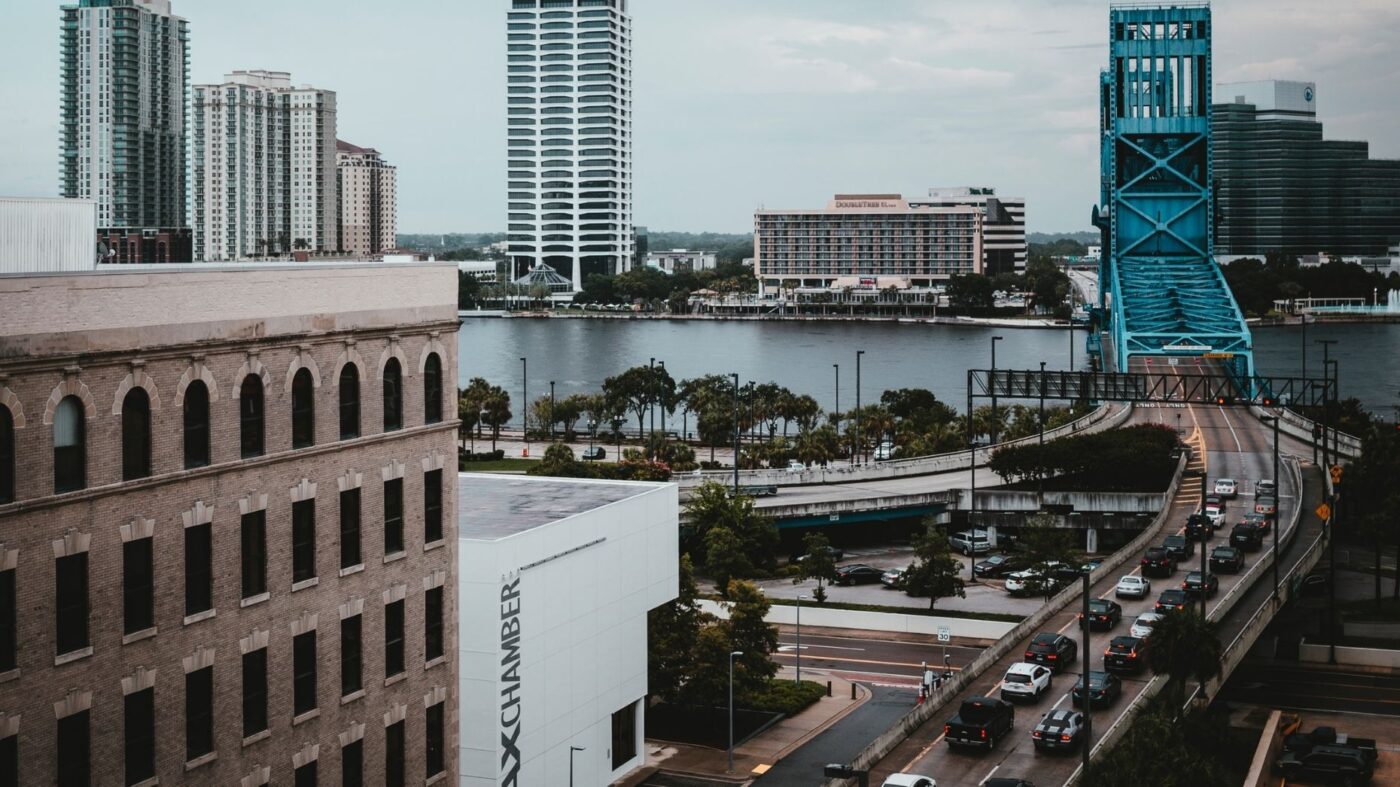 The direct-to-consumer homebuying and selling platform is live in Jacksonville, Florida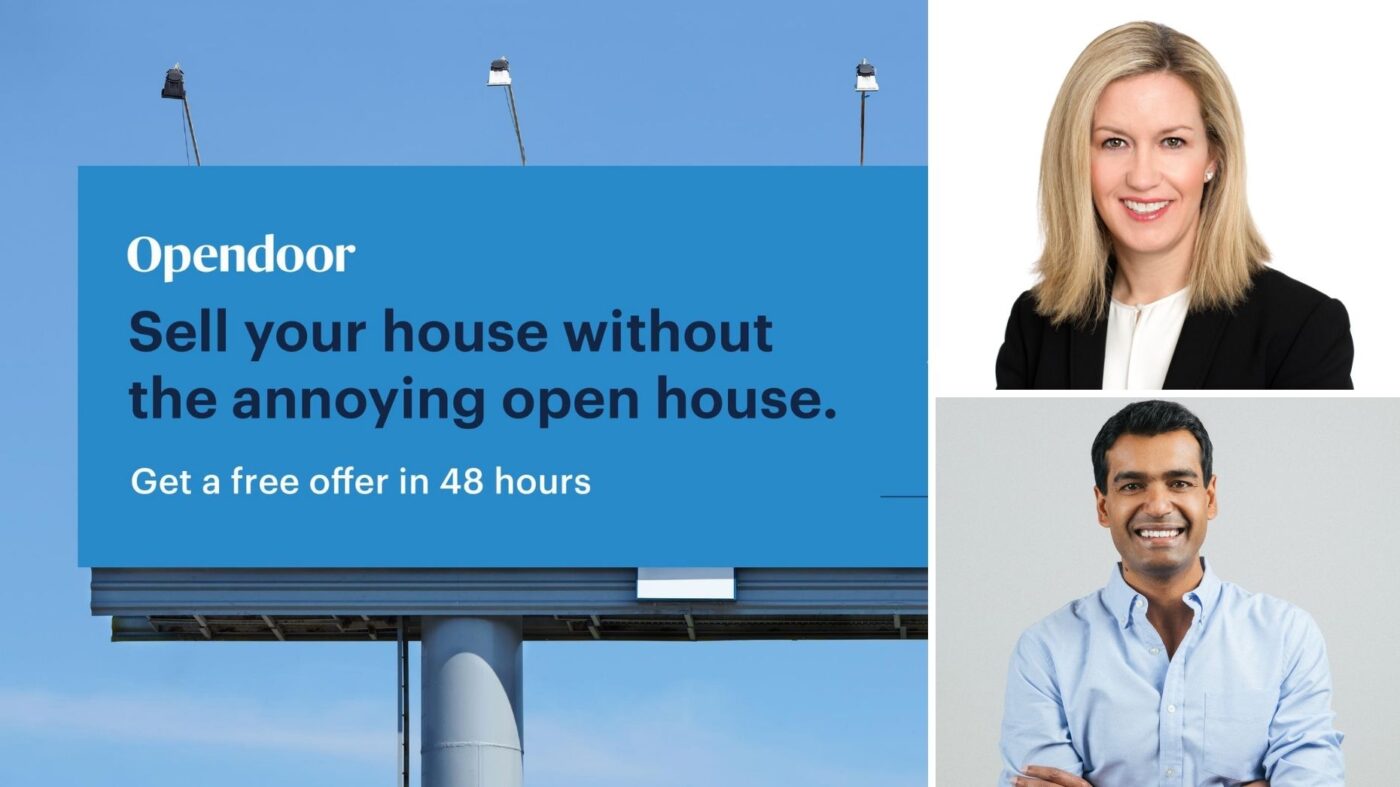 Board member and TPG Capital veteran Carrie Wheeler is joining the company as chief financial officer while Gautam Gupta is set to leave the company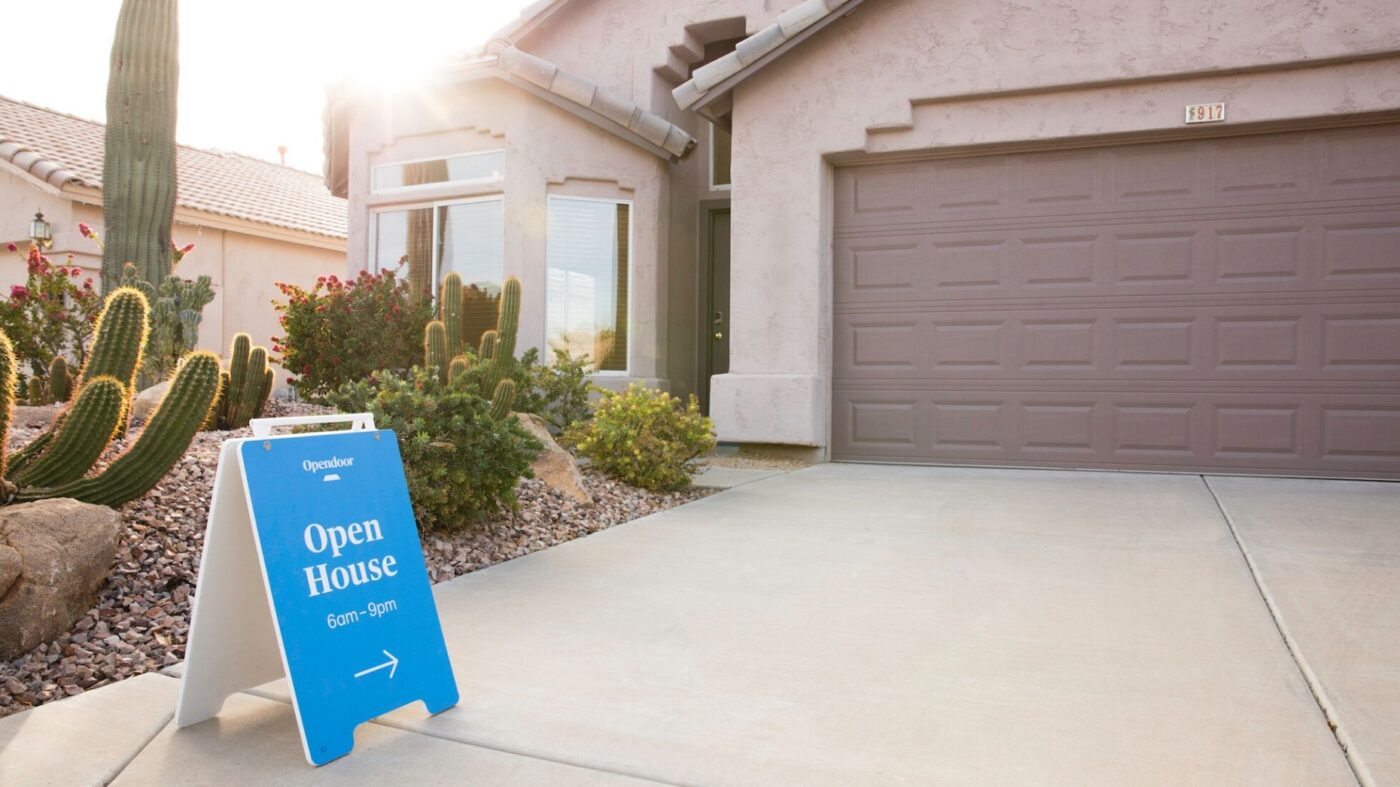 A spokesperson for Opendoor clarified that the role will support the 'Home Reserve' platform that the iBuyer announced in May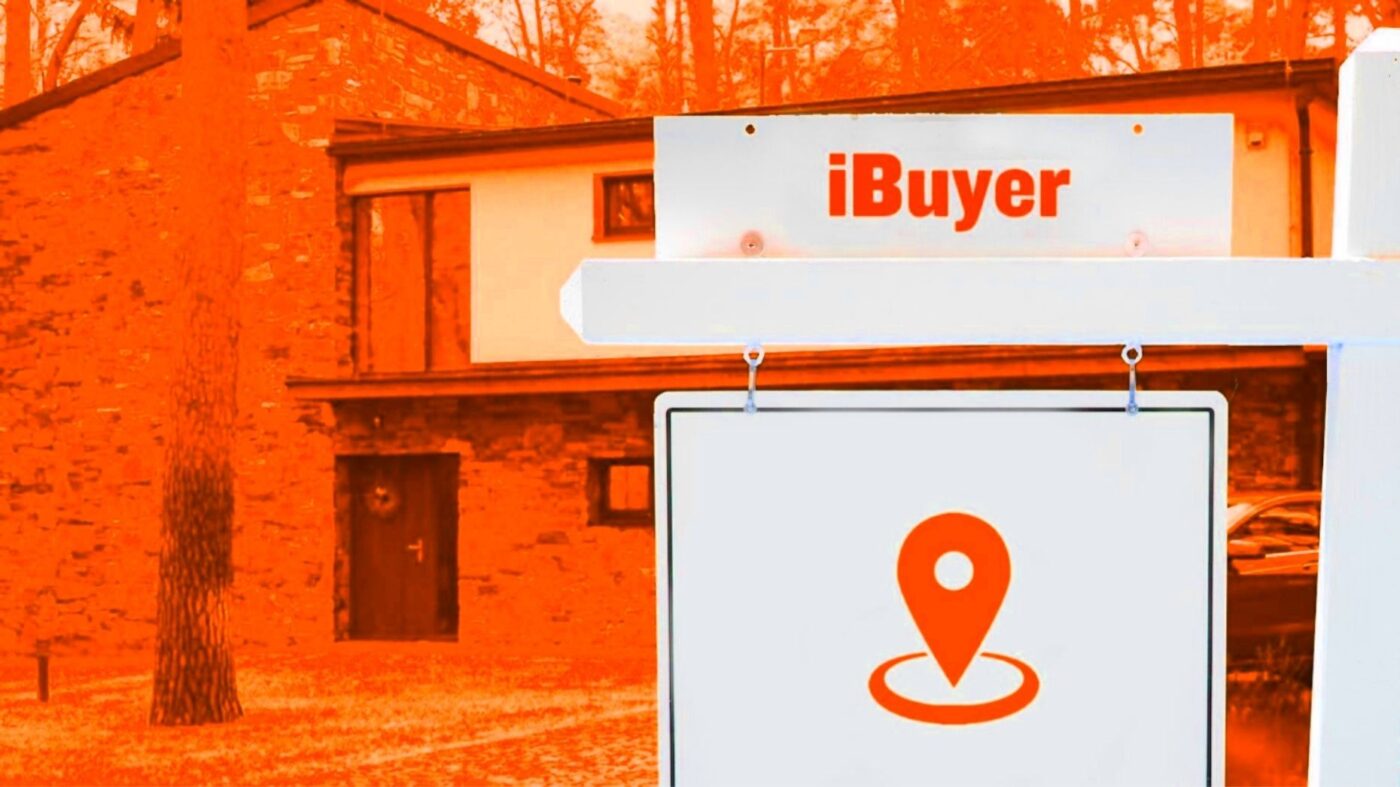 IBuyers are buying homes again but with a more cautious approach. Once they prove they can survive the pandemic, they'll still have to overcome the challenge of profitability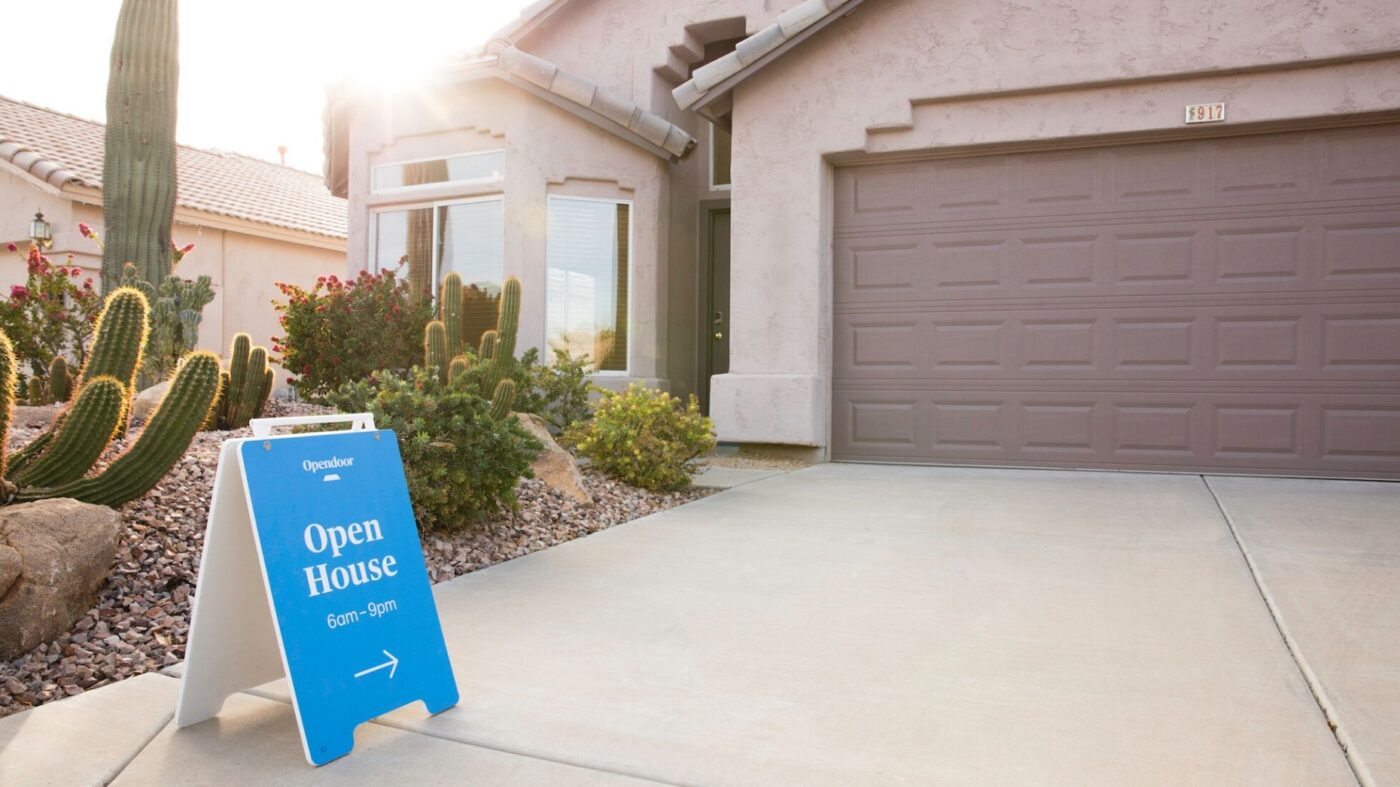 The move hints at how strongly real estate has bounced back during the pandemic, which is still ongoing and has prompted Opendoor to include virtual assessments for homes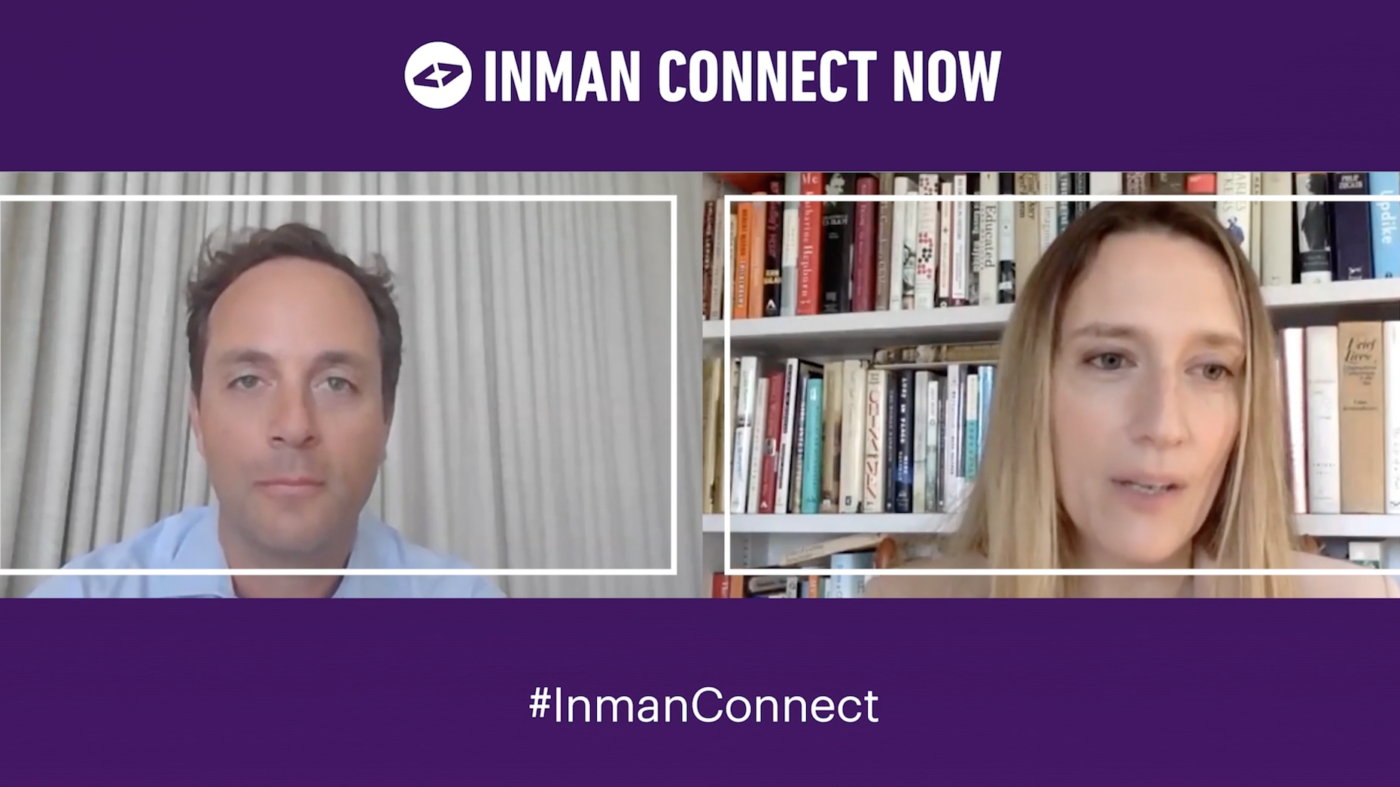 The former Zillow CEO argued during Inman Connect Now that crises such as the current coronavirus pandemic "have a terrific silver lining for innovators and entrepreneurs"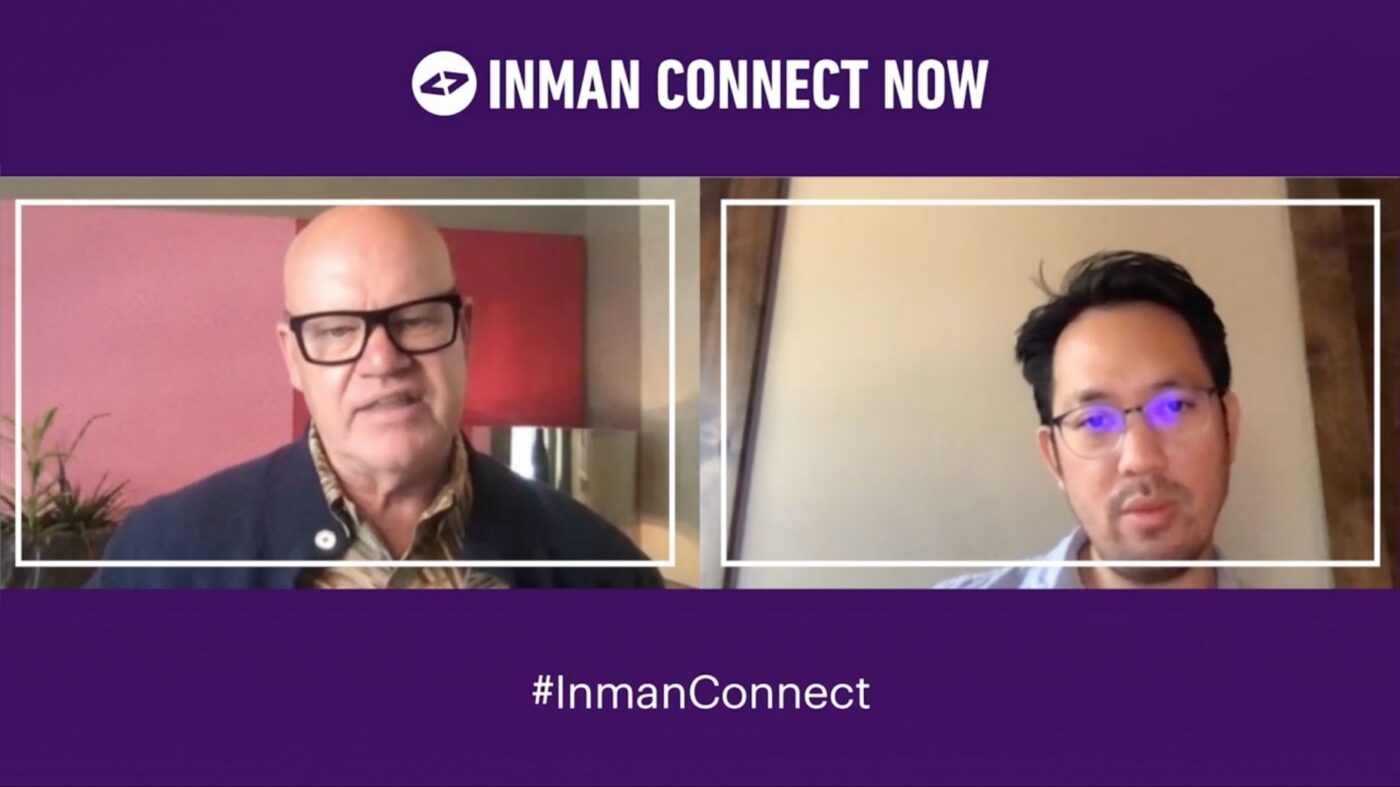 'When consumers demand experiences, that's when innovation happens,' Opendoor CEO Eric Wu said Tuesday during Inman Connect Now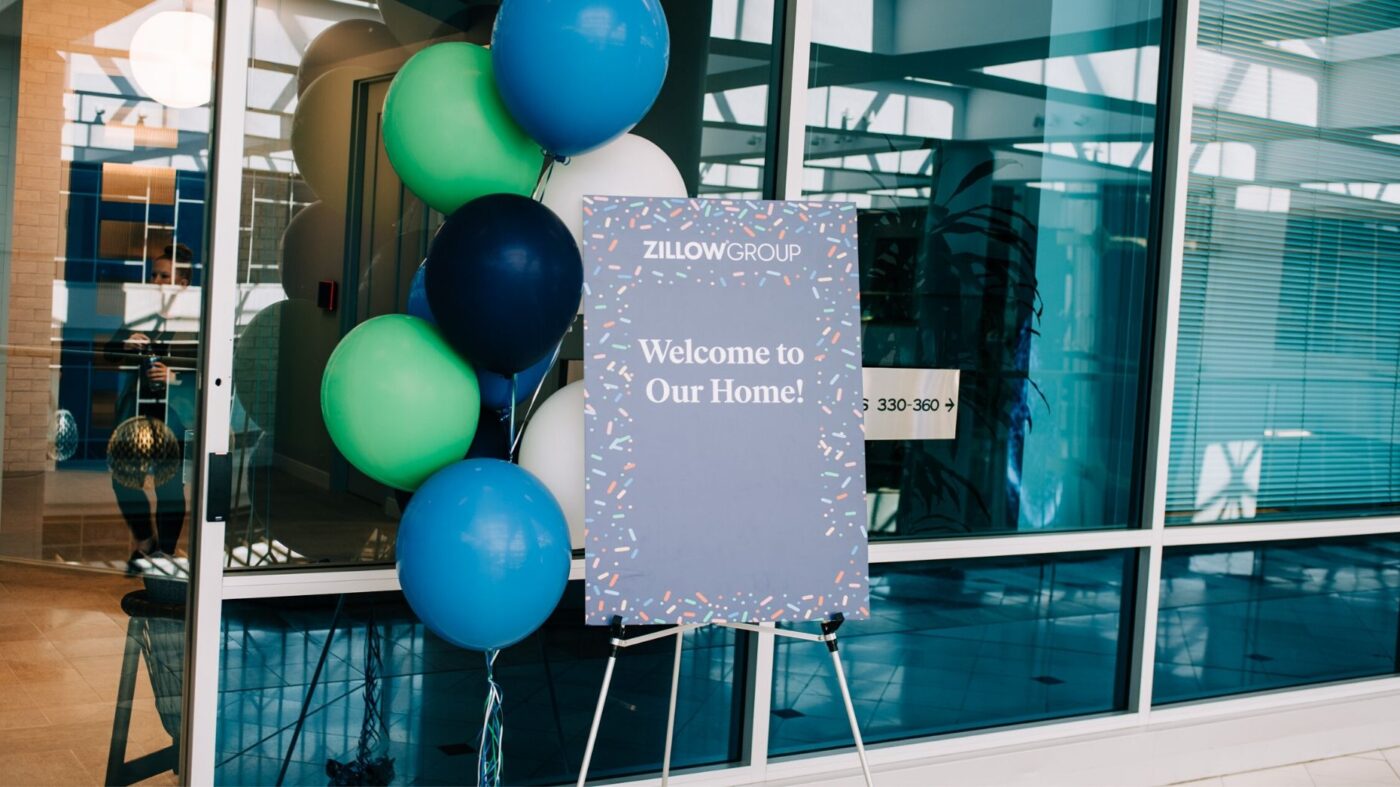 Since pausing its homebuying platform in March, Zillow Offers is now operating again in all 24 markets, including Las Vegas, South Florida, Tampa Bay and Houston beginning Tuesday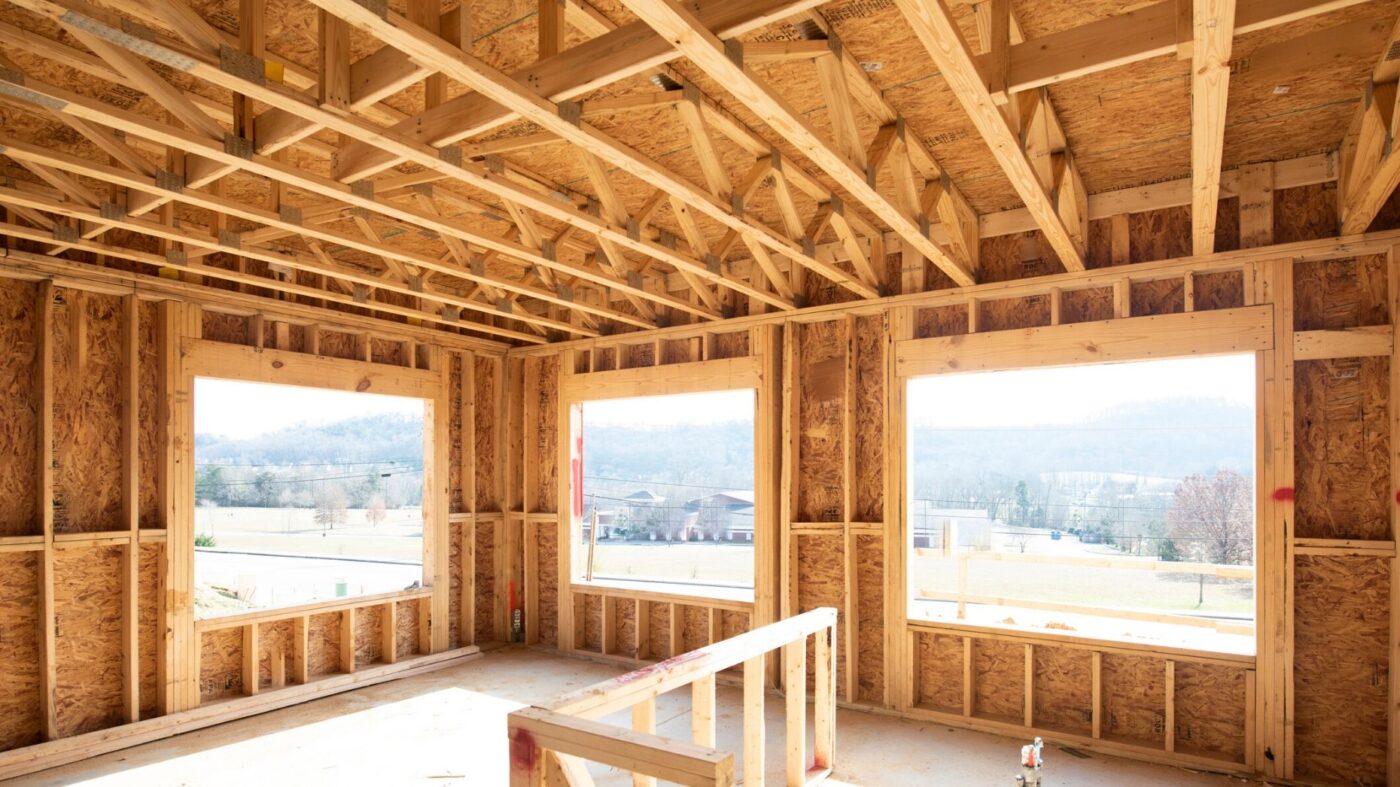 The partnership allows consumers working with D.R. Horton the freedom of a flexible closing date and cash credits at close for eligible deals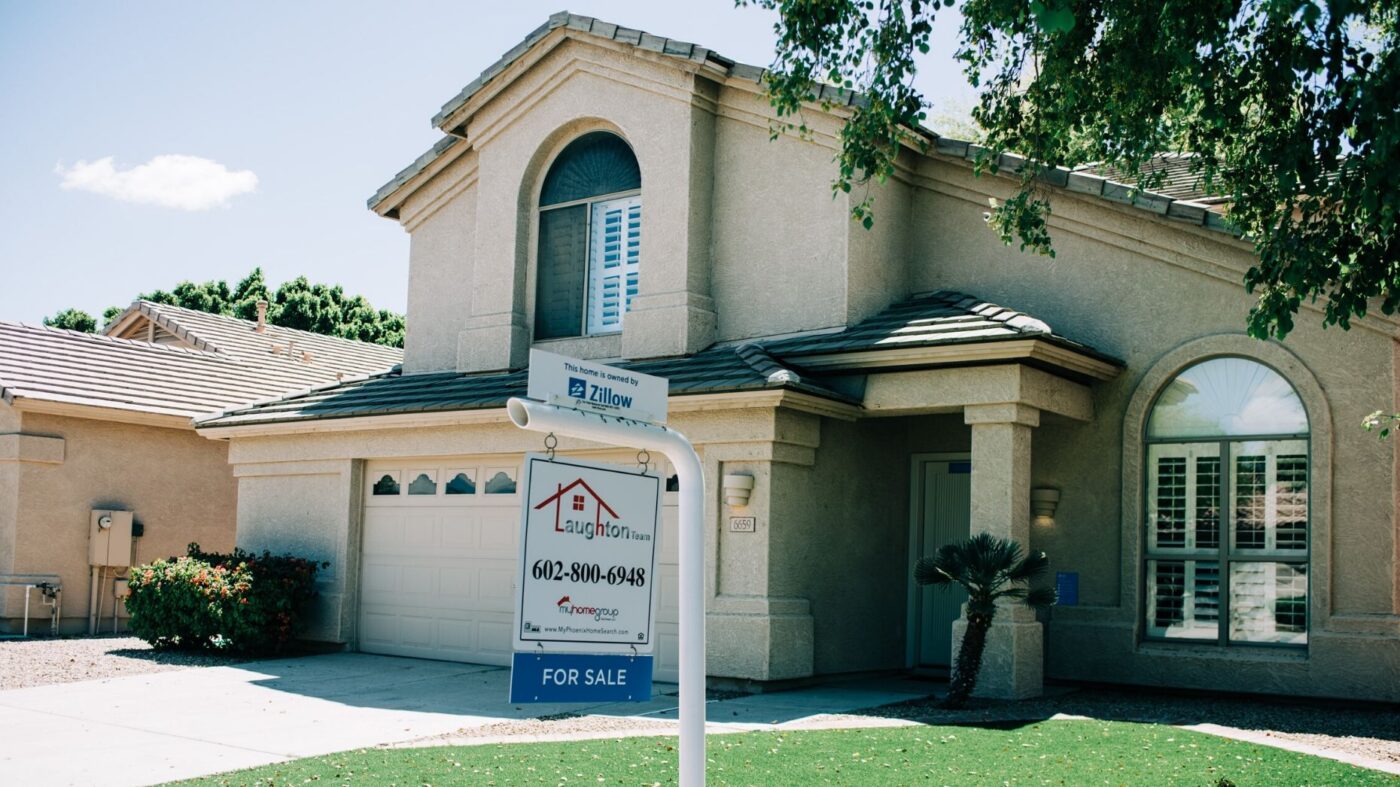 The company is also adding a digital floor plan to all Zillow-owned listings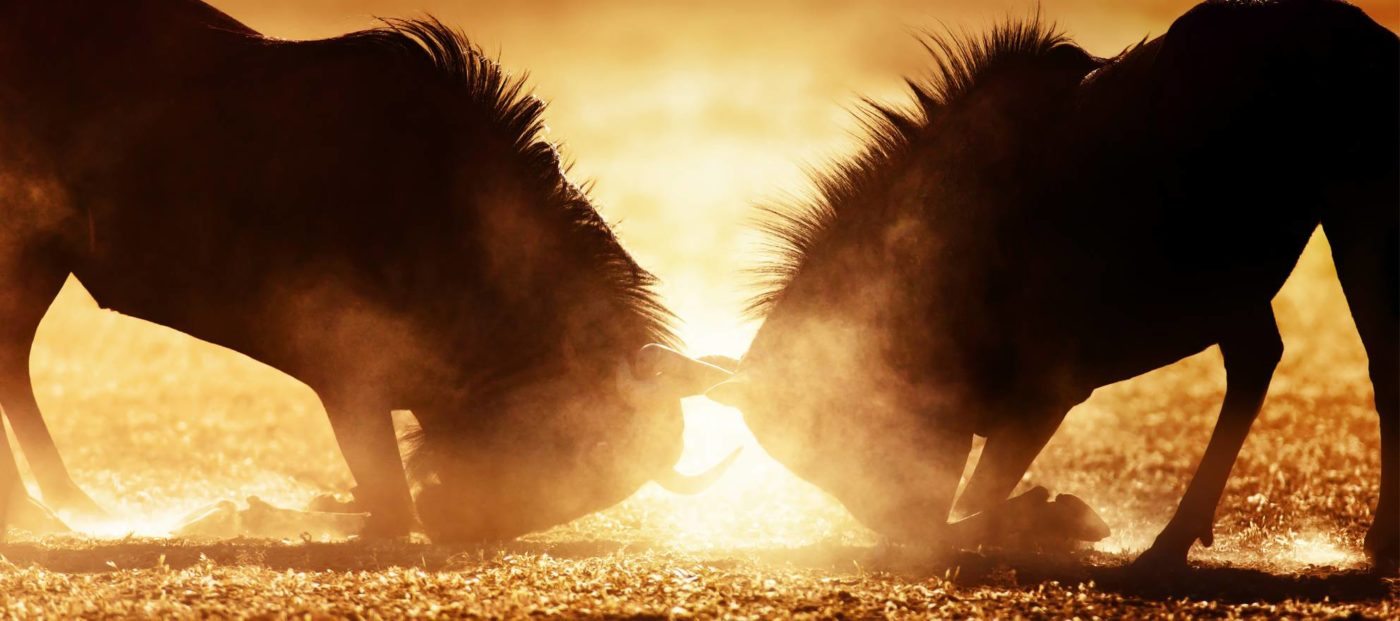 While most agents said they had never done a virtual listing presentation, 51% said they were very or extremely likely to in the next 6 months, according to a new W+R Studios survey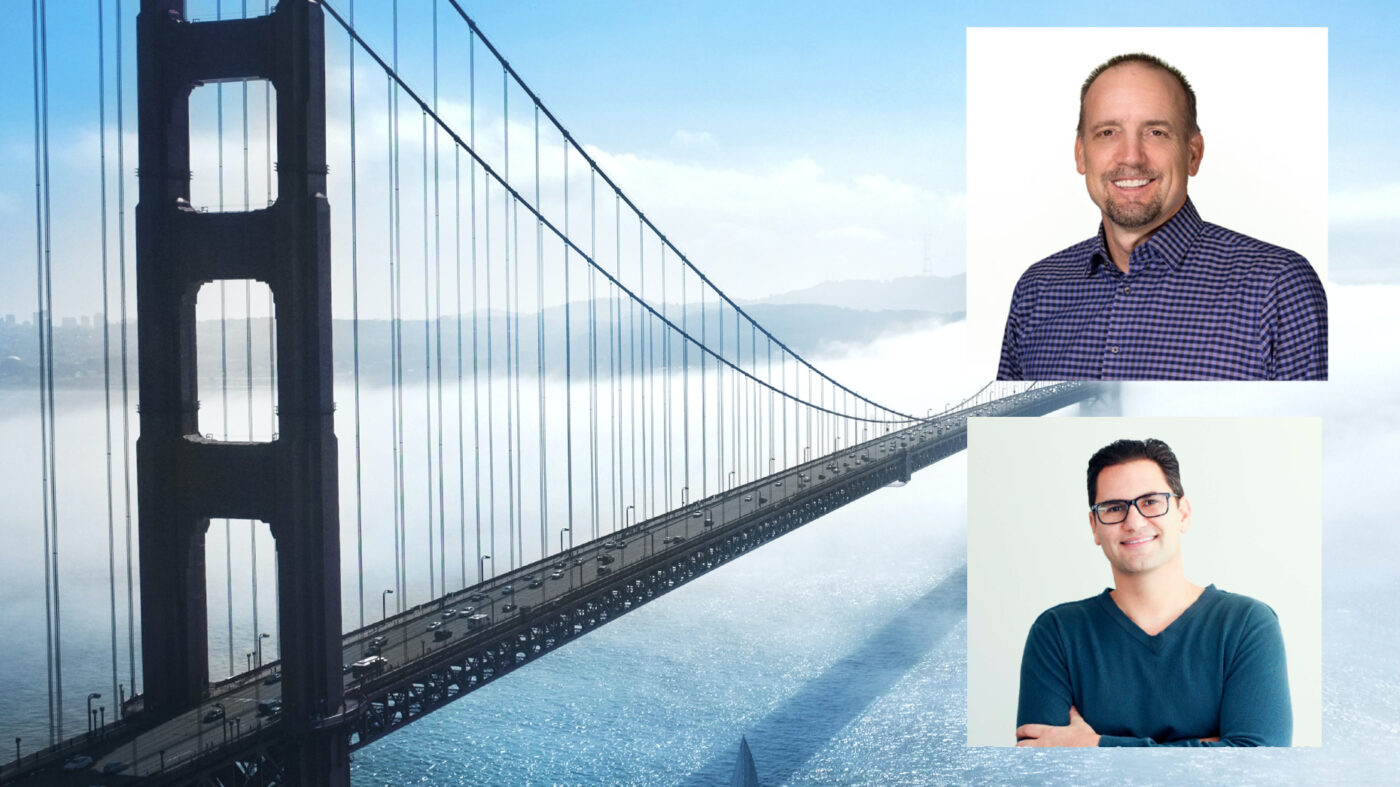 The partnership means agents using zavvie's technology can offer their clients the option of selling their home but continuing to live in it while looking for somewhere new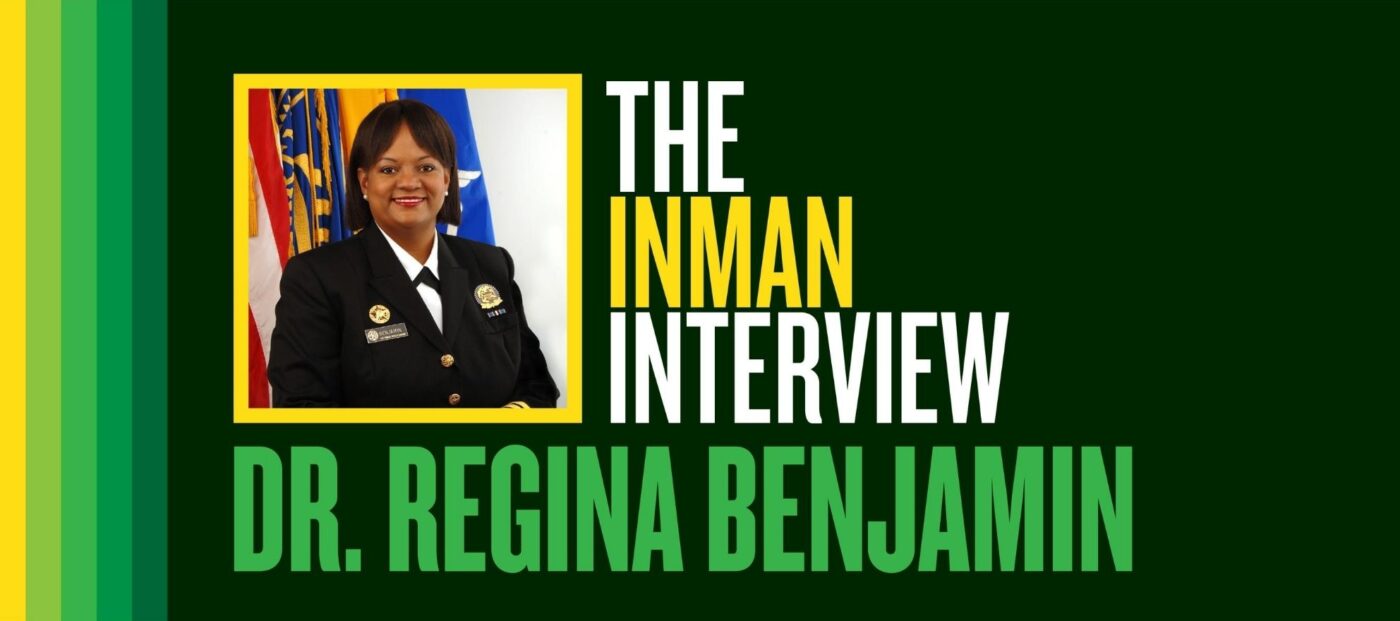 Dr. Regina Benjamin, the former surgeon general of the United States under President Barack Obama, discusses her role advising Zillow and the link between health and home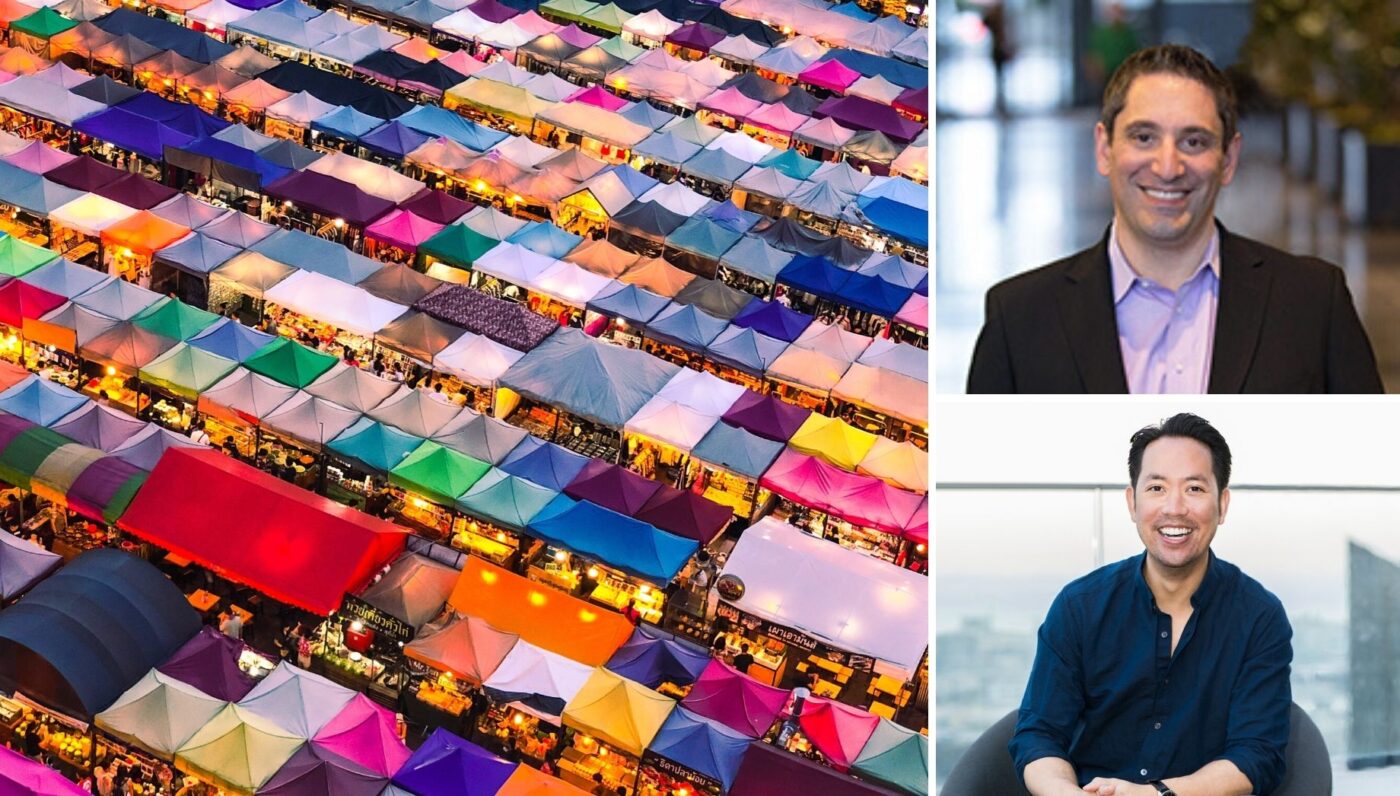 The new platform from realtor.com provides sellers with options from from Opendoor, EasyKnock, HomeGo and WeBuyHouses.com, as well as listing on the open market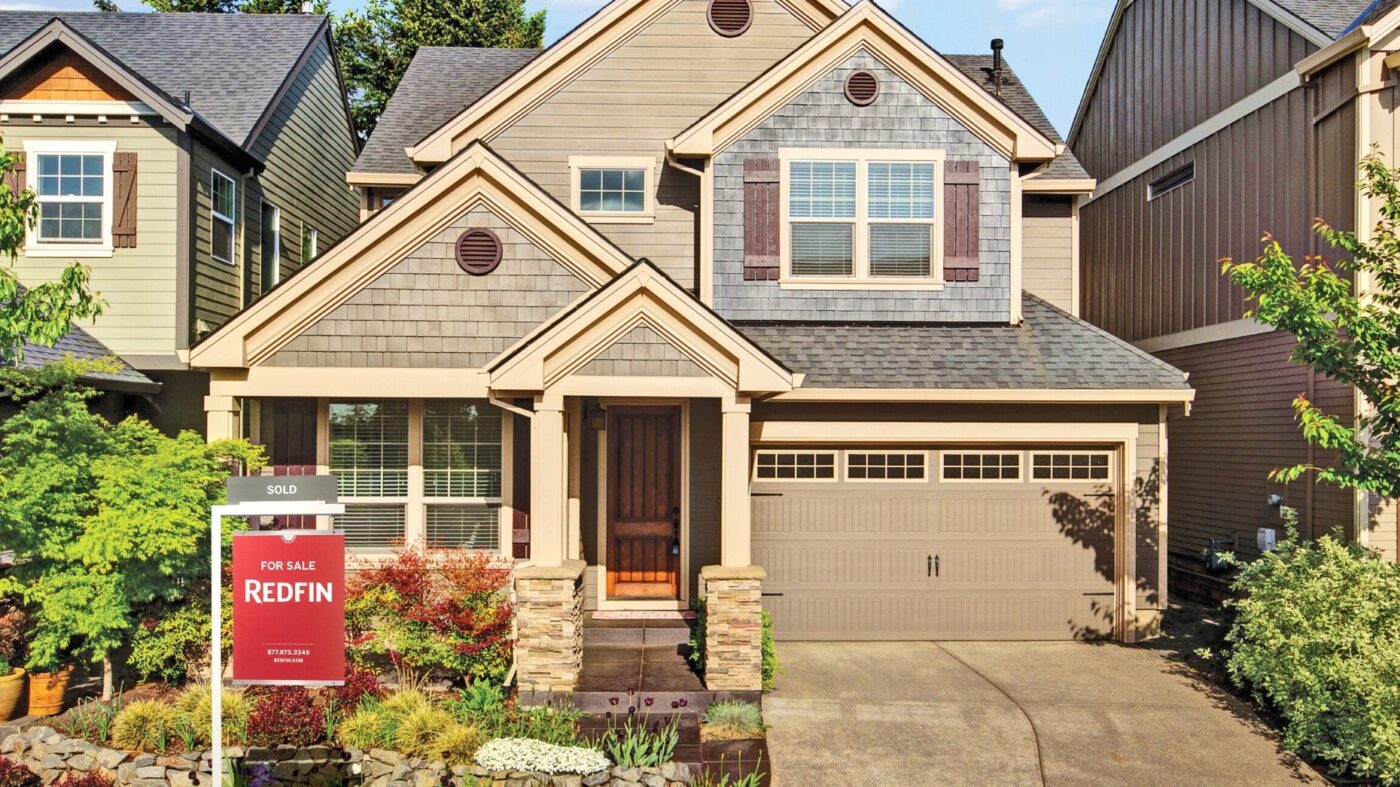 Redfin CEO Glenn Kelman discusses the short- and long-term outlooks for RedfinNow in a chat with Austin Smith, the director of Millionacres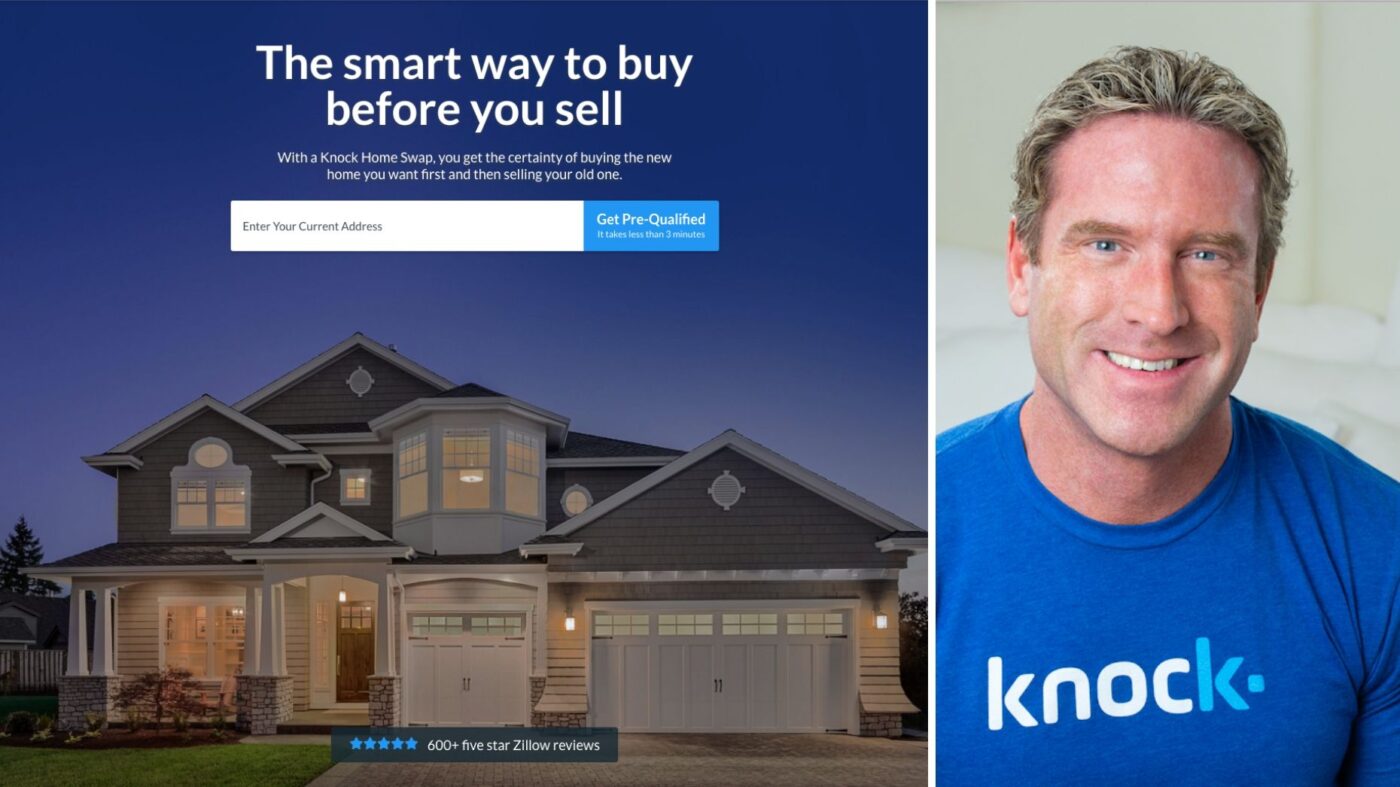 The home trade-in company, once lumped in with iBuyers, is charting a new course and partnering with agents to do it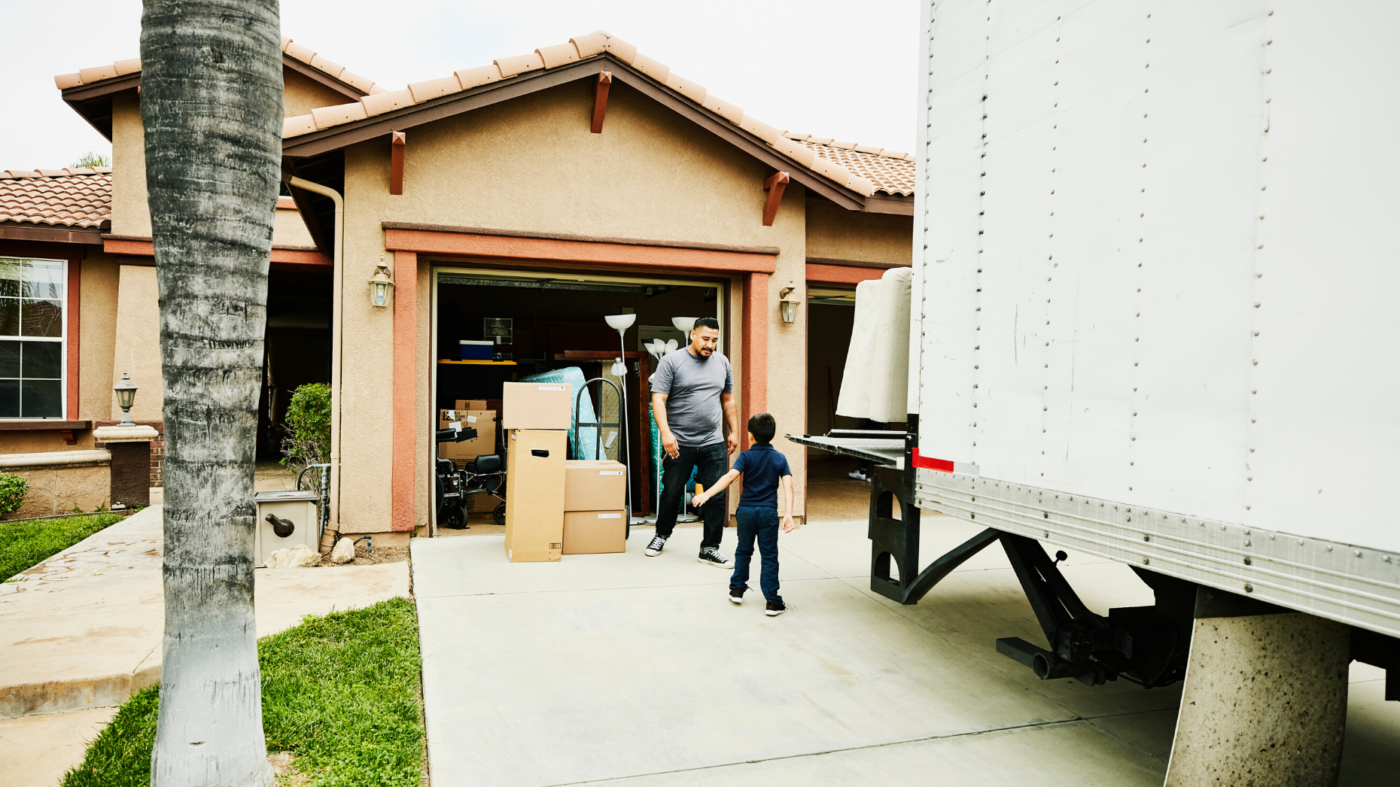 The platform has extended the length of its guaranteed sale and allows homeowners to stay in their homes for longer if they sell through RealSure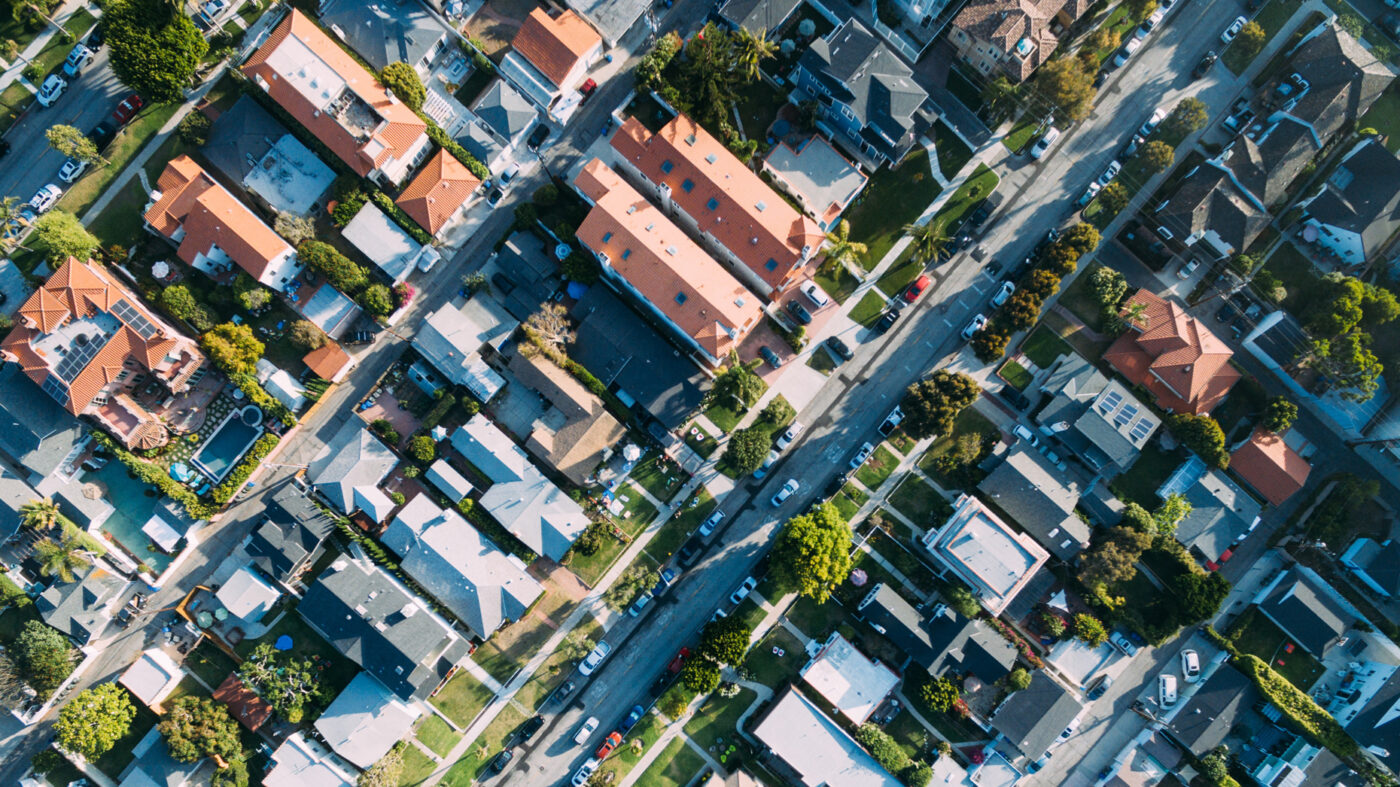 The newest options for sellers — instant offers from iBuyers and a buy-before-you-sell bridge option — are nearly completely digital, and well-suited for a socially distant real estate industry, according to zavvie's co-founder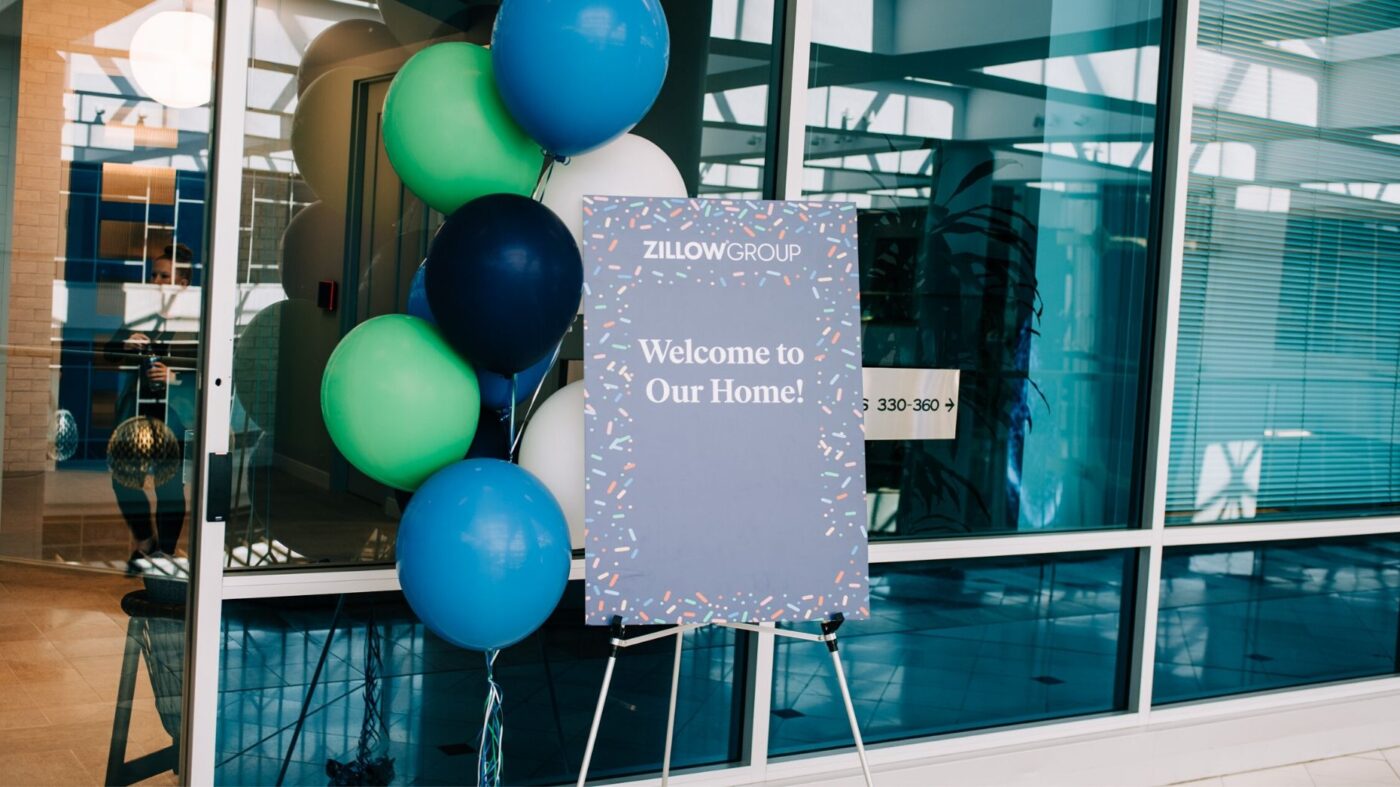 After the company's initial homebuying pause, Zillow is now buying homes in 20 of 24 Zillow Offers markets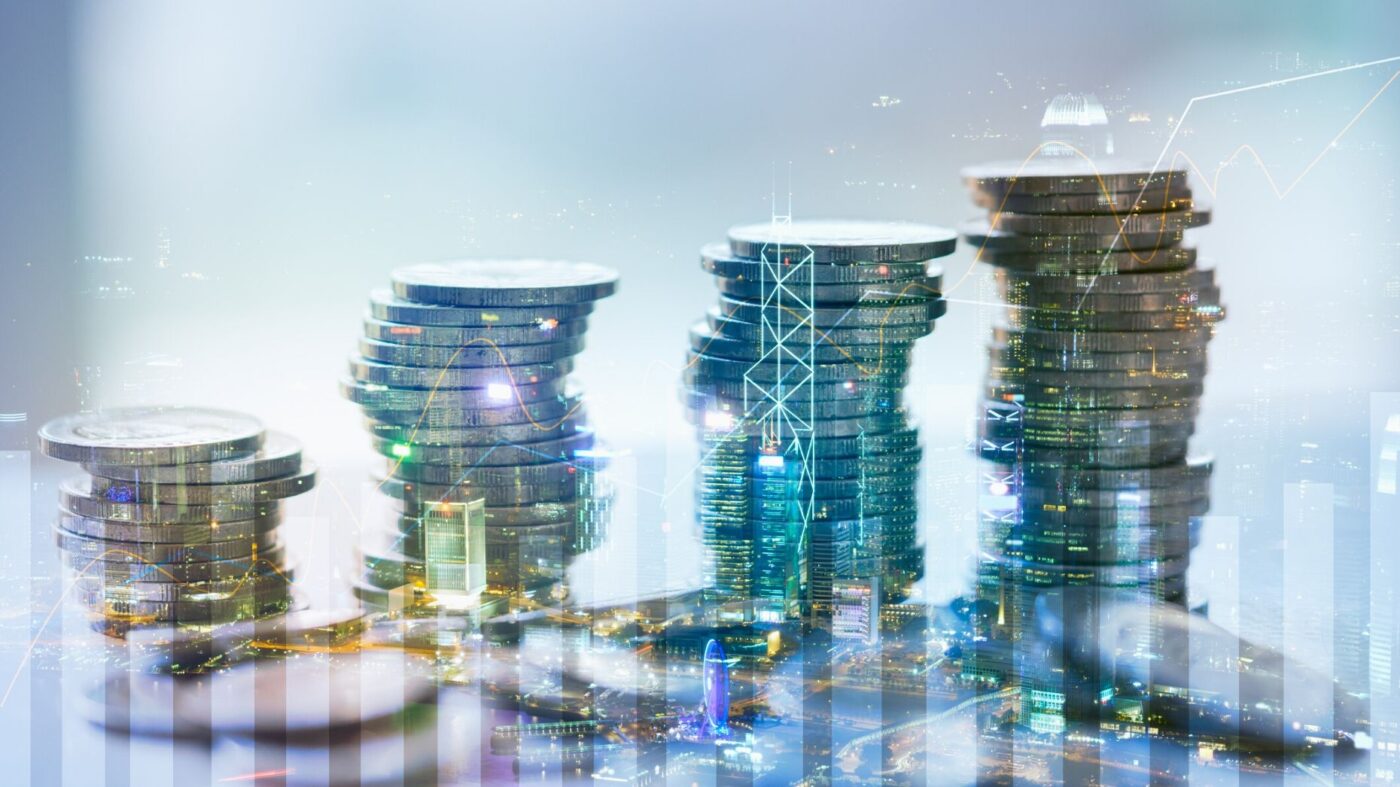 The company, which focuses exclusively on dated and distressed properties, plans to use the funds to expand to new markets beyond Southern California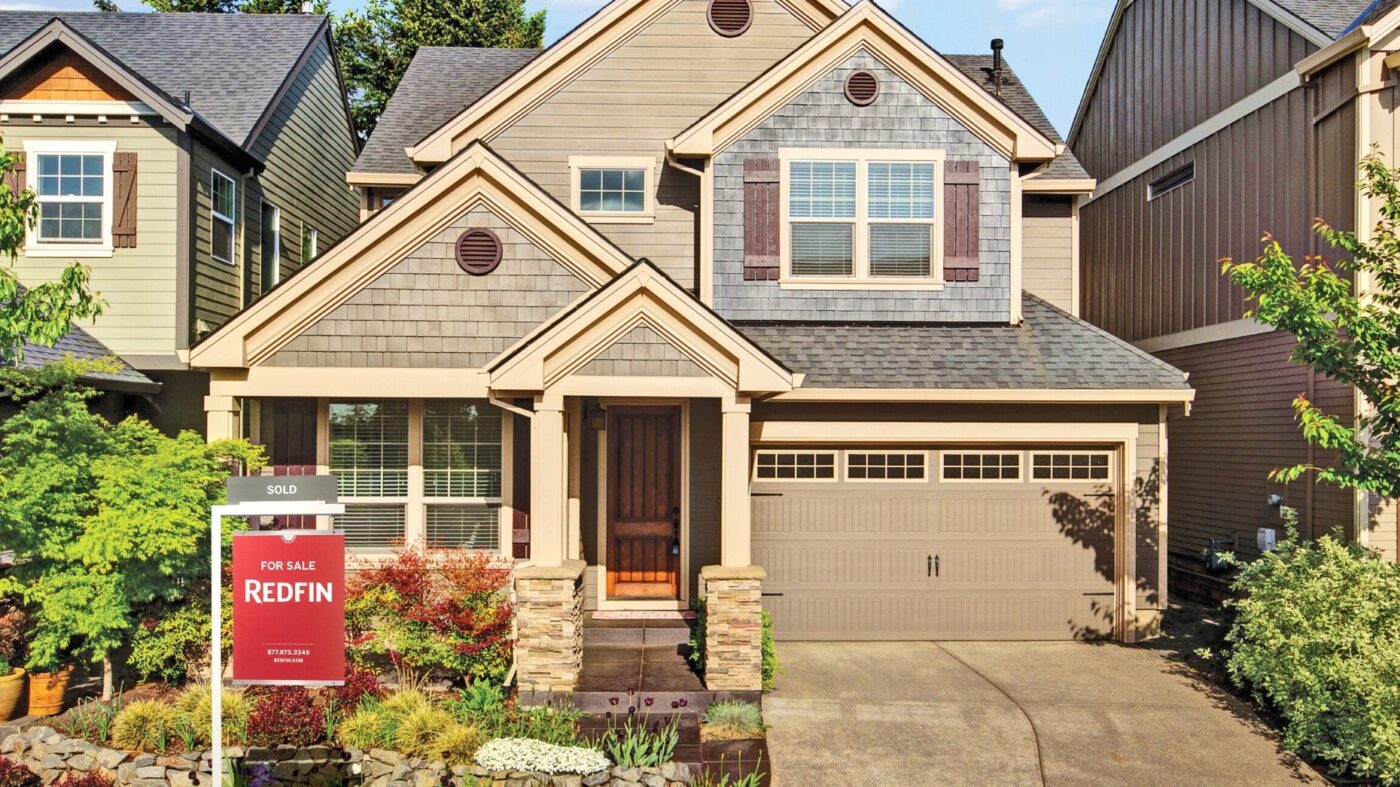 As of Friday, the company is now buying homes in Dallas, San Antonio, Los Angeles and Orange County, in addition to Austin, Denver and the Inland Empire in California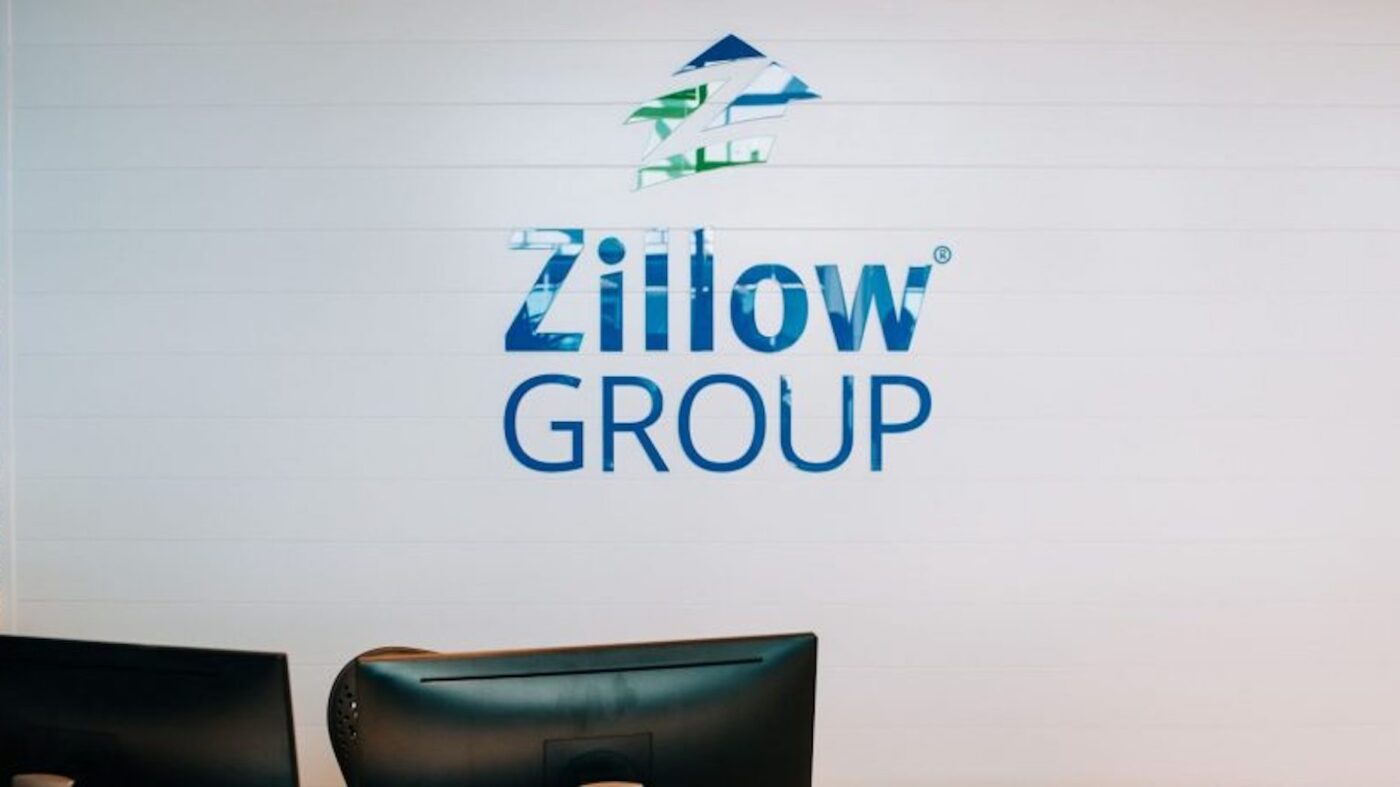 Loup Ventures Managing Partner Gene Munster believes that as people continue to move from urban areas to suburbs, Zillow will benefit from top-of-the-funnel engagement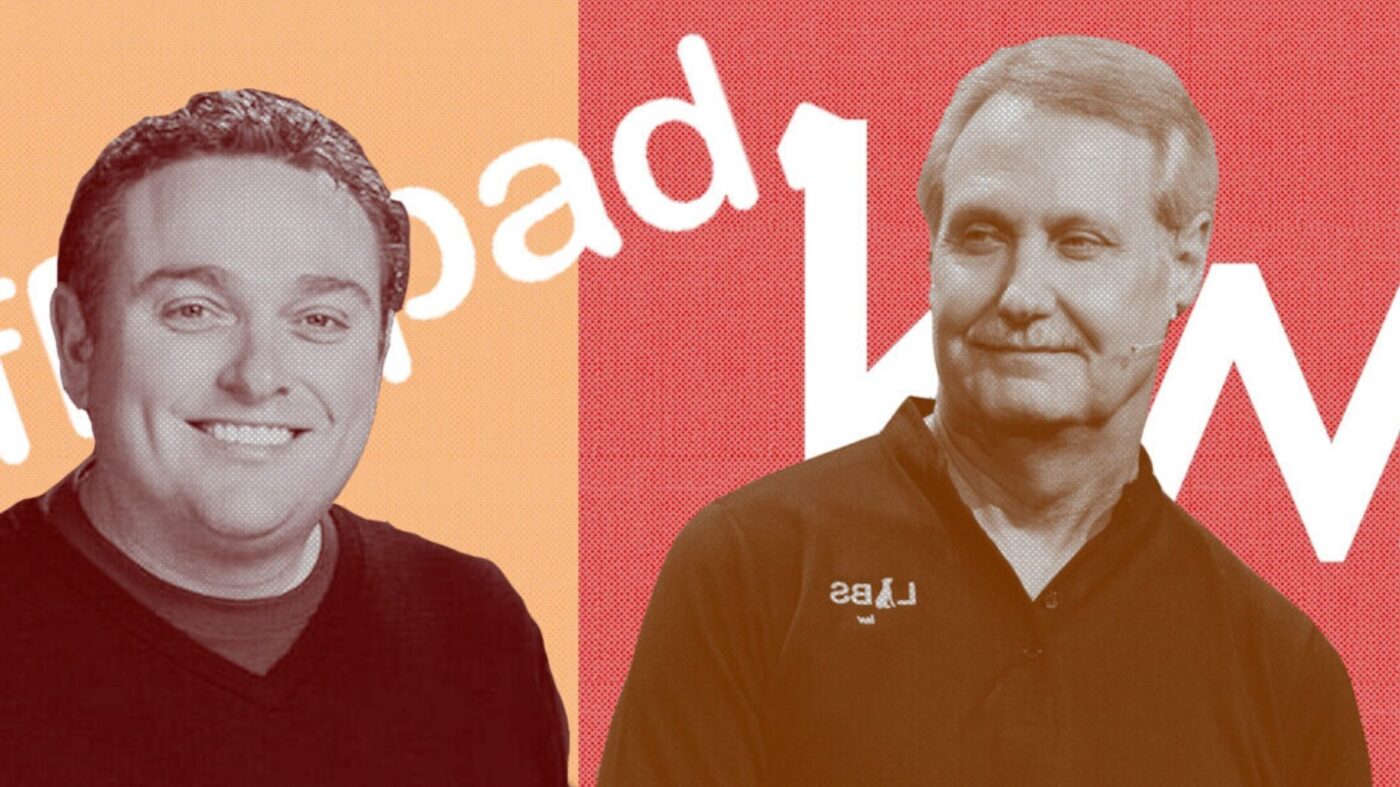 Keller Williams will allow other investors to make all-cash offers on homes through Keller Offers, its iBuying division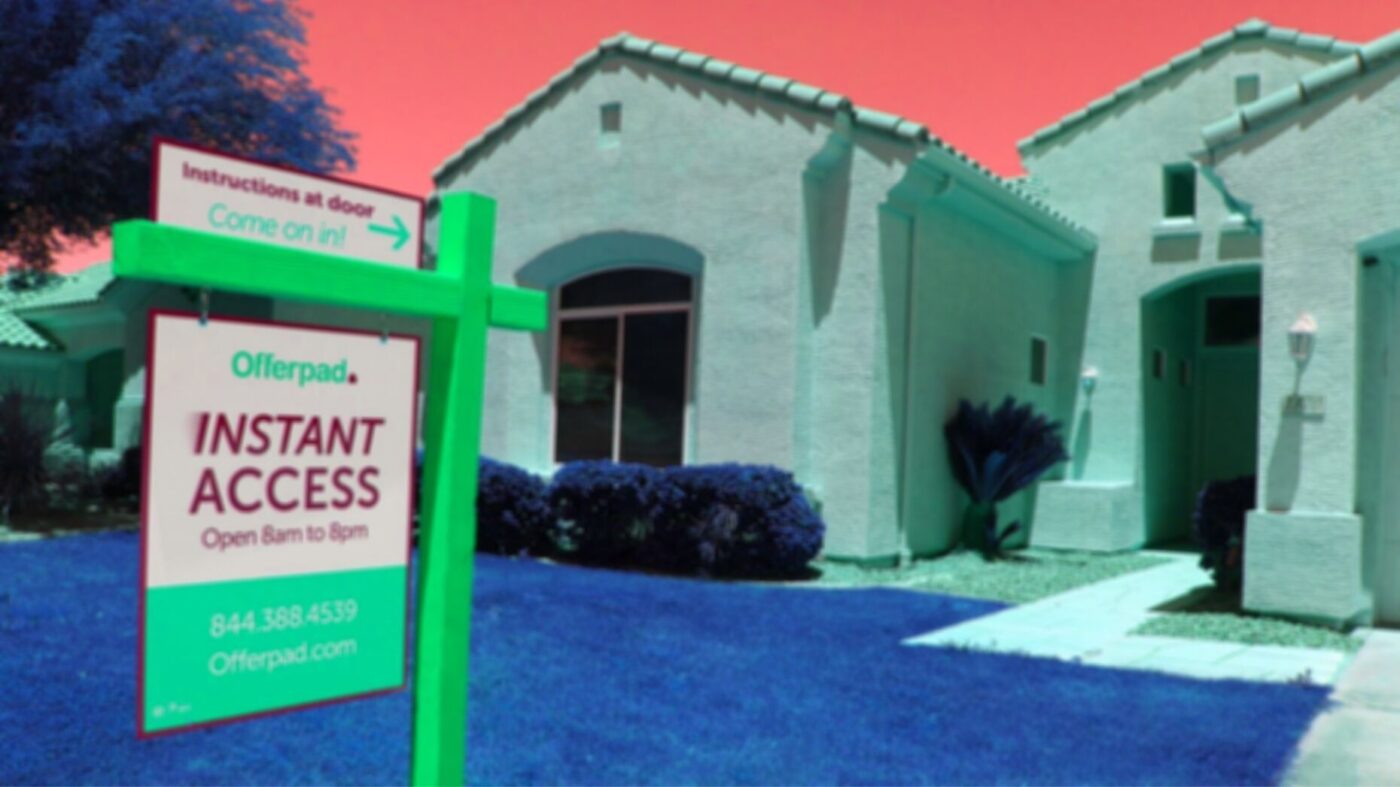 Opinion
Opendoor and Offerpad will now list homes directly. Ultimately, this new service, still in the early stages and not fully rolled out, represents a way for iBuyers to make money without having to actually buy houses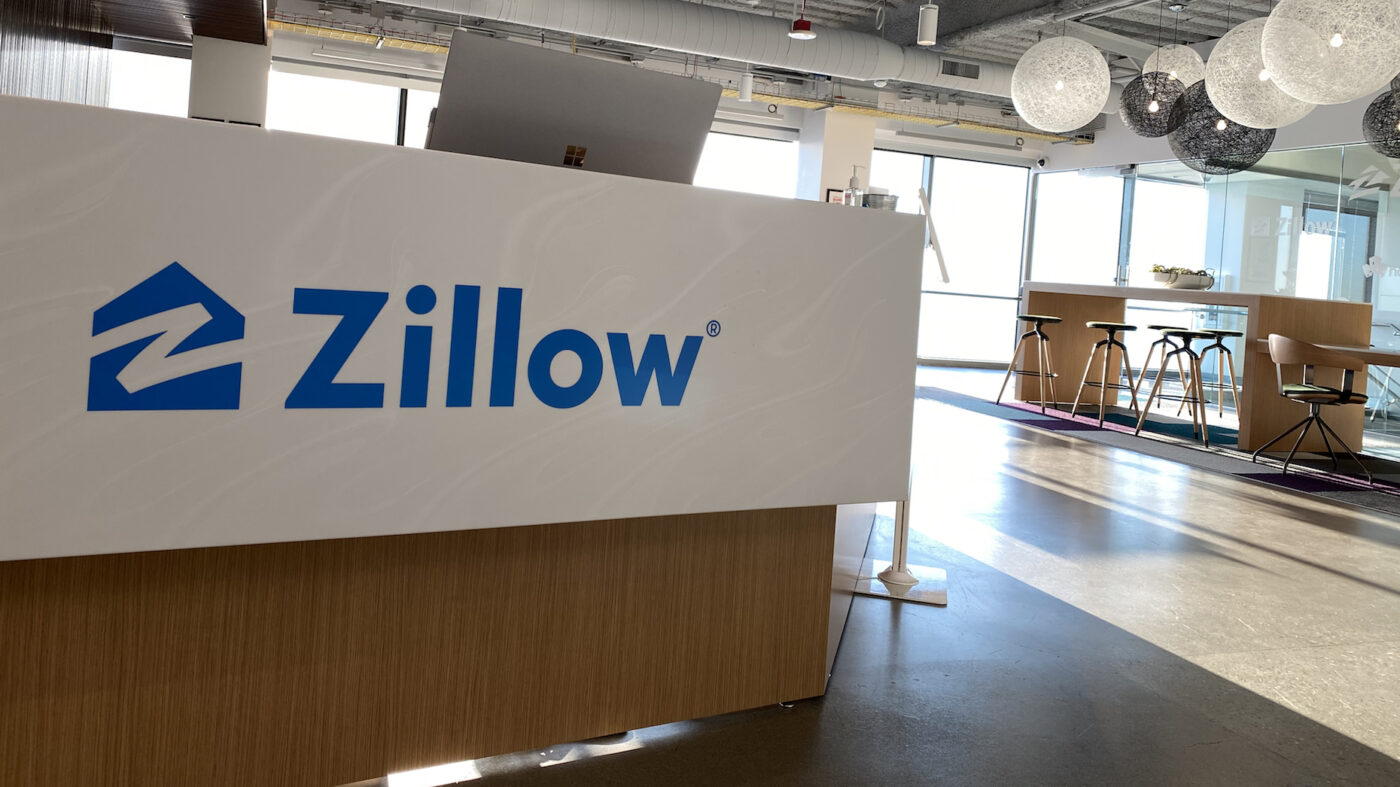 The iBuyer platform is buying homes again in Atlanta, Dallas, San Antonio, Austin, San Diego and Sacramento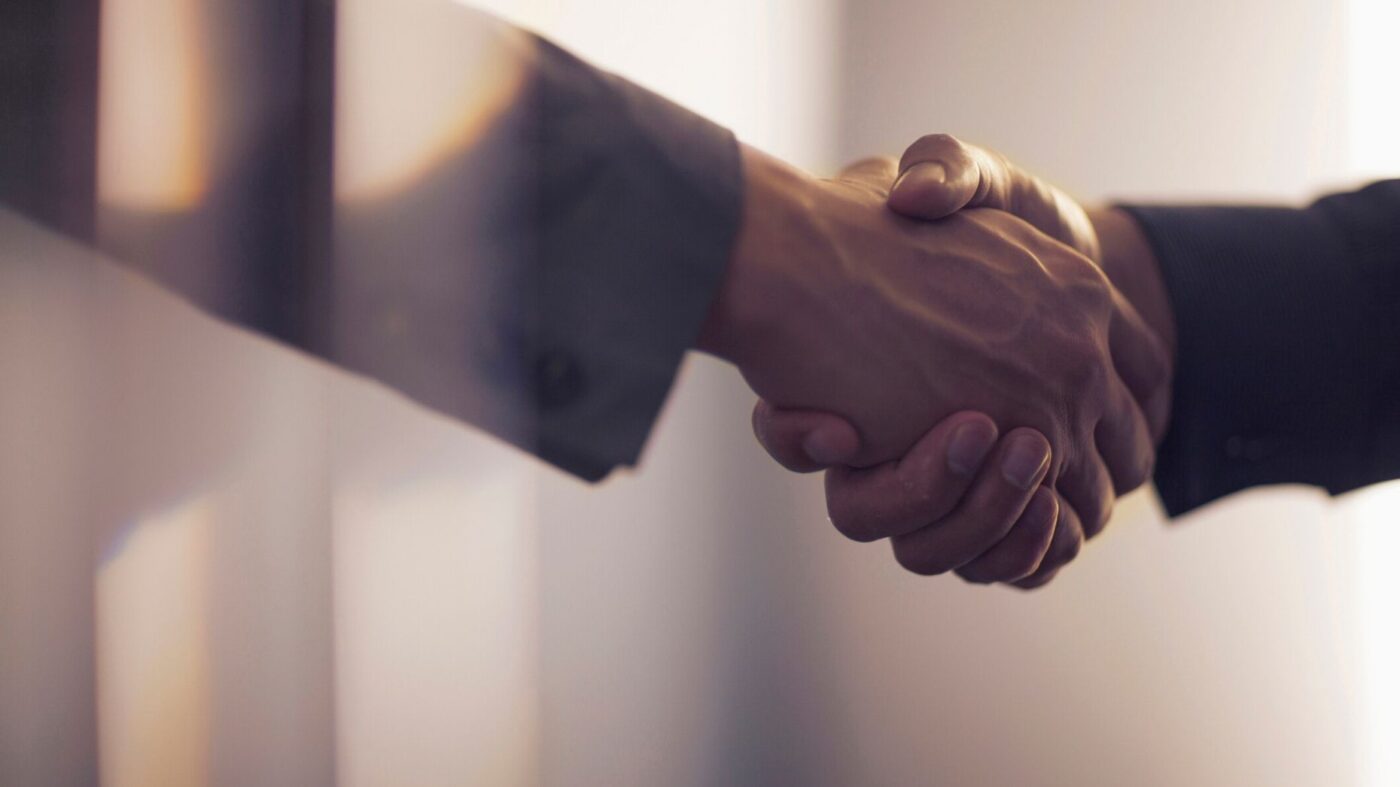 The iBuyer for brokerages announced on Monday its selection as a Preferred Alliance Program member of Berkshire Hathaway HomeServices and Real Living Real Estate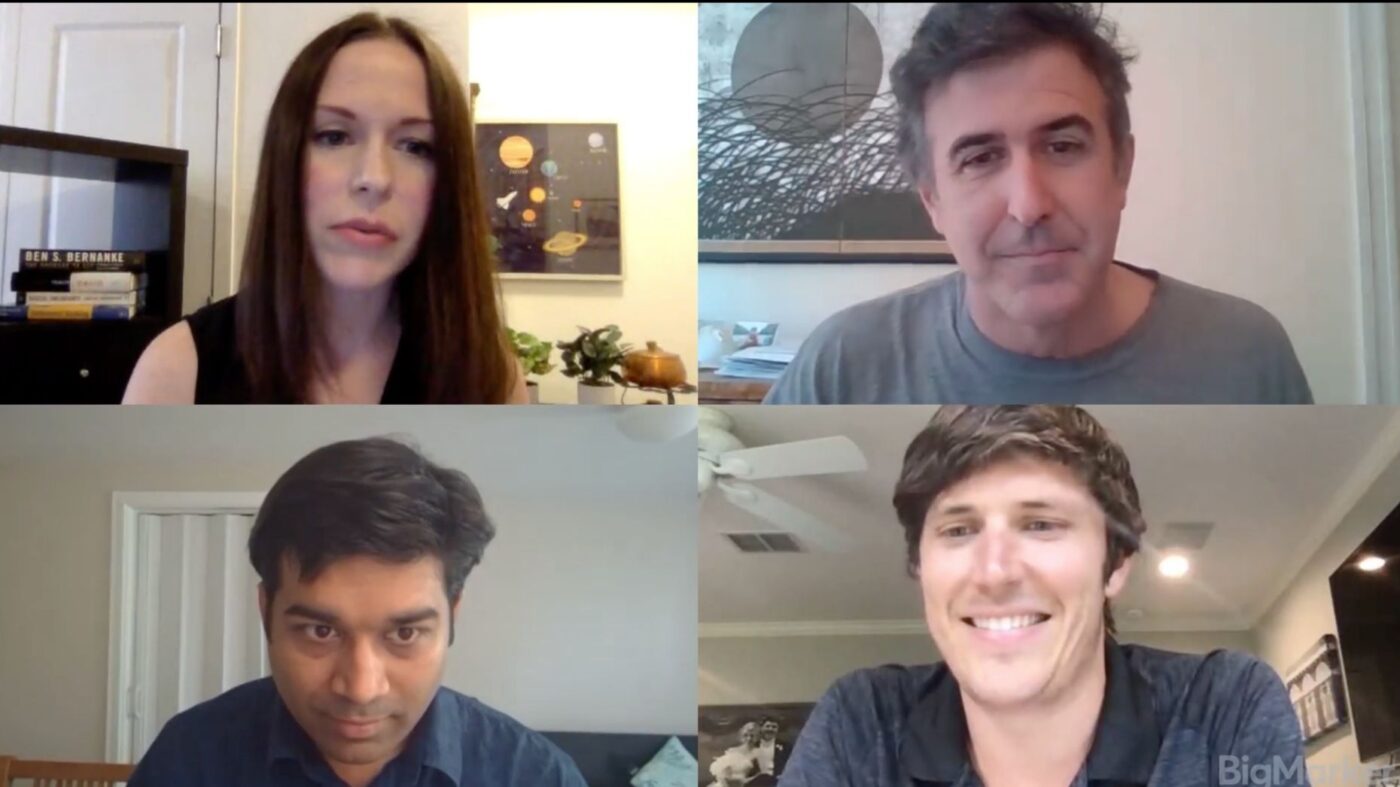 In multiple talk tracks at Tech Connect, leaders in sales, fintech and proptech all agreed on one thing: The COVID-19 pandemic has totally changed how people market, sell and buy real estate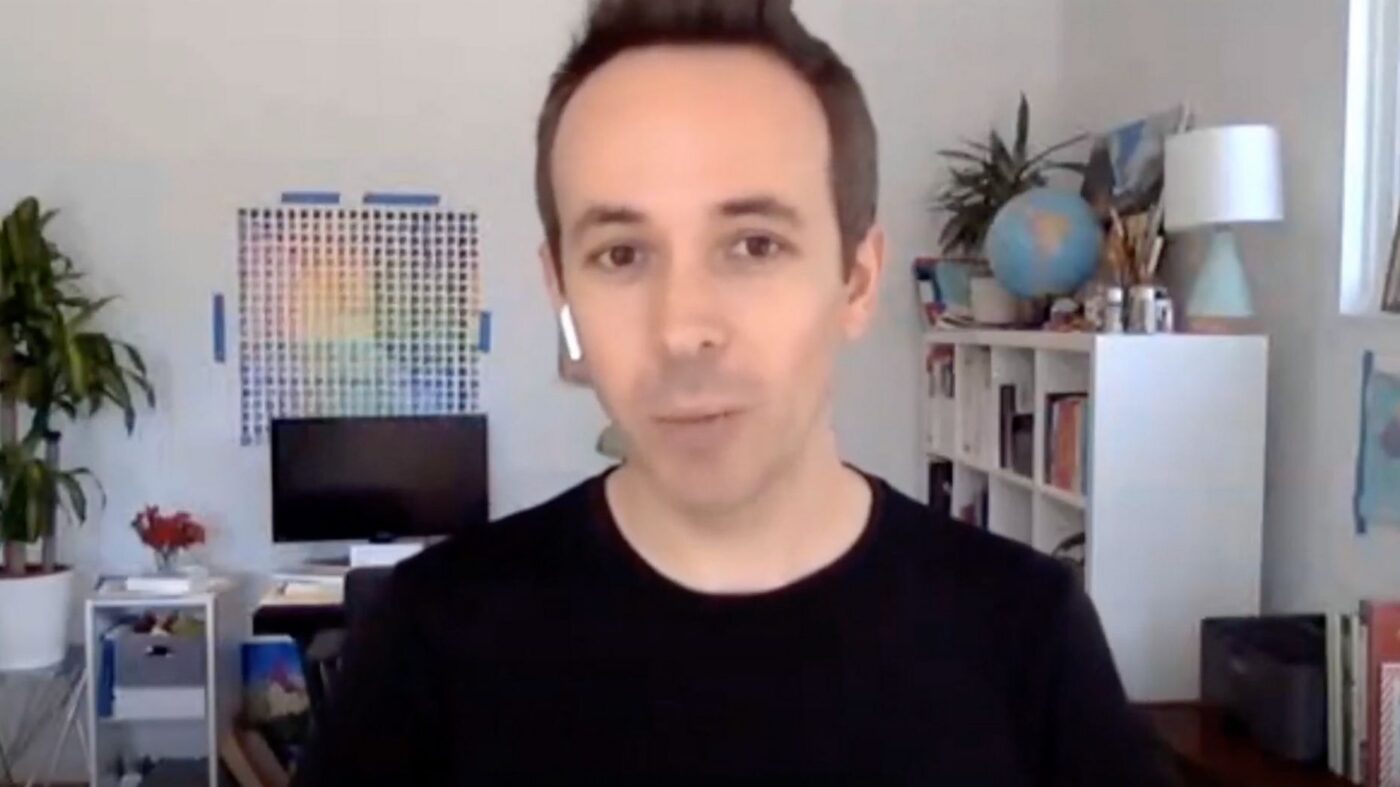 Real estate tech strategist Mike DelPrete explains pre- and post-shelter-in-place market trends and how real estate agents can prepare for the future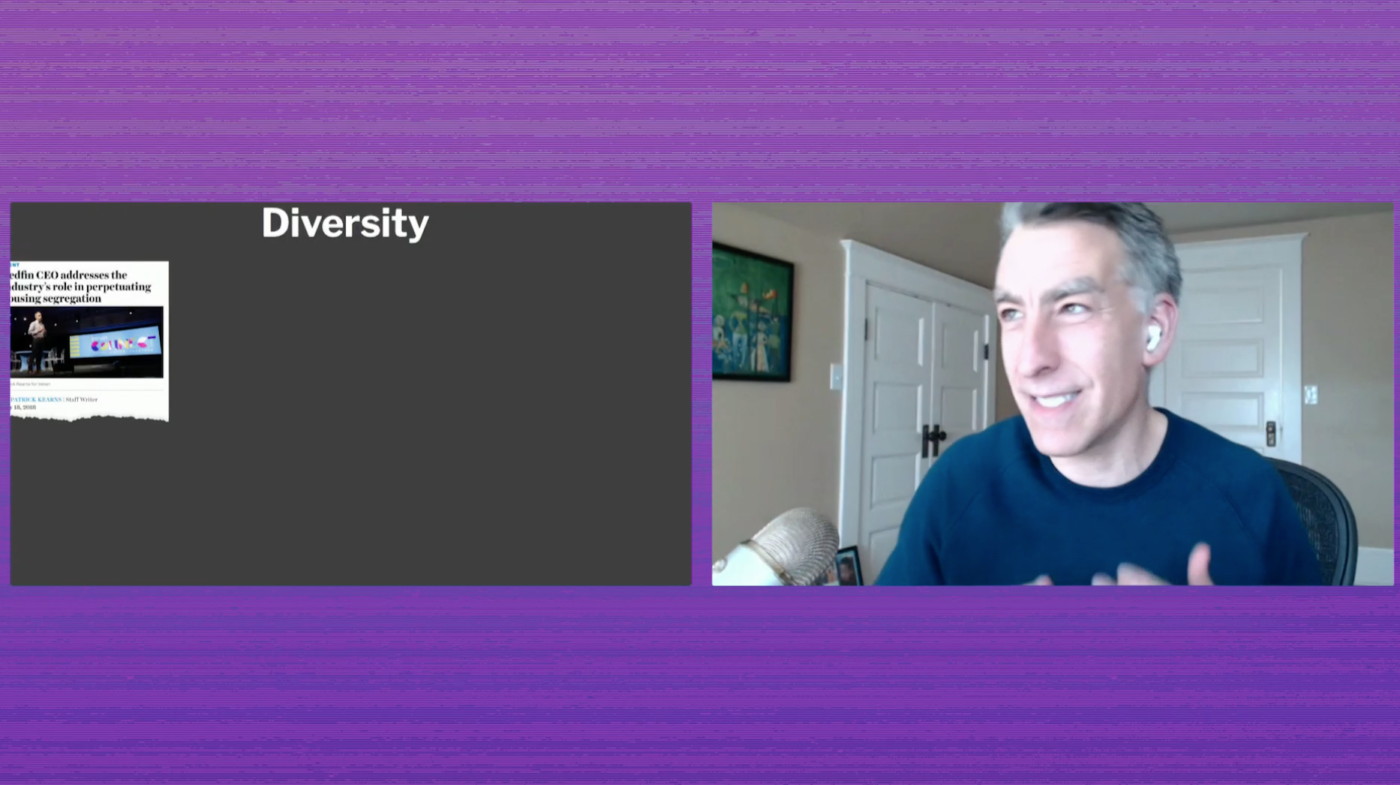 The Redfin CEO said Wednesday the coronavirus pandemic is helping fuel changes in real estate imagery and consumer behavior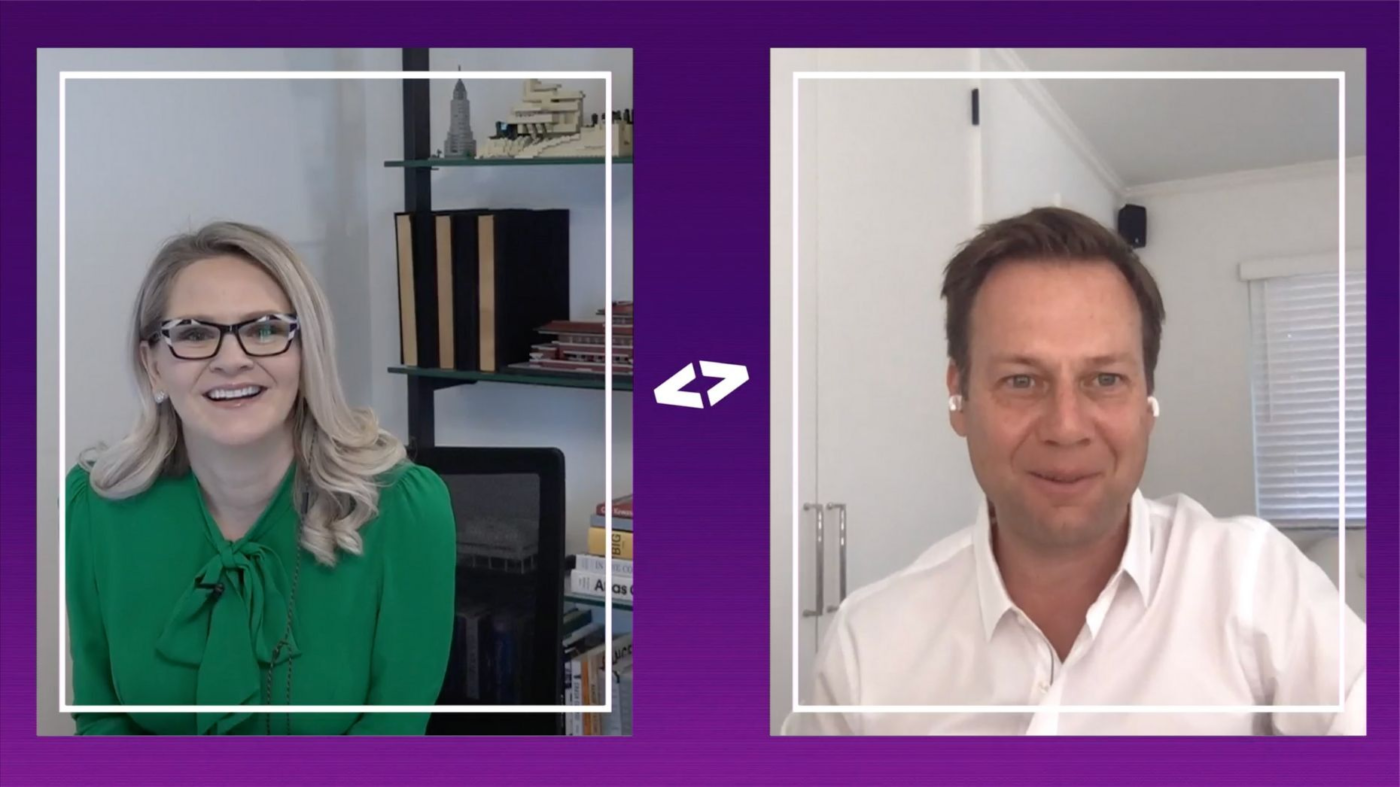 During Connect Now, Trulia co-founder and NFX Managing Partner Pete Flint explained what agents must do to stay relevant during the digital transaction revolution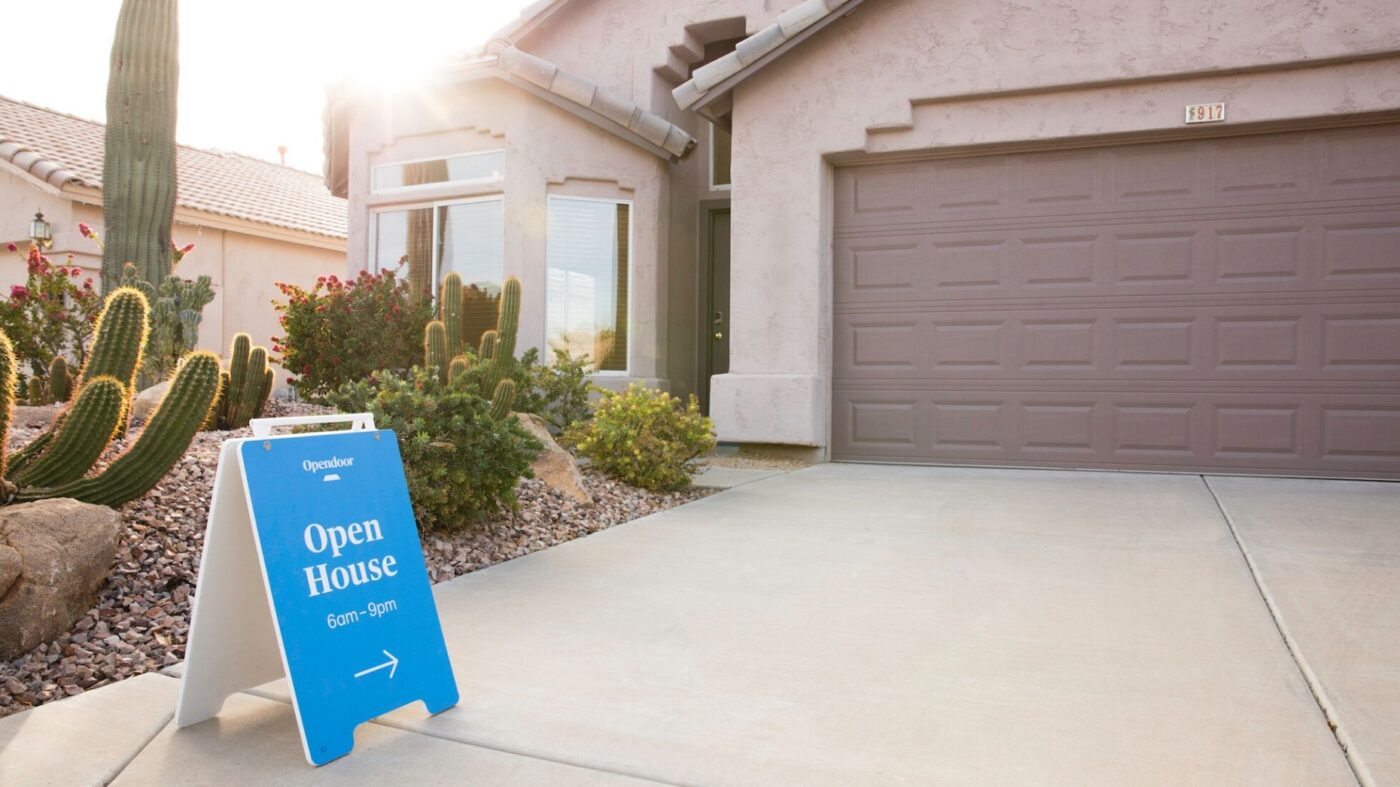 The iBuyer is offering homeowners contact-free selling in Dallas-Fort Worth, Atlanta, Charlotte, Nashville and Tucson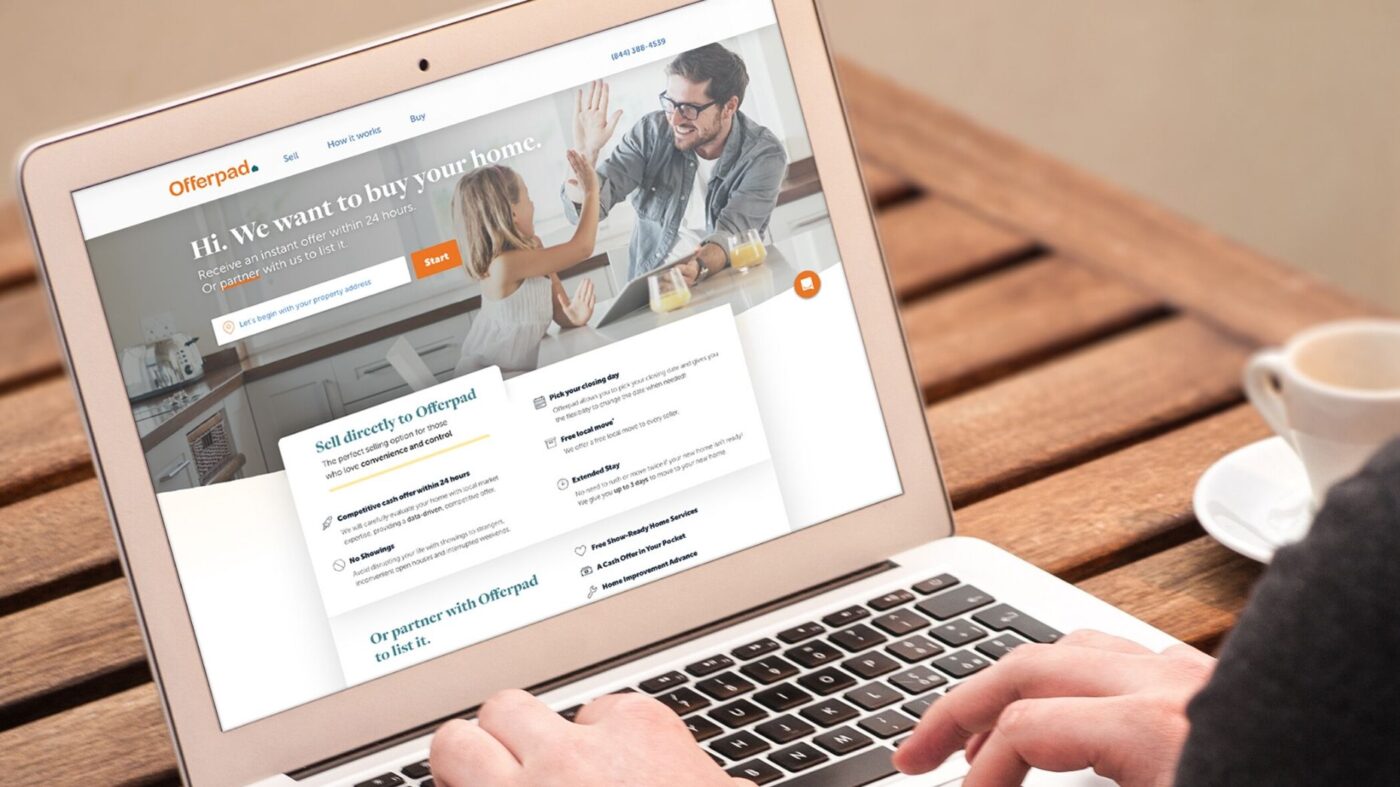 Consumers can now choose a direct, quick-close sale or a more traditional listing process. The move may rankle many in the real estate industry, who have long worried about technology companies moving into the space traditionally served by real estate agents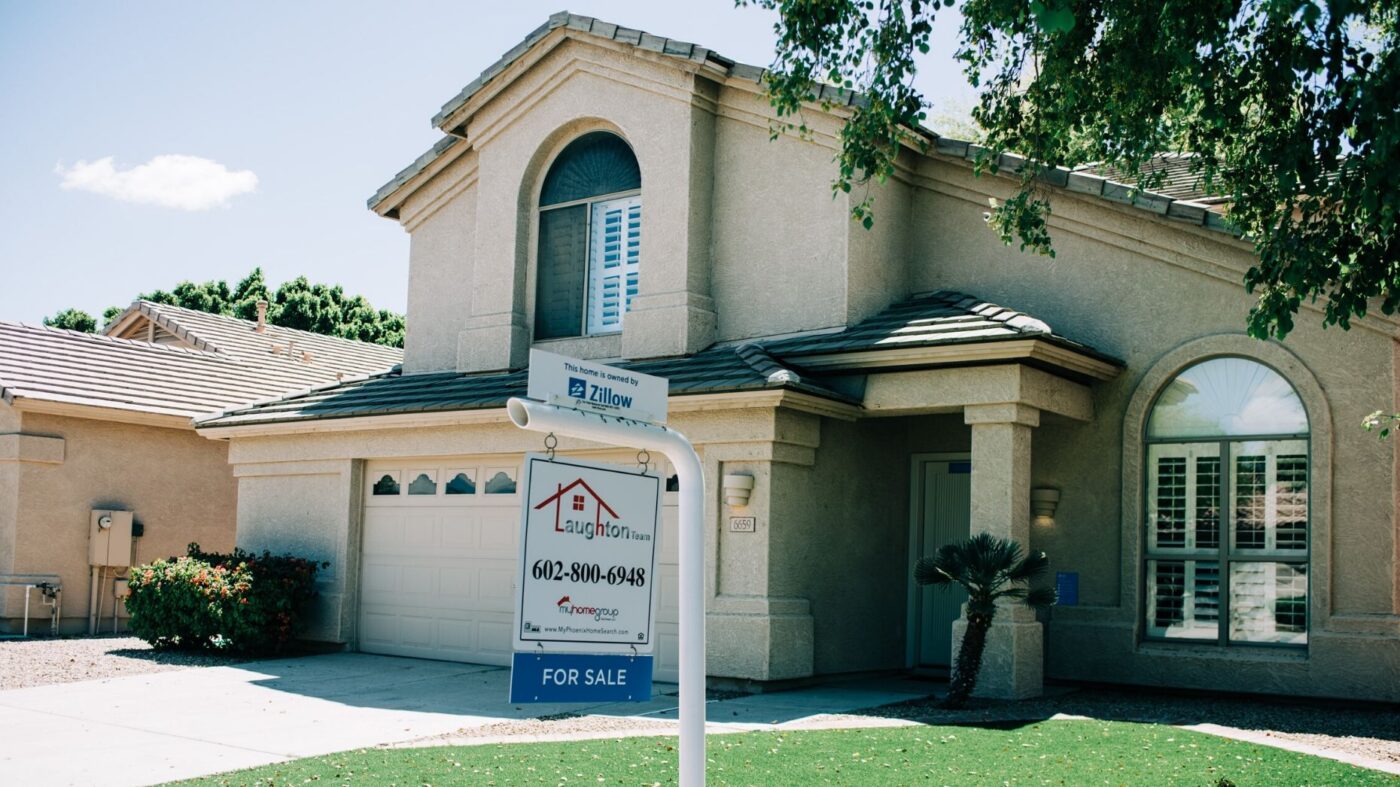 The company resumed buying homes through Zillow Offers last week following a nearly 2-month pause due to COVID-19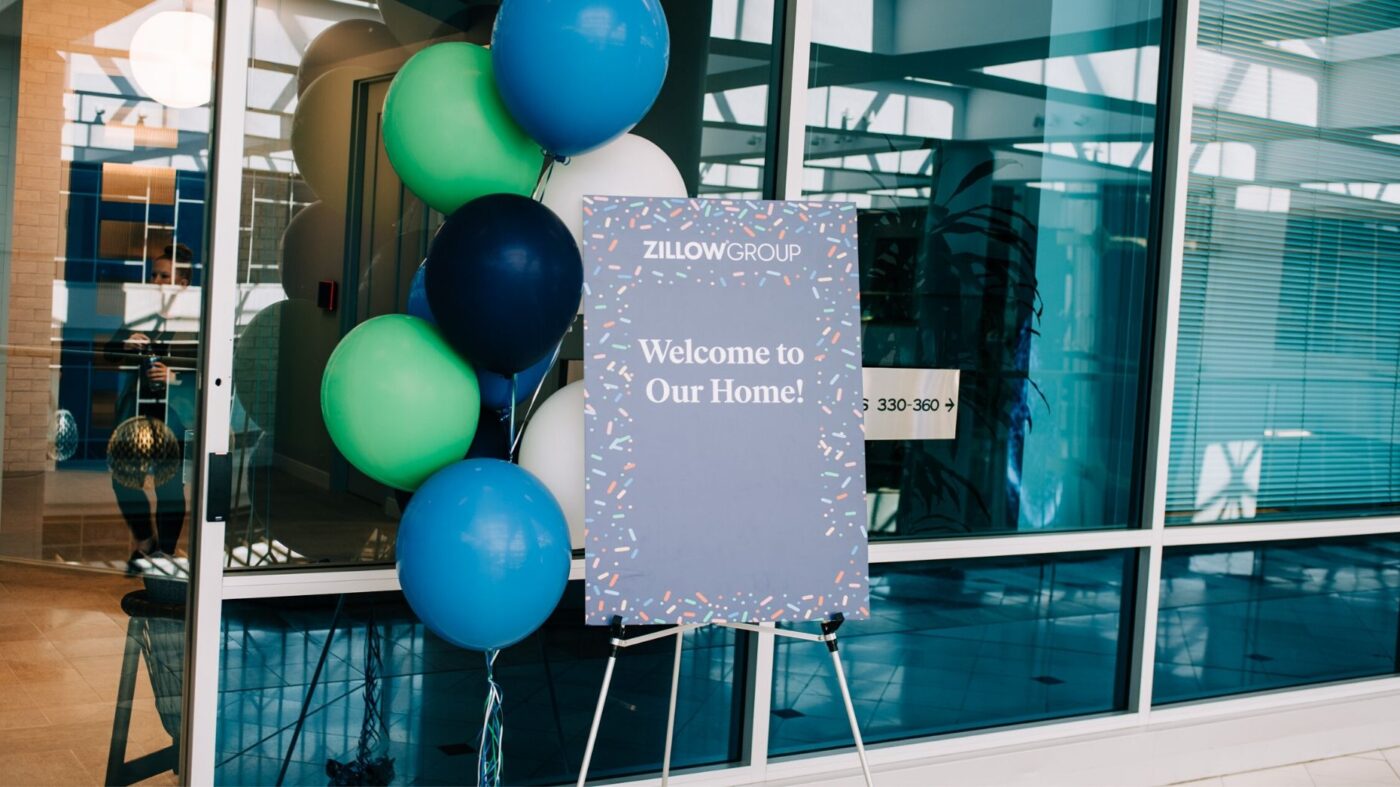 The company is bringing on Regina Benjamin, the former US surgeon general, to consult on and develop new safety protocols as it returns to iBuying