Ixact Contact is a contact management and marketing system for real estate agents and teams.
Have suggestions b for products that you'd like to see reviewed by our real estate technology expert? Email Craig Rowe.
Ixact Contact is a contact management and marketing system for real estate agents and teams.
Platforms: Browser-based; mobile-optimized
Ideal for: Mid-size and large real estate offices and teams
Top selling points
Functionality over features
Access to features through contact records
Easy integration of existing contacts
Top concerns
I always worry about agents allowing software companies to create their marketing materials and messages, which Ixact Contact can offer. The email marketing and website tools are good, but using your own original content is recommended.
What you should know
Ixact Contact is a pure contact management tool.
Its user experience is driven by a single purpose: to help agents keep track of everything happening with their contacts.
The initial dashboard displays your list and a breakdown of active business; log on, and your day is presented to you.
The left side placement panel of contacts helps make them a priority, as does the series of task access buttons for more information, notes and follow-up settings.
Each contact's status and needs can be further addressed by opening an individual record.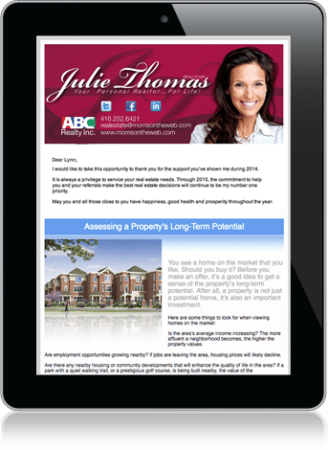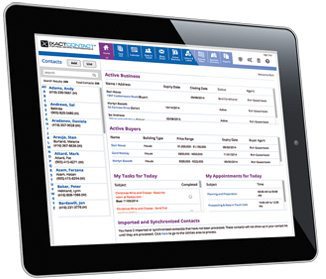 I've always espoused the value of segmentation when it comes to email marketing, and Ixact Contact makes easy work of that. Multiple contacts can be selected and added to a new or existing list with a single button. Contacts also can also be put into specific groups and activity plans.
Think of this feature's benefits when it comes to creating lists for people you just met, clients after closing or open house visitors. For marketing to be easy, it has to be made efficient. I think Ixact does just that with this tool.
The interface design suggests this is a tool for big monitors and desk sitters (not to sound pejorative). It does sync with mobile devices for ongoing outreach, so agents who are behind the wheel more often than in front of the computer will find Ixact's mobile version quite useful. It's effective and intuitive.
The software comes packed with smart lead capture tools, team management features and value added features, such as website creation (with IDX integration) and email marketing functionality.
Both marketing tools would be nice starting points for new agents who need to spend more time unearthing business than fretting over monthly email decisions.
However, over time, agents with personal brands to maintain may want the industry-specific expertise of a custom website designer and software like Mailchimp or Emma.
This is not to say the Ixact marketing tools are ineffective, but I believe it's crucial for any business to rely on specialists for professional services.
Video email enthusiasts will be very happy to see the recent news of a BombBomb integration. The video communication tool is quickly expanding its presence in the industry, having partnered with companies like BoomTown, Chime and LeadingRE.
Still, I firmly believe that Ixact Contact can be a long-term contact management resource for agents at all levels of experience.
Preparation must be done in order to get Ixact working alongside your workflow. I always see this as a good thing, as taking the time to input data, create rules and educate users is what makes a software product worth it's money. Do that, and you'll see a return.
The company offers a wide array of videos and resources to help customers get up and running, including "concierge" support.
There's a rich collection of tools and capabilities in this software. Ixact Contact is worthy of a place on your list of options when considering a real estate CRM.
Have a technology product you would like to discuss? Email Craig Rowe.