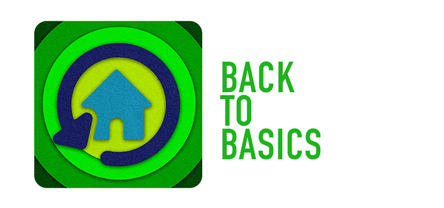 We want to help you make more money — right now. All month, go Back to Basics with Inman as real estate pros share what's working now and how they're setting up to profit in a post-pandemic world. Get full access to the series for 50 percent off here.
Amid all of the ups and downs that were 2020, real estate kept humming for what turned out to be a career high for many in the industry. This month, we're focused on what's working in the field and how agents have adapted to do deals hand over fist while leaning on the basics that form the foundation of the real estate business.
Here are the top Back to Basics stories we've published this April. All told, it's a recipe to make more money.
Skills
Almost everyone today is struggling with this low-inventory, high-demand market. So, if you want to stand out from the competition and win more listings, here are some powerful ways to do it.
Transacting in this fast-paced, frenzied market isn't easy, and for many clients, it may even be extremely stress-inducing. Here's how keeping your lines open, educating your clients and improving your communication can alleviate some of that anxiety.
Even the most earnest real estate agents can accidentally make a false step that could wind them up with an ethics violation, a lawsuit or even revocation of their license. Check out Inman's handy charts to learn the consequences of 10 situations.
Being an agent others trust and like to work with is a reputation you earn over time. If you're new in the field, there are a few things you can do to develop those helpful ties, showcase your professionalism and cultivate a network you'll rely on time and time again.
Building long-lasting relationships with clients takes care and consistency. Here are a few of the ways we have nurtured and built loyalty among our clients.
Getting your name out there consistently (and frequently) is the key to building name recognition and retaining clients. Make sure your past clients don't forget you and choose to use you again next time they need an agent. Here are a few ways to maintain those past-client relationships.
Are you practicing clear communication? Mastering the art of negotiation? No matter how many years you spend in the business, there are a few essential skills every agent should revisit and polish from time to time.
Despite the lack of inventory and the hyper-competitive market, agents who implement this simple strategy can generate listings now and return business down the road.
In this fast-paced market, ethics and transparency can take a backseat to speed — but that only makes trust that much more crucial today. If you want to earn prospects' trust and solidify your reputation, here are a few ways to do so.
Some sellers may think their home is perfect the way it is, but as a lot of agents know, staging is what will help set their home apart from similar listings online. Here's how to explain the value of staging to clients — plus a few tips that can bring them a considerable return on investment.
Today's tight inventory environment means that agents can't afford not to win a listing. Here are nine mistakes agents commonly make and how to avoid them.
If you're not out there interacting with the public on a face-to-face basis, chances are you've become a secret agent — and that has to change. Here is a variety of fun and engaging ways to get strangers to ask you about your job and real estate.
There's tons of training that addresses diligent follow-up and frequent outreach. What's far more critical in building your business than a speedy reply or dropping someone into a system that will pound out messages to a contact database? Answering the phone.
There's no better time to showcase your listing than spring. With these tips, you'll be the expert your clients need to sell their home in this fast-paced market and get them top dollar for their sale.
Being persistent, using the tools that work for you and staying personable are just some of the key moves that agents told Inman help them to bring back leads that have gone cold.
Confidence is an important aspect of becoming a successful real estate agent. Luckily, it's a skill that can be learned and sharpened. Here are a few powerful (and effective) ways agents can boost their self-confidence.
What differentiates a rookie from a top-notch, seasoned pro, you ask? Well, it starts with an in-depth knowledge of the market and a knack for accurately gauging property values. Here's how you can hone that skill and set yourself up for long-term success.
From keeping a vigilant eye on your market to knowing when to opt out of a war altogether, here are the essential tips you need to conquer the bidding war.
There's no doubt that the art of persuasion has a critical place in real estate sales. Here's what agents can learn from bestselling author Daniel Pink's MasterClass on sales and persuasion.
Rising levels of homelessness have increased the incidents of unlawful access to homes on the market. Here are a few key steps to respond to unauthorized entry and preventative measures to ensure it does not happen in the first place.
Buyers and sellers
Most sellers don't deal with real estate on a daily basis, and they are looking to you for professional guidance. With the spring market in full swing, set expectations early to help your sellers have a stress-free selling season.
As-is sales are always ripe for complications in markets that typically entertain repairs and concessions after the inspection period. Agents need to make sure clients are as prepared as possible before going into a multiple-offer situation. Here's how.
Help your buyers score a home by teaching them to run against current practices. Here's a list of critical concepts you need to encourage your buyers to forget in their search for that increasingly evasive thing — homeownership.
Helping buyers navigate the homebuilding process can be challenging. There is a whole new process and language to learn. But the upside is so worth it. Here are my top five tips for working with new construction buyers.
Running into post-closure problems is often burdensome for everyone involved in the transaction. In some cases where it morphs into a lawsuit, it can even be costly. So, how can agents prevent them in the first place, and what can they do to avoid litigation?
What if you have clients who need to move but can't afford it? How do you help even when there is no immediate sale? Here are a few tips for helping clients overcome the laws of expansion. You'll be their agent for life.
With home prices across the nation rising sky-high, more buyers are wondering if paying so much is the right thing to do. "Morning after" jitters are causing many to reconsider their purchase. Here's how to combat getting that post-contract cancelation call from your buyers.
Multiple offers, super-low inventory, skyrocketing values and lots of competition from cash buyers have made the current real estate climate both a blessing and a curse. Through that, a few real estate concepts were put to the test. Here's what lasted.
The extreme lack of inventory has agents in total panic mode. On top of their day-to-day roles, agents now more than ever also have to be friends, counselors and confidants. Here's how to manage the stress of it all.
What makes a house really stand out? Curb appeal is one part of the formula, but there are other factors that come into play. Learn about finding and selling desirable homes — and how to make listings more attractive to buyers.
By setting expectations early, agents can put their clients in a better position and educate them on the often frustrating marketplace so they can make quick, sound decisions. Here's how.
Marketing
Think branding is just logos and pretty pictures? It goes deeper than that — and if it doesn't, it should. Focus on these areas to ensure your brand is a true reflection of your real estate business.
Do you have a video strategy? If not, now's the time to craft a video marketing plan. Find out what some of today's most innovative agents and brokers are doing to set their video content apart from the competition.
For real estate agents, Pinterest can be a great way to attract leads and build connections. If you're new on the platform (or unsure how to use it to your advantage), here are a few strategies to consider.
By making the best use of the tools available in today's tech-laden world, you can free up time to focus on what really matters — building genuine, lasting relationships with clients and helping them find the property of their dreams.
If you have a website, you are sitting on an untapped resource that has the potential to generate hundreds of leads each month for no additional cost. Here are four simple ways you can leverage your website to generate more leads.
Building a brand is often synonymous with building a business. Your brand communicates what do and what you stand for, and it helps build trust with potential clients. Here are a few tips for building a brand that'll ultimately boost your business.
Facebook and Instagram are two of the most popular and effective platforms for brand-building, promoting listings and generating leads. Did you know there are hidden features agents don't know about? Here are some of our favorite little-known gems.
To effectively increase your brand awareness and position yourself as the go-to authority in your market, watch out for these common Instagram turn-offs and avoid them yourself.
Marketing your brand in today's world is continuously evolving and has become more dynamic than ever. Here are a few strategies and tactics to keep in mind as you move through 2021.
Creating fresh and unique content is not easy, and it can be quite time-consuming. Recycling content reduces the effort required; allows you to expand your reach across multiple platforms; and gives consumers, prospects, and search engines what they're looking for.
Consumers increasingly write, read and follow online web assessments. So, have you accepted reviews as a part of your communication with the market? Here are a few compelling reasons why you should.
As any agent will tell you, video creation should have a special place in your marketing plan. Although it might seem intimidating at first, you'll quickly learn there are easy and cheap ways to level up your video game. Here are all the tools you'll need — from basic to pro.
A constant presence in major media outlets is a valuable way to promote and grow your real estate business on all levels. Here's how a strong public relations strategy can elevate your brand and what you should keep in mind when hiring a PR team.
A year after launching his TikTok account, GZB Realty broker and managing director Alexander Zakharin now generates 80 percent of his business using the youth-oriented app.
Productivity
In this market, agents are working around the clock to write offer after offer for would-be buyers while also trying to soothe their jangled nerves. So, how can they avoid reaching a breaking point?
Having the right mindset is vital for succeeding in this industry — especially in the midst of a topsy-turvy year for real estate. Here's how positive thinking can really make a real and dramatic impact on your business.
Automating your processes to make better use of your time and resources will allow you to focus more on building relationships, which is the key to taking your business to the next level. Here's a list of real estate tech that'll make your life easier.
Achieving a certain level of success sometimes leads to an overinflated ego. However, more often than not, that sense of self-importance can get in the way of an agent's performance. Here are a few reasons and situations where ego hinders success.
To break down the barriers in your mind that are holding you back, you need guts, dedication and grit. Find out from military elite-turned-consultant Kate Monroe (who's running six companies and training thousands of employees) how maintain the energy and drive it takes to grow.
From failing to regularly back-up your data to taking product recommendations from the wrong person, here are a few common mistakes you might be making when it comes to the technology that powers your business — and how to fix them.
Building a real estate business is tough. As you start to gain traction and new levels of success, your problems just intensify. Here are my top five tips for pushing through when times get tough.
Time-blocking is standard real estate productivity advice, but here's the thing: It doesn't work. Here's a better approach to time management that'll help you stick to your priorities and knock out those dollar-producing activities.
Every spring, we dive into the same tradition — clearing out the old and organizing the new. If you're ready to dust the cobwebs off your business and reorganize your work life for the better, here are a few tips to get you started.
Business planning
Some expenses, when left unchecked, can end up costing you. That's why keeping an eye on the money flowing out of your business can be a good way to improve your profitability. Here are a few tips for optimizing your cash flow.
Forget business as usual. Get in touch with the realities of the present moment to develop deeper relationships with your team and your clients. Here are a few suggested stages to implement into your plan for reopening, both operationally and through your advertising.
An effective team is comprised of talented individuals who complement each other's strengths, visions and work ethic. Here are a few strategies for hiring brokerage staff across various departments — plus some positive qualities to look for.
By optimizing day-to-day operations and eliminating redundancies, brokerage and team leaders can create a more efficient company and increase profits. Here's how to get started.
When the economy is strong and confidence is high, people become idle and get too comfortable. When a crisis hits, they leap into panic mode. That's why, to prepare for any future uncertainty, team leaders have to take these important steps now.
Whether you're a newly minted agent or an experienced pro, business planning can be a challenging task. But there's a simple-to-follow approach that'll help you create a timeless plan for your business — and it starts by answering these key questions.
Getting your website to rank on Google is like putting together pieces of a puzzle. All of your efforts across various channels come together to build your website's authority. Here are few tips to help drum up more traffic for your business.
New agents
Switching brokerages? Asking the right questions to make sure the company is a good fit is a no-brainer, and a good brokerage will likely do the same. Here are some topics you should be ready to address when being interviewed by a new brokerage.
Clients appreciate agents who are well-versed on a home's most sought-after features. If you're looking to brush up on your knowledge of kitchen layouts, bathtub types and useful home safety tips, here is a primer.
Navigating the many processes and moving parts of this industry can seem overwhelming — especially to newly minted agents. But you can't be all things to all people. Here are the main things you need to focus on.
Being a real estate agent is much more like operating your own business than working any other regular job. There's a huge learning curve, and it can often feel overwhelming. That's why, if you're a newbie, you have to be prepared. Here's what to expect.
Time-blocking is an incredible tool for real estate agents, especially those just getting into the industry. This practice encourages you to spend time on the items that have the most impact and ensures you are working at maximum productivity. Here's how to get started.
As a real estate pro, it's your job to help clients pinpoint what they want and then help them find it. If you're a newly minted agent, here's what you should be doing throughout your clients' homebuying journey.
Teams
Happy teams are less likely to leave your brokerage — that's why it's important to make sure they have the right tools, resources and training needed to succeed. Here are a few meaningful ways brokerages can support team members and help them grow.
Every leader has a different approach to hiring, but one thing is certain: It's crucial to hire the right people if you want your team to be successful. One agent shares her tried-and-true method for building a team from the ground up.
There are so many options to consider when you're thinking about who is on your team in the larger sense. Who you partner with matters. Here are some important relationships you need to cultivate.
How you respond to clients matters. When you can answer their questions with confidence and clarity, they will put their trust in you and your team to do the best job possible. Here are a few common questions clients will — at one point or another — ask you.
If you want to recruit better talent and more clients who want to with your team, focus on building your master brand first. Here's how to do that.
Team leaders invest an immense amount of time, energy and resources into their team members, and inevitably, some will fail. Here's how to recognize why some teammates fail and address the issues head-on.
The strongest influence on an organization's culture will unquestionably be the leader's motives, intent, character, style, personality and passion. Here's why it's important to foster a first-rate business culture — and how to do it.
Most team leaders think they know their numbers, but the reality is that we're not as clear on them as we think we are. We have a general idea, but that's not good enough. Here are the numbers you really need to pay attention to and why they're so critical.
Is your brokerage there to support your goals, growth and success in real estate? If not, then perhaps it's time to move on and look for a different place to house your team. Here are a few signs to look for when making that decision.
Whether you have a large team or are just starting to build your first, there are fundamental principles worth knowing. The basics are the basics for a reason. They work. Here are 10 team-building basics that every leader should know.
Shareable home improvement
As an agent, you can intelligently field questions about bathtubs and their variations if you have a few facts at your fingertips. Here are a handful of things you need to know about different types of bathtubs and their maintenance.
Laundry machines come in many sizes and models. Each of them has its pros and cons — as well as space and installation requirements. Here are a few essential things real estate agents should know about washing machines.
Pet odors can be extremely off-putting to some buyers and require a little extra elbow grease to get rid of. Here are a few tricks to get that stinky smell out of your new listings.
Plumbing issues can cause so many headaches for buyers, sellers and their agents. If you're a real estate pro, knowing a few simple tips and having an understanding of these problems can help put your and your clients' minds at ease.
One of the most common household appliances, the clothes dryer, can also be one of the most problematic for homebuyers. That's why it's important for agents to be fluent in the pros and cons of common household appliances when discussing housing options with clients.
Daily tips

For all the rest of Inman's Back to Basics stories, click here.