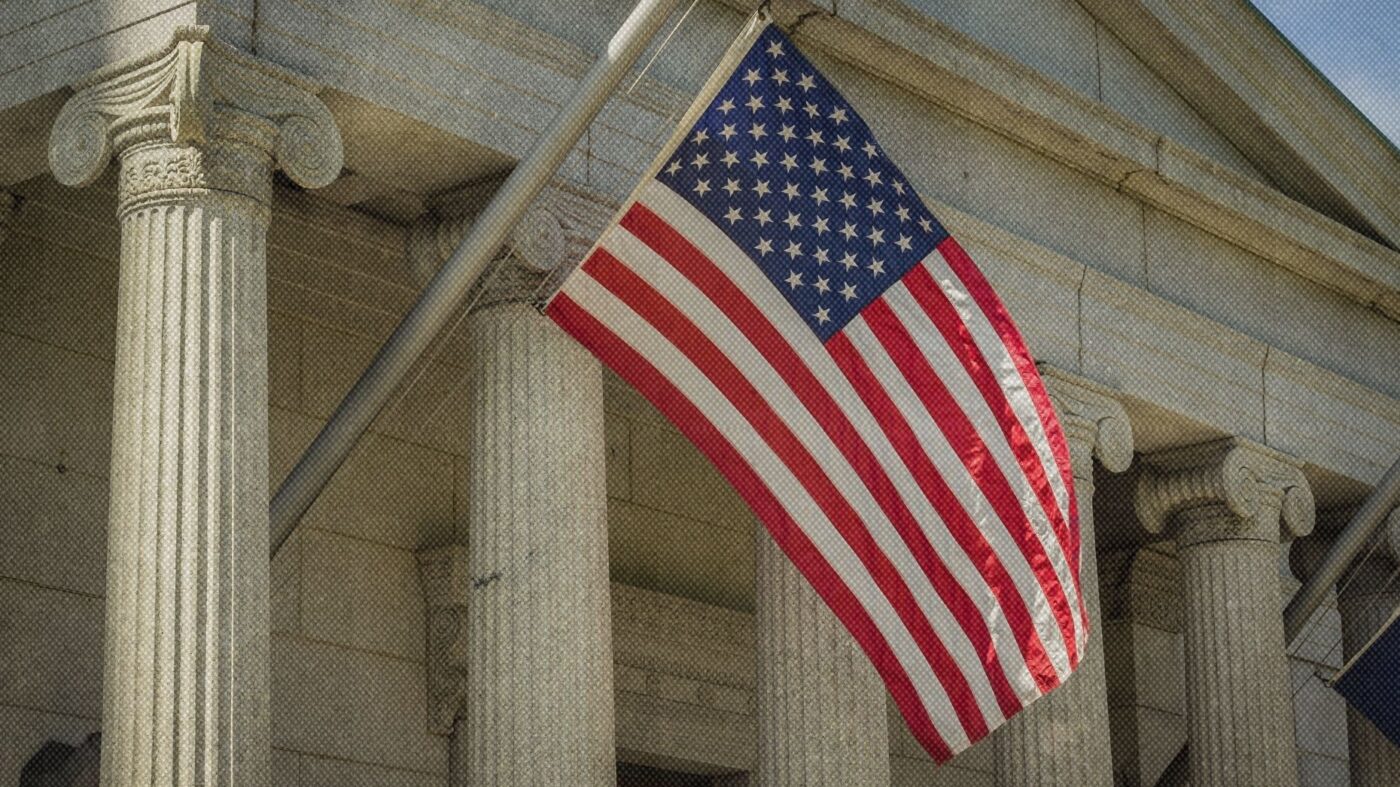 Opinion
In the real estate industry, antitrust lawsuits have become more prevalent in the past few years, but perhaps it's time for litigious parties to take a step back and refocus their energies on sellers and buyers, instead of competitors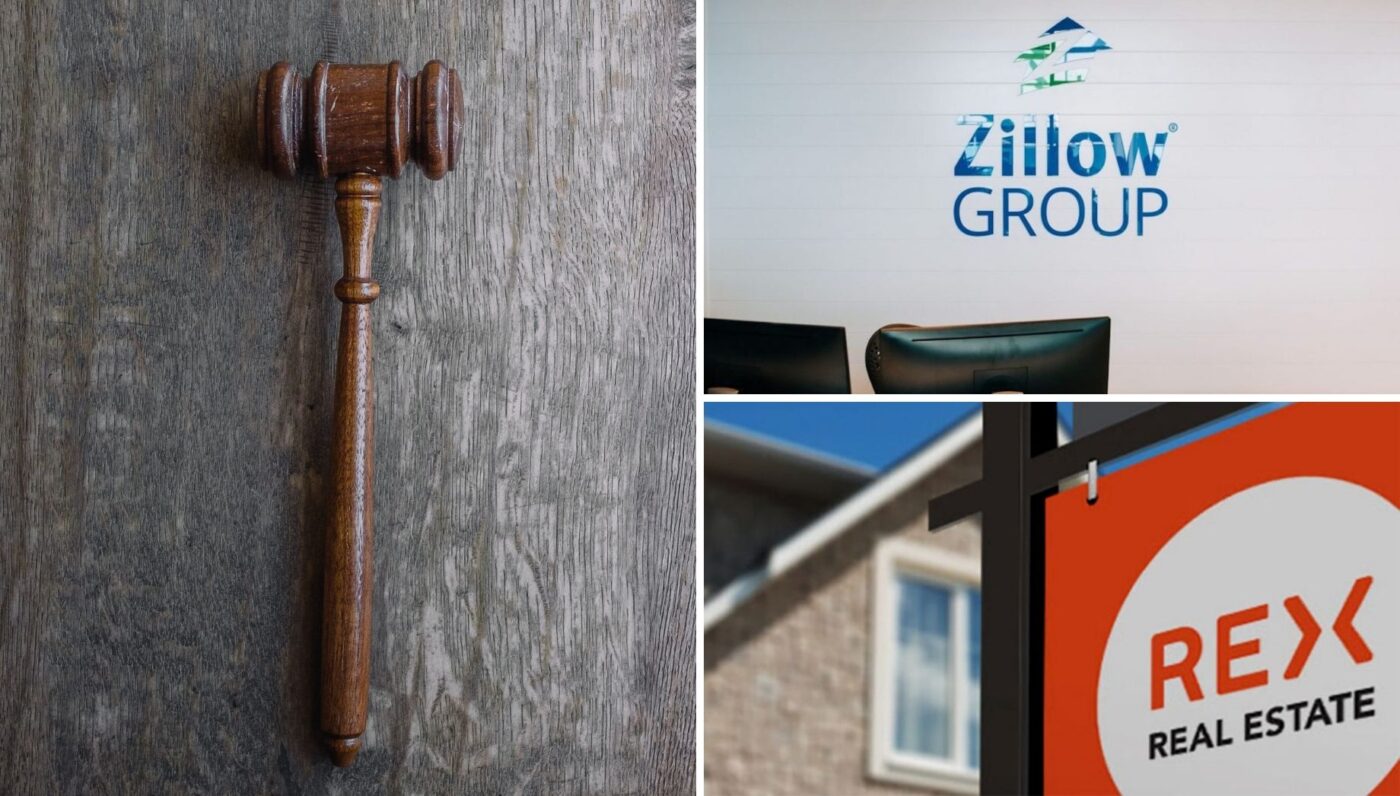 REX alleges Zillow shift to IDX feed is 'driving consumers away from REX'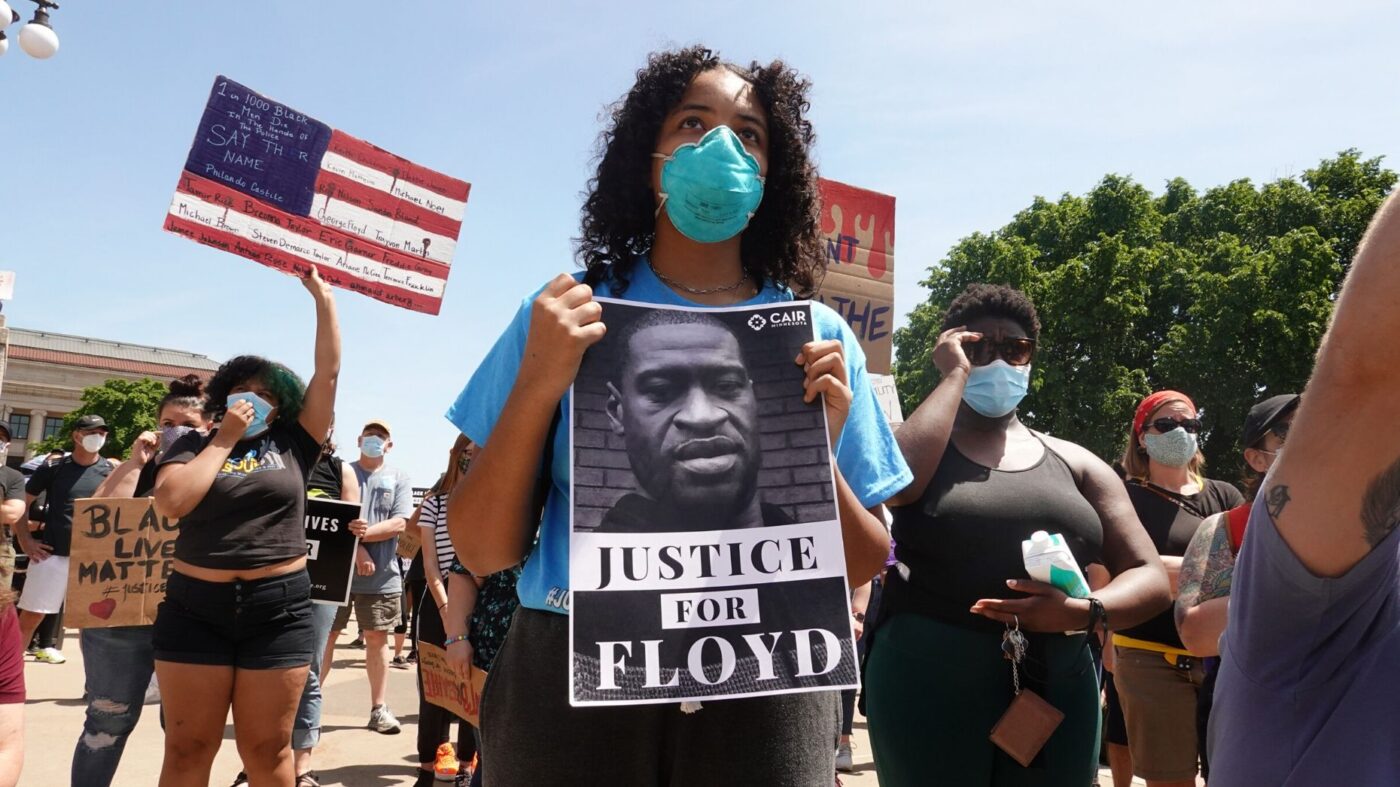 Michigan Realtor Rick Beaudin alleges in a lawsuit filed against the brokerage that an 'unknown BLM representative' pressured RE/MAX of Michigan to fire the agent. The complaint lists 'Black Lives Matter Unknown Associate' as a defendant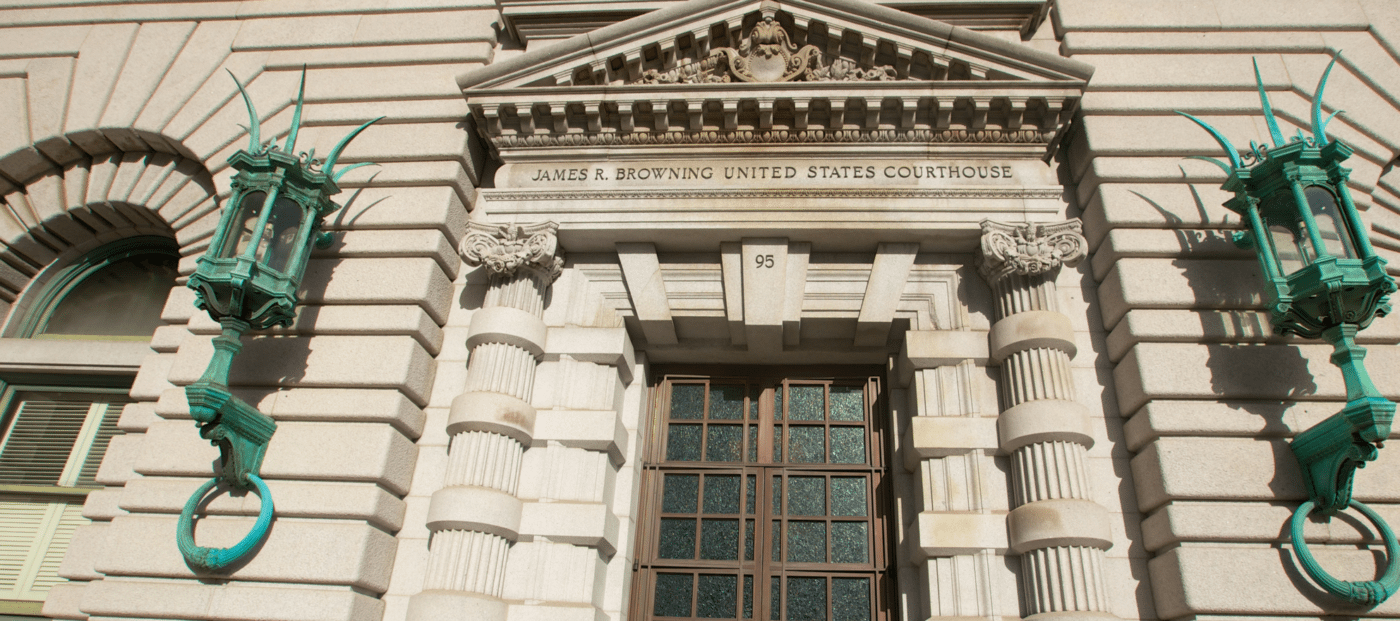 The former private listing network for agents seeks to overturn a ruling that threw out its lawsuit alleging the National Association of Realtors' Clear Cooperation Policy harms competition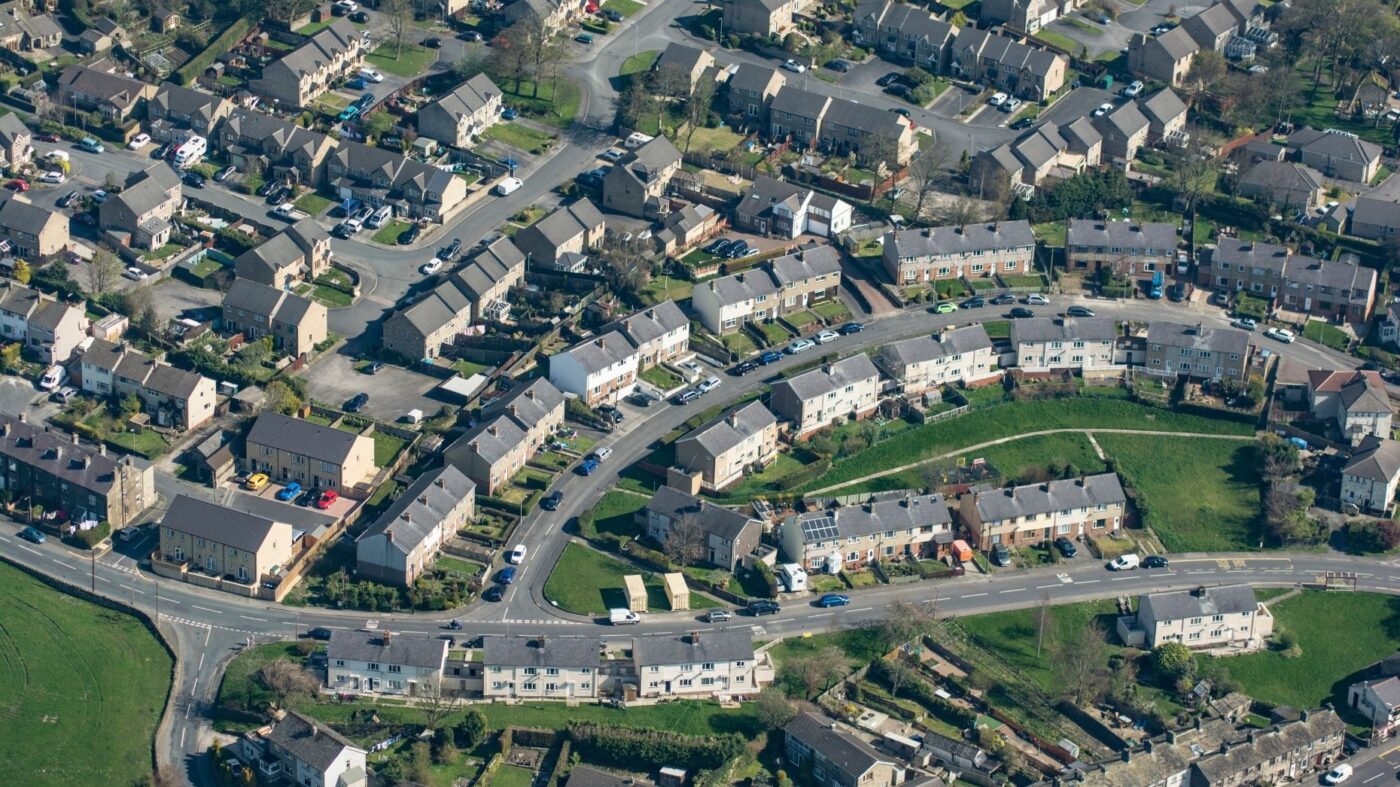 The Pending Home Sales Index declined 2.8% from the previous month to 122.8, but was up 13% from the year before and marked an all-time high for January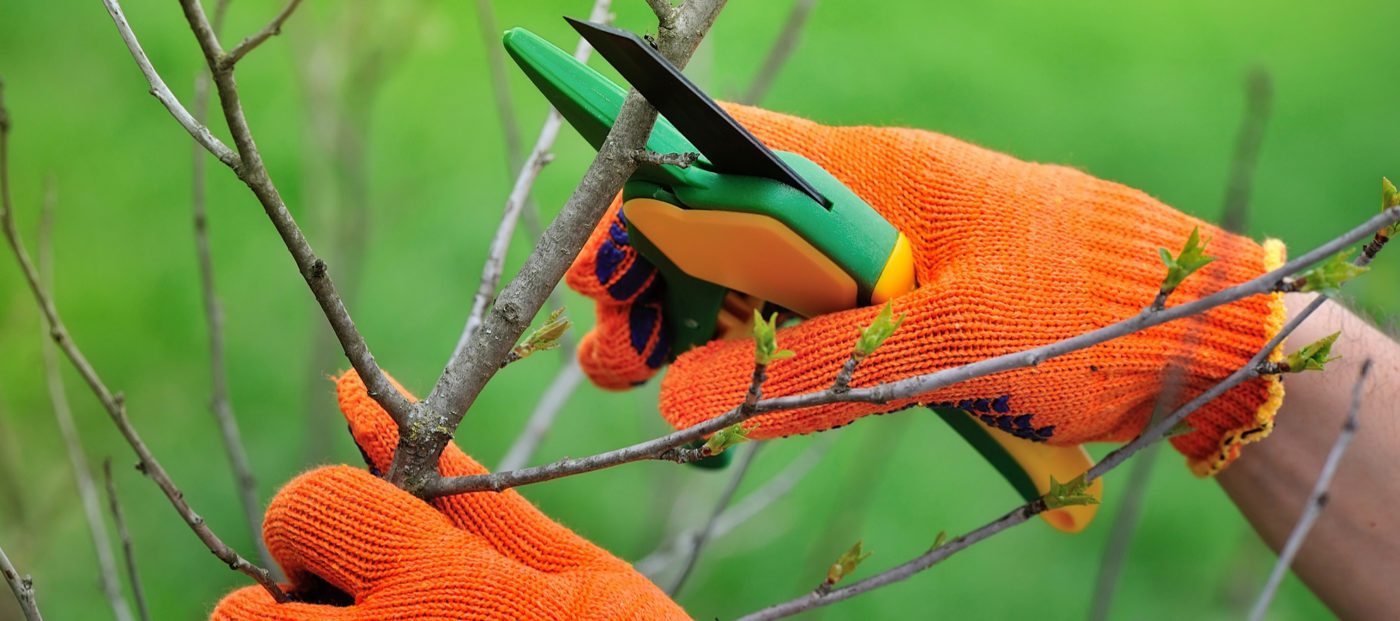 The average buyer broker commission rate iBuyers paid when they resold a home fell to 2.5% in 2020 from 2.8% in 2019, according to a new analysis by Redfin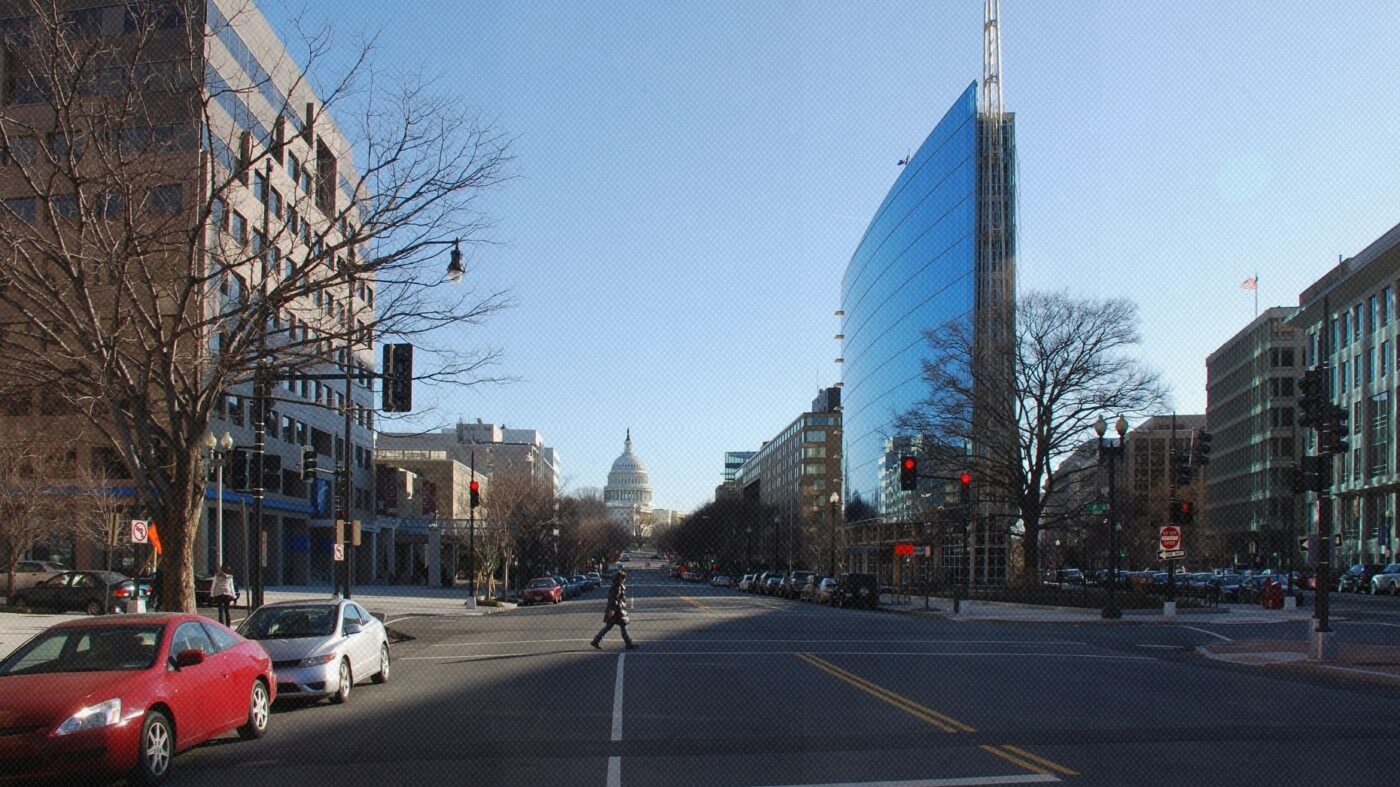 Opinion
Ever wonder what exactly the National Association of Realtors does for you? Here's how I went from vocal critical blogger to NAR defender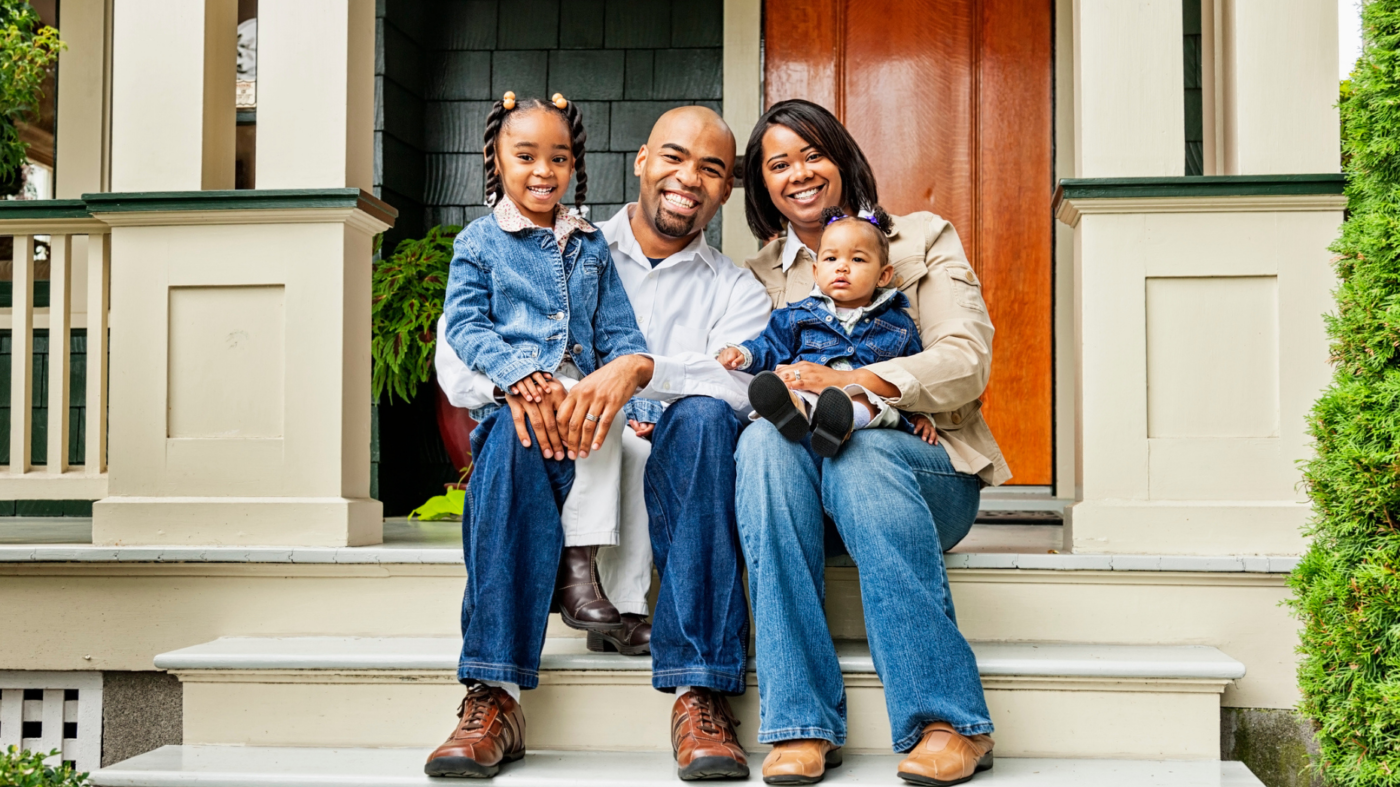 The National Association of Realtors' latest report revealed the systemic issues in housing, education, and jobs keeping minority homebuyers behind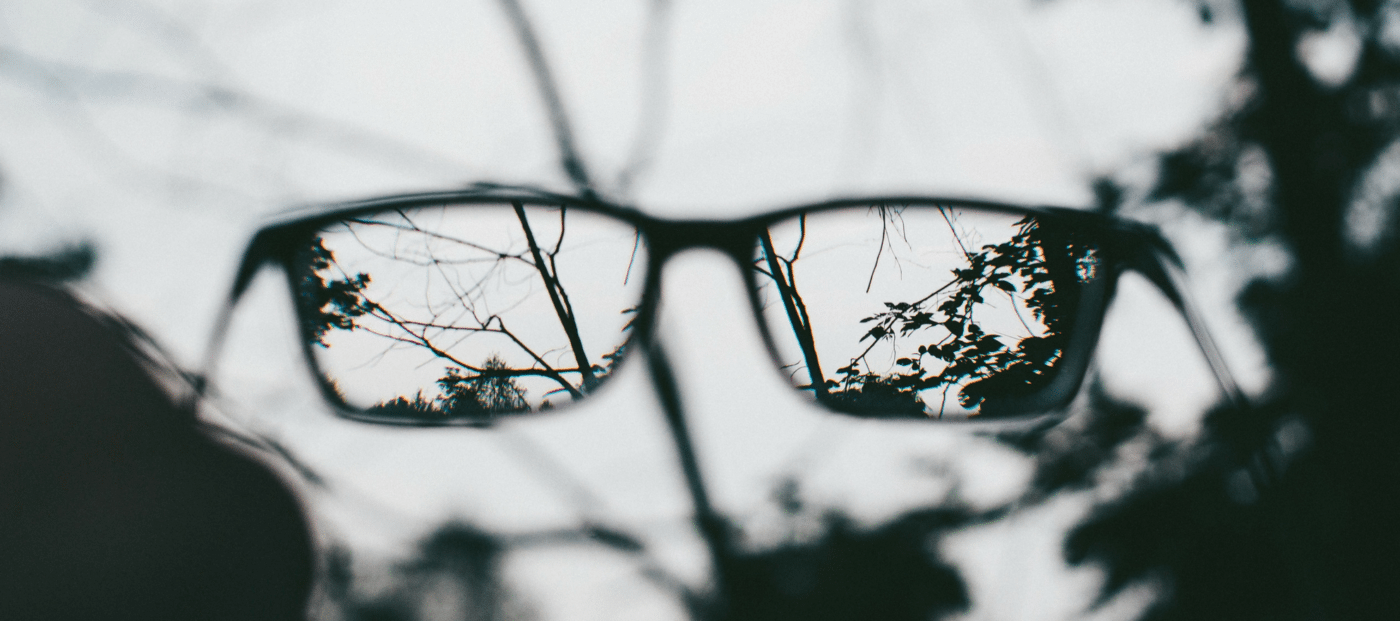 Listing brokers and agents will not be able to opt out of having the compensation they're offering made public, according to the California Regional MLS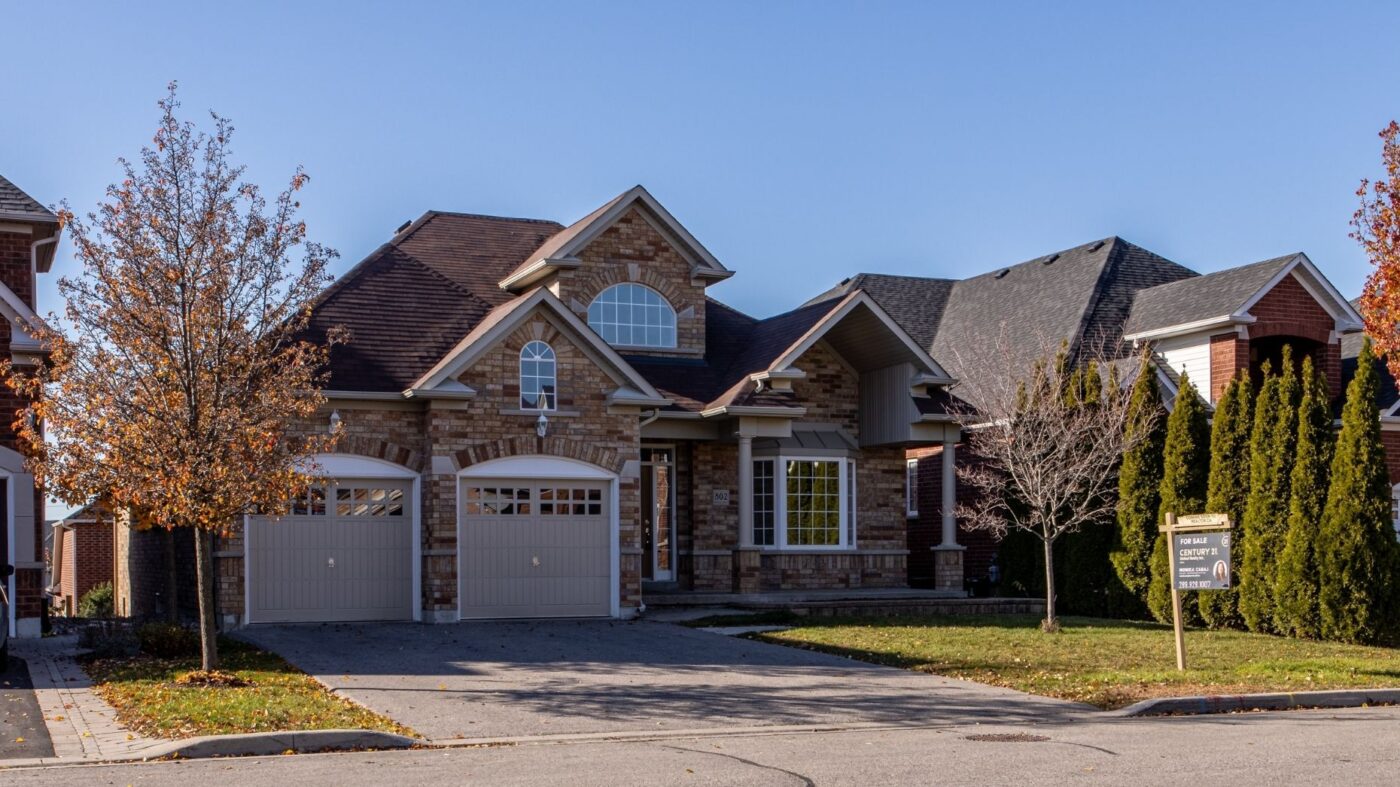 Home price growth was widespread during the fourth quarter of 2020 as mortgage rates and inventory levels both hit record lows, according to the National Association of Realtors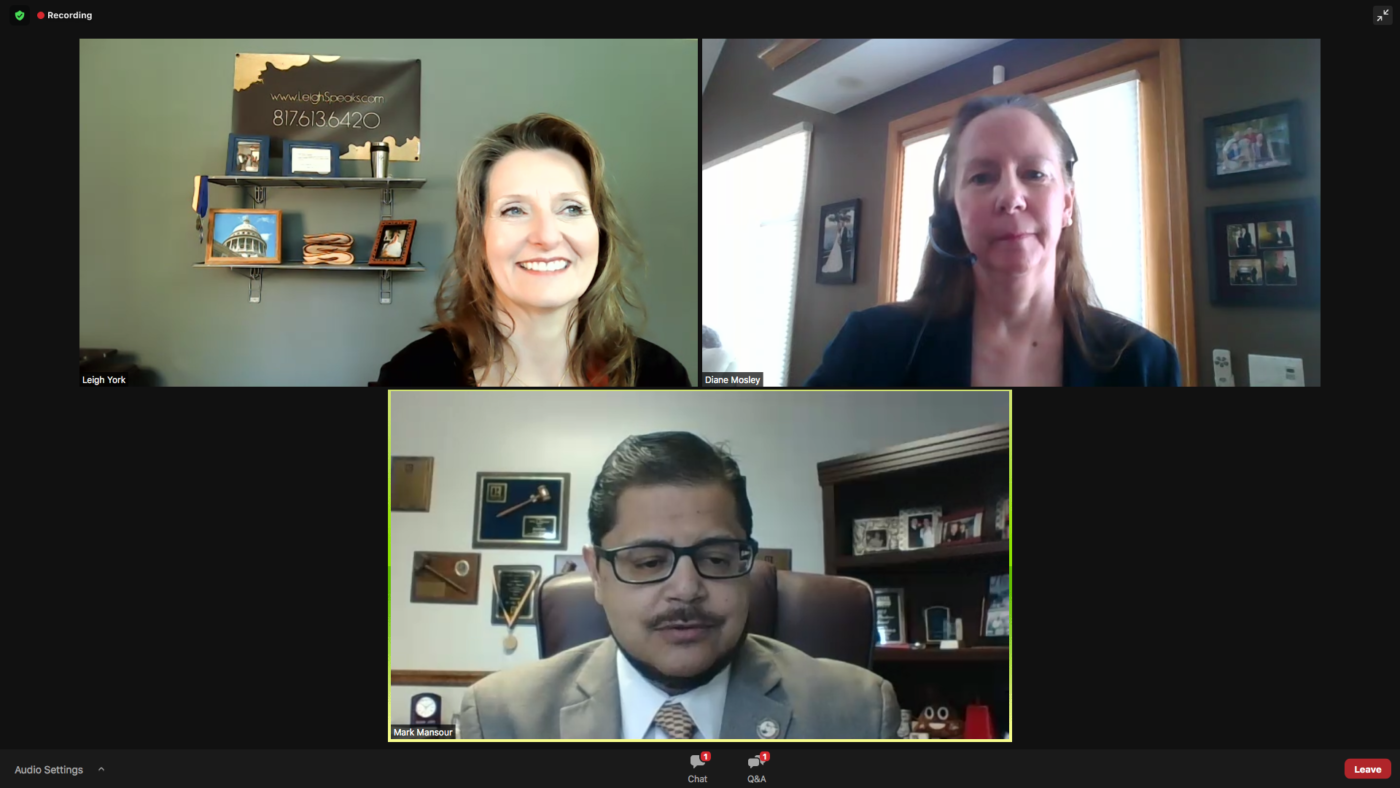 Members found in violation could receive up to $15,000 fine and termination of membership for up to three years -- but circumstances matter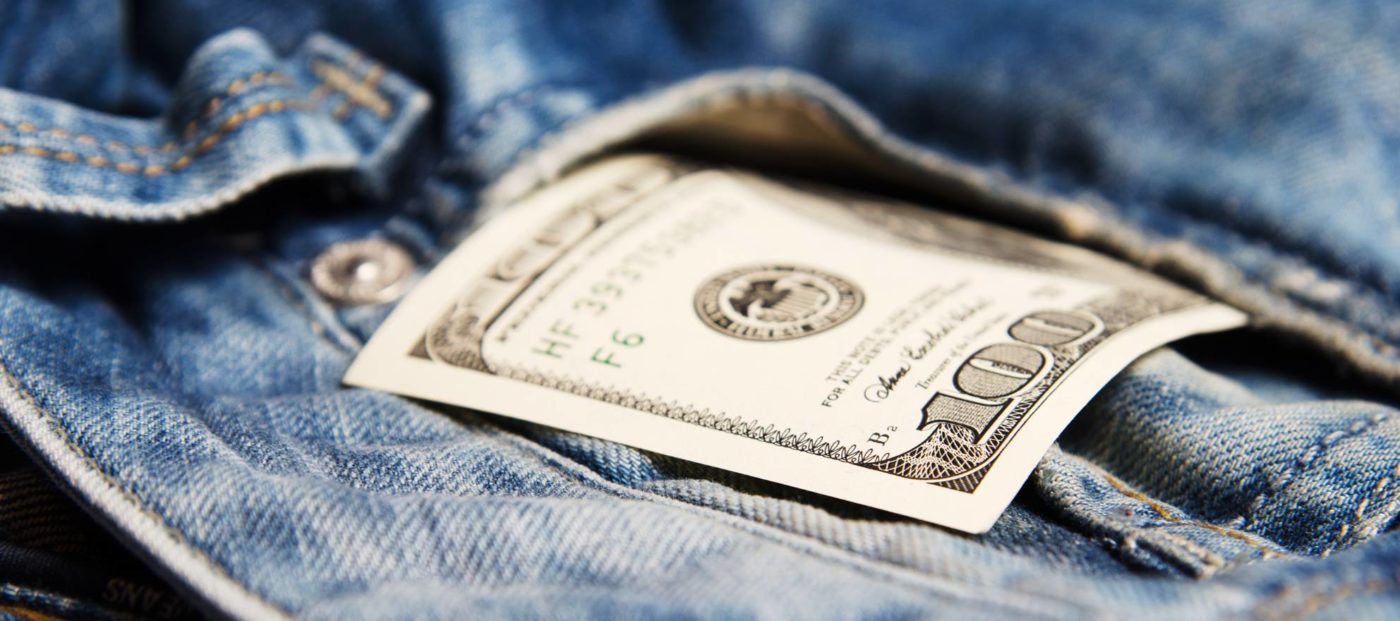 Judge says ThePLS.com failed to plausibly allege the National Association of Realtors' Clear Cooperation Policy harms competition and consumers. To the contrary, the policy has 'some plainly pro-competitive aspects'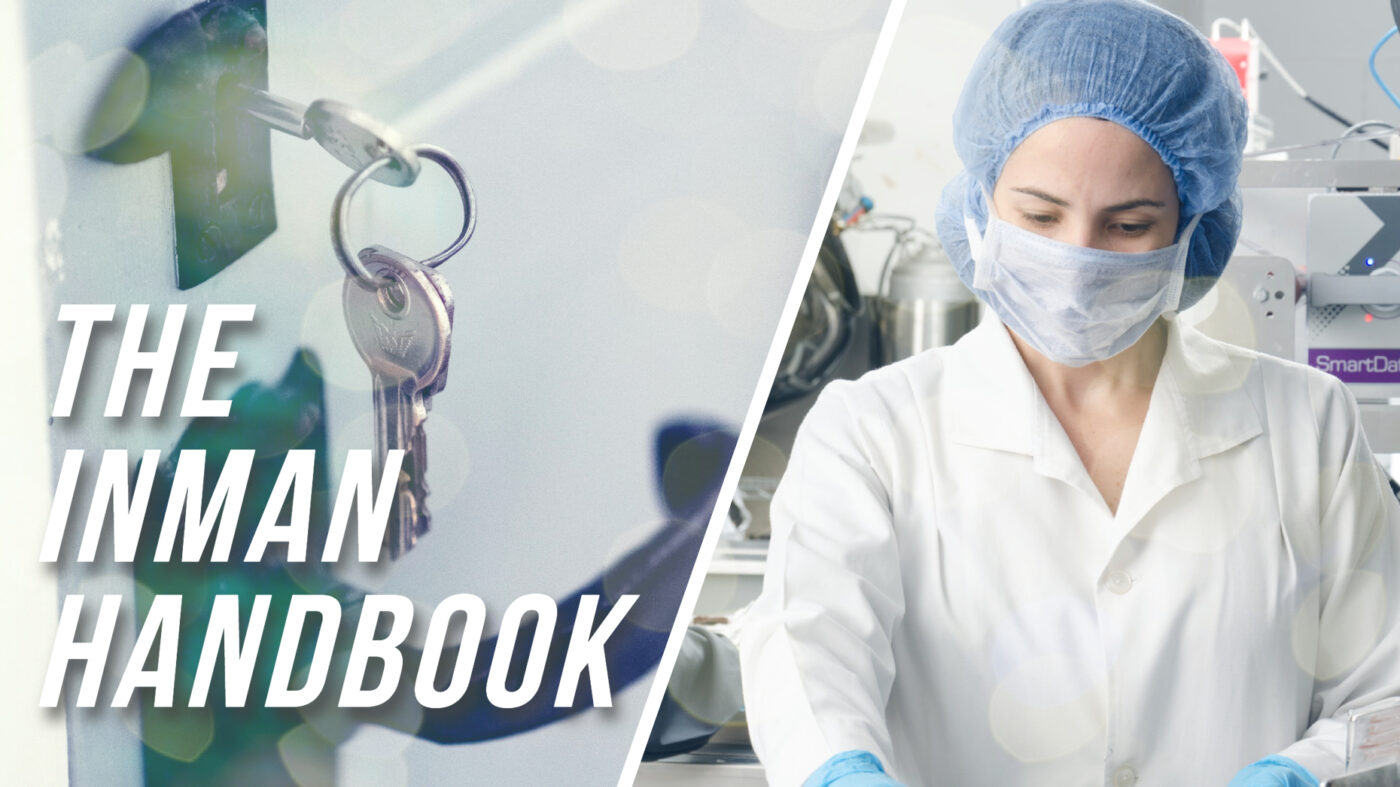 Insurance remains a challenge for many agents, many of whom have independent contractor status. But there are more and more options out there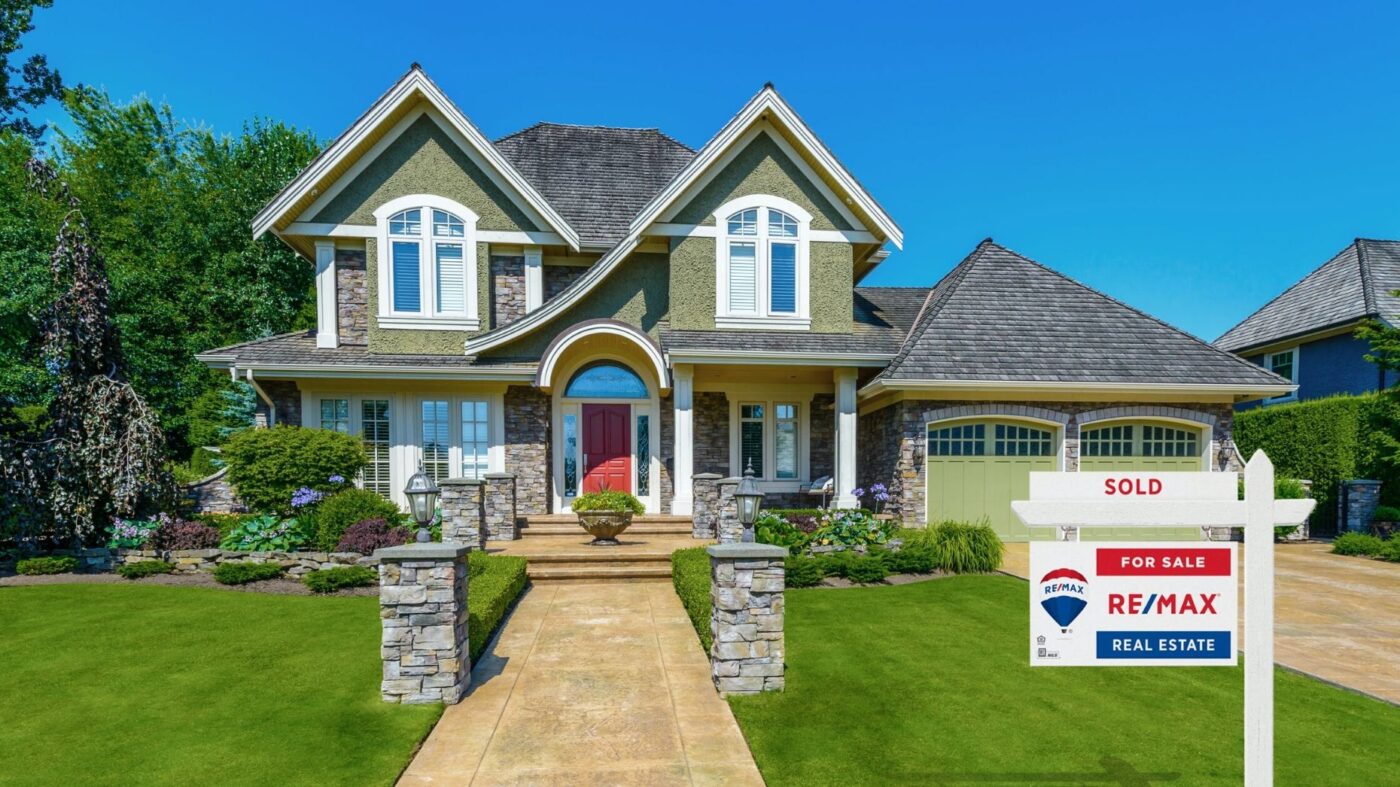 The move comes in the wake of the agreement between NAR and DOJ concerning Realtor competition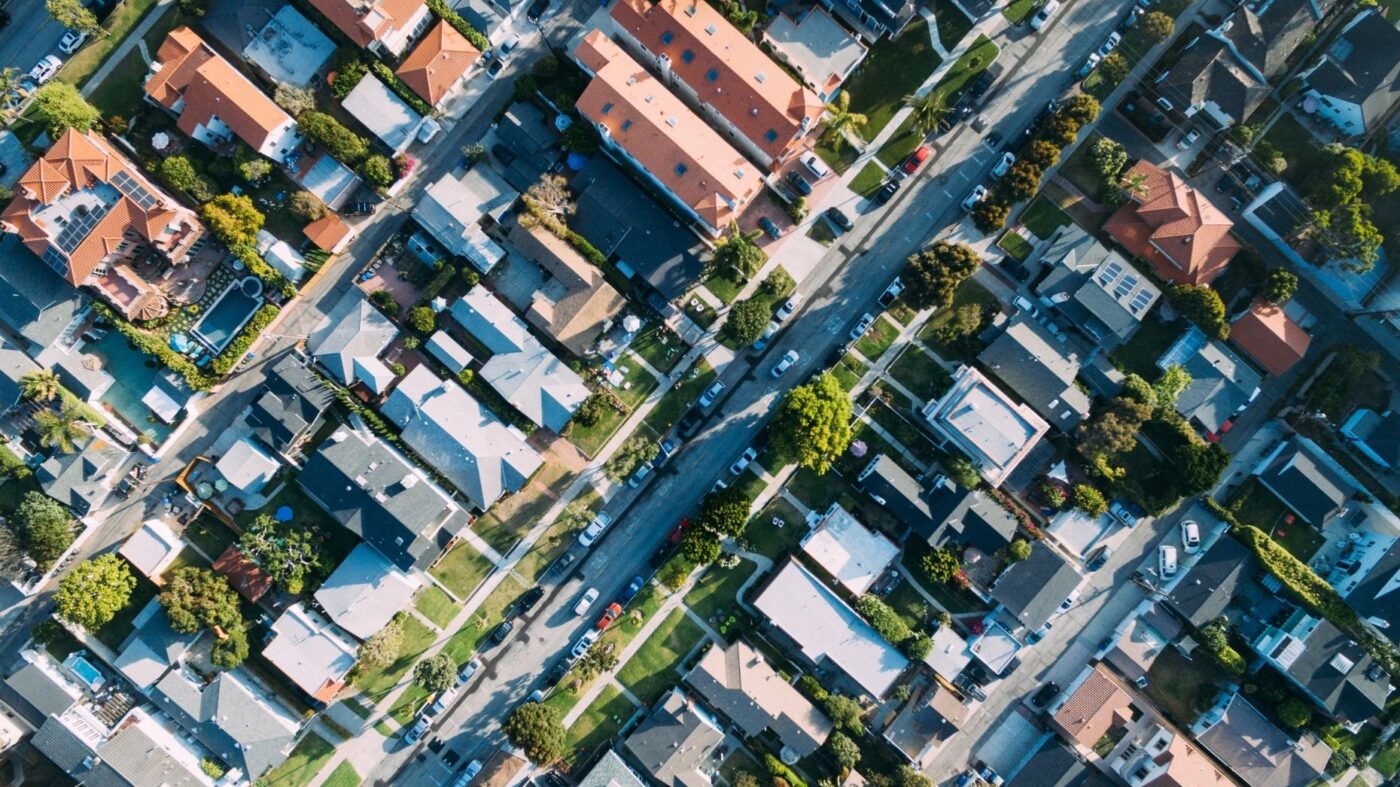 Despite continuing monthly declines, the Pending Home Sales Index (PHSI) hit an all-time high for the month of December at 125.5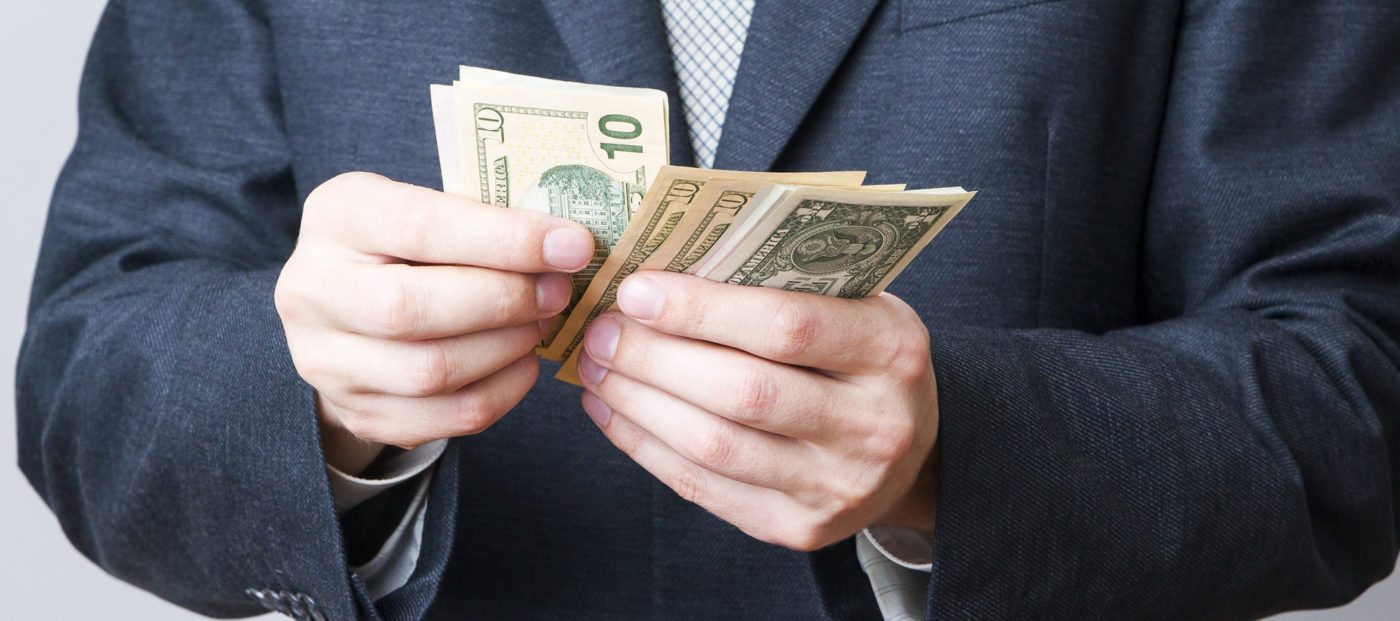 A new lawsuit filed earlier this week sits in stark contrast to 3 previous homeseller suits that allege commission sharing between cooperating brokers inflates seller costs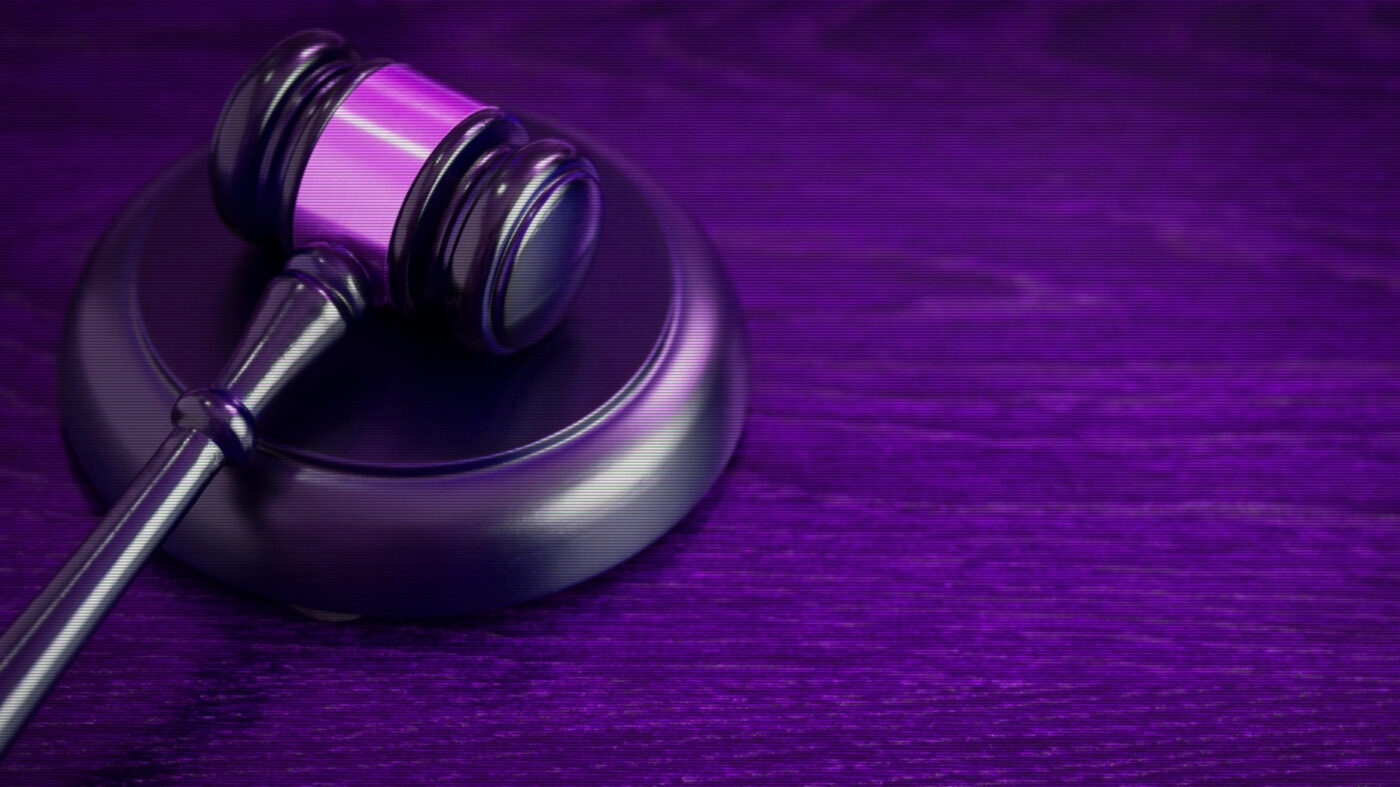 Opinion
Yes, the NAR Code of Ethics is a higher standard — but it isn't the highest standard. Here's what one broker thinks about self-policing among Realtors and the consequences of ethics violations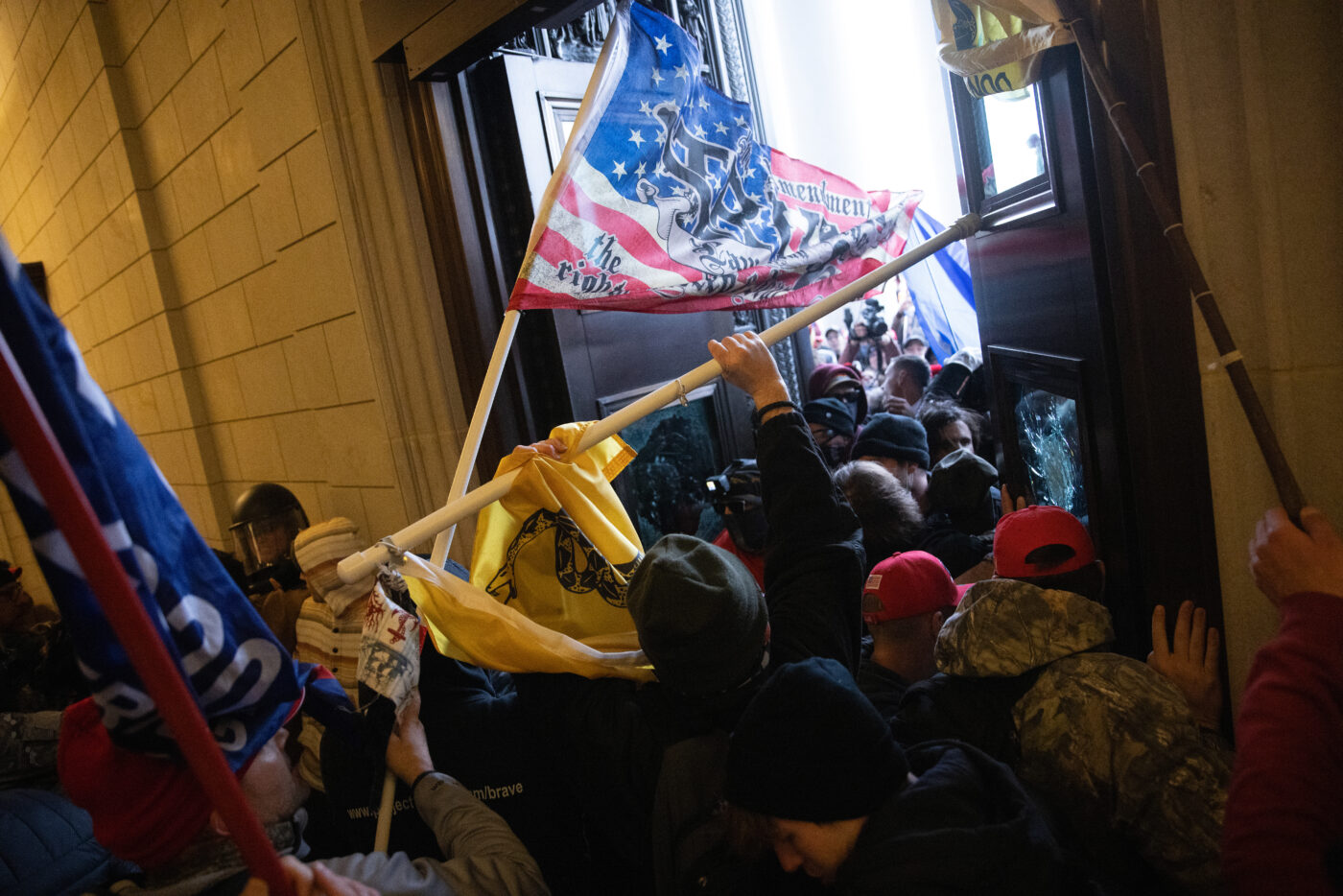 Realtors convicted of a 'felony or crime involving moral turpitude' may be subject to discipline under membership rule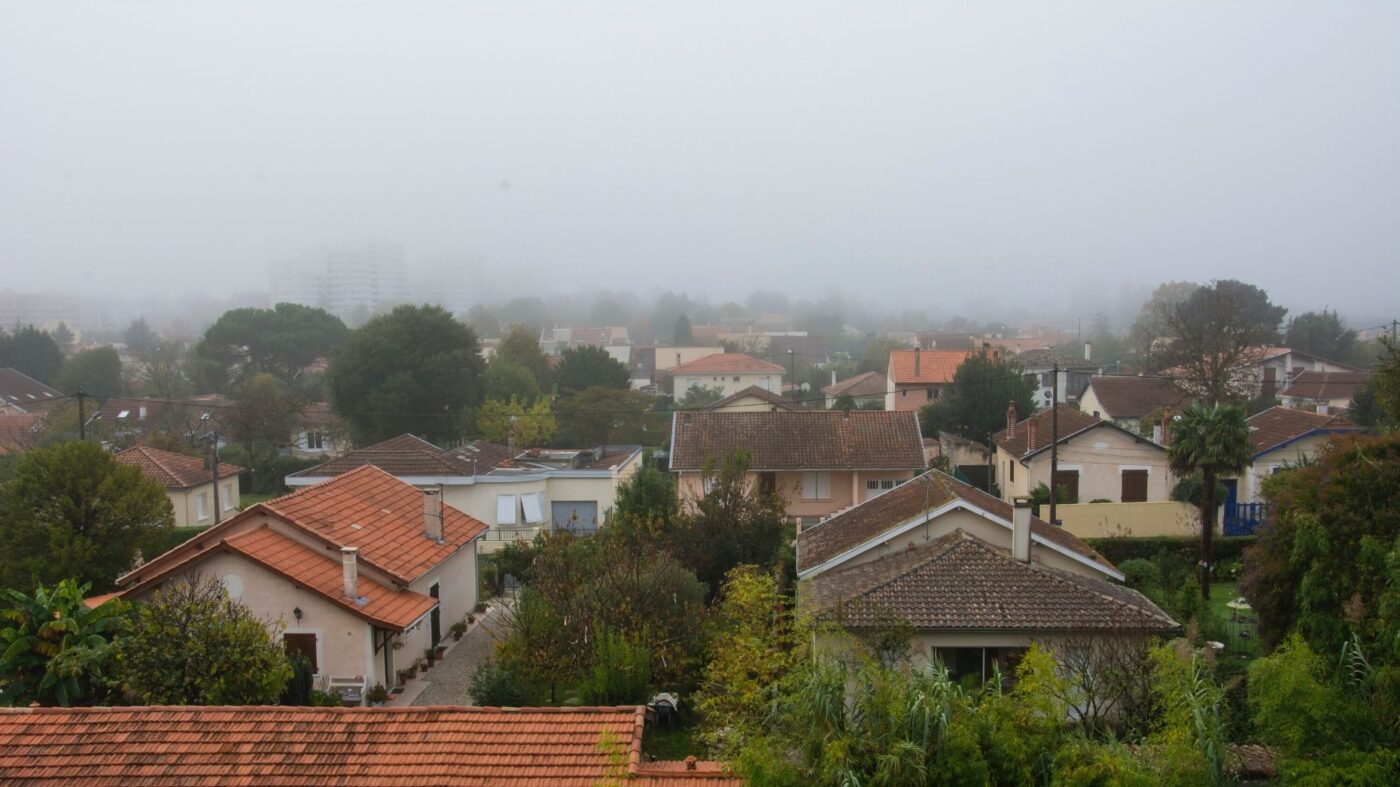 Just as the real estate industry suspected, existing-home sales surged in 2020, up 5.9% from the year previous and to a level unseen since the Great Recession, according to new data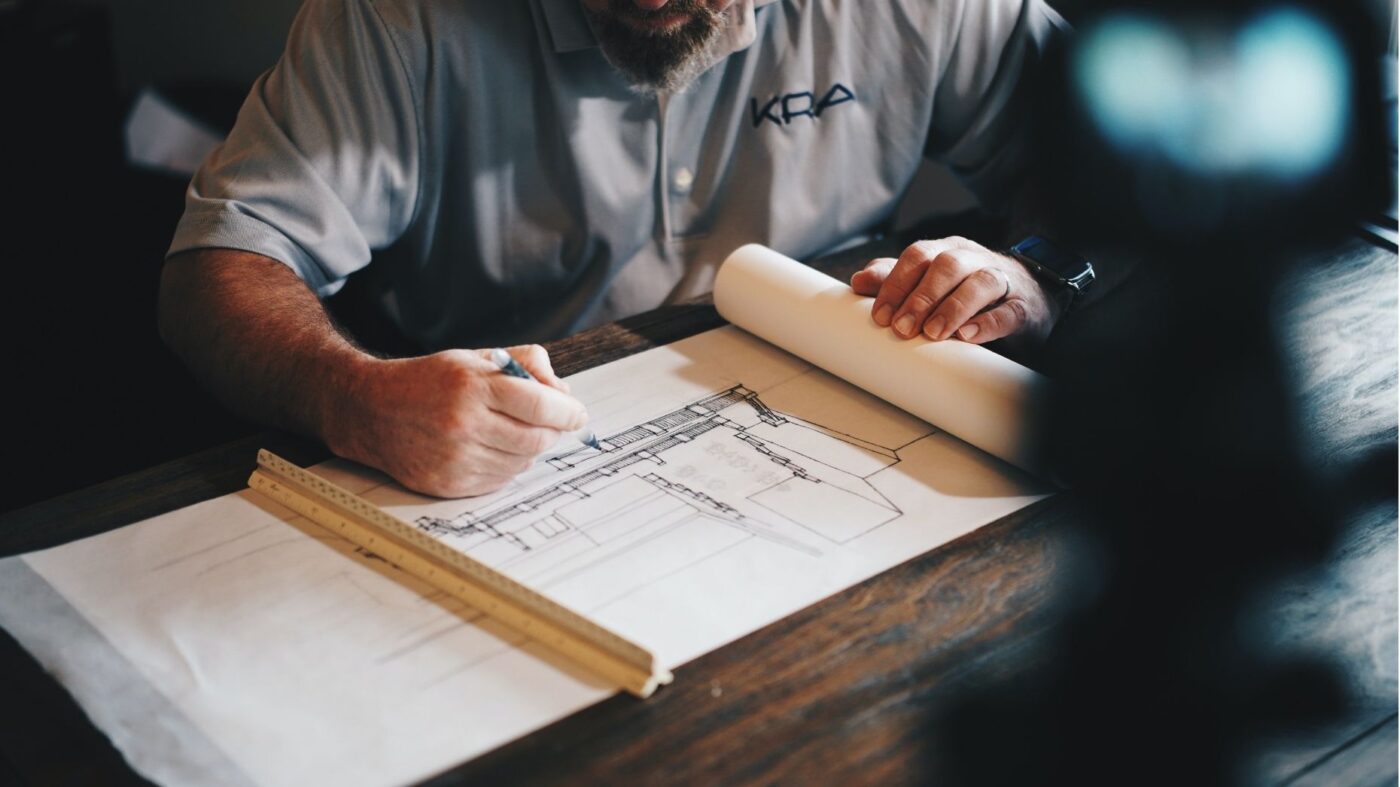 New homes authorized by permits were up 17% year over year in December, according to the US Census Bureau and US Department of Housing and Urban Development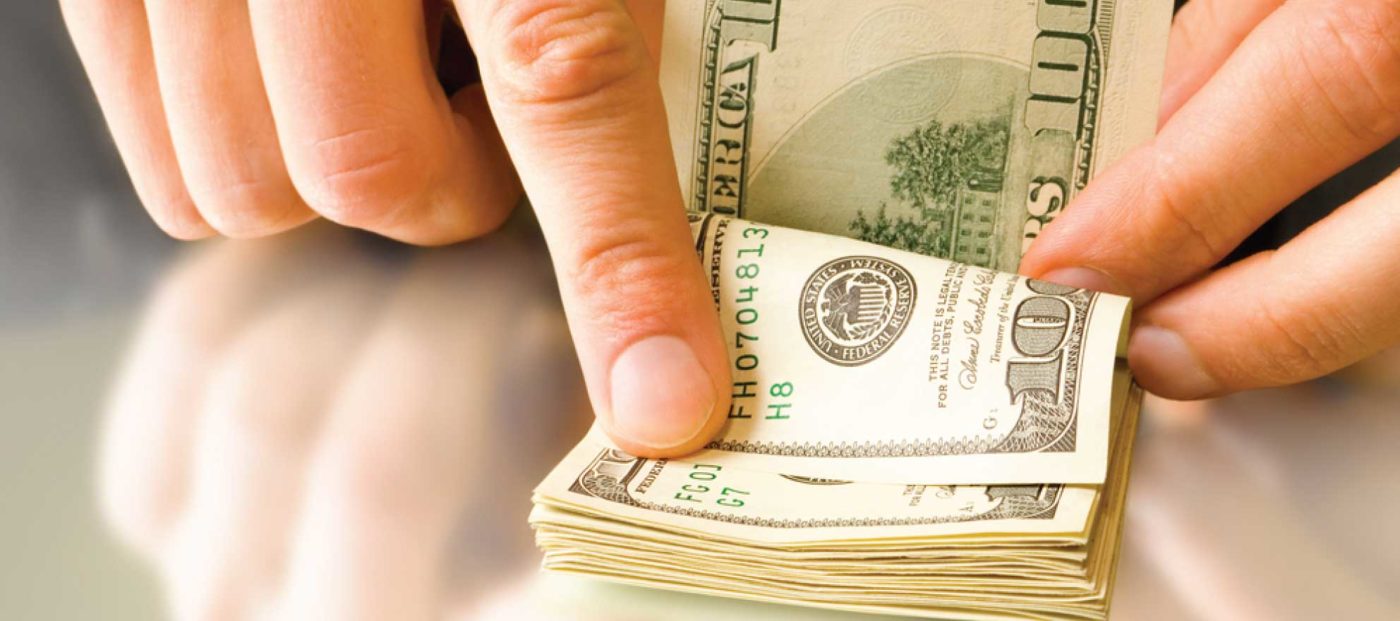 Members call for changes to the Realtors Political Action Committee after lawmakers voted against certifying results of presidential election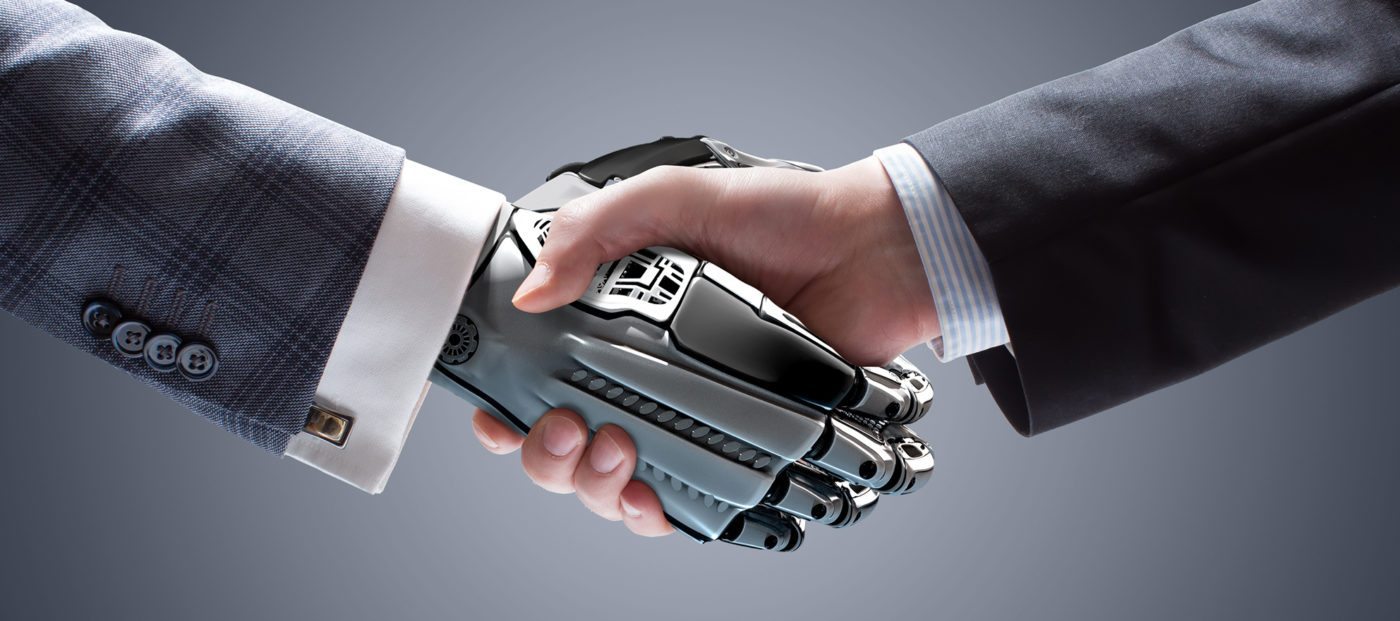 The Realtors Legislative Meetings & Trade Expo will be held online May 3-14. Some fear that an earlier event to be held in person in April will be a COVID-19 'super spreader'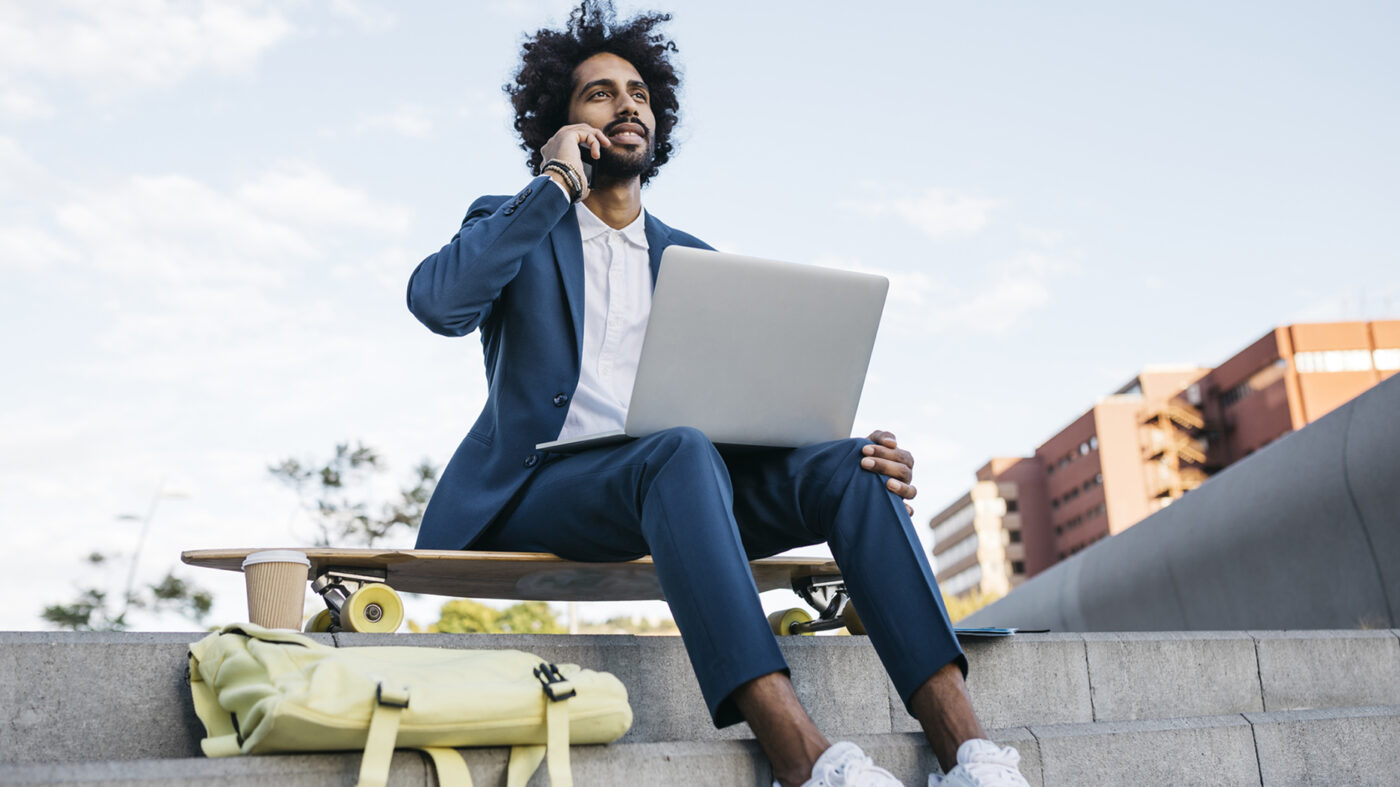 With the COVID-19 vaccine rolling out across the country, many companies and associations are planning in-person events for the coming year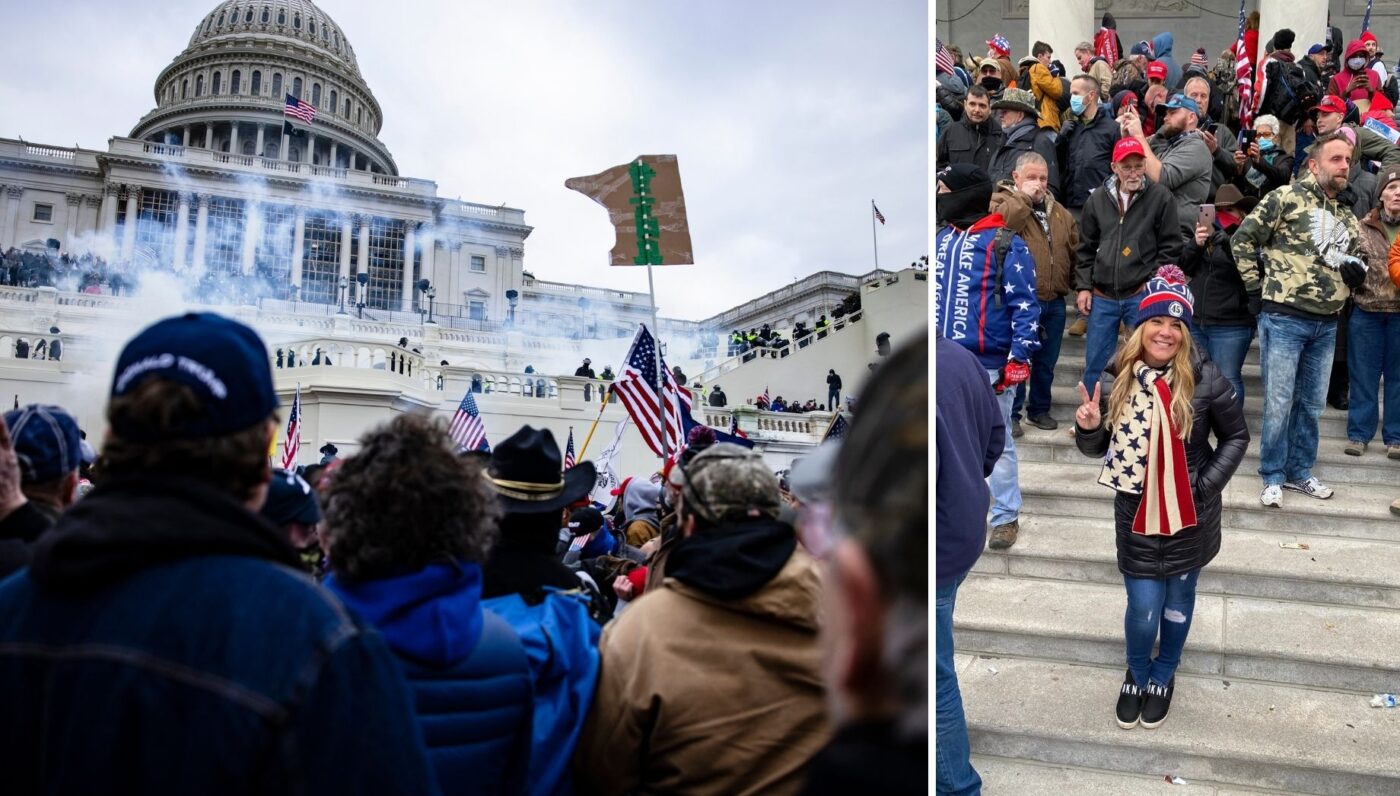 Standing on the steps of the Capitol in a now deleted video, Frisco, Texas, agent Jenna Ryan appears to say, 'Y'all know who to hire for your Realtor. Jenna Ryan for your Realtor.'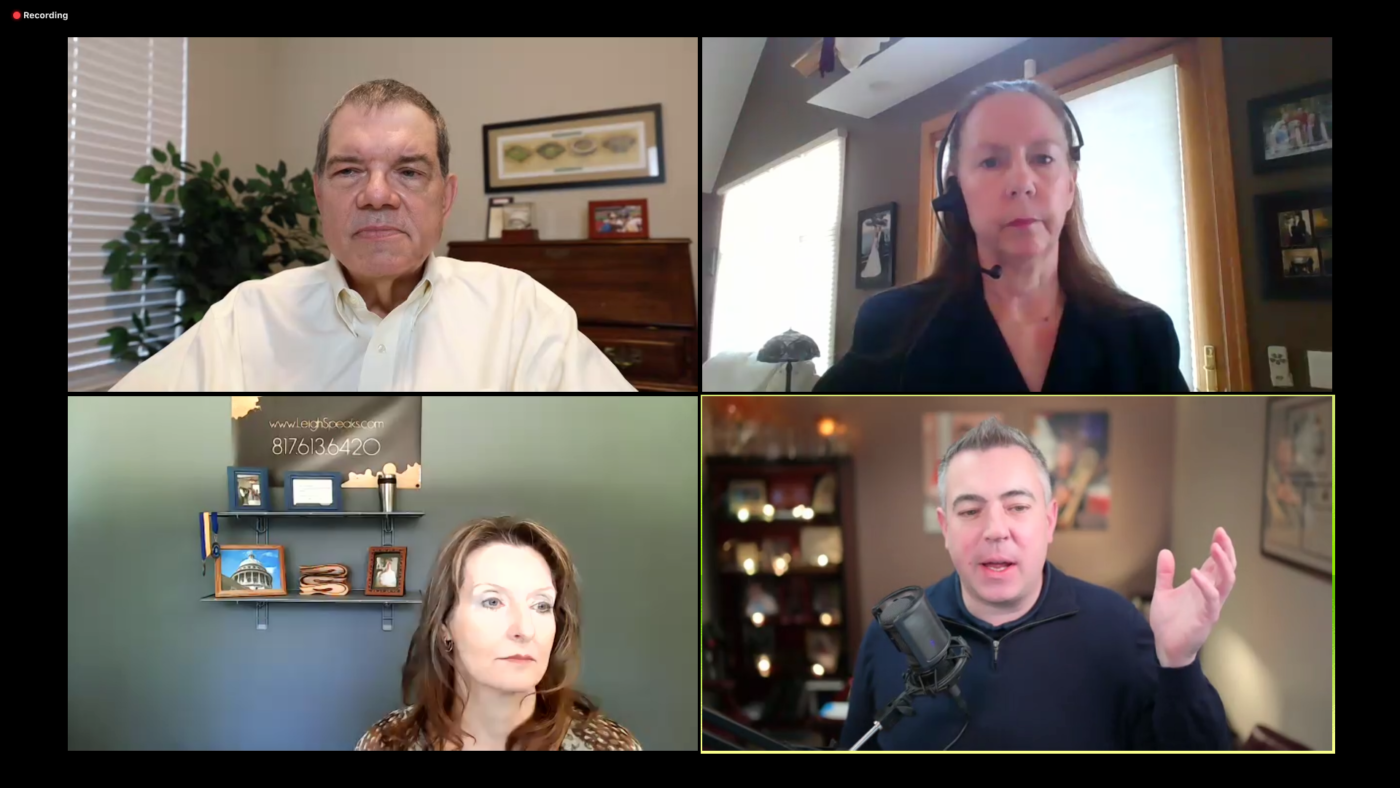 According to the trade group, 'merely being a participant in something that appears likely to involve criminal activity does not automatically invoke' rule against hate speech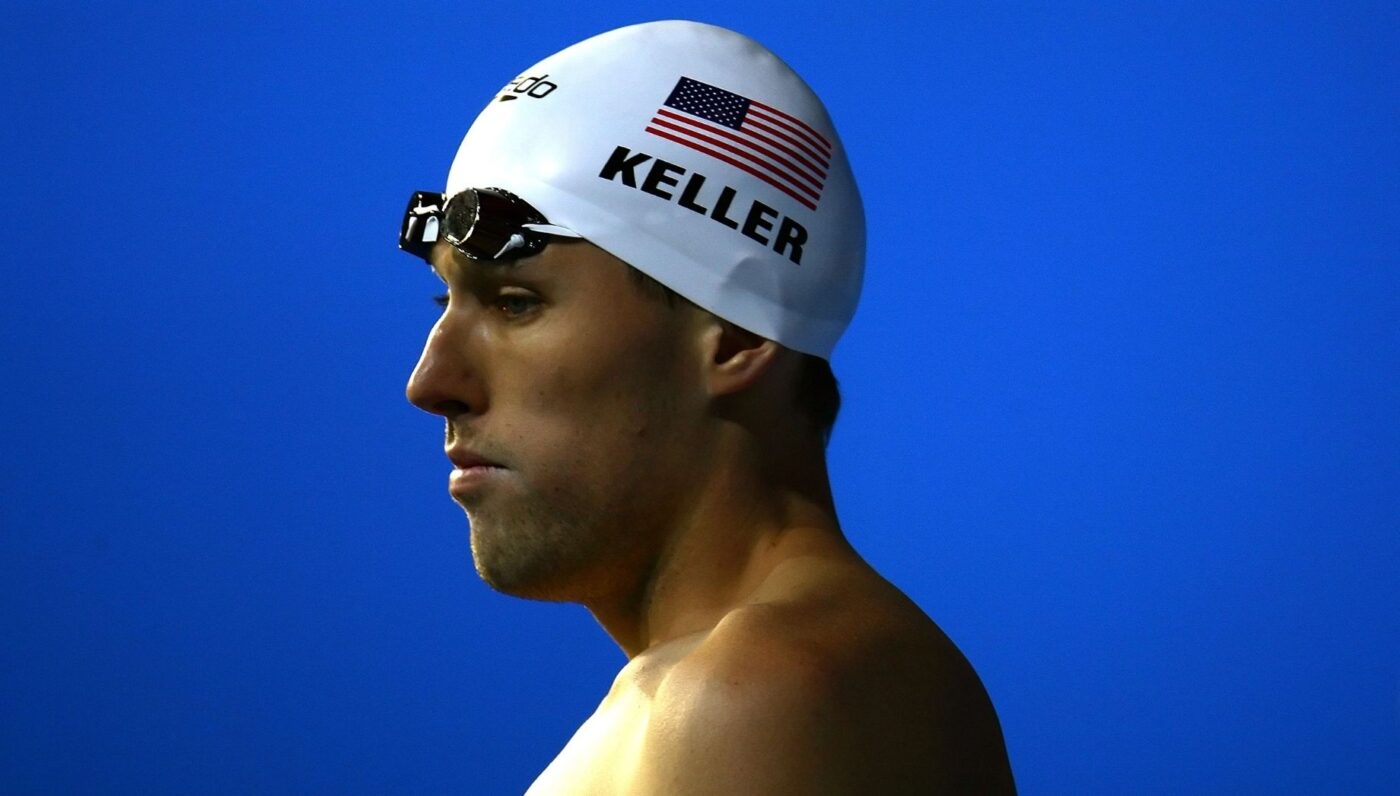 Klete Keller, a former Olympian and commercial real estate agent in Colorado Springs, resigned from his brokerage earlier this week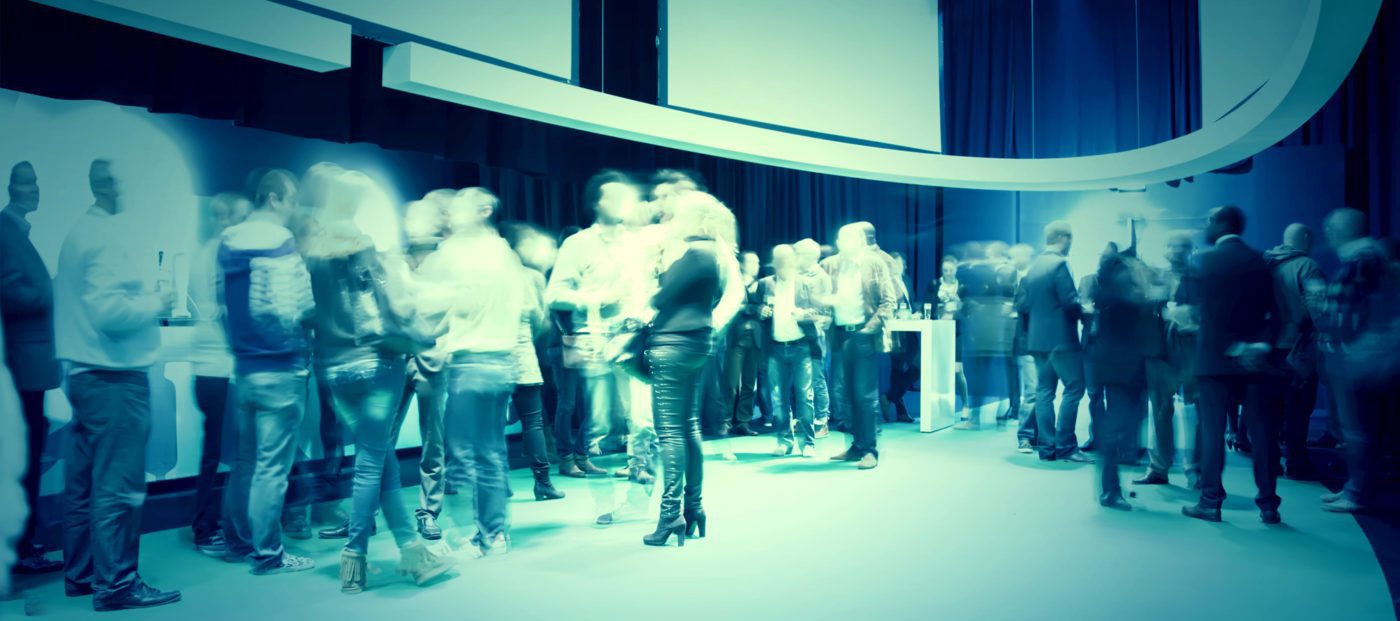 Trade group says it's monitoring CDC guidelines, host city restrictions, the current trajectory of infections and vaccination rates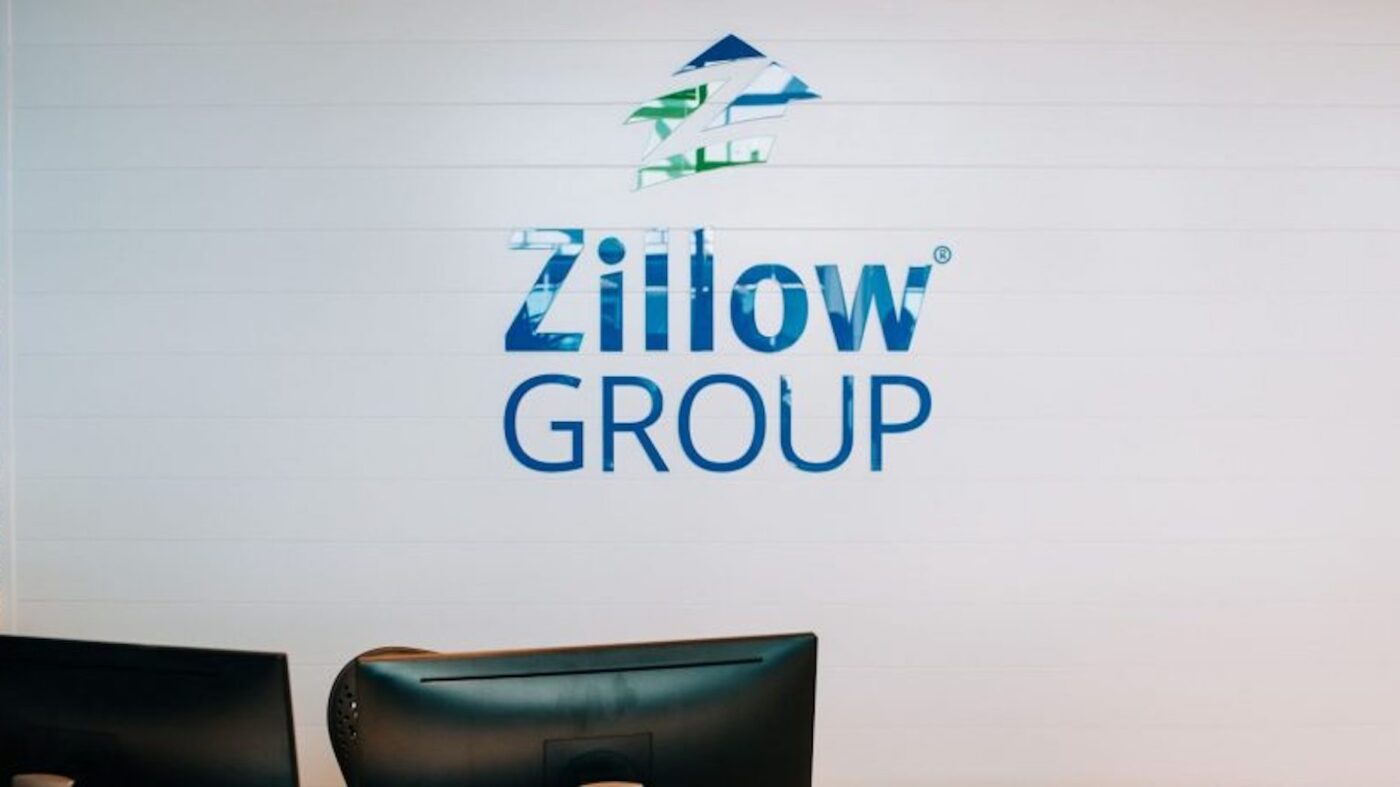 The company didn't donate to any of the election objectors during the previous election cycle but officially vowed to withhold any support moving forward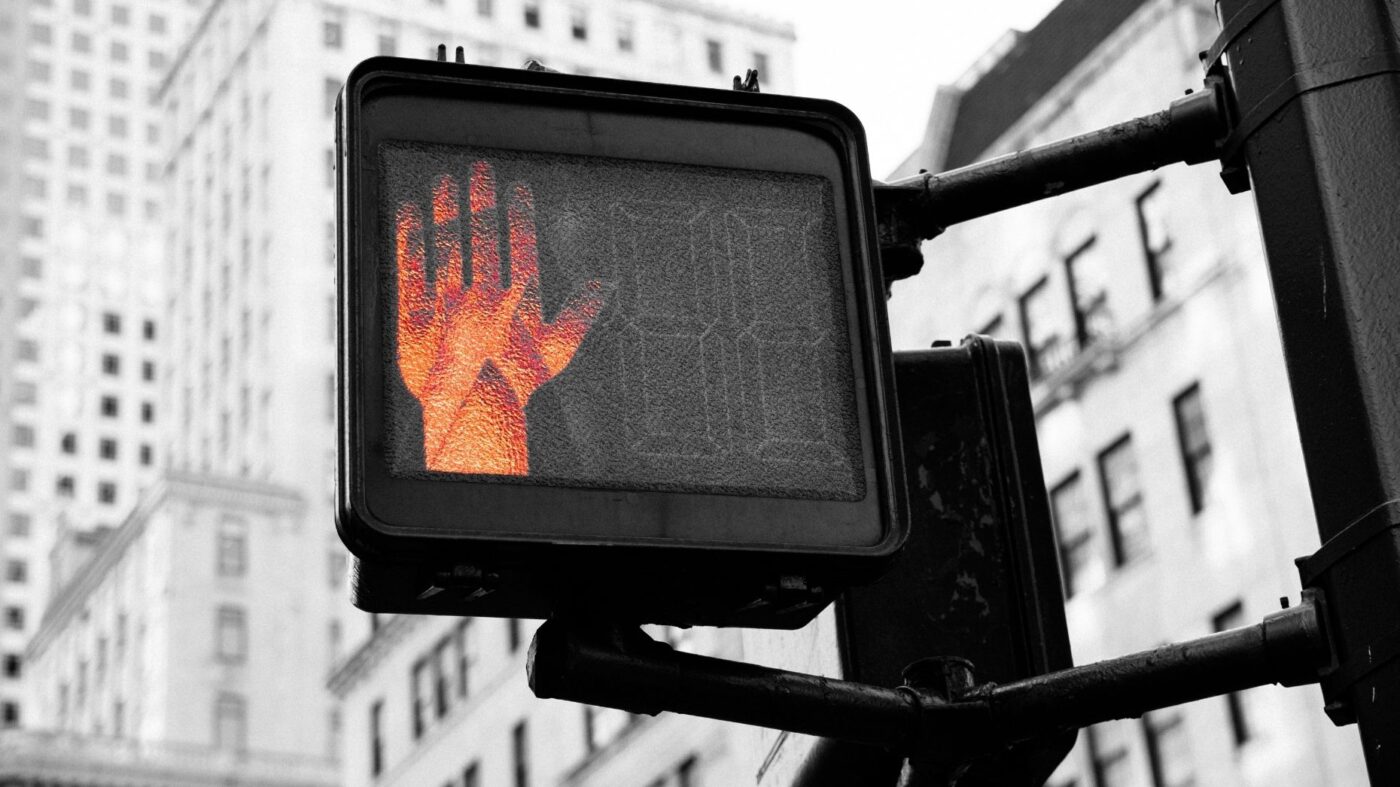 Alabama and Georgia Realtors suspend their lawsuit against the Trump administration at least until February after legislation extends moratorium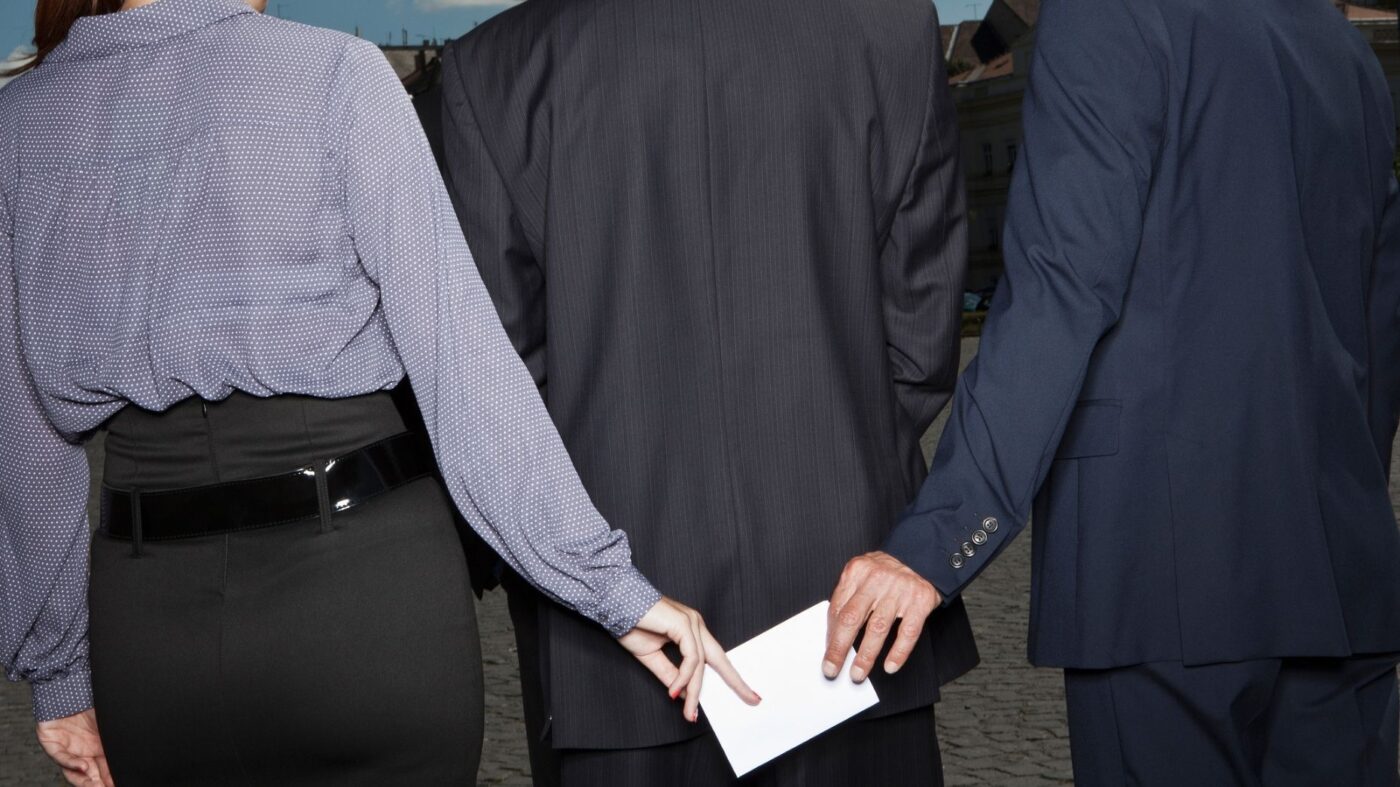 REX CEO Jack Ryan said he believed the recordings contributed to getting the US Justice Department's antitrust lawsuit against the National Association of Realtors off the ground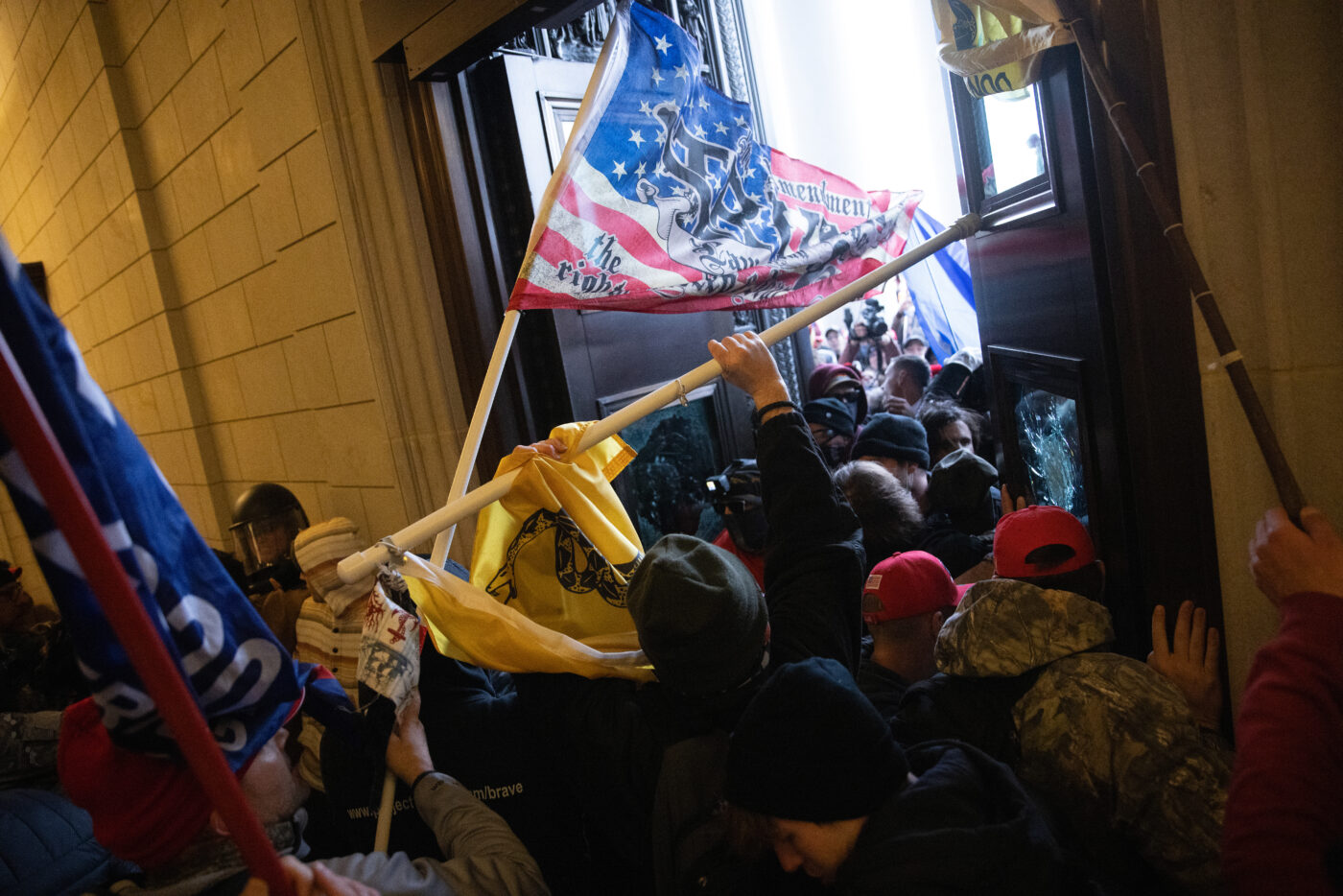 'We are committed to taking any action that is deemed appropriate and in the best interest of our association, our 1.4 million members, and our nation as a whole at the conclusion of these investigations,' NAR said in a statement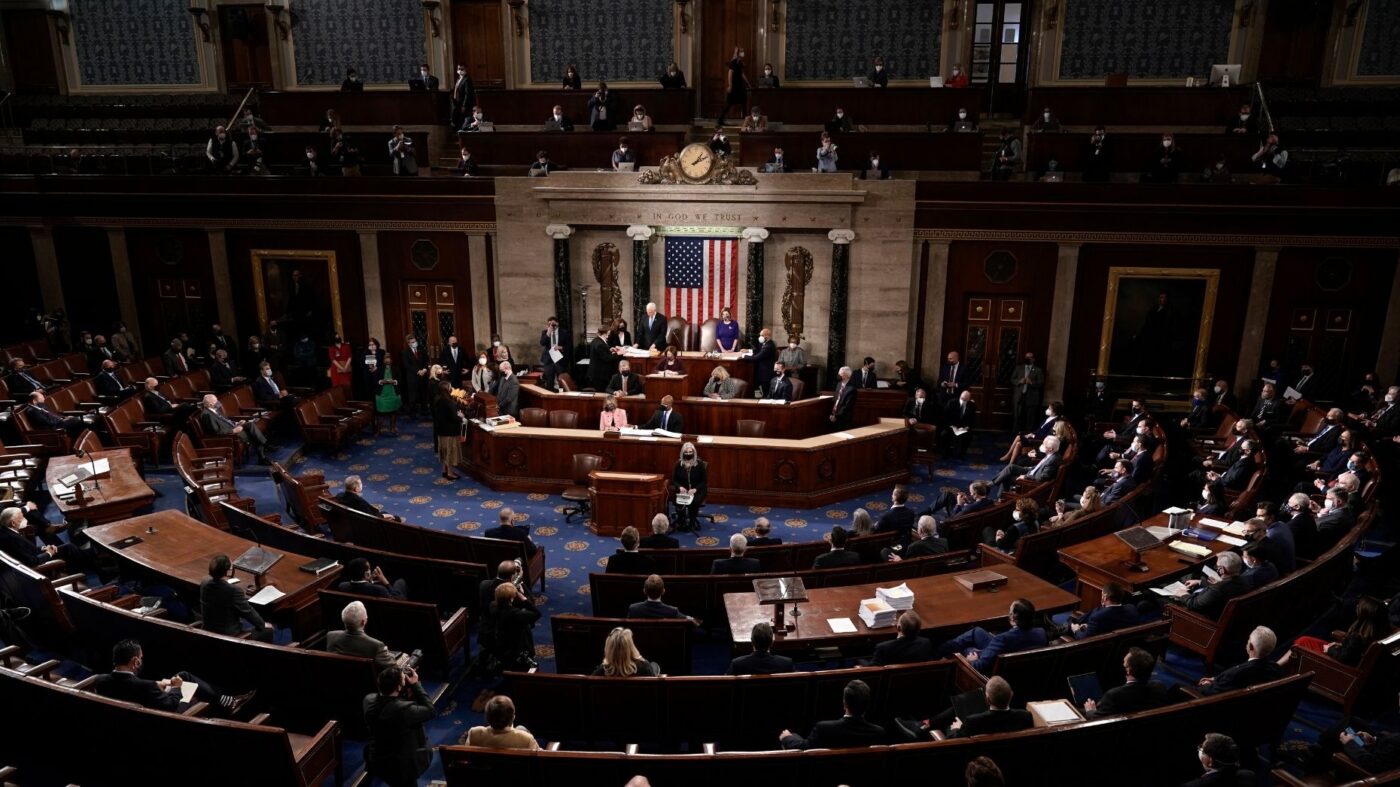 The moves come as a number of major companies say they are suspending political campaign contributions through PACs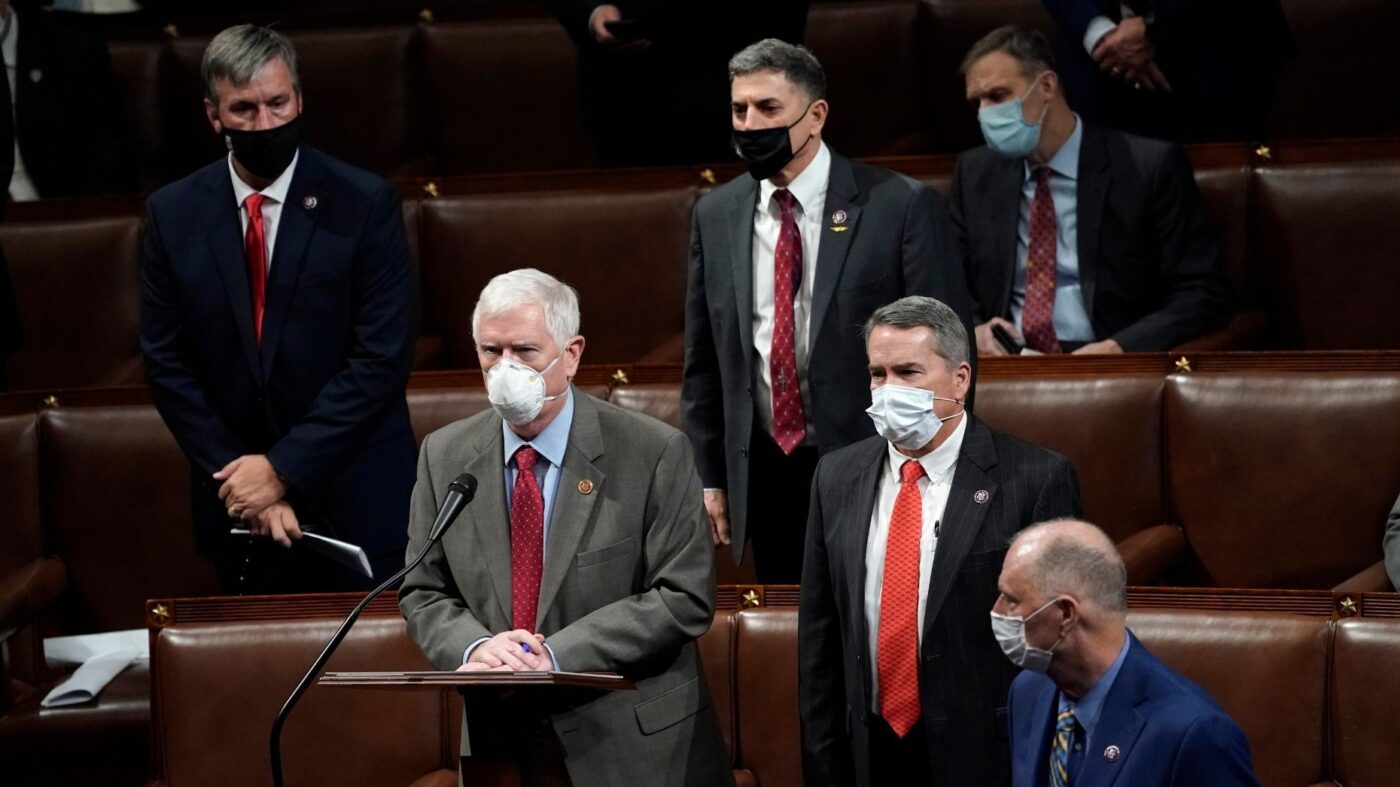 As violence unfolded, real estate leaders and trade groups issued strongly worded statements decrying the violence. They are not, however, committing to no longer donating money to the campaigns of lawmakers who voted against certification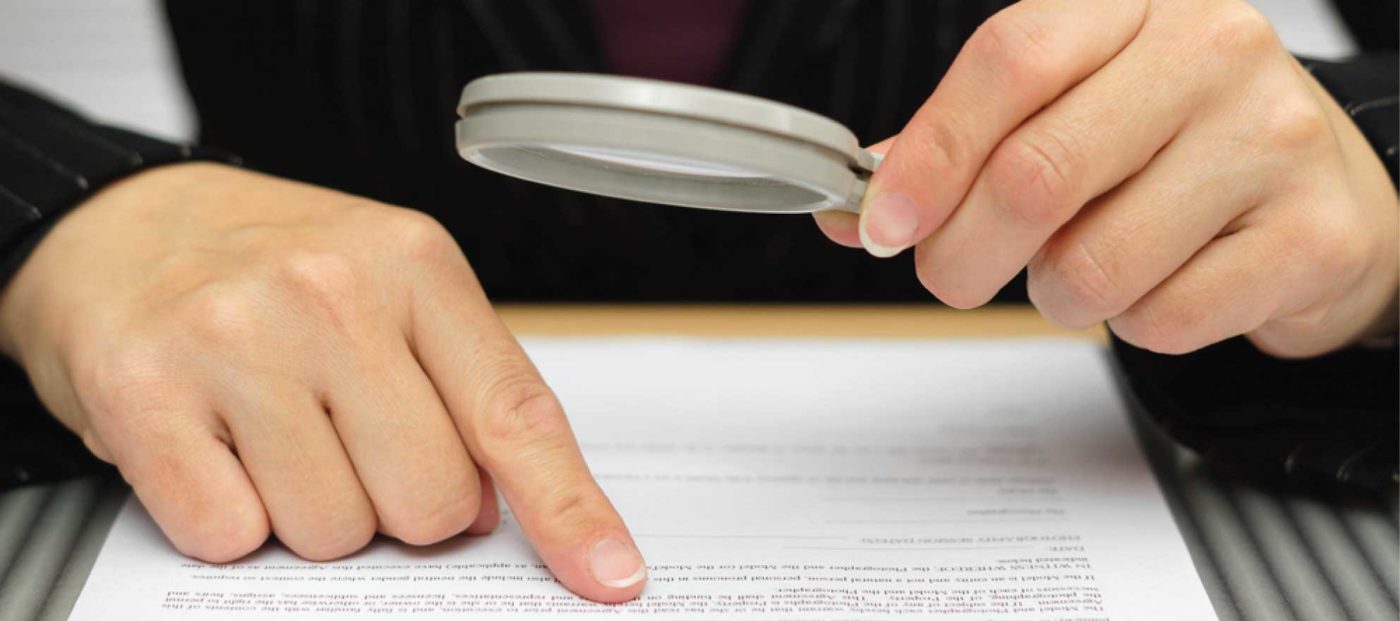 The PLS wants info on Upstream, the DANGER Report, the Clear Cooperation Policy and antitrust inquiries from the DOJ or FTC. Realtors say producing these documents would impose 'substantial burdens' on them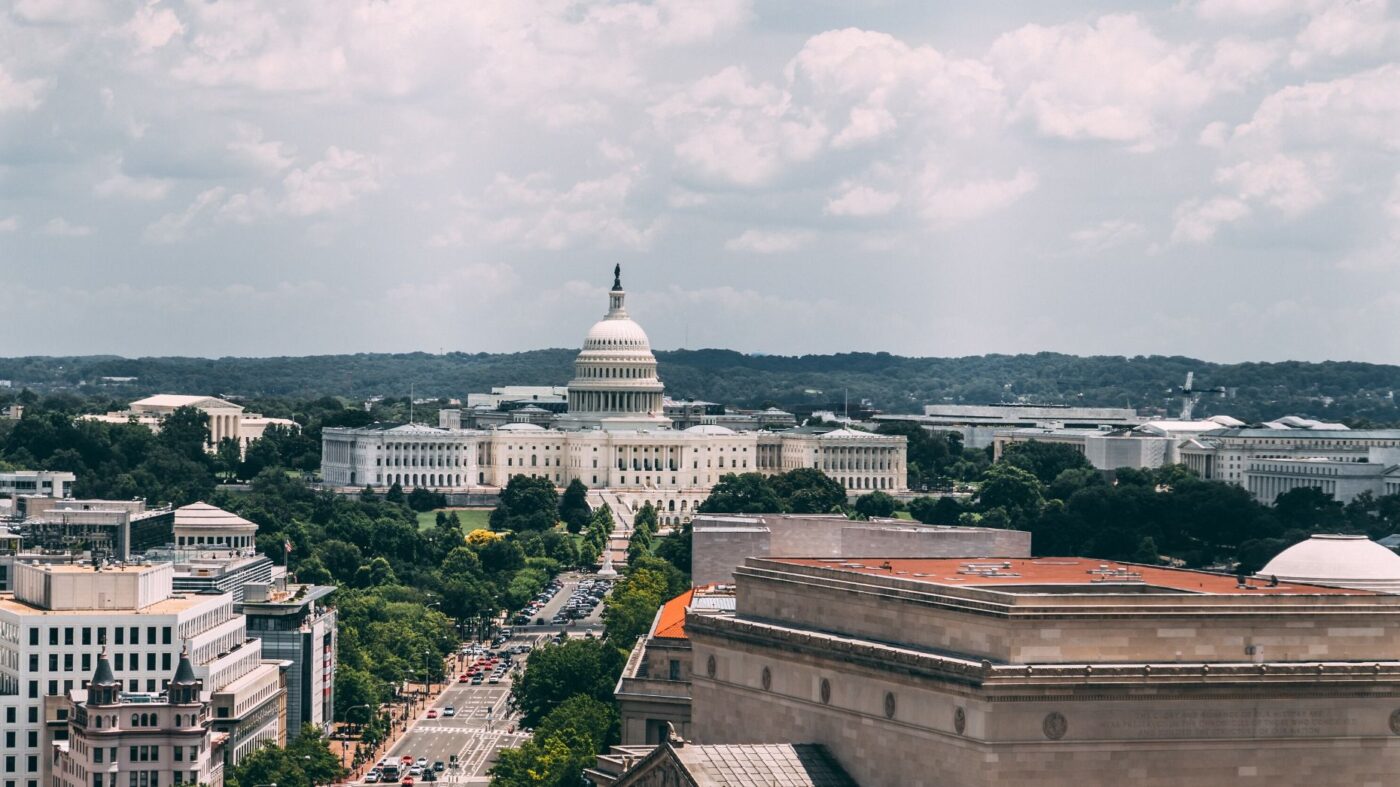 NAR Chief Advocacy Officer Shannon McGahn said the trade organization will fight for tax incentives for homeownership and construction of affordable housing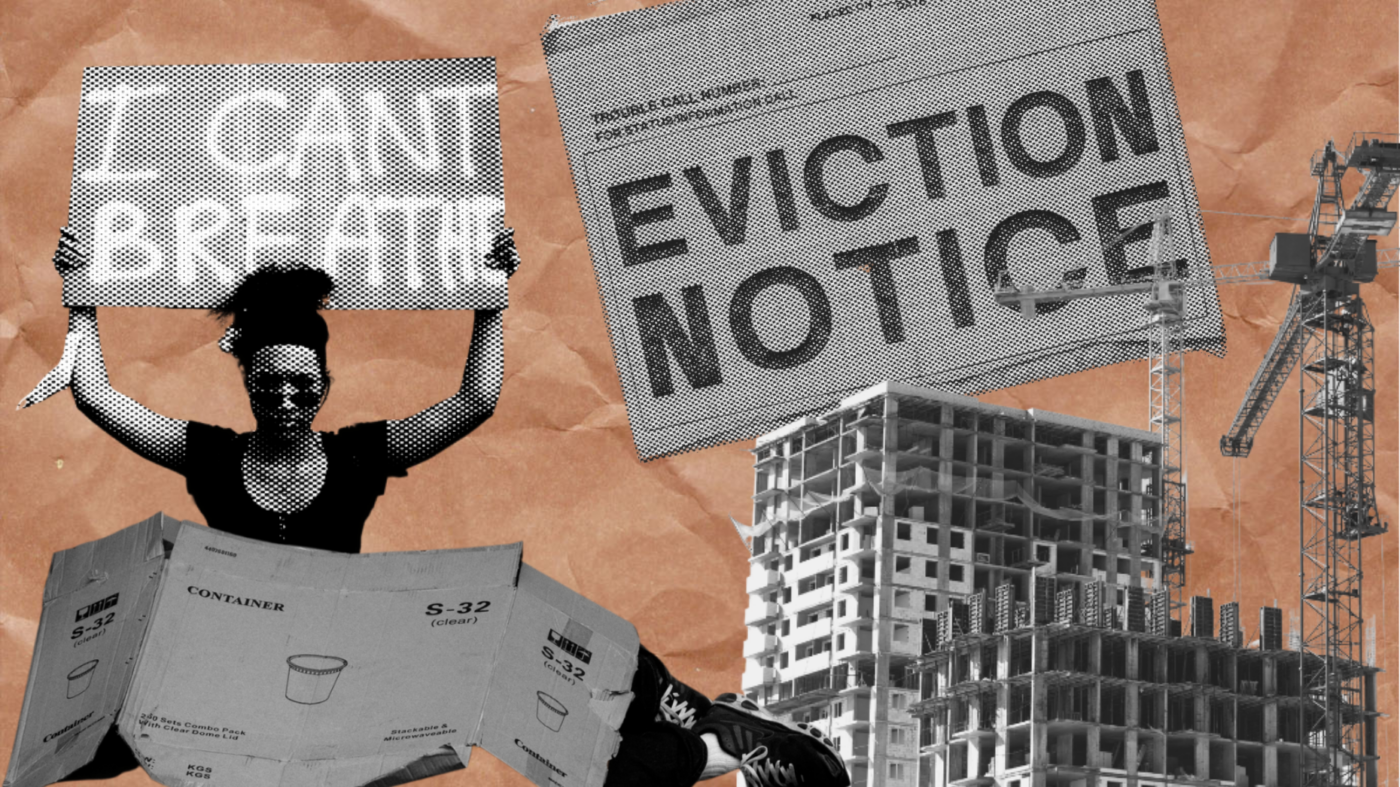 From eviction bans to redlining, zoning reform and the NAR Code of Ethics update, 2020 has been a year of reckoning on real estate's checkered past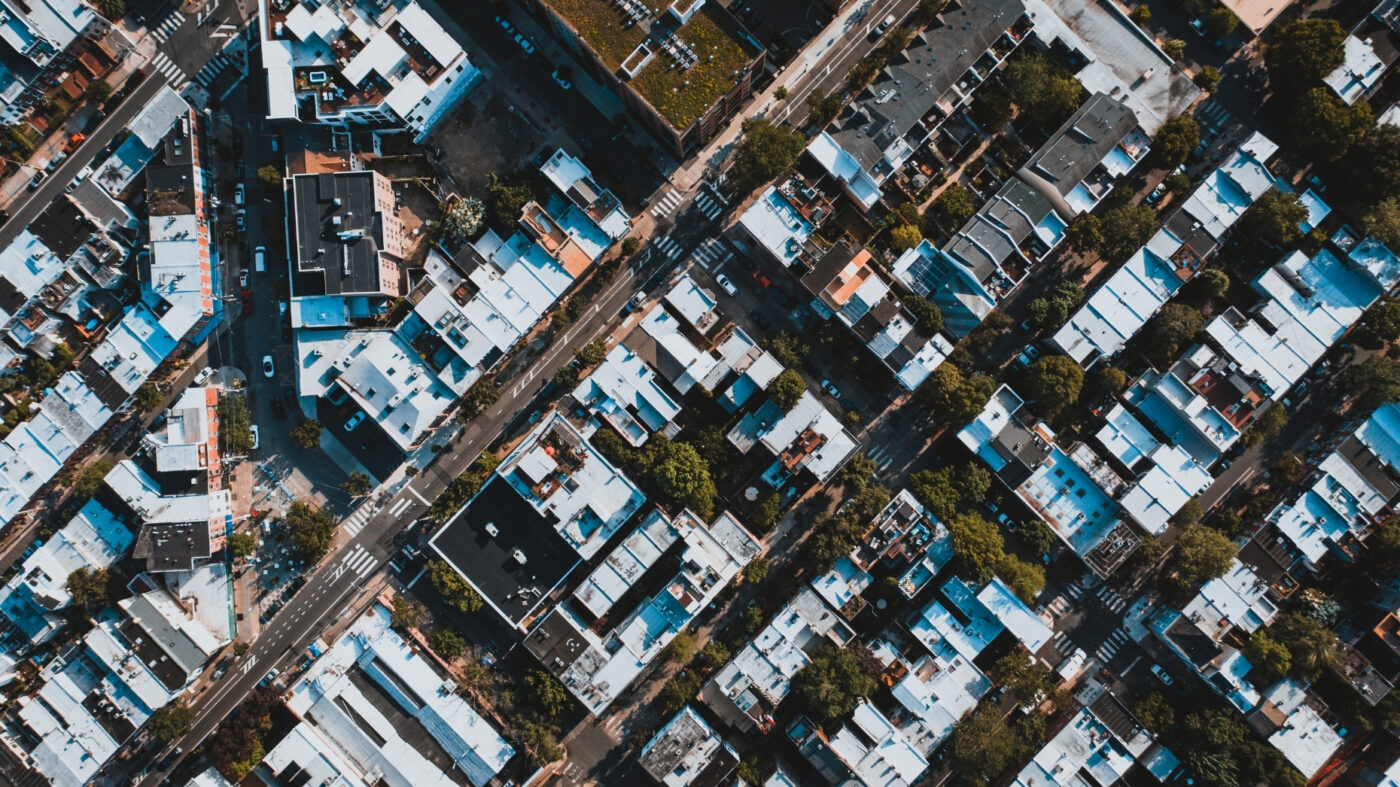 Opinion
More education for members and changes to the code of ethics is certainly a great start, but there's more that can be done. Here, one broker weighs in on what NAR can do to prevent future discrimination and promote fair housing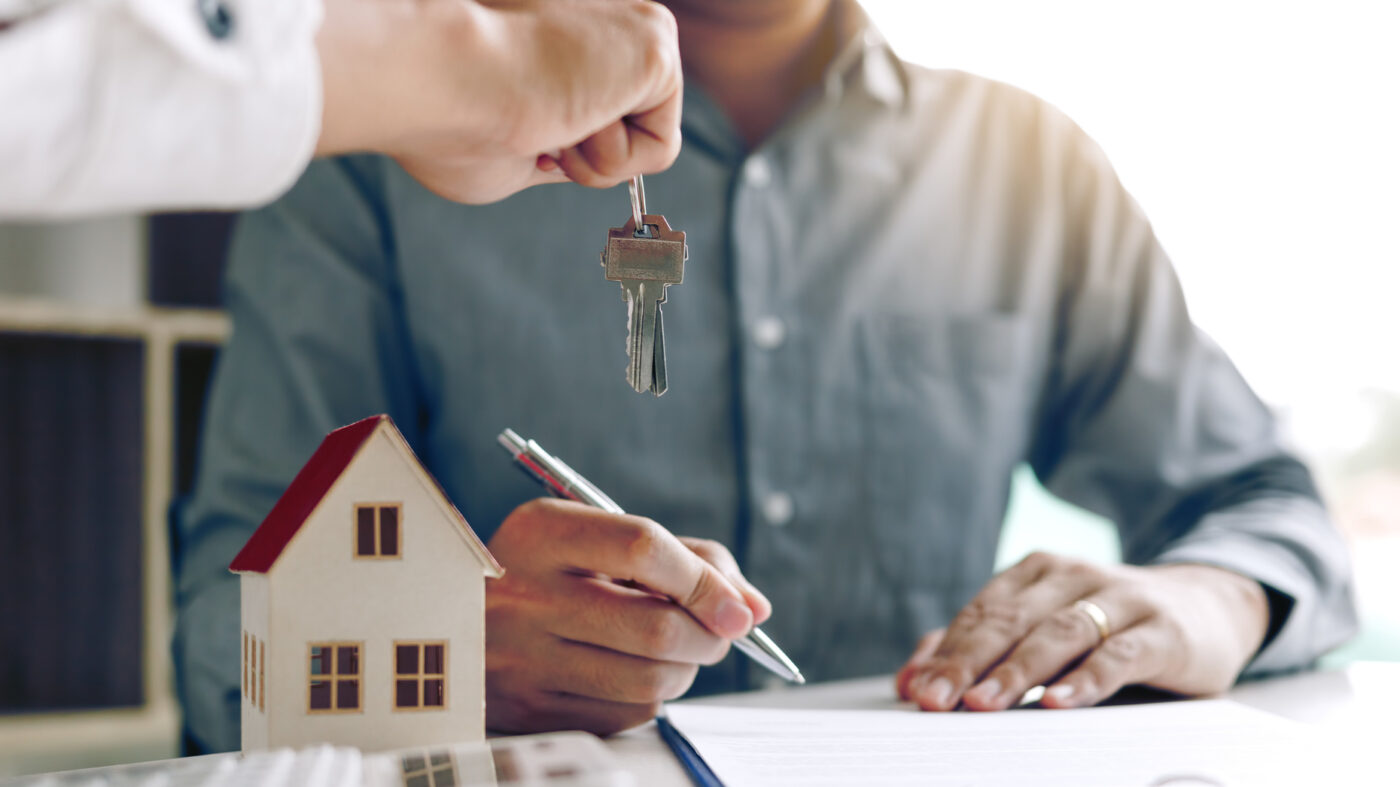 Despite the modest slide, the National Association of Realtors' pending home sale index hit an all-time high for the month of November, it was announced Wednesday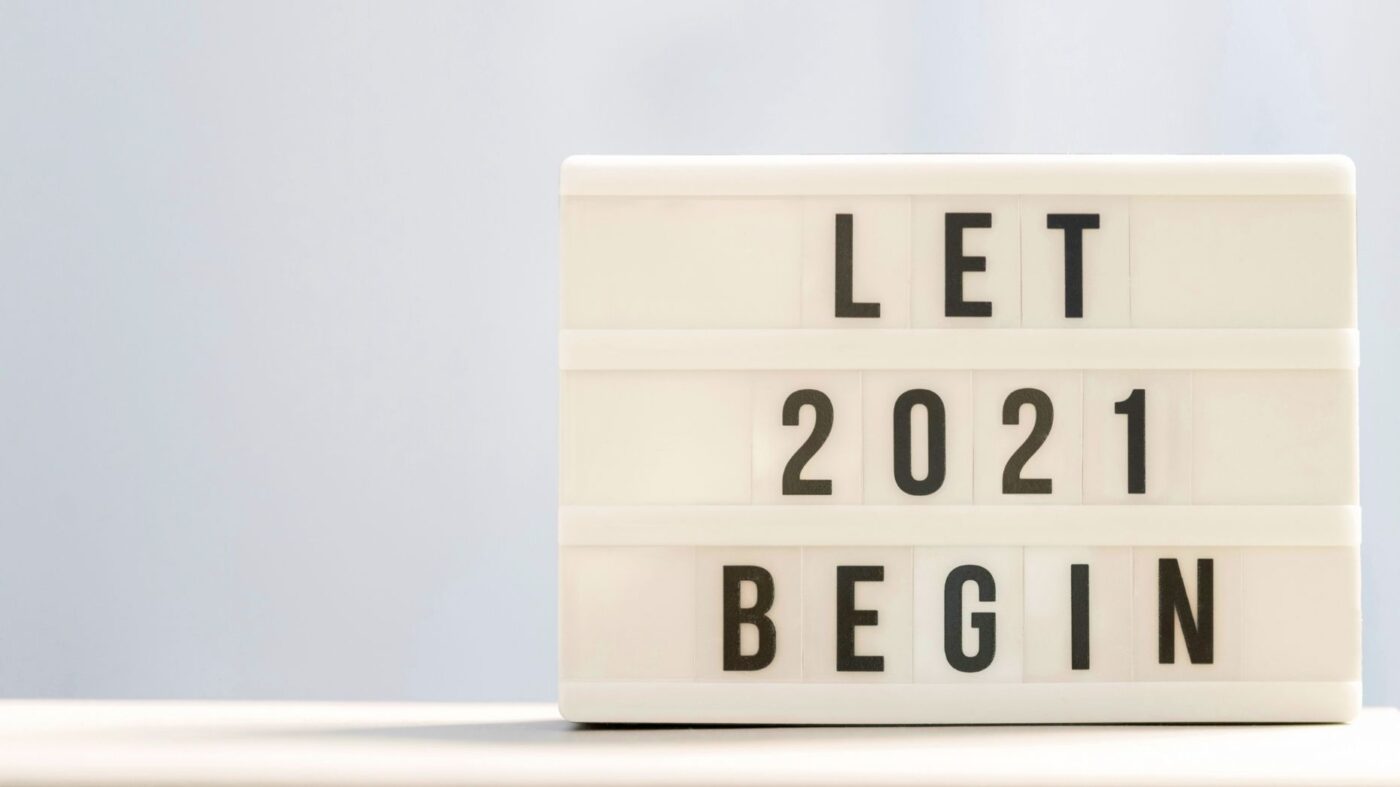 Opinion
Keller Williams will amp up its recruitment program, Zillow will acquire Opendoor, and nursing homes will die. These and 18 other predictions for 2021 from Inman's founder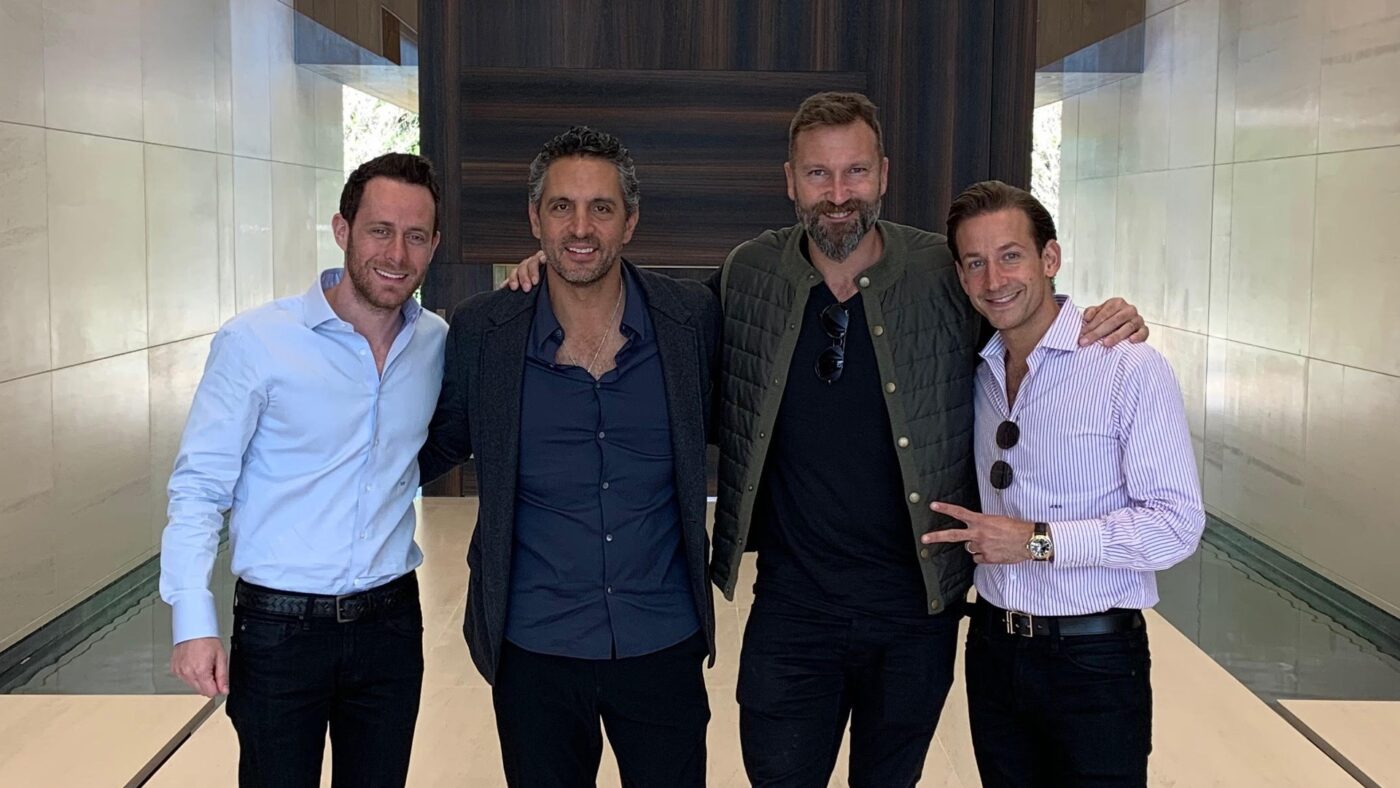 The PLS says its new site will comply with NAR's Clear Cooperation Policy and show exclusive listings to the public for the first time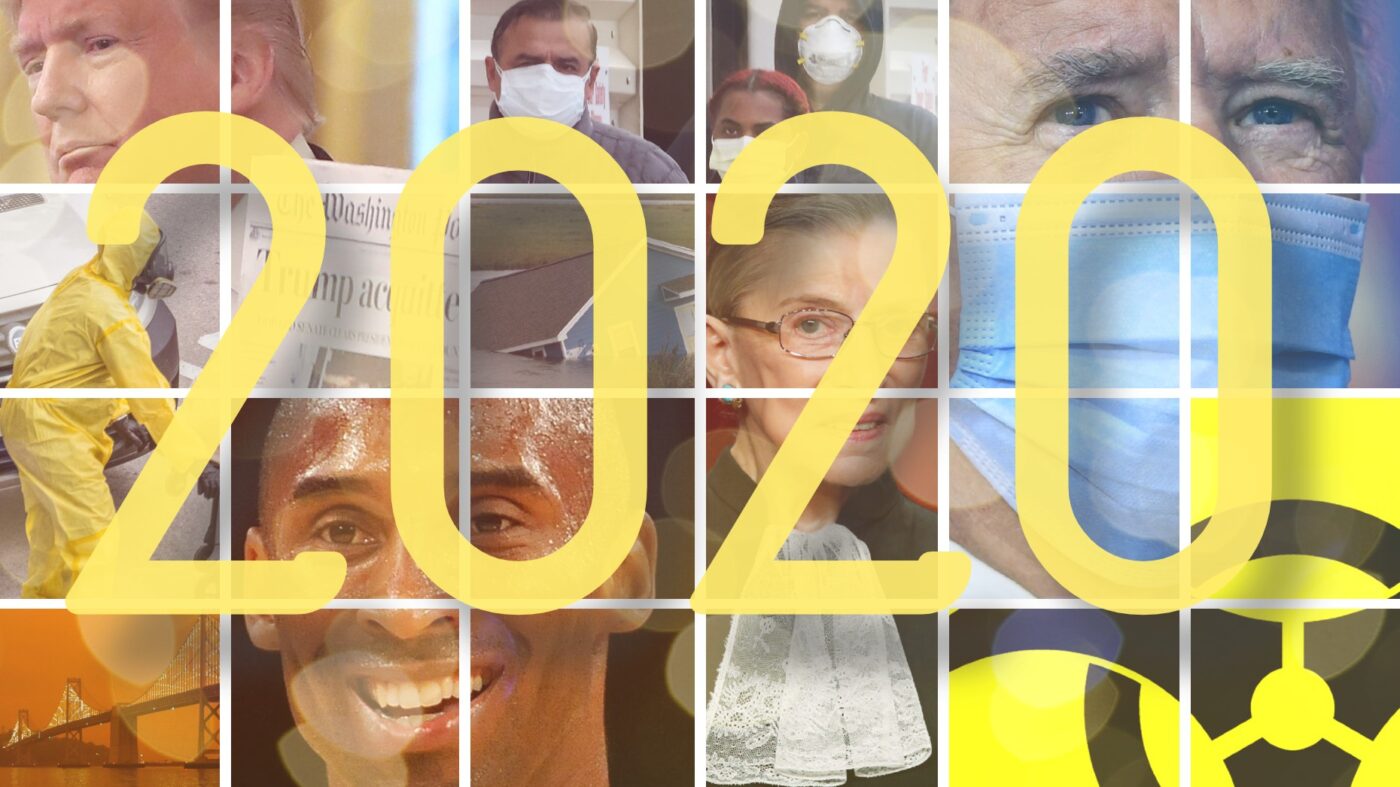 This year had it all: A presidential election, a stock market crash and rebound, and the busiest summer and fall in memory — all amid an unprecedented global pandemic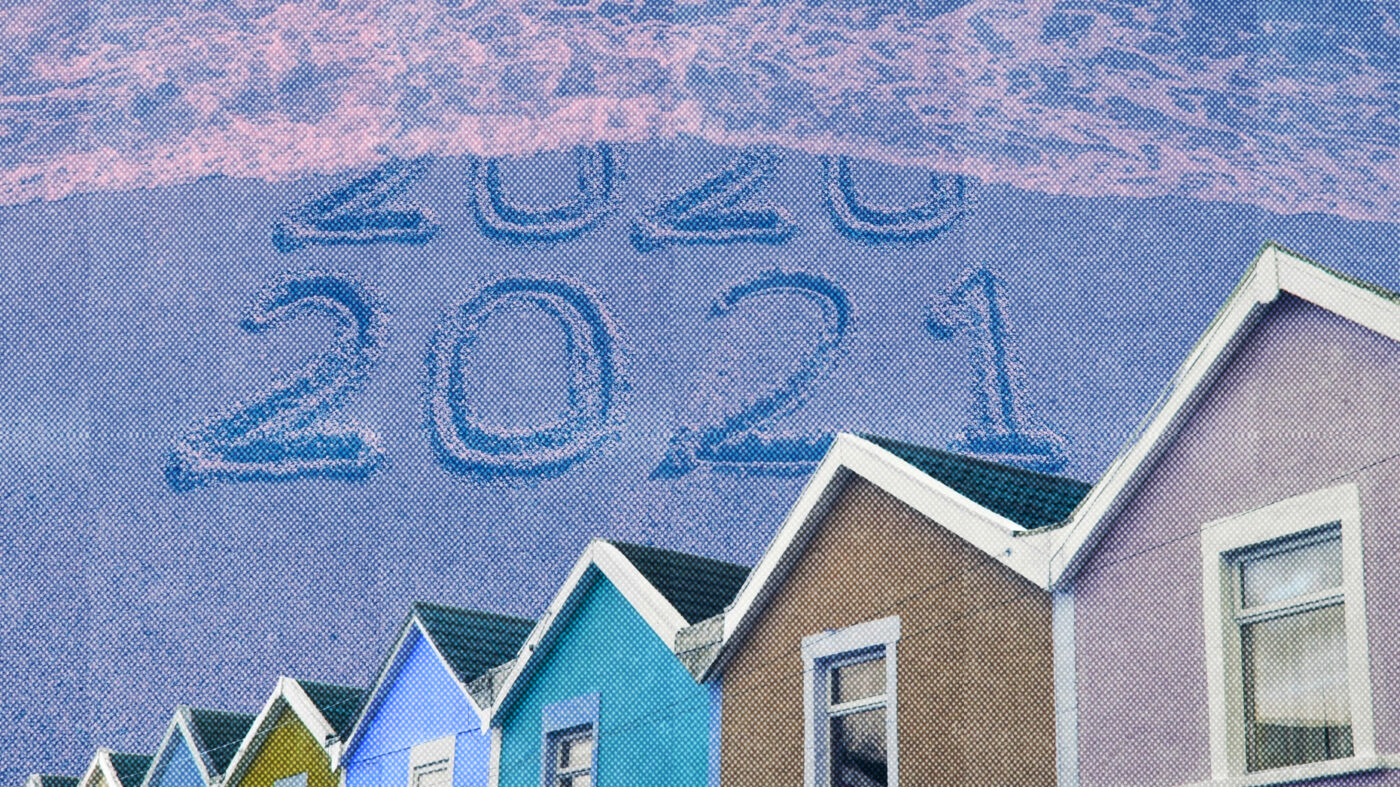 As we leave behind a turbulent 2020, agents have an opportunity to continue to show courage at an individual level. Here's how to join the new year's challenge to be defenders of justice, equity, diversity and inclusion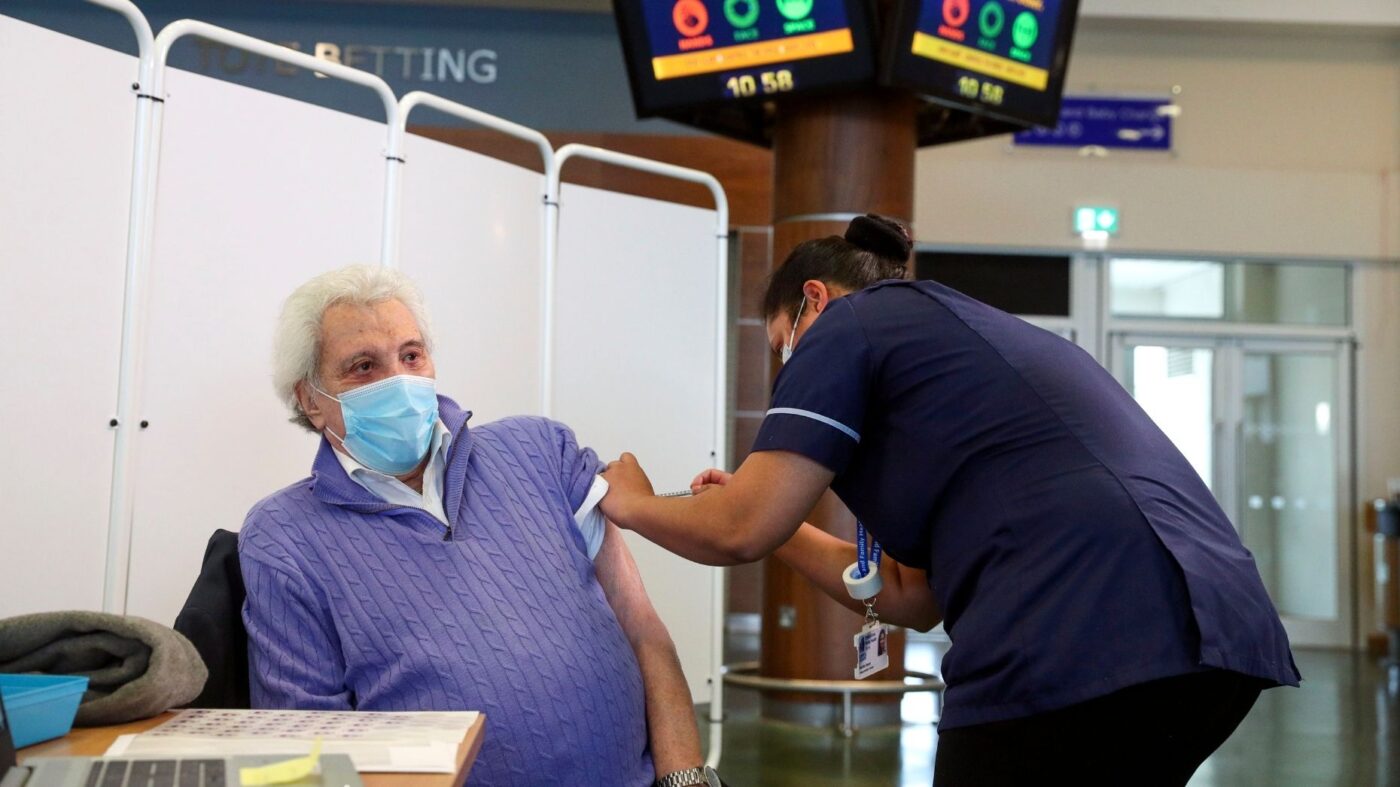 A National Association of Realtors source told Inman that the trade organization is waiting on guidance from government agencies before issuing any mandates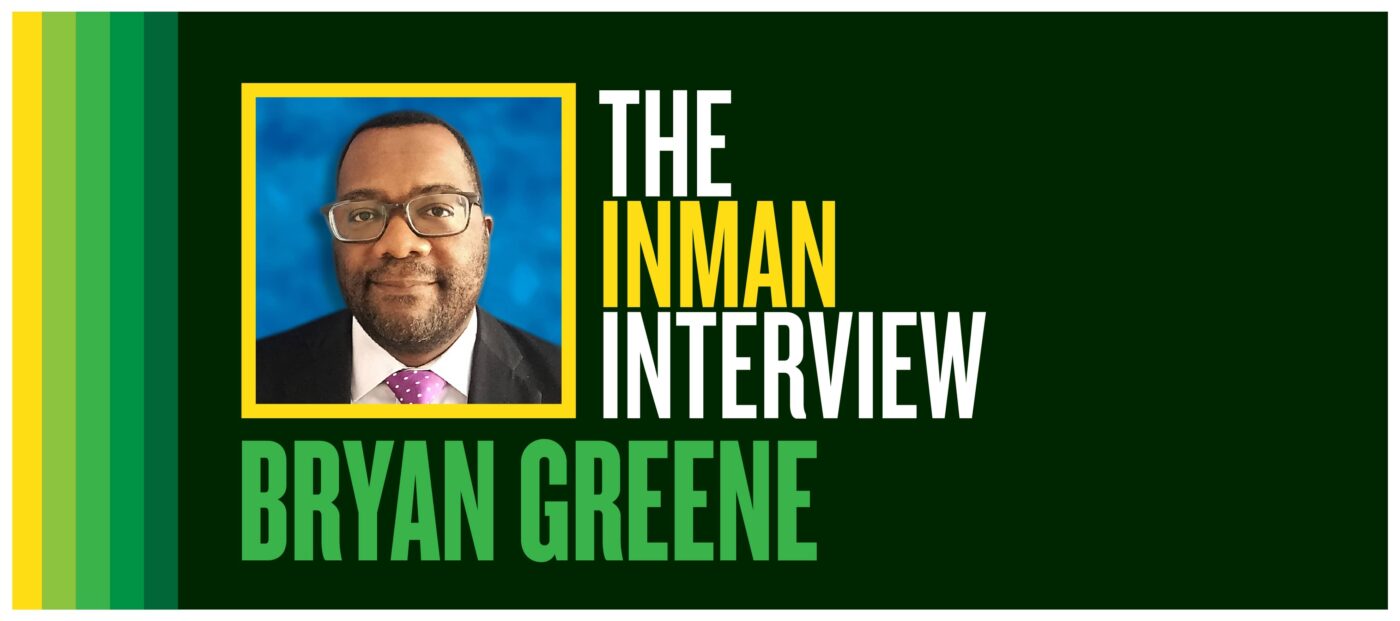 Bryan Greene, NAR's vice president of advocacy policy: 'We feel we owe a debt and that the future prosperity of our industry and the economy depend on us doing this work'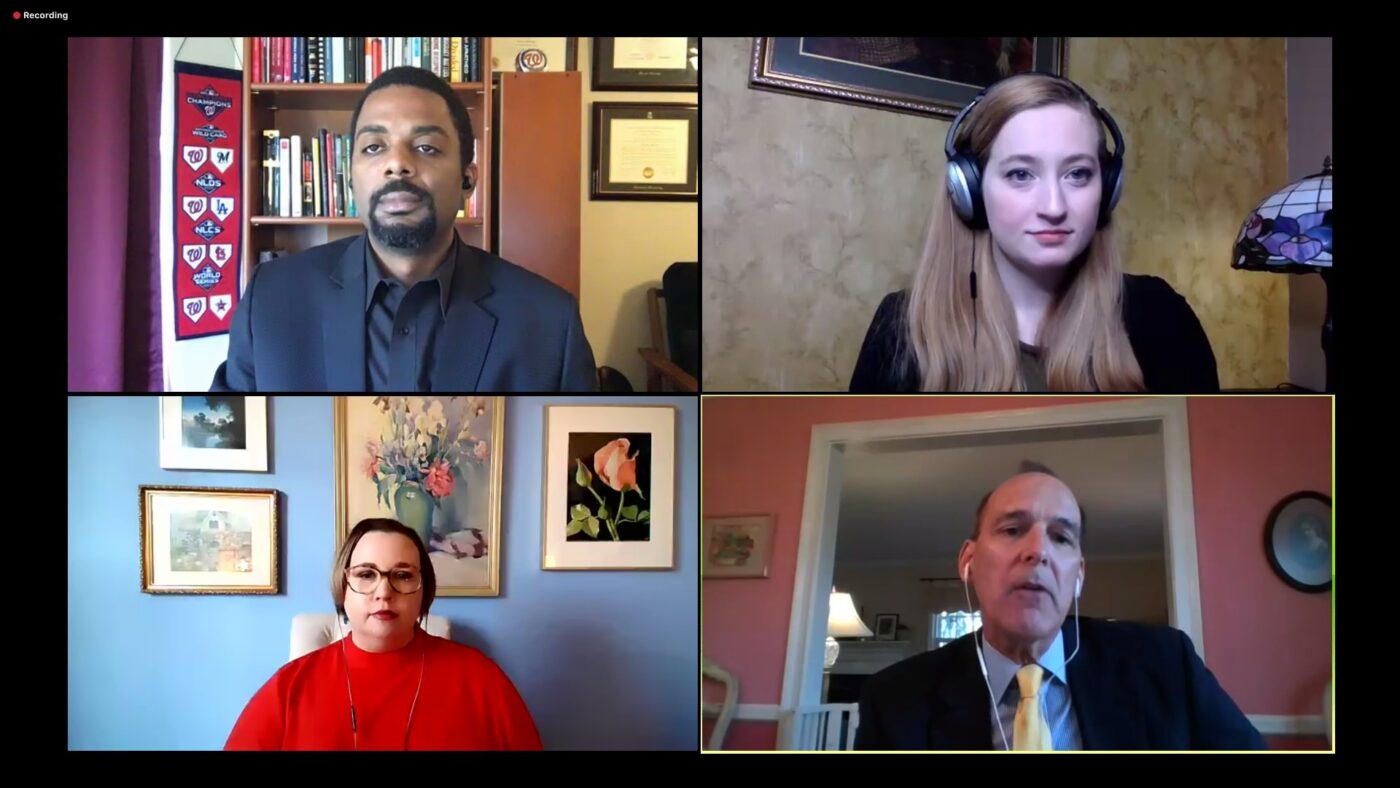 A demographics panel at NAR's Real Estate Forecast Summit talked about the declining share of first-time homebuyers, the 'baby bust,' and the rise in multigenerational living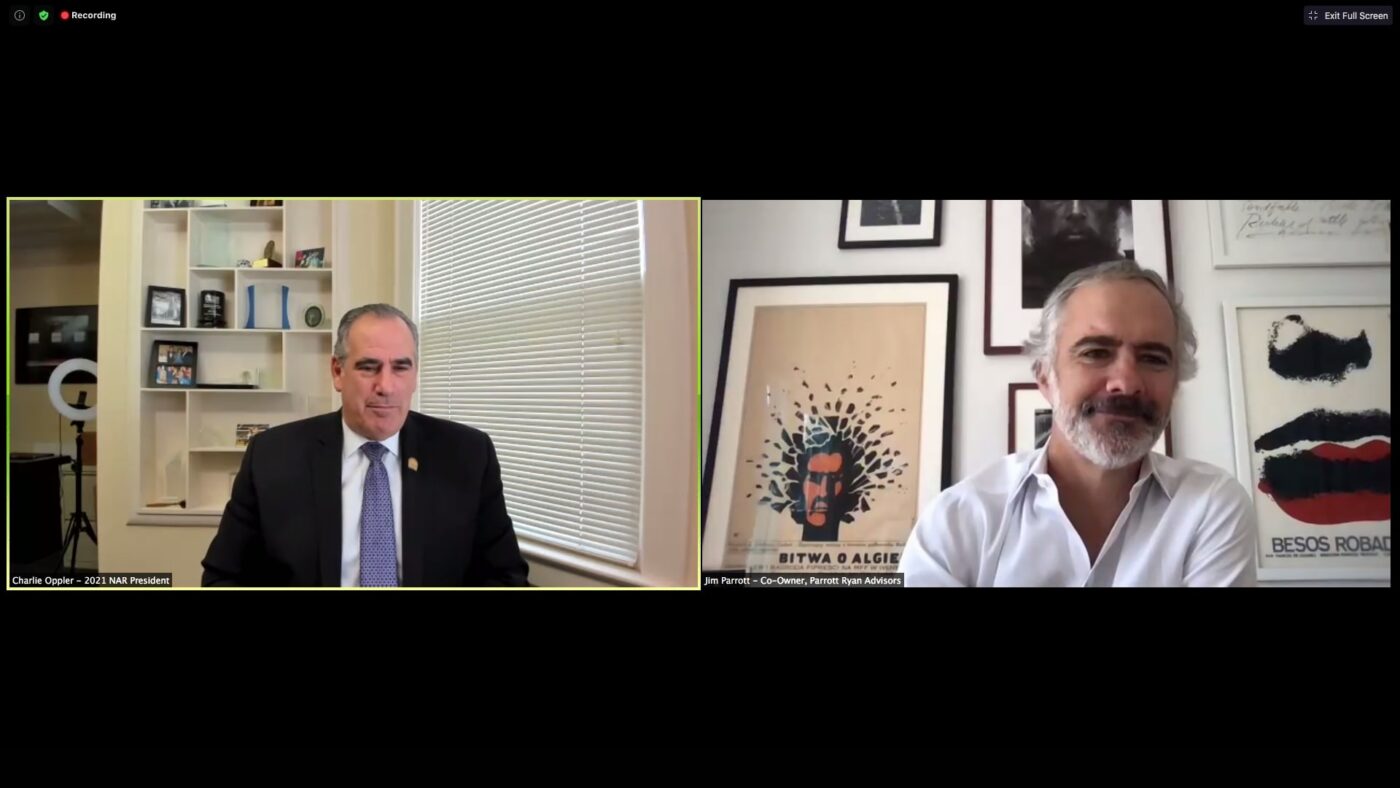 Jim Parrott, a nonresident fellow at the Urban Institute, said housing is 'not an abstraction' for the president-elect at National Association of Realtors' Real Estate Forecast Summit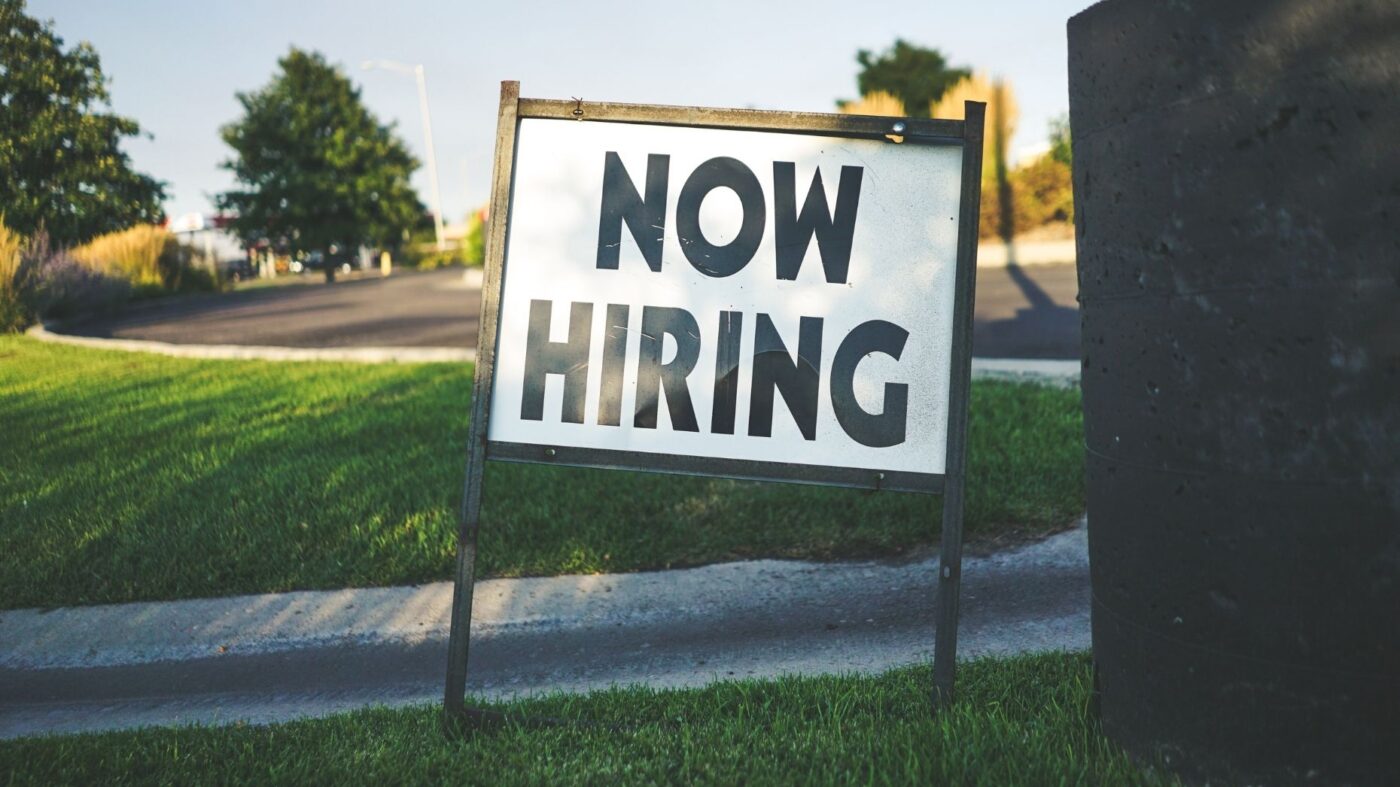 The real estate sector — which includes rental and leasing — added 8.5K jobs on a seasonally adjusted rate in November and actually lost 3K jobs if unadjusted for seasonality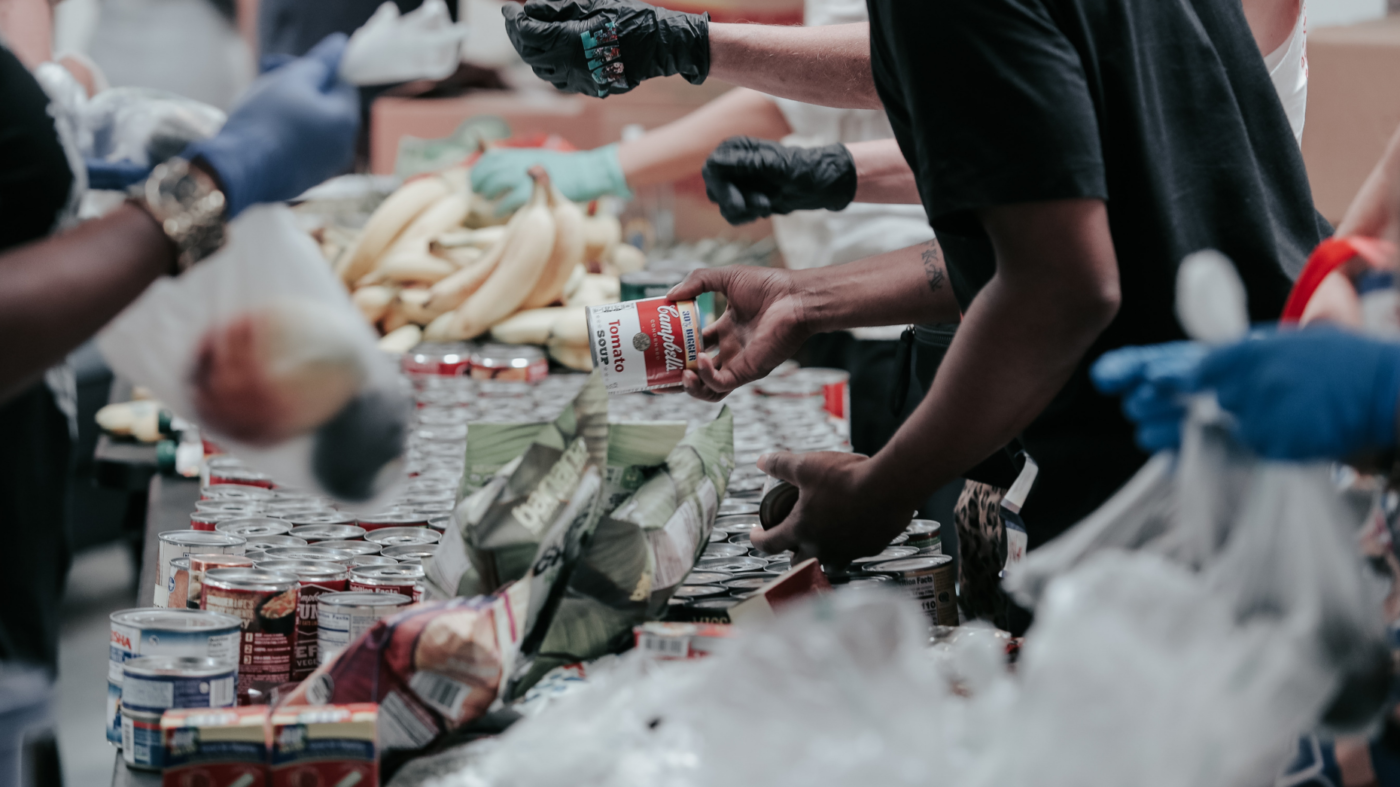 Volunteering and charitable donations among members of the National Association of Realtors were up from 2018, the last time the trade organization's CARE survey was taken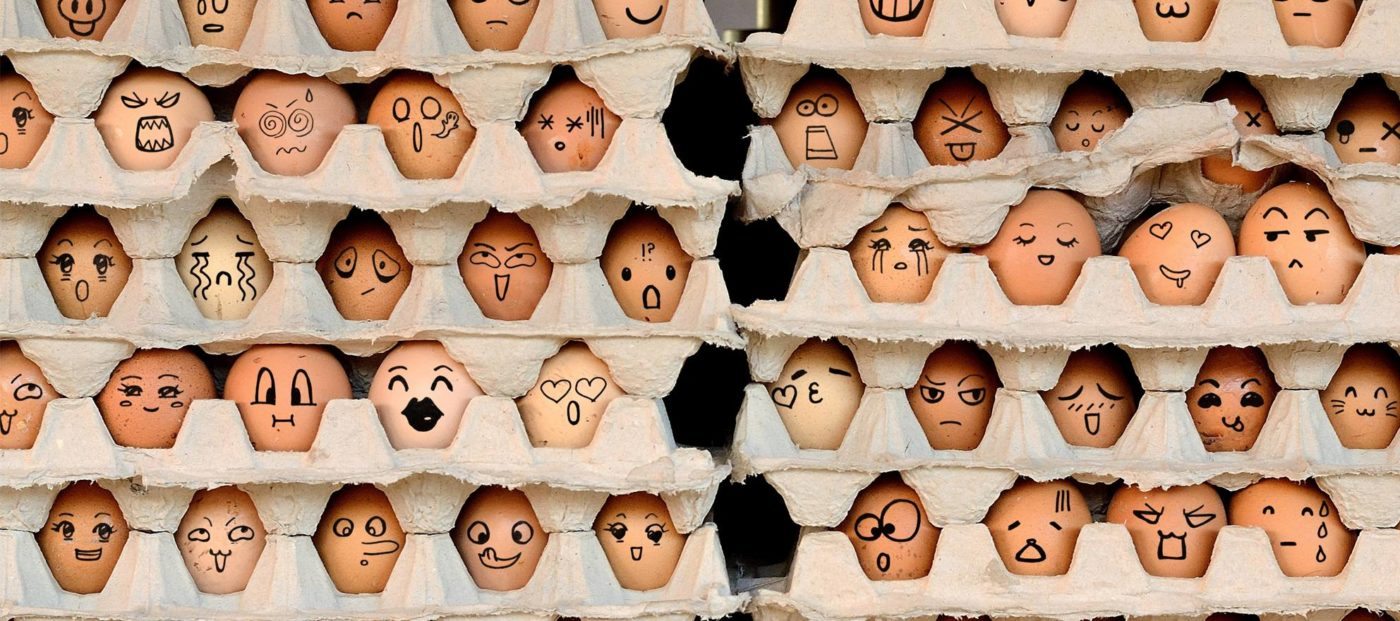 National Association of Realtors members discussed whether supporting certain political candidates, using the wrong pronouns or opposing same-sex marriage could be hate speech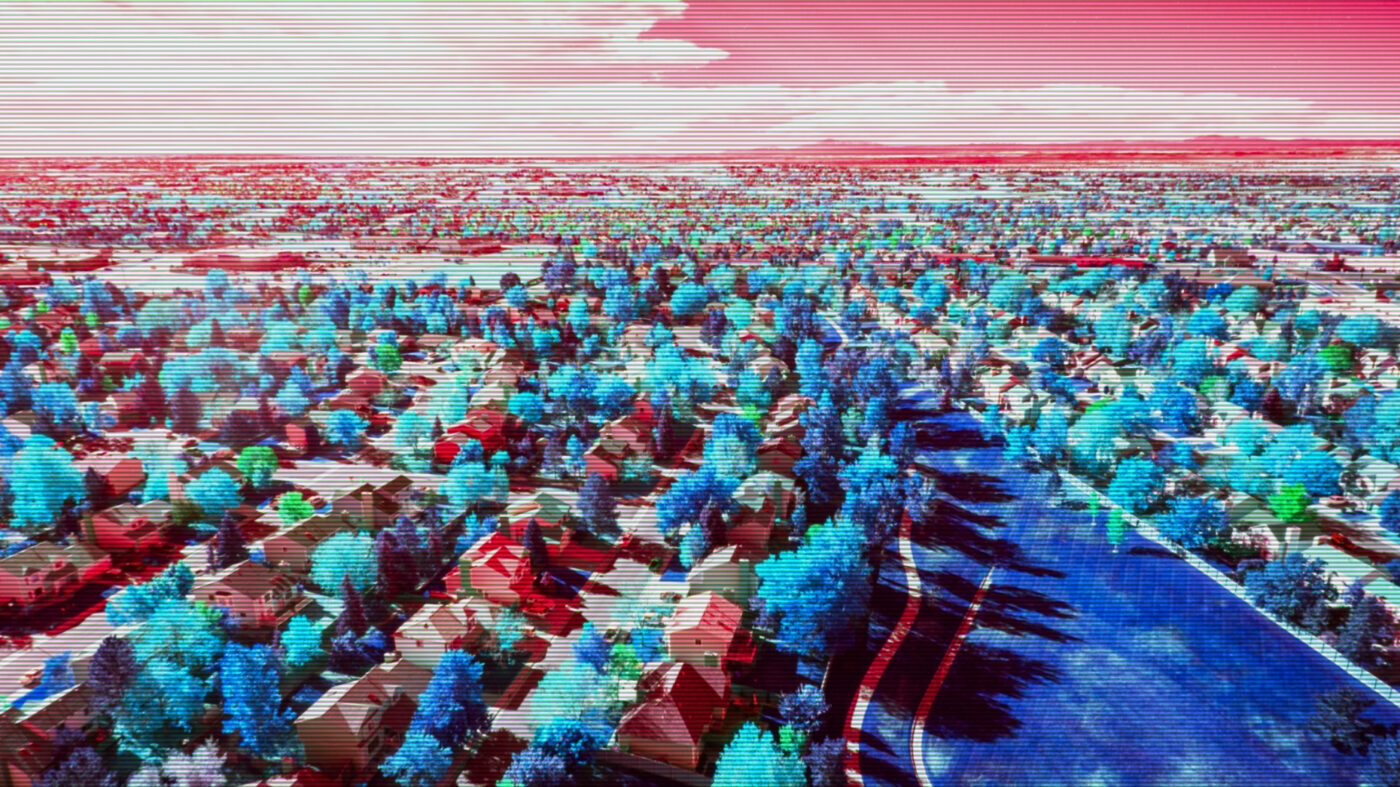 Opinion
NAR's mythical town of Fairhaven is meant to shed a realistic light on discrimination in the industry. But how does it stack up against standard fair housing classes? Here's one broker's experience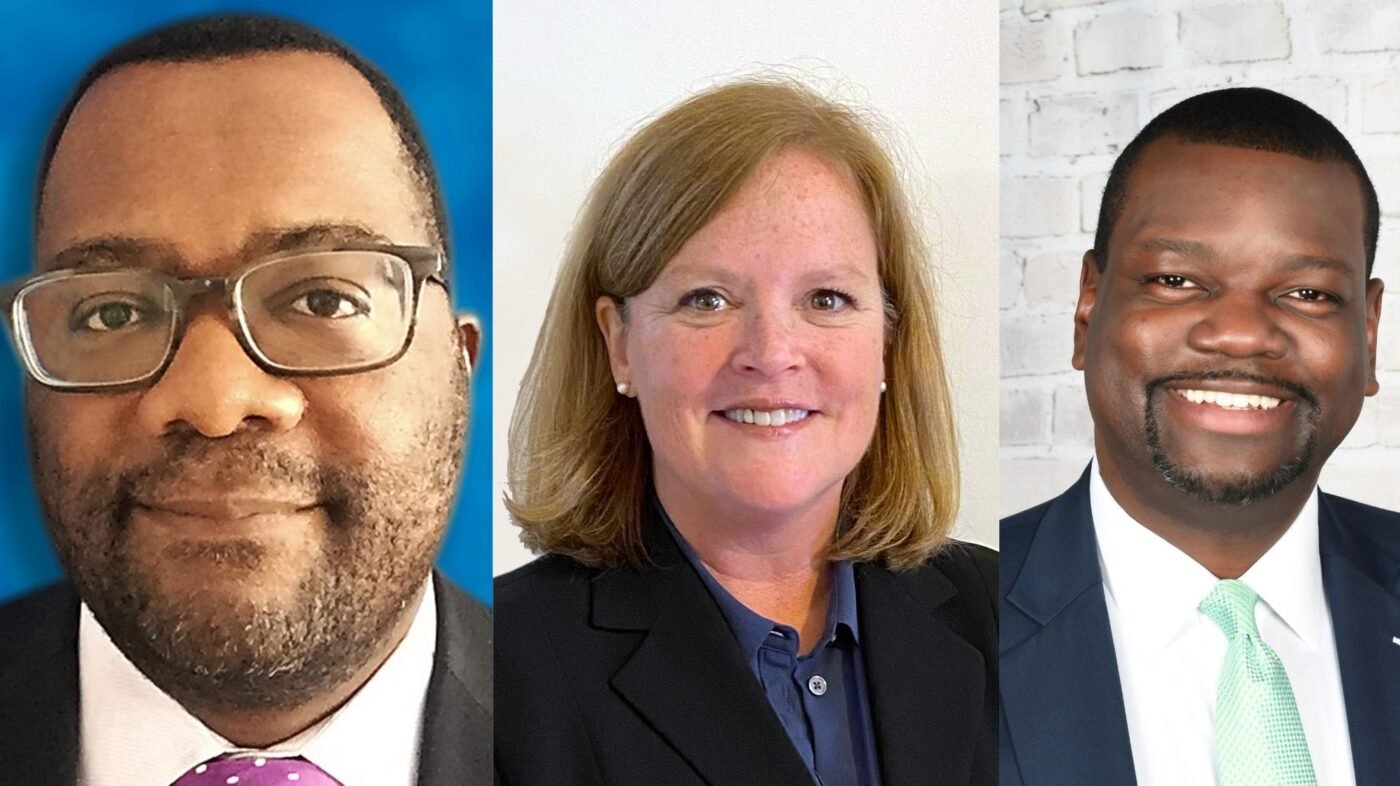 Bryan Greene, Helen Devlin and Joe Harris are moving up the ranks of the 1.4 million-member trade group's lobbying operation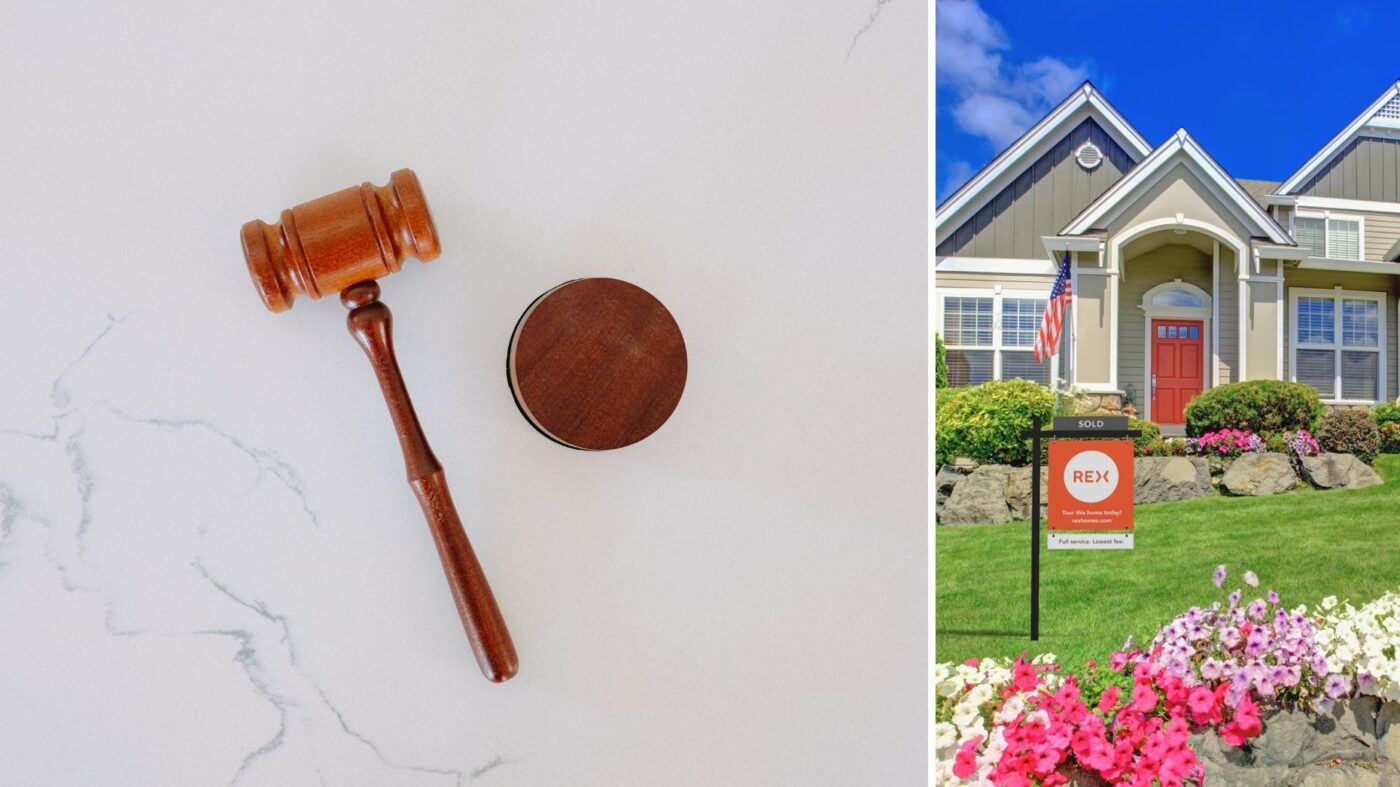 The brokerage is suing Oregon officials, including Gov. Kate Brown, for 'antitrust' practices, alleging a law that bans brokerages from providing rebates harms consumers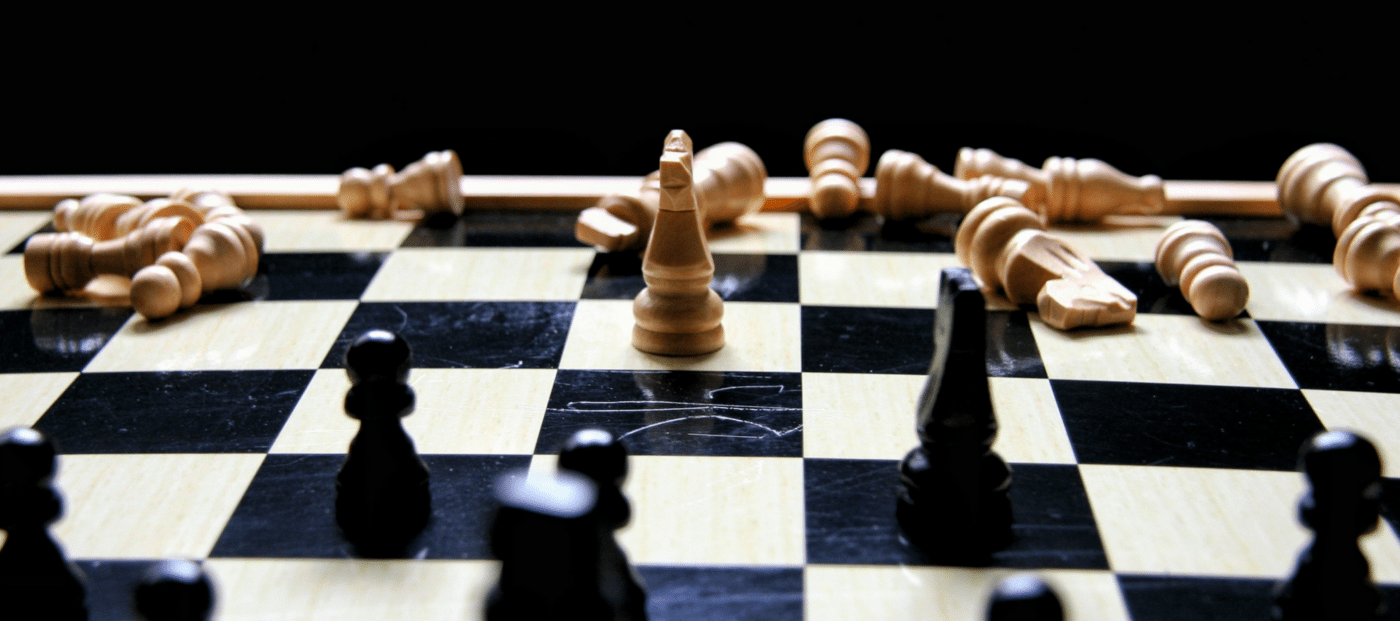 People who have done deals with CoStar, or had a catbird seat in CEO Andy Florance's business dealings, say he's cunning, ruthless and plays to win. Sounds like Zillow, right?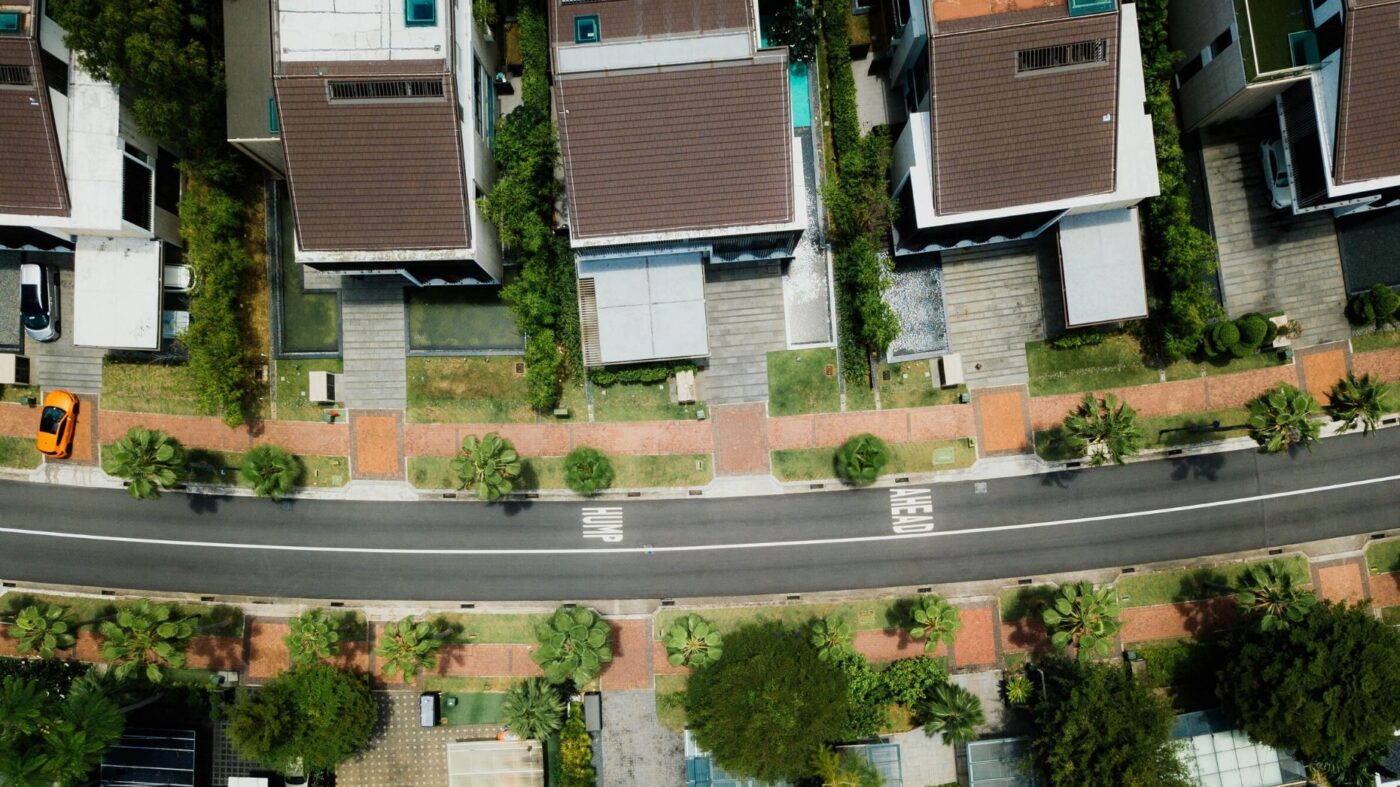 The Pending Home Sales Index, an indicator of future sales based on contract signings, rose 20.2% from October 2019, according to the National Association of Realtors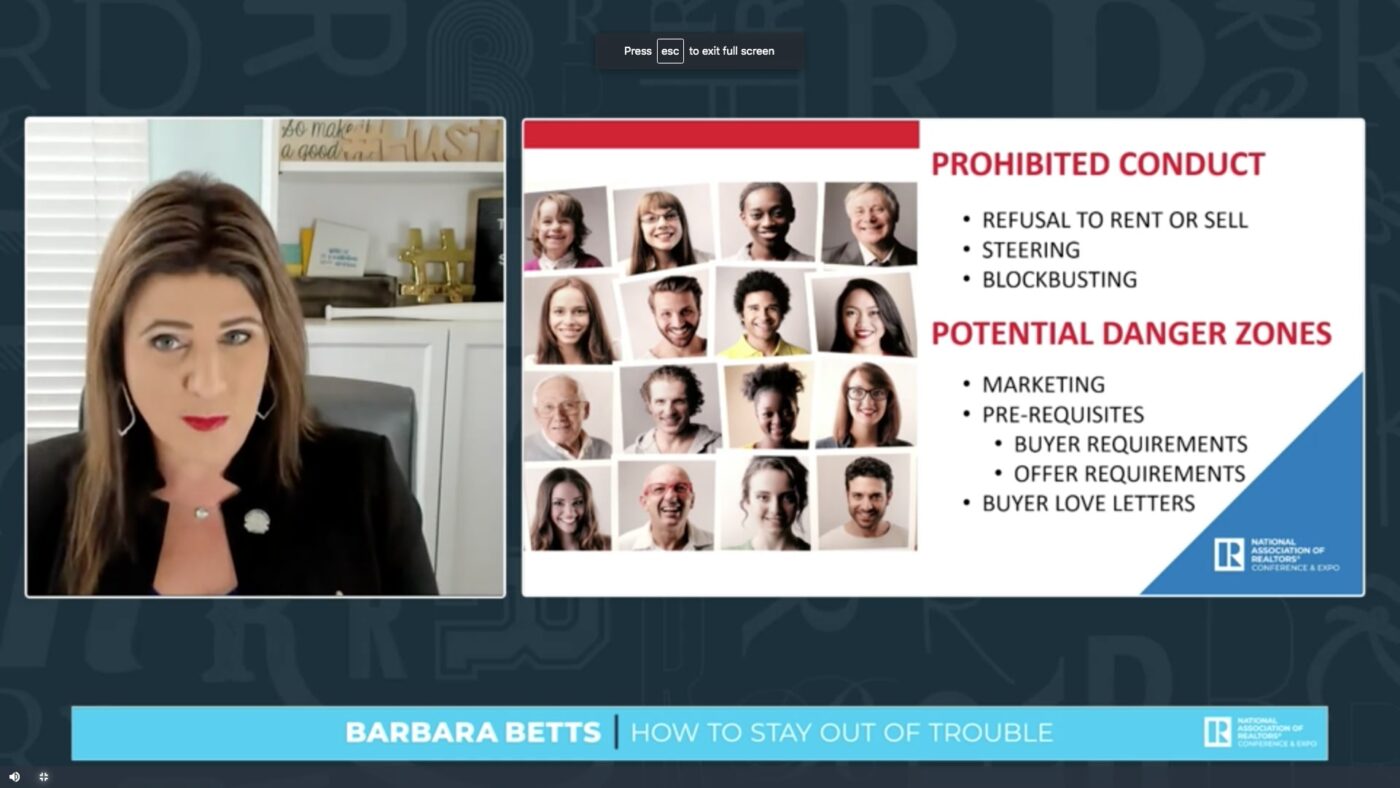 Missives that disclose race, color, religion, sex, handicap, familial status, national origin, sexual orientation or gender identity are risky for buyer's agents and listing agents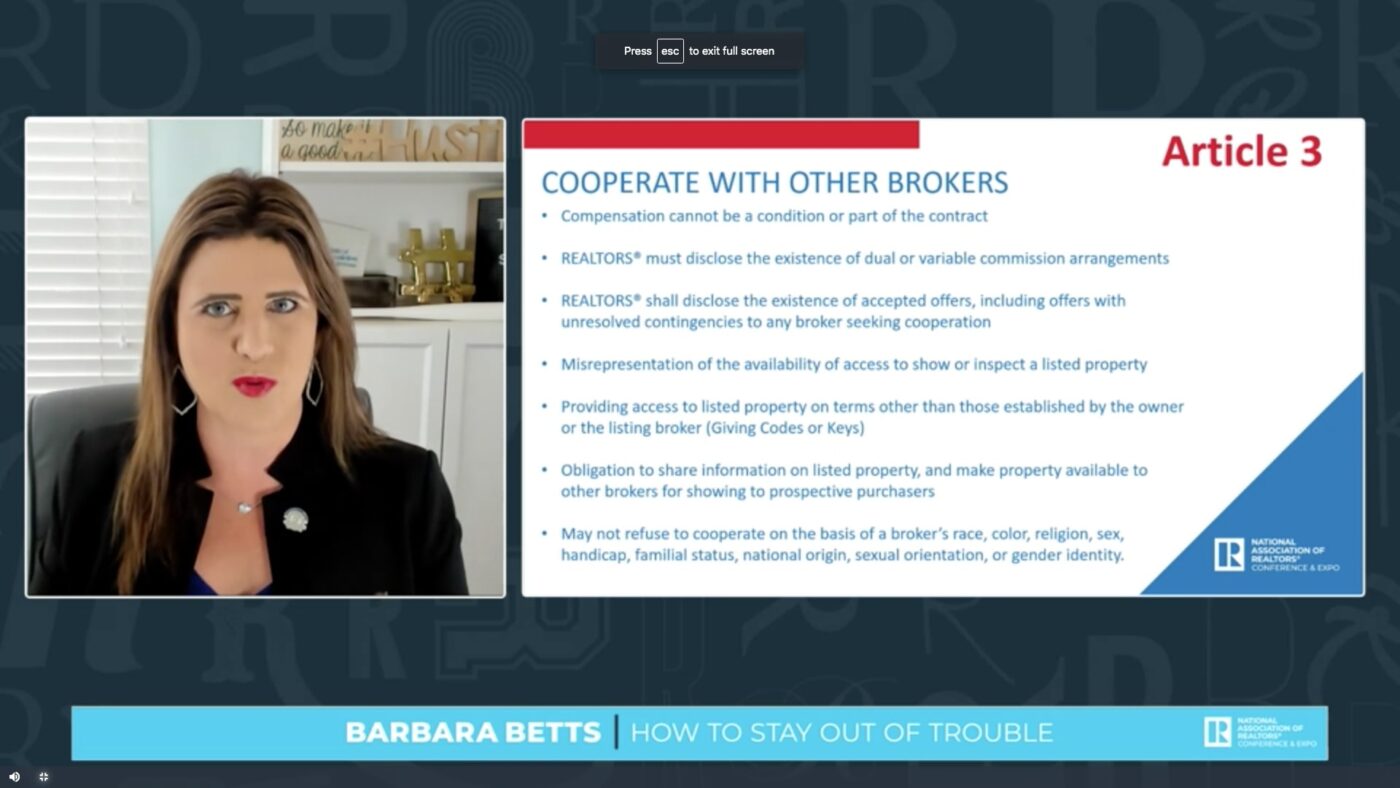 Broker and ethics hearing officer Barbara Betts detailed the ways agents misrepresent themselves and the transaction, sometimes inadvertently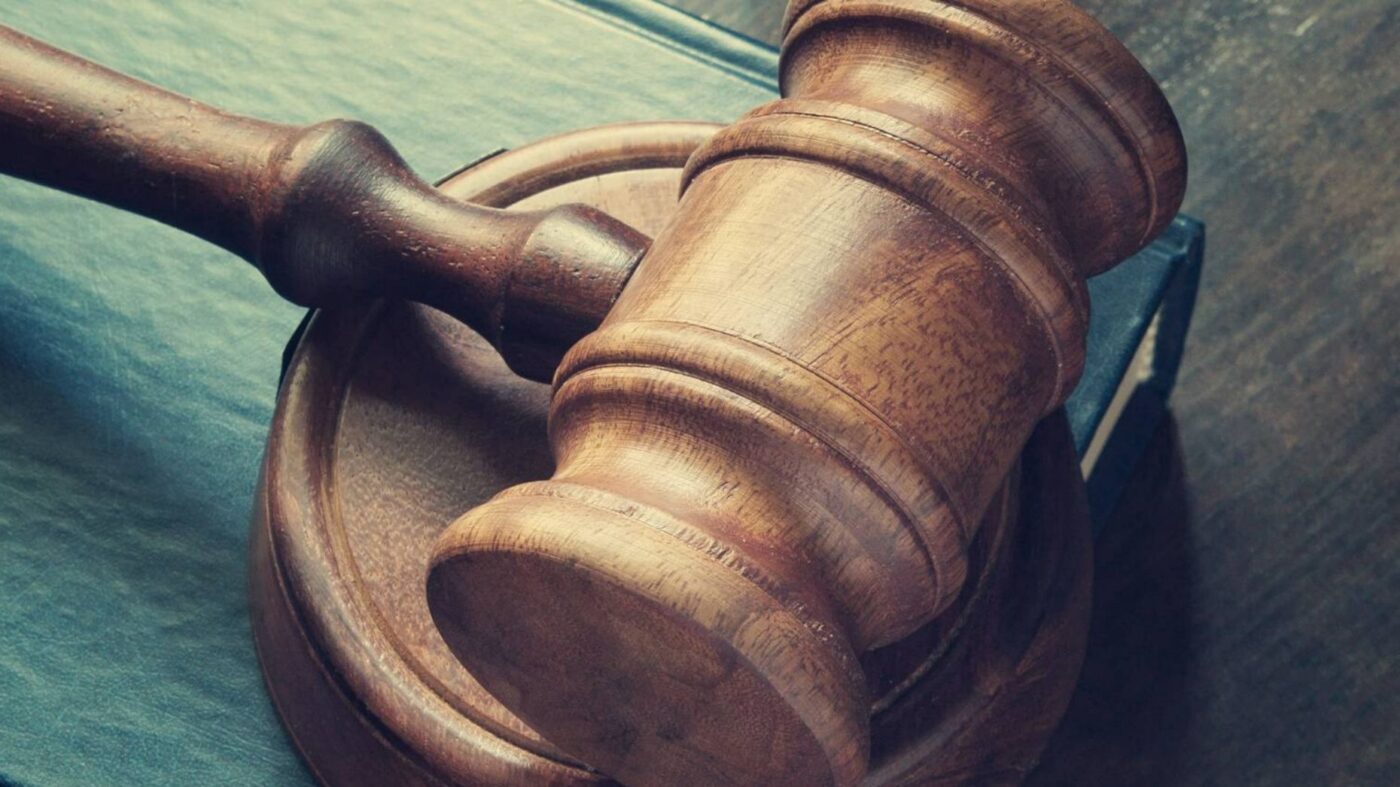 Opinion
As the Moehrl and Sitzer lawsuits work their way through the legal system they now must explain why the Department of Justice settlement is inadequate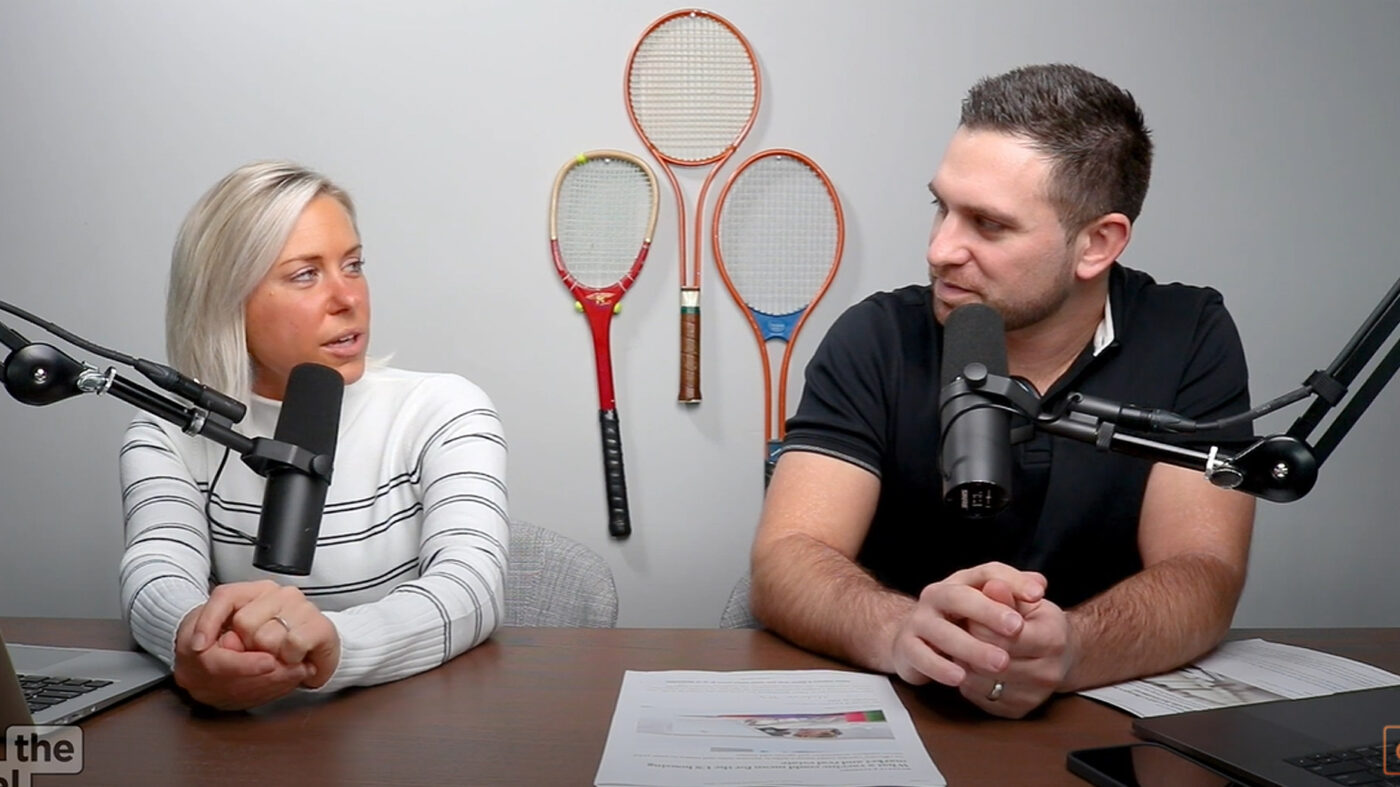 Opinion
This week, Byron Lazine and Nicole White discuss how a vaccine might impact the housing market and NAR's new ethics changes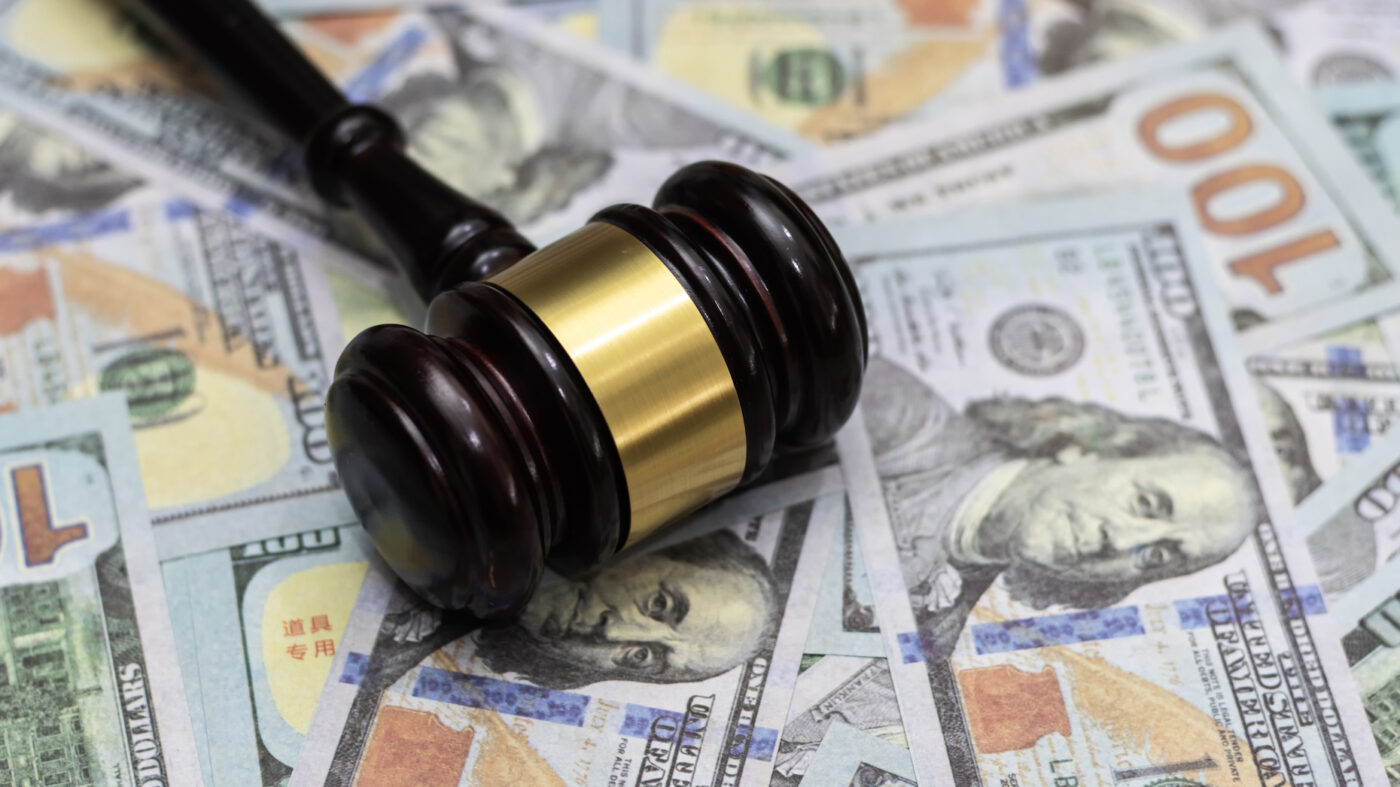 Among other things, the case could ultimately drive down commissions and weaken industry organizations, agents told Inman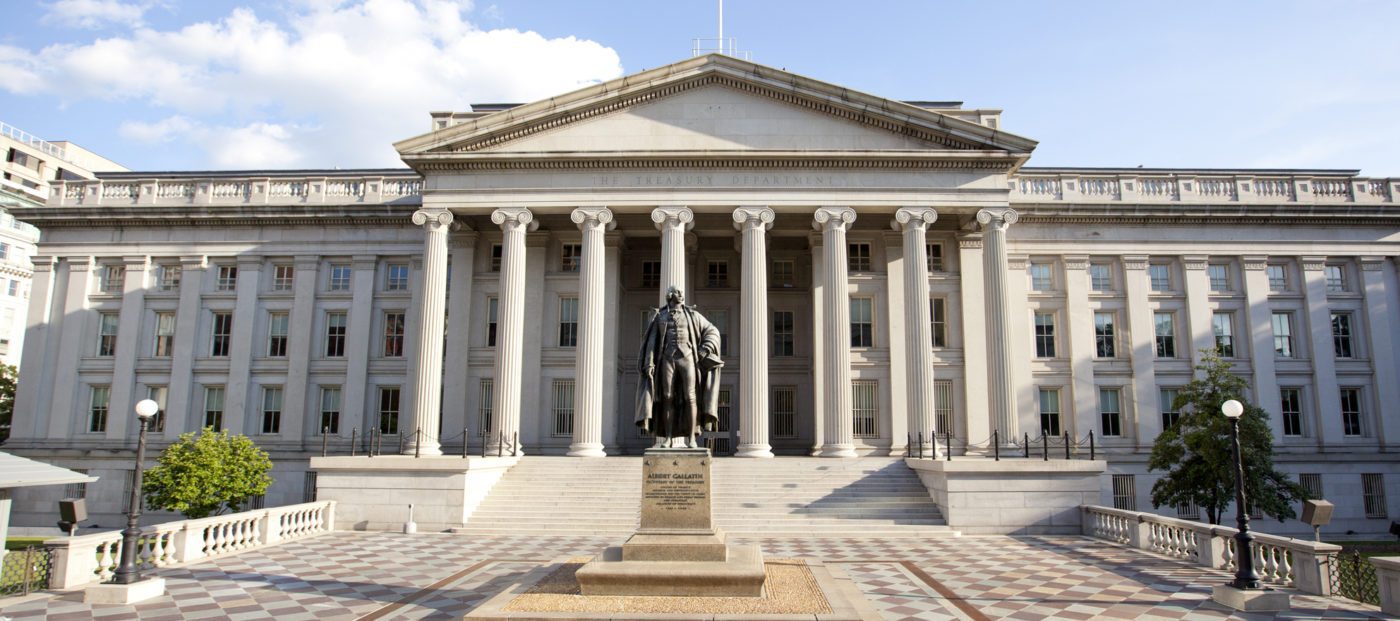 Proposed settlement would require the trade group to repeal or change several rules the US Department of Justice deems anticompetitive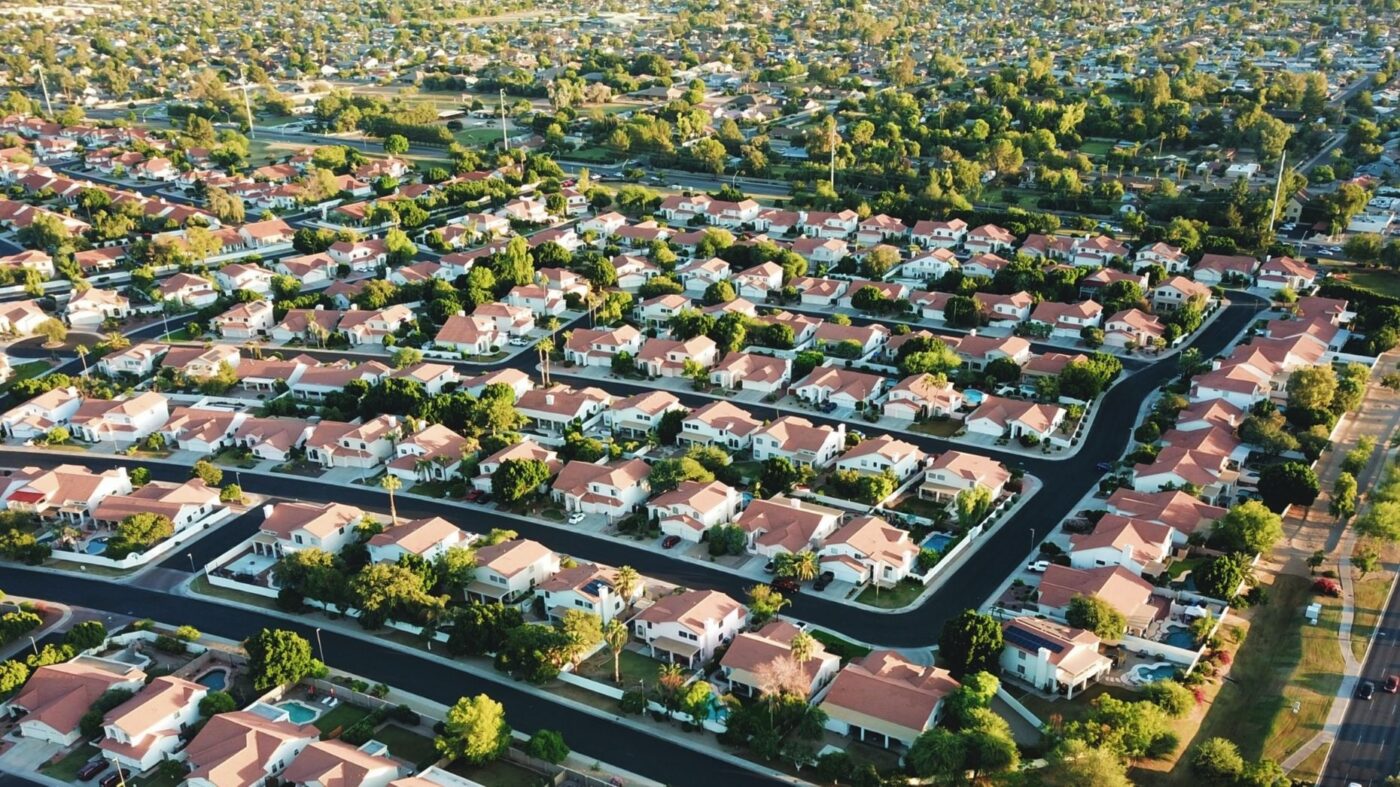 Existing-home sales in October 2020 were up 4.3% from the previous month and up 26.6% from one year ago, according to a report from the National Association of Realtors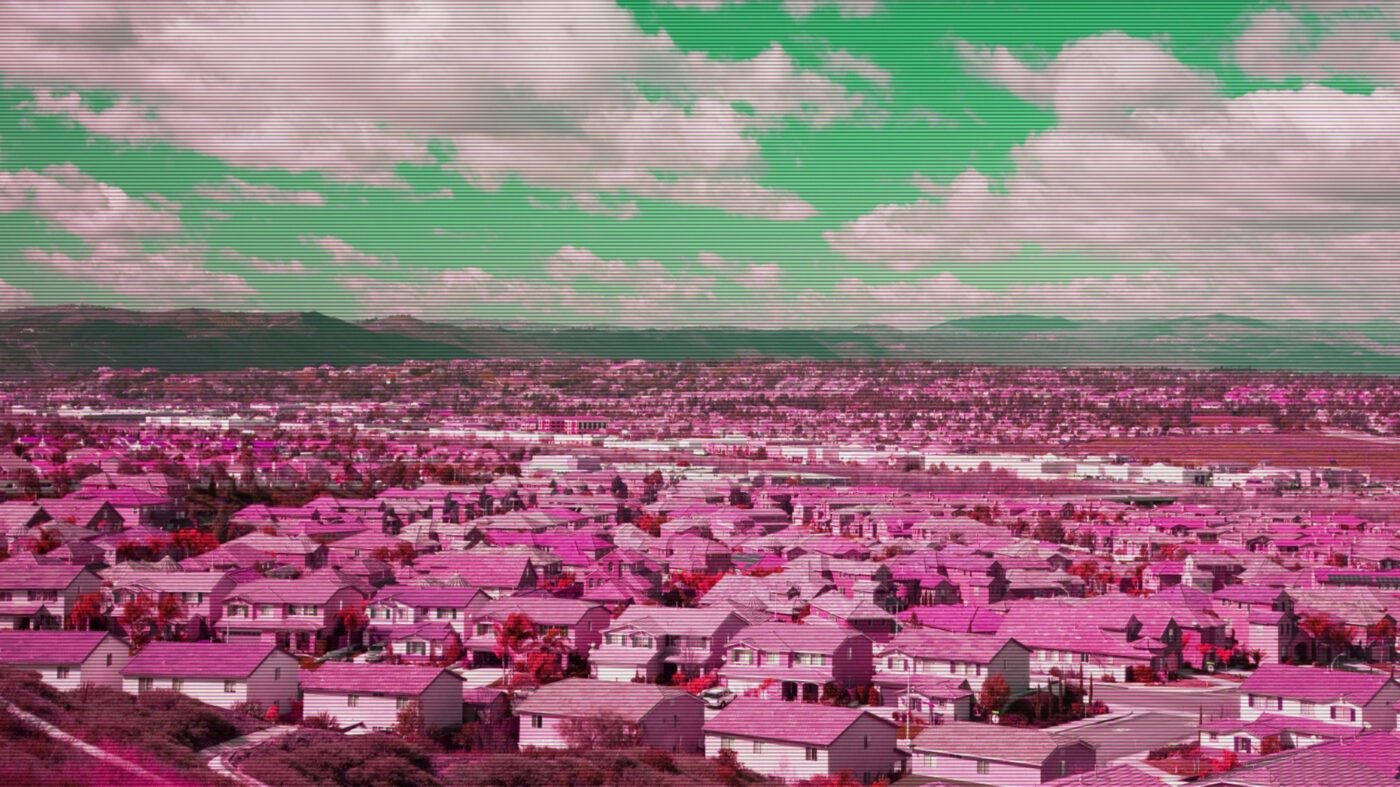 Opinion
The Realtors Political Action Committee says its purpose to help elect candidates who support the interests of Realtors is clear. But does that truly extend to those in protected classes? Here's what one Georgia-based broker thinks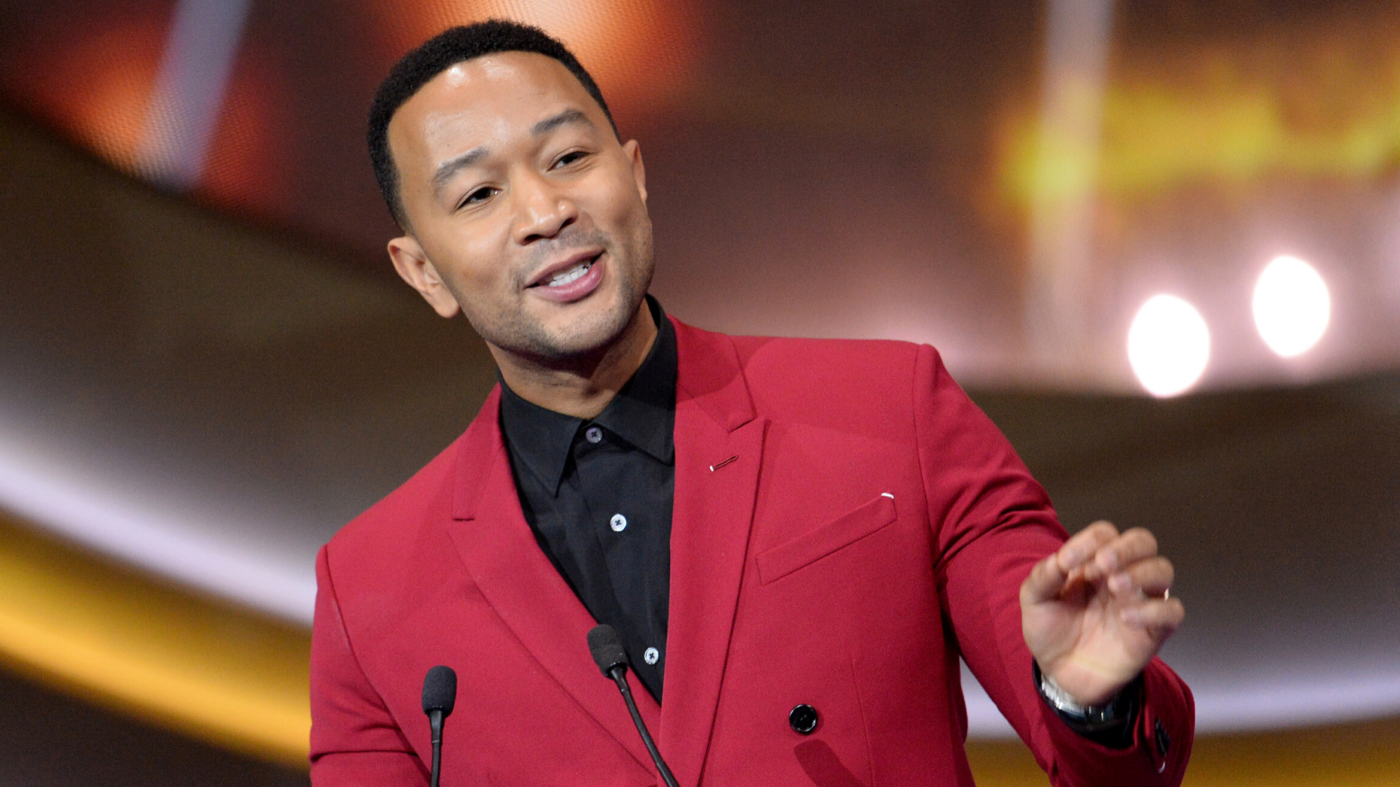 Speaking at NAR's annual conference, the musician and civil rights champion said there are 'more pressing' fair housing issues than the term 'master bedroom'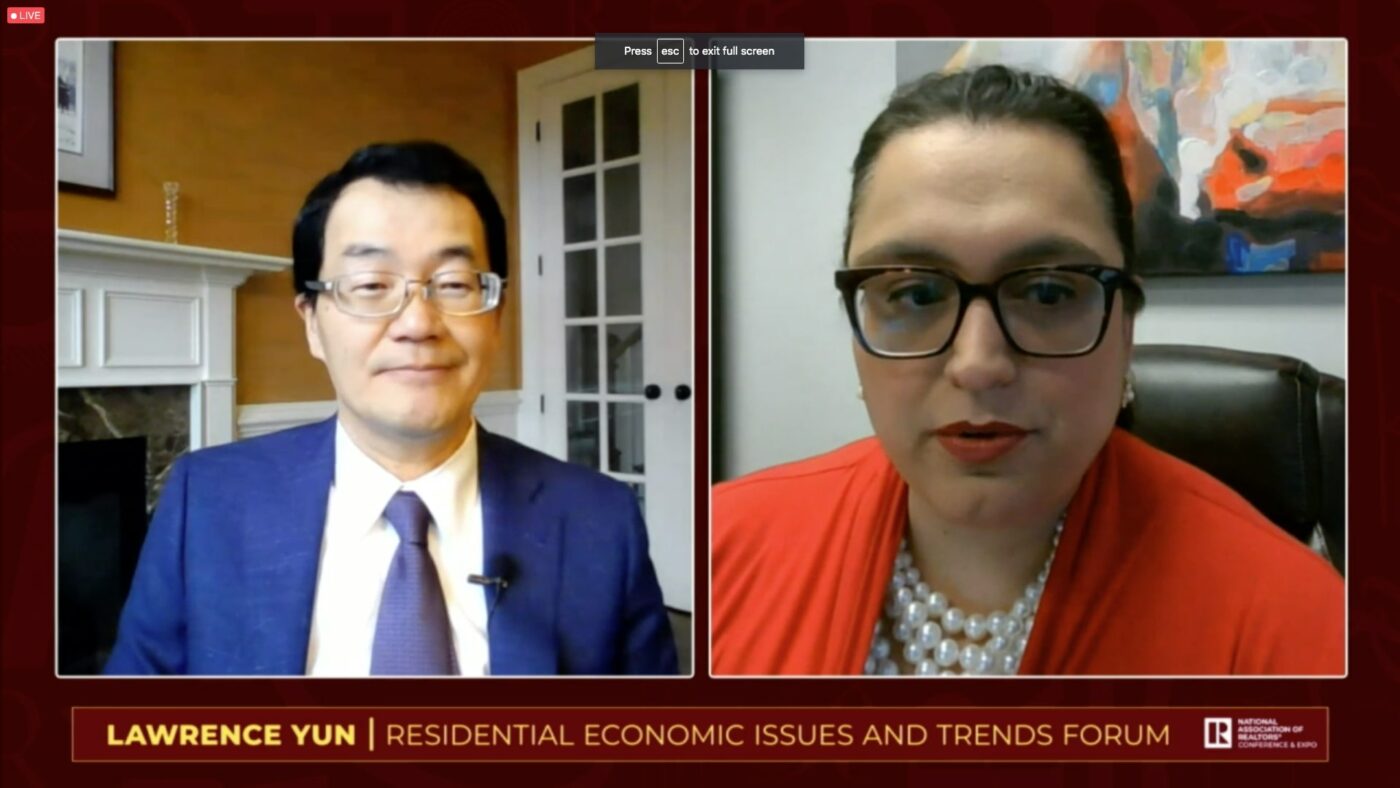 NAR Chief Economist Lawrence Yun predicts existing-home sales will rise 9% in 2021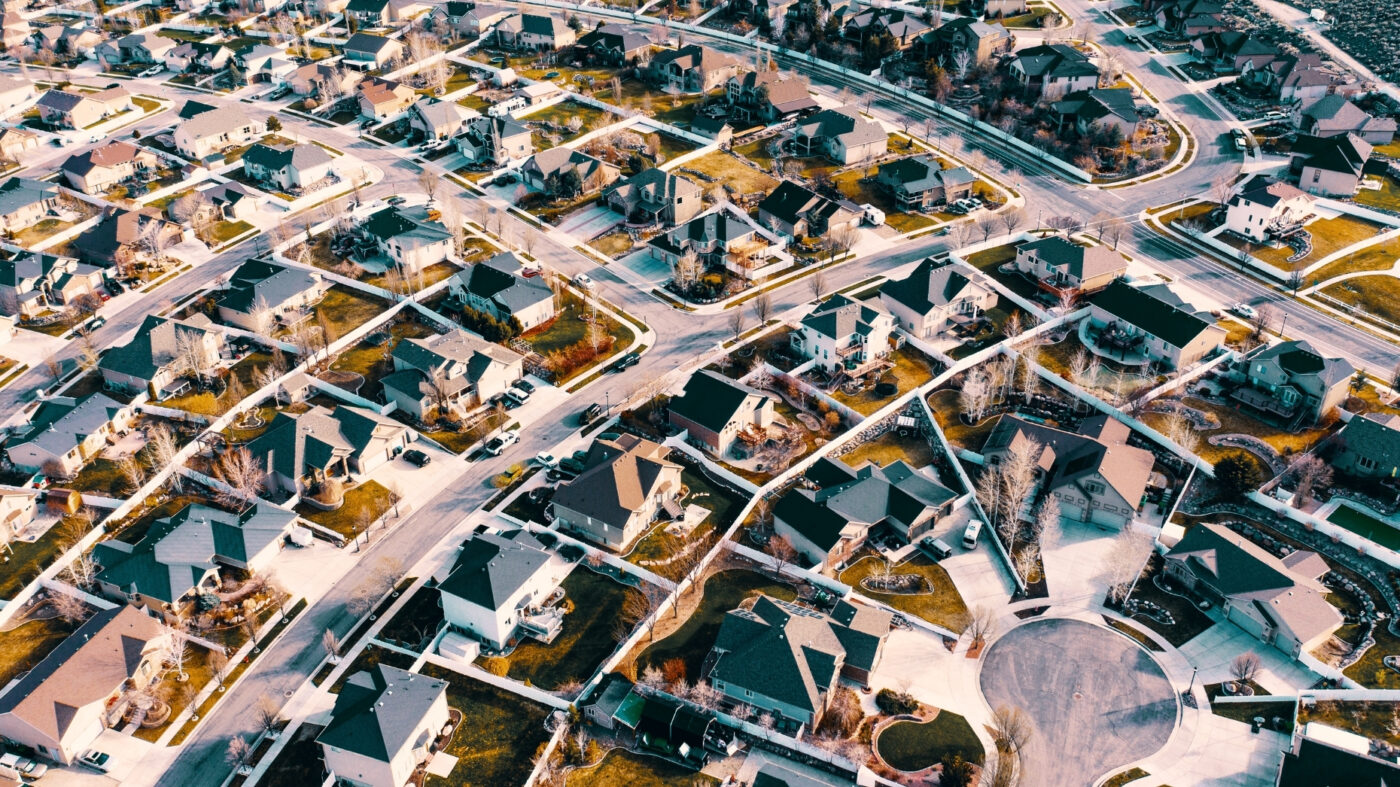 Opinion
To change both the reality on the ground and the optics for the public, NAR must take significant steps to eliminate practices shown to damage the public. The proposed changes to the code of ethics is not the final solution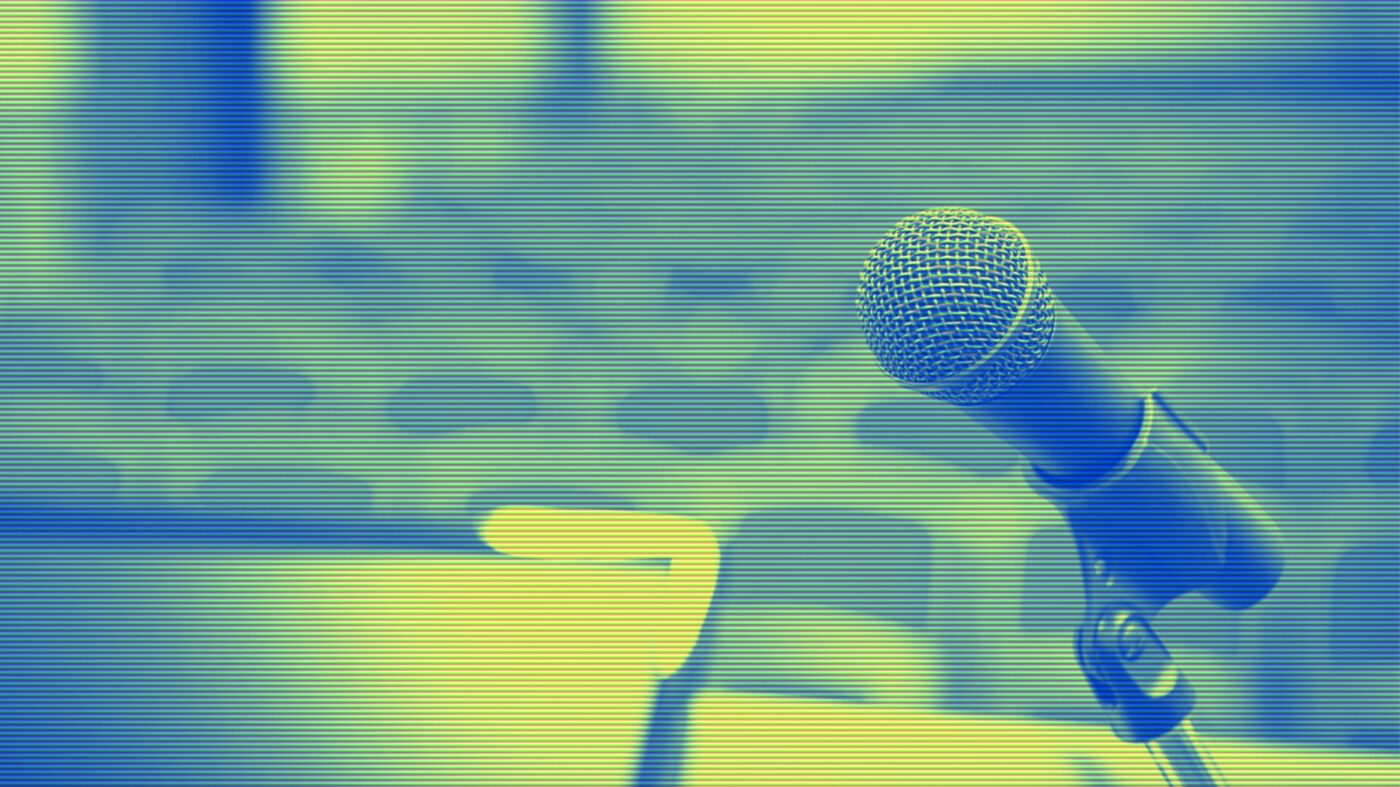 Aside from the challenges posed by COVID-19, the NAR Expo still faces a handful of other issues that stack the deck against it. Here are a few affecting the health of the event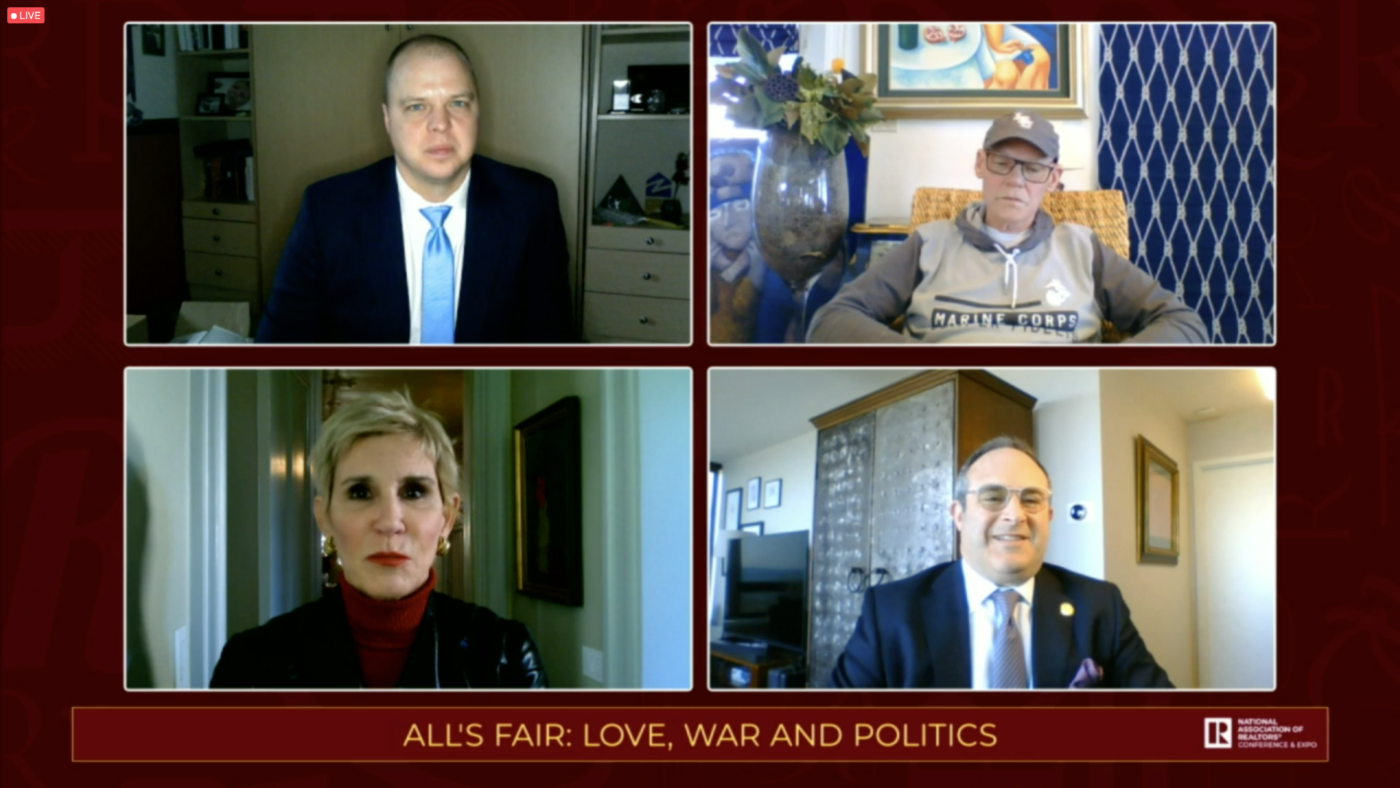 During the Realtors Conference and Expo, political consultant Mary Matalin repeatedly and without evidence referred to 'fraudulent votes' during the presidential election. NAR's response: 'We don't control what speakers say'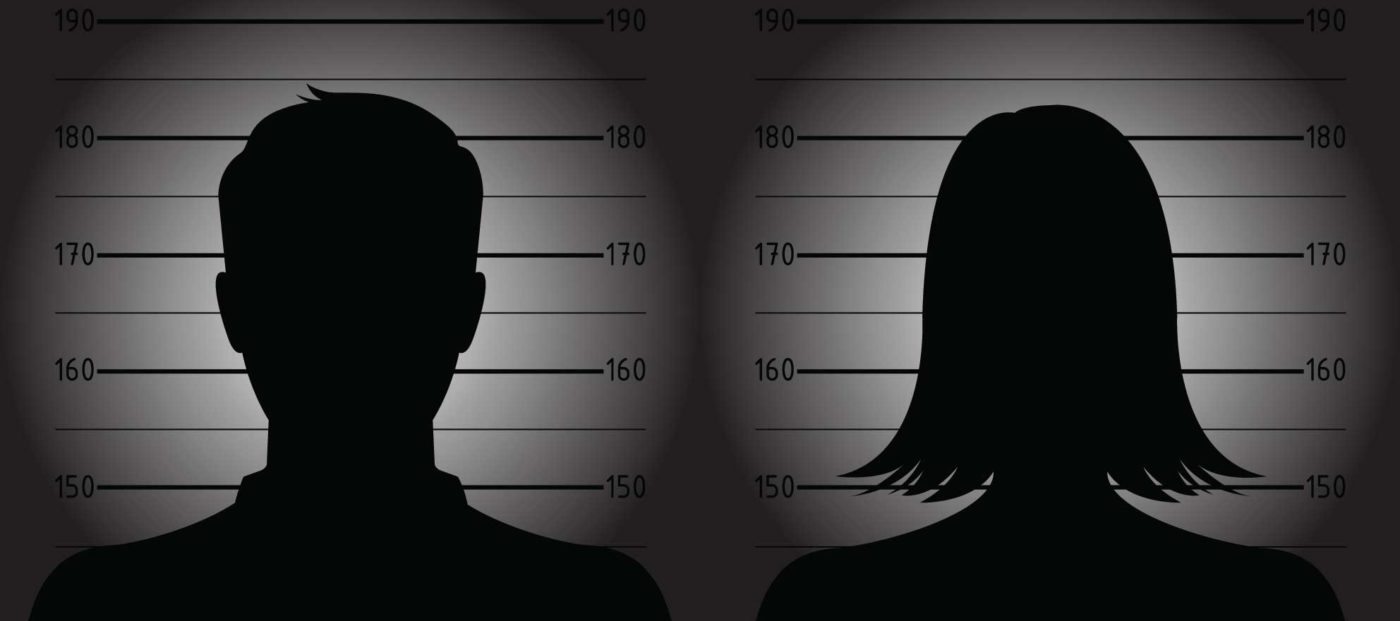 Trade group passes new standards for MLSs and local Realtor associations. Future NAR leaders will also have to pass a social media background check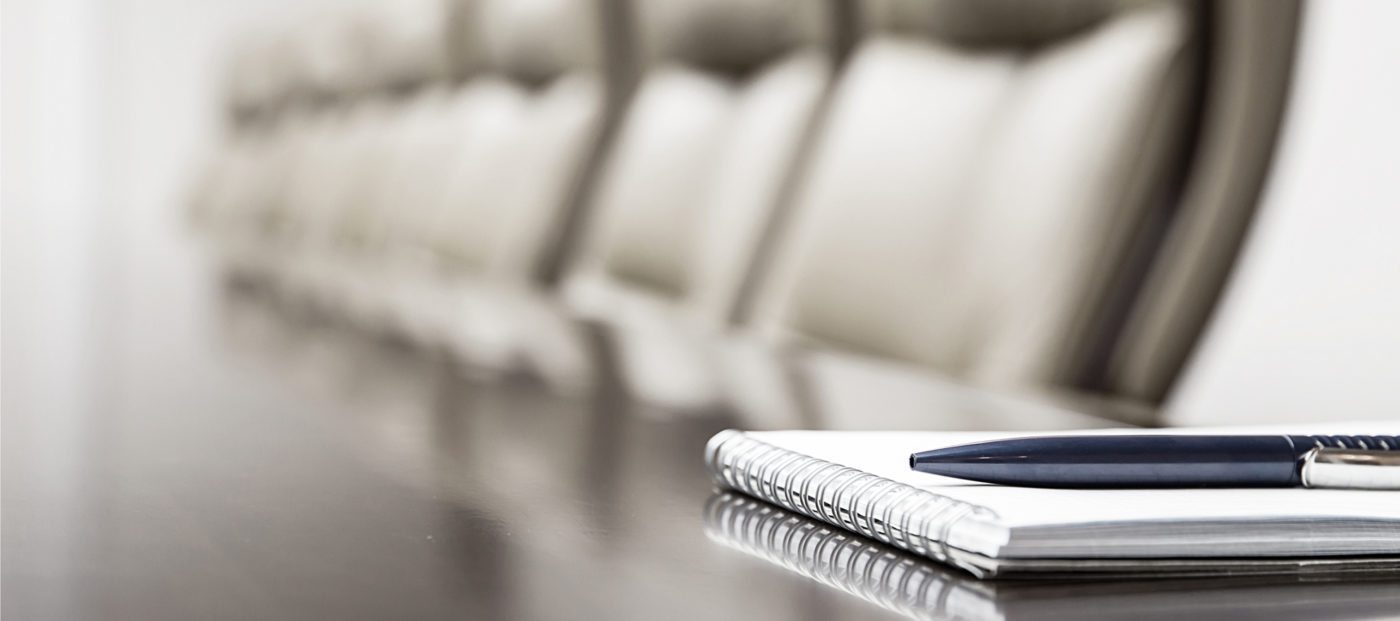 The trade organization said on Friday that the changes will 'raise the bar on the professionalism and private speech of America's 1.4 million Realtors'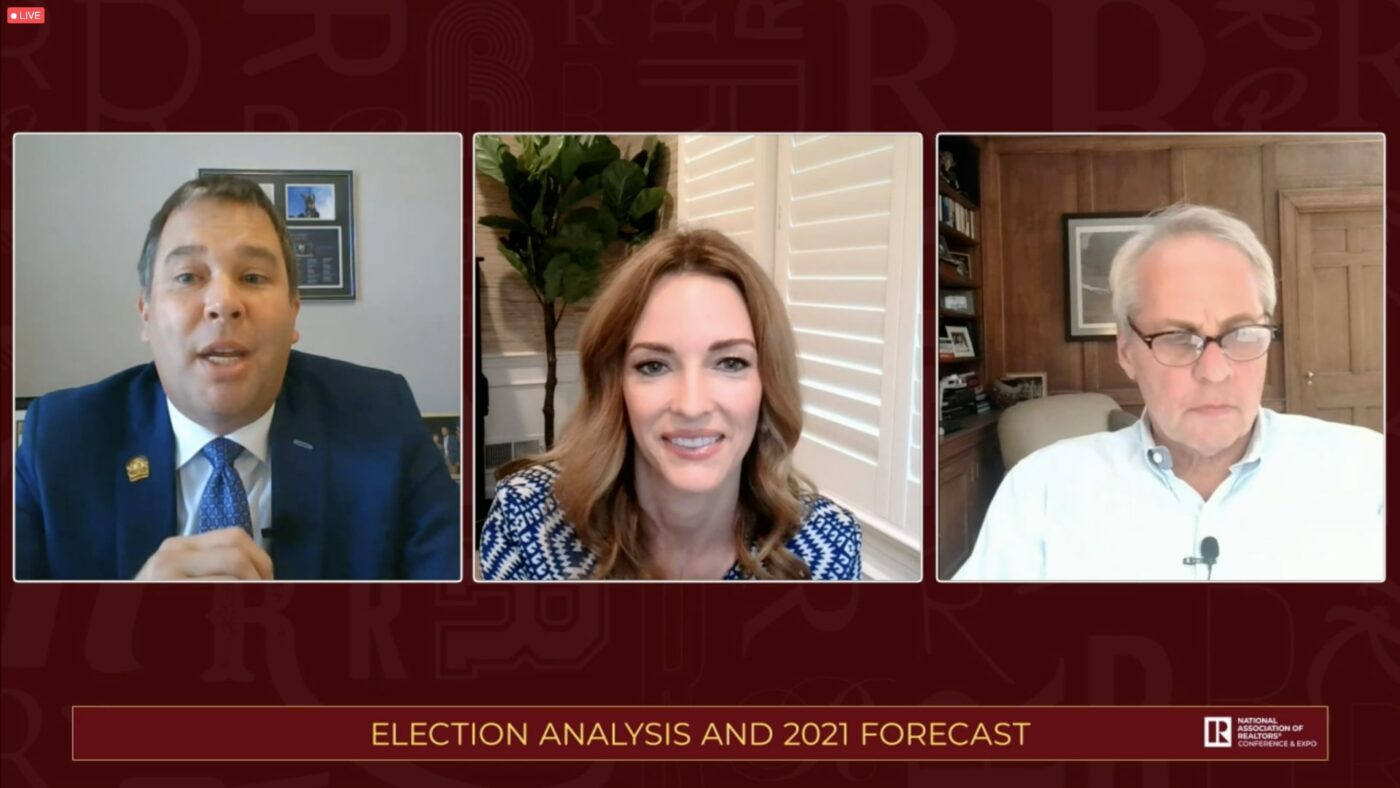 NAR expects new administration will restore fair housing rules and support bipartisan legislation related to minority homeownership, first-time homebuyers and housing supply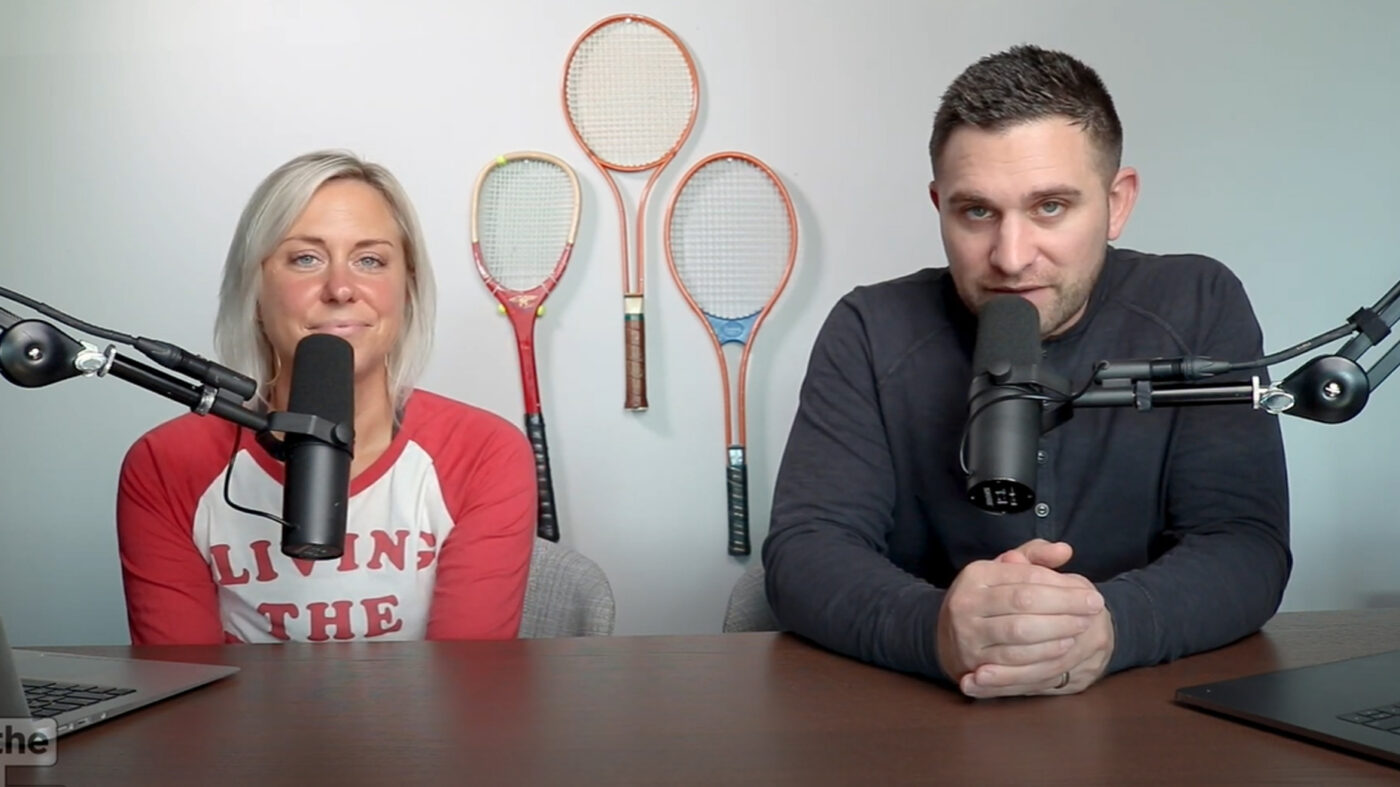 Opinion
This week, Byron Lazine and Nicole White discuss NAR's stance on school rankings, mistakes new agents make and where sellers should put their TV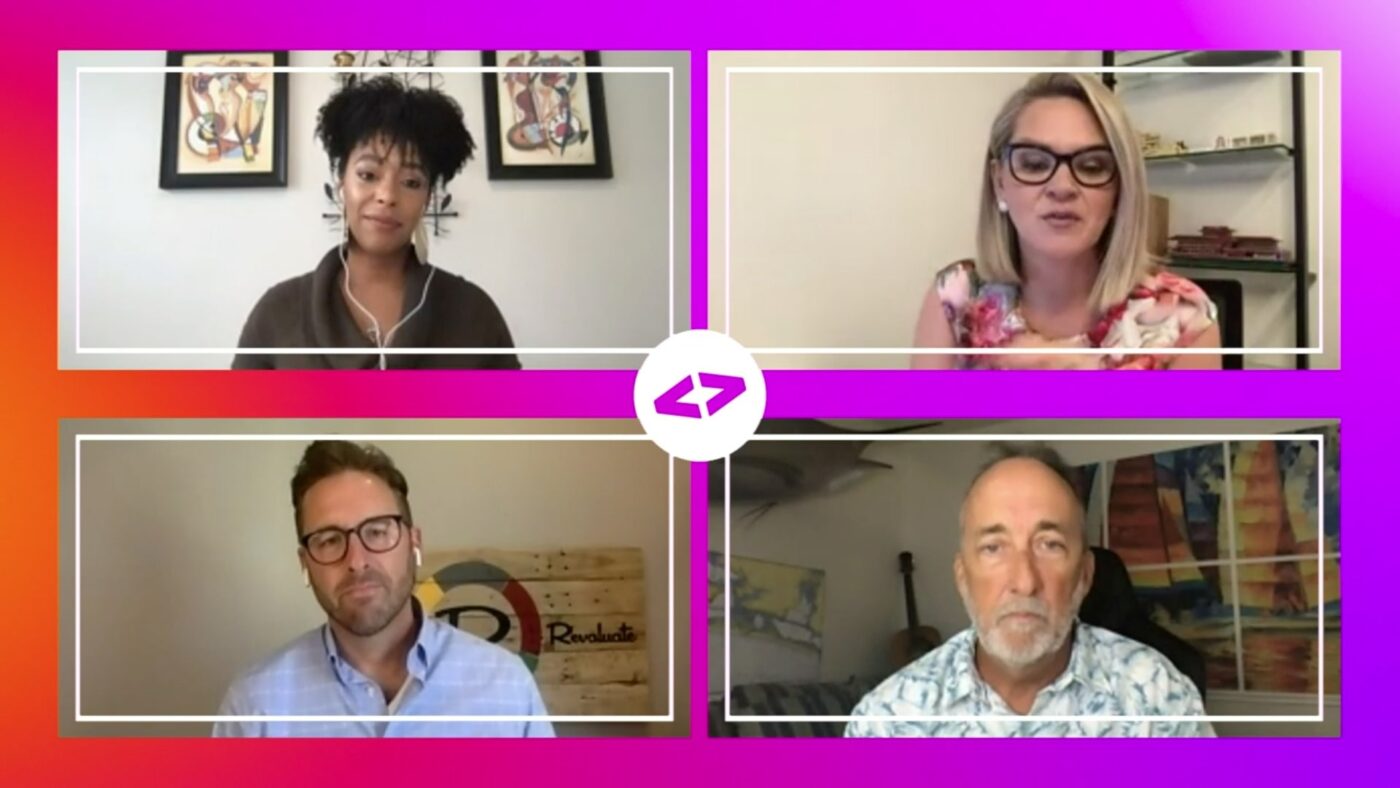 Speakers at Inman Connect Now on Thursday said the trade group should go ahead with changes that would crack down on discriminatory behavior and fix them as the need arises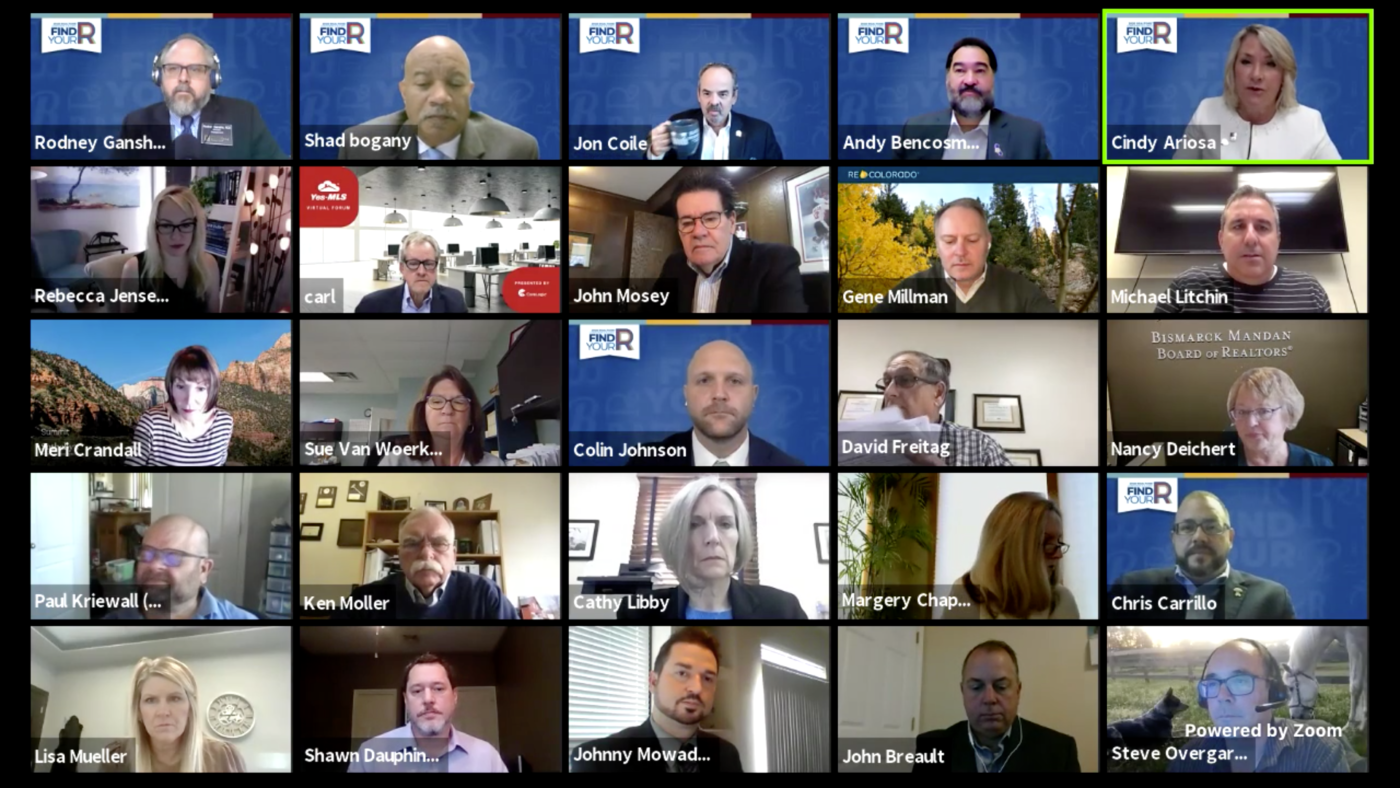 Following spirited discussions, a trade group committee approved 8 MLS standards that will now go to the NAR board of directors on Nov. 13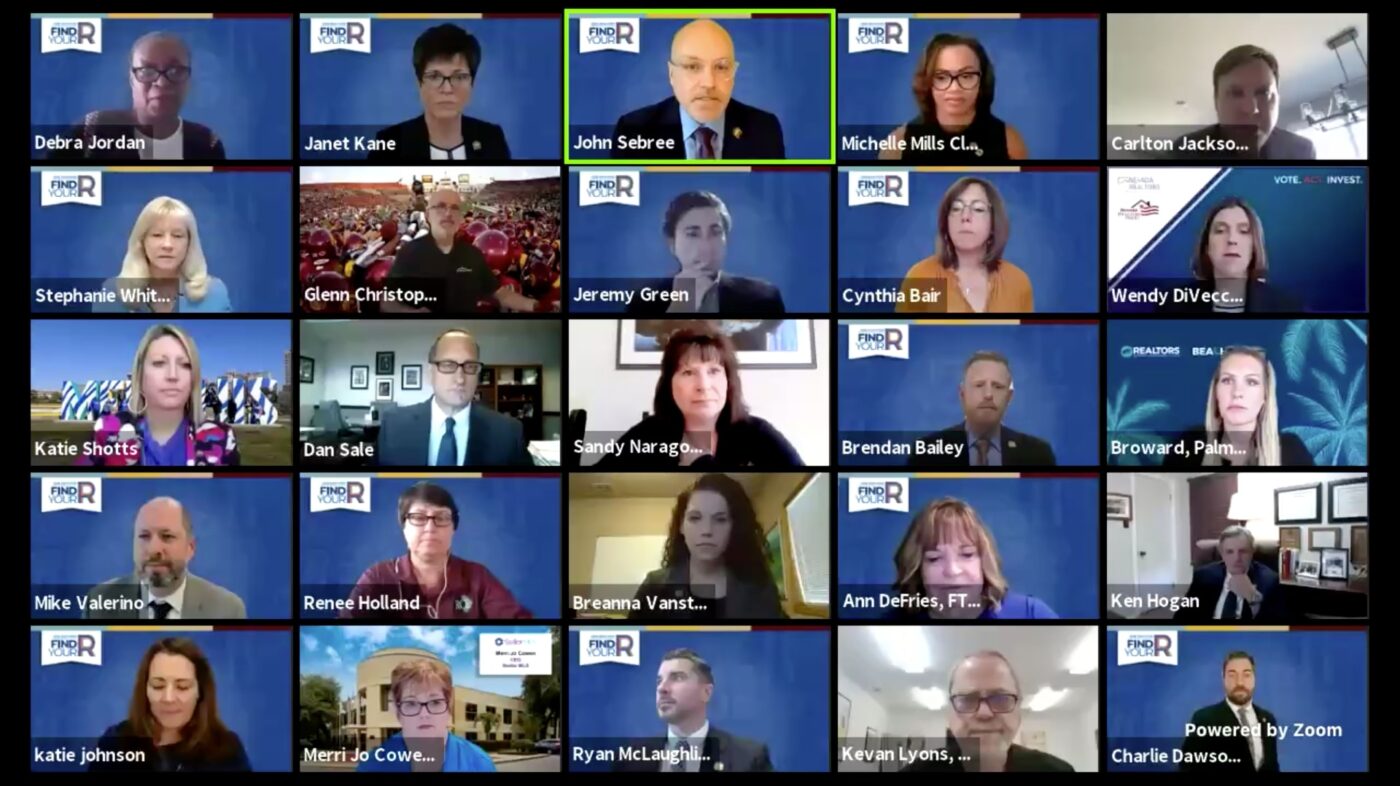 Changes to the group's core standards would require local associations to include diversity, equity, inclusion and fair housing components into strategic plans and leadership training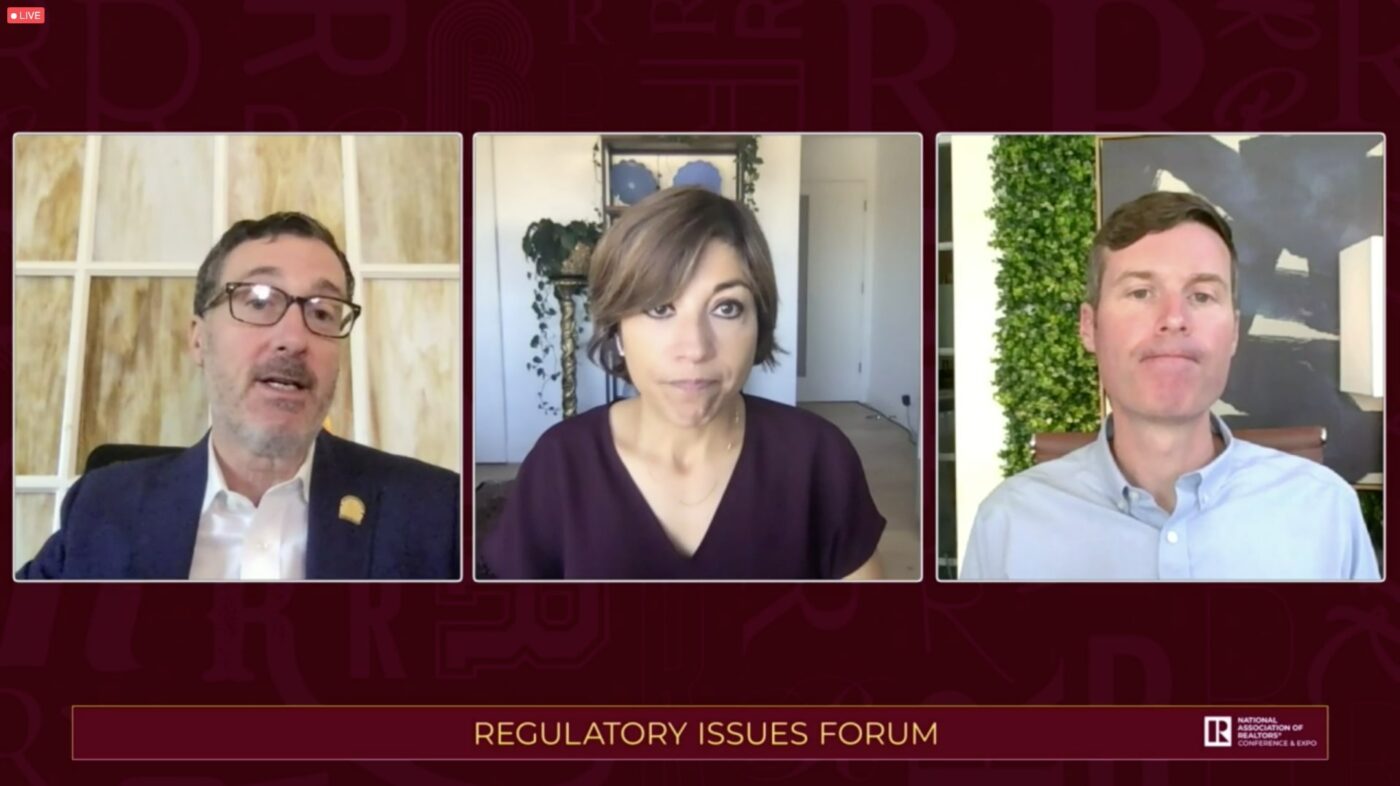 M. Ryan Gorman and law professor and author Mehrsa Baradaran say solutions must be targeted to those who were harmed by racist policies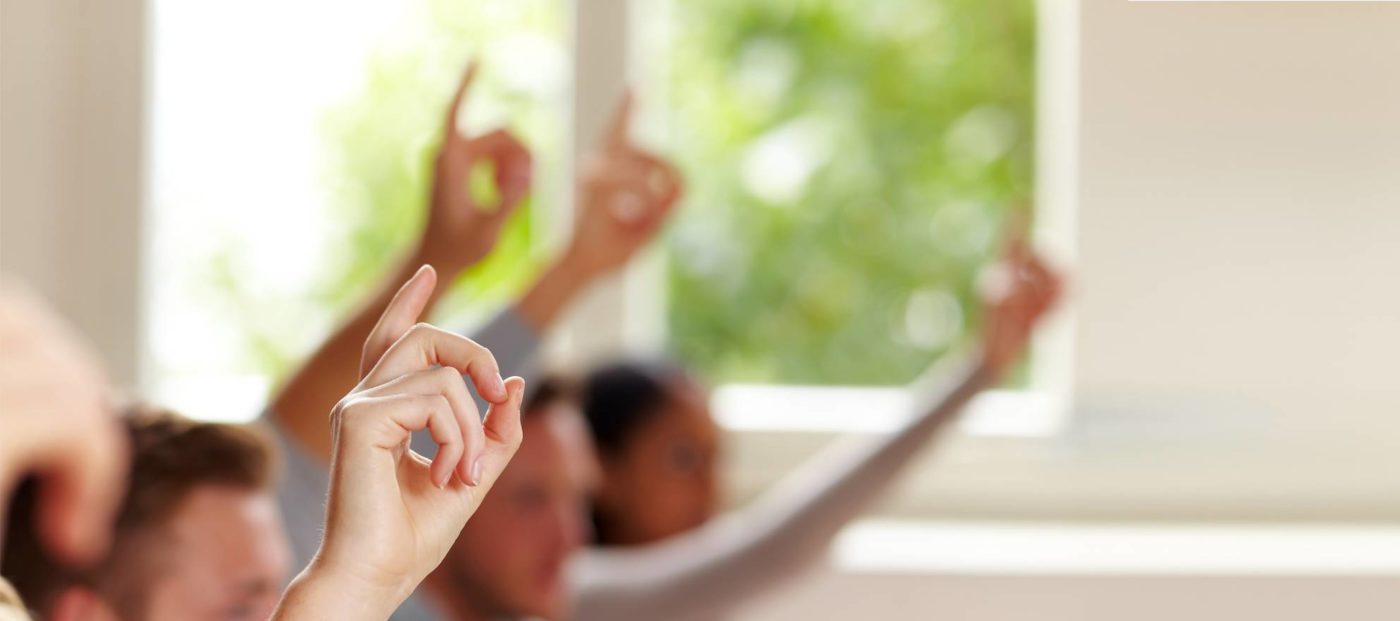 The 1.4 million-member trade group says it will help create more accurate third-party information on school quality beyond test scores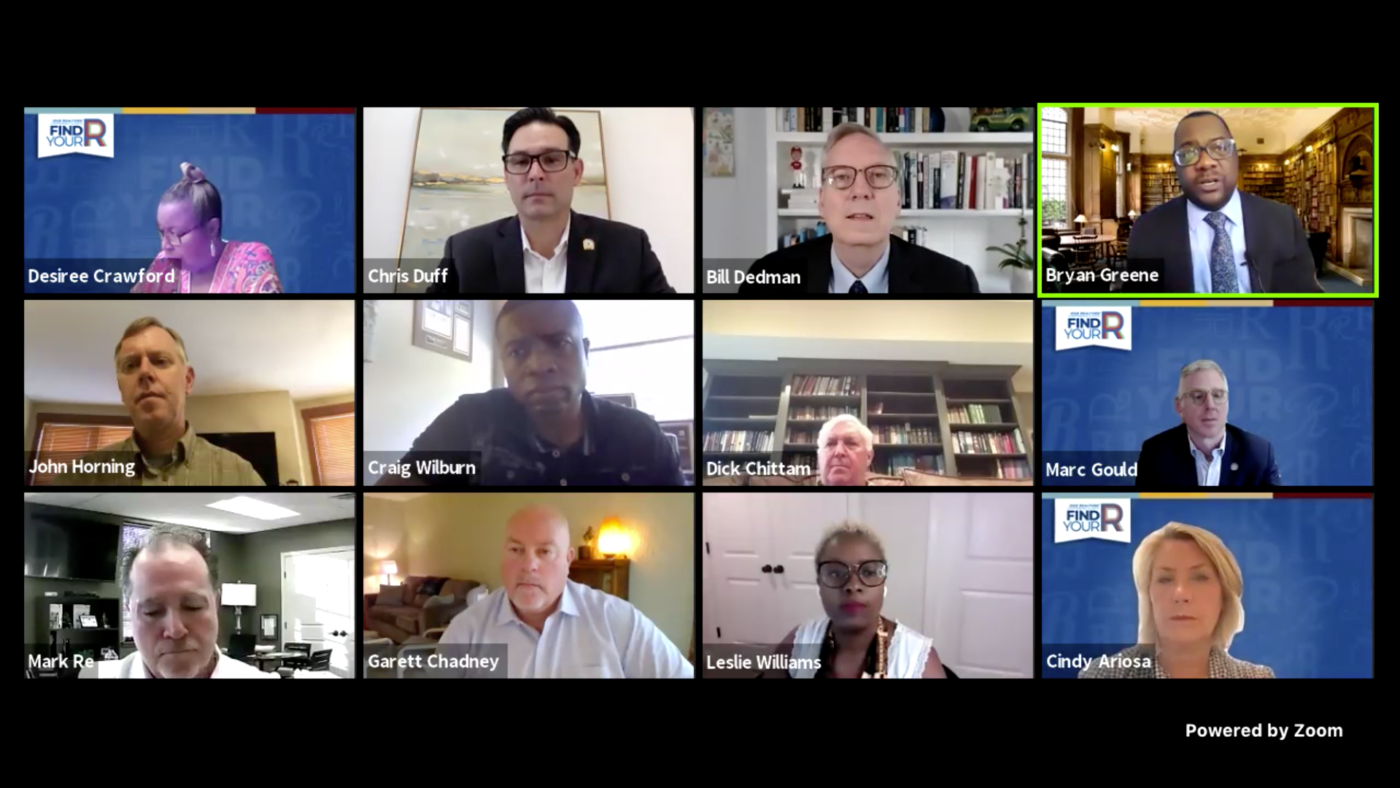 At Realtors Conference & Expo, NAR consultant and investigative reporter Bill Dedman discussed what housing discrimination looks like now and why it continues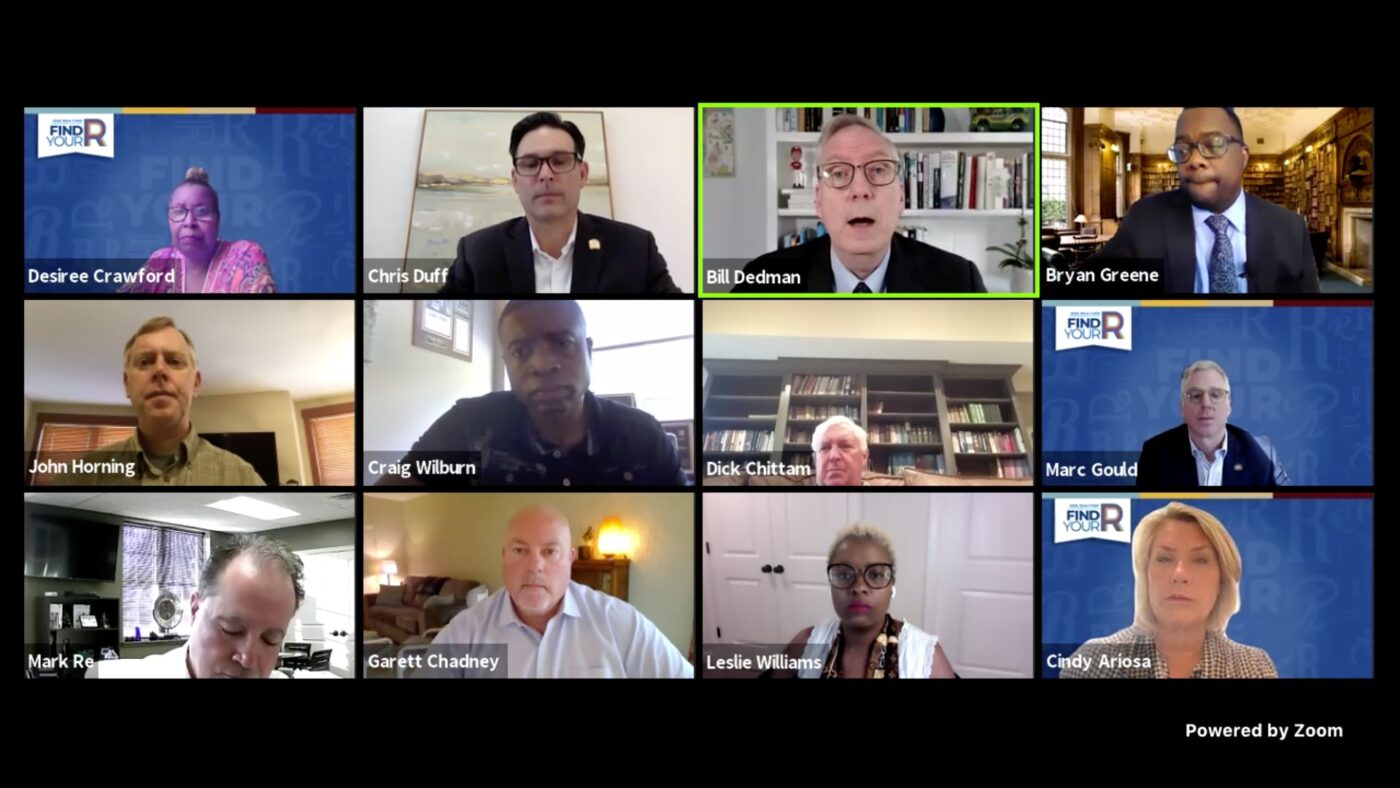 At Realtors Conference & Expo, the trade group said the program would be a way to 'get ahead' of fair housing problems 'often hidden from view'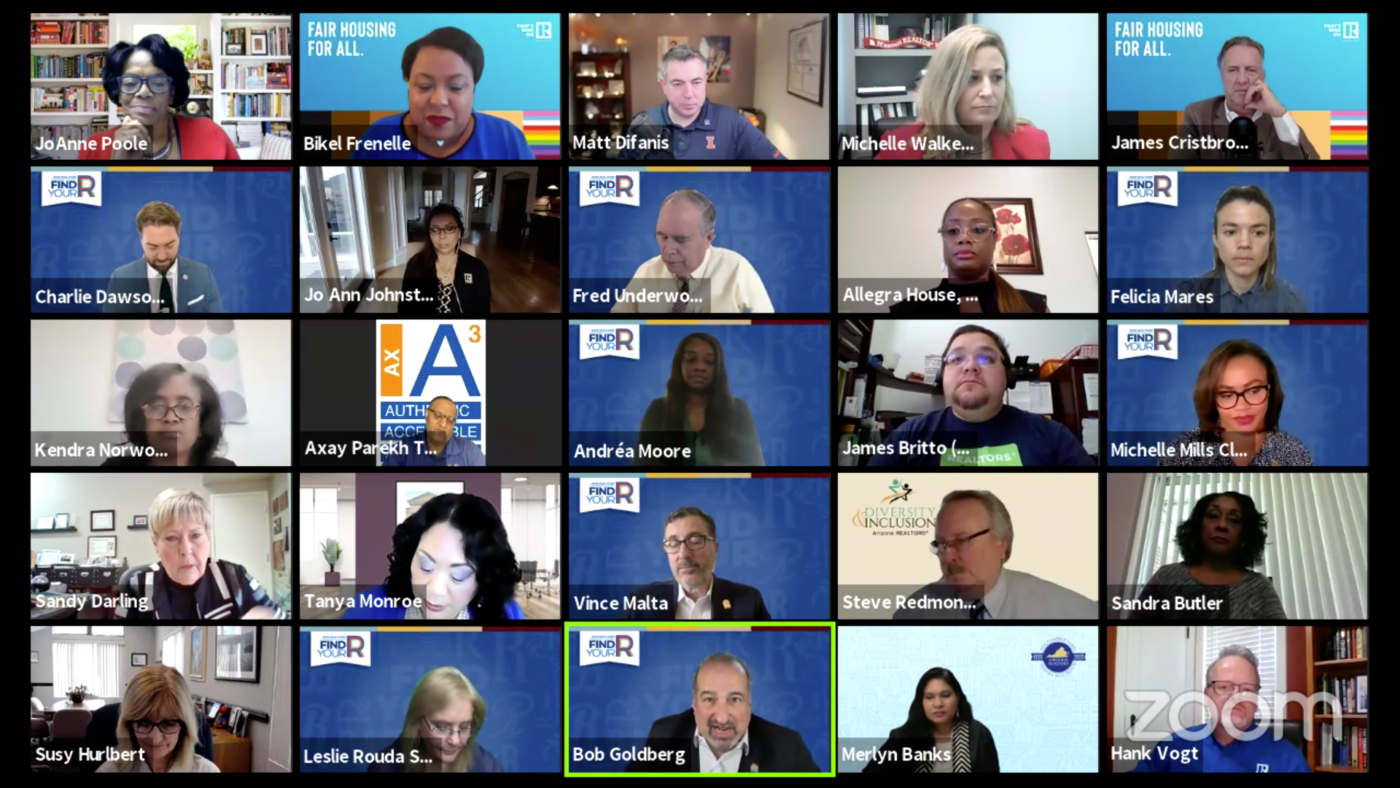 Realtors must proactively tackle inequality in real estate, trade group leaders said Wednesday. 'Talk is cheap, and actions speak better than words,' CEO Bob Goldberg said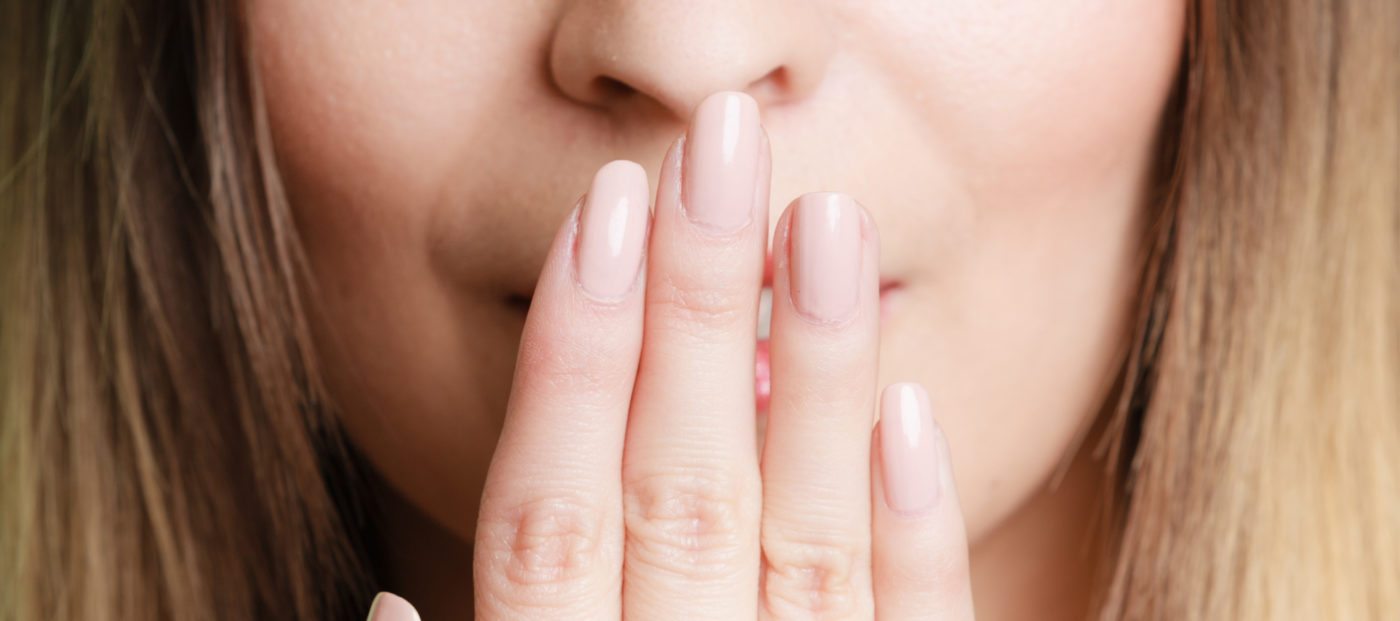 The trade group will create 'case interpretations' to help members and enforcement volunteers apply controversial policy changes if they're approved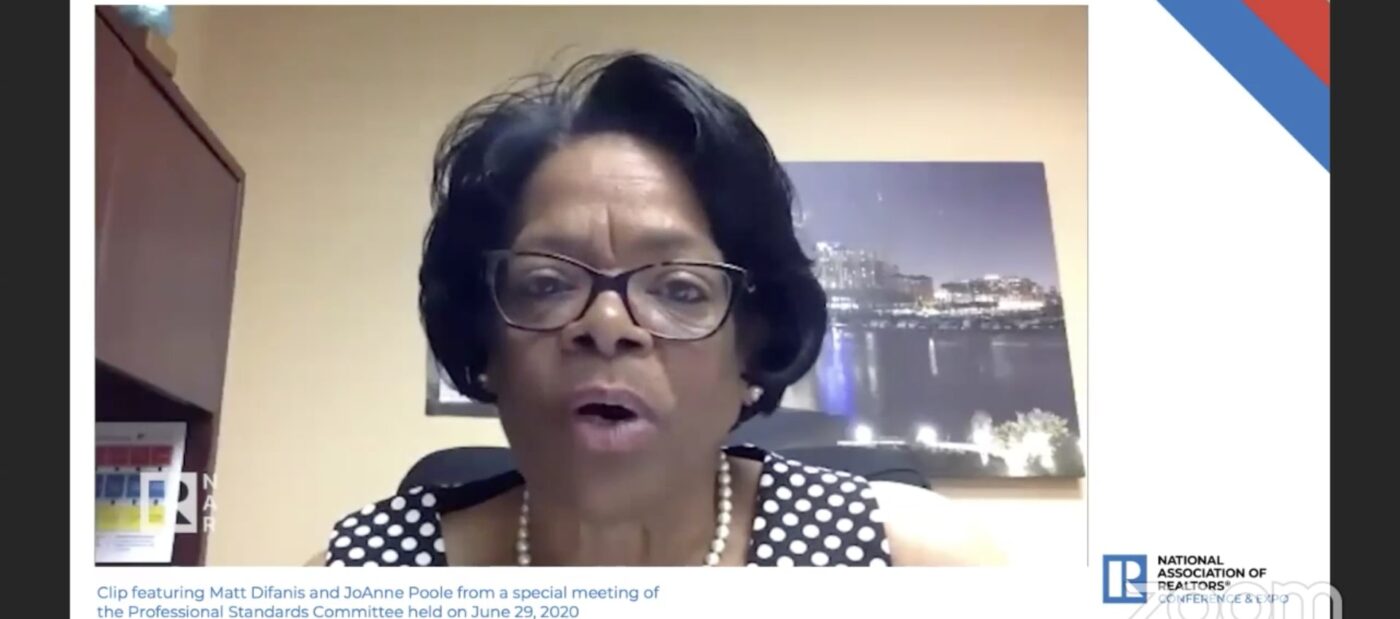 First-ever virtual Realtors Conference & Expo kicked off with a discussion on Monday about controversial proposed changes to the National Association of Realtors' Code of Ethics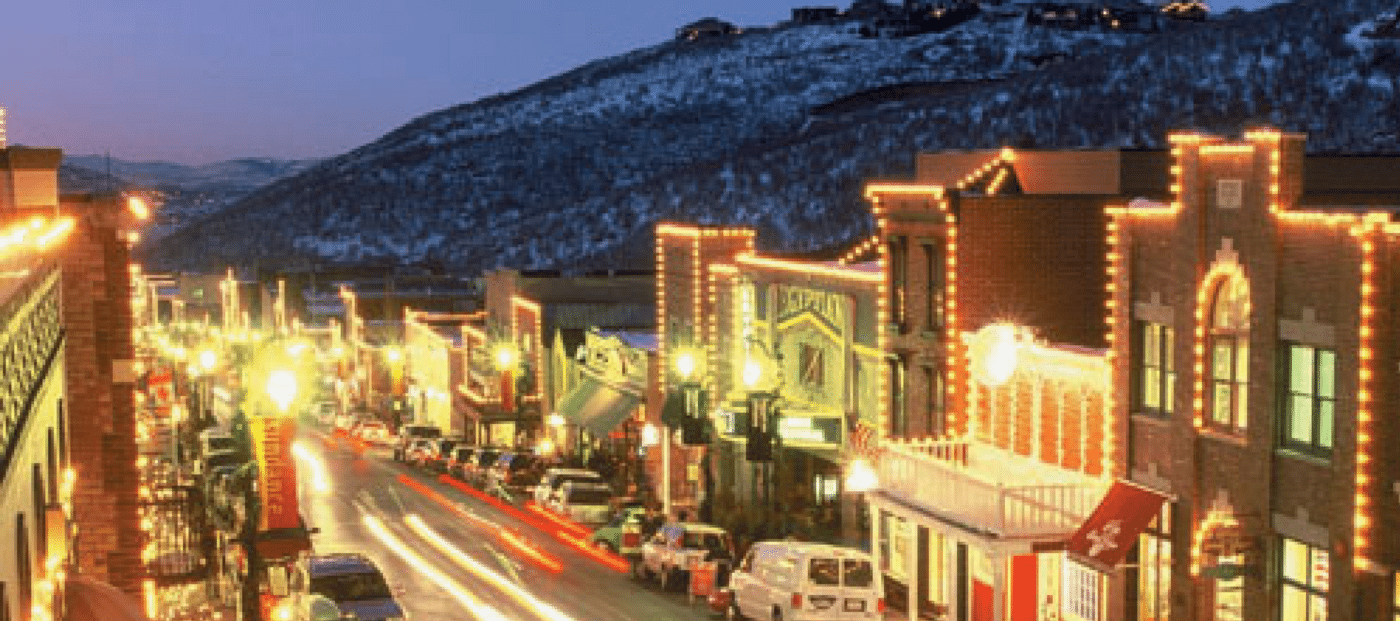 Travel restrictions, uncertainty and the US handling of the pandemic are taking a toll, but outdoorsy vacation spots are still hot among international buyers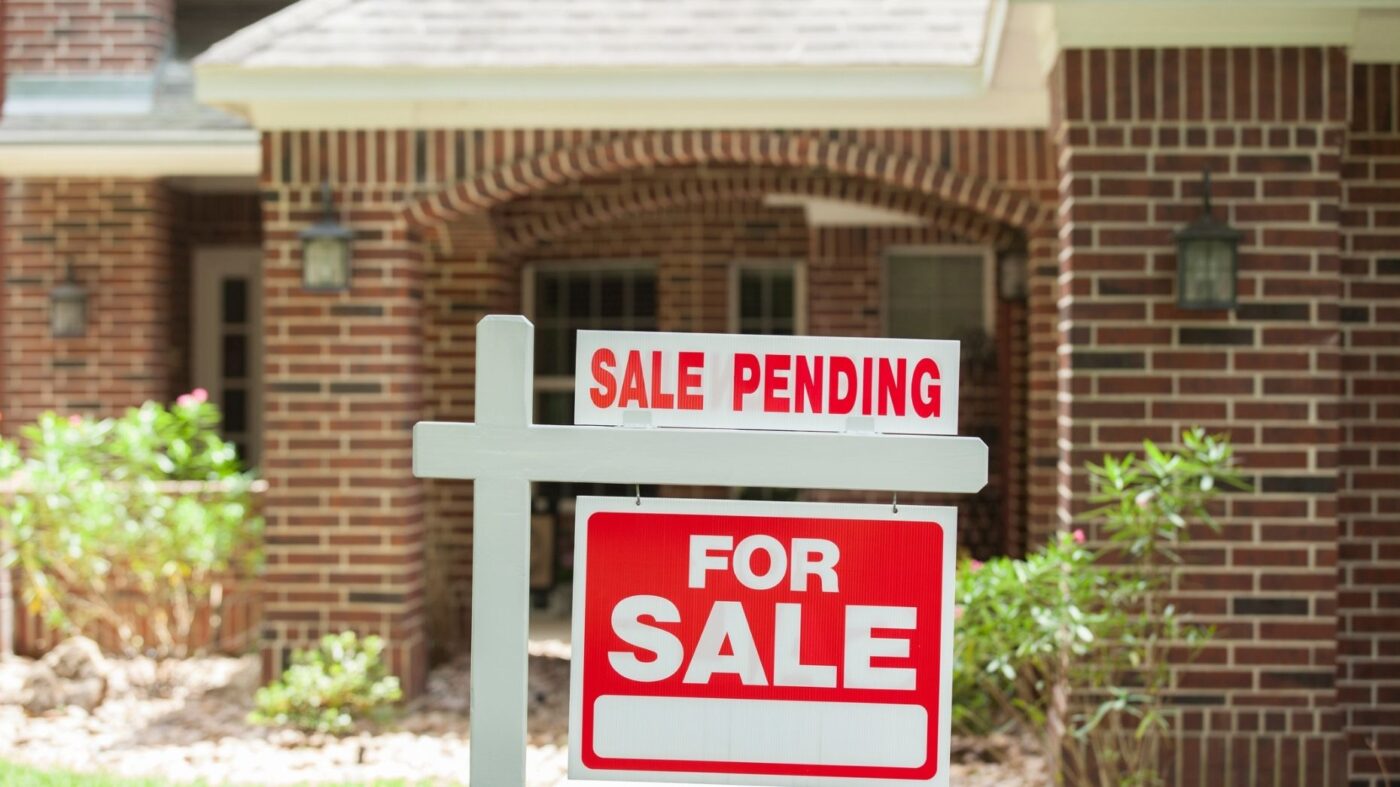 The National Association of Realtors' Pending Home Sales Index dropped 2.2%, to 130, in September after 4 consecutive months of contract activity growth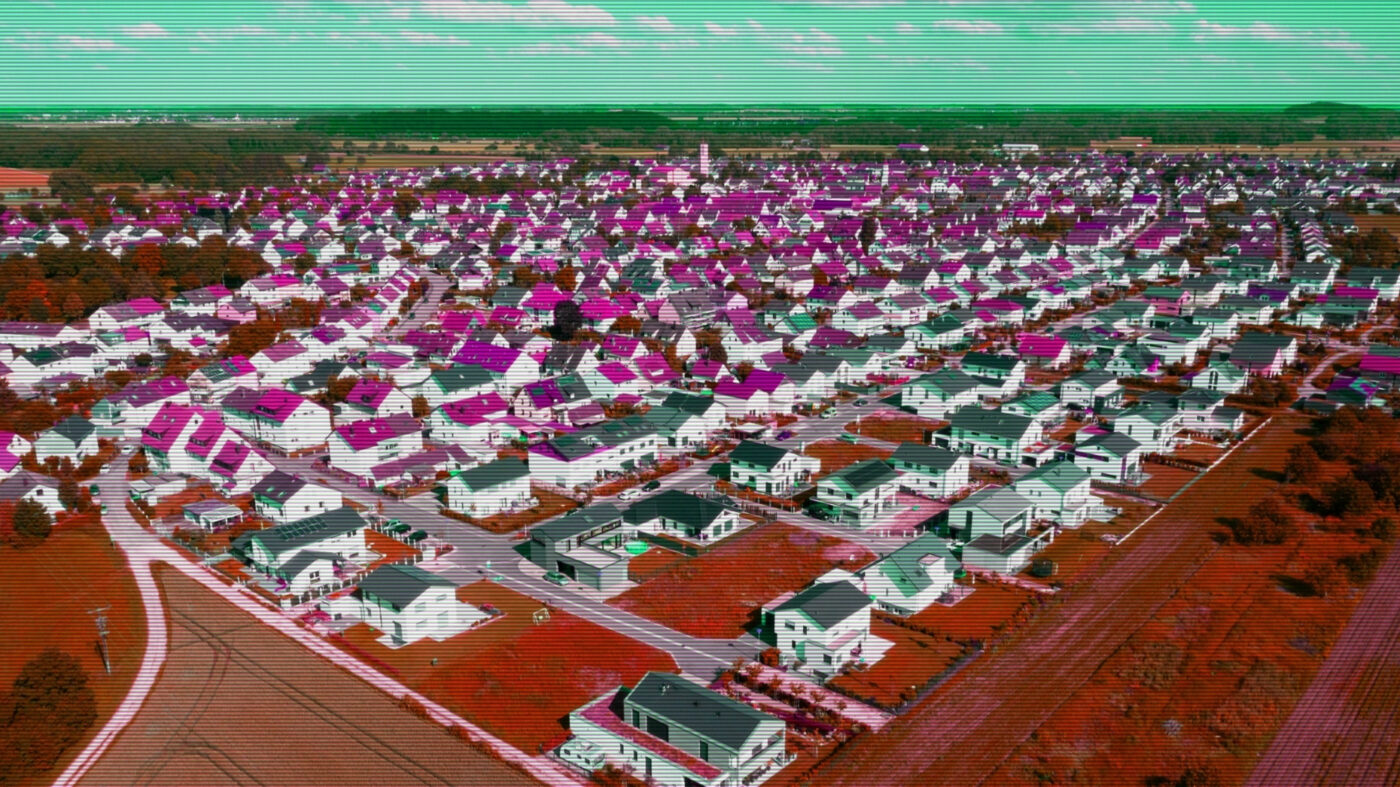 As our nation grapples with the ongoing crisis of racial inequality, it is critical that Realtors be a part of the solution, not contribute to the problem. Here's a look at NAR's recommendations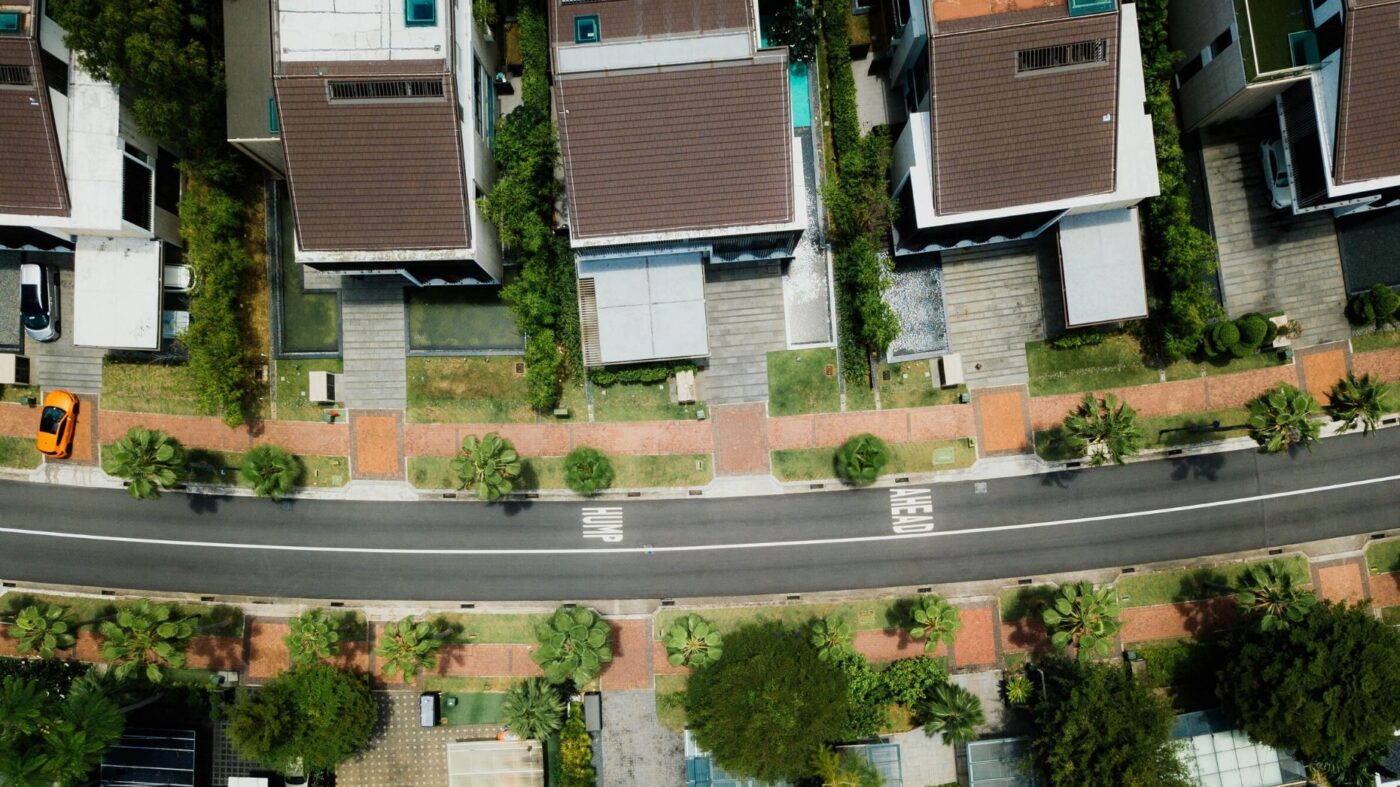 As year-over-year existing-home sales soared 21% in September, inventory dropped to a 2.7-month supply, according to data released Thursday by the National Association of Realtors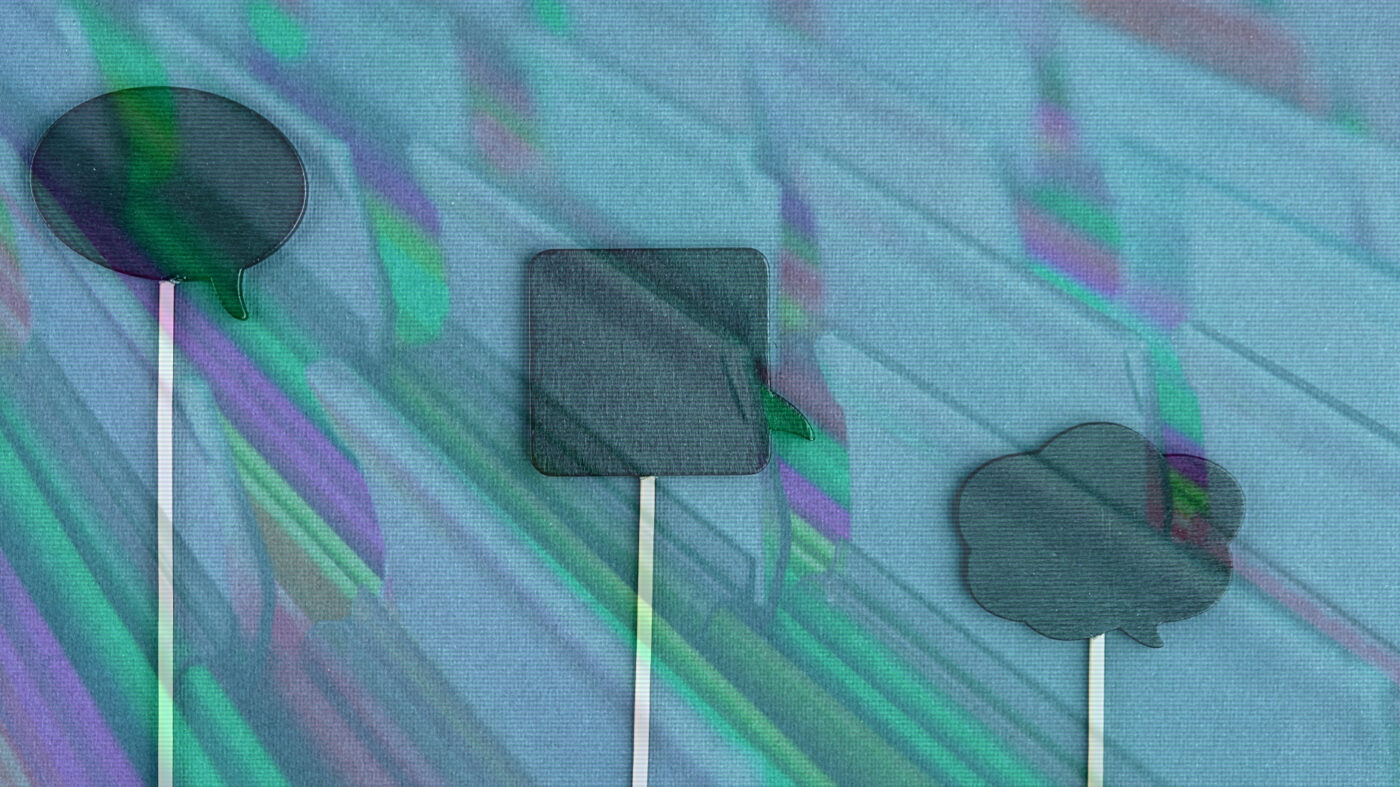 Opinion
If the intent of the Code of Ethics is to hold real estate professionals to a higher standard, the proposed addition fails to achieve that. Here's why — plus what could be done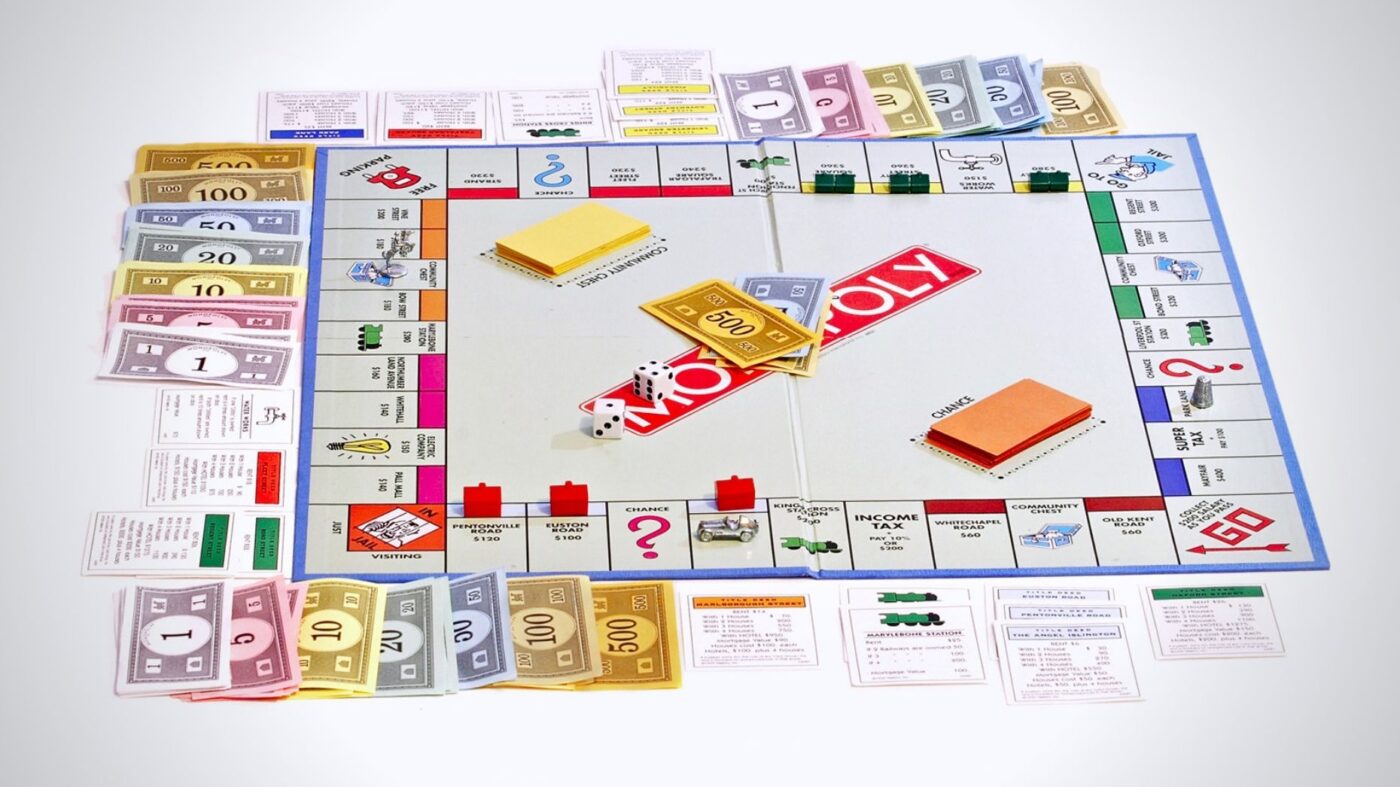 Opinion
On Tuesday, the US Justice Department accused Google of illegally protecting its monopoly over search and search advertising. It begs the question, are there real estate monopolies?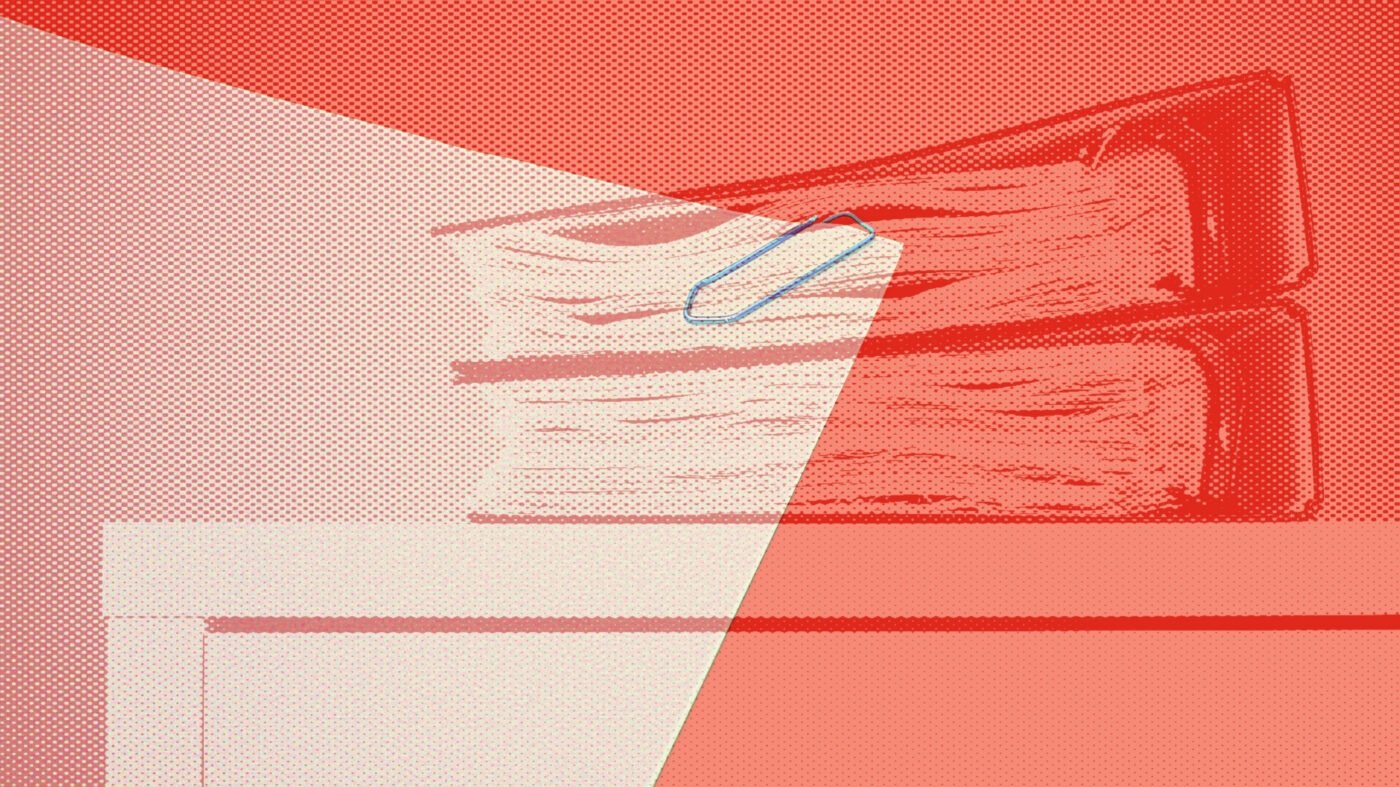 Opinion
NAR proposed changes to the Code of Ethics, and the real estate community is reacting — or more precisely, descending into an uproar. Here's why industry professionals should take some time to closely read and examine these changes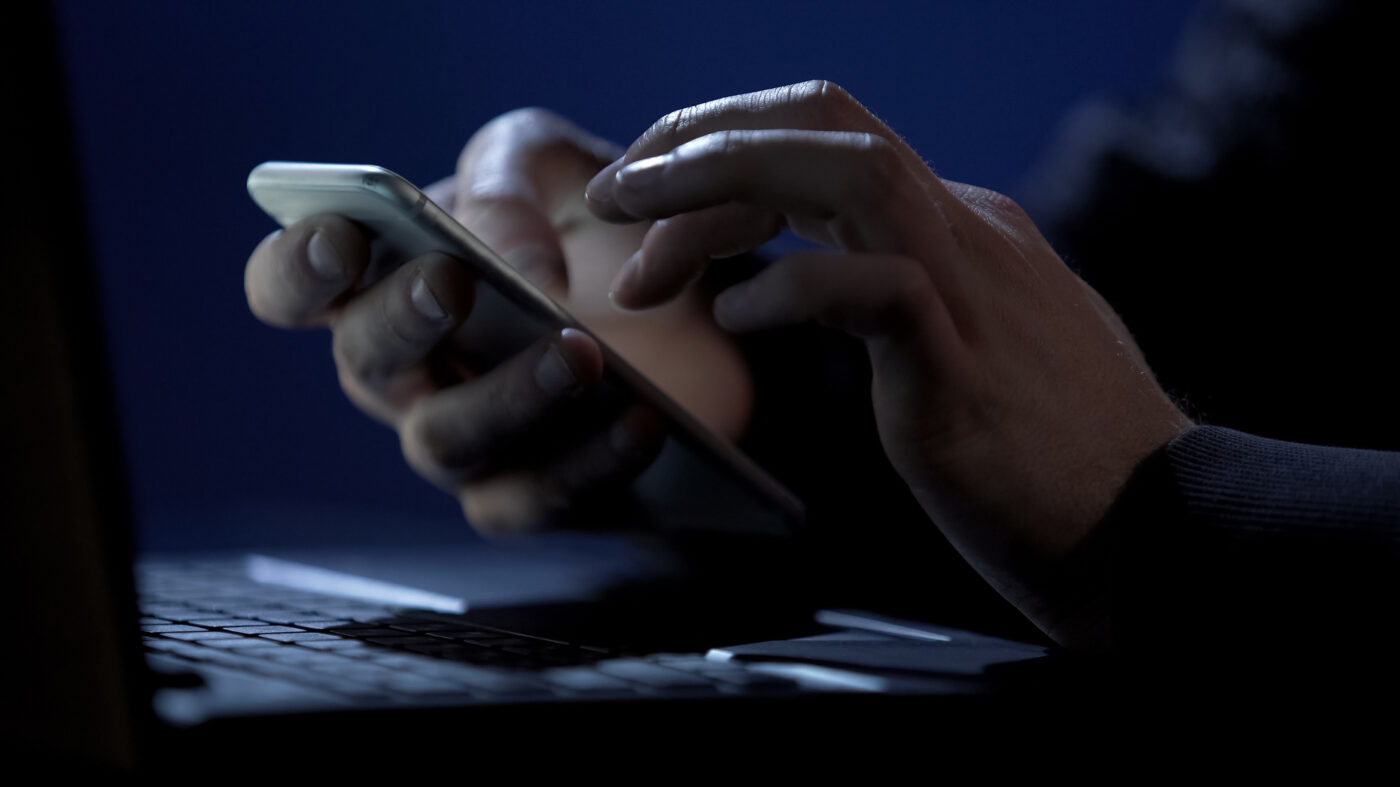 Although the National Association of Realtors offers insurance options, an NAR spokesperson warned that the association would not make calls to enroll members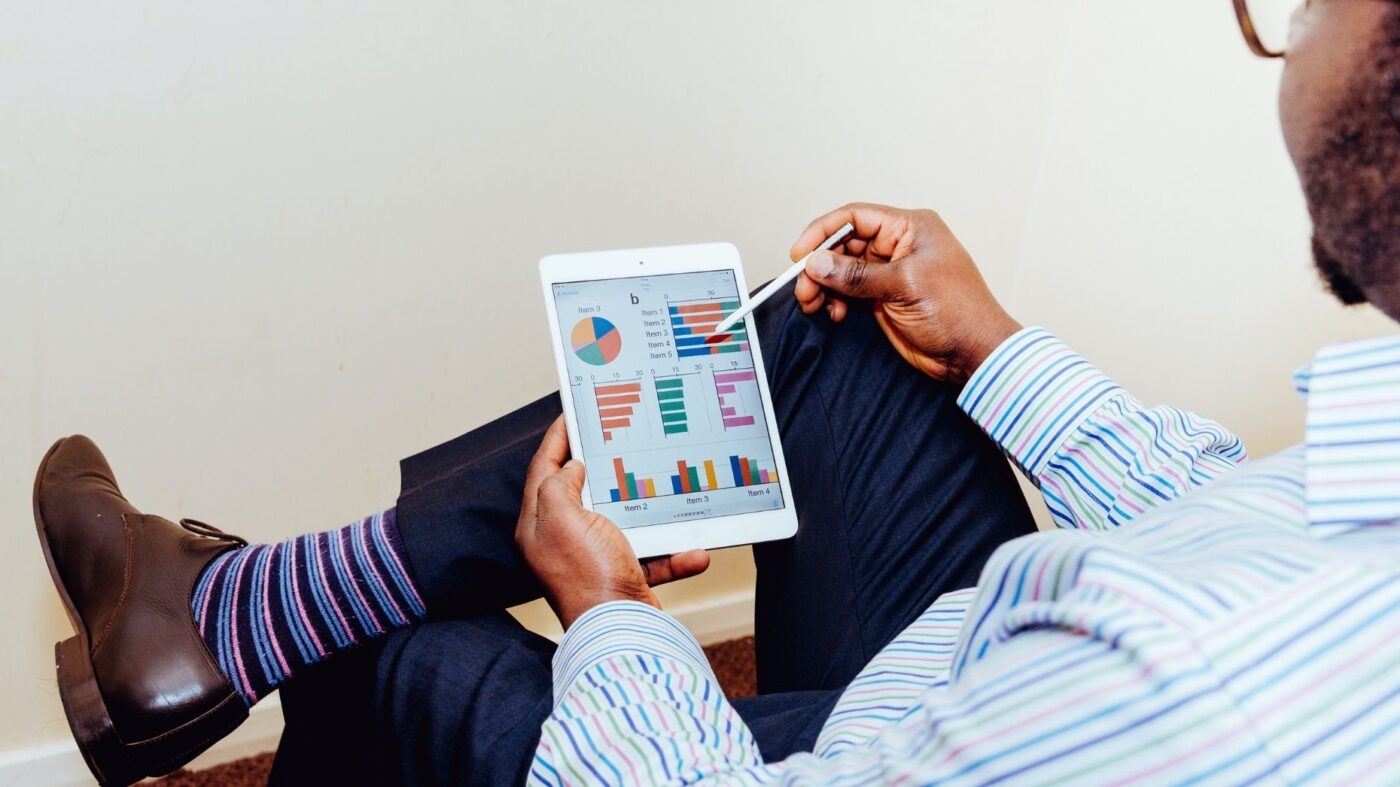 The 1.4 million-member trade association is partnering with the investment banking giant to offer Realtors guides to investing and saving for retirement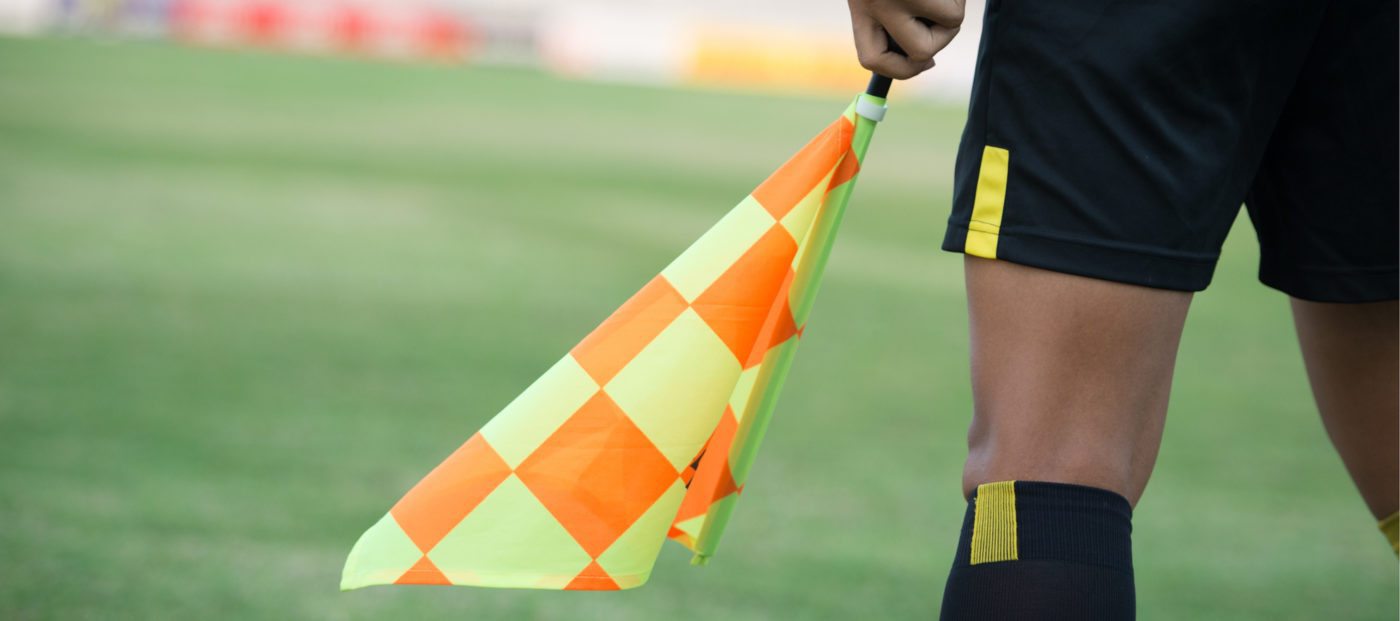 The National Association of Realtors says it's gotten 'an unprecedented number of complaints about Realtors posting discriminatory speech and conduct online'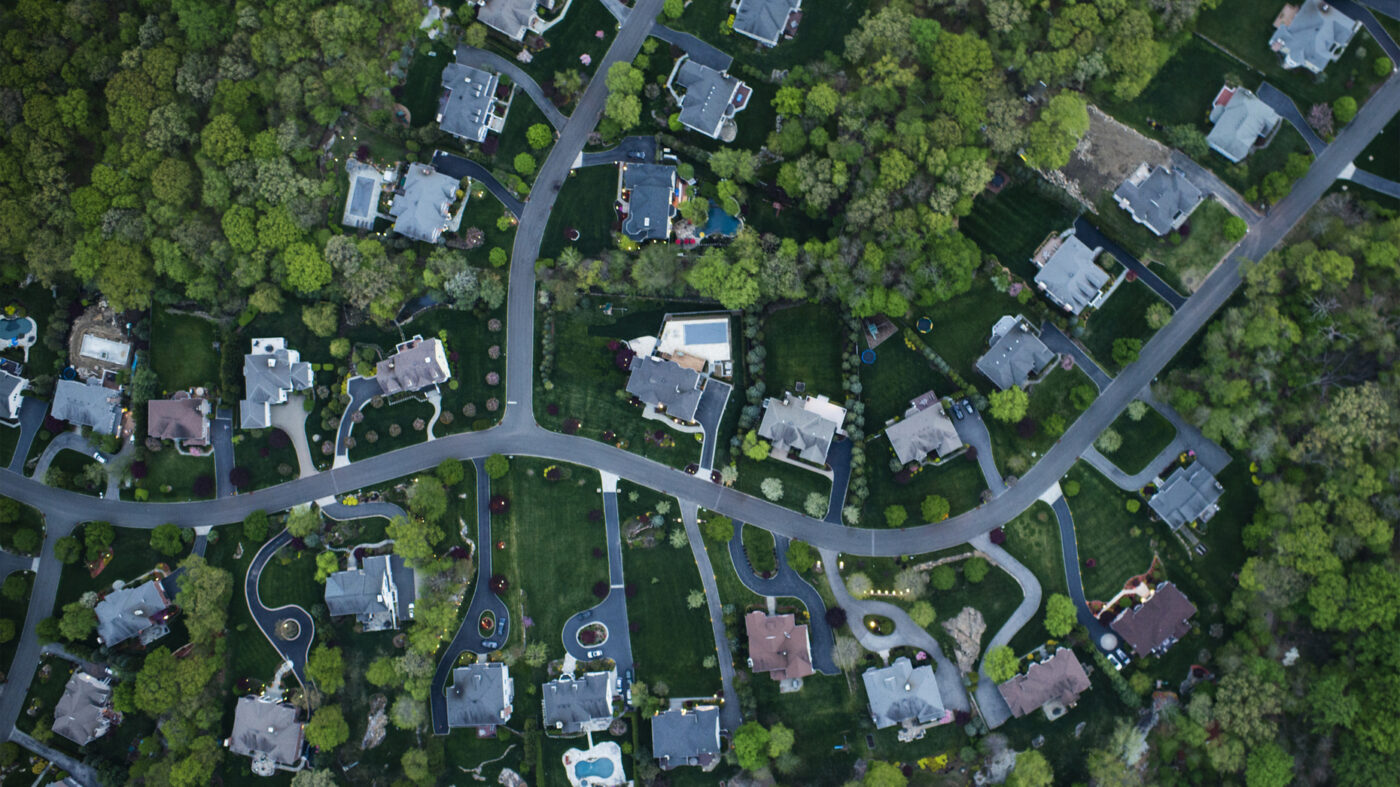 A new National Association of Realtors survey finds younger people want more outdoor space and bigger homes with more rooms — even as walkability remains important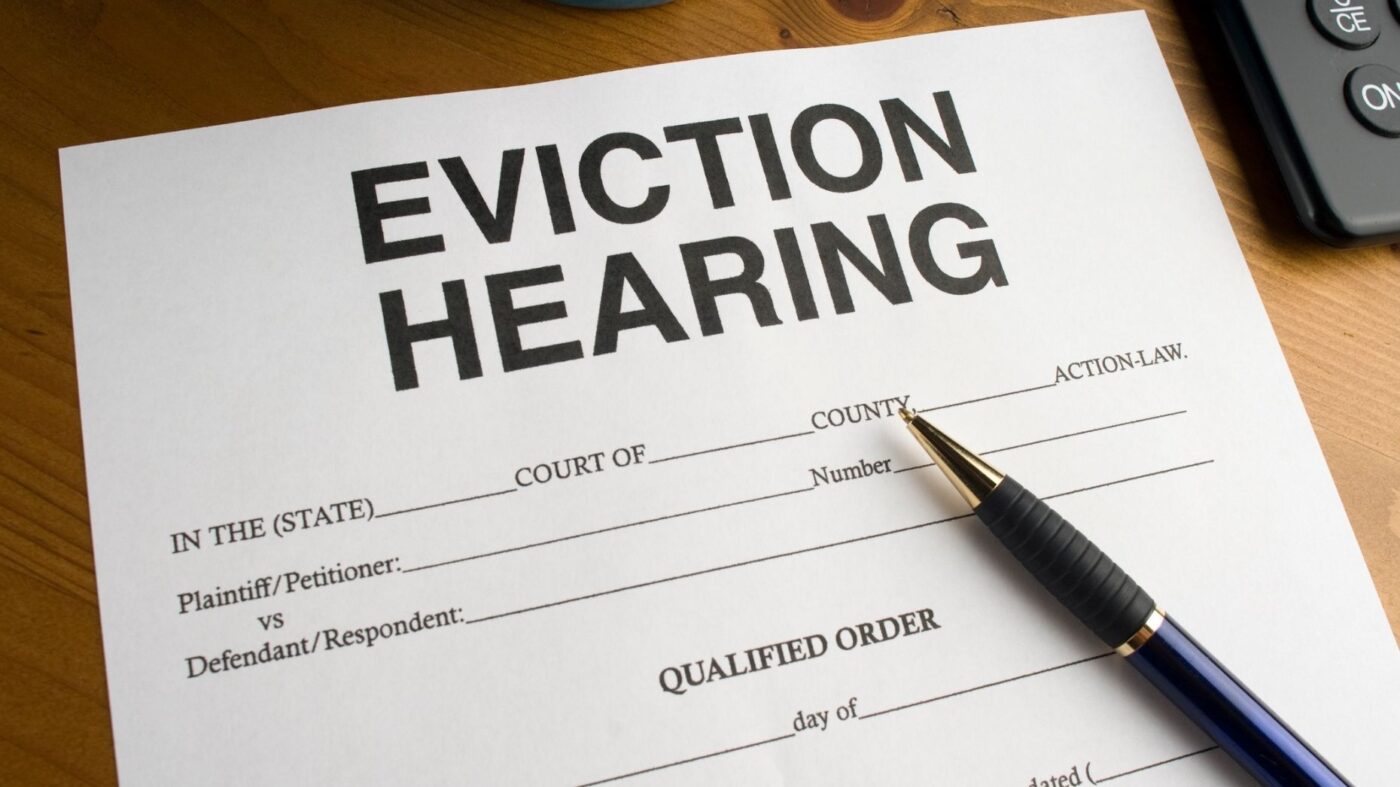 In the wake of the Trump administration's federal moratorium on evictions, landlords, apartment owners and housing industry groups have issued legal challenges against the order, leaving millions of renters in a precarious position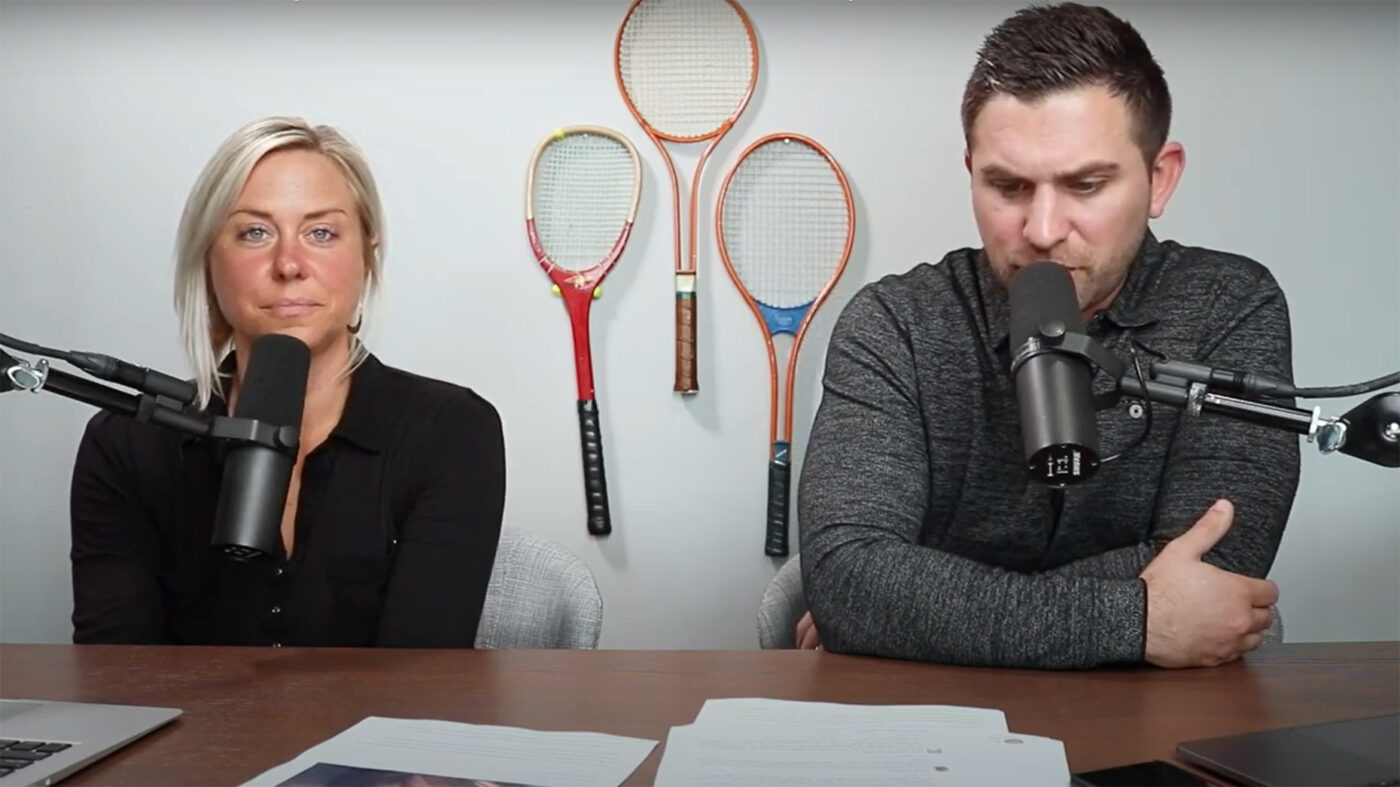 Opinion
This week, Byron Lazine and Nicole White discuss NAR's buyer commission lawsuit, working with out-of-state buyers and a new trend in luxury real estate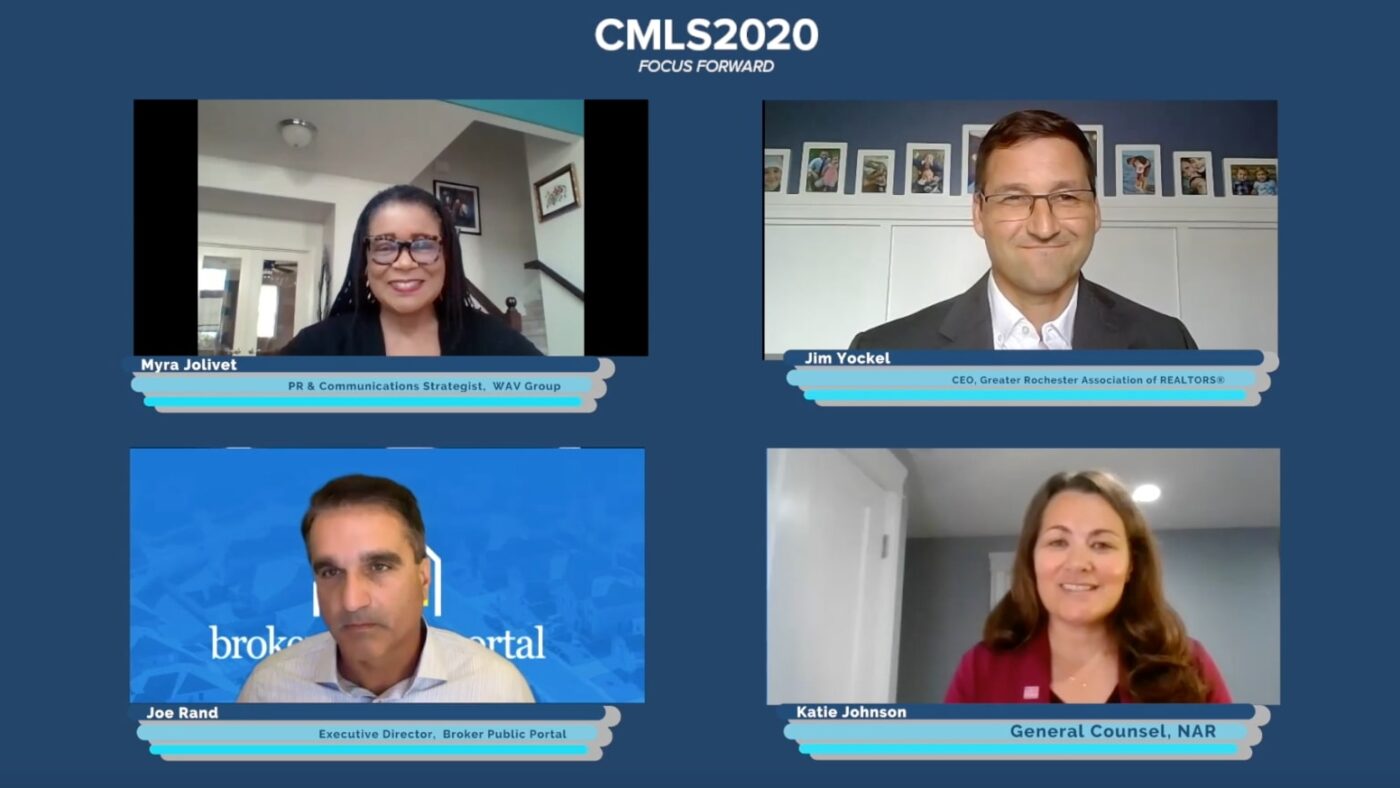 The Council of MLSs is forming a task force to explore the role MLSs can play in stamping out housing discrimination. Panelists at CMLS's annual conference had some ideas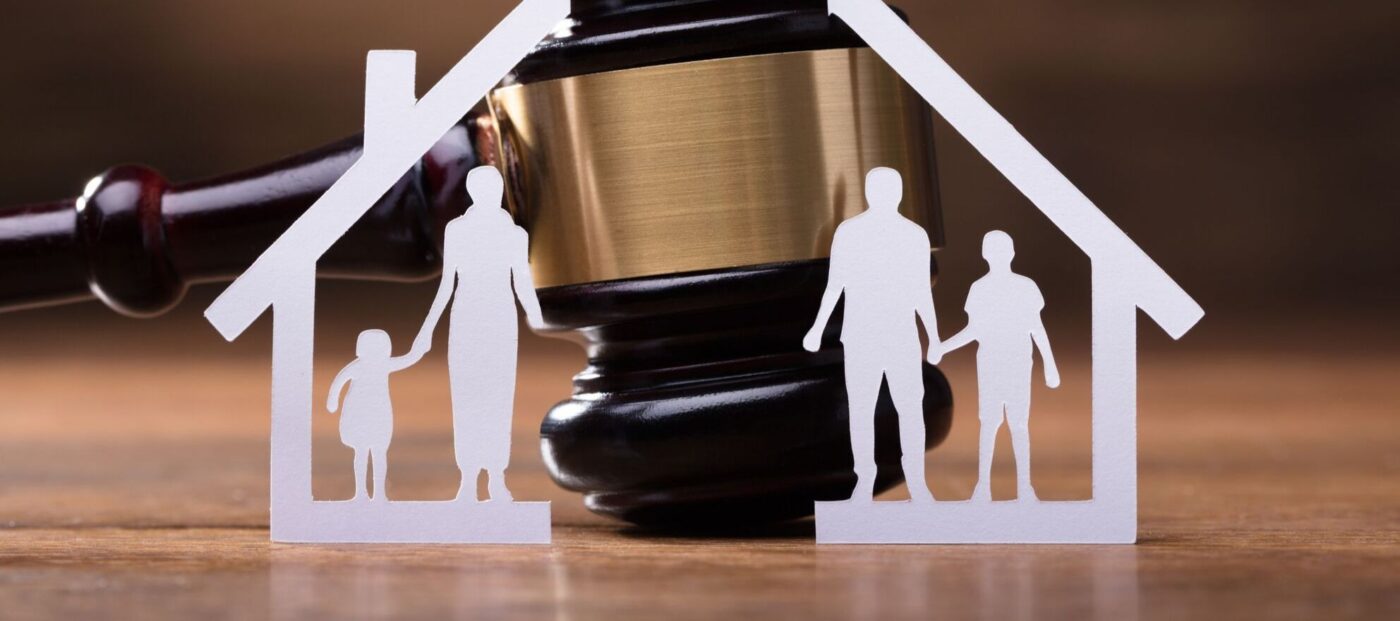 Some pros predict more dual agency deals and the disappearance of buyer's agents, while others think the industry will end up where it started but with more disclosures to sign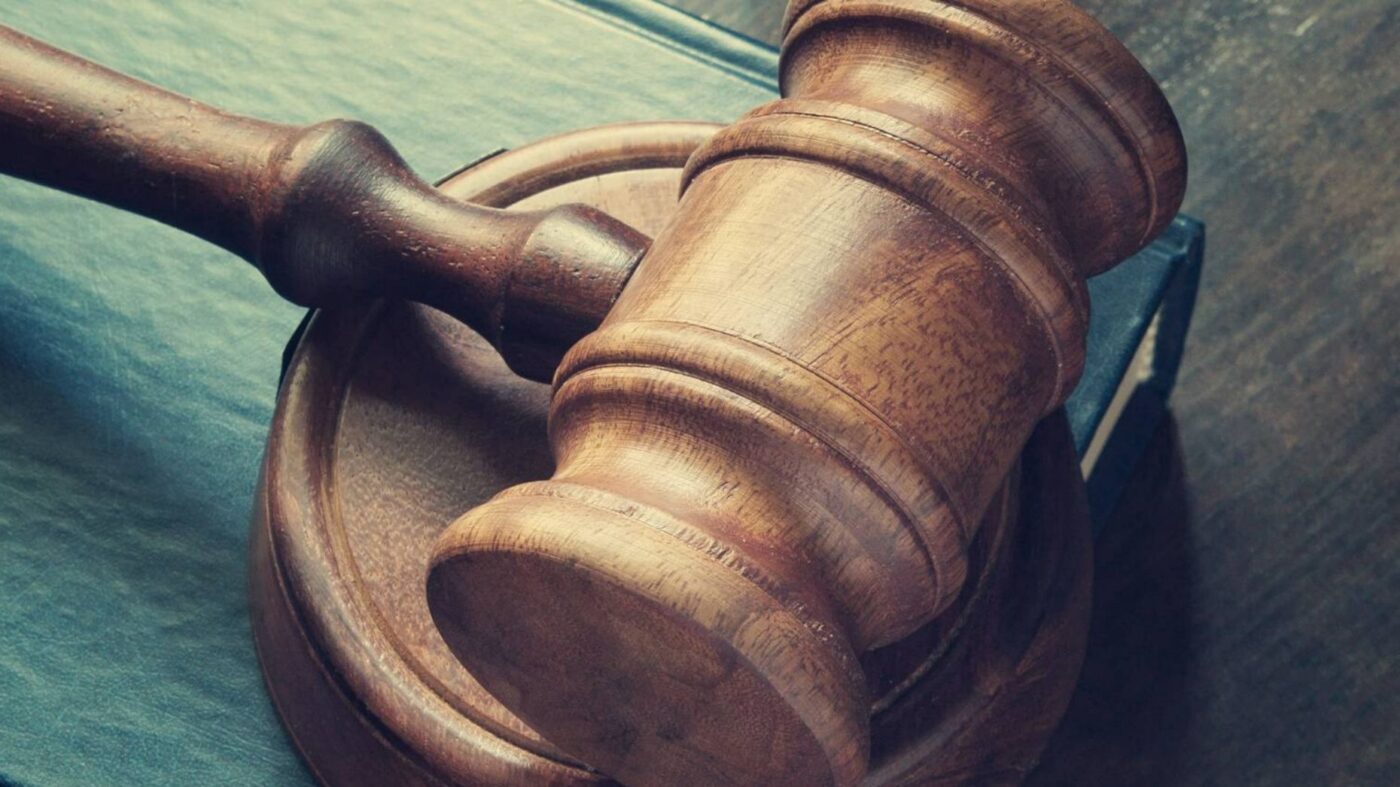 Judge Andrea Wood argued that the plaintiffs would have paid 'substantially lower commissions' if not for the buyer broker commission rules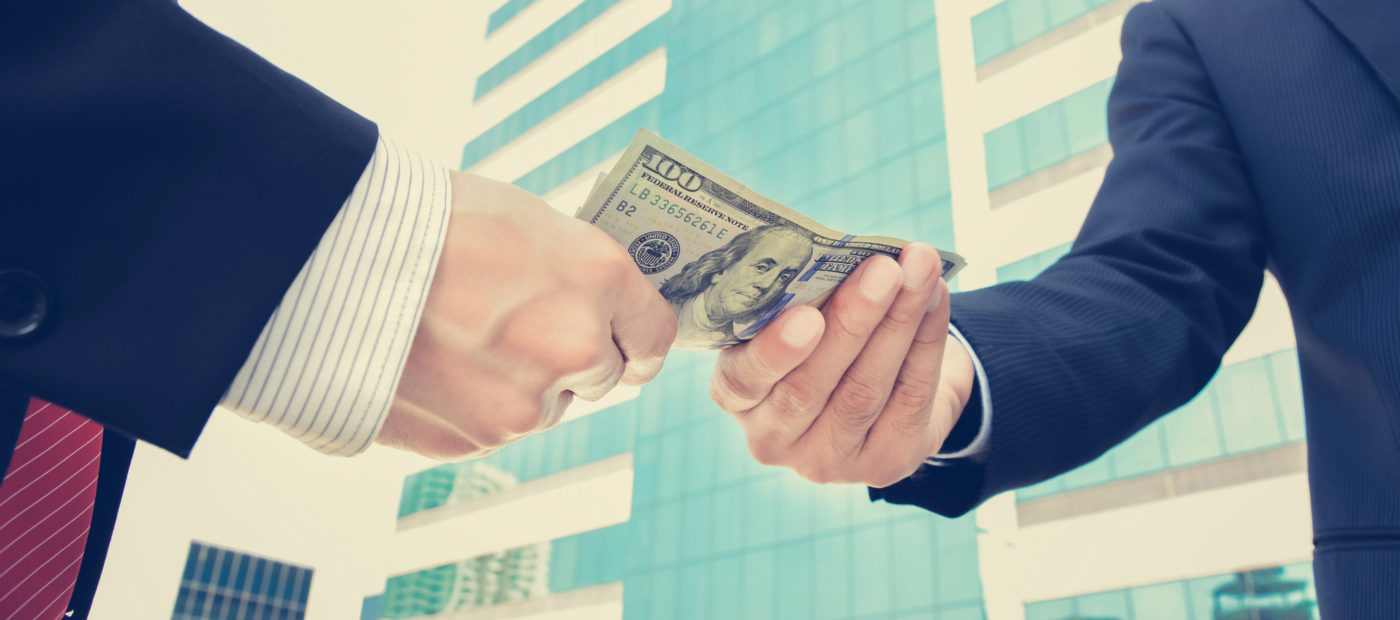 Venture capitalist Tim Draper, an early backer of Tesla and Skype, has invested an undisclosed amount in the blockchain transaction startup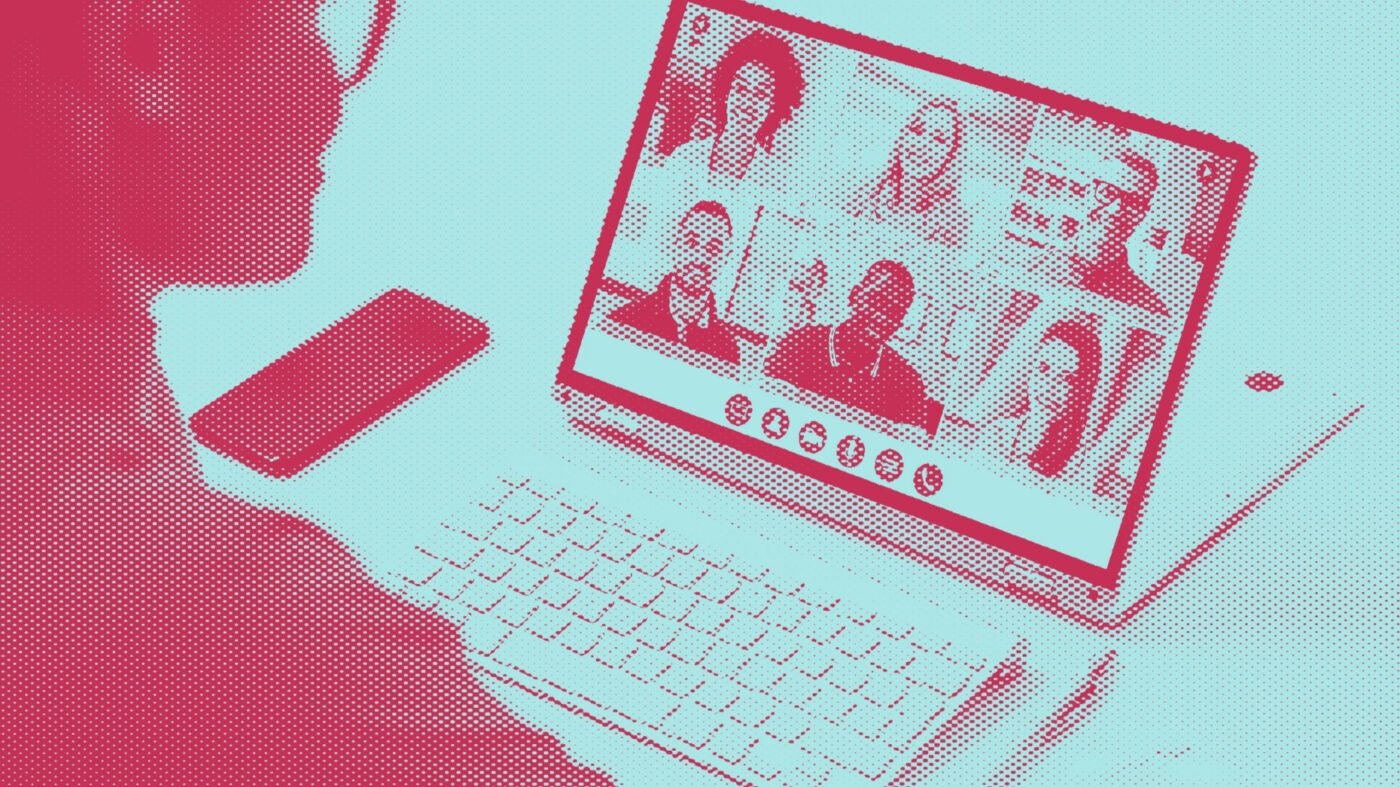 Even though events are held virtually now, they still offer tremendous value — and a chance to connect with some of the best real estate experts in the world. Here are a few noteworthy digital happenings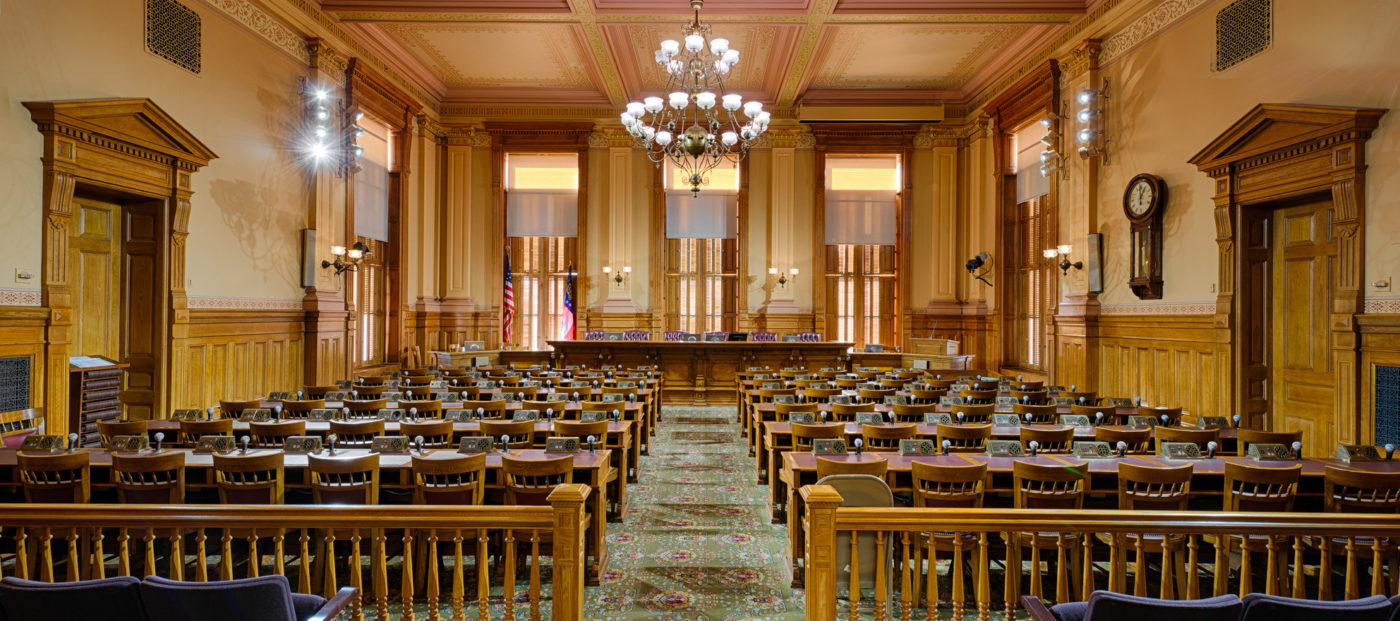 Suzanne Mueller alleges Move failed to provide a safe working environment, did not adequately supervise employees and retaliated against her for participating in a sexual harassment investigation against a National Association of Realtors executive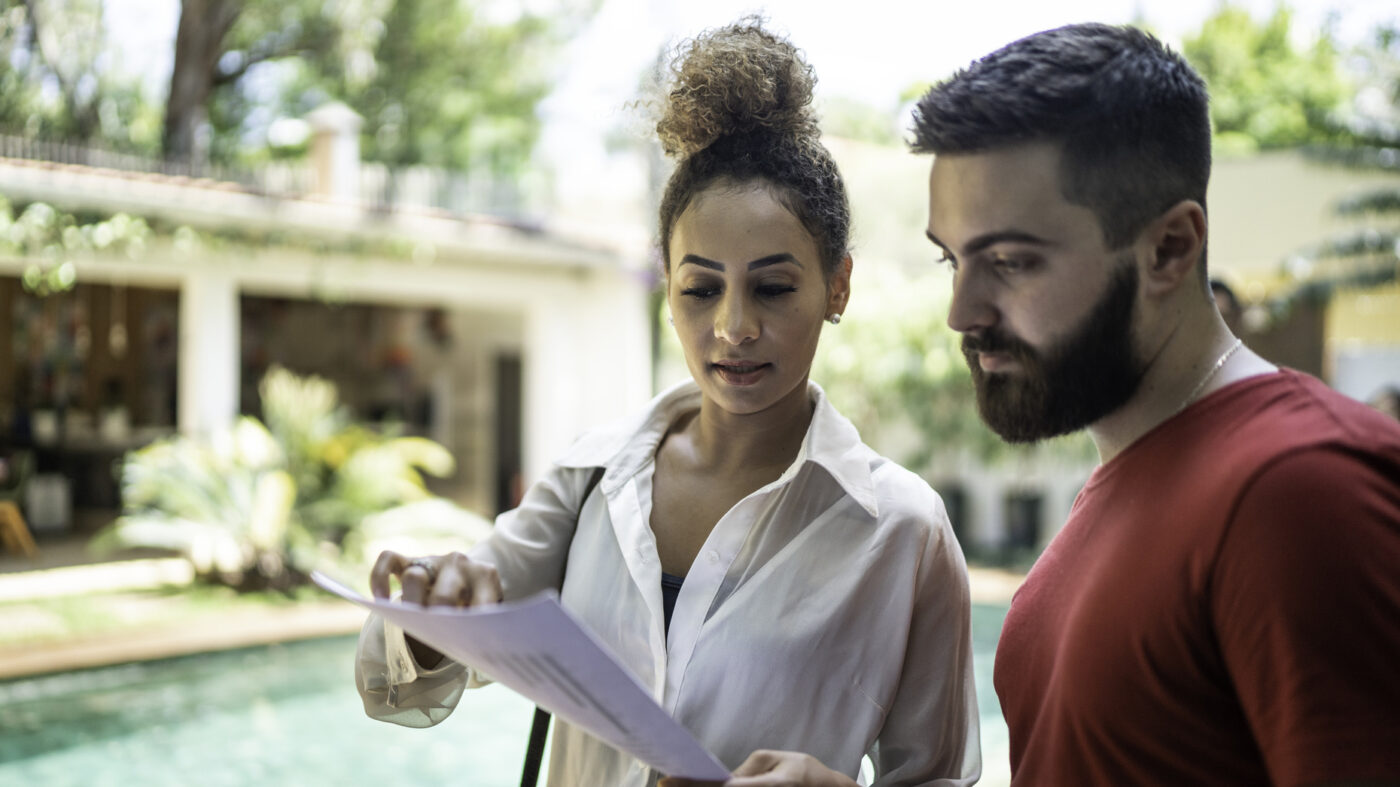 The National Association of Realtors' Pending Home Sales Index skyrocketed 8.8% year over year in August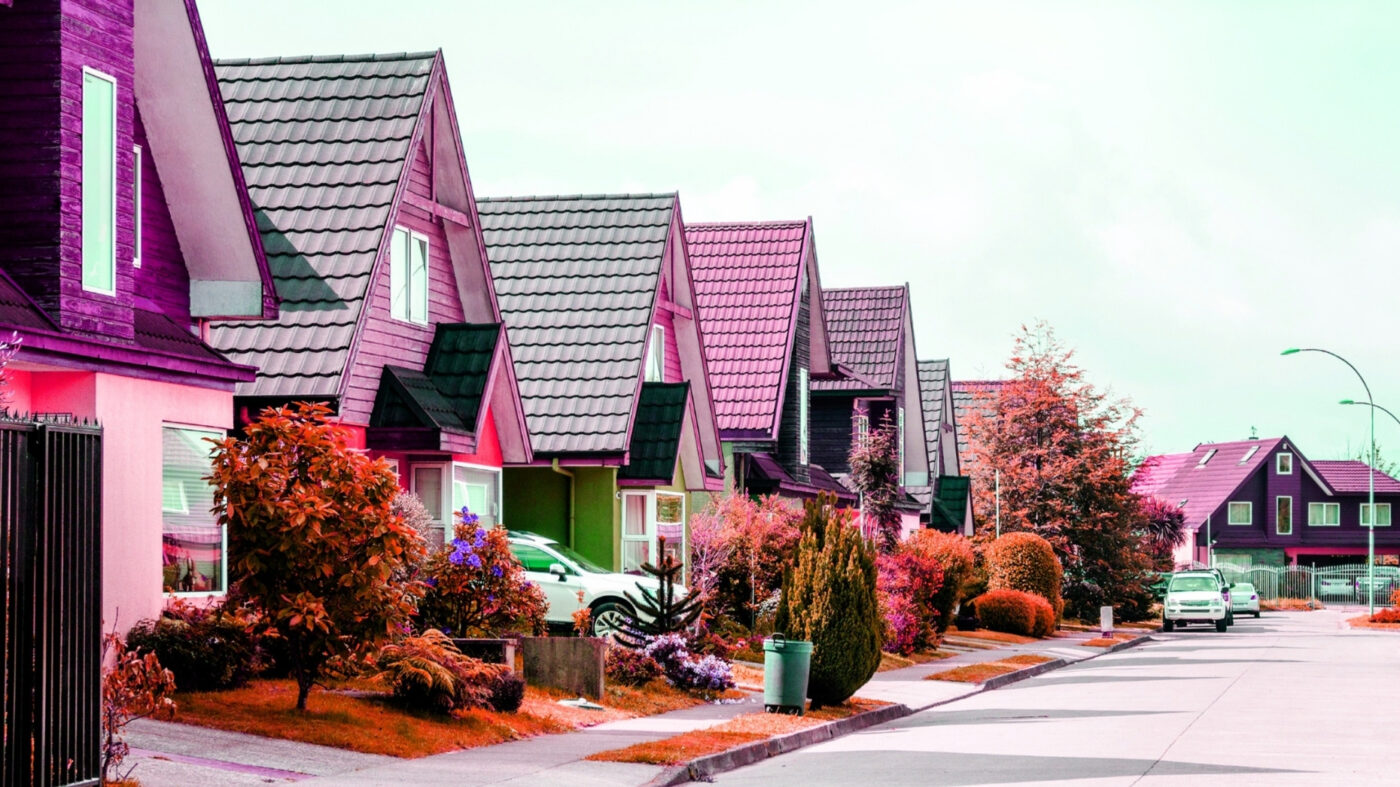 Katie Lance interviews the author of influential book 'The Color of Law' to discuss the history of public housing policy, its effect on the ongoing racial discrimination and what we can do now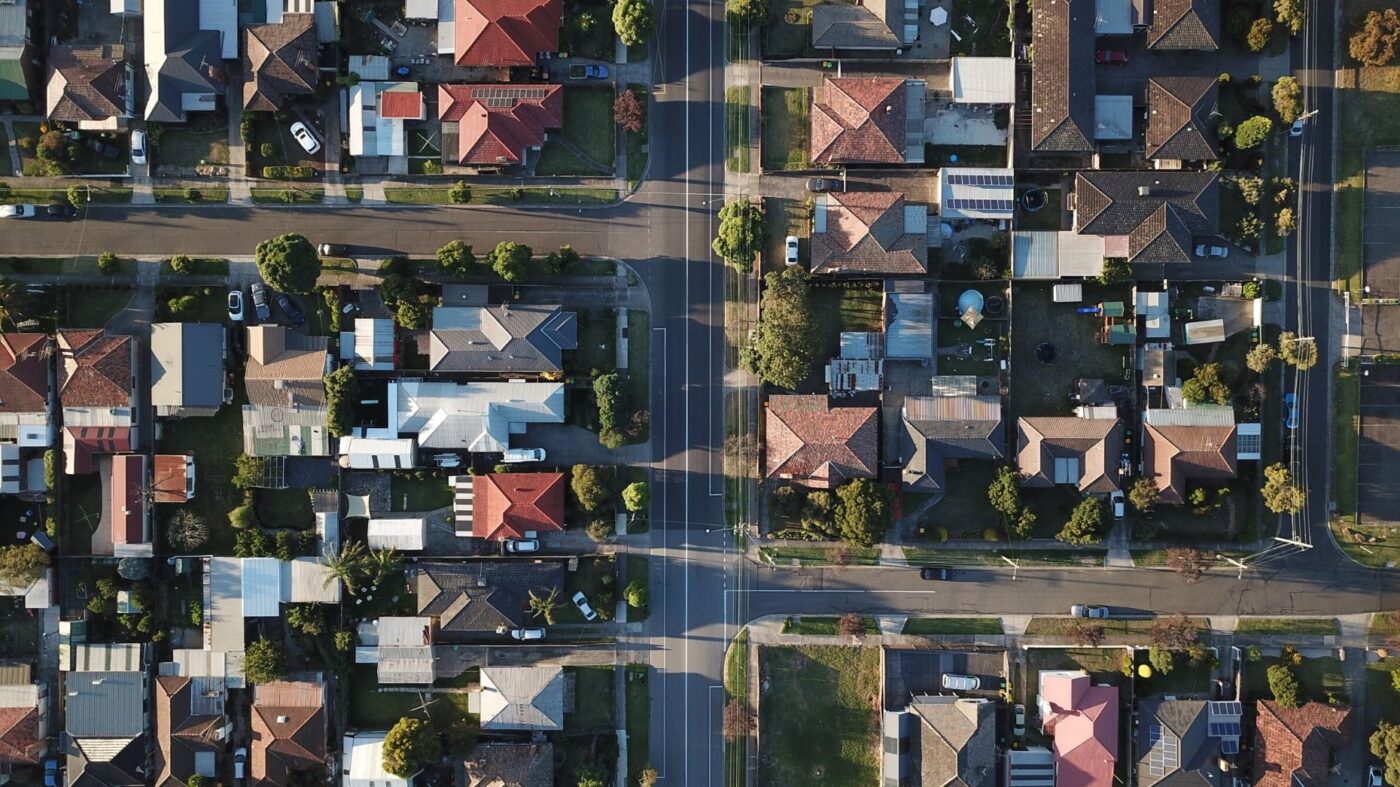 Total existing-home sales climbed 10.5% from the year prior in August, according to data released Tuesday by the National Association of Realtors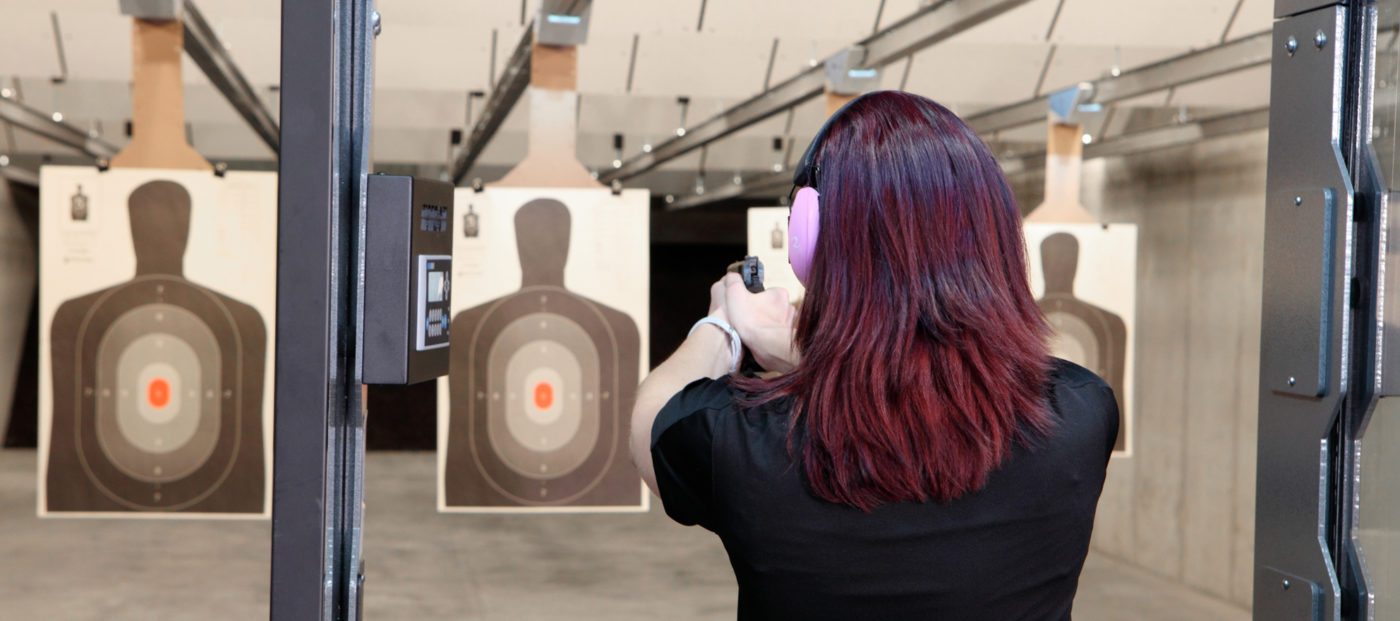 An NAR survey finds more than half of agents are still hosting open houses alone, but more agents are carrying protection in the form of pepper spray and firearms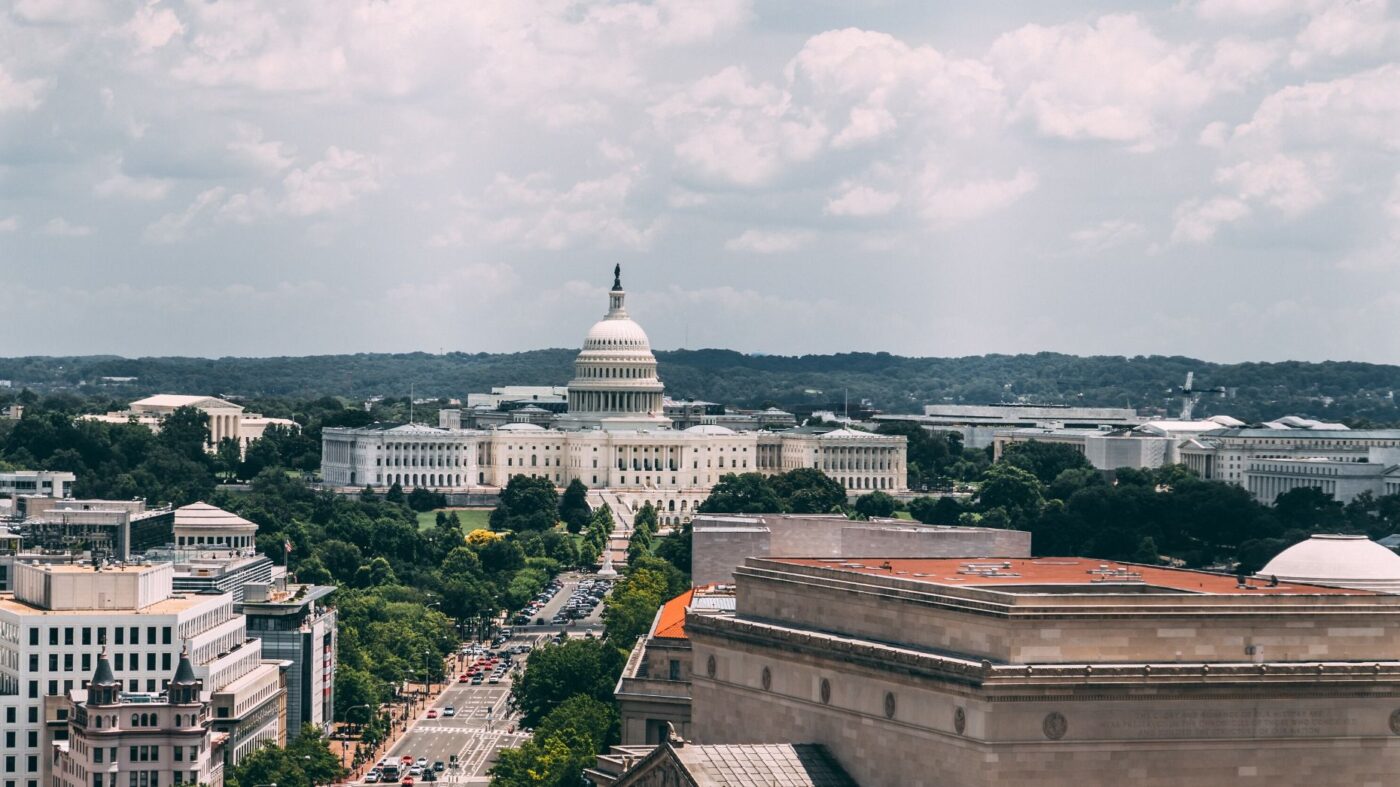 Bill Malkasian and Joe Ventrone are stepping down, and Shannon McGahn, a former counselor for the US Department of Treasury, has been promoted to chief advocacy officer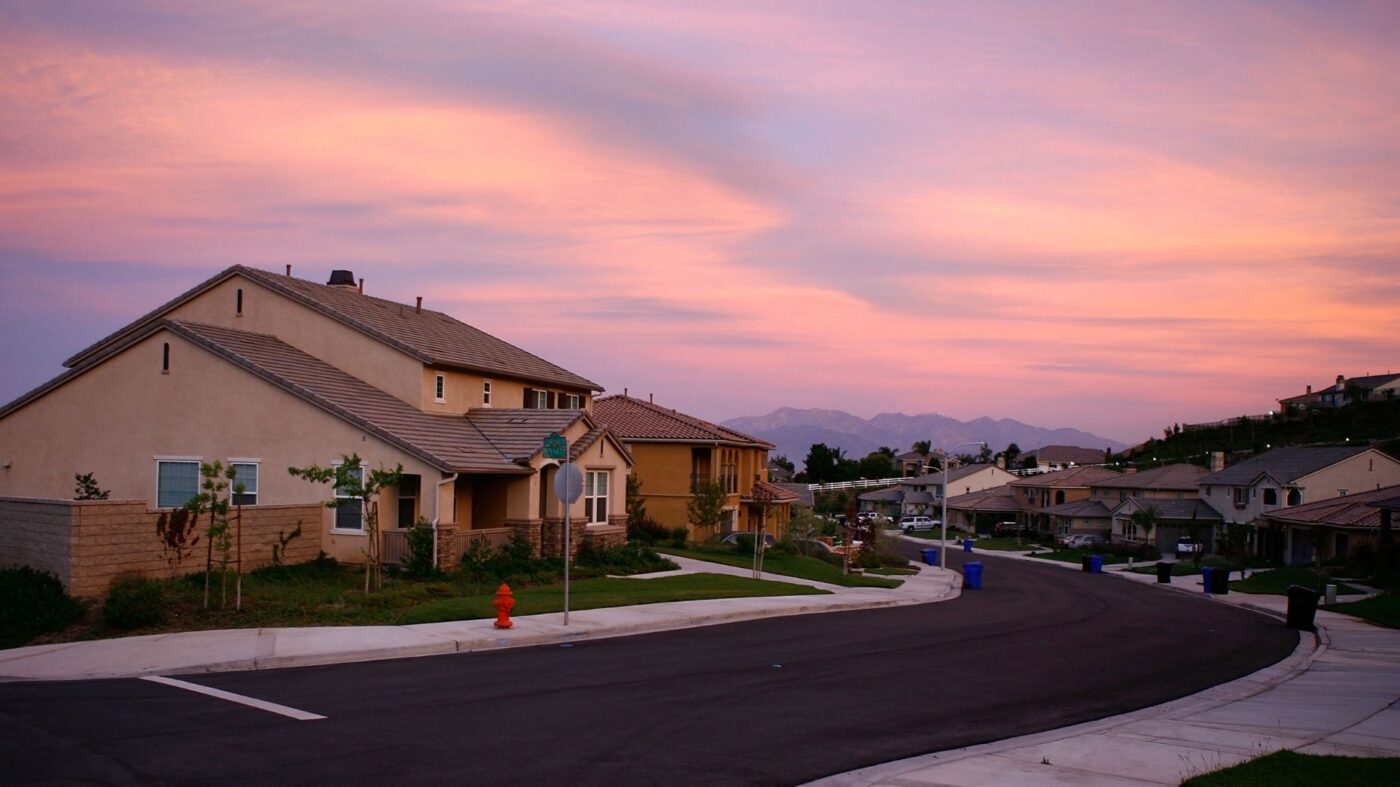 As urban buyers look for more space, agents need to be increasingly wary of racial steering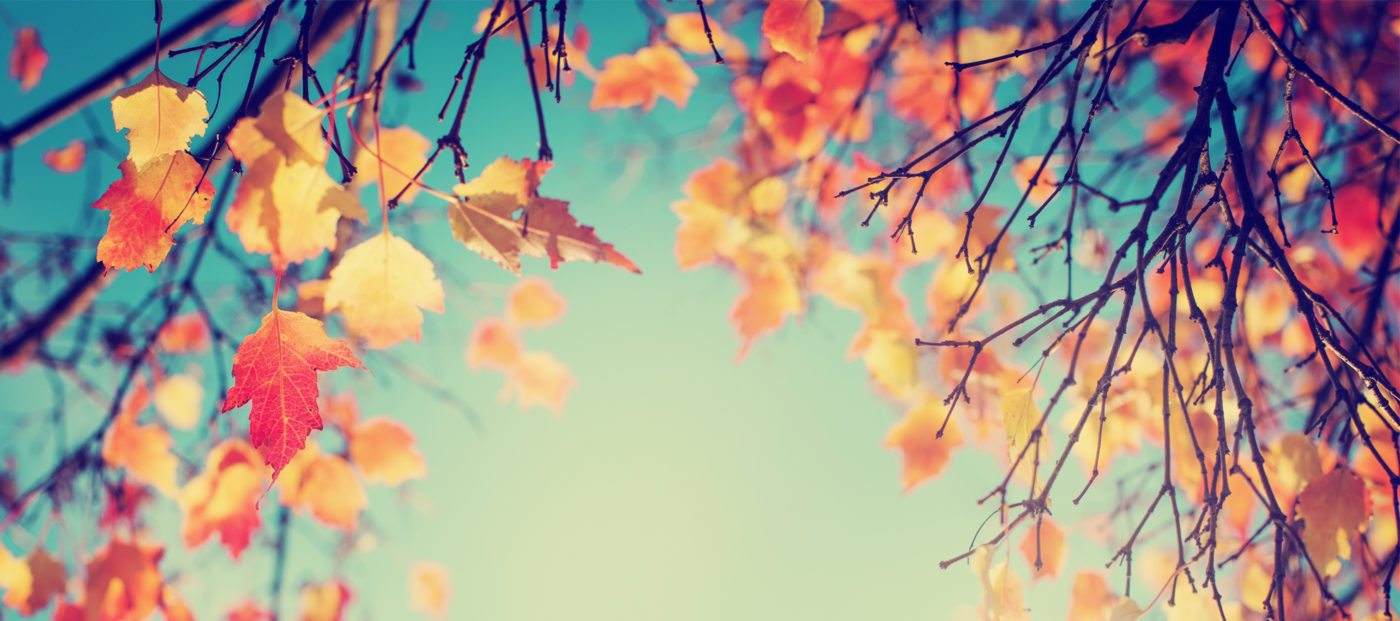 Record-low mortgage rates, skyrocketing buyer demand, and shrinking inventory have pushed the housing market's busy season forward through at least the end of the year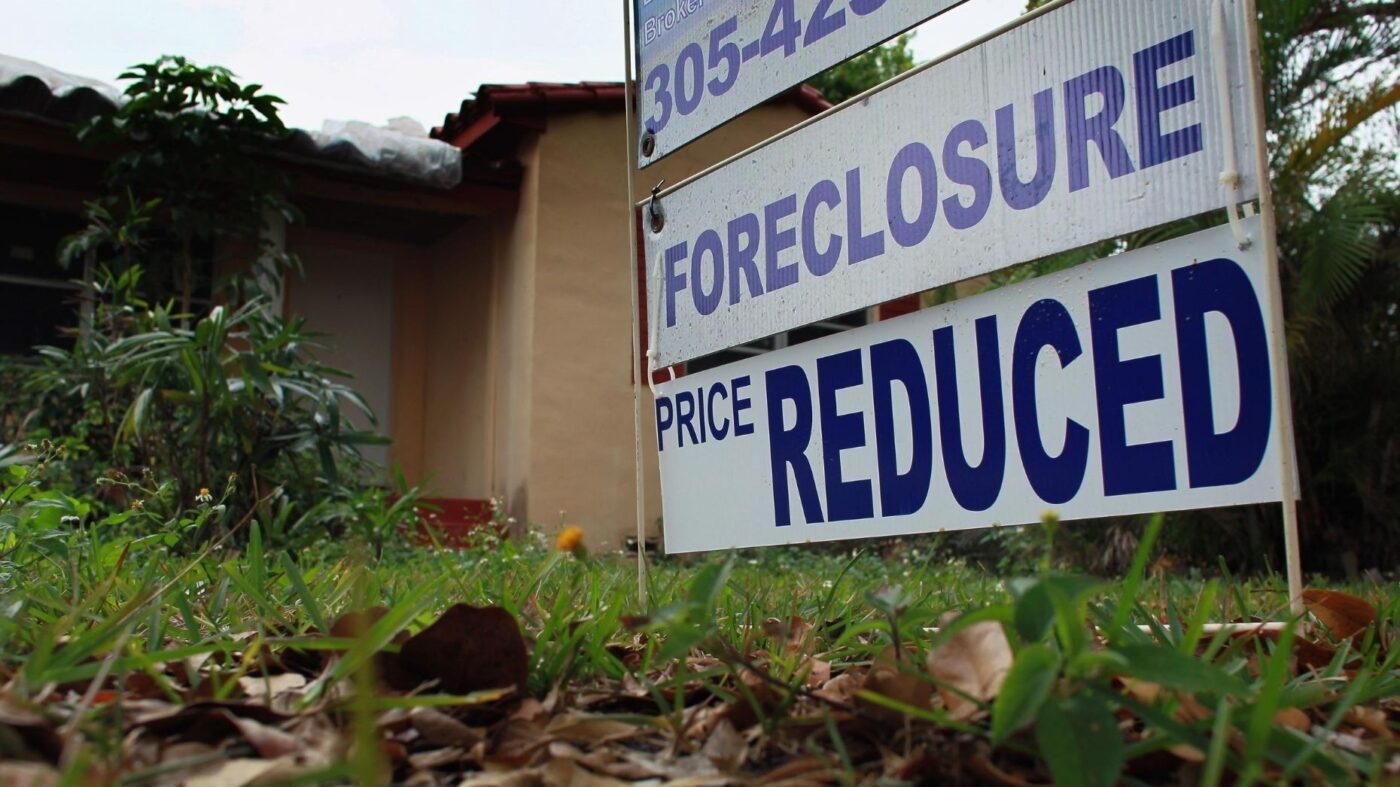 Three chief economists share how FHA homeowners have been disproportionately impacted by 2020's coronavirus-induced unemployment boom and what it means for next year's market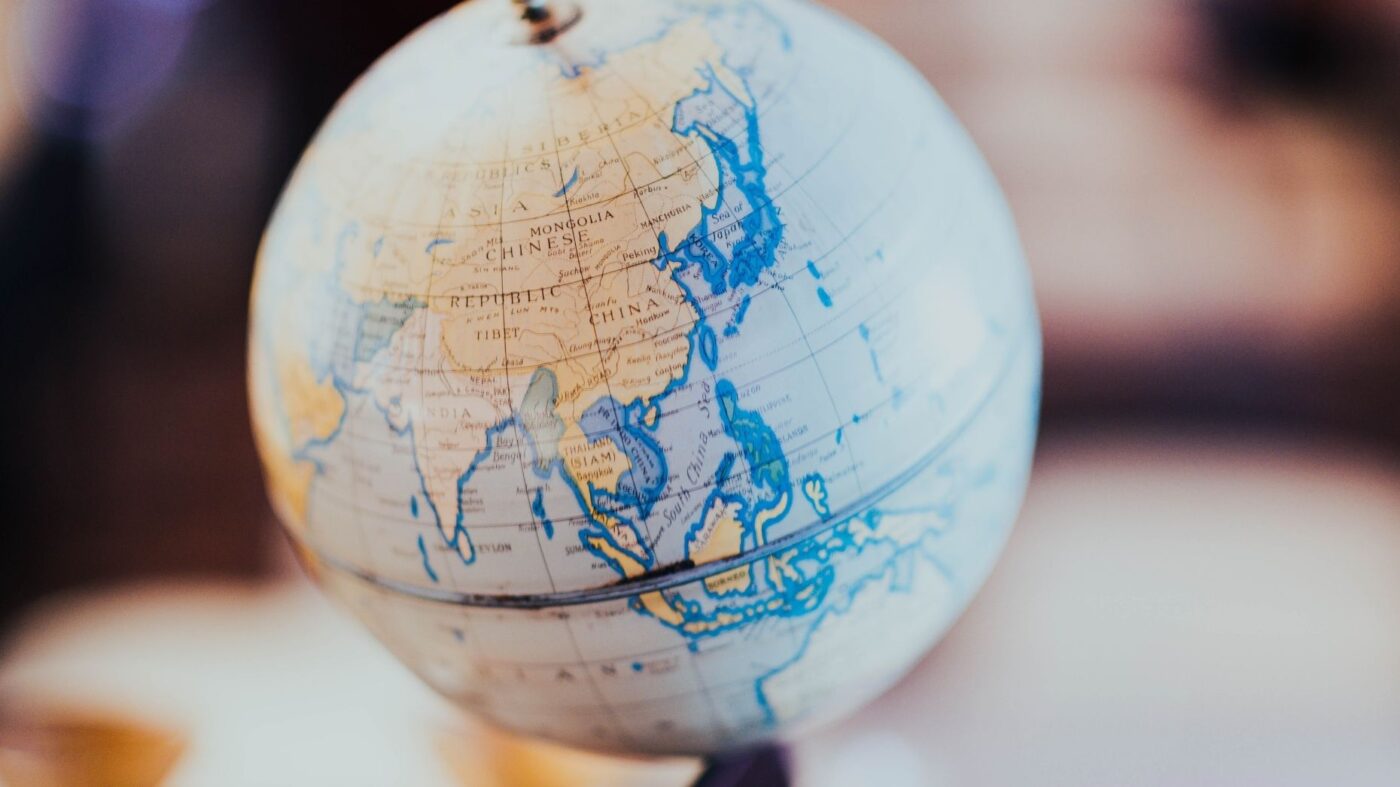 The National Association of Realtors added more languages to its marketing partnership with Photofy to help Realtors capture more foreign business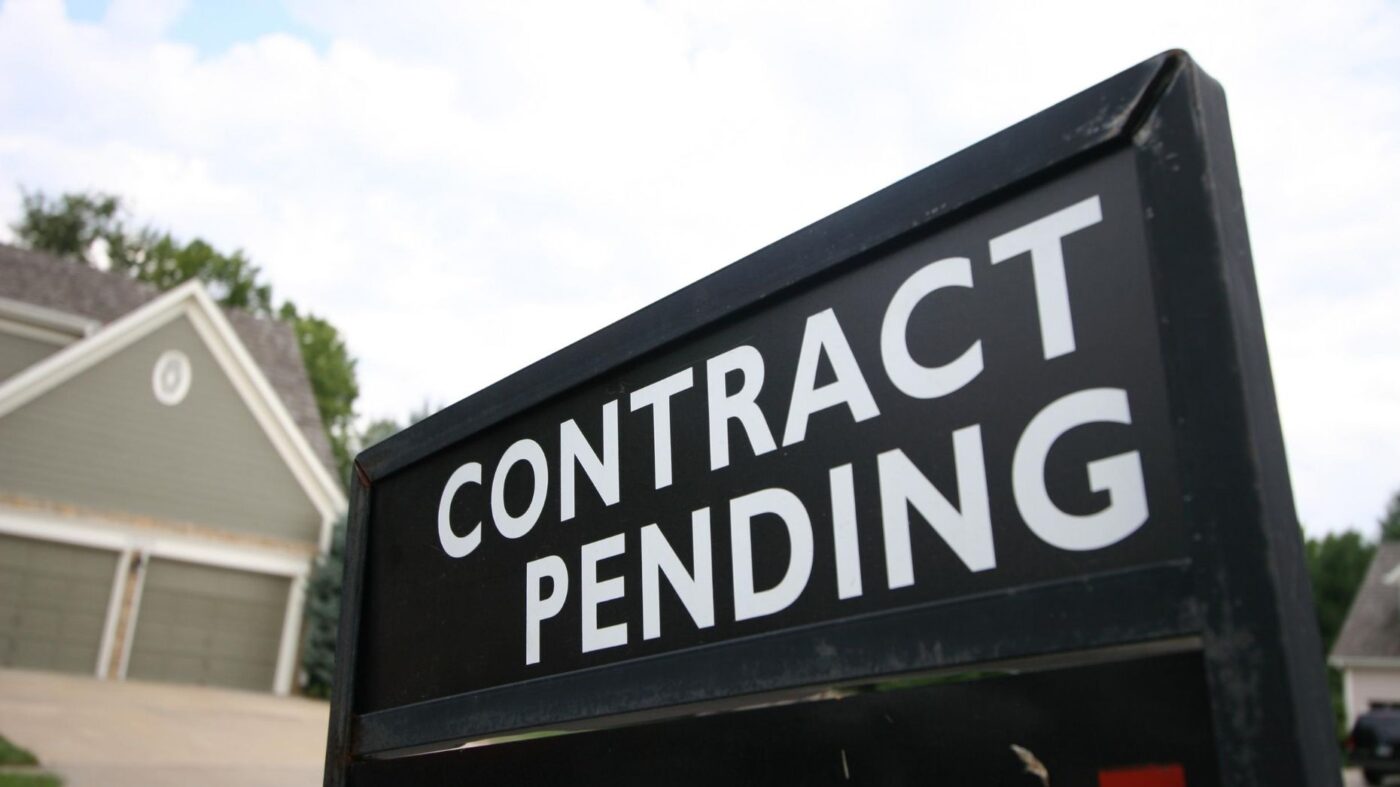 The increase sent the Pending Home Sales Index sailing to 122.1, marking the third month in a row of sales growth, according to the National Association of Realtors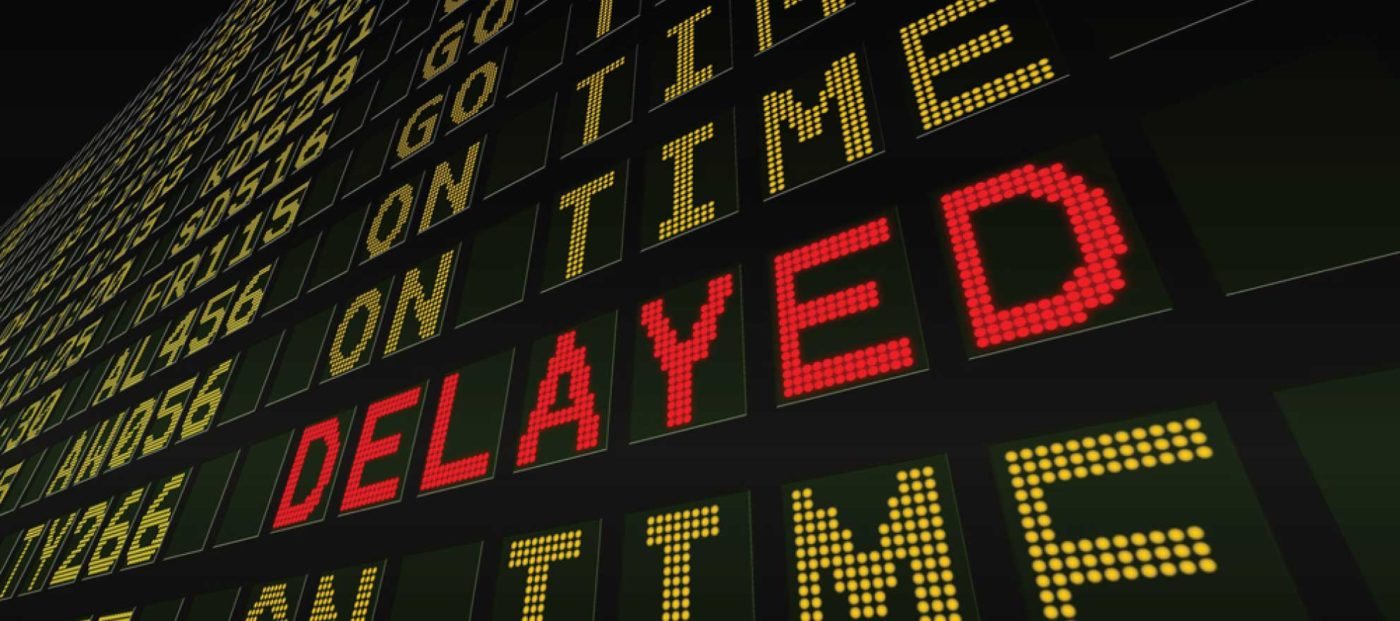 The fee will no longer apply to refinance loans with balances below $125,000 or to the government-sponsored enterprises' affordable refinance products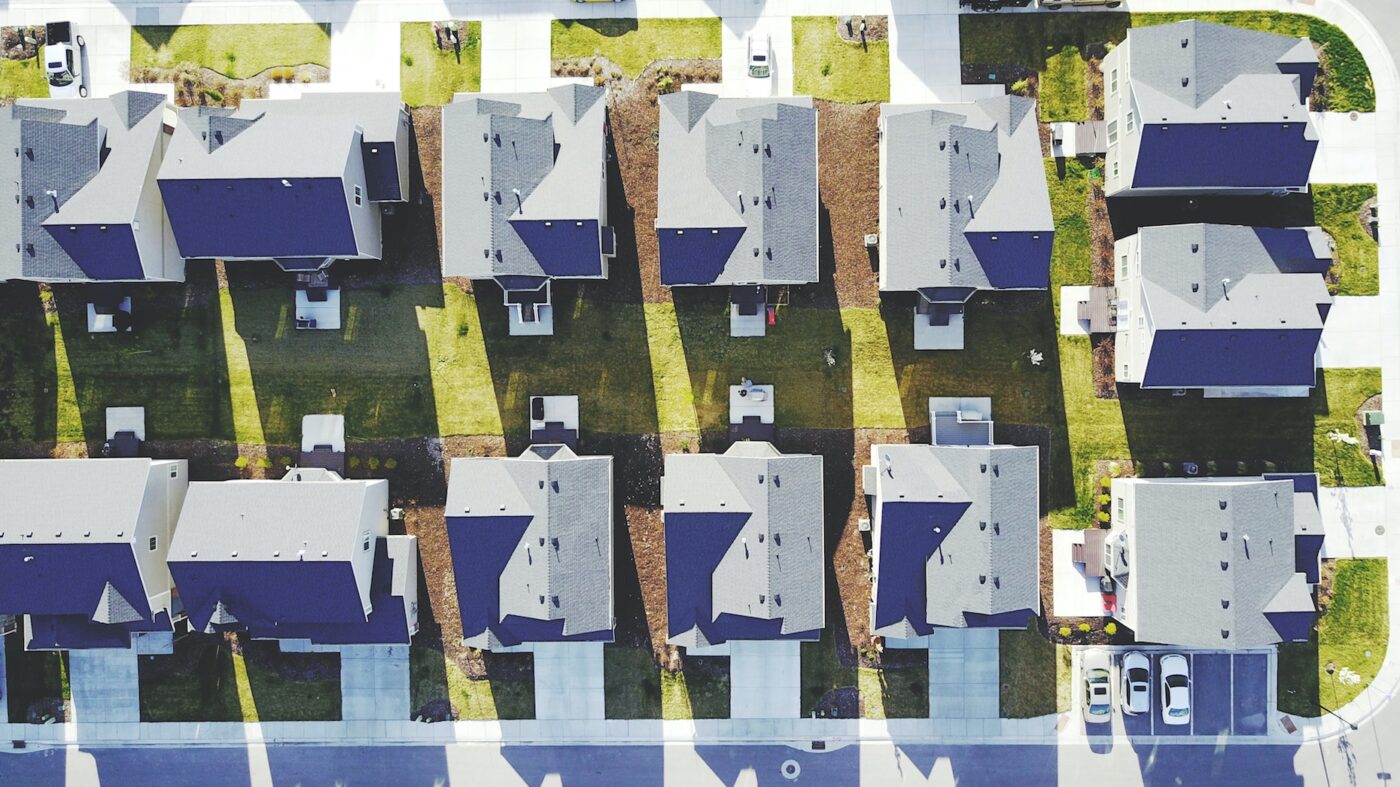 July also marked the first time ever that the median home price across the entire U.S. rose above $300,000, according to NAR's data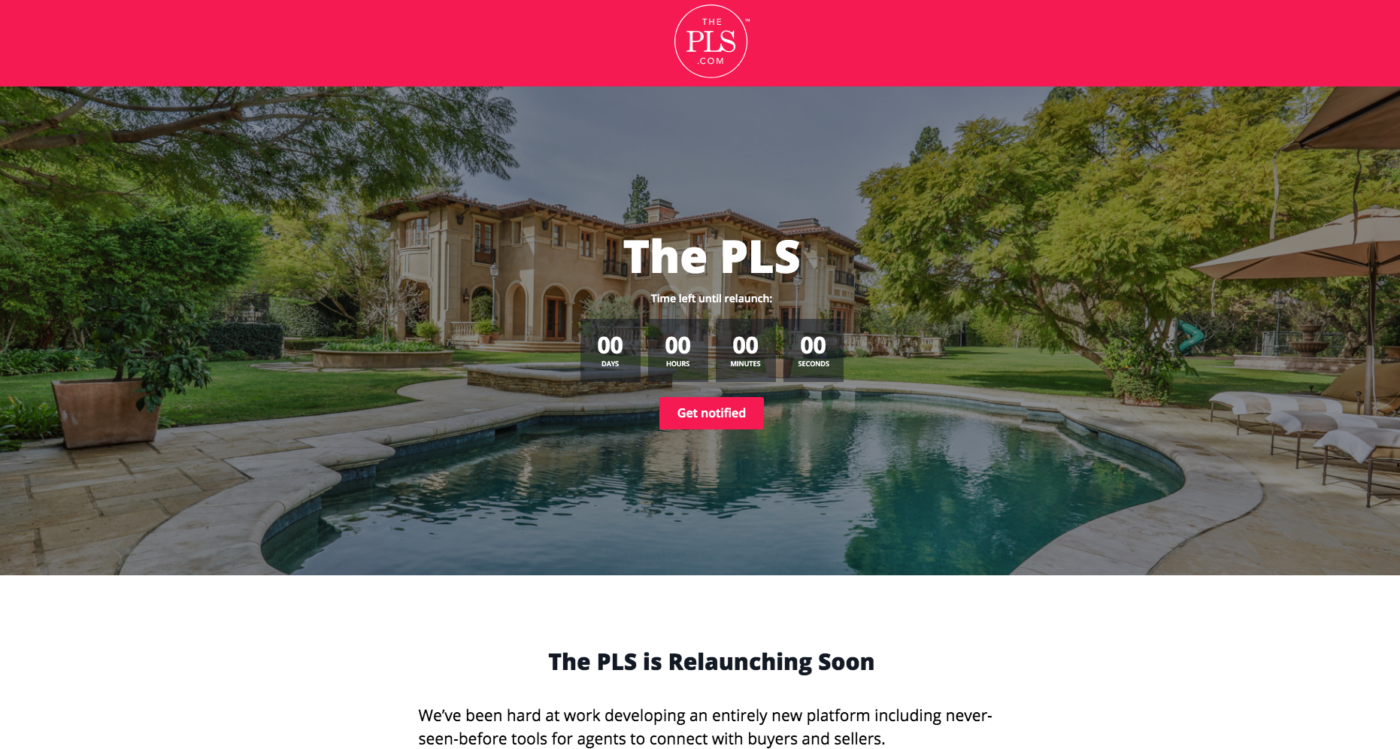 The trade groups allege that it is Pocket Listing Services' business model that is anticompetitive and harms homebuyers and sellers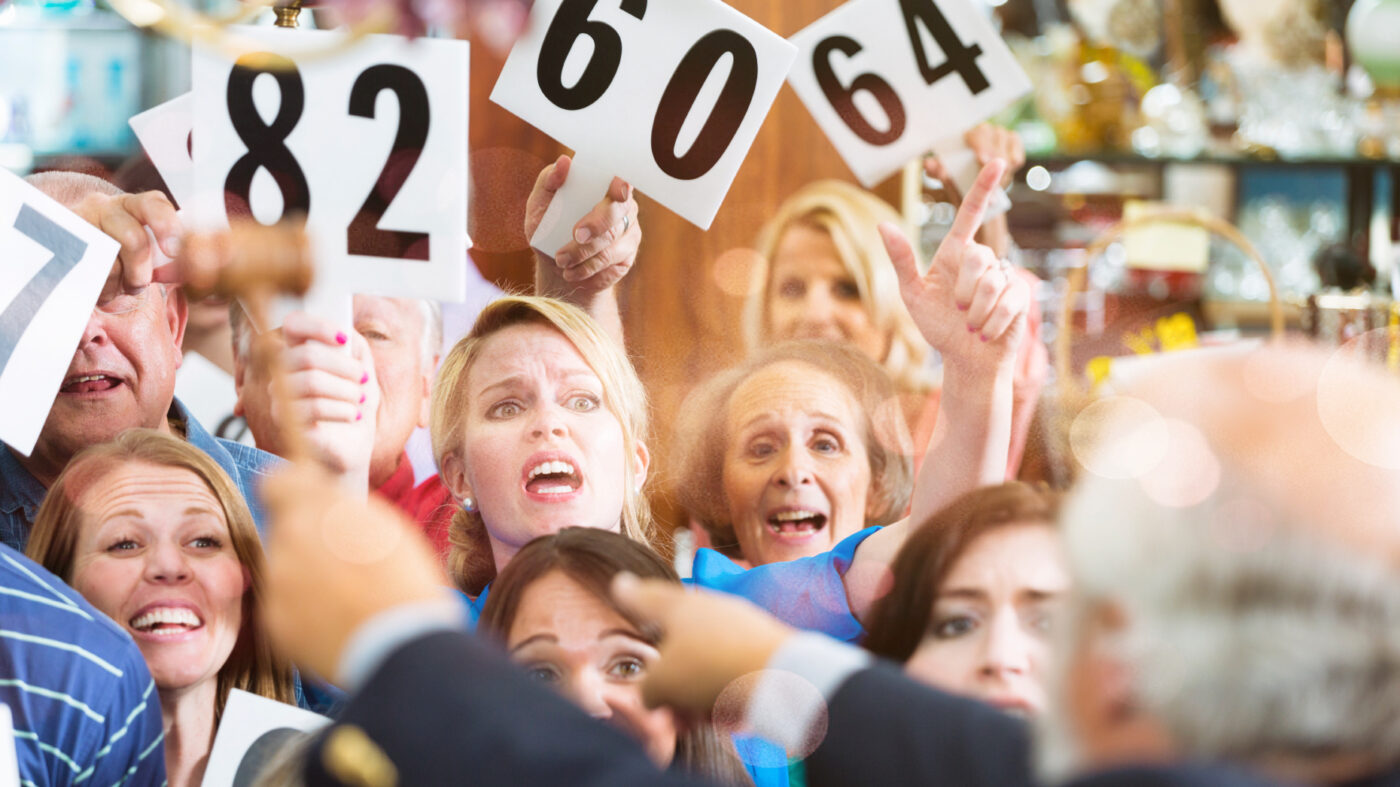 Buyers in some markets are offering hundreds of thousands of dollars over asking prices — and still losing bidding wars. 'Normally there's 13, maybe up to 20 offers. But 39 is bonkers.'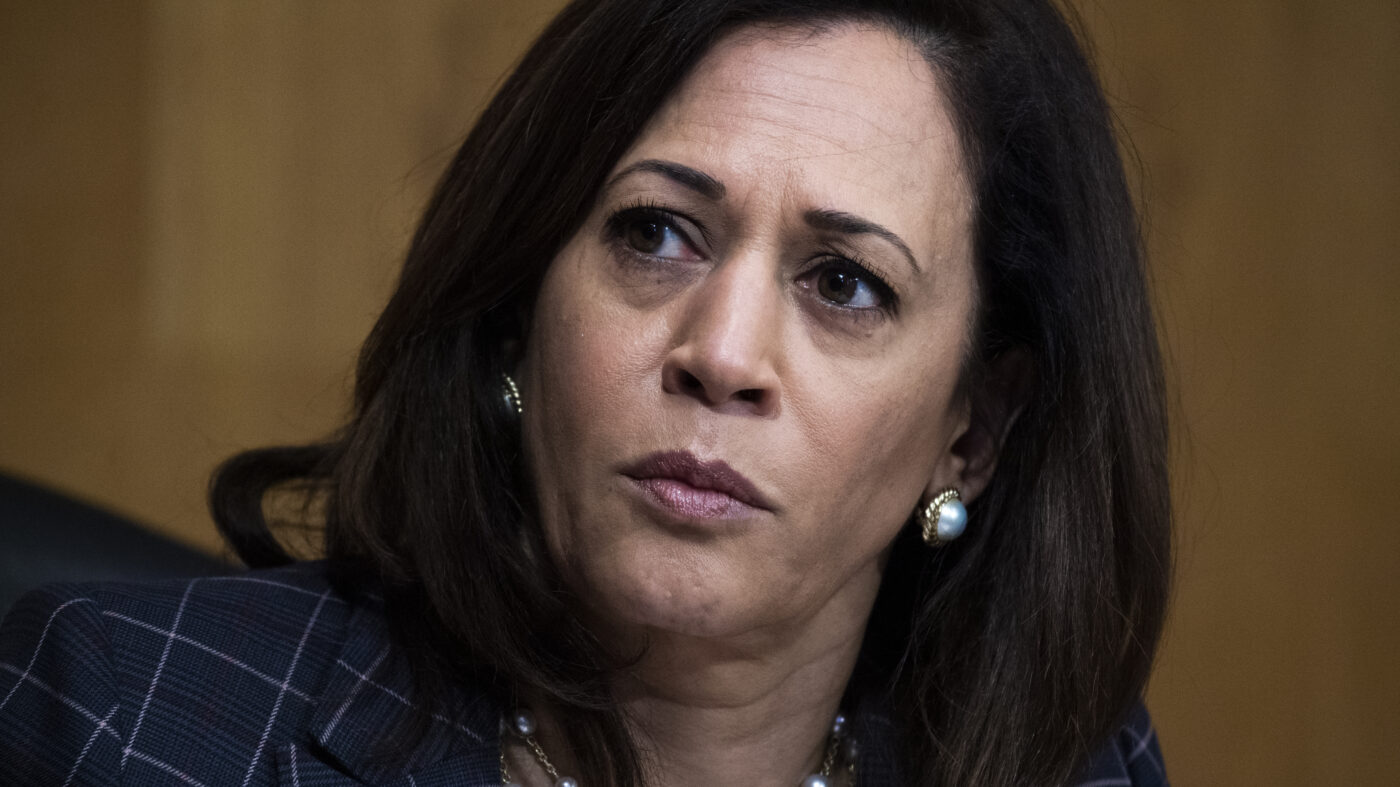 The Democratic vice presidential candidate believes 'housing is a human right' and has proposed legislation for mortgage and rent relief amid the pandemic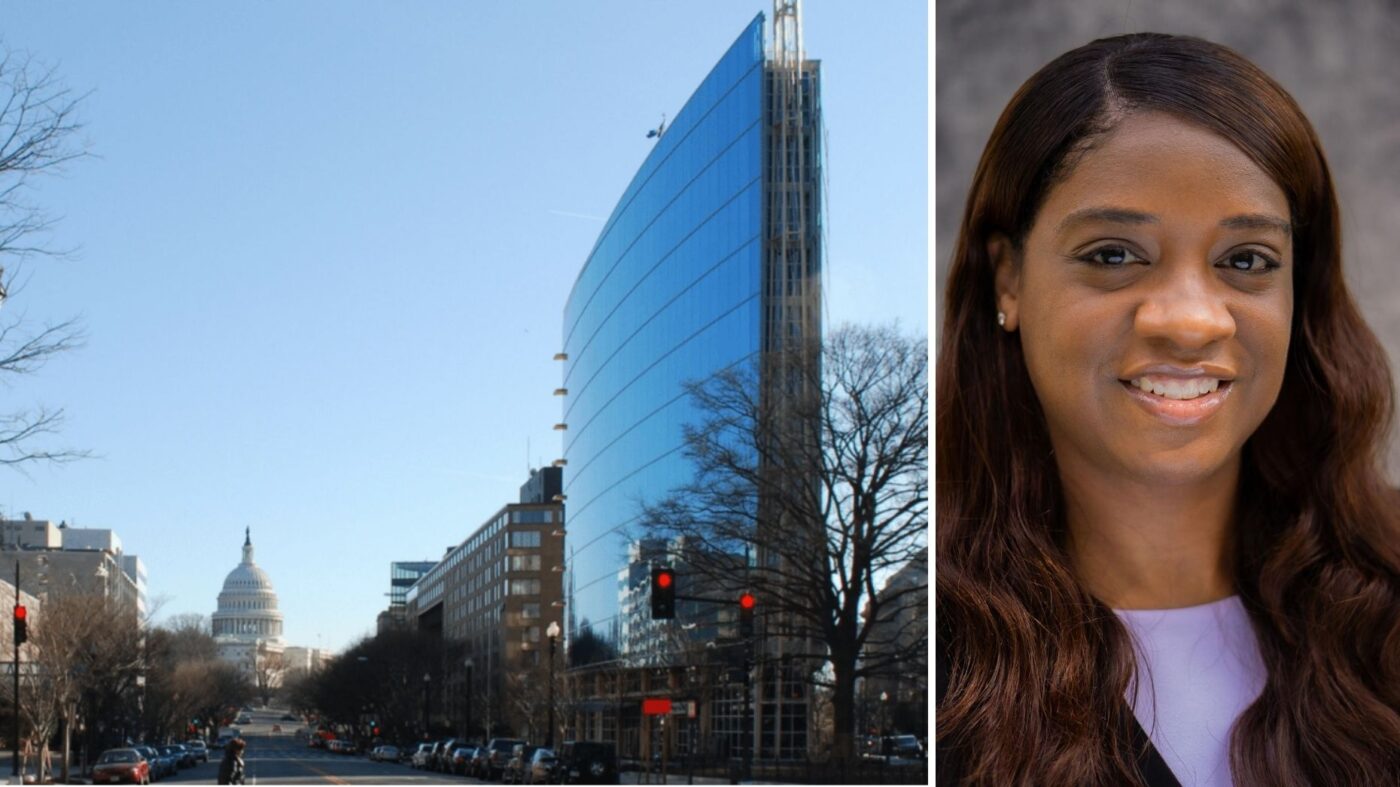 The human resources exec will be responsible for the 1.4 million-member association's internal diversity and inclusion strategies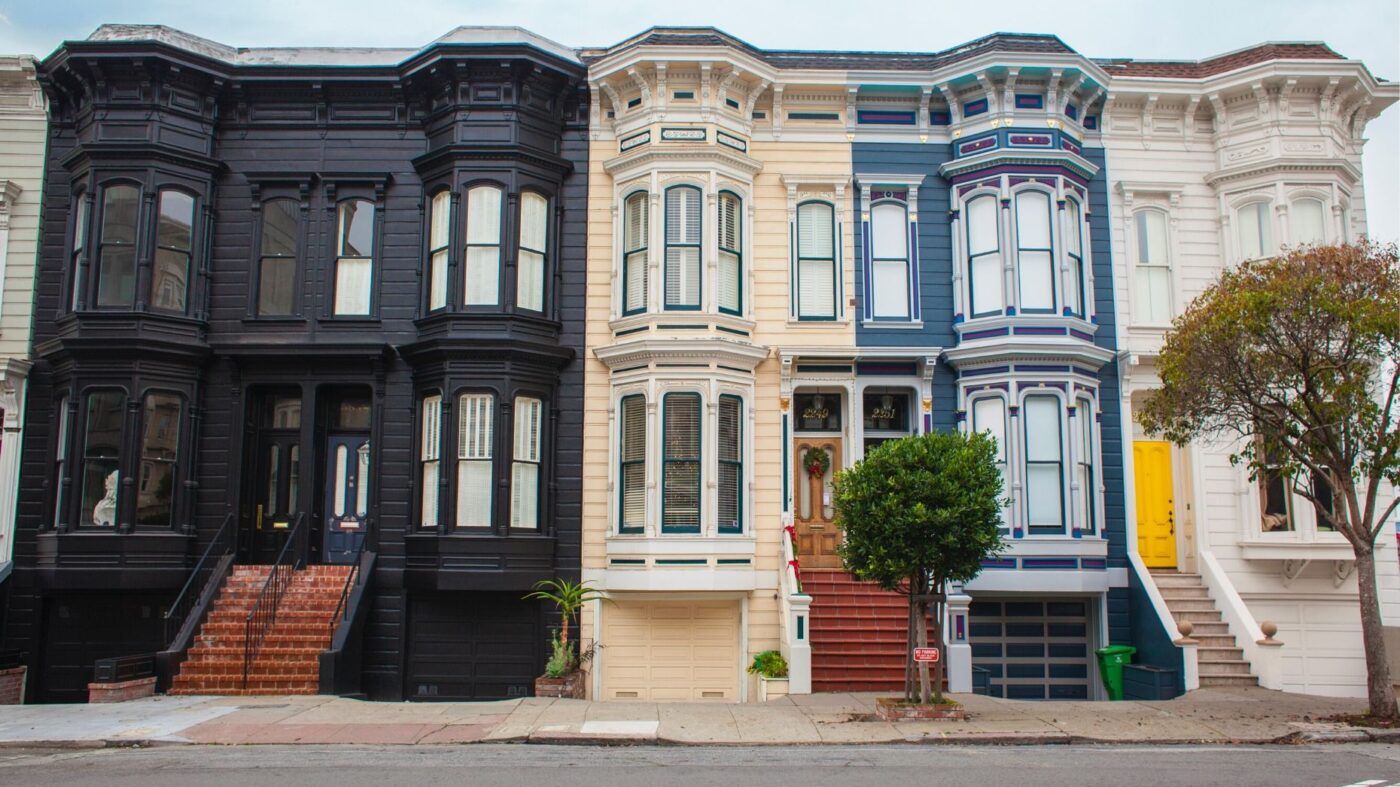 Despite forecasts of people fleeing cities en masse, home prices grew in 96% of metros in the second quarter, according to the National Association of Realtors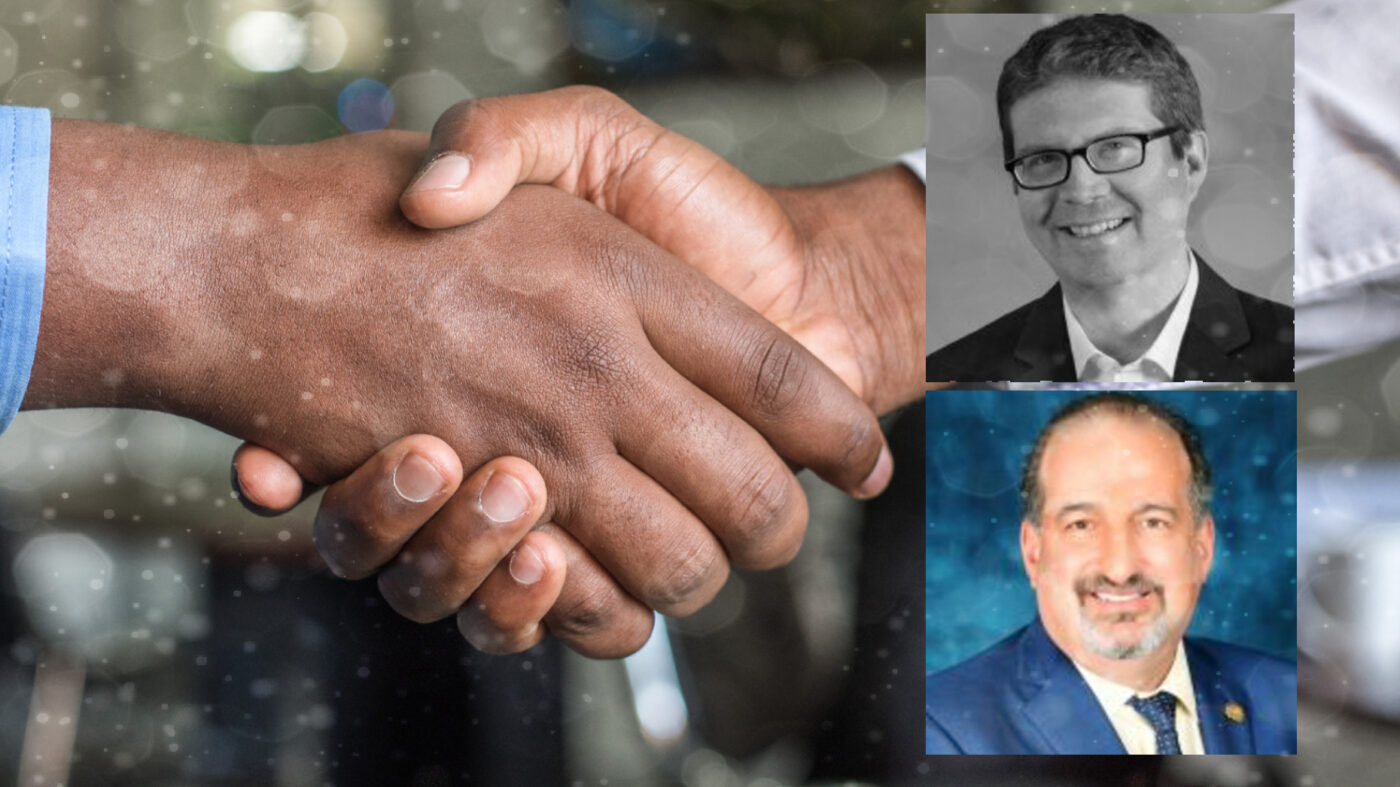 The new partnership will give NAR members access to ReferralExchanges' concierge-based lead vetting service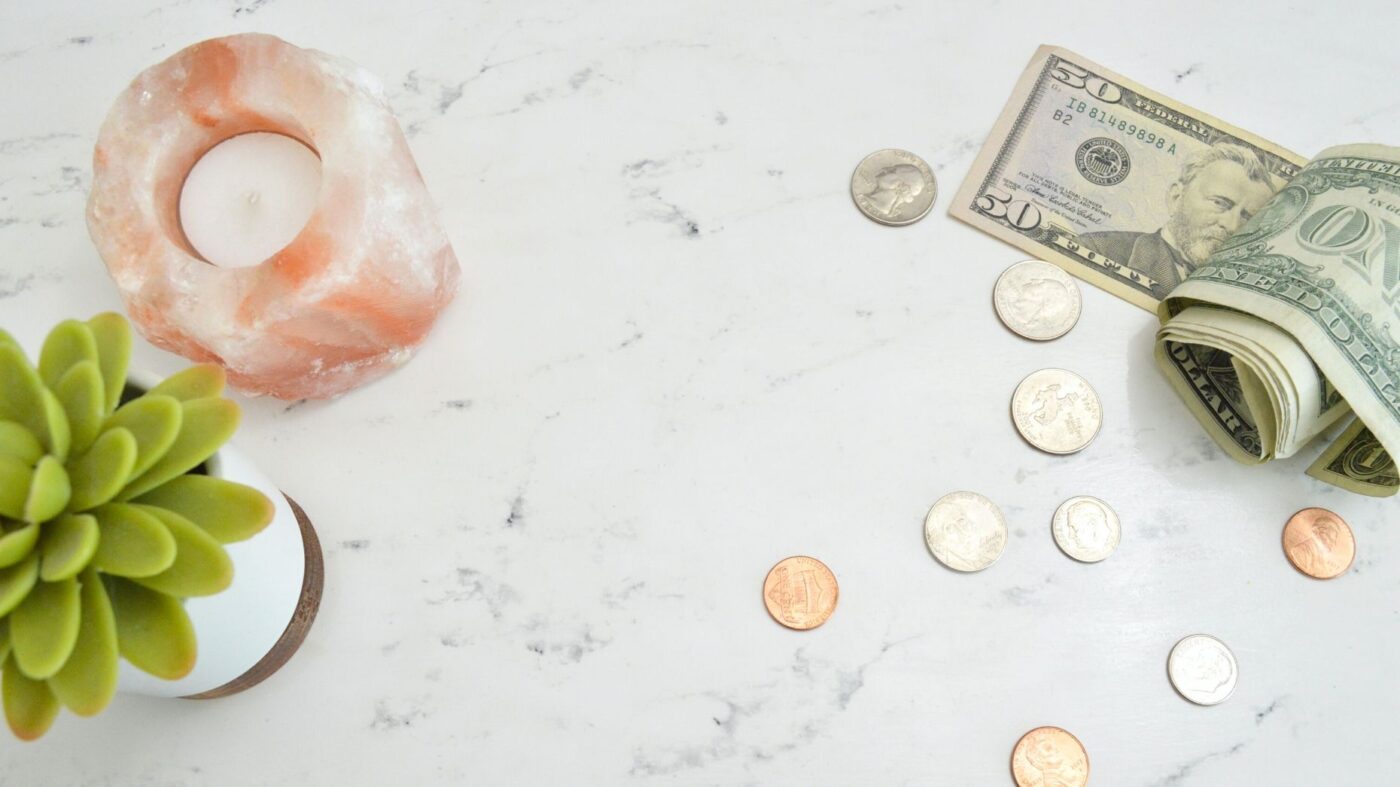 Gross domestic product data showed a historic drop in the second quarter, even as new unemployment claims continued to rise, according to new data released Thursday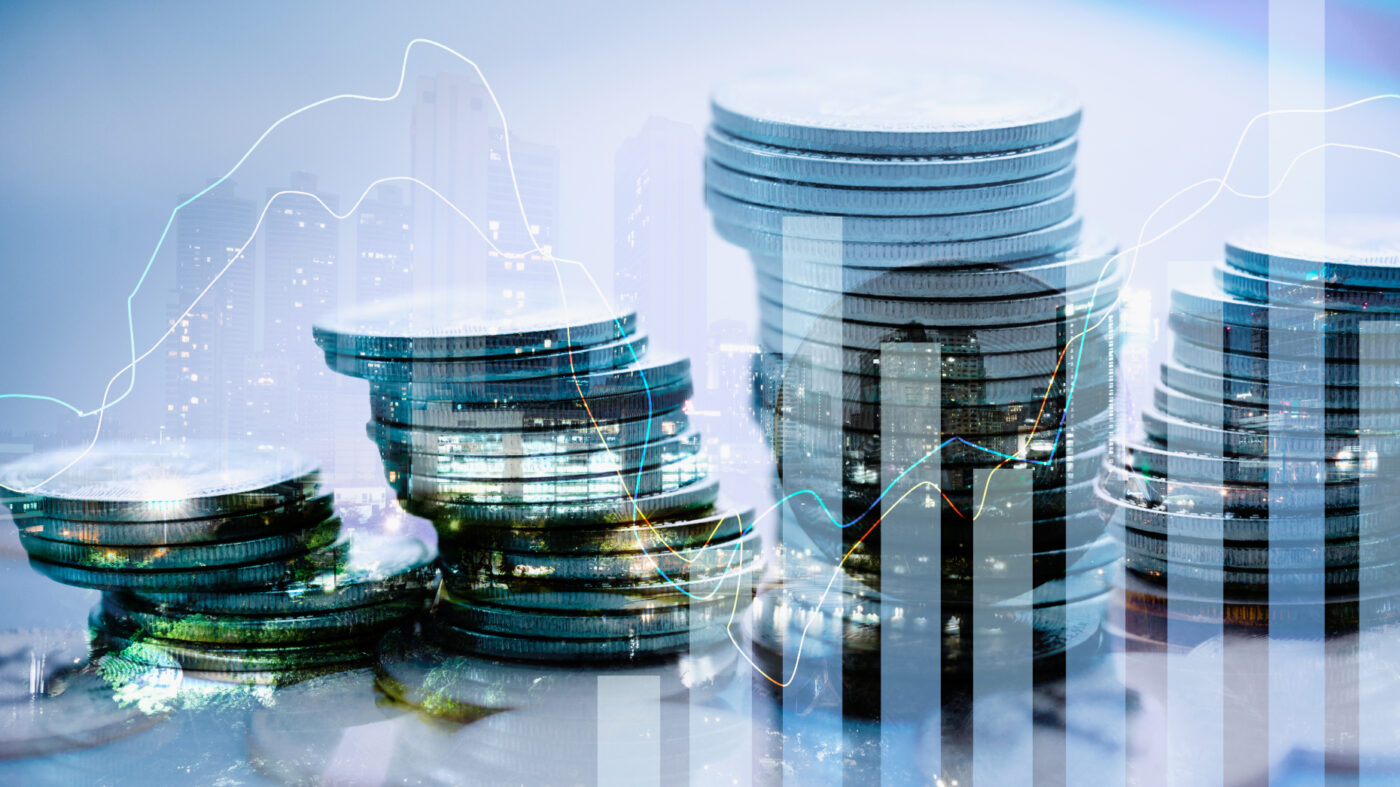 New data shows that as of May 2019 the average U.S. agent salary was $62,060. But wages are moving in different directions in different states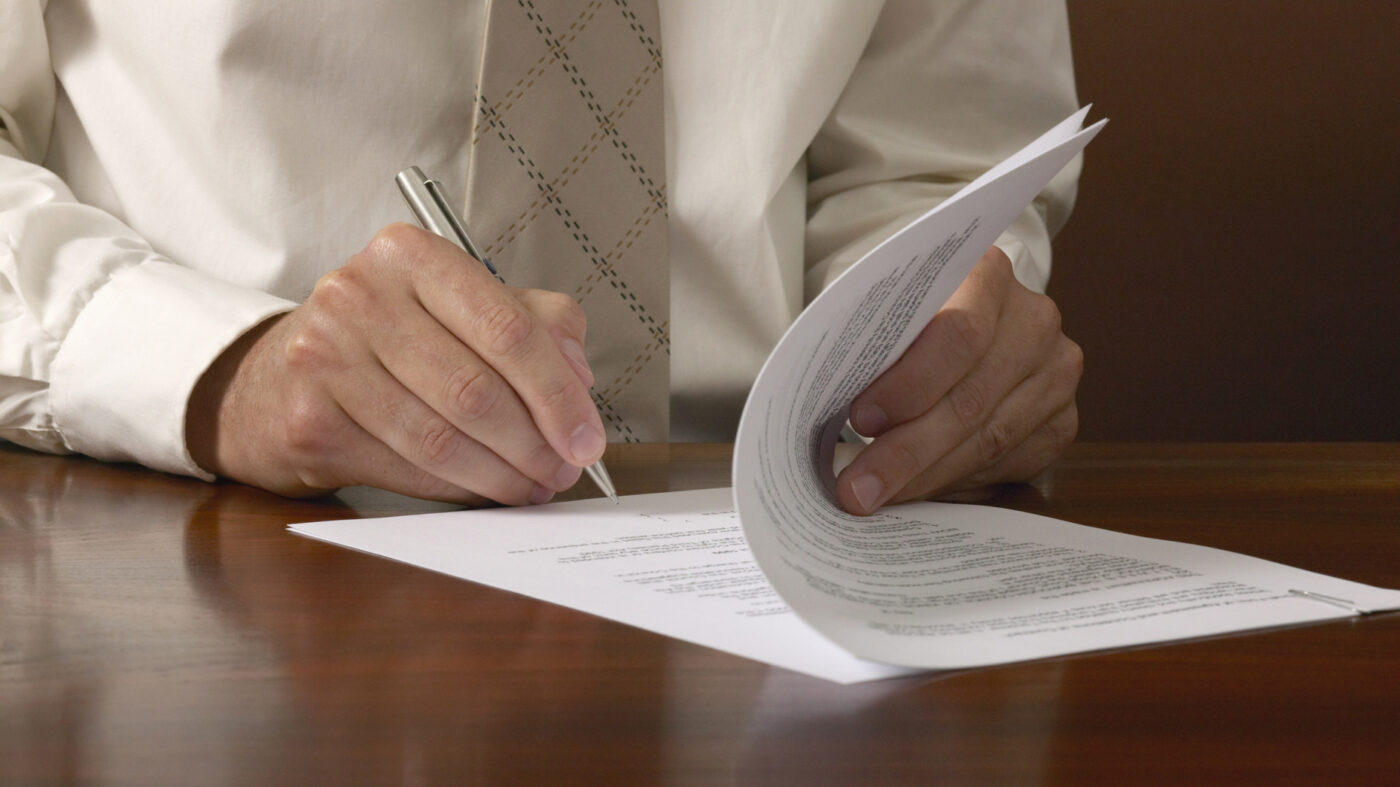 The National Association of Realtors' Pending Home Sales Index increased 6.3% year over year in June, according to data released Wednesday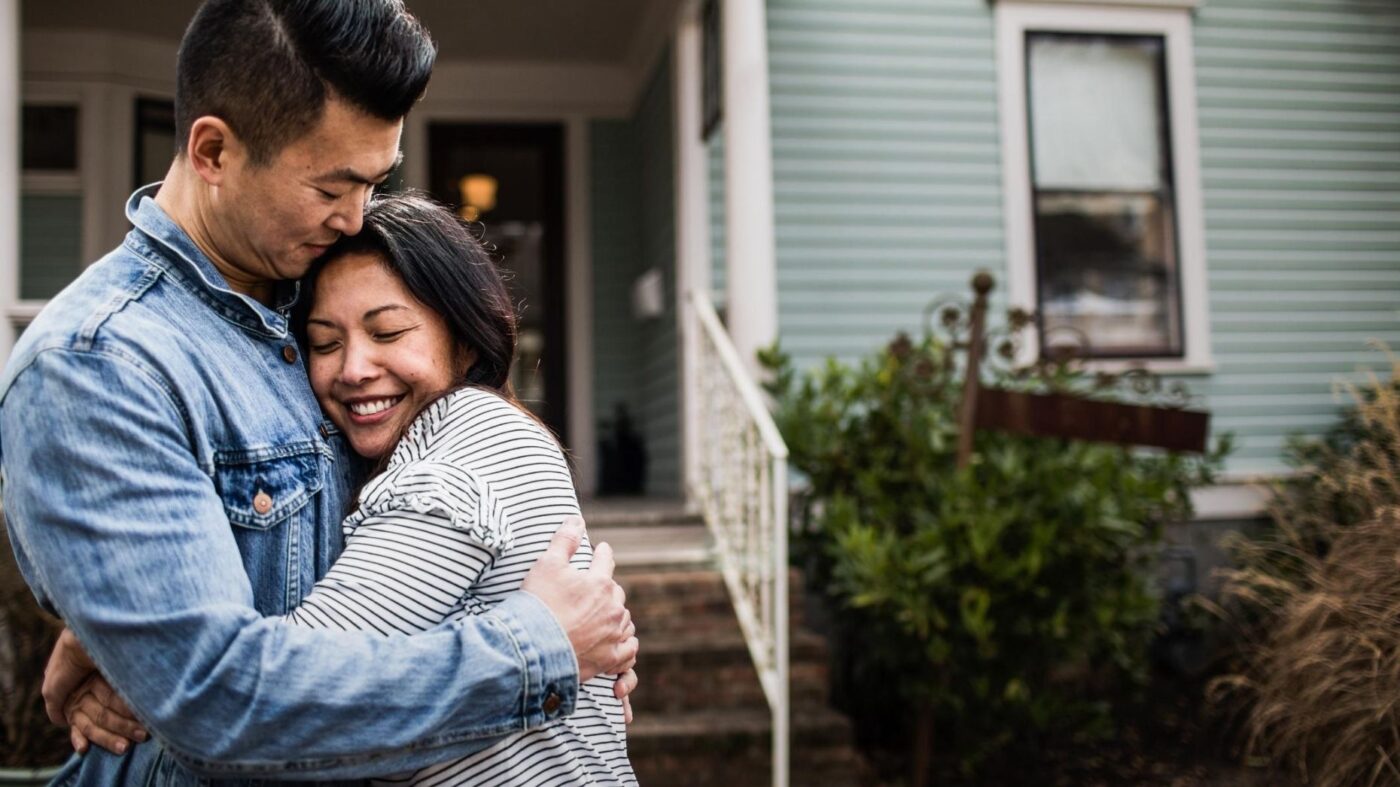 New data from the Census Bureau indicates that the homeownership rate surged to its highest point since the third quarter of 2008, but a change in data collection methodology may have impacted the results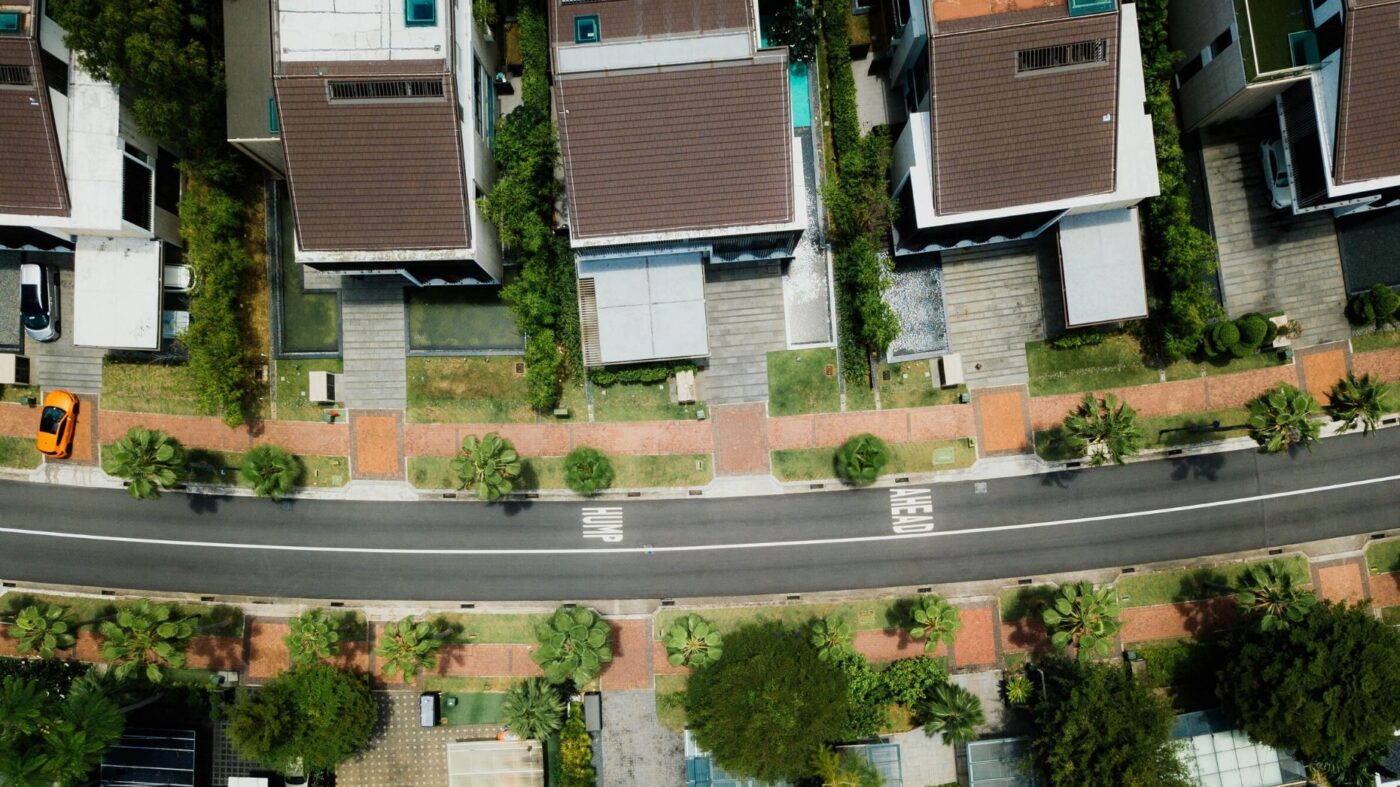 Meanwhile, existing-home sales in June rebounded 20.7% month over month, according to market report released Wednesday by the National Association of Realtors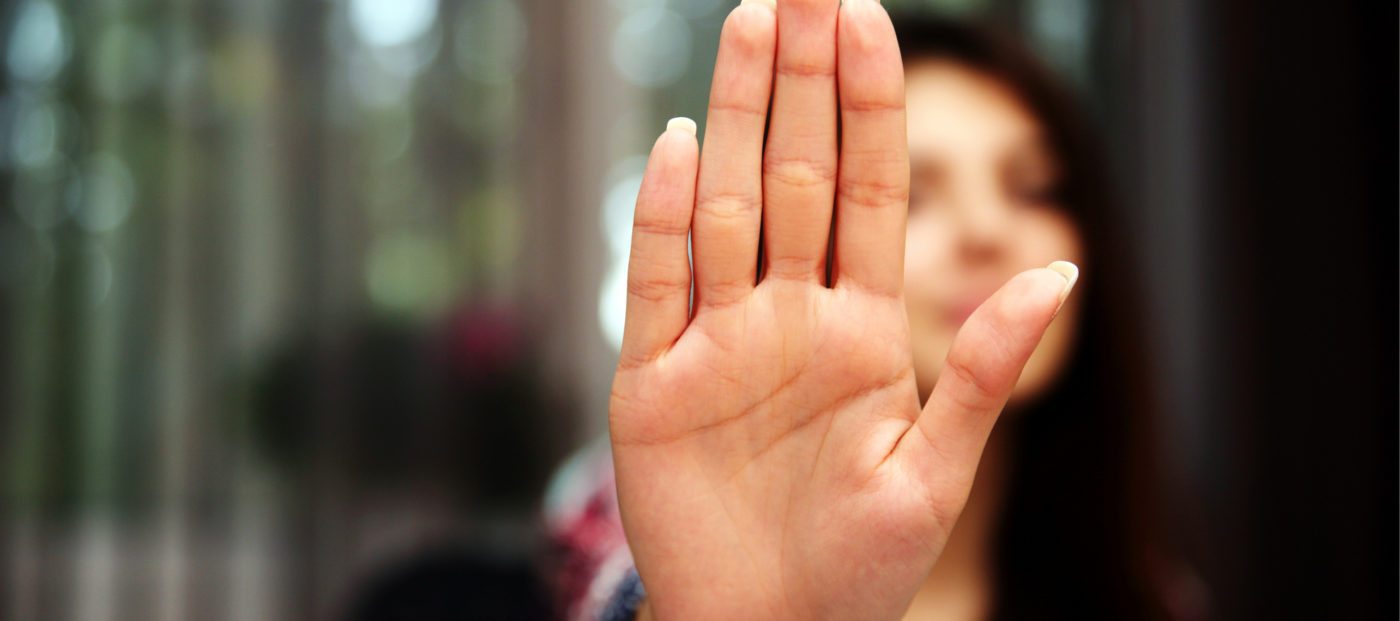 Judge says agents don't have a right to benefit from the contributions of fellow Realtors while withholding their own listings. Top Agent Network criticizes policy's exception for office exclusives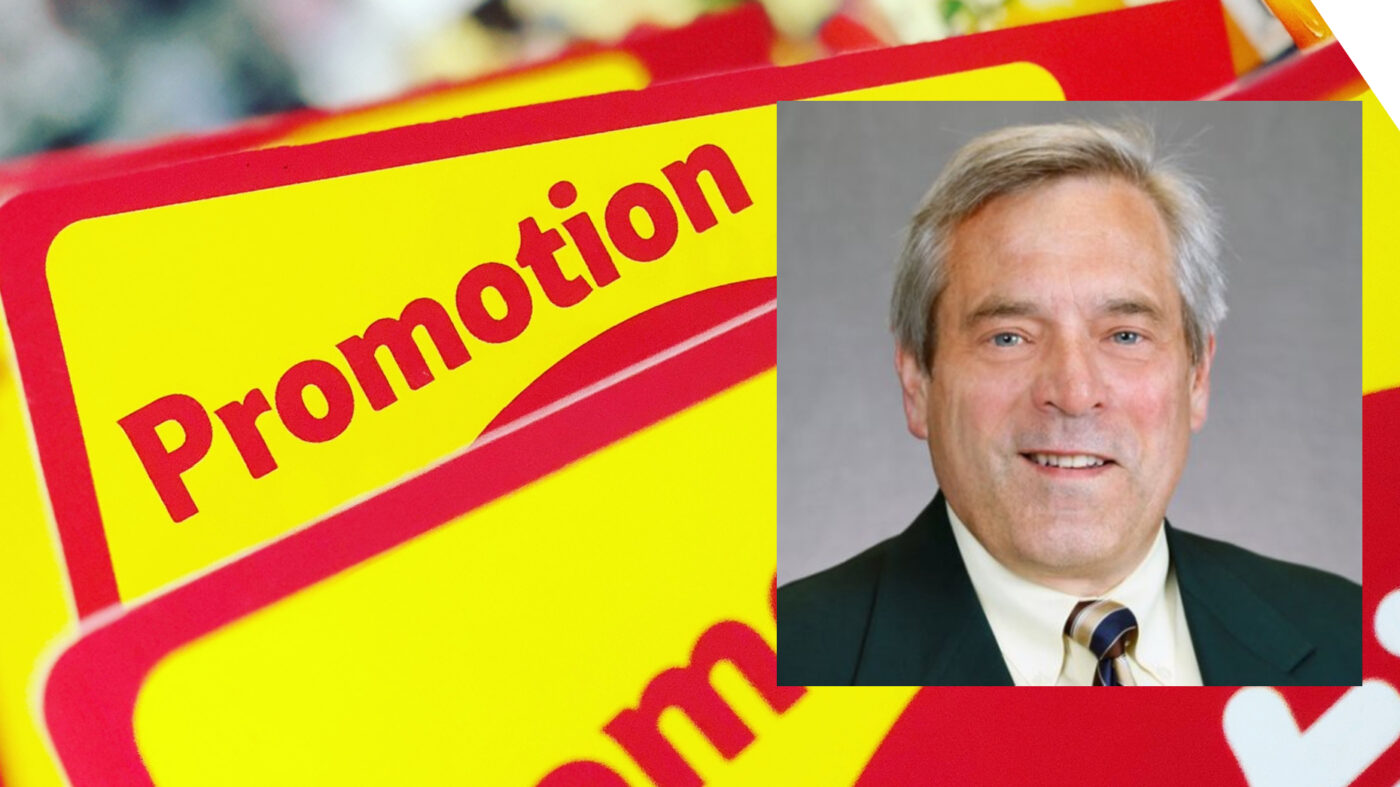 Mark Lesswing first joined T3 Sixty last August to help build the firm's technology division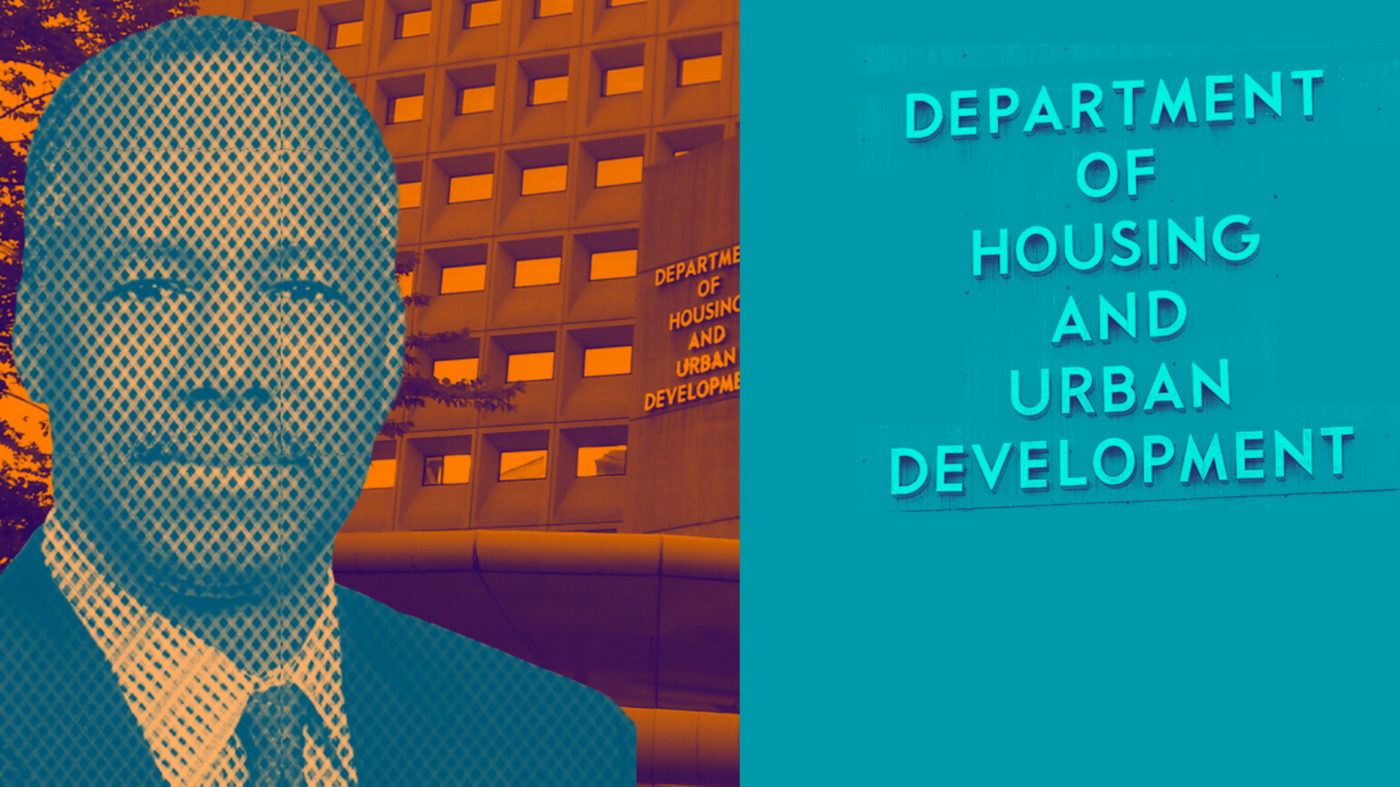 In a letter to the Department of Housing and Urban Development, the National Association of Realtors called for an end to efforts to revise the disparate impact rule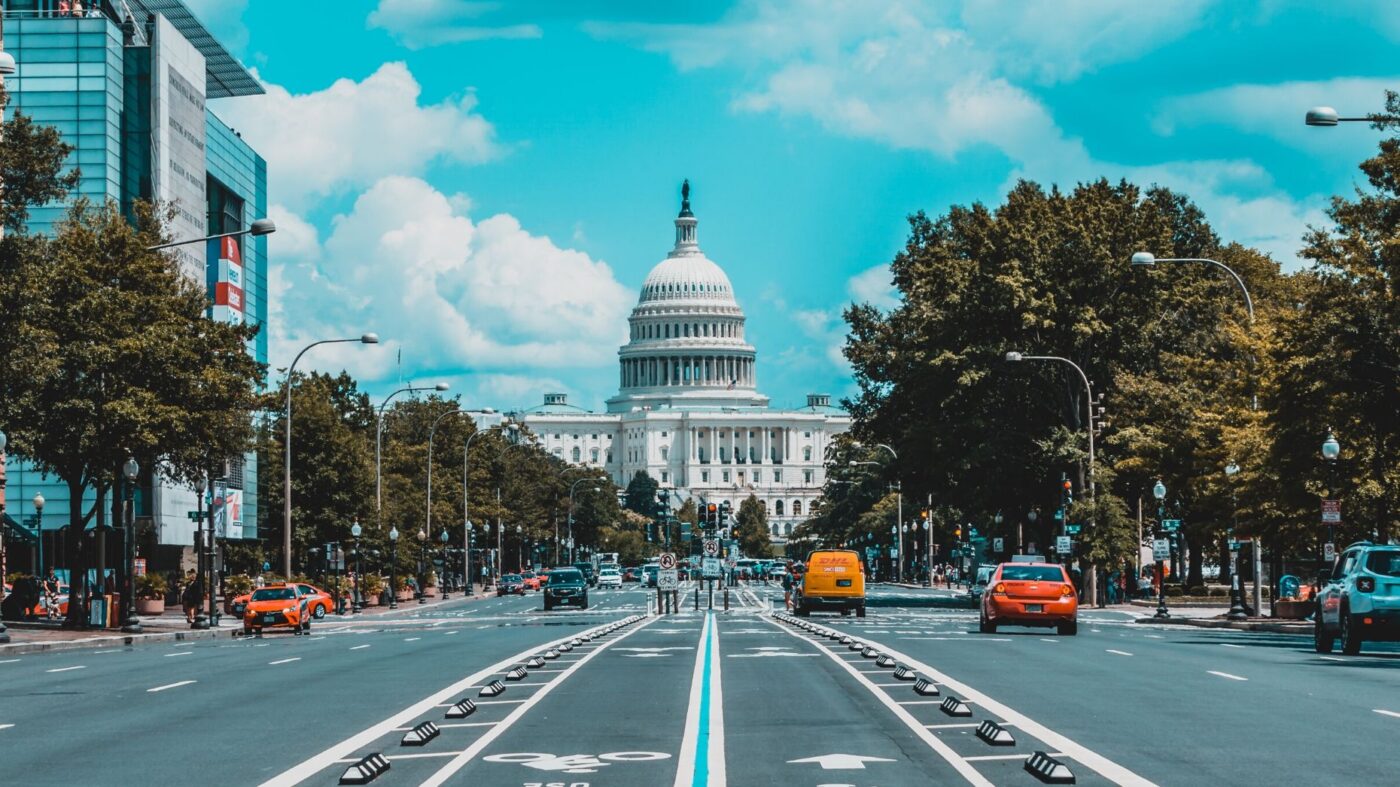 Shannon McGahn, senior vice president of government affairs for NAR, is among those named in the report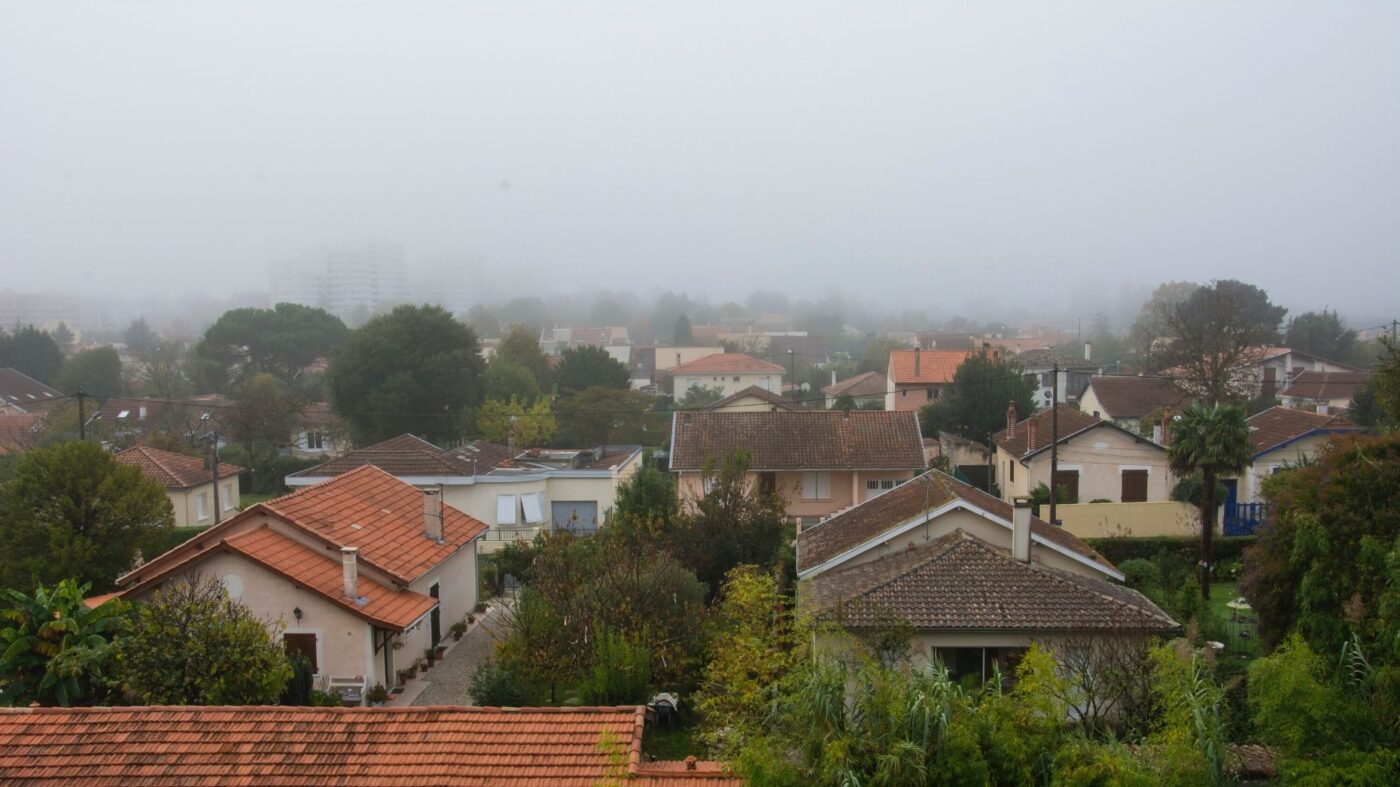 It was the biggest monthly gain in pending home sales since NAR began recording the forward-looking indicator in 2001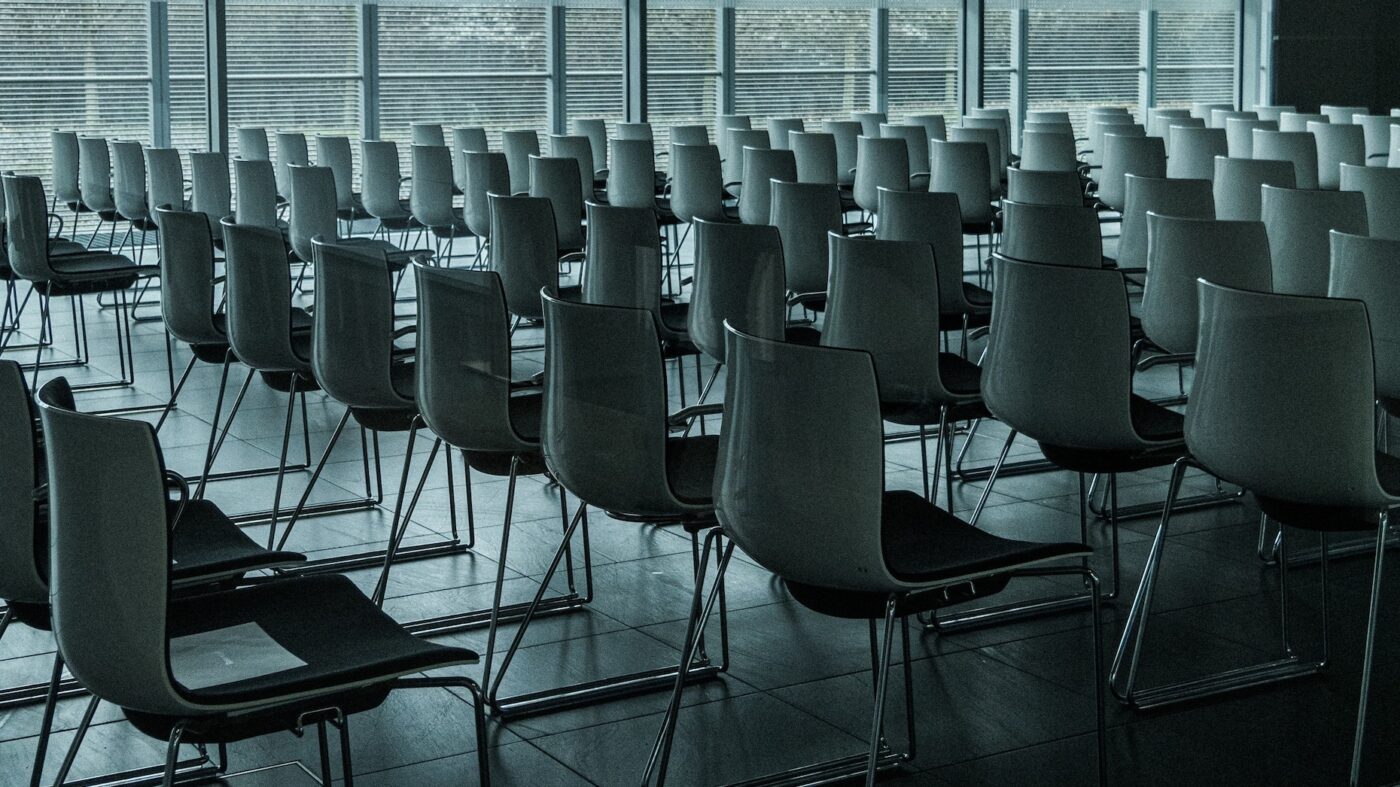 The 2020 Realtors Conference & Expo was supposed to take place in New Orleans in November, but it was moved online amid lingering concerns about the coronavirus pandemic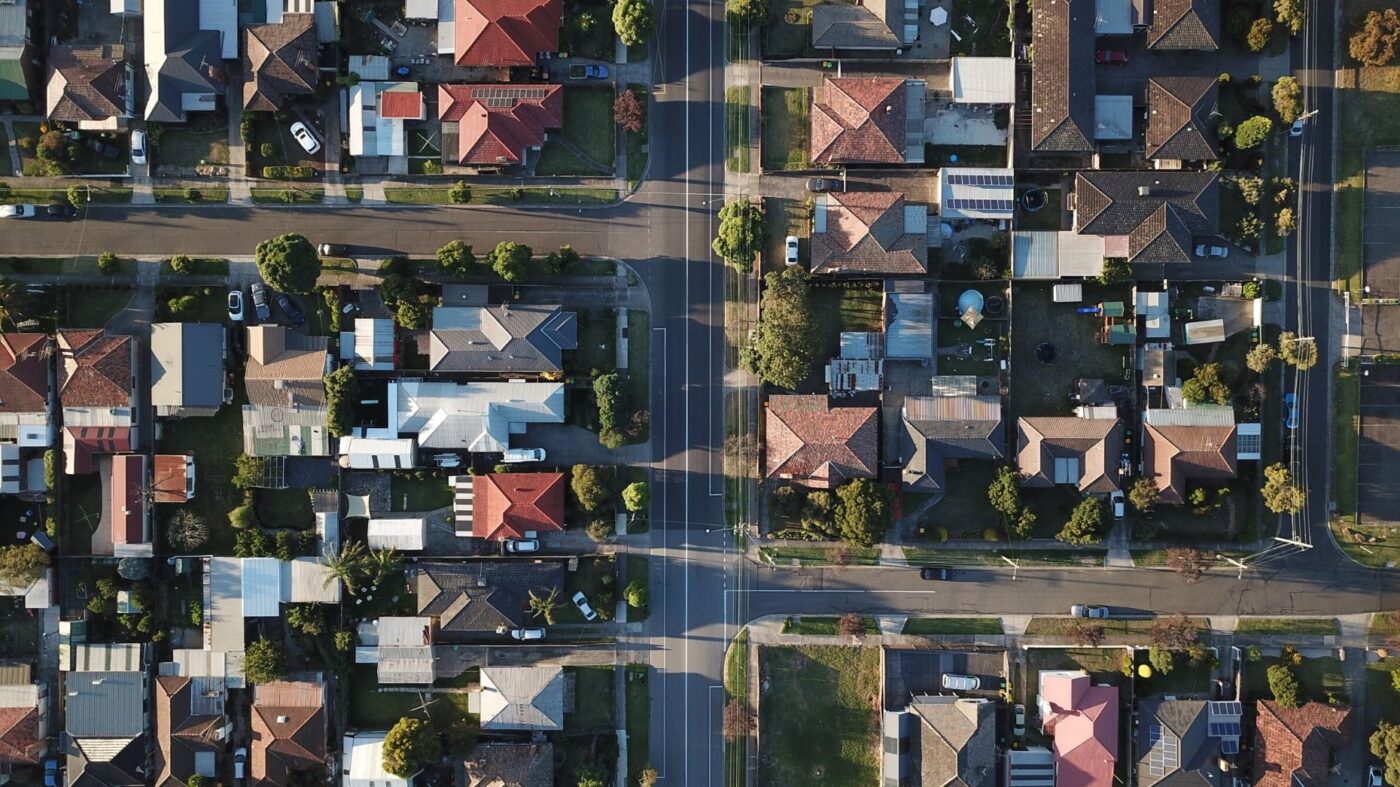 Existing-home sales fell annually for the third straight month in May, but NAR expects that to change over the coming months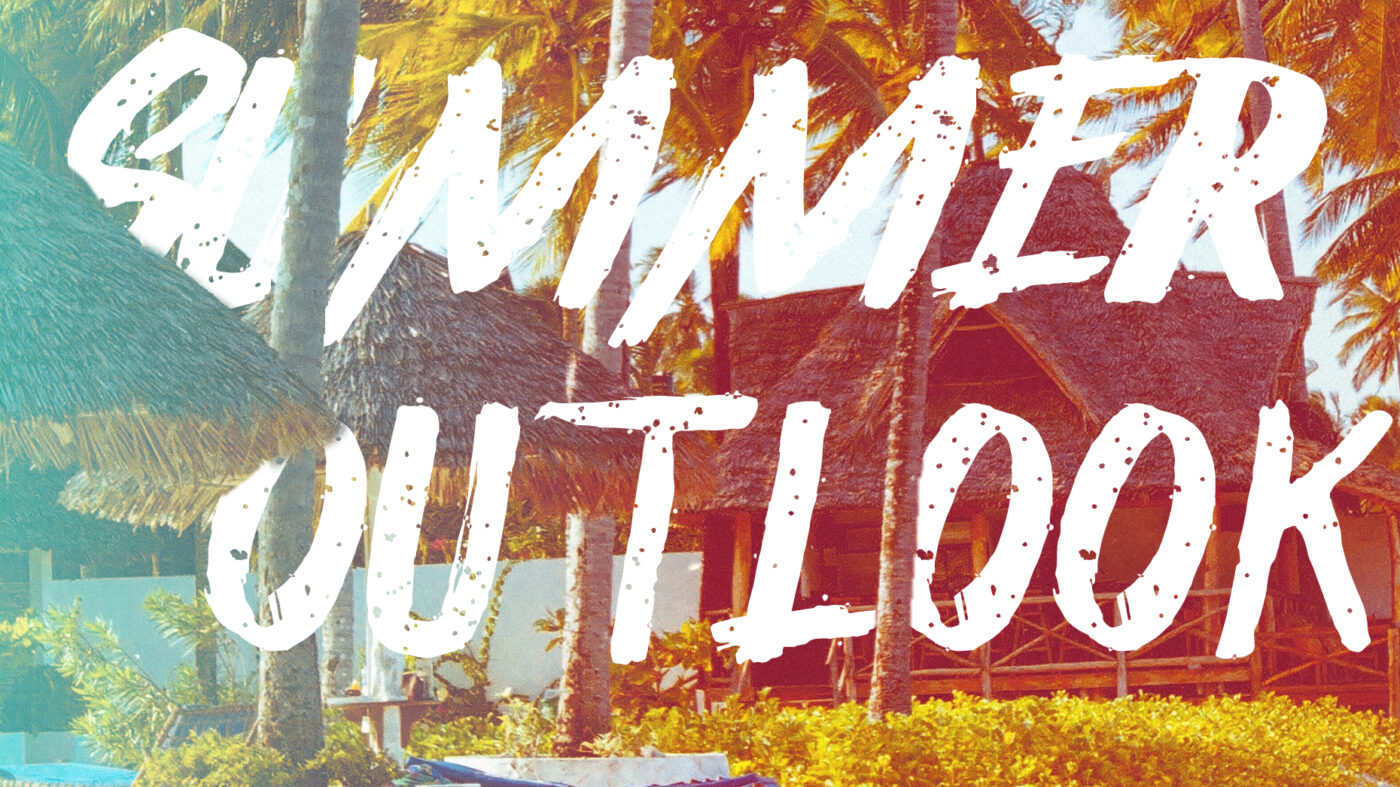 In our multipart series on the US housing market this summer, Inman's Jim Dalrymple reports that the market hasn't fully returned to normal yet, but a number of metrics including prices and pending sales suggest it has been resilient amid the coronavirus crisis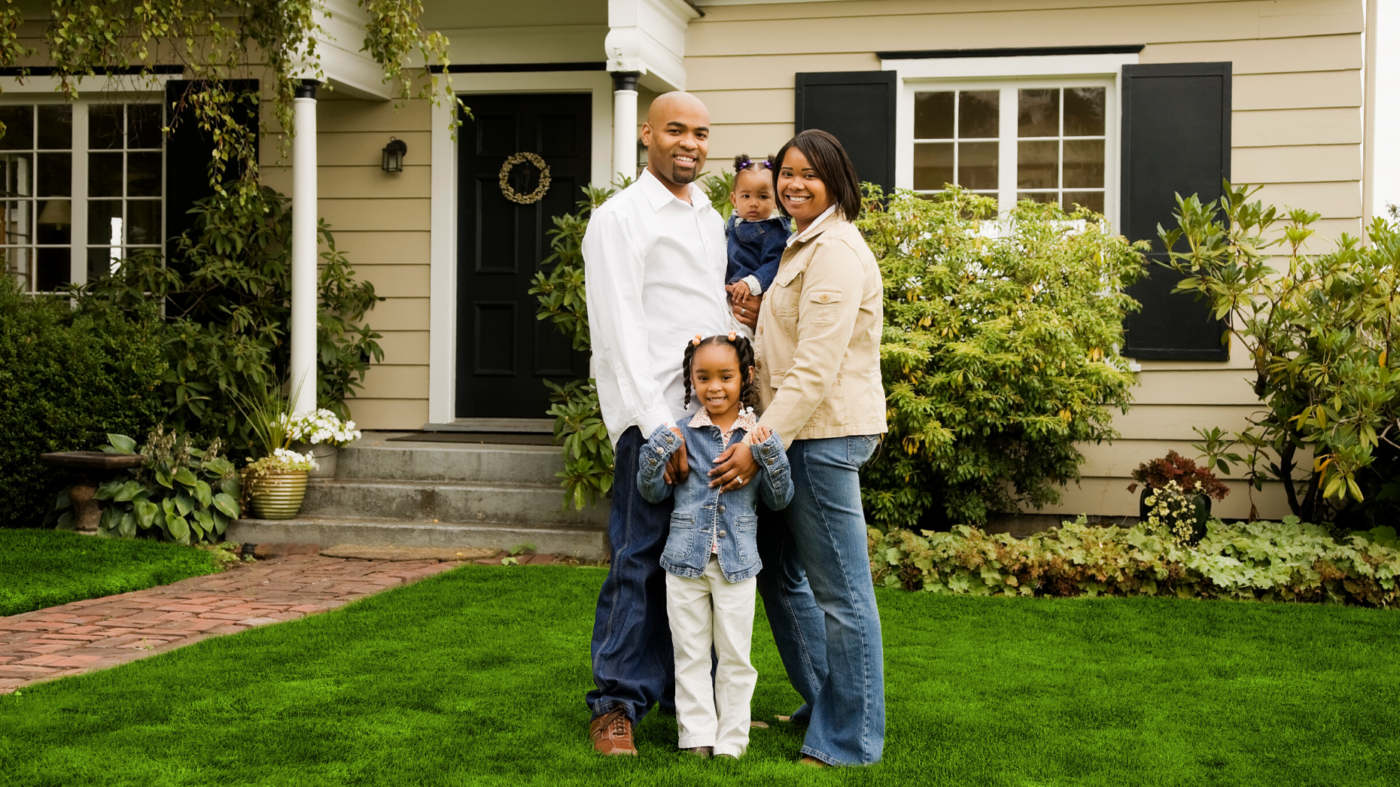 The National Association of Realtors' plan calls for expanding down payment assistance programs, improving FHA loans and alternative credit scoring models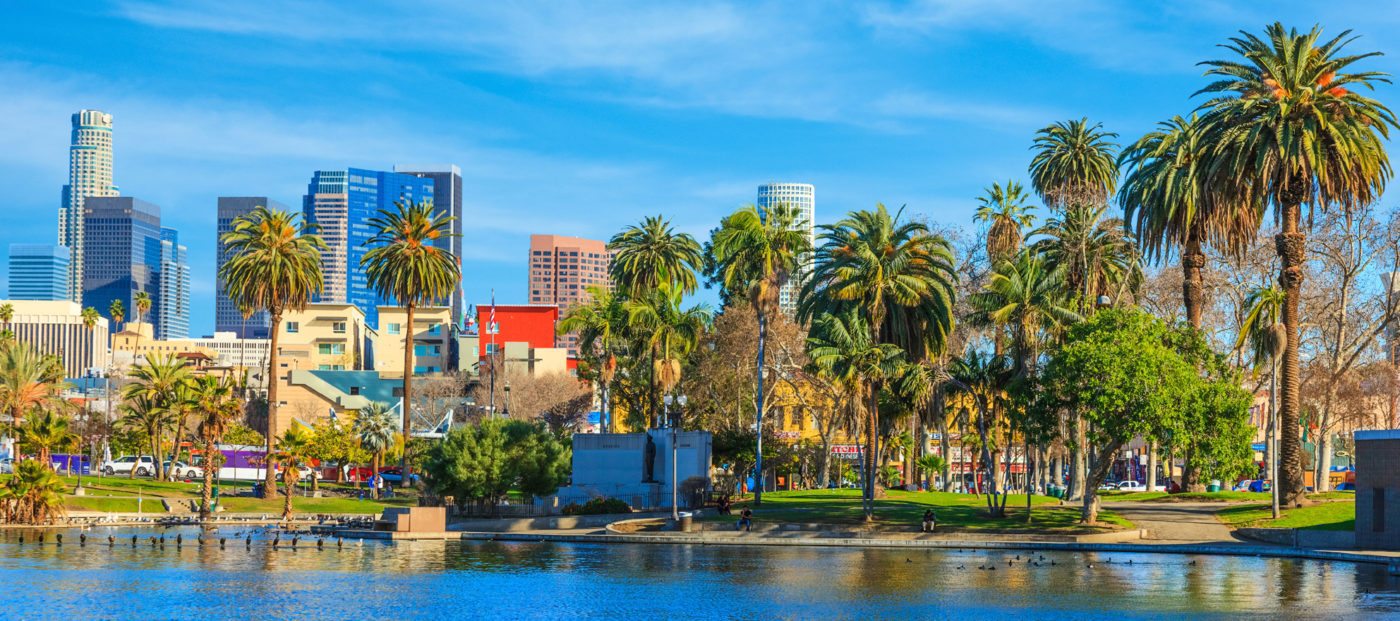 The National Association of Realtors sent out a survey to past iOi Summit attendees to gauge how likely they are to attend an in-person event in early 2021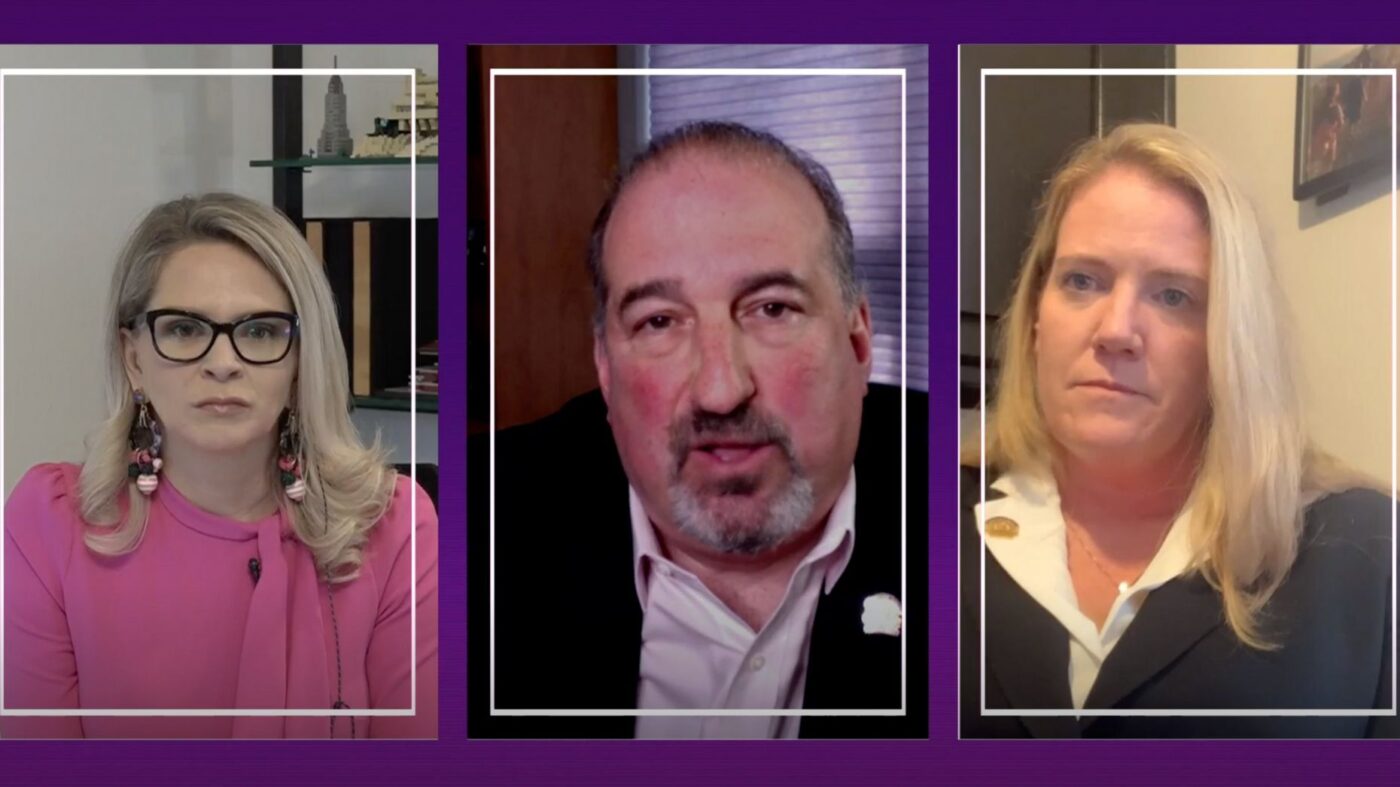 Bob Goldberg reminded attendees at Inman Connect Now that equality and fairness in housing is the trade group's mission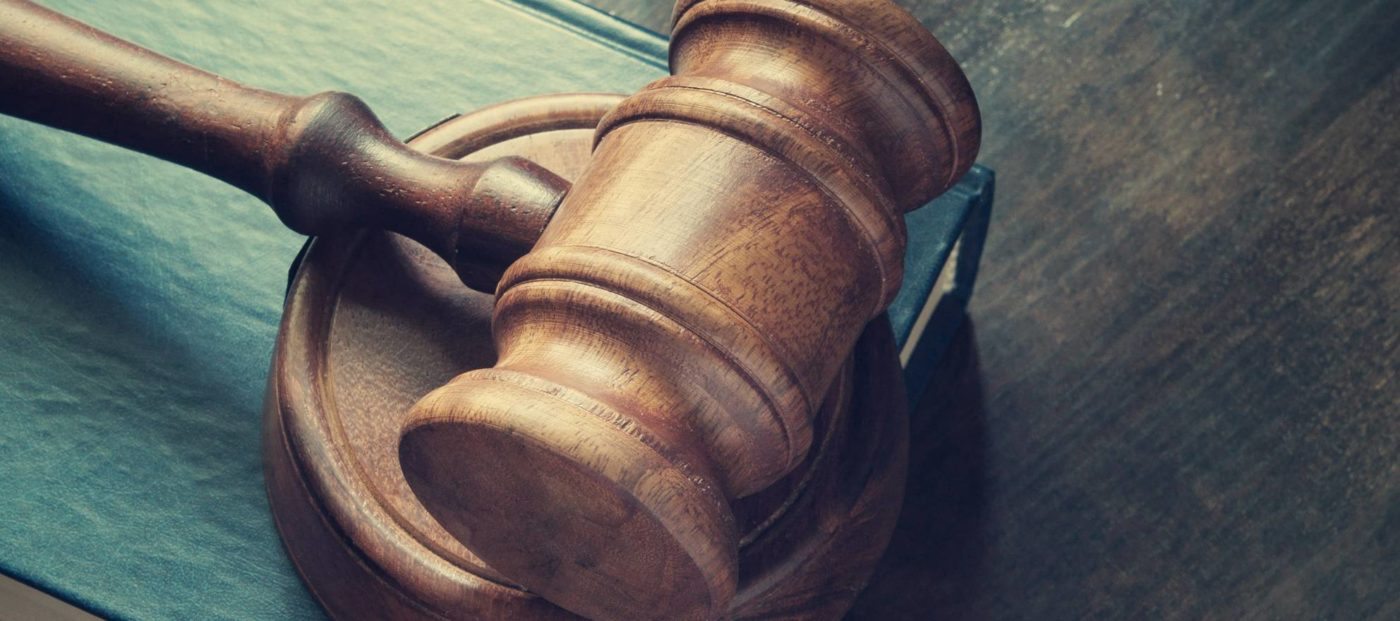 Suit alleges Clear Cooperation Policy is part of a plan to eliminate PLS as a 'competitive threat.' Trade groups say policy is 'not discriminatory' and promotes competition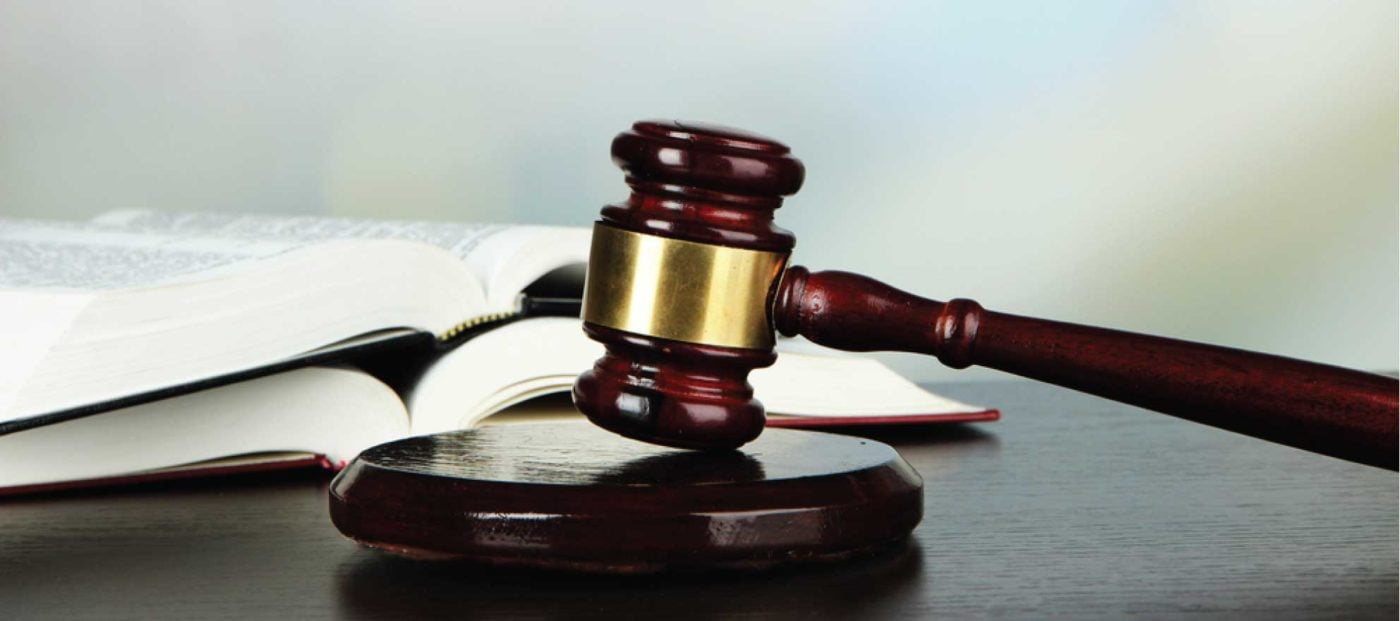 Top Agent Network asked for the order two weeks ago in an attempt to stop the National Association of Realtors from enforcing the Clear Cooperation Policy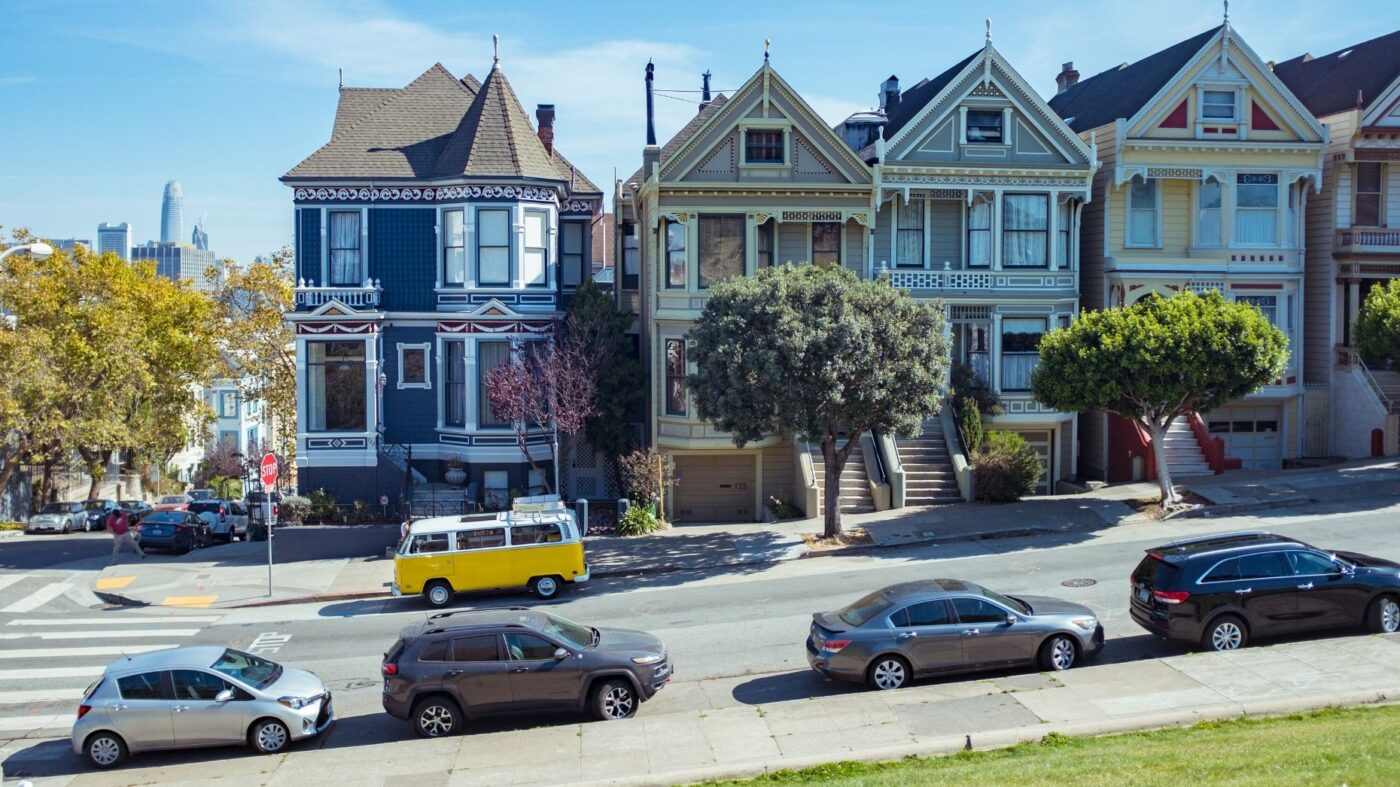 Existing-home sales in April fell 17.8% from March and 17.2% year-over-year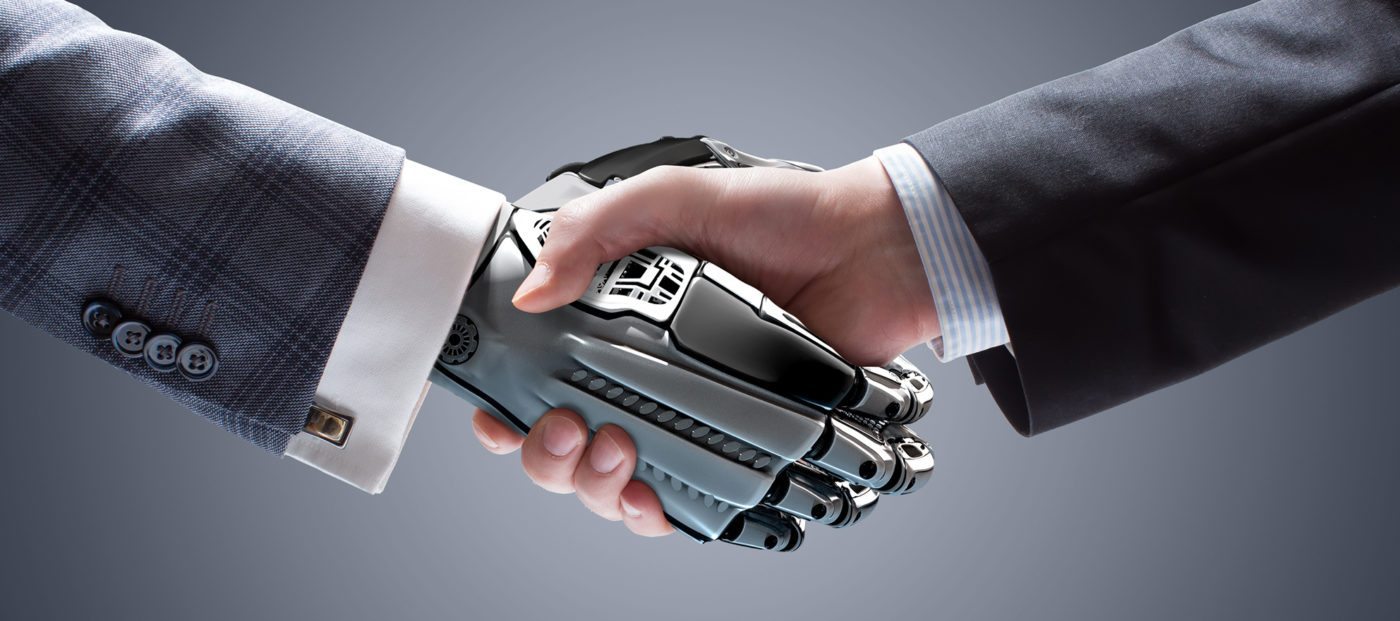 National Association of Realtors CEO Bob Goldberg said future events could be both in-person and virtual — even after pandemic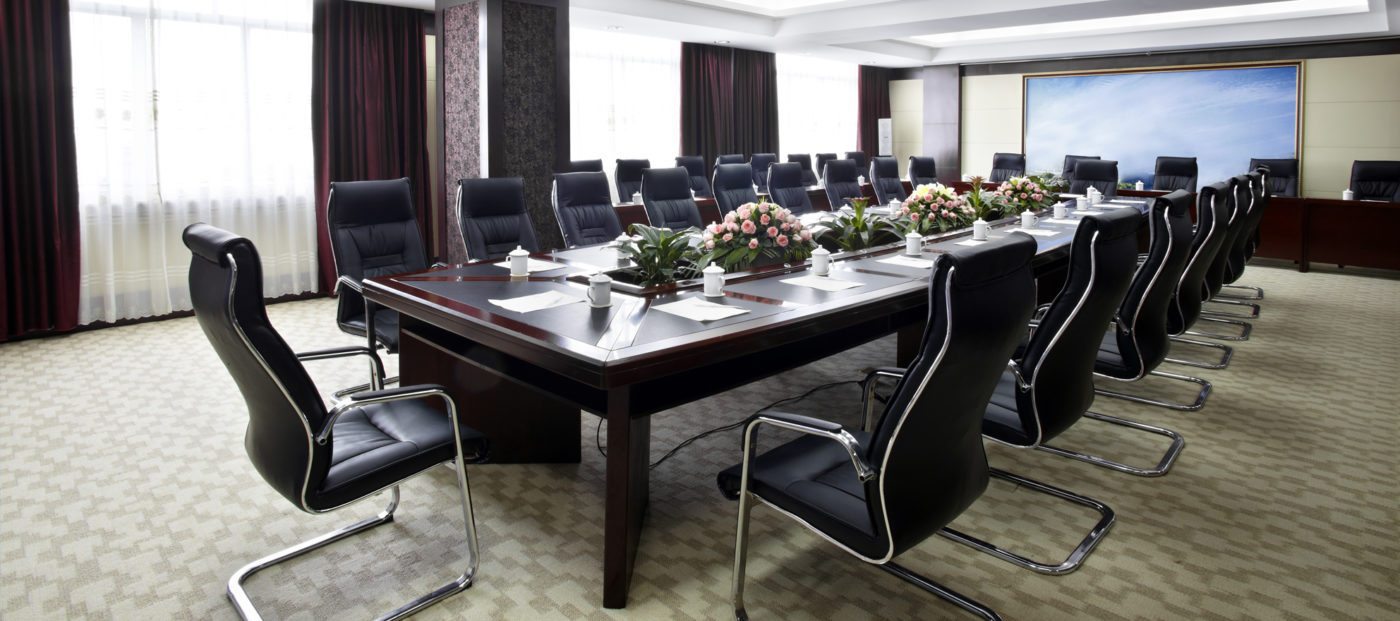 The trade group said new policy will allow brokers to innovate and develop new ways of delivering services to consumers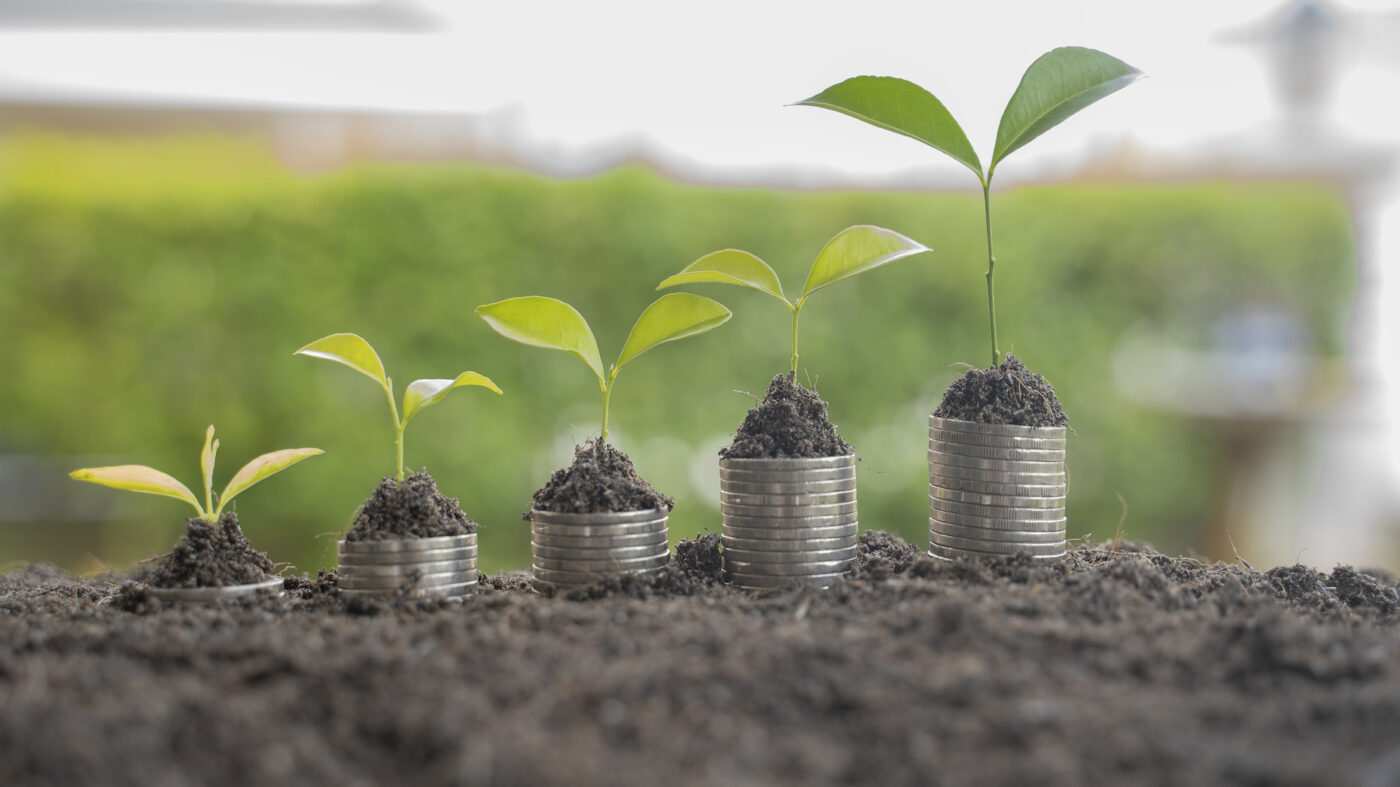 Realtor Leigh Brown offered agents advice on saving, budgeting and setting themselves up for success during a NAR Virtual Realtors Legislative Meeting Thursday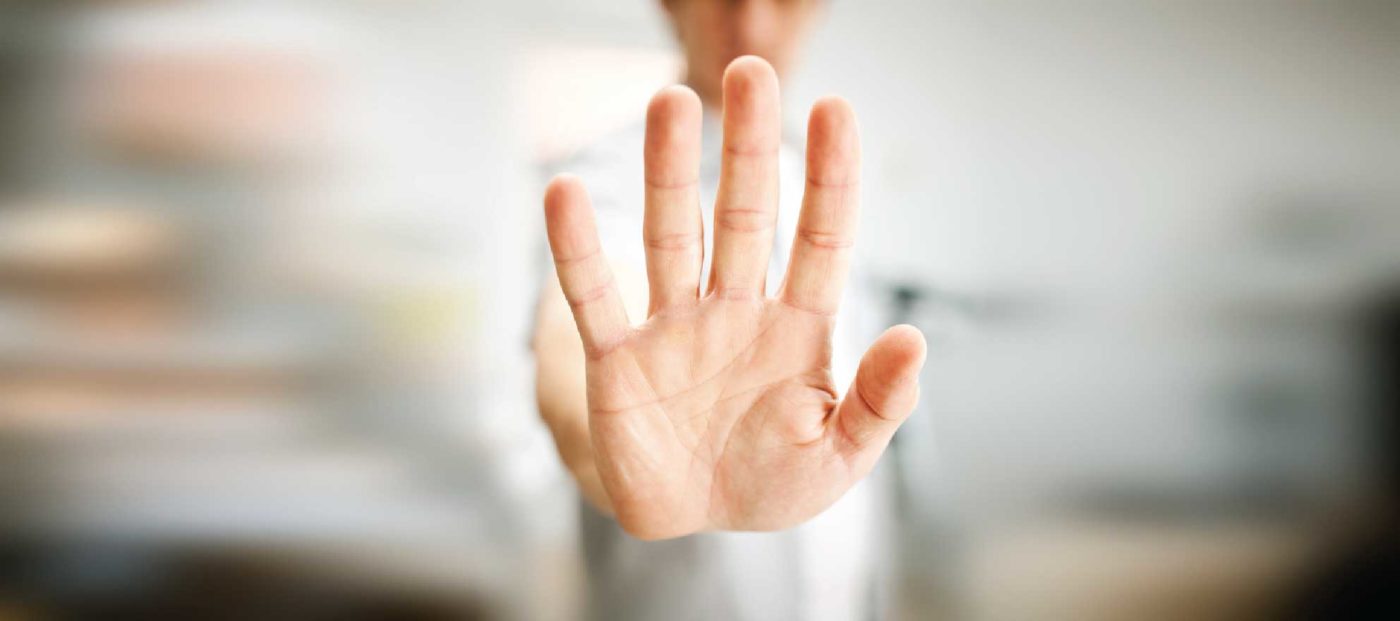 Company alleges it would suffer 'irreparable harm' if Realtor associations continue to enforce Clear Cooperation Policy. NAR says TAN 'sat on its hands' for months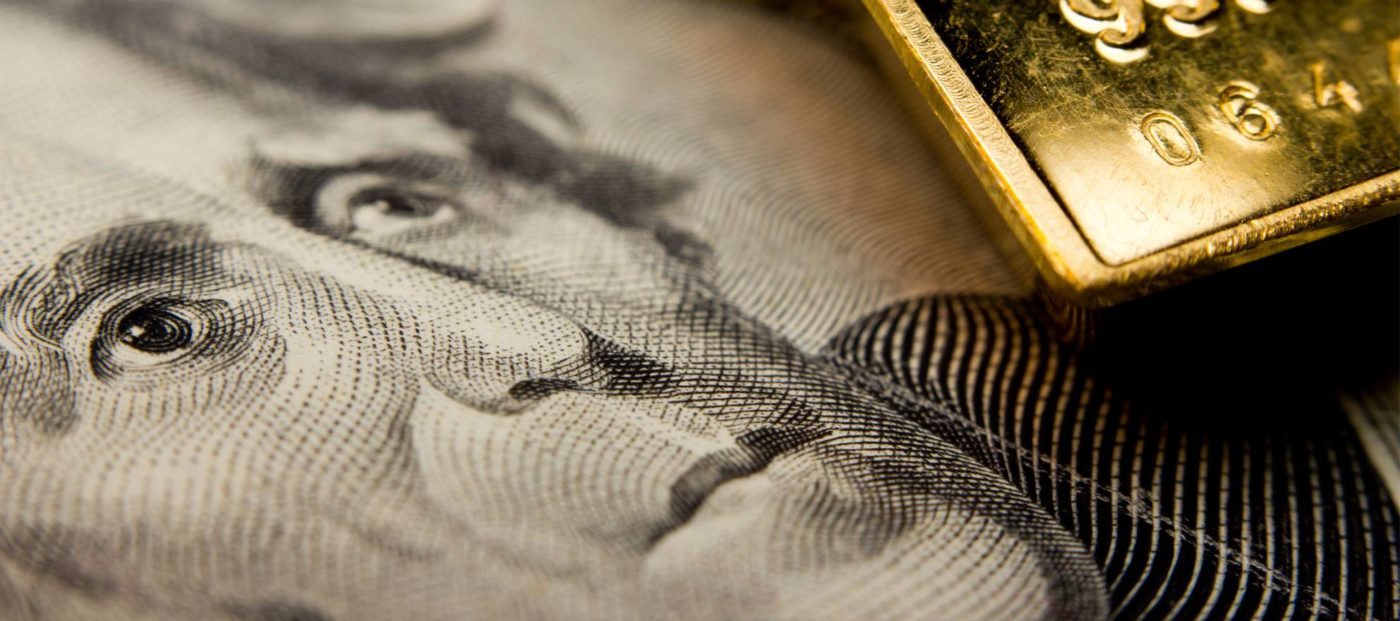 National Association of Realtors Chief Economist Lawrence Yun predicts inflation will be delayed for five or six years — and then the price of everything will rise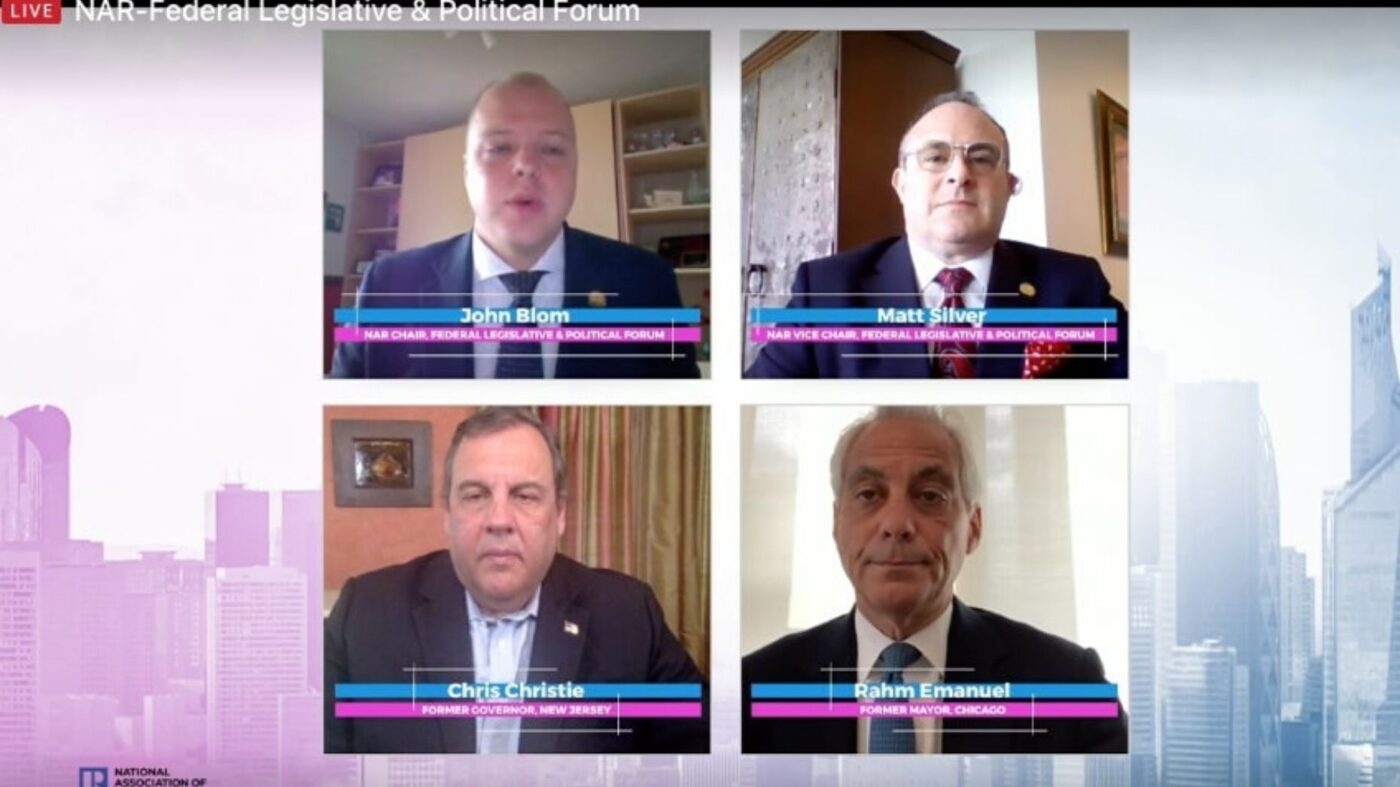 During a forum at the Virtual Realtors Legislative Meetings Tuesday, Chris Christie and Rahm Emanuel agreed COVID-19 has upended expectations for the fates of the White House and Congress come November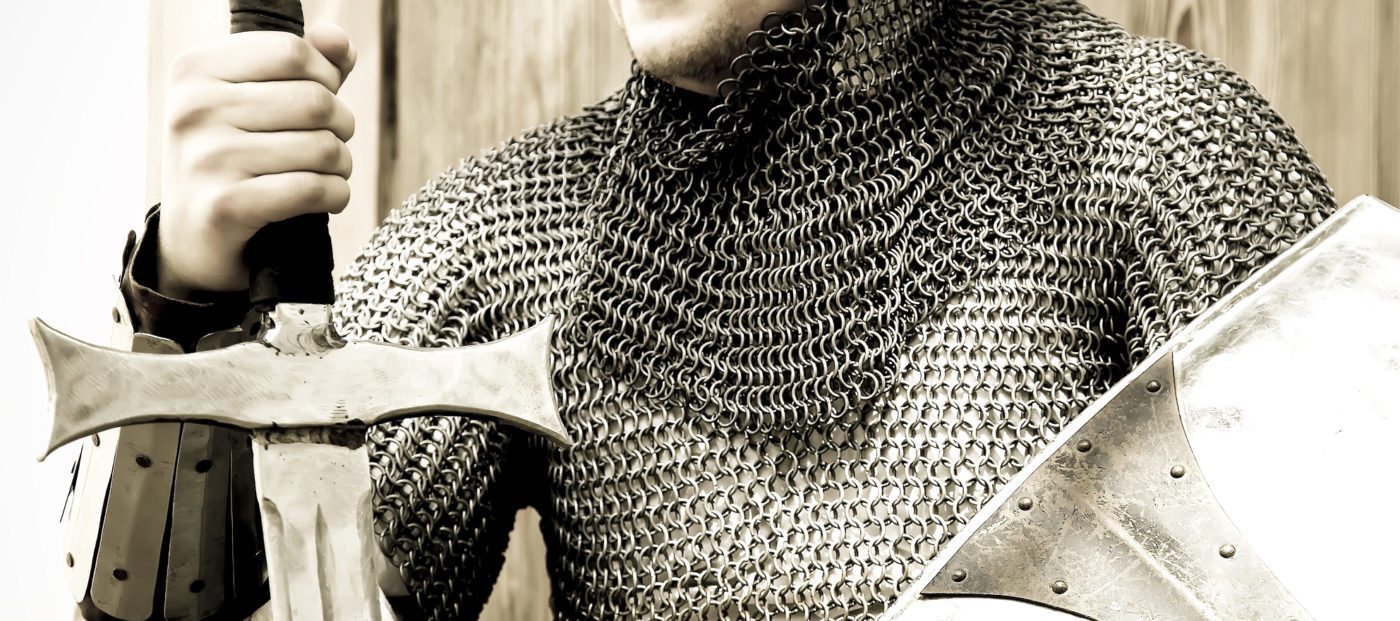 Trade group leaders urge members to continue to be active in their communities as nation adjusts to 'new normal'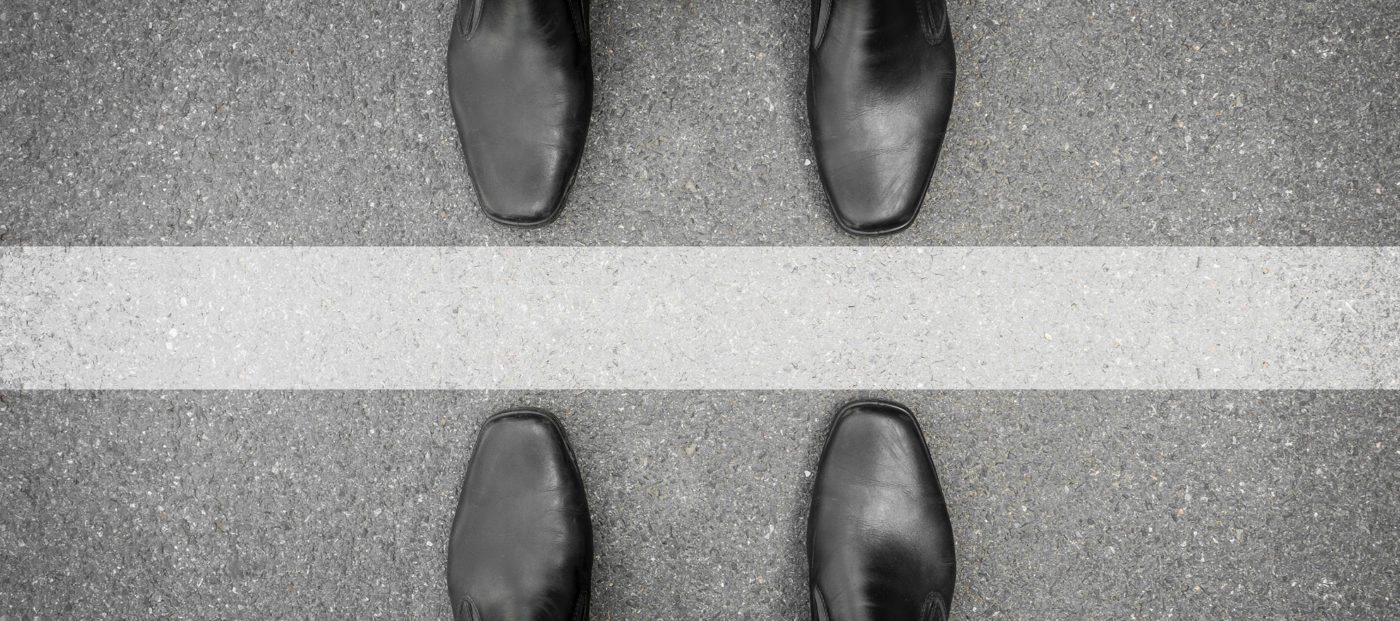 Trade group says suit 'has no legal basis' and that the Clear Cooperation policy 'promotes equal opportunity for all'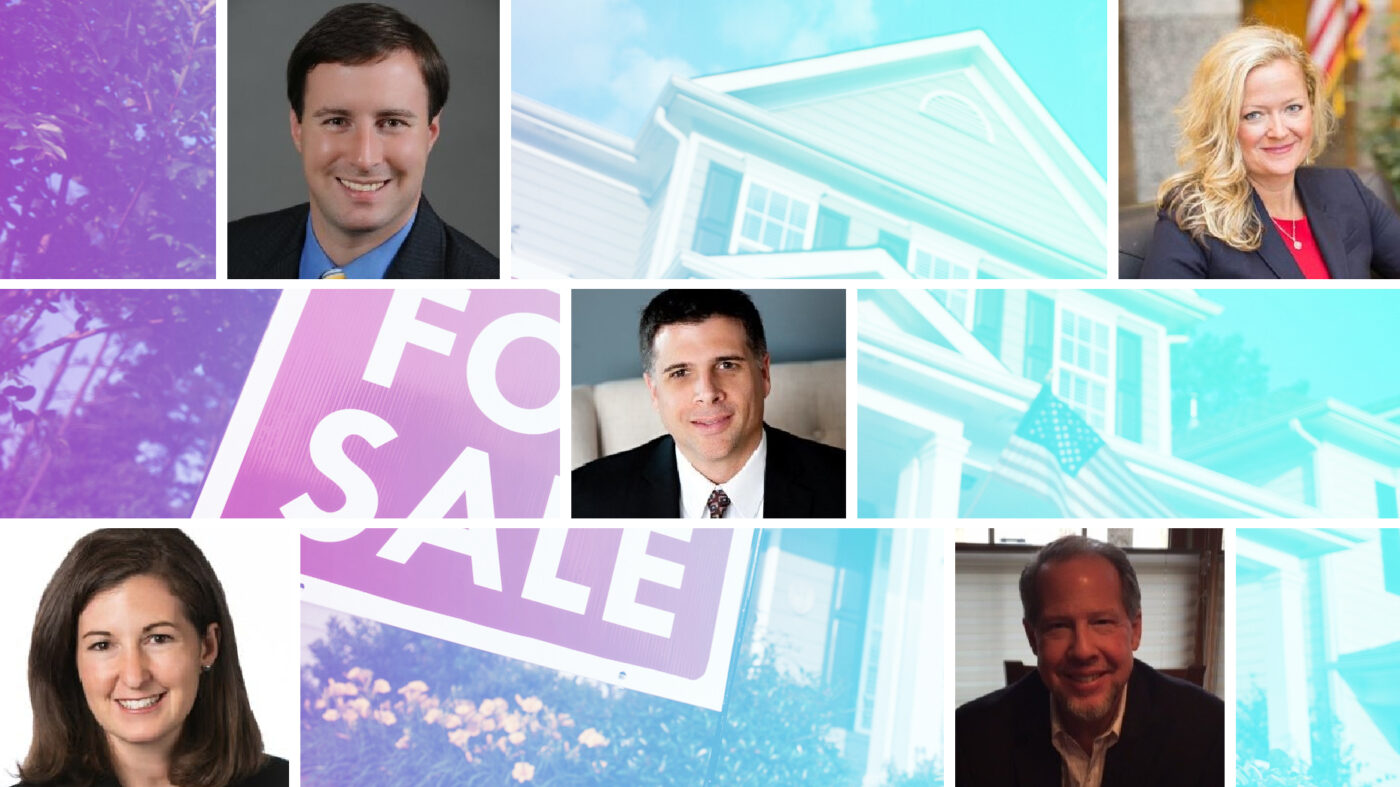 Coronavirus is a big deal for real estate, but financial chiefs don't think it's a repeat of 2008. And some already see signs of improvement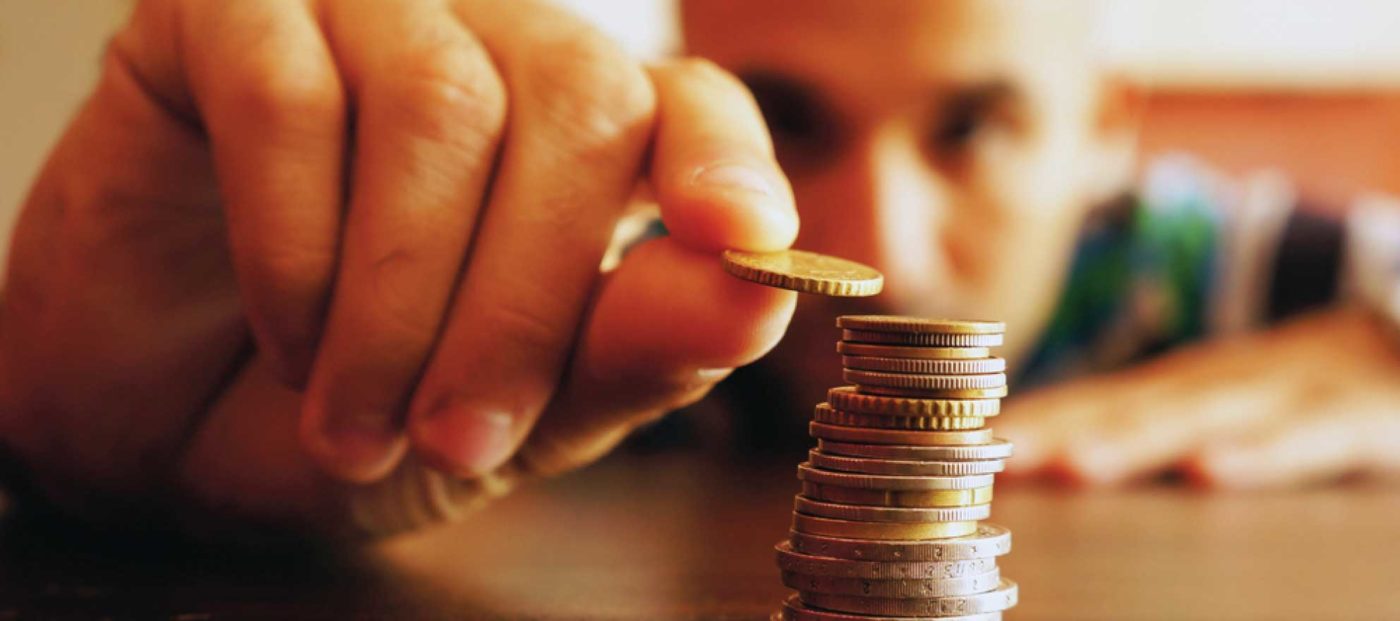 Candidates Nancy Lane and David McKey tout experience and crisis management skills as they vie to handle money for the 1.3 million-member trade organization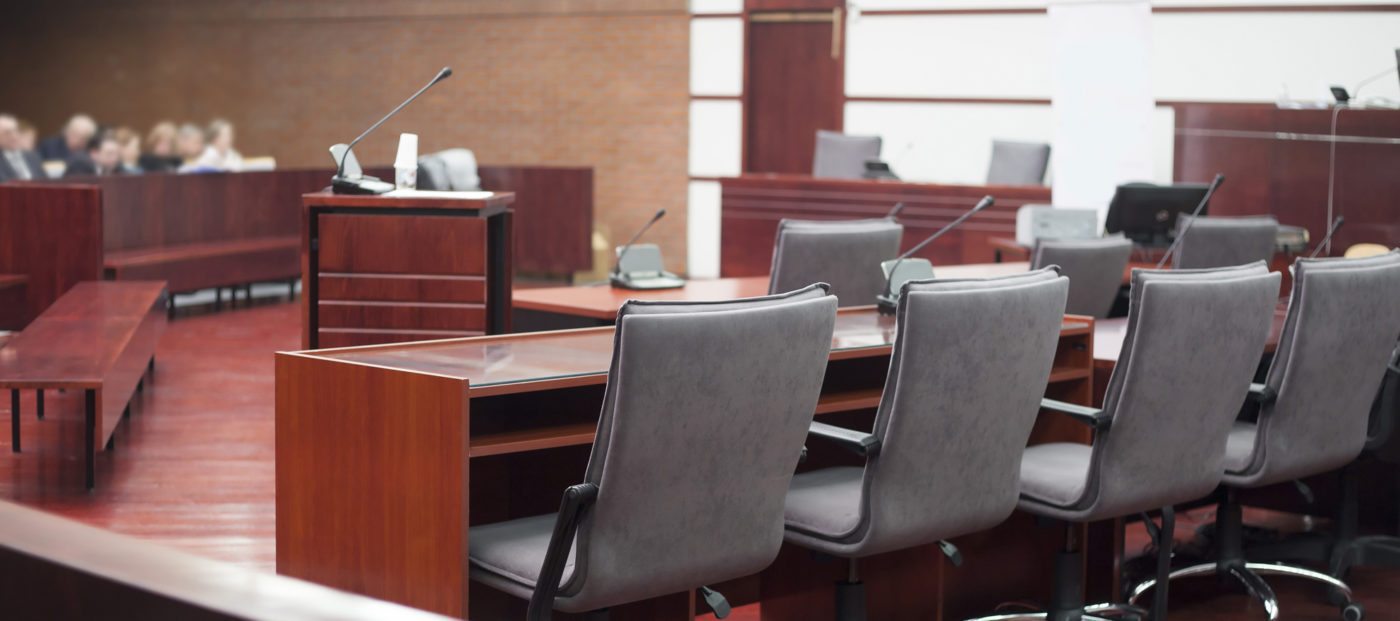 At the National Association of Realtors' first-ever Virtual Realtors Legislative Meetings, attendees discuss navigating waiting rooms, breakout rooms and gallery views for ethics and arbitration hearings. Nonetheless, the exercise has been hailed as a success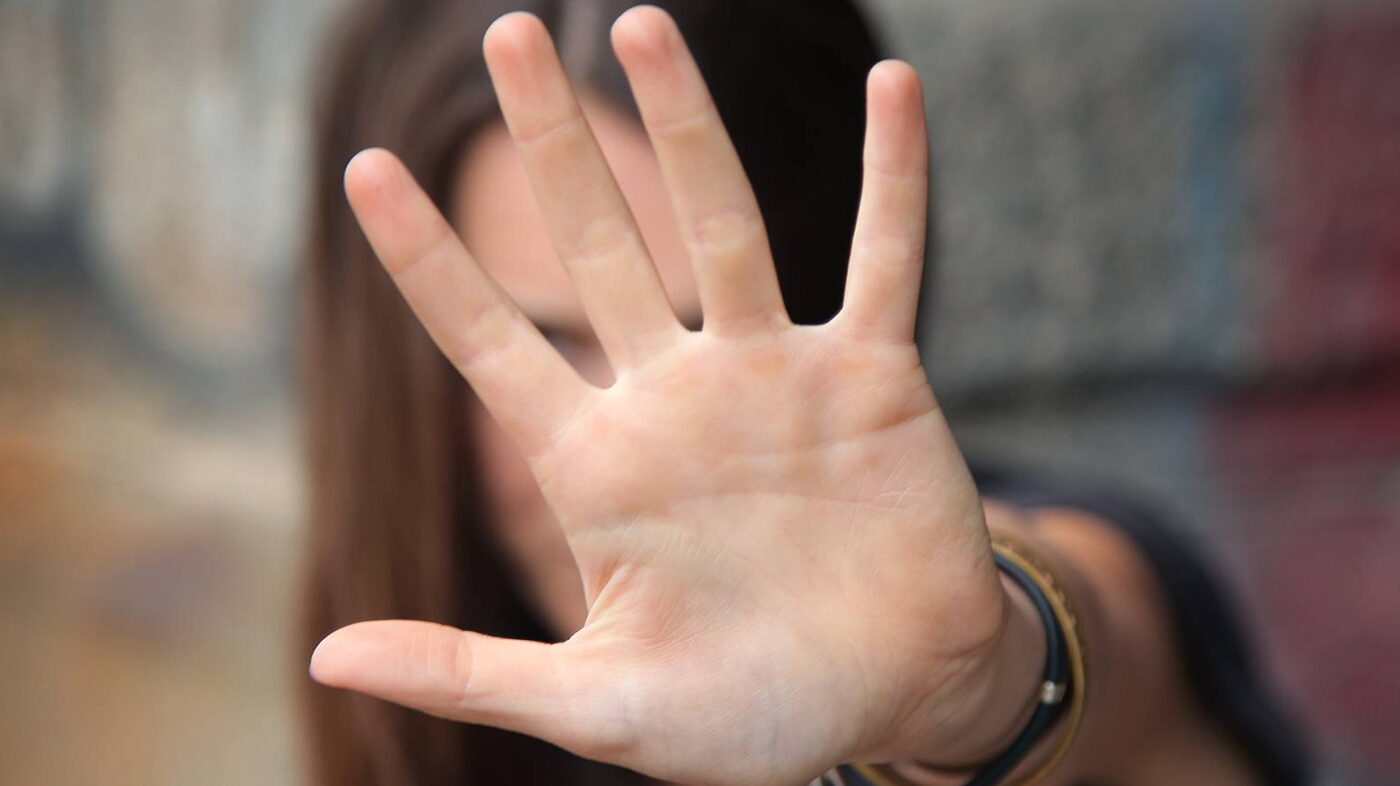 Trade group says discussions at the Virtual Realtors Legislative Conference will take place out of sight because volunteer leaders don't want comments 'misrepresented or misconstrued'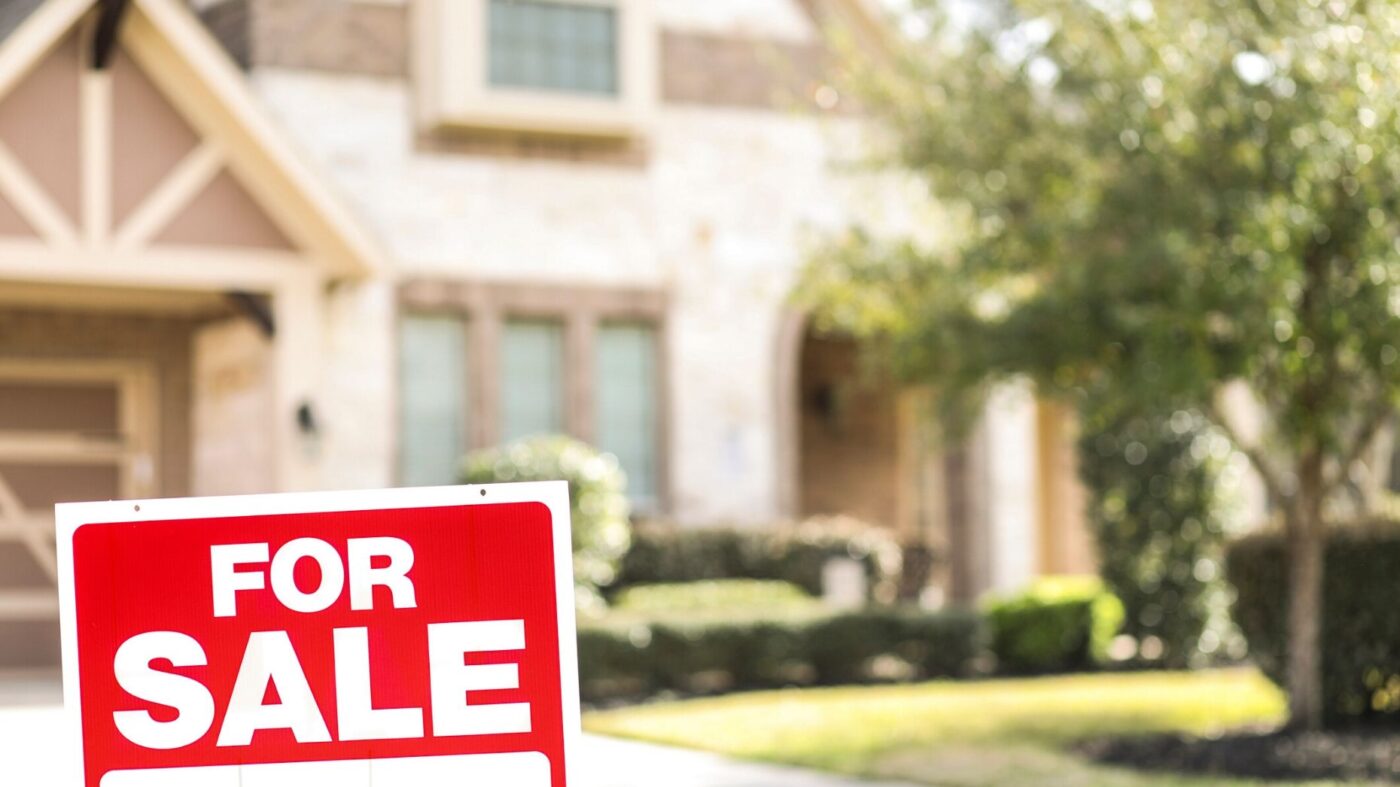 Although the stock market has been volatile for weeks and unemployment has continued to rise, home prices have been seemingly unaffected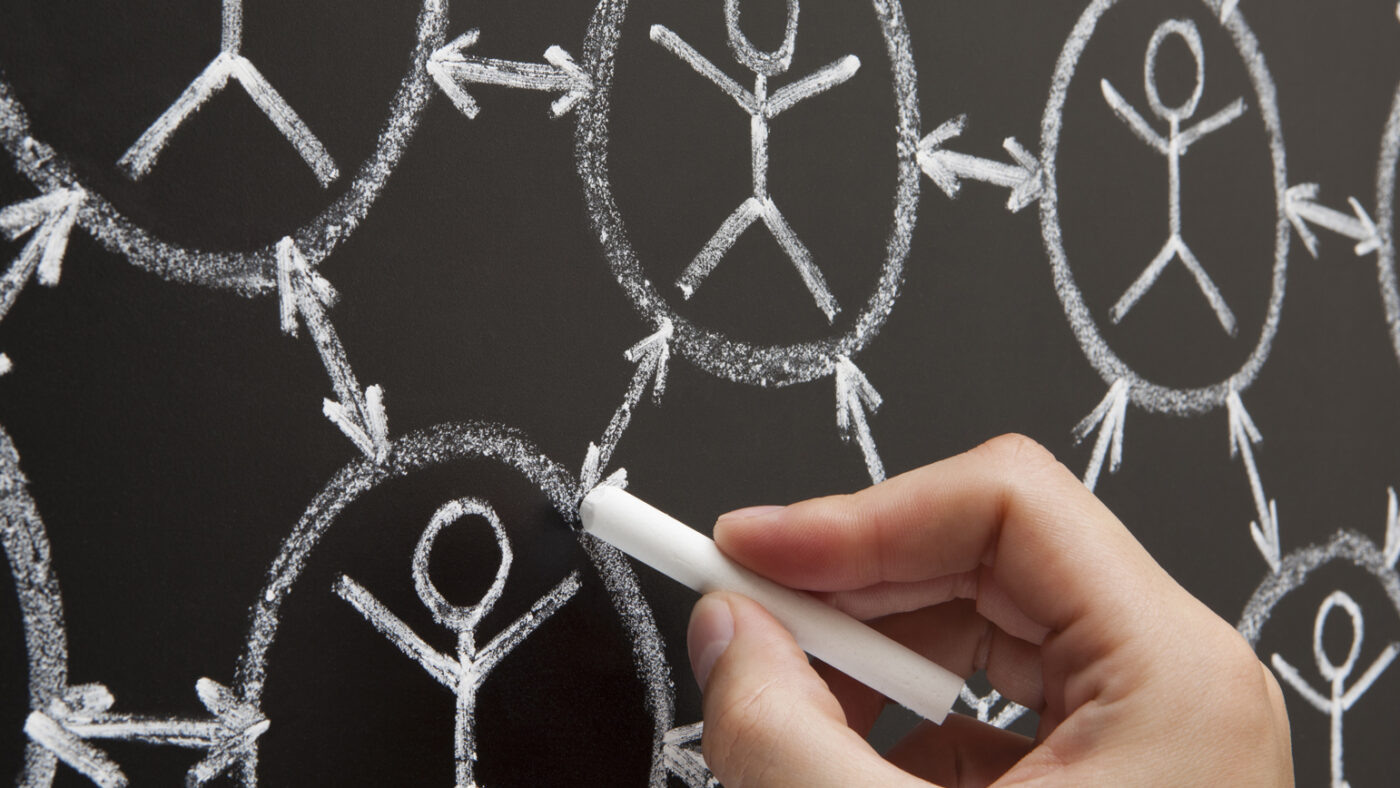 A data feed of a broker's own data would support multiple systems that brokers use to do business, according to The Realty Alliance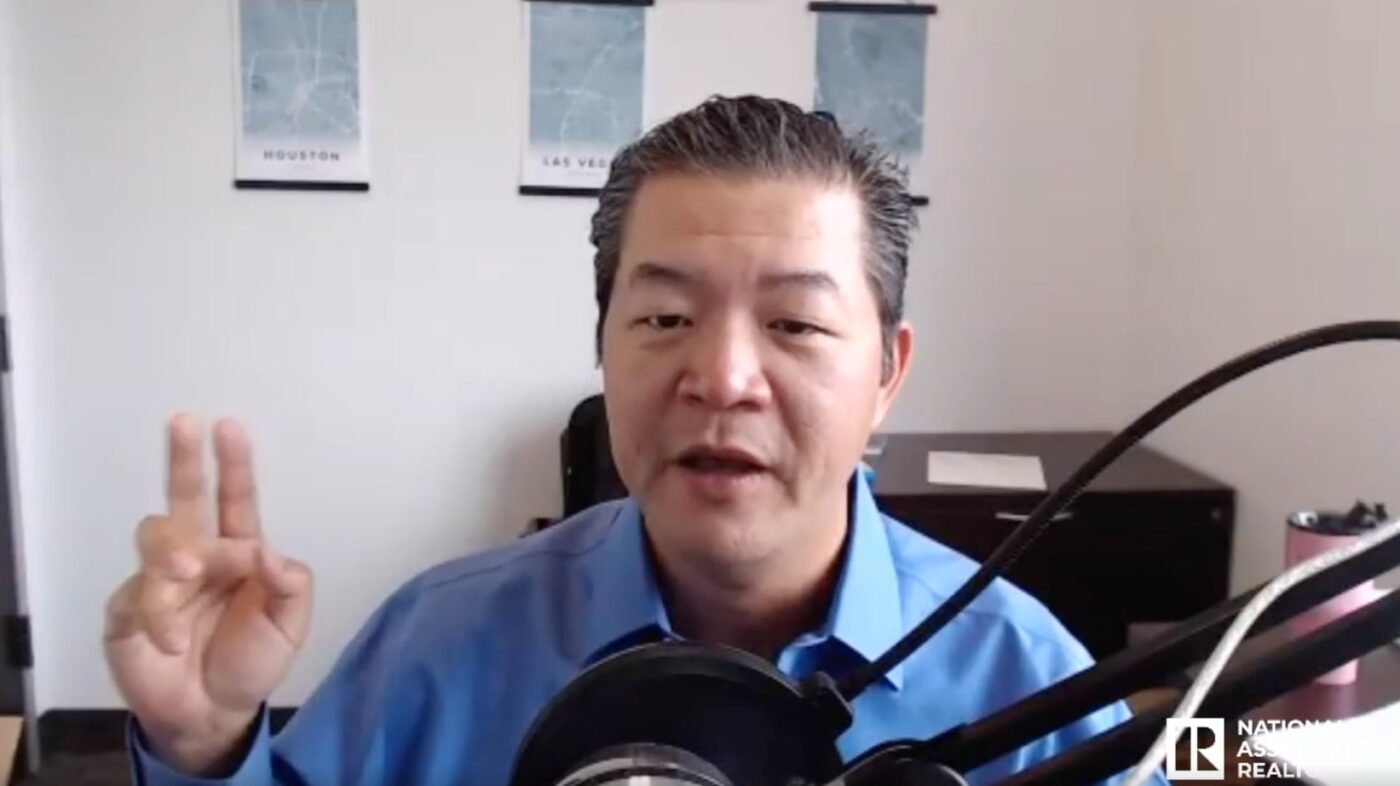 The pandemic is forcing MLSs and agents to adopt innovations faster, according to panelists at the first virtual MLS Association Executives Session for the National Association of Realtors' midyear conference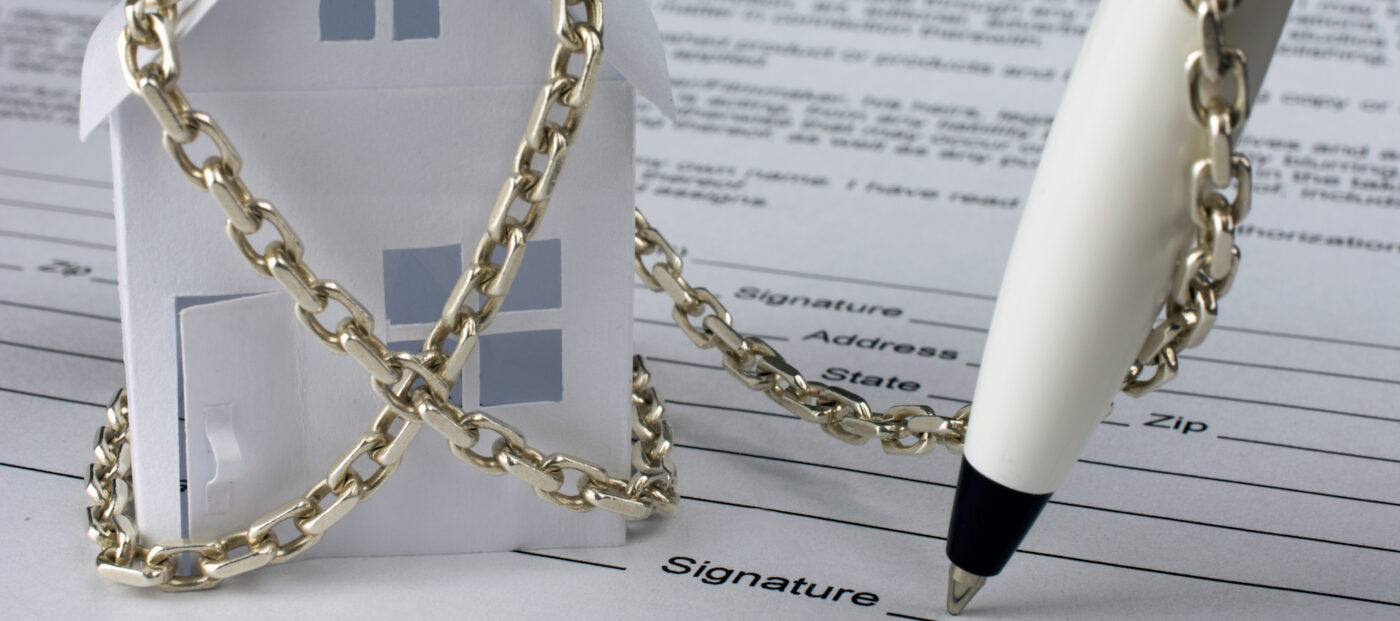 Contract signings are down 20.8% amidst the coronavirus outbreak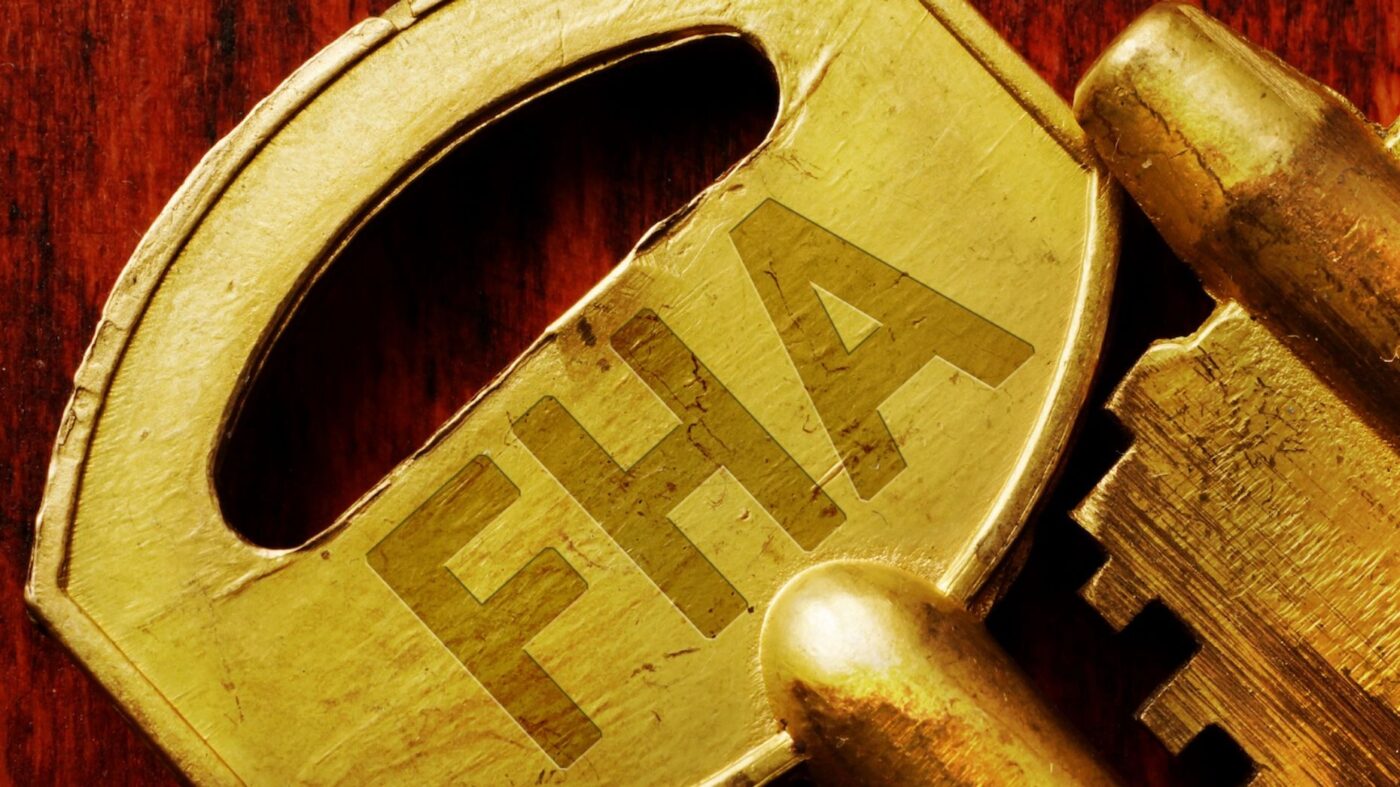 In a letter to the Federal Housing Administration, NAR President Vince Malta said home sale transactions can buoy economic recovery